Kalau kita lihat produk yang mengandung kandungan natural a.k.a kandungan yang diambil dari alam, pasti kita langsung menganggap produk itu bagus dan aman. Iya enggak? Memang, sebuah produk yang mengangkat kandungan natural sebagai hero ingredient-nya seringkali memang aman dan mampu membuat kulit kita menjadi cantik tanpa side effect yang aneh-aneh. 
Sebulan terakhir ini, kalau aku perhatikan, banyak sekali produk-produk skincare baru yang memamerkan kandungan natural-nya (lebih banyak skincare loh daripada produk lippie; emang lagi hype banget nih). Produk apa sajakah itu?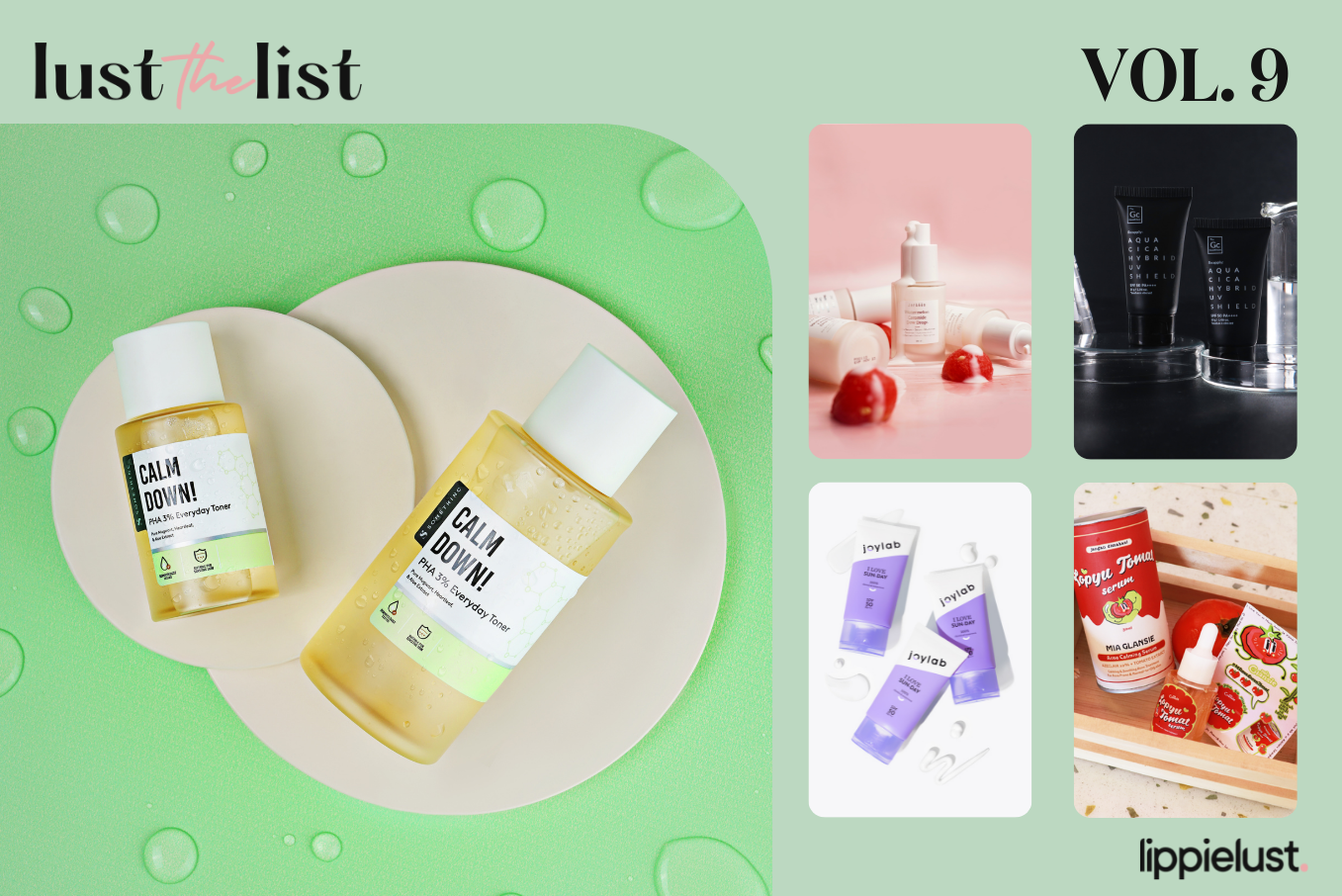 ✨ 1. Somethinc – Calm Down! Skinpair Series
Kalau ngomongin skincare, enggak akan jauh-jauh dari Somethinc. Somethinc adalah salah satu brand dengan koleksi skincare terlengkap di pasaran. Whatever you need, Somethinc has it. Keragaman dari produk-produknya masih terus menerus diperluas, dan kali ini, Somethinc merilis rangkaian Calm Down! Skinpair.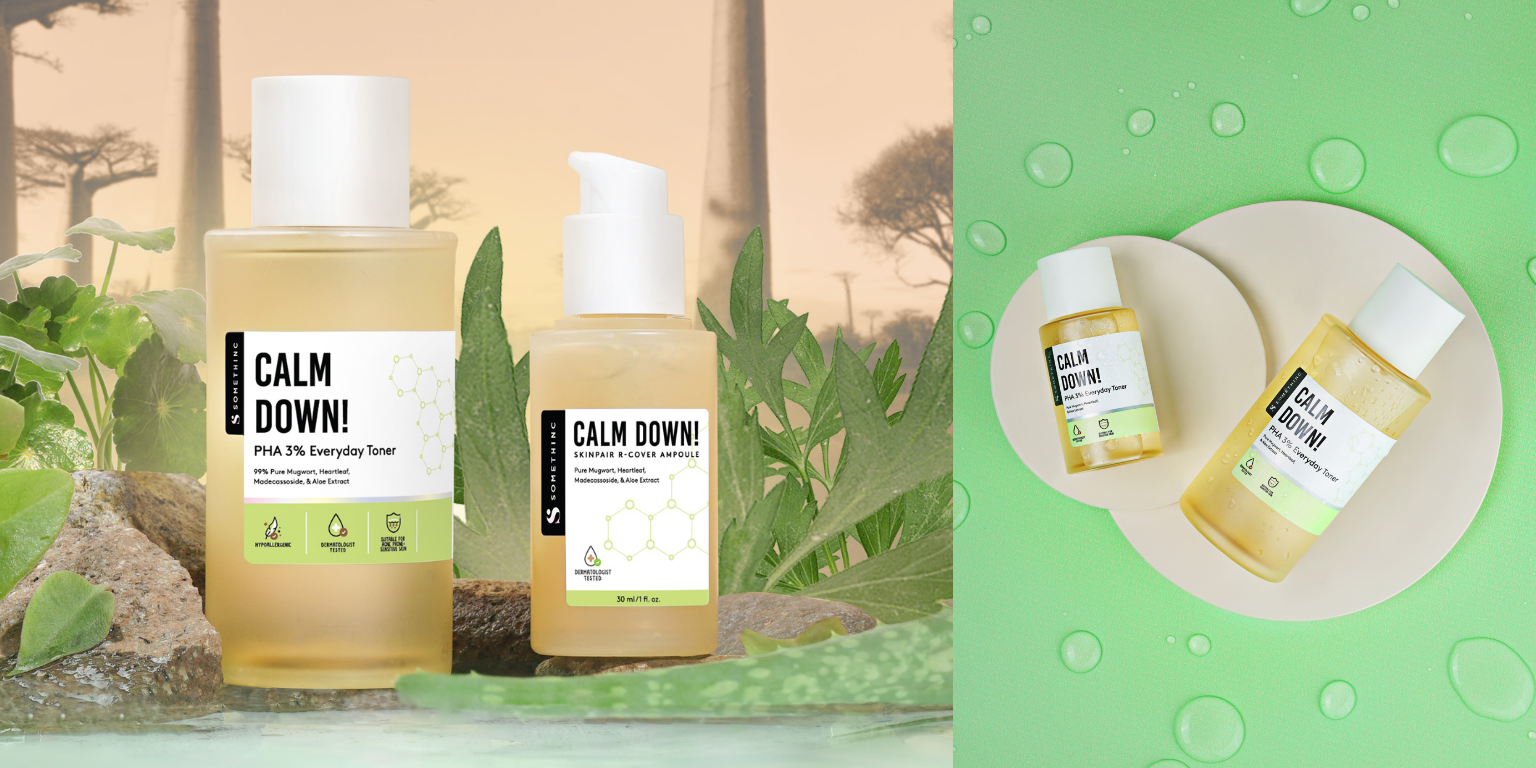 Somethinc Calm Down! Skinpair Series ini terdiri dari Calm Down! Skinpair R-Cover Ampoule dan Calm Down! PHA 3% Everyday Toner. Kedua produk ini mengandung Madagascar Centella Asiatica (Madecassoside), Pure Mugwort, Heartleaf, dan Aloe Vera. So many natural ingredients! Rangkaian produk ini dapat membantu kulitmu untuk mengatasi kulit iritasi dan kemerahan.
✨ 2. Joylab – I Love Sun-day Sunscreen SPF 50 PA+++
Memang sih, cuaca akhir-akhir ini seringnya mendung atau hujan. Jarang loh ketemu sama si matahari yang biasanya setia menemani aktivitas kita. However, hal ini enggak boleh membuat kita lengah dalam menggunakan sunscreen.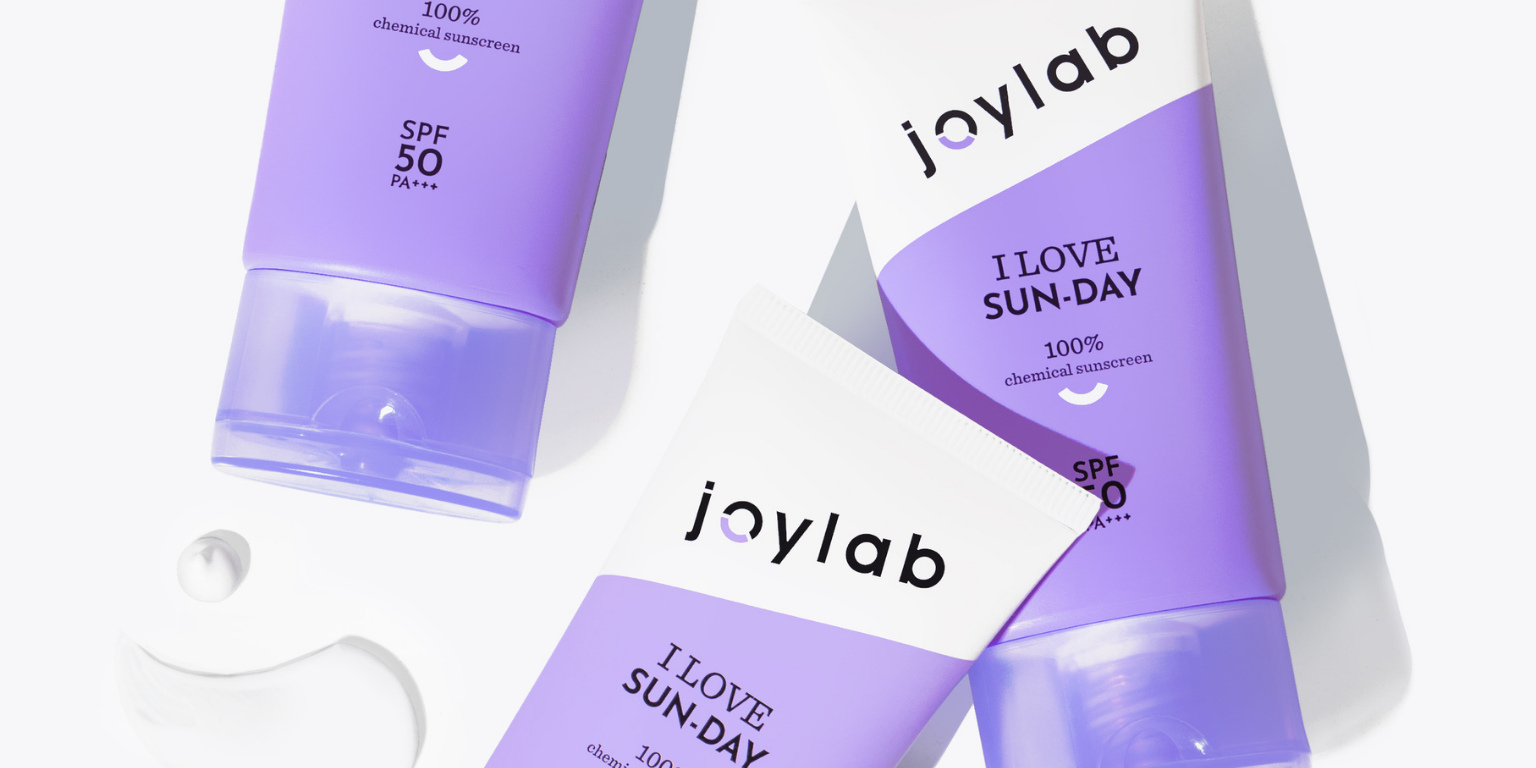 Joylab I Love Sun-day Sunscreen SPF 50 PA+++ ini mengandung kandungan dari alam yang jarang kita temui dalam sebuah beauty product loh. Nama kandungan ini adalah Kakadu Plum Fruit Extract. Kakadu Plum ini adalah buah yang bisa ditemui di Australia. Ekstrak buah ini mengandung Vitamin C yang bisa mencerahkan wajah dan memerangi radikal bebas. 
✨ 3. Jarkeen – Watermelon Ceramide Dew Drops
Enggak lama yang lalu, Team Lippie abis foto-foto sama salah satu produk lokal yang menggunakan semangka sebagai kandungan hero-nya. Nah kali ini, ada lagi nih produk lokal yang menggunakan buah tropikal ini di dalam formulanya. Sepertinya memang si semangka ini lagi hype ya?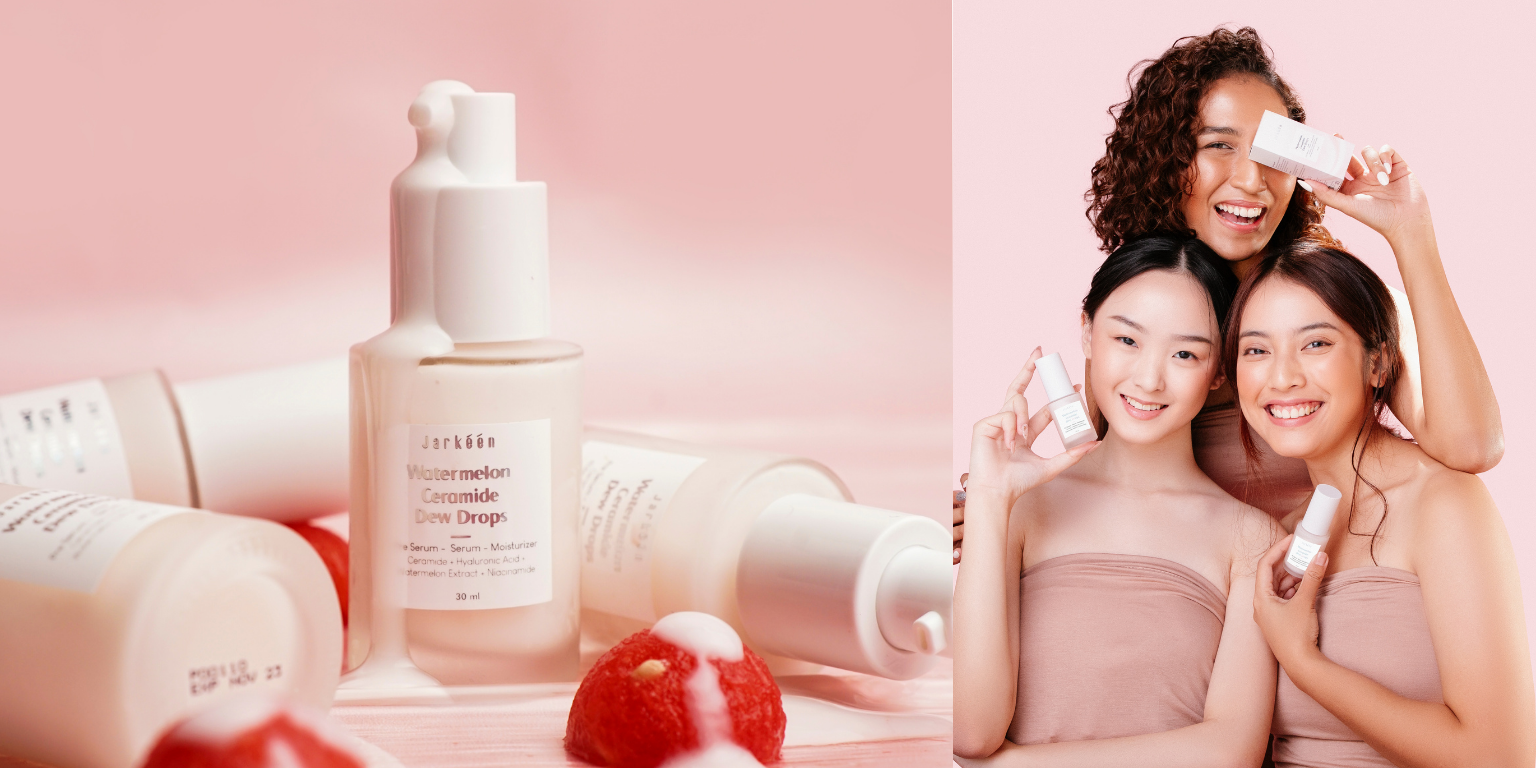 Jadi, Watermelon Ceramide Dew Drops ini adalah sebuah produk 3in1; pre-serum, serum, dan moisturizer. Kandungan Watermelon Extract pada produk ini dapat menghidrasi dan mencerahkan kulit. Selain Watermelon Extract, ada Niacinamide dan Hyaluronic Acid juga.
✨ 4. The Good Chem – Reapply: Aqua Cica Hybrid UV Shield
Ada yang udah pernah dengar tentang Jania Rubens enggak? Jujur, aku juga baru kali ini loh denger nama itu. Setelah aku research, ternyata itu adalah salah satu spesies rumput laut. The Good Chem Reapply: Aqua Hybrid UV Shield ini mengandung Jania Rubens lho. Penasaran enggak sama khasiatnya?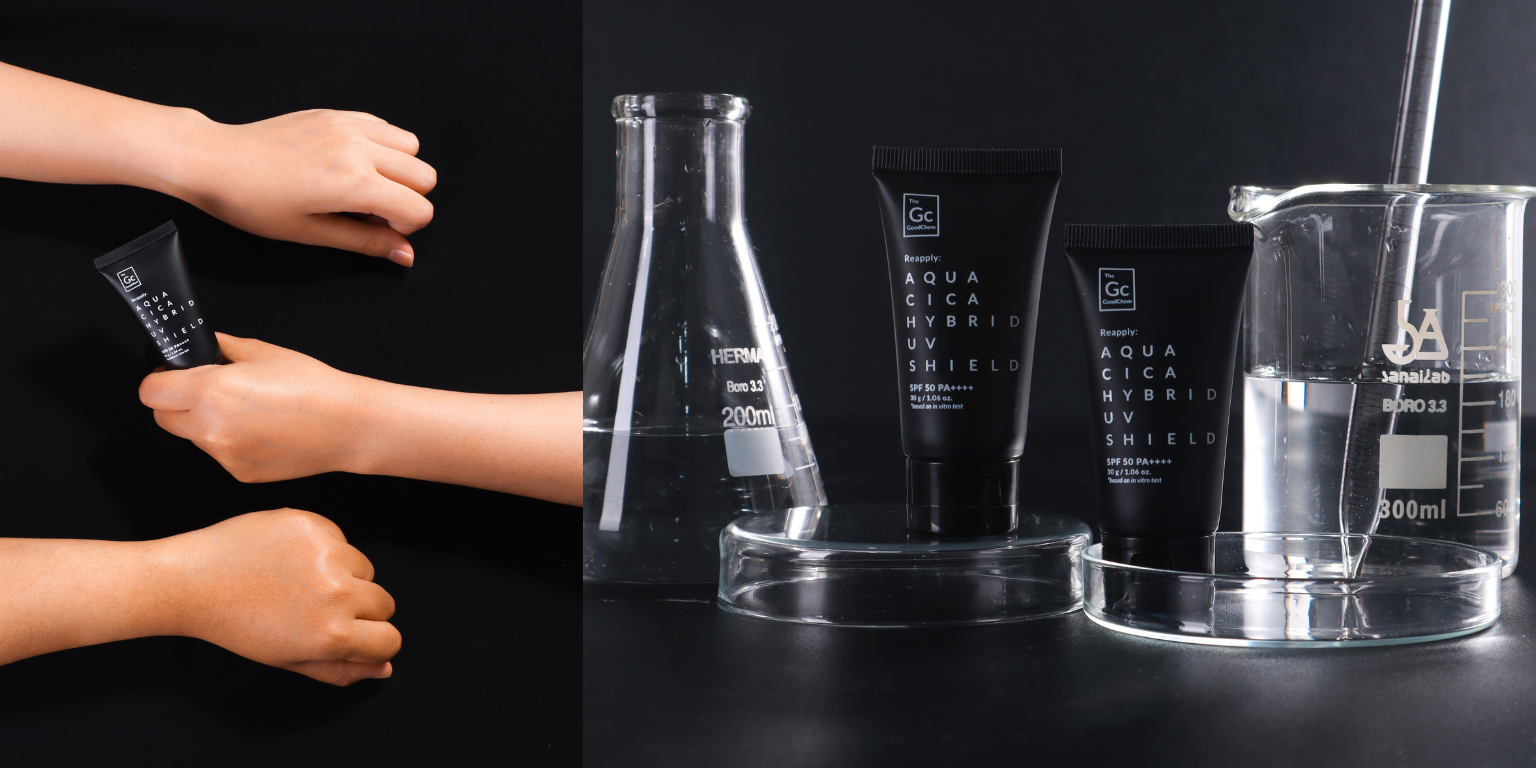 There is always something in nature that is good for skincare, tapi siapa sangka kalau rumput laut bisa jadi penyelamat kulit kita? Jania Rubens adalah nama dari salah satu spesies rumput laut yang bisa ditemukan di perairan benua Eropa. Apa khasiatnya? Jadi, extract ini dapat membantu untuk memperlambat penuaan kulit karena mengandung mineral yang melimpah. Make sense sih kalau tumbuhan yang didapatkan dari lautan itu memiliki mineral yang banyak karena memang lautan itu adalah gudangnya mineral.
✨ 5. Mia Glansie – Lopyu Tomat Serum
Unyu banget ya nama produknya "lopyu". Seperti mengucapkan "love you" ke temen/si doi gitu. Nama yang catchy dan bernuansa "muda" ini berhasil menarik perhatian orang-orang nih.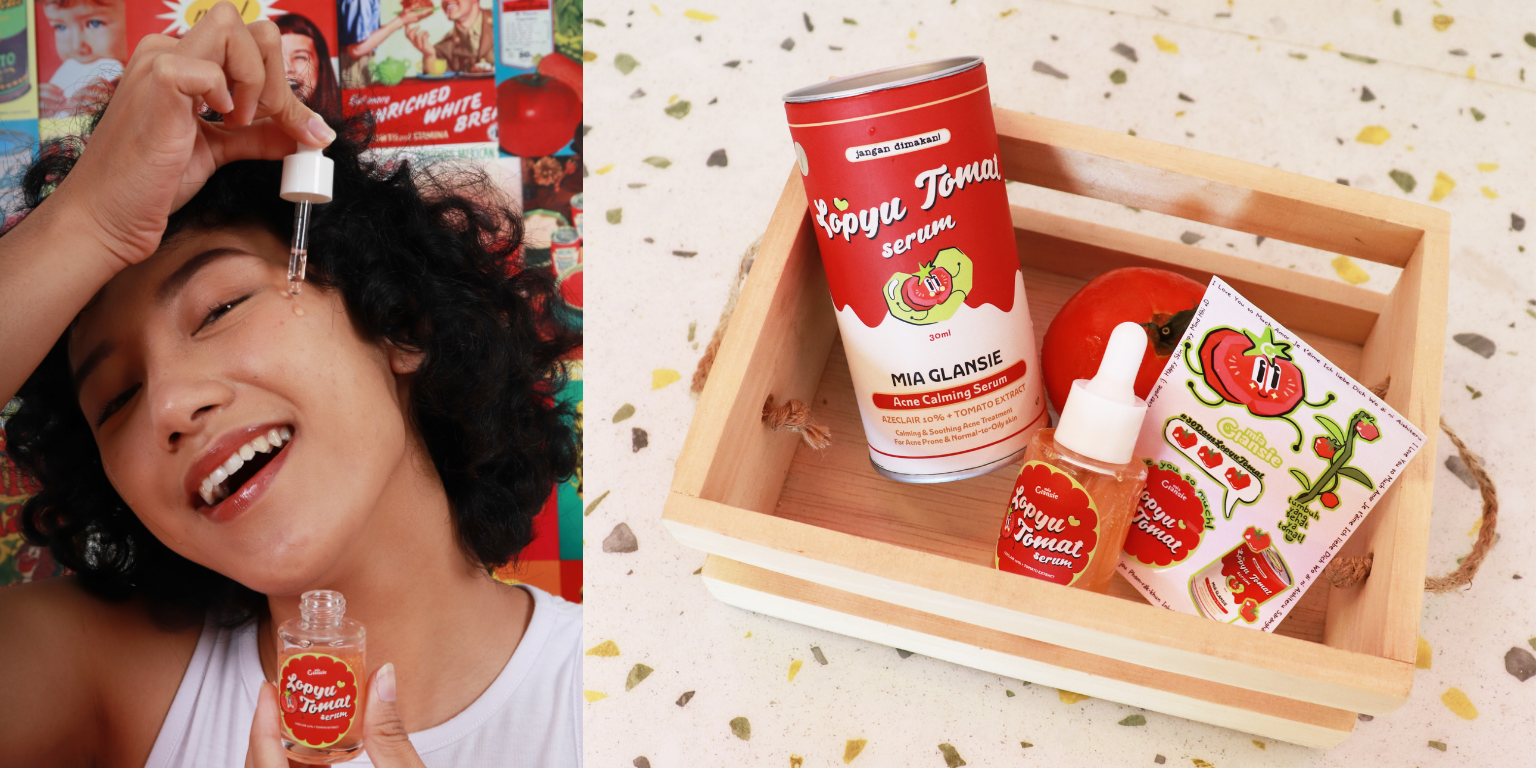 Jadi, di dalam produk serum ini, terdapat kandungan ekstrak buah tomat yang berdasarkan research aku itu berfungsi sebagai antioksidan. Antioksidan bisa membantu kulit kamu untuk memerangi radikal bebas. Selain itu, ekstrak tomat juga bisa mengangkat sel kulit mati, mencerahkan kulit, dan menunda penuaan. Selain tomat, ada green tea extract-nya juga lho. So many natural components! Kalau green tea ini fungsinya untuk menyejukkan kulit, mengurangi kemerahan, iritasi, dan inflamasi. 
So, what do you think? Adakah produk yang ingin kamu coba? Kalau ada, jangan lupa sharing sama Team Lippie ya, siapa tahu aja ada produk yang sangat oke dan review-worthy.
Okay, that's it for this time's Lust the List. Sampai bertemu di Lust the List Vol. 10 yaa! Kira-kira tema selanjutnya apa ya?