Yuhuu, sebentar lagi akan tiba waktunya untuk mudik! Mau dong tampil mempesona setelah lama enggak ketemu keluarga? Bagaimana ya cara supaya tampil makin wow dengan kaftan/abaya yang udah kamu persiapkan? (Psst…bisa dengan produk lippie yang oke loh!)
Demi memenuhi keinginan kamu, aku disini mau bantu merekomendasikan beberapa produk lippie baru untuk melengkapi look kamu supaya jadi lebaran-worthy. Let's get into it!
✨Trope Cosmetics – Gel Cushion Lip Treat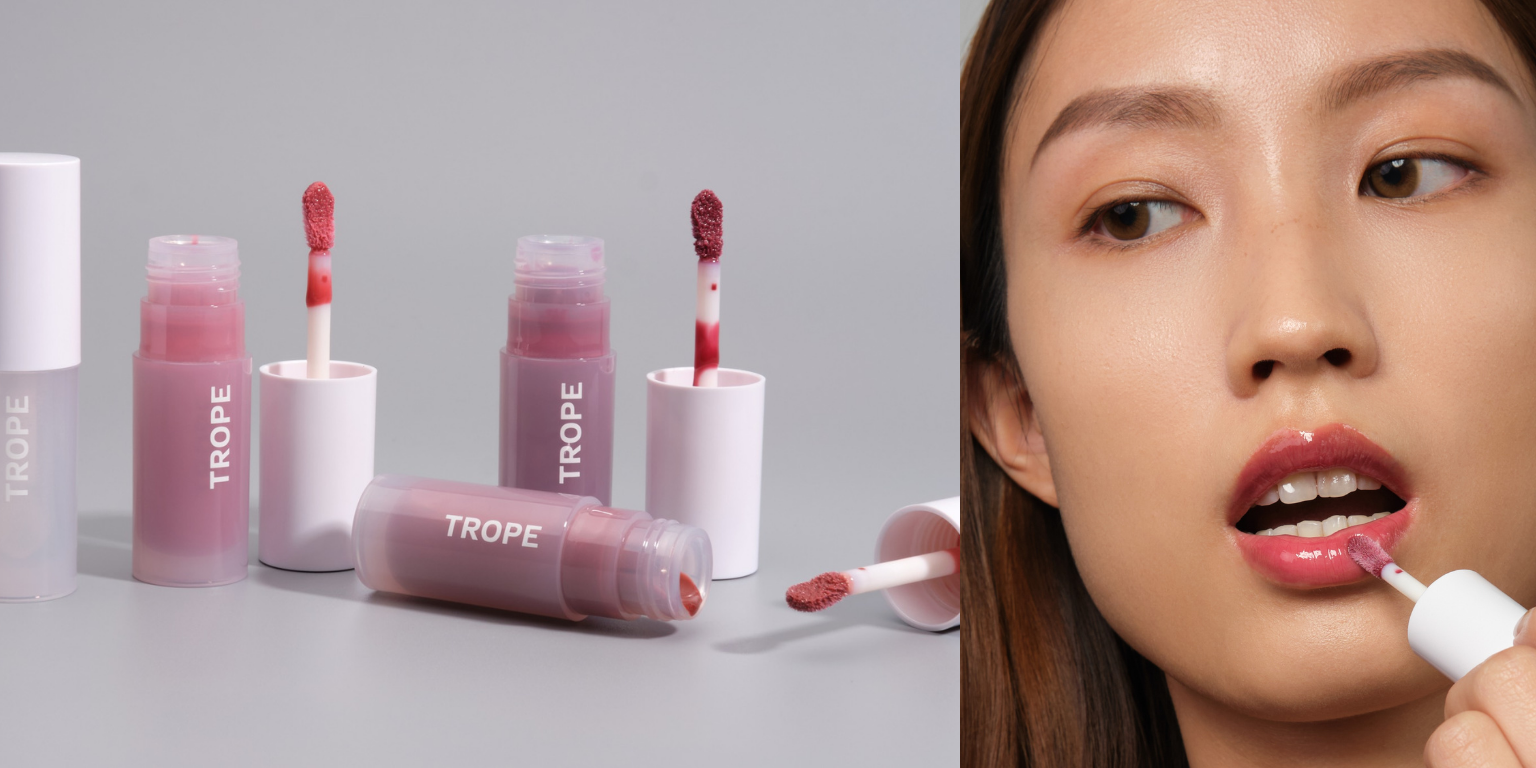 Hah? Ada lip balm tapi dalam bentuk liquid? Jadinya seperti lip gloss dengan khasiat yang sama dengan lip balm. Gel Cushion Lip Tint ini cocok sih untuk kamu yang suka tampil cantik dengan warna-warna lucu dan sheer/natural-looking di bibir tanpa melupakan pentingnya lip care. 
Menurut klaimnya, produk ini mengandung minyak-minyak alami (avocado, jojoba, dan sunflower), ekstrak Goji Berry, dan Vitamin E. Kalau dilihat dari list ingredients-nya sih, bibir kamu bisa jadi lembut dan terproteksi dari sinar UV. 
Trope memberikan kamu 4 pilihan warna dan salah satunya itu warna clear (bening), so, kalau kamu cuma butuh gloss-nya saja untuk kamu timpa di atas lippie lain, bisa kok!
✨BLP – Lip Cotton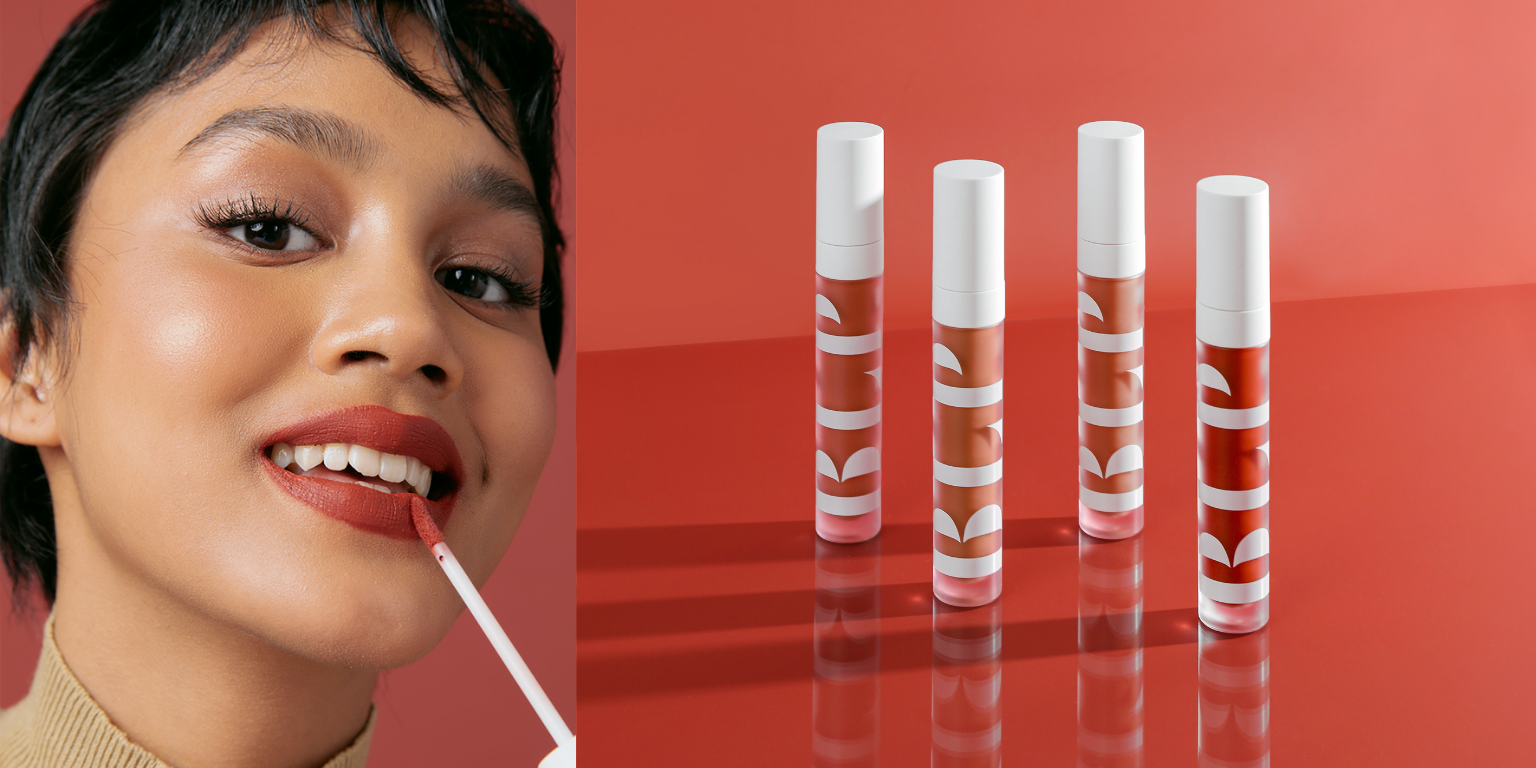 Sepertinya dunia lippie enggak akan cepat bosan dengan velvet-matte lip creams dalam waktu yang dekat ini. It's simply because they look gorgeous for any kind of event! Termasuk lebaran. Perpaduan antara finish matte dan creamy emang enggak pernah gagal untuk enchance our look.
Lip Cotton by BLP ini diklaim minim transfer, dan karena namanya itu "cotton", formula-nya terasa ringan! Selain itu, produk ini juga mengandung Vitamin E, Chamomile Extract, dan Vegan Squalane Oil. What's more, warna-warna yang disuguhkan semuanya itu red-based, which means kalau kamu bisa tampil anggun dan/atau bold. Cocok banget sih kalau kamu pakai kaftan/abaya warna hitam. 
✨SASC – We're Unstoppable Lip Tint Series (New Formula)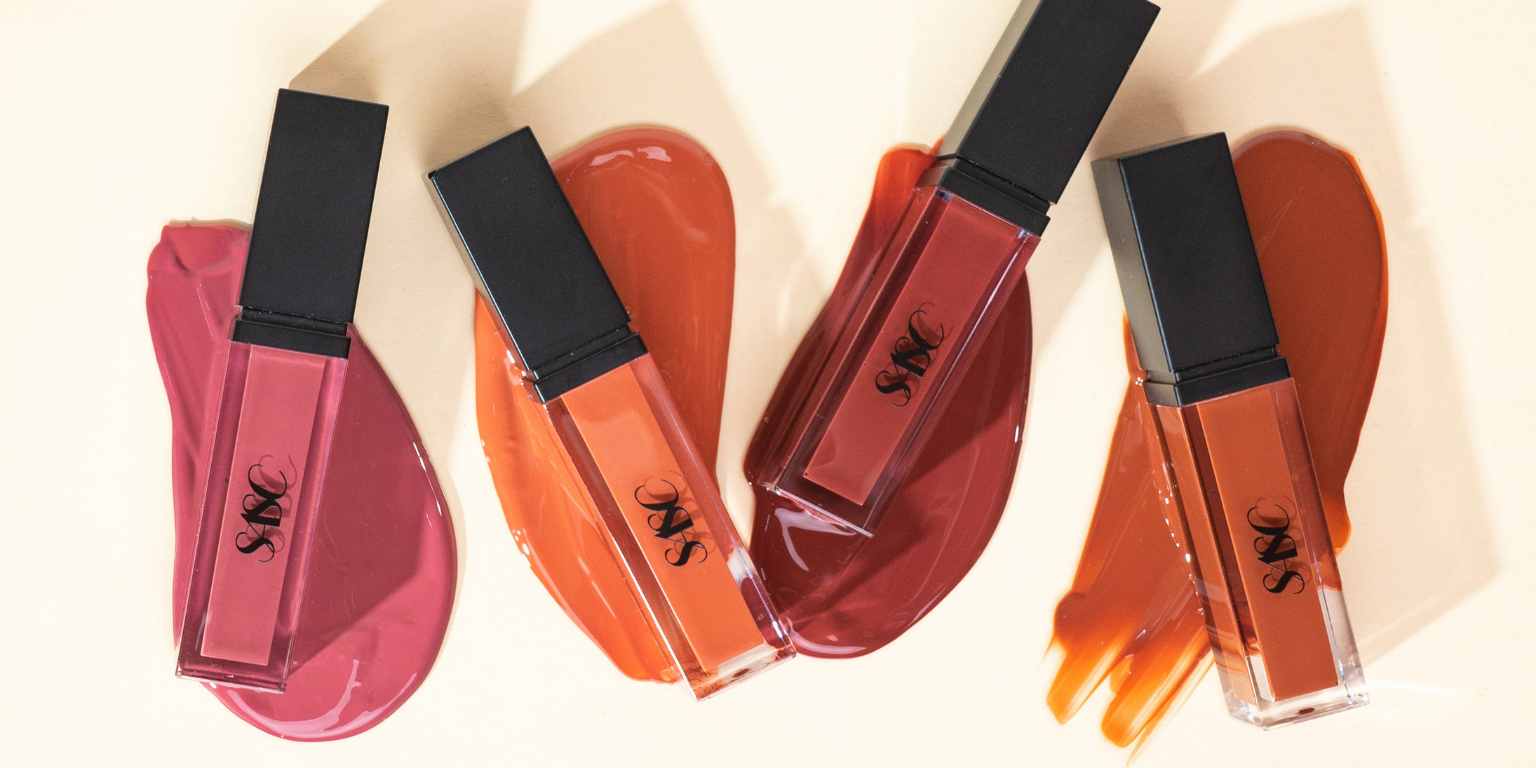 Sebenernya, produk ini udah pernah rilis sebelumnya dan pernah kolaborasi dengan Raisa, yes, THE Raisa. Pada saat itu saja, produk ini sudah lumayan laku dibanderol oleh para pecinta lippie, apalagi sekarang dengan formula yang better. Iya enggak?
Nah, perbedaan antara Lip Tint yang baru ini dengan yang lama adalah: sekarang, produk mengandung Squalane, Collagen, Hyaluronic Acid, Triple Ceramide, dan UV Protectants. Jadi lebih lengkap yaa kandungan "care"-nya.
Aku sih udah ngebayang cakepnya look aku nanti kalau shade Authentic (the pink one) aku padukan dengan kaftna warna dusty rose. Aku yakin, saudara-saudara bakalan minta spill produk.
✨Tutorrial – Glossy Balm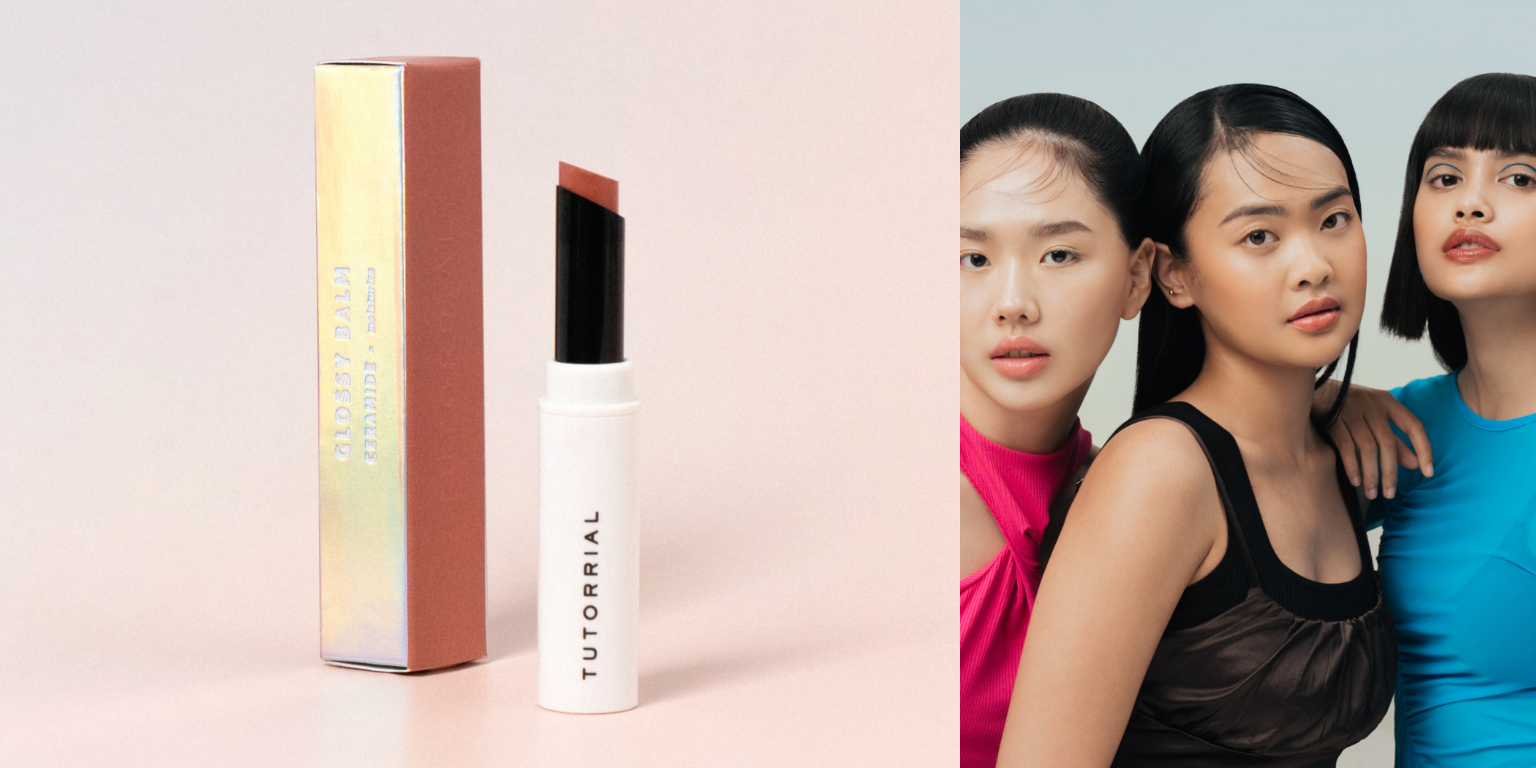 Bosan dengan lip wands? Kangen dengan feel lipstick yang tinggal buka cap terus puterin adjusting knob-nya? Kamu harus cobain Glossy Balm dari Tutorrial. 
This is basically a balm but with color! Cocok kalau kamu suka finished look yang natural dan sheer karena memang katanya, pigmennya itu enggak begitu strong. However, kalaupun kamu suka warna yang lebih tebal, pigmen dari Glossy Balm ini buildable kok, jadi kamu bisa apply lebih dari satu layer.
Produk seperti ini biasanya aku pakai untuk aktifitas-aktifitas ringan around the house atau sekedar keluar untuk meet-up di kafe. Mungkin, bisa kamu pakai untuk dijalan mudik juga.
✨Luxcrime – Ultra Creamy Lip Velvet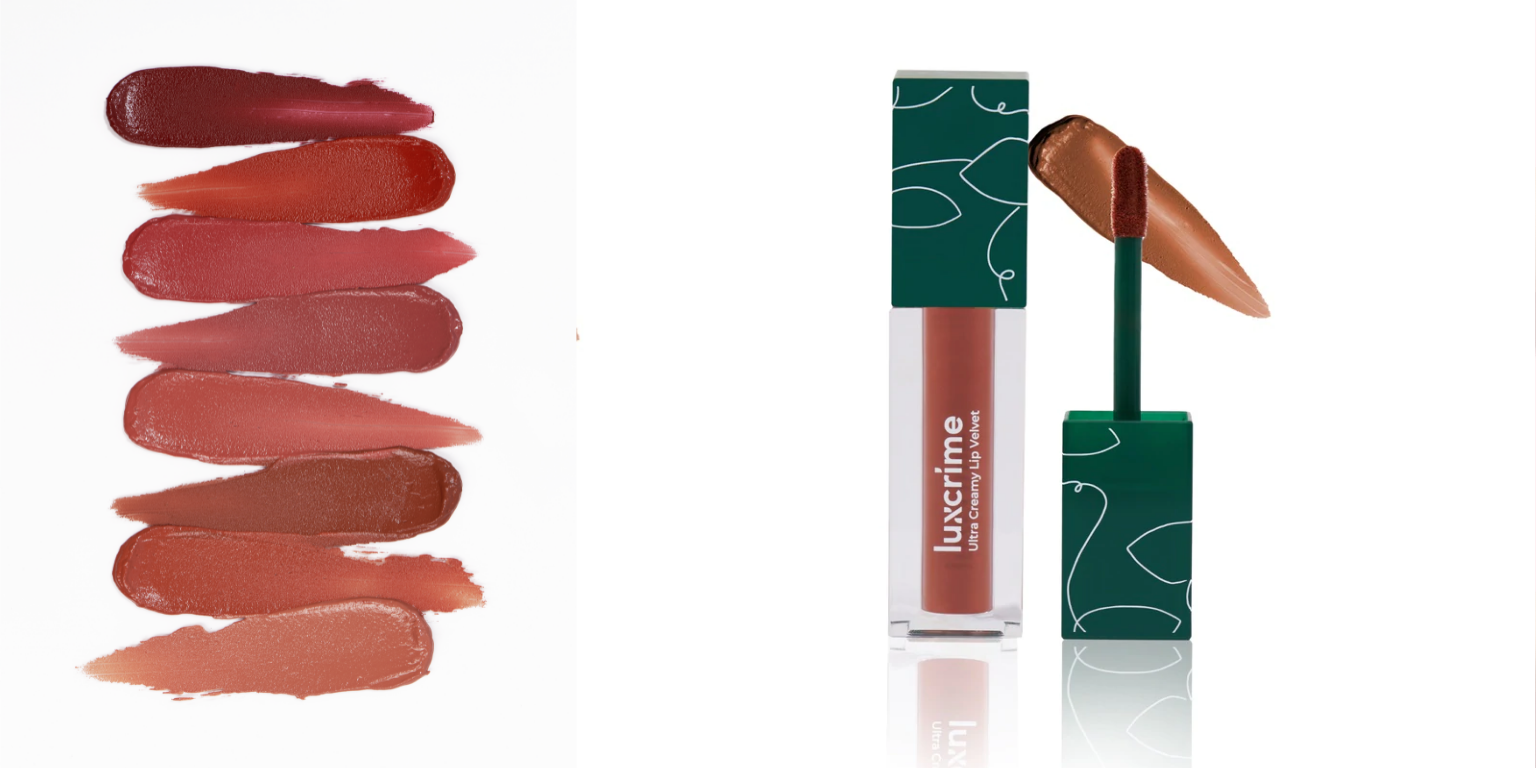 Luxcrime baru saja merilis Ultra Creamy Lip Velvet. Finish yang terlihat matte akan membuat outfit lebaran kamu menjadi semakin oke! Sebenarnya, tadi aku udah bahas BLP Lip Cotton which is produk yang mempunyai velvety finish juga, tapi, kalau kamu kurang suka sama warna-warna yang red-based, kamu bisa lirik Luxcrime ini karena menyediakan warna yang lebih beragam (ada yang ungu, coklat, peach, dll).
Hampir sama dengan BLP, produk ini juga mengandung Vitamin E dan Squalane Oil, juga dilengkapi dengan Jojoba Oil; enggak perlu khawatir bibir jadi kering.
Nah, udah kepikiran belum, mau pakai produk apa di hari lebaran nanti? Kalau aku sih udah kepikiran yaa, udah ngebayangin juga mau pakai warna apa dan baju apa. So excited! 
Sudah cukup Lust the List untuk bulan April, yaa. We'll see each other again in June! Wait…kenapa enggak muncul di bulan Mei? 
Bulan depan, Lippielust akan rilis "THE BEST OF", sebuah artikel dimana aku rekap best-performing products yang pernah Lippielust coba in the past 4 months! Penasaran kah? Keep an eye out for next month!