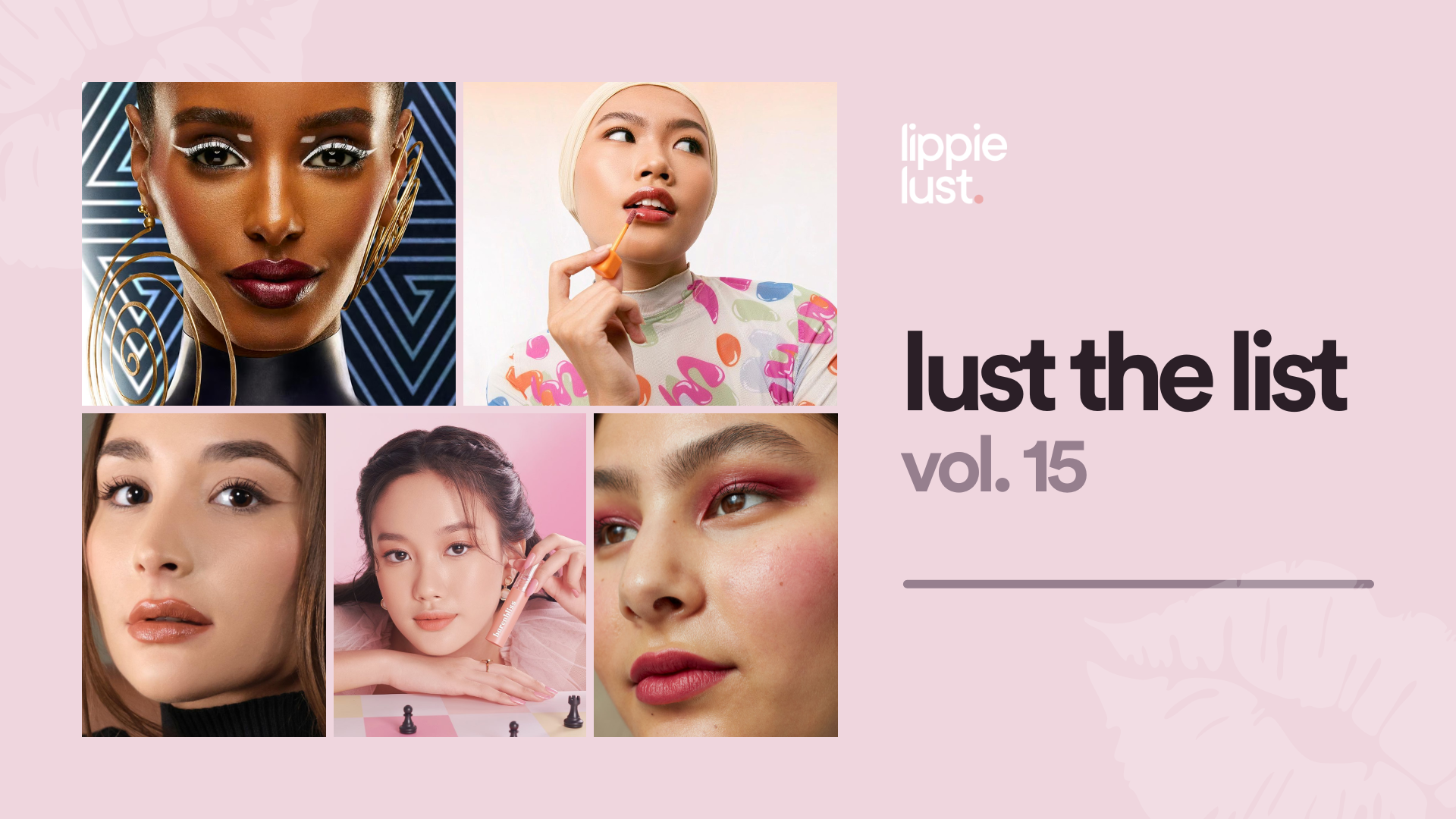 Welcome to the newest episode of Lust the List! 
This time, dunia lippie dihadirkan Black Panther, lho, thanks to Mac Cosmetics. Kebayang enggak siih bakal sekeren apa desain packaging yang disuguhkan? Think of Shuri and The Queen and you have a good picture of it. Nah, sebelum kita bahas tentang produk tersebut, ada 4 produk lain yang menurutku patut untuk masuk radar lippie kamu, ada matte tint (hah? Lip tint tapi matte?), all purpose pigment (bukan all purpose flour yee), dan lip glosses.
Bendung penasaranmu, karena kita bakal langsung get into the list!
The Body Shop – Freestyle Multi Colour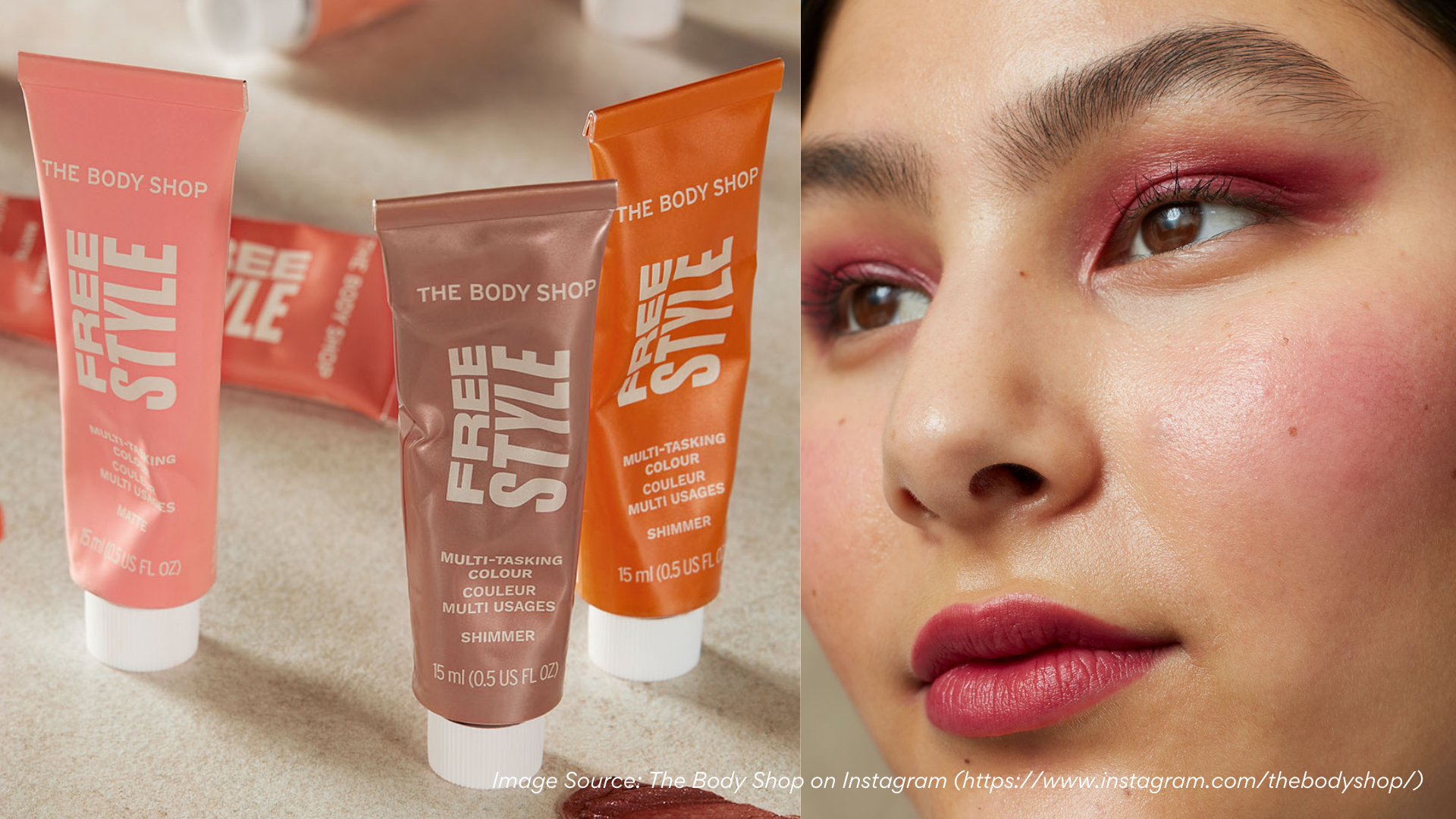 I don't know why The Body Shop Indonesia enggak begitu mempromosikan produk ini di marketplace lokal. Ini adalah produk baru, dan sudah masuk Indonesia, tapi kok enggak ada pengumumannya ya? Padahal, The Body Shop Freestyle Multi Colour ini adalah produk all purpose pigment yang menurutku super handy untuk digunakan; bisa diaplikasikan di eyelid sebagai eyeshadow, di bibir sebagai lip cosmetic, dan di pipi sebagai blush. 
Untuk harga, this is more on the pricey side, tapi considering the buildable pigment and the function juga kandungannya yang au naturale (coconut oil dan kandungan lainnya yang vegan), menurutku ini patut untuk di-purchase dan dicoba, sih. Total shades yang bisa kamu dapatkan ada 9, 6 di antaranya adalah warna nude.
Bare N Bliss – Full Bloom Transferproof Matte Tint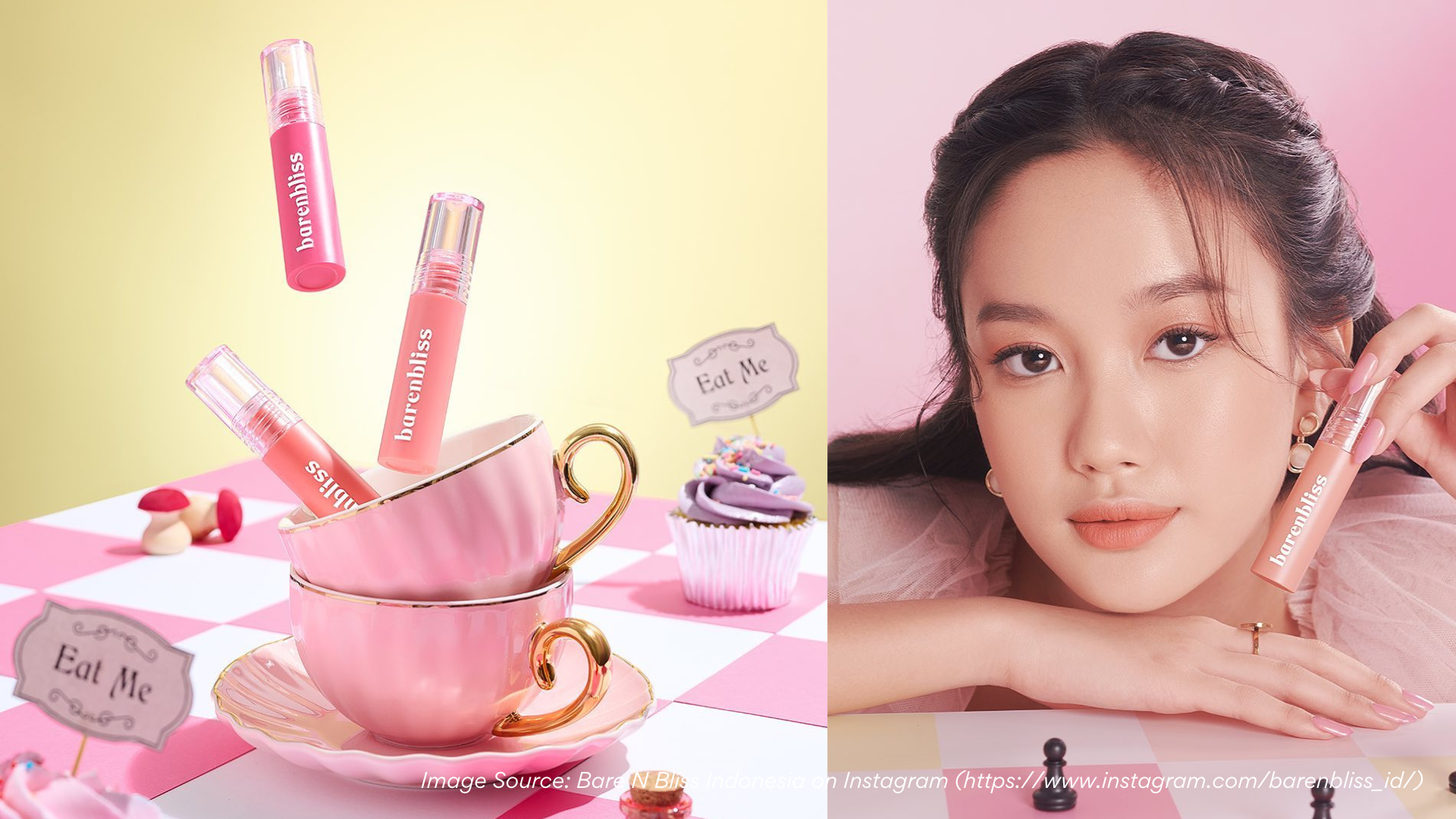 Annyeonghaseyo yeorobun! South Korea is in the house! Kali ini, brand dari negeri Oppa yang satu ini memproduksi sebuah lip tint yang mampu memberikan matte finish. Hold on, ini bukan "lip tint" yang kamu pikirkan; teksturnya enggak cair atau jelly-ish seperti tint biasa melainkan creamy. Honestly, it's more like a creamy velvet lip product. Anyway, kemasannya unik, lho, it's rounded but it's semi-gepeng. Kandungannya ada Triple Flower Essence, juga Hyaluronic Acid dan Vitamin E.
Is it worth trying? Of course!
Beet Beauty – Lip Blanket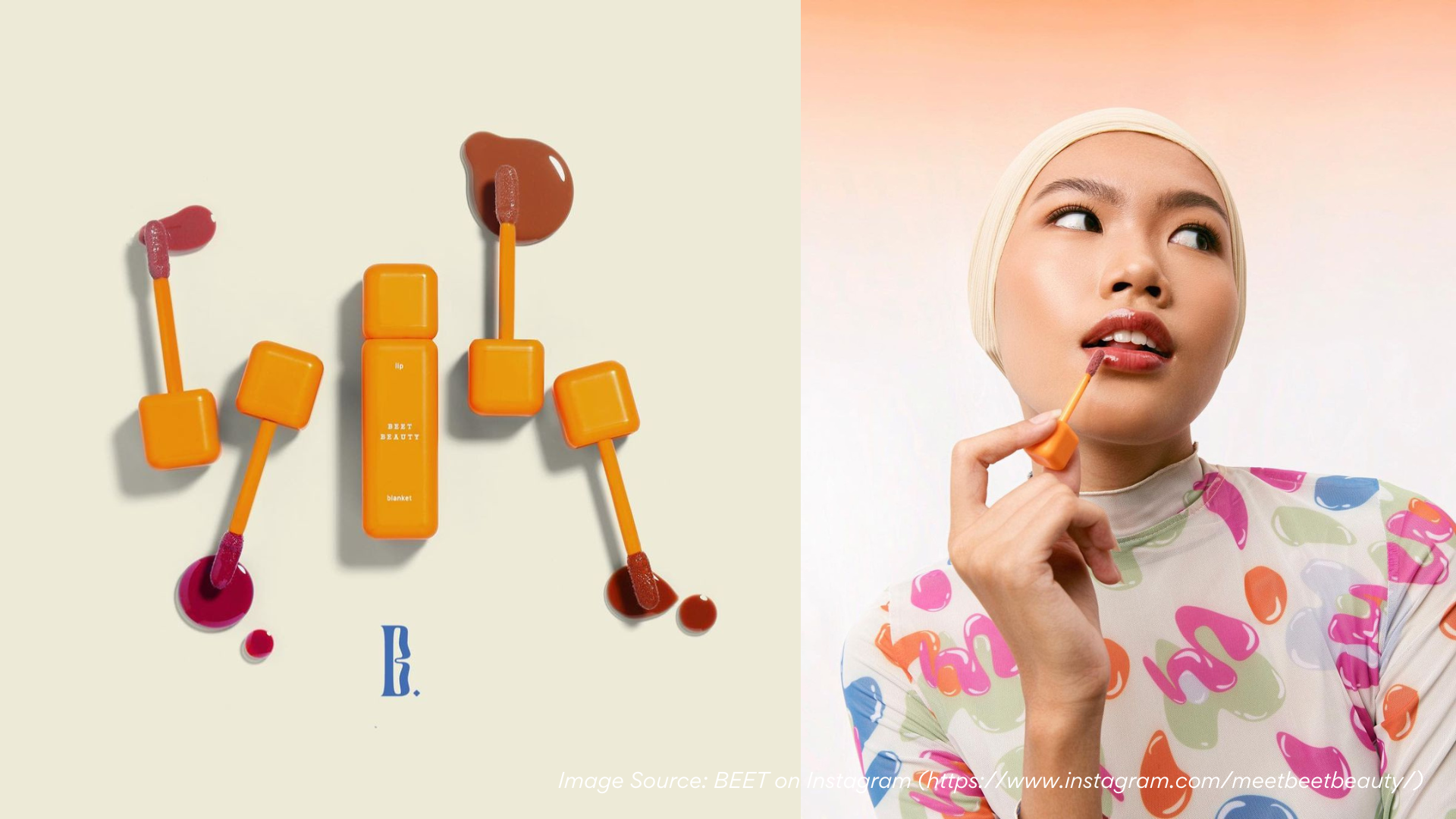 Beet Beauty adalah brand yang terbilang fresh dan baru, ya gimana enggak? Produk debutannya aja baru rilis di bulan November ini. What's more, kalau kamu ngikutin kisahnya Beet Beauty dari awal, you'd all know kalau brand ini sebenarnya sudah dibuat back in 2019. Proses pembangunan brand dan perangkaian produk yang dilakukan para owners-nya took almost 3 years, so this is a good sign that the product would be of good quality! 
Lip Blanket adalah perpaduan cucok antara pigment dan gloss; almost like a lip vinyl, ya? Berdasarkan klaim dari Beet, produk ini mengandung U-Ferment Sunset in Jeju Oil, Sunflower Seed Oil, Jojoba Oil, Vit E & Vit F, dan Geranium Essential Oil. Karena banyak hero ingredients, produk ini bisa aja masuk kategori "lip care", lho. What do you think?
Allglows – Lip Assistant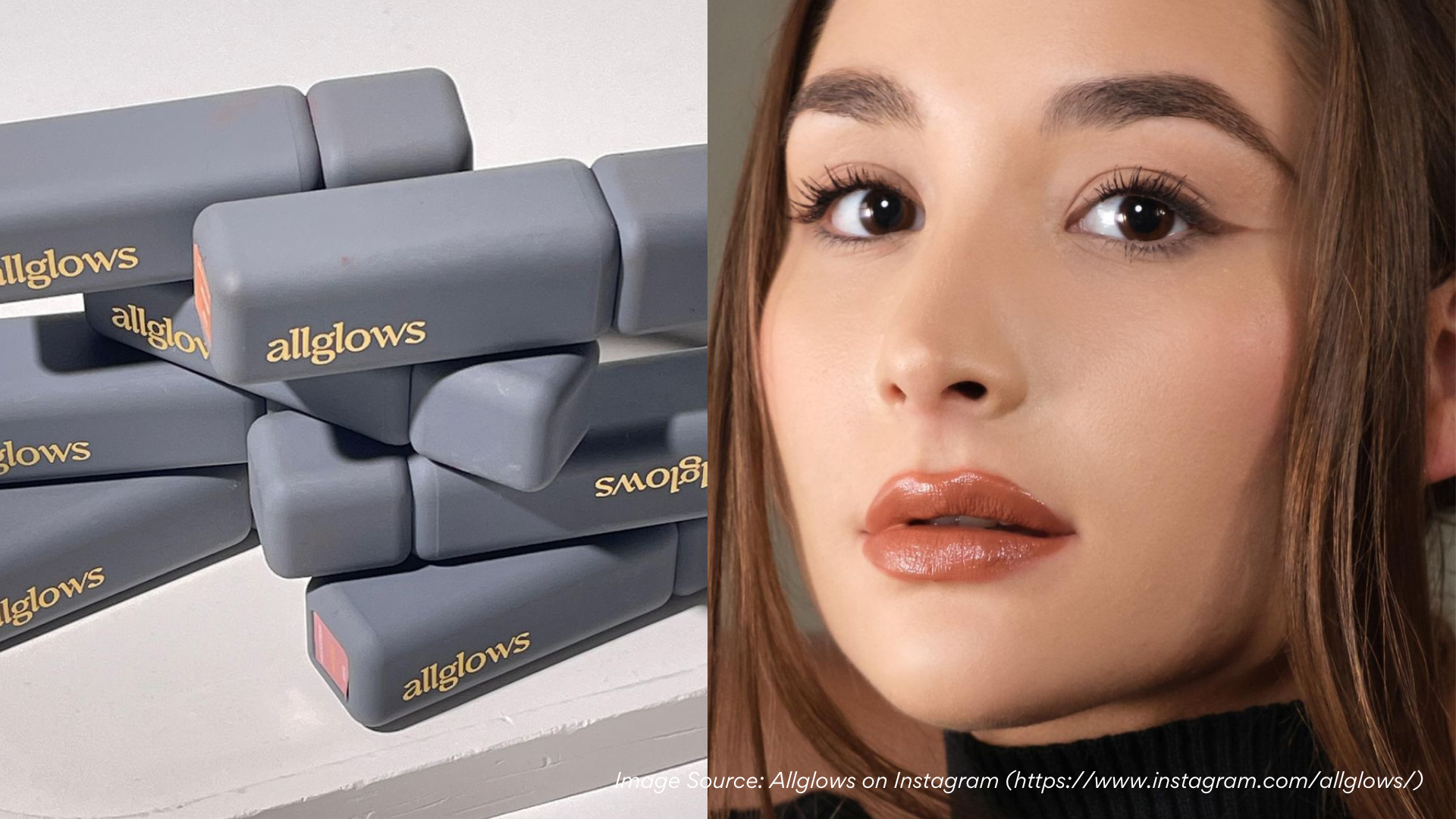 They're getting better day by day, guys! Kali ini, Allglows merilis sebuah lip produk yang mereka sebut "Lip Assistant", more like assisting to making your lips more plump and pretty, ya enggak?
Kalau kita lihat contoh pemakaian dari beberapa model Allglows di sosmed, bisa disimpulkan kalau produk ini tuh mampu memberikan kamu finish yang glossy dilengkapi pigment yang memuaskan. Terus, I think that the choice of 13 shades is a literal heaven for nude lovers; you can find every kind of nude dari yang memiliki pink hue, orange hue, kecoklatan, sampai yang purple-ish. Untuk kandungannya, ada 4 yang menarik, lho: Ceramide, Peptide, 7 Moisture-Rich Oils, dan 7 Flowers Extract. Is it enough to give your lips the desired "health", too? Well, harus dicoba, guys.
Mac Cosmetics X Wakanda Forever – Lipstick & Liquid Lipcolour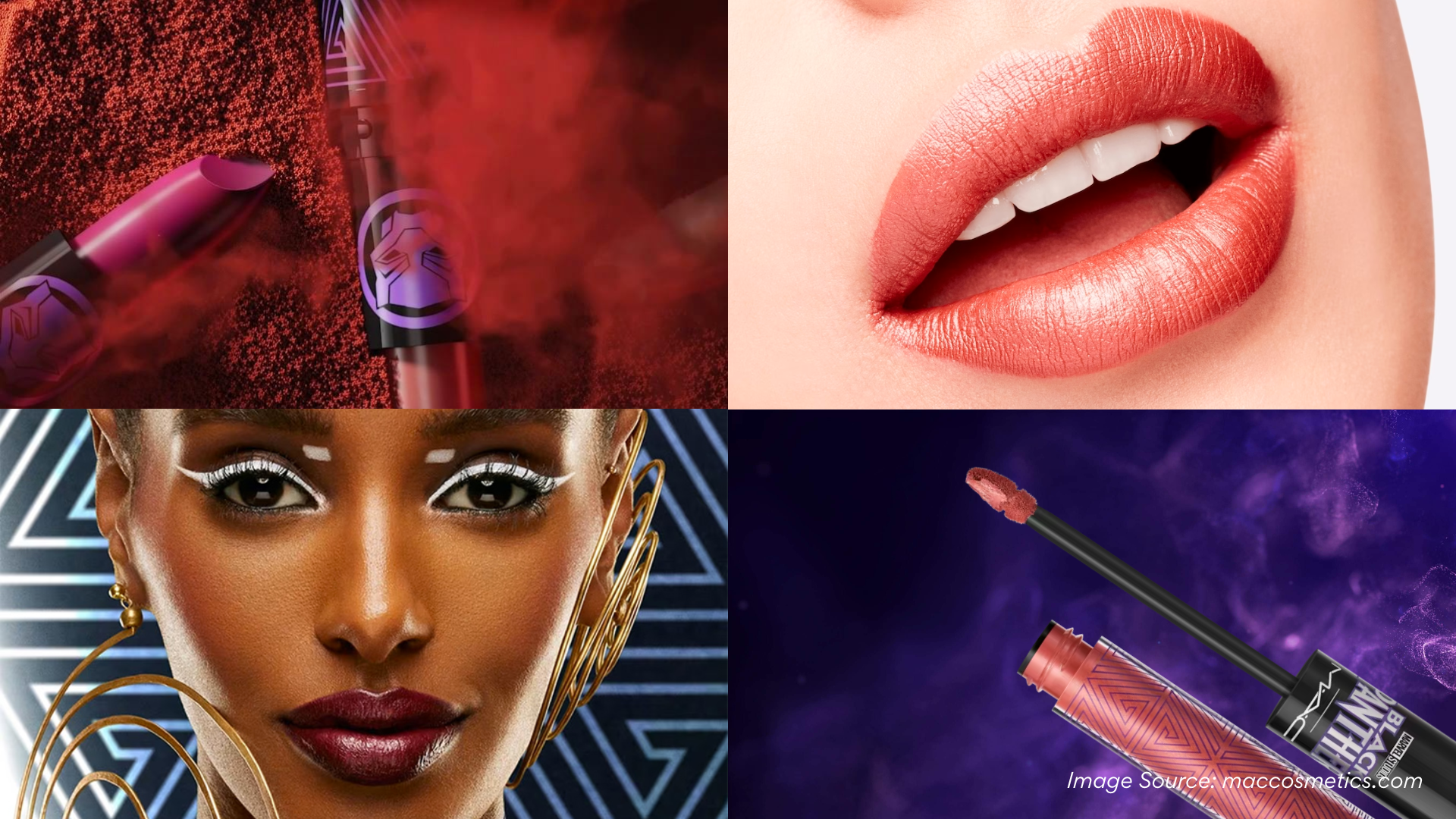 Wakanda forever!
Ini produk yang sempurna untuk kamu si pecinta marvel, specifically Black Panther. Desain tube yang menggunakan warna hitam dan ungu juga dilengkapi grafis yang etnik mencerminkan estetika Wakanda yang kita semua suka. Hal lain yang aku suka selain desainnya adalah penamaan shades dari masing-masing produk. Ada Dora Milaje (pasukan Wakanda itu, lho), Thicker Than Water (elemen penting si musuhnya Black Panther. Inget enggaak?), dan lain-lain. 
Talking about the formula, produk Lipstick-nya memberikan kamu finish yang classically creamy, sedangkan Liquid Lipcolour-nya mampu memberikan finish yang terlihat metallic…maybe it has vibranium inside? This product is as exciting as the movie itself! Kalau kamu mau coba, siap-siap untuk merogoh dompet, yaa.
So many new and exciting lip products! Enggak cukup rasanya kalau cuma harus cobain satu produk, but alas, choose what suits you the most and the one that makes you super curious. Personally, aku sih ingin cobain Allglows Lip Assistant because I'm such a sucker for nude and plumpy looking lips.