Setelah bertahun-tahun kita terhipnotis dengan tren many-step-skincare, akhirnya kita mulai aware dengan problema-problema yang bisa muncul dari tren tersebut. Alhasil, terciptalah tren baru yang lambat laun dijadikan lifestyle oleh beauty enthusiasts: it's called Skinimalism. Nah, kira-kira apa itu Skinimalism?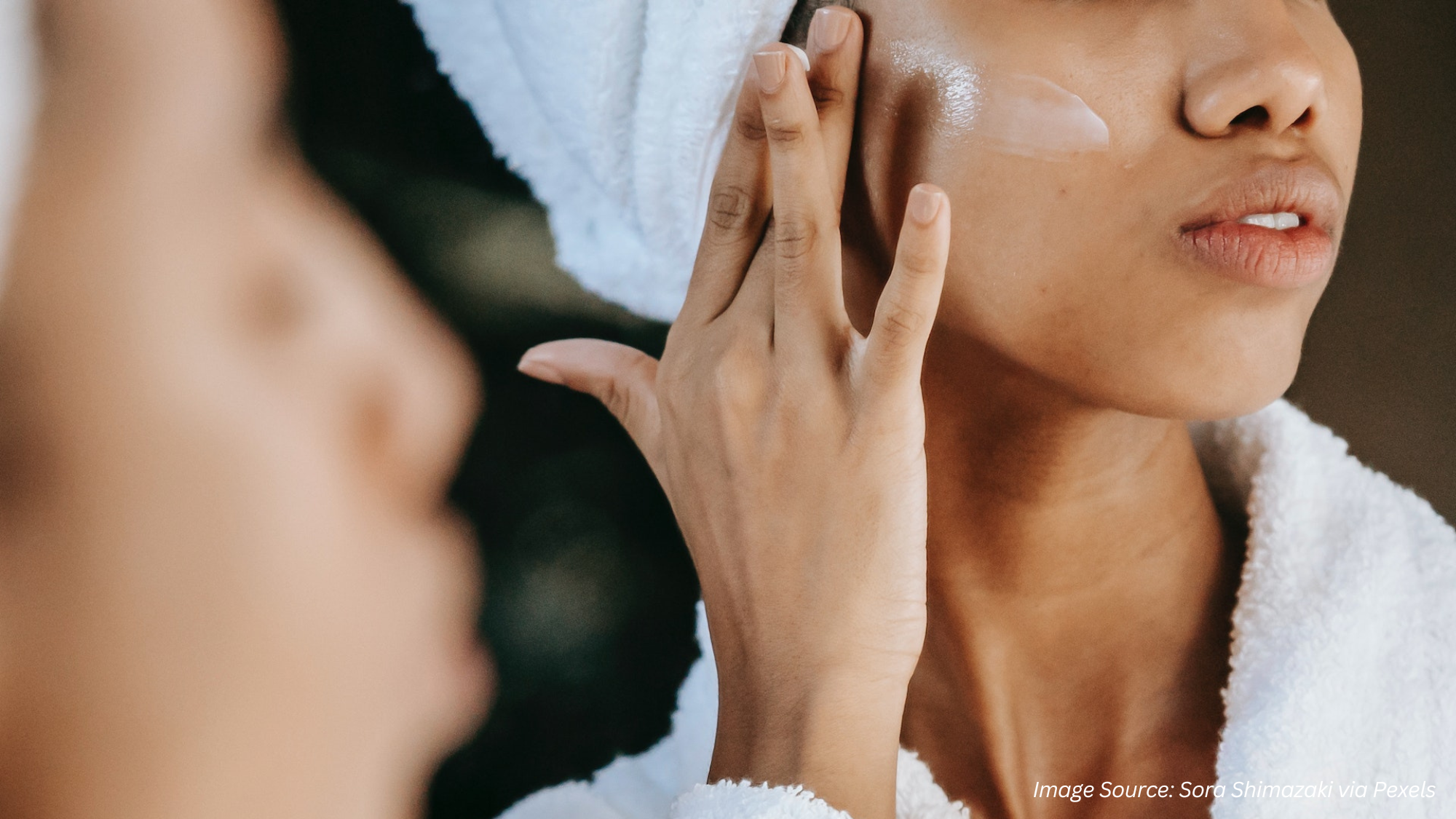 Apa itu Skinimalism?
Alih-alih Korean Skincare yang membutuhkan 10 produk berbeda, Skinimalism adalah praktik skincare yang membutuhkan minim produk; biasanya 1-3 produk saja. Hal ini awalnya dipopulerkan oleh para dermatologis yang pada akhirnya dianut oleh sebagian besar komunitas kecantikan. Tren ini mulai terkenal pada pertengahan 2022 menuju akhir 2023, as of today, it's starting to become a new lifestyle, not just a trend. 
Why Skinimalism? – The Derms Said So
Tren ini muncul dari kesadaran akan skincare yang membuat kita percaya bahwa skincare itu enggak perlu ribet-ribet. Selama produk yang dipilih itu berkualitas oke dan cocok, kita enggak perlu menggunakan 3 sampai 6 produk tambahan. 
Dr. Ranella Hirsch, Dr. Adel (the famous dermatologist on TikTok), dan Dr. Shah (another famous dermatologist on TikTok) adalah tiga dari ratusan dermatologis yang mendukung dan mempromosikan Skinimalism. Menurut mereka, penggunaan produk skincare yang begitu banyak justru bisa merusak kulit. Tips yang seringkali dilontarkan mereka adalah "yang penting produk yang kamu pilih itu berkualitas oke, cocok, dan sesuai dengan kebutuhan kulit".
Why Skinimalism? – Our Wallet Said So
Salah satu alasan utama Skinimalism menjadi populer adalah: biaya yang enggak se-bombastis many-step-skincare. You literally only need to choose one or two products (three at the very most) yang bisa memberikan kebutuhan kulit kamu. Less products to buy, less money to spend.
However, ada beberapa kelompok yang mempercayai bahwa produk Skinimalism yang dipilih harus yang "berkualitas tinggi" dan notabene "mahal", but I personally don't actually believe that. Skins come in different forms and different resilience, so whatever works for your skin, be it a very affordable product, then so it is!
Why Skinimalism? – The Earth Said So
Ini alasan yang lebih beratnya sih, karena masalah "sustainability". Kalau kamu rajin pantengin IGS Lippielust di Instagram, kamu pasti sudah paham arti dari kata tersebut.
"Sustainability" dalam dunia kosmetik dan skincare, kurang lebih adalah kemampuan sebuah produk untuk bisa digunakan dengan maksimal sehingga mengurangi limbah yang mampu merusak lingkungan dan livelihood generasi mendatang.
Bayangkan kamu harus menghabiskan 10 produk yang berbeda dan membuang 10 kemasan yang berbeda juga untuk ritual skincare-mu. Belum lagi kalau produk-produk tersebut menggunakan bahan-bahan asli dari alam; You're taking up other people's portion that nature has naturally provided and you're also filling up the trash pile with the used packages. 
Situasi ini dibuat lebih buruk dengan kecenderungan kita dalam mencoba-coba. Skenarionya, kita membeli 4 produk baru untuk tambahan skincare, tapi ternyata enggak cocok, akhirnya kita buang produk-produk tersebut tanpa menghabiskannya beserta dengan kemasan-kemasannya. What a waste of resources and space for litter, right?
Personal Vindication
Secara personal, aku adalah penganut Skinimalism. Honestly, it's such a fresh breath for my skin. Kulitku jadi terasa lebih sehat semenjak hanya menggunakan 2 produk at a time for skincare. Selain itu, aku merasa lebih hemat karena enggak perlu beli banyak produk. Aku juga jadi enggak sering coba-coba produk karena aku sudah pakem bersama produk yang sama untuk waktu yang lama; talk about not wasting product and creating litter.
As of today, my skin has never felt better, and that's the result of holding on to only 2 products. Nah, sekarang kita kepoin Skinimalism routine dari Team Lippielust! Siapa tahu saja kamu bisa mendapatkan inspirasi.