The content of this blog is updated on August 3, 2017.
Girlactik has released five more shades (Playful, Luxe, Blossom, Rustik, Spice) this year. Rustik and Blossom are my favorite from these new shades. The formula hasn't changed a bit from their OGs, let's say: Allure, Demure, and Starlet — which are the first among five OG shades of Girlactik Matte Lip Paints.
✨

Overview

I firstly knew Girlactik about more than 3 years ago, along with LA Girl Matte Pigment Gloss (not sure which came first), and because of Girlactik I fell in love with liquid lipsticks until today. At that time, Girlactik was sold about 360,000-380,000 IDR, which is very expensive (now you know I am not really into ABH's liquid lipsticks). Starlet, Allure, and Demure was my first pick of Girlactik, and I DID NOT REGRET buying them. Why?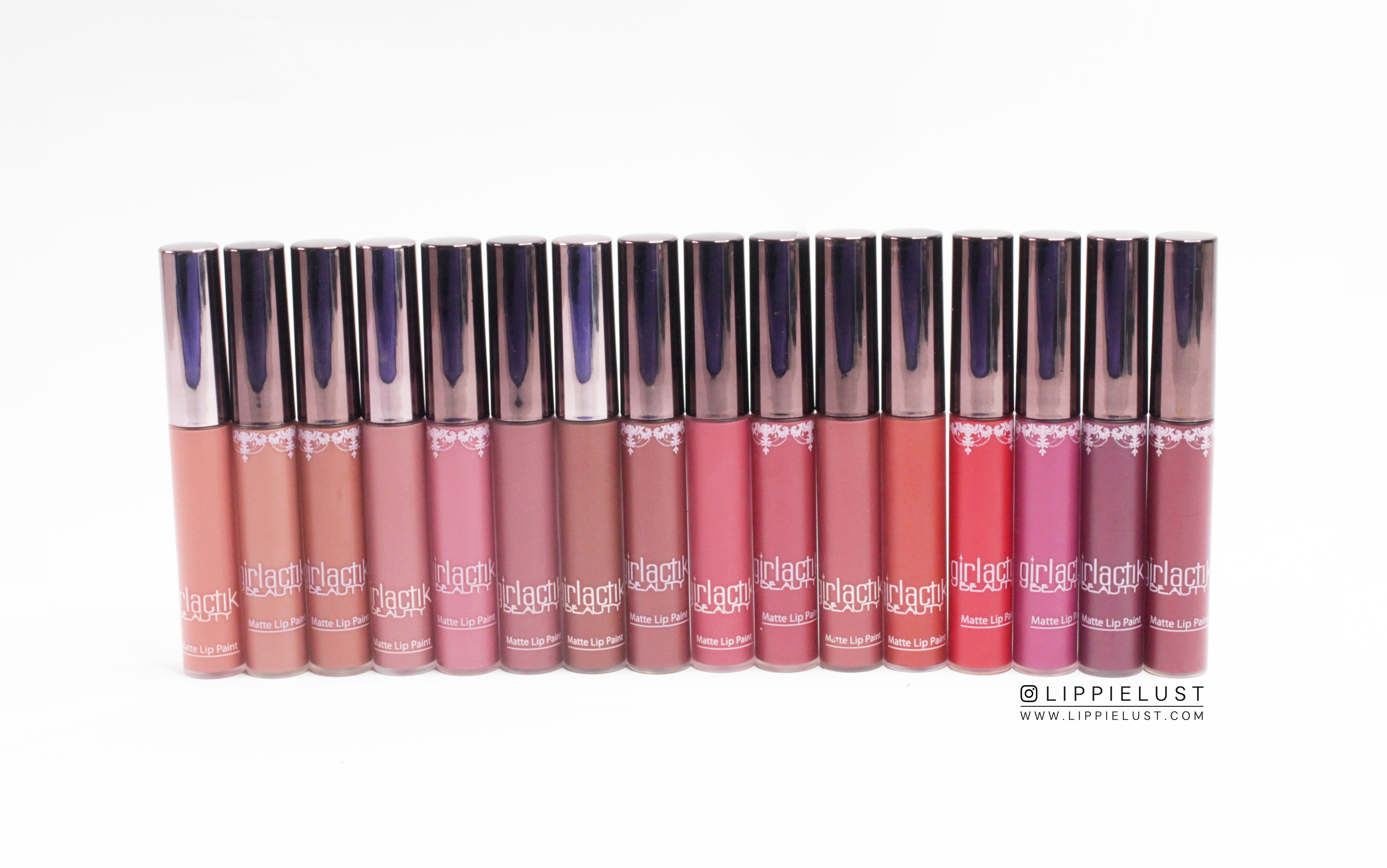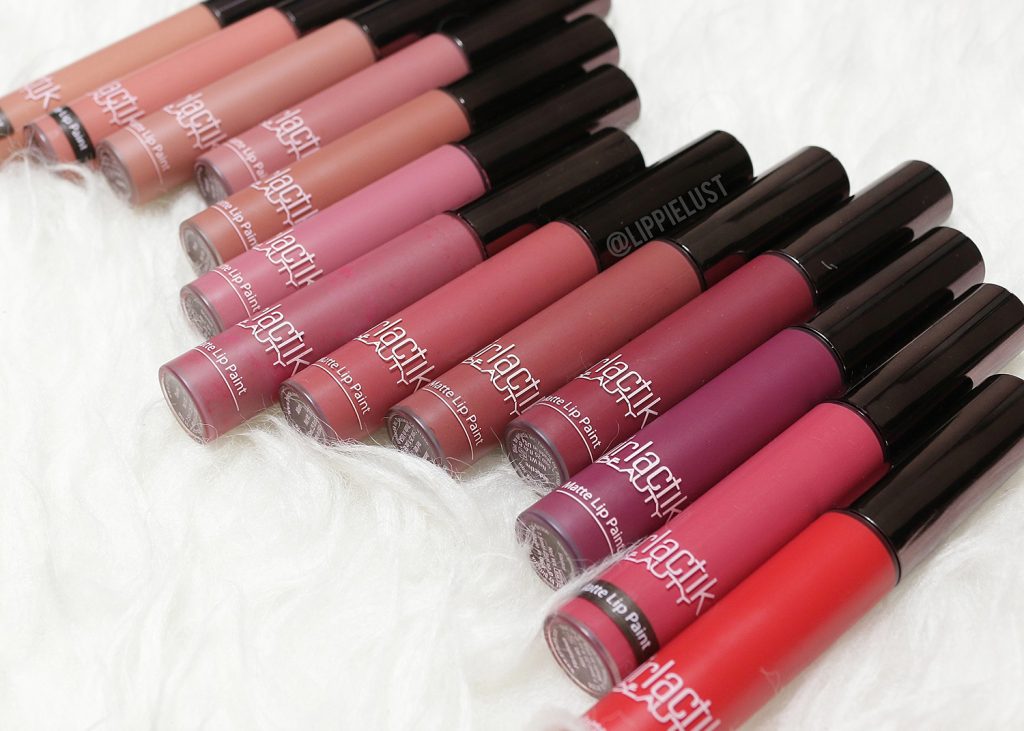 Girlactik Matte Lip Paint weight is more than double of most liquid lipsticks in your drawer, 7,5ml. As comparison: Anastasia Beverly Hills' liquid lipsticks: 3,2ml, Kylie Matte Liquid Lipsticks: 3,25ml. KVD: 6,6ml, JSC: 5,6ml, OFRA: 6ml.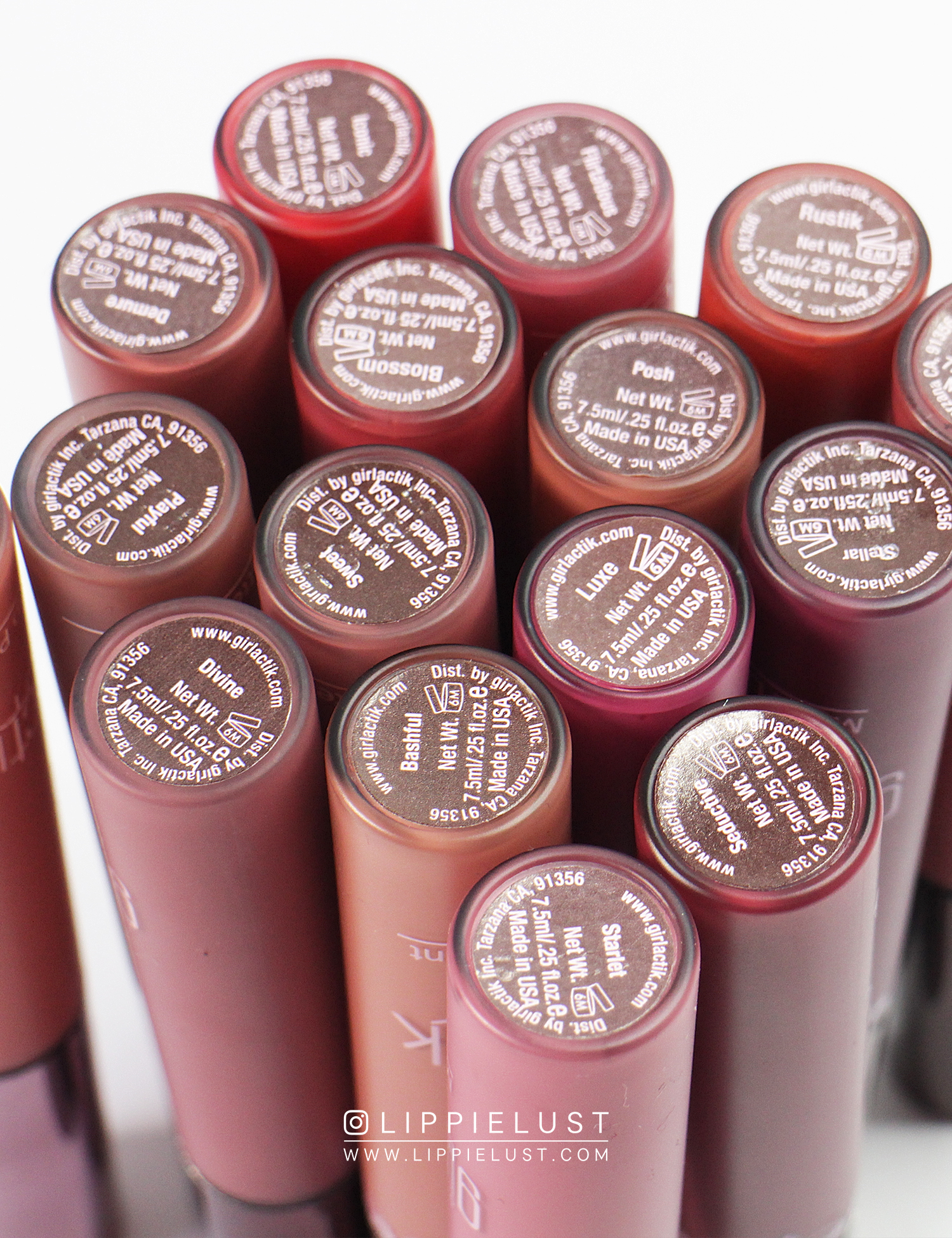 Girlactik Matte Lip Paint has creamy formula, when it sets to matte within seconds, it has minimal transfer. It's easy to remove effortlessly by oil-based makeup remover. Unfortunately, Iconic has medium coverage compared to the others, I don't know why. Stellar, however, no matter how much I fancy the name and the color ( 🙁 ) the formula is not so good. I mean, Stellar dries to more drying, transferproof matte — which is not Girlactik's famous formula — and it's painfully streaky. This also applies on Seductive. *sigh*
Girlactik has sophisticated yet simple logo and writings on the tube.
Girlactik has so many warm skinned-friendly shades. Not to mention it has wide range of nude colors – mostly are brown-based. Probably I'll just say they are all nudes except 4 shades: iconic, flirtatious, seductive, stellar, and rustik.
The matte lip paints smell soooo amazingly good!
Girlactik has two different kind of tube's graphics (see below!) Both are originally made by Girlactik so don't worry.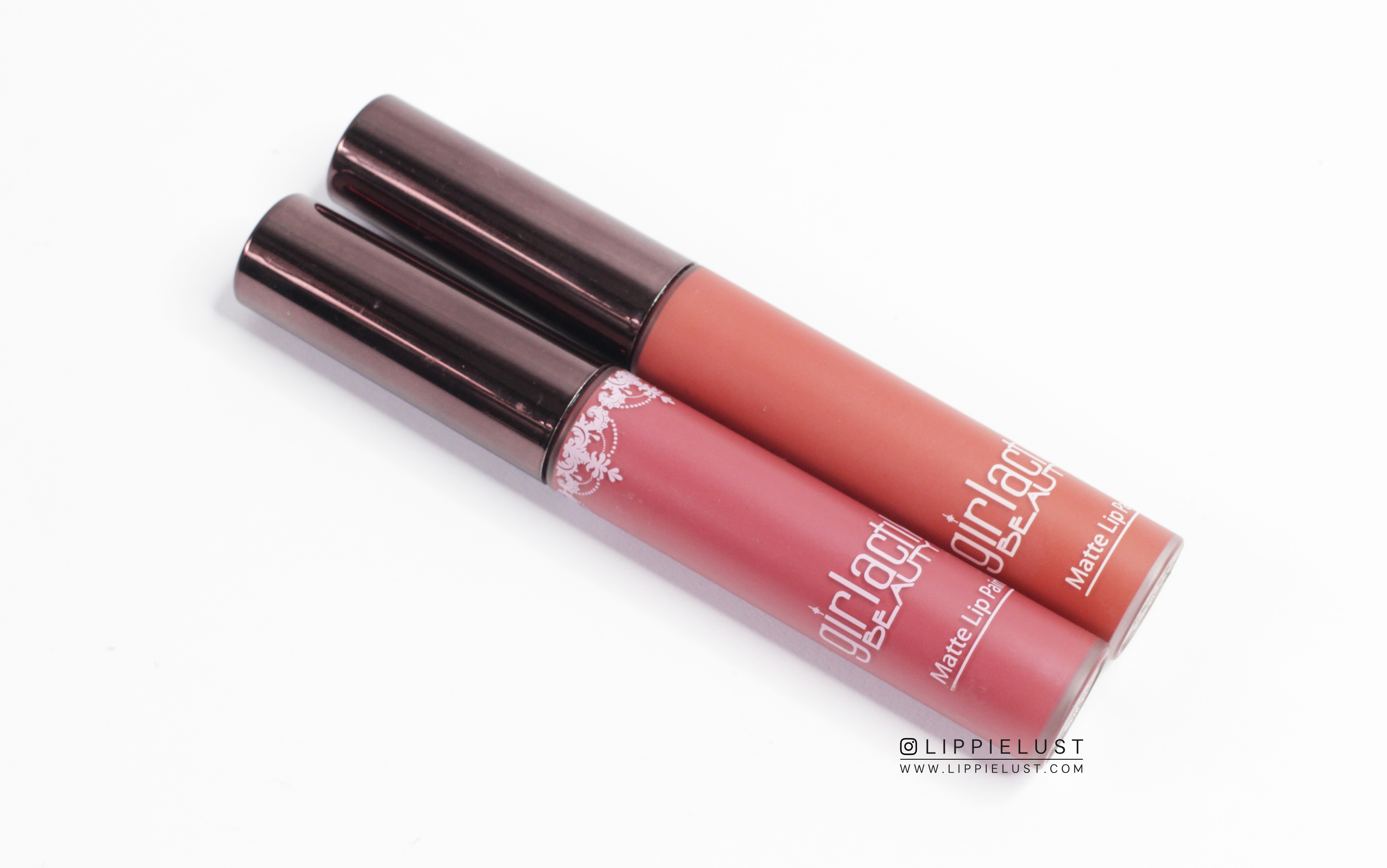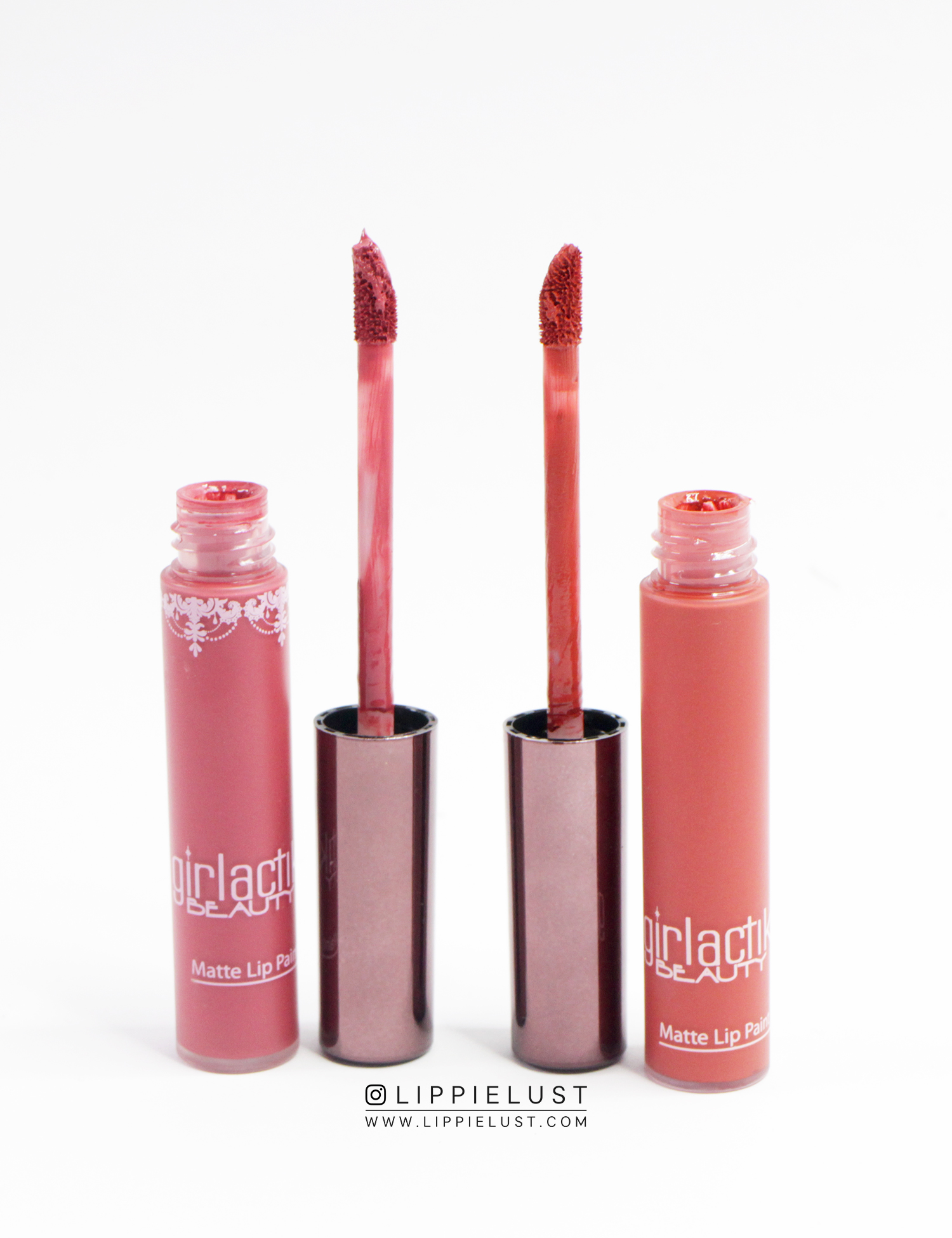 ✨

Formula, Pigmentation, Color

The formula is so creamy and the scent is like you favorite red velvet cake. Color consistency and pigmentation is also amazing, except Stellar. Stellar is a bit patchy and uneven in the first layer but as a matter of fact, buildable. You can layer it up when it's still wet or dry. The color range is, in my opinion, 'too safe' and very everyday-colors. Well that was before Girlactik launched Seductive and Stellar, though. Now I really think that Girlactik can once again can be such a tough contender to other high-end liquid lipstick products by creating bolder and more unique colors. Way to go, Girlactik!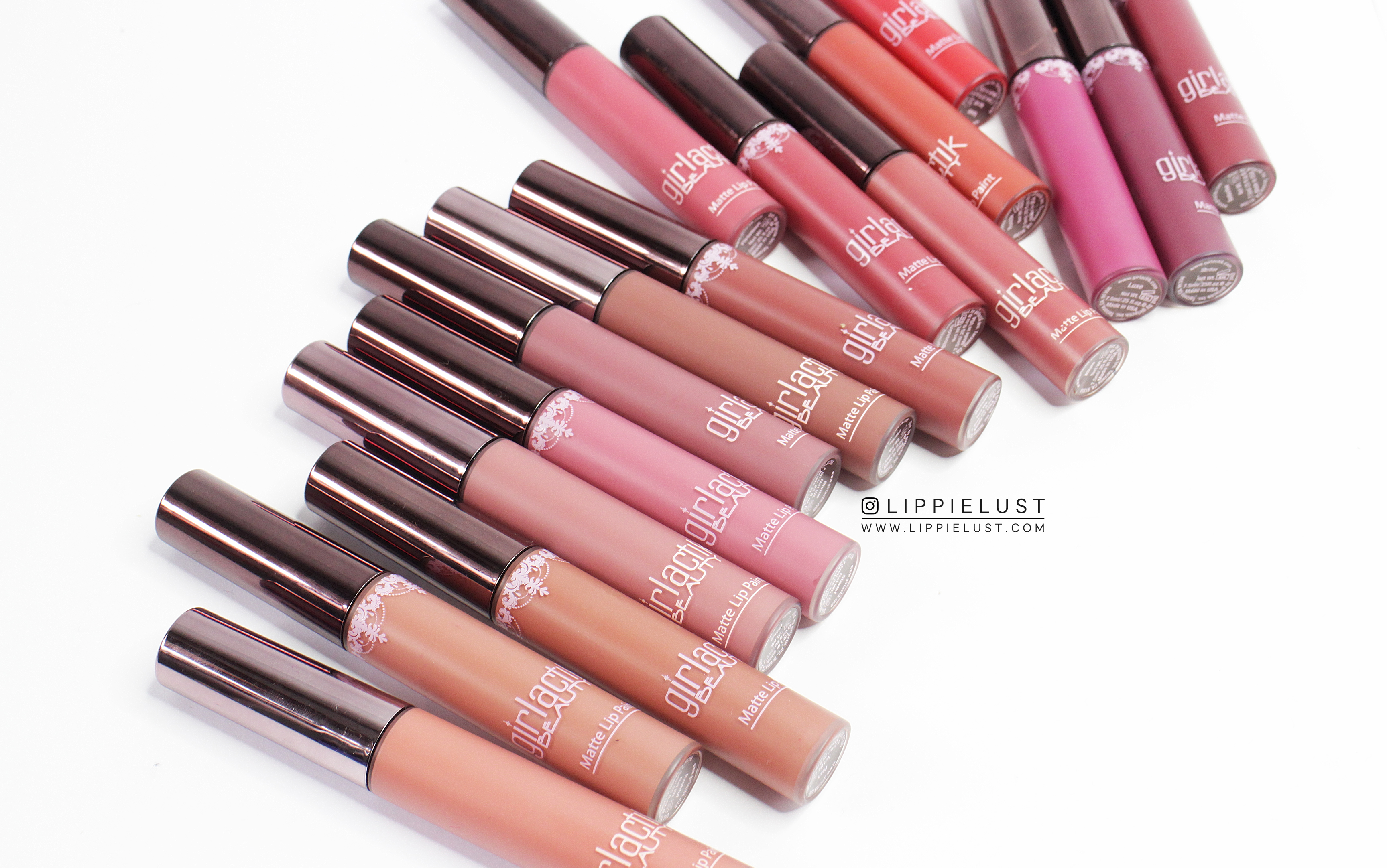 ✨

Longevity

You can expect these Girlactik Matte Lip Paints to stay for 4-5 hours, with full touch up after eating greasy foods. Again, I am more comfortable with liquid lipsticks that don't last too long on my lips or worse, so hard to clean. And also, I have no problem with touching up! 😉
✨

Swatches

[masterslider id="8″]