Hey guys!
In the last two weeks I've been in the mood of glossy lips. Sometimes I applied it alone, sometimes I made it as topper. As you know lip glosses are not in my daily essentials, because I think they are not practical enough for people like me (Read: I just don't have much time to retouch my lips too often). So about two weeks ago, Missy from Morphe Brushes sent me these Creme Lip Polishes, the entire shades of them. Long story short, I've been using some of them on daily basis, especially the nude ones.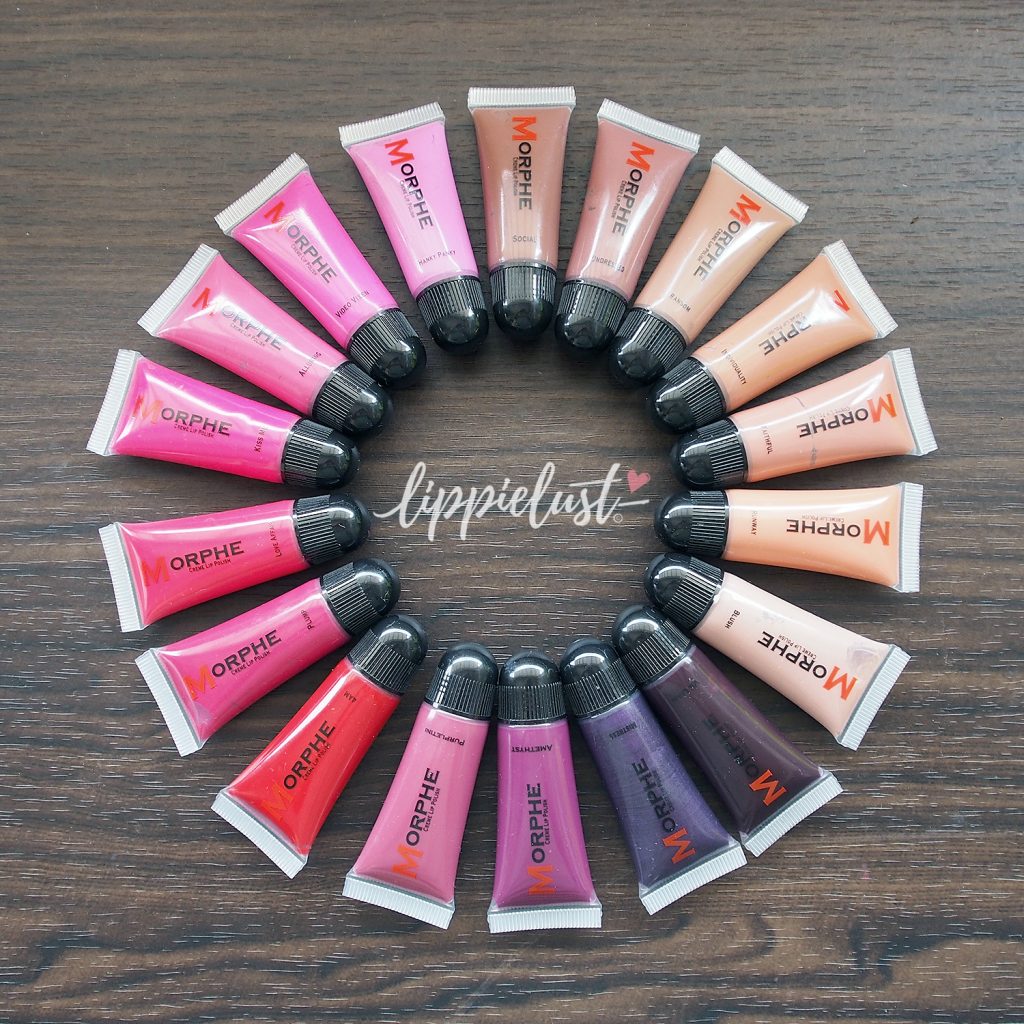 ✨

First Impression

First of all, this is my first experience with Morphe Brushes. Yeah, I bet you're like… where have I been after all? I didn't have their brushes, not because I don't want to but you know, my head (and shopping list) is just full of lipsticks lol. Missy from Morphe Brushes also sent me some of them but I haven't got time to pick them up in custom office. So maybe I will show them to you later with a little review, perhaps.

Back to the Creme Lip Polishes, it's 10ml product inside a plastic tube. They are crazy pigmented so maybe I used less than 5% of the product for swatch photos. And yes, you need to use lip brush for the application.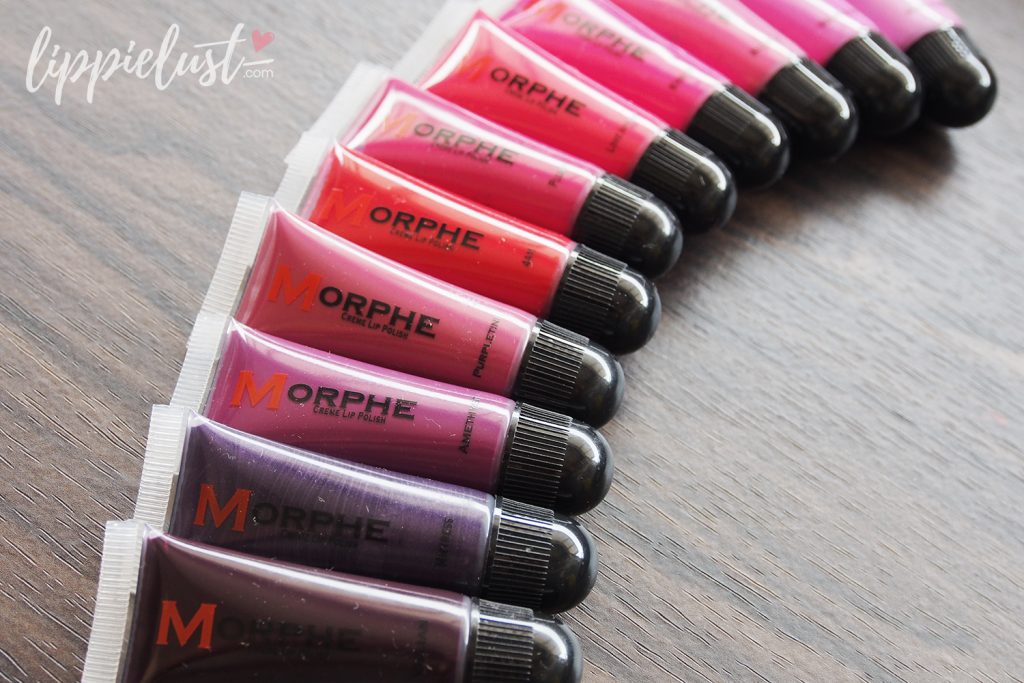 Anyway, let's talk about the colors. Some shades are just too vibrant on my complexion, but most of them are just great. Only one shade is less pigmented: Villian. This shade is supposed to be deep wine red but this seems to be a common issue since blackberry or deep wine shades from any brand perform mostly the same.
Note: It does say 'Villian' on the tube and box but 'Villain' on the website.
I just realized that Morphe Creme Lip Polish has only two reds (4AM: classic red & Villian: deep wine red). They have a huge range of nudes (7 shades), so I think you can pick your nudes easily. One shade has sparkly pigment: Mistress and this one is my favorite! I love the pigmentation and the color is easy to capture on camera.
✨ Pigmentation, Formula, Texture

They are crazy pigmented! It's not tinted, it's fully pigmented. A small amount of product can cover your lips perfectly. One application for more creamy look, two of more for more glossy look. That's how it's supposed to be done with fully pigmented lip glosses. Like I said, Villian has less pigmentation and is not buildable. Once you decide to layer it up, it will unevenly lumpy. It will be more noticeable if you take a look closely, or when you take a macro photography with lighting like me.
The formula is creamy but it doesn't feel sticky at all once it's applied on lips. Less layer you got, more lightweight it will be.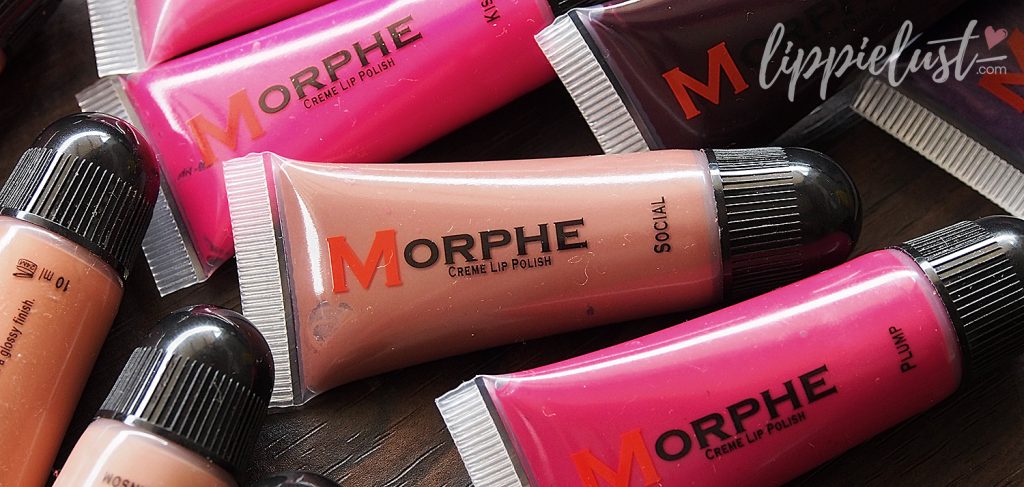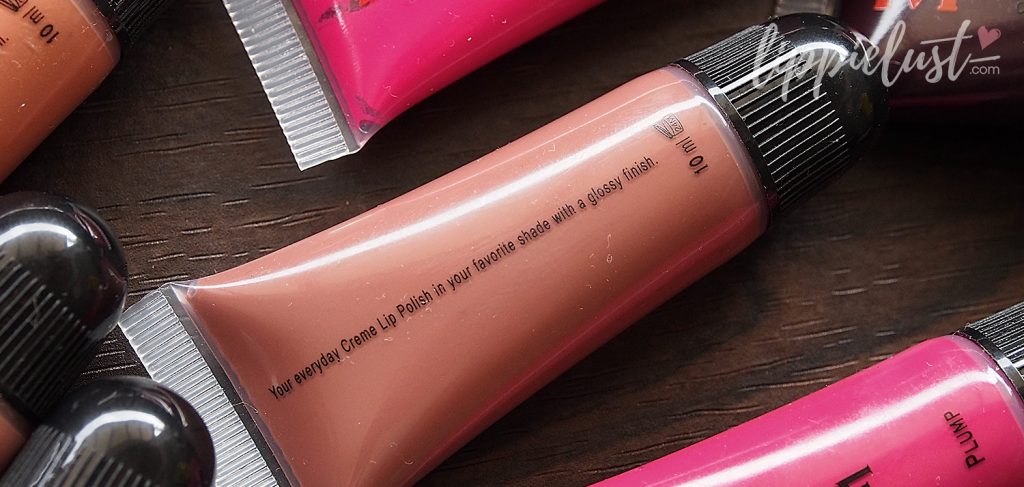 ✨

Colors

This product gives us 18 shades color options, they are gorgeous of course but I think it will be better if they also give more option of reds (and metallic, maybe?).
✨

Staying Power

3-4 hours until everything is gone, except the stain. The bolder colors stained beautifully on my lips for more hours.
✨

Price

It's 4,99 at Morphe Brushes Website
✨

Ingredients

This information is copied from Morphe Brushes website.

Polybutene, Mineral Oil, Beeswax, Caprylic/Capric Triglyceride, Ethylhexyl Palmitate, Tridecyl trimellitate, Octyldodecanol, Silica Dimethyl Silylate, Tocopheryl Acetate, Mica, Propylparaben. May contain: Titanium Dioxide, Iron Oxides, D&C Red No. 6 Ba Lake, D&C Red No. 7 CA Lake, D&C Red 21 Al Lake, D&C Red 27 Al Lake, D&C Red No.33, FD&C Red 40 Al Lake, FD&C Yellow 5 Al Lake, FD&C Blue No.1 Al Lake.
✨

Swatches

[masterslider id="10″]