For you who are unfamiliar with this brand, you're not alone. Manna Kadar Cosmetics is a brand based in California, US. I was so nervous because not only I was the first-timer of this brand, but also the product is claimed to carry three powerful features that I will later explain. What if it doesn't work as it's claimed? What if, what if, what if. Right after the product has arrived, I picked the most versatile shade for Asians: All of Me, a rosy nude pink to try out. And surprisingly, I love how it looks on me.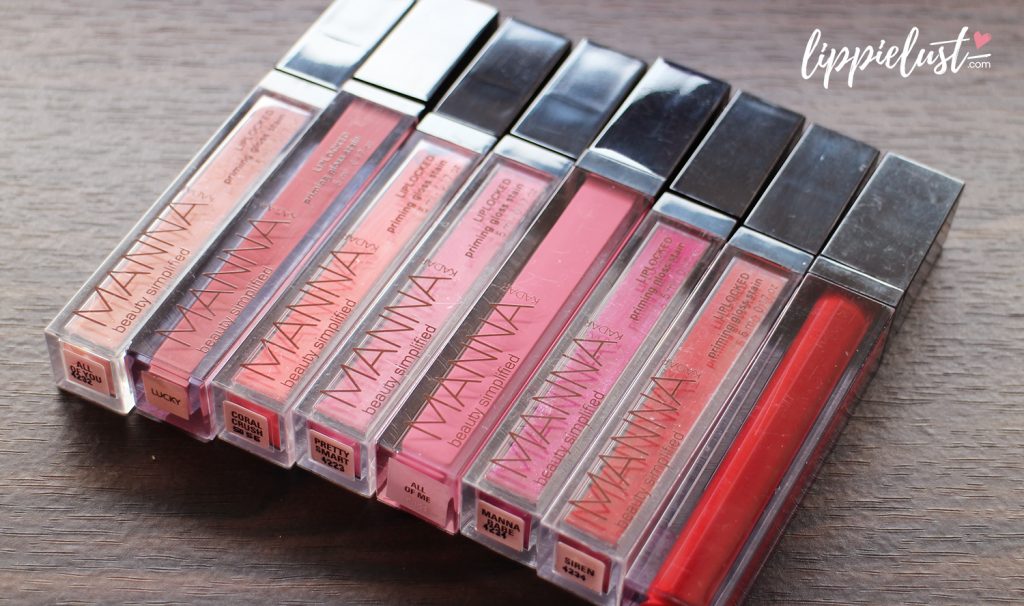 ✨

FIRST IMPRESSION

First of all, I will quote Birchbox as Manna Kadar's introduction on their website:
After spending 15 years in the beauty industry as the owner of sleek cosmetic stores and salons, Manna Kadar learned what worked for her busy, time-stressed clients. When the Paris-born beauty veteran realized that women needed products that would take half the time to apply but last twice as long, she stepped up. In January 2012, Kadar launched her own line of multi-tasking must-haves. The ambitious brand includes fifteen products in over a hundred hues.
So that's why Manna Kadar Cosmetics website has 'steps' in every category. The product that has sent to me is called Lip Locked Stain, included in Step 3 (but the website doesn't have Step 2 in the Lip Category, don't ask me because I don't know why), means that the product is to be used as 'finishing touch' or simply, the last product that we will use in the lipstick application regime. Step 1 is all about lip pencil, primer, and also glam mirror. It does make sense, though. But if you would like to offer a non time consuming product, it should have only been one step for everything, right?
After spending a few hours browsing and learning about the brand, I finally came to one conclusion: all Manna Kadar Cosmetics' products in Step 3 are formulated with primer, so you don't have to put primer on before applying lipstick. The claim is: your lip color will stay all day long because of it. According to the name itself, Lip Locked Stain – 'priming gloss stain' works as triple-duty lip color: as long-lasting primer,  lip gloss, and also lip stain. It is claimed to last for hours without making your lips dehydrated. Infused with Vitamin A & E, and Berry Extract, these staining glosses makes cracked, dry lips is nearly impossible. Lip Locked Stain is also paraben free and allergy tested. Manna Kadar Cosmetics is also Leaping-Bunny Certified, means that this brand doesn't test their products on animals.
So, is this product really that powerful? Let's move on to more important talks.

✨

FORMULA, PIGMENTATION, TEXTURE, COLOR

The formula however is glossy. I don't know why Birchbox stated it as matte lip color, on me Lip Locked Stain never dries down to matte – like ever. Unless I blot it with tissue, or apply a small amount of translucent powder on top. It is also very lightweight, unlike other classic lip glosses that works like how glosses do: heavy and thick. It does hydrate my lips for hours of wearing. Thanks to Vitamin A, E, and berry extract for this goodness.

Onto the most important question: does it really prime your lips? The staying power of this lip color is relatively standard. The Lip color stays and fades gracefully like any other lip glosses. The good thing about this 'priming' thing, it doesn't feather or bleed. In reality, this product doesn't work if applied as 'primer', more like works as primer and lip color at the same time.

Now, does the product really stain? For the lighter shades, nope. But for bolder shades, yes. It takes time, though. You need to let it sit for hours, after the top layer is mostly gone.

All 8 shades, even the lighter shades have very good color payoff. One layer is enough to make your lips fully covered.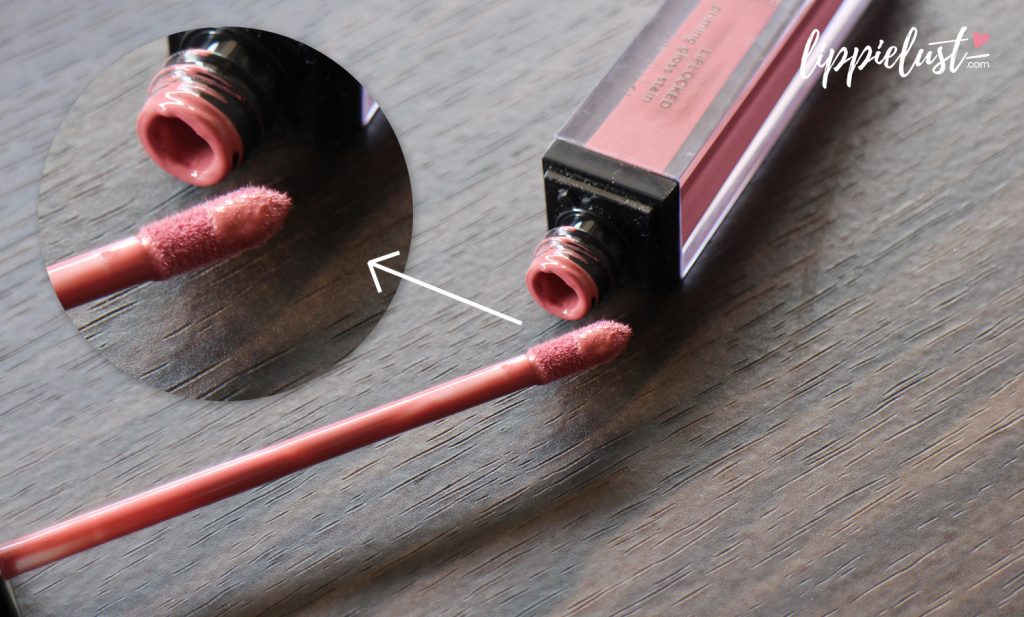 ✨

LONGEVITY

Around 4-5 hours, it will fade faster if you eat greasy foods.
✨

FINISH

Non-transferproof, creamy, lightweight gloss and stain (staining after few hours for the darker shades only).
✨

PROS

If you prefer glossy lips rather than prone-to-drying matte lip colors,  this gloss-stain hybrid lip color can be your next favorite. It is packed with three powerful features: built-in long lasting primer, lightweight lip gloss, and also lip stain.
✨

CONS

For the price (24 USD), I wish Manna Kadar Cosmetics gives out the best presentation of their products through fancy tubes or boxes. This is such a bummer, since Manna Kadar claims the product is luxurious, where the actual products are packed in simple liquid lip colors' tube. Well, to me 24 USD (around 370,000-400,000 IDR) has to be eye-catching, luxurious and pretty because I will never spend that much on a lipstick unless it has a very good presentation – or at least, if the product sucks, I can still take photographs of it just because they are so gorgeous to look at.
✨

WHERE TO BUY

Manna Kadar Cosmetics (24 USD), or Save 25% ($ 18.00) for website subscribers.
✨

SWATCHES

[masterslider id="12″]