Hi guys! Sorry I had to take a break for two days because my husband was sick, and today is the right time for me to do the review of The Balm Meet Matt(e) Hughes Long Lasting Liquid Lipstick since he is getting better and I need to catch up with you to share my thoughts about this product.
As you already knew, The Balm Cosmetics always has catchy packaging for all of its products. I personally love vintage-retro vibe on everything including art, fashion, and of course, the iconic pin-up girls! I draw them sometimes. Their hair, makeup, and outfits are so fun to draw. Maybe in another time I will show you some of my drawings. Hehehe.. Maybe! Anyway, the Balm also has catchy names for ALL of their products. For examples: Meet Matt(e) Trimony, Nude 'tude, Balm Jovi, Cindy Lou-Manizer, Mary Lou-Manizer (my favorite hi-liter), The Balm Meet Matt(e) Hughes, How 'Bout Them Apples? (I will review this one too ;), soon!), aaaaand… so on so forth.

✨

FIRST IMPRESSION

The Balm firstly released Meet Matt(e) Hughes on early 2015, I forgot the exact month but I thought it was March or April (?) when I stayed in Semarang for two months. I remember that I bought four shades: Committed, Charming, Loyal, and Sentimental. It was sold 240,000 IDR each (Approx. 18.5 USD) for 7.4 ml (0.25 FL OZ) for a product at that time, but I don't know why it's sold much cheaper today. On March, Grace from @lipstickofgraceevas (Instagram Shop) offered me to give me full shades of this product and in return, I will swatch and review them. For those who asked, off the record, I never make reviews just because someone gave me some products. Or even, bias reviews. Or even, reviews to ASK you buying stuffs just because I said it's good. I will soon explain about this in another time.

Yes because I'm a sucker for a good packaging, I'm very impressed with it. The product is fully-designed, in and out — I mean the box and tube are well-designed with vintage retro style. And remember how Girlactik nearly costed us a fortune at that time? (380,000 IDR or 30 USD for a single lipstick and we didn't even complain! Hahaha..) So The Balm Meet Matt(e) Hughes was, of course, the best find for me at that time. See… I don't even proceed to talk about the formula just yet.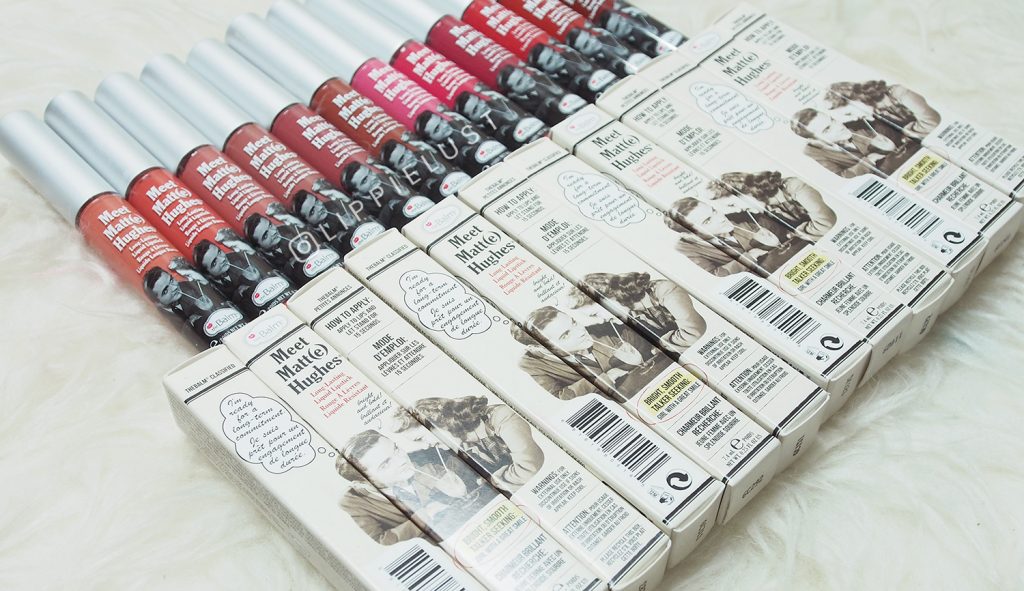 ✨

FORMULA

No wonder how this product is highly coveted and five-star rated by so many liquid lipstick aficionados. The non-drying, lightweight, liquid-to-matte formula is FTW! Not to mention the vanilla mint scent feels so amazingly fresh on lips. Did I say that this product was the first formula of liquid-to-matte lipstick with minty scent? Because I think, it really was. Please correct me if I'm wrong but I personally never found a lipstick with fresh minty scent before.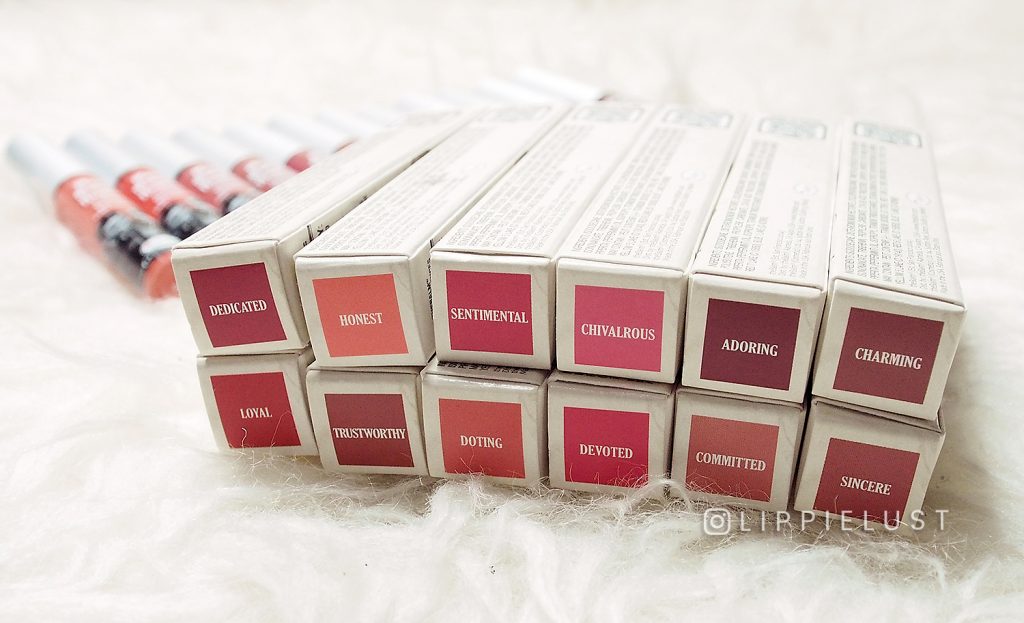 The formula is thin and creamy and has medium pigmentation. Well… you need to apply twice or more for some shades if you want to achieve full coverage, don't worry though because it is totally buildable. Just remember, apply the second layer within a few seconds after the first coat dries.
Later I will talk about the FAKE version of the Balm Cosmetics Meet Matt(e) Liquid Lipstick. Thanks to @collectdebeaute (IG) for giving me out the fake ones to compare.
✨

LONGEVITY

This product can stay for almost 5 hours on my lips with normal fading on my inner lips if I eat something.
✨

PRICE

On The Balm Cosmetics website: 17 USD

At @lipstickofgraceevas (Indonesia): 189,000 IDR
✨

SWATCHES