Okay, I have practiced to pronounce the name of this lipstick about 47,258 times and still, I couldn't find out how to do it right. *deep sigh*
✨ SO WHAT IS KAILIJUMEI?

According to Kailijumei UK (their authorized seller in the UK):
This clear lipstick is infused with Jelly, gold specks, and a tiny flower placed right in the centre. Its basically the glass-encased rose from Beauty and the Beast, the lipstick of your dreams. It's a Lipstick/Lip gloss which changes colour by your temperature (shades get darker the hotter you are) and smells so sweet that you want to bite it. It moisturizes your lips, long lasting, waterproof, nutritious and keep your lips healthy by all the pure ingredient's used.
Kailijumei (meaning "essence of gathering beauty" in ancient Chinese) is a brand based in China (yup guys, it's a Chinese brand), and the brand currently, as far as I know, only has two kind of products, and both of them are lipsticks: Secret Jelly FLower Enchanted Lipstick and Color Fusion Flower Lipstick.
Both of them are clear-colored, jelly-look a like lipstick infused with real tiny flowers placed in the bottom center. Two things that differentiates between these two products are:
Color Fusion Flower Lipstick is a colored transparent jelly lipstick. The color of the lipstick is similar with the flower inside.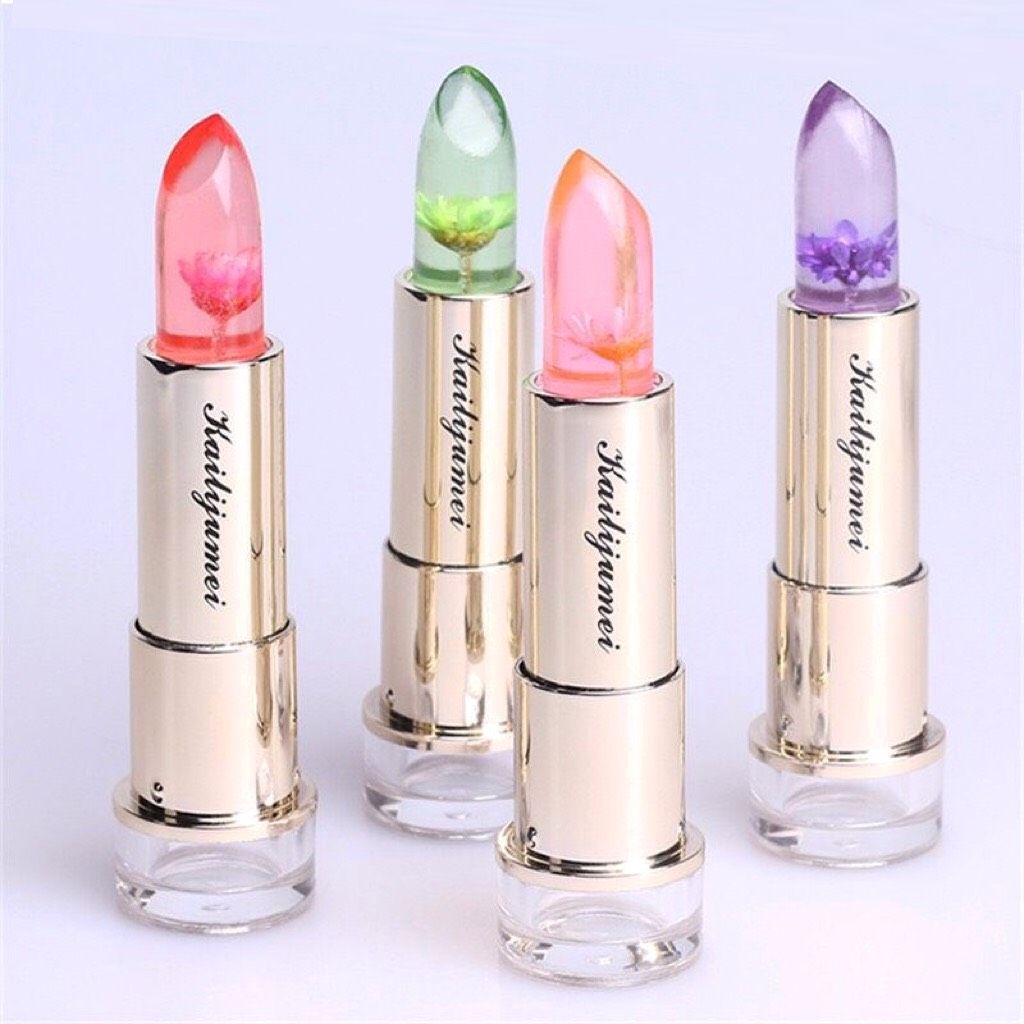 Secret Jelly Flower Enchanted Lipstick is their most-raved product because it's different from the Color Fusion Lipstick: the color of the lipstick is clear / transparent, infused with gold flakes. Real flower is also added on the bottom center of the lipstick. The packaging is also different, the Secret Jelly Flower Enchanted Lipstick is packed in gold tube with red tube's cap. The tube's cap has mirror, which reminds me of Guerlain Rouge G de Guerlain lipsticks but of course, in much cheaper price.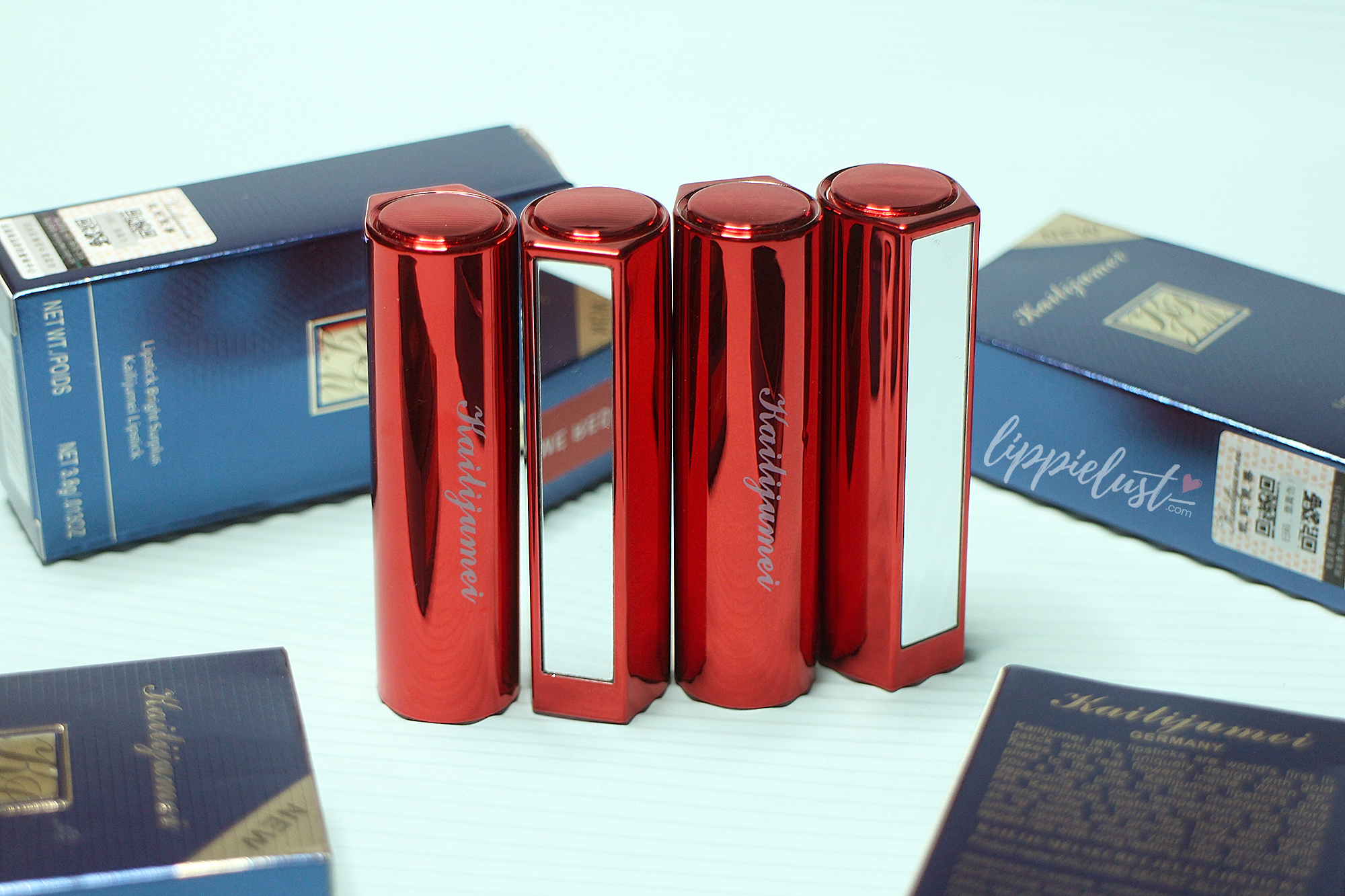 Well today I will only review the Secret Jelly Enchanted Lipstick because that's the one I have.
✨ INGREDIENTS
Candelila Resin, Cocoa Butter, Beeswax, Plant Extract, Stearic Alcohol (halal), Olive oil, Citric Acid, Grape Seed Oil, Lavender oil, 4 kind of Nonpoisonous Dried Flower, and also Gold Flakes ✨!
The company claimed that this product is 100% Cruelty Free which is still in the gray area for me since the product is sold by a Chinese brand and also distributed in the country.
Unfortunately, I don't have any information about what preservatives have been used.
✨ PACKAGING
As I stated before, the packaging looks really expensive. As you can see from the pic below, it has mirror on the tube's cap. And did I mention this before? I love the way Kailijumei designed the tube's opener. You need to press the button on top of the cap and voila! the tube will appear from the bottom.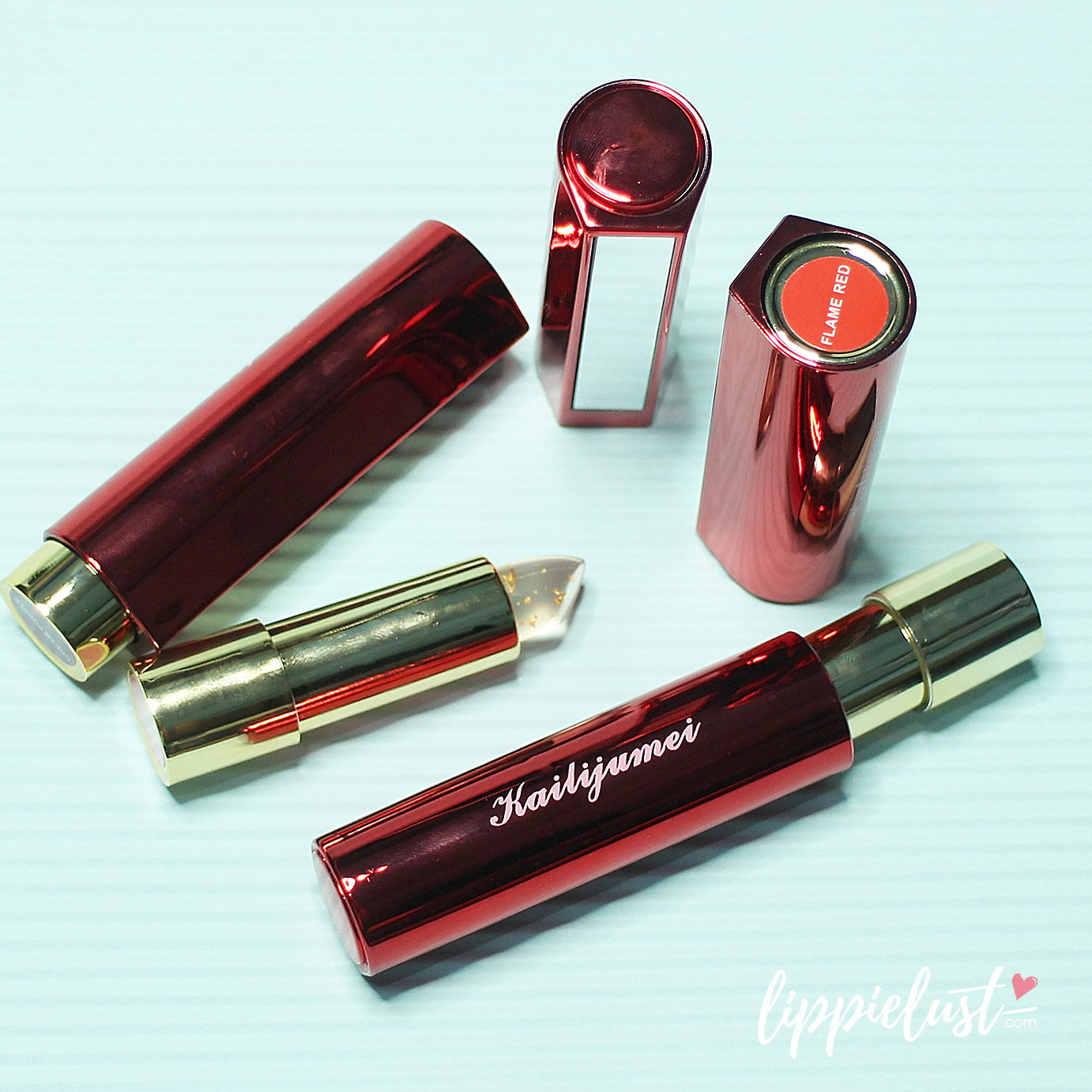 ✨ WHERE DOES THE COLOR COME FROM?

A million dollar question: if the lipstick is clear-colored, so where the hell does the color come from? I found out an important and really helpful knowledge about this from one of my favorite websites called Bustle:
When a dye in the lipstick called "Red 27" hits your skin and comes into contact with moisture, the change in pH causes the dye to turn light pink. The dye itself is colorless, which is why the lipstick looks clear in the tube. The amount of Red 27 dye in a product, as well as the other dyes that are included, determine what the final shade will look like on your skin.
Yep, that's one hell of scientific explanation, which is clear enough for me to understand about how Kailijumei lipstick changes its color from clear-colored lipstick to sheer glossy pink.
Every shades of Kailijumei Secret Jelly Flower Enchanted Lipsticks go on sheer glossy pink. The name of the shades itself only differentiates the color of flowers inside the tube, not the lipstick color. Well I personally don't want to wear the lipstick very often, they are so pretty I just want to take lots of photos of them. lol!
Fragrance-wise, I found it too strong for me, it's kinda sweet scent but too overwhelming.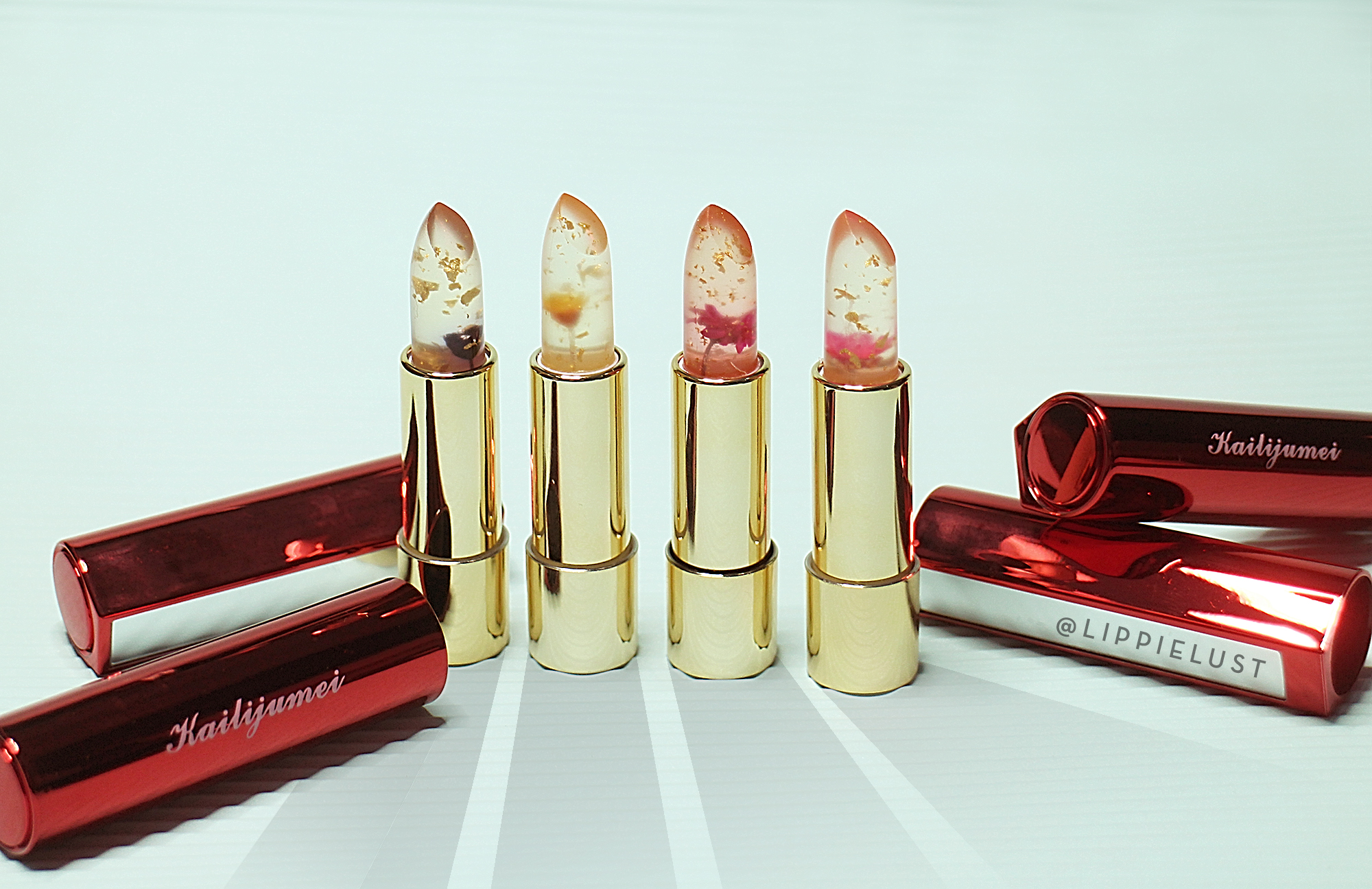 The Secret Jelly Flower Enchanted Lipstick currently has four shades / types: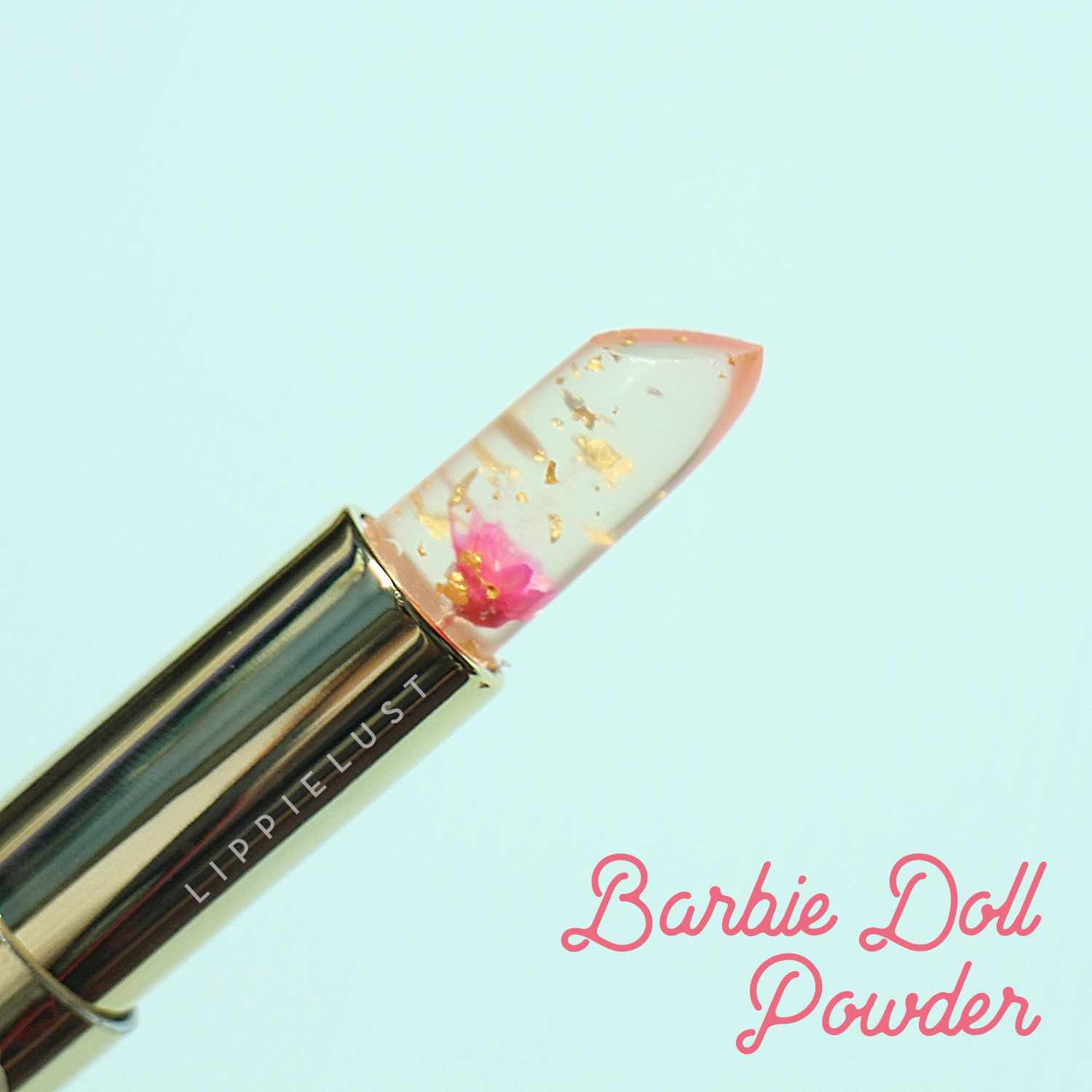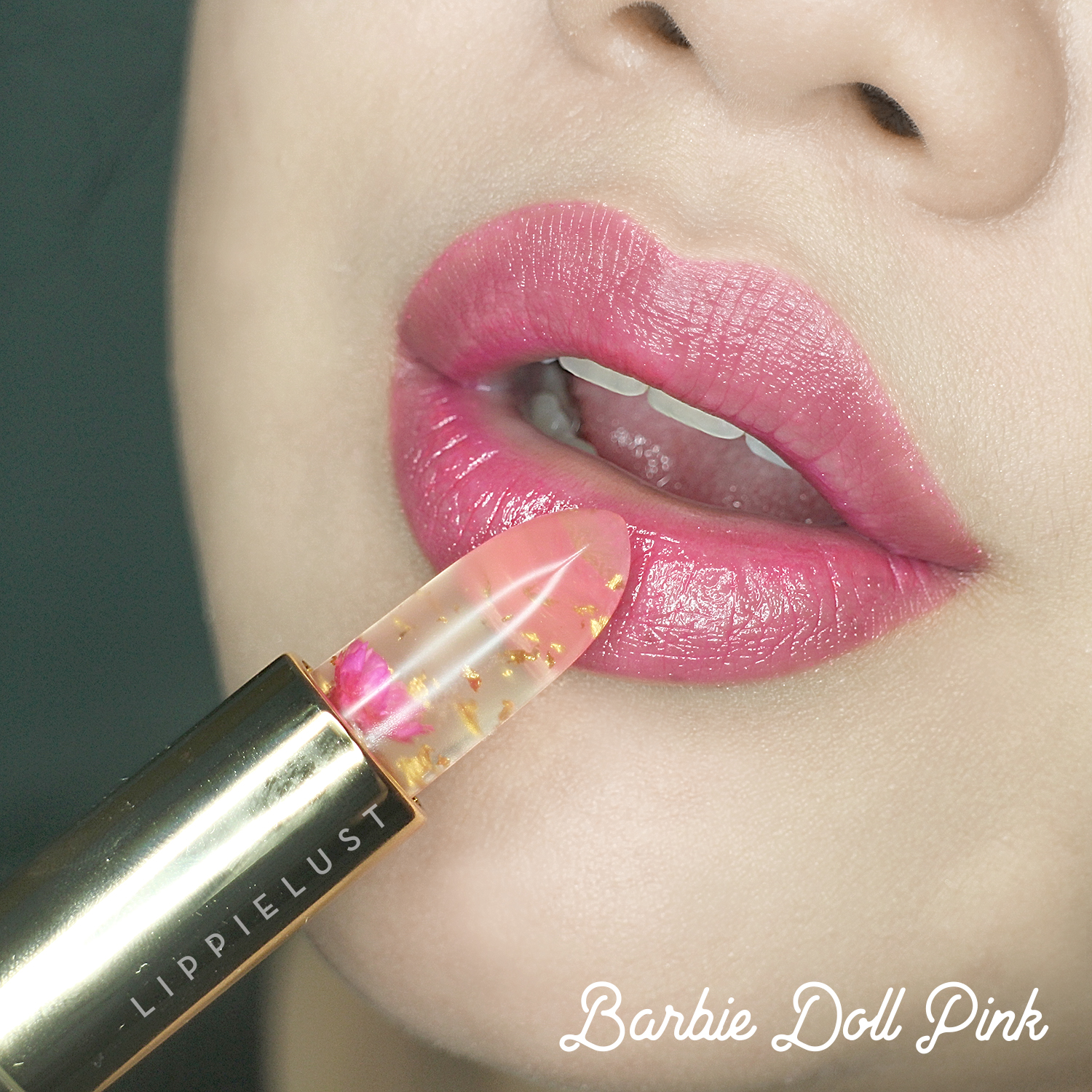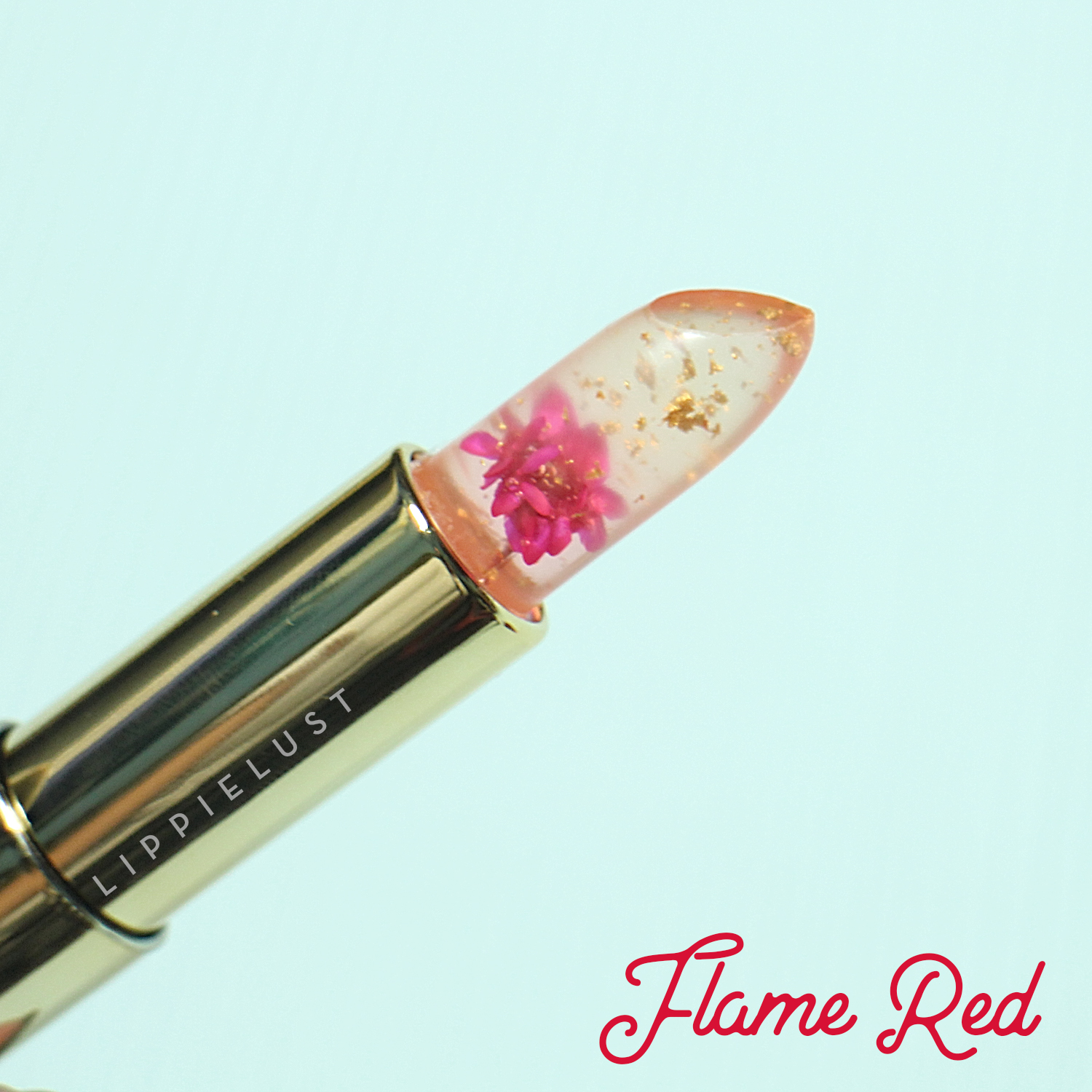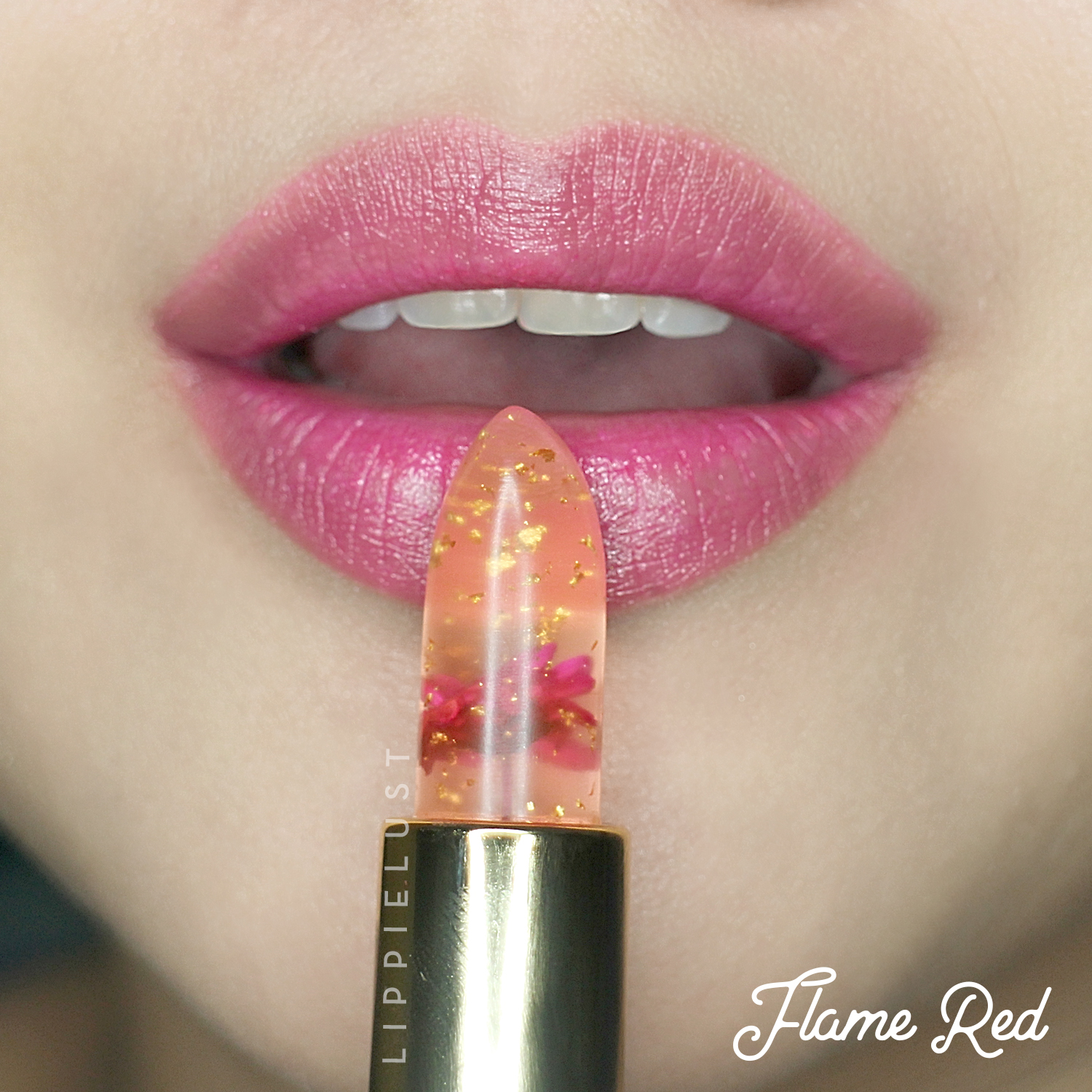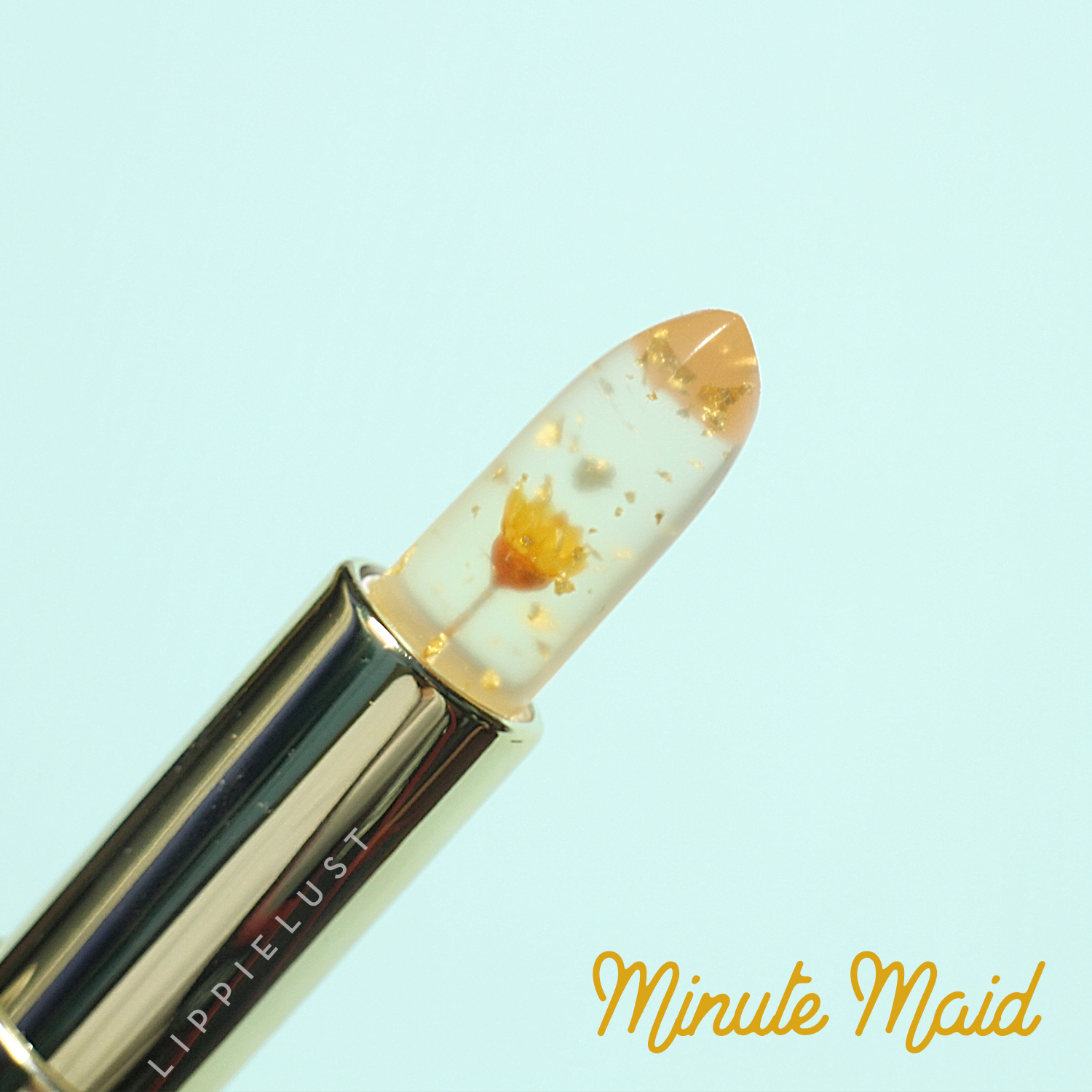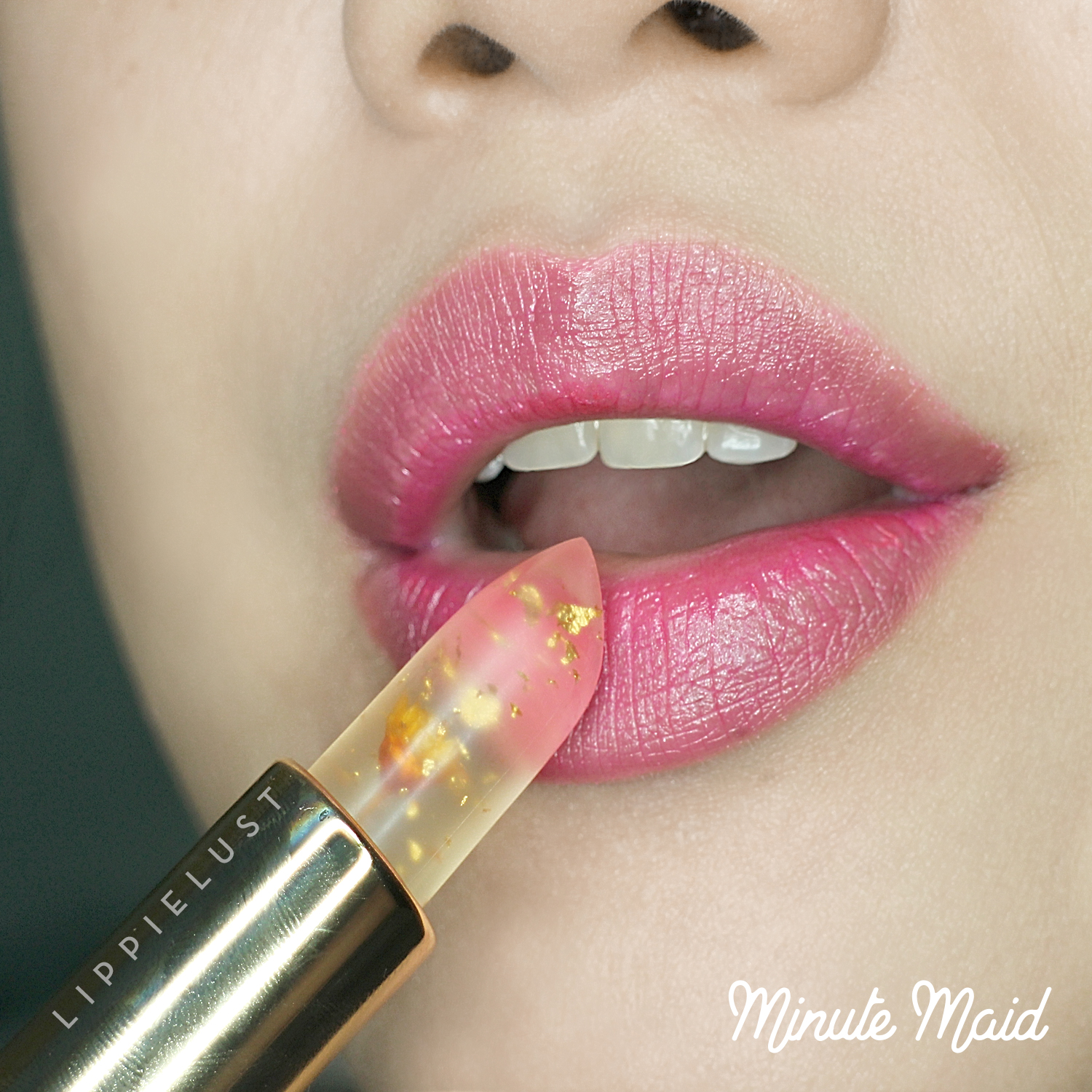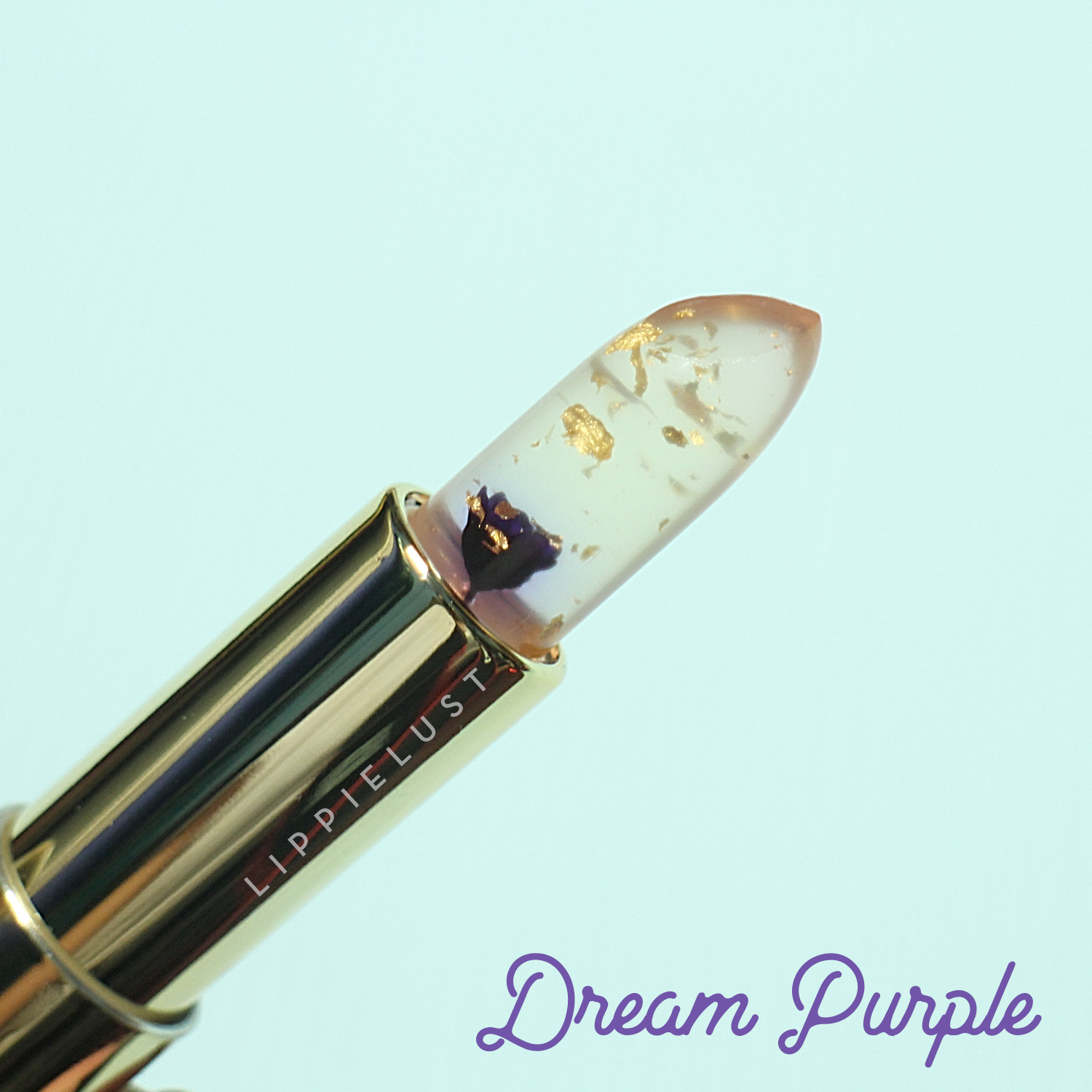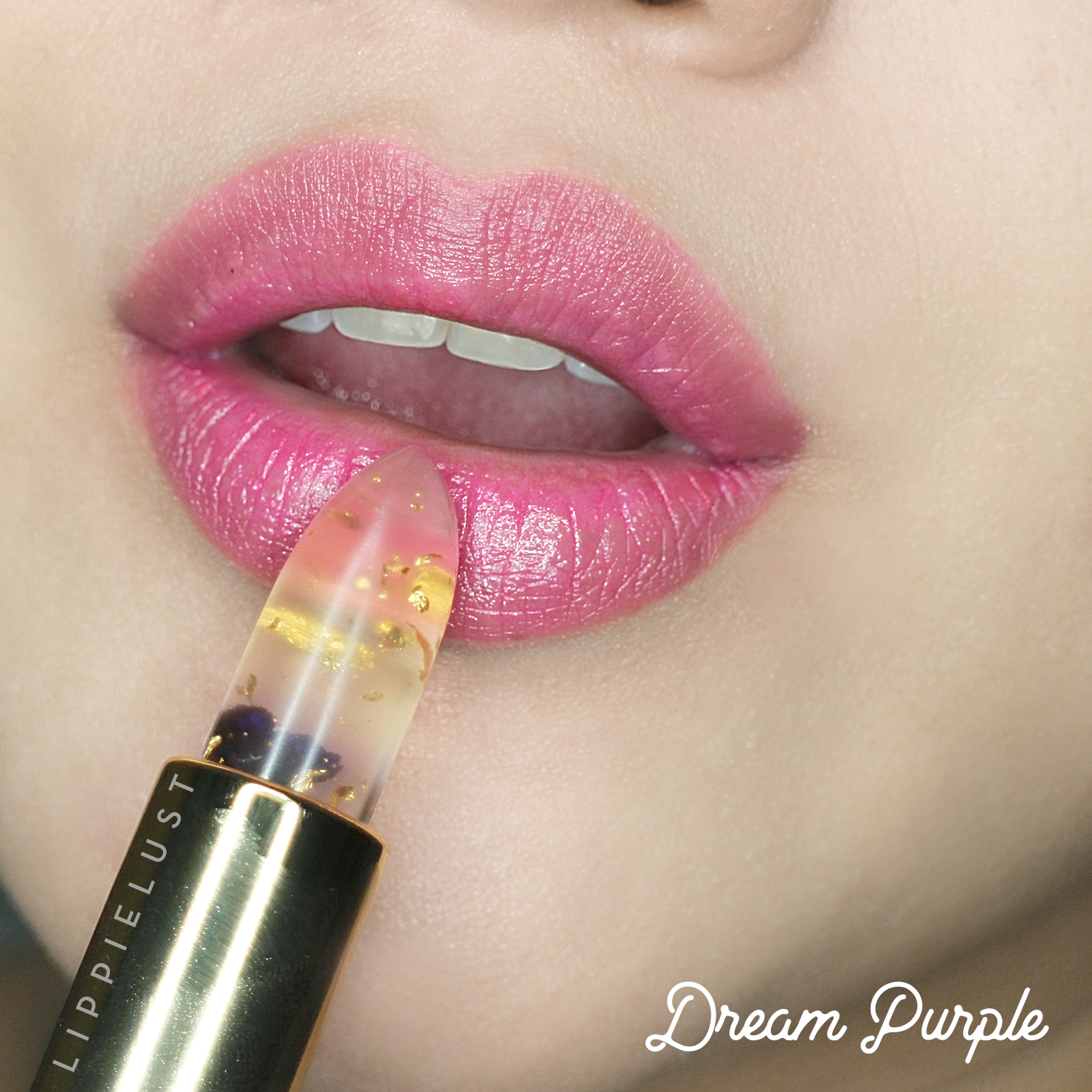 ✨ HOW MUCH IS THE LIPSTICK?

If you're asking me, since I always try to find the cheapest price on the market, it's surprising how Kailijumei sells the lipstick much more expensive (about 22 USD a pop for Secret Jelly Flower Enchanted Lipstick) on their website rather than their authorized sellers, including Indonesian online shops. At @elenvi_beauty (Instagram), the authentic Kailijumei is sold below 150,000 rupiah a pop. Well… after doing some research, I finally knew that Kailijumei is also open for business to business purchases. The owner of @elenvi_beauty confirmed that she must buy 1,000 pieces per transaction directly from the company to reach the price that low.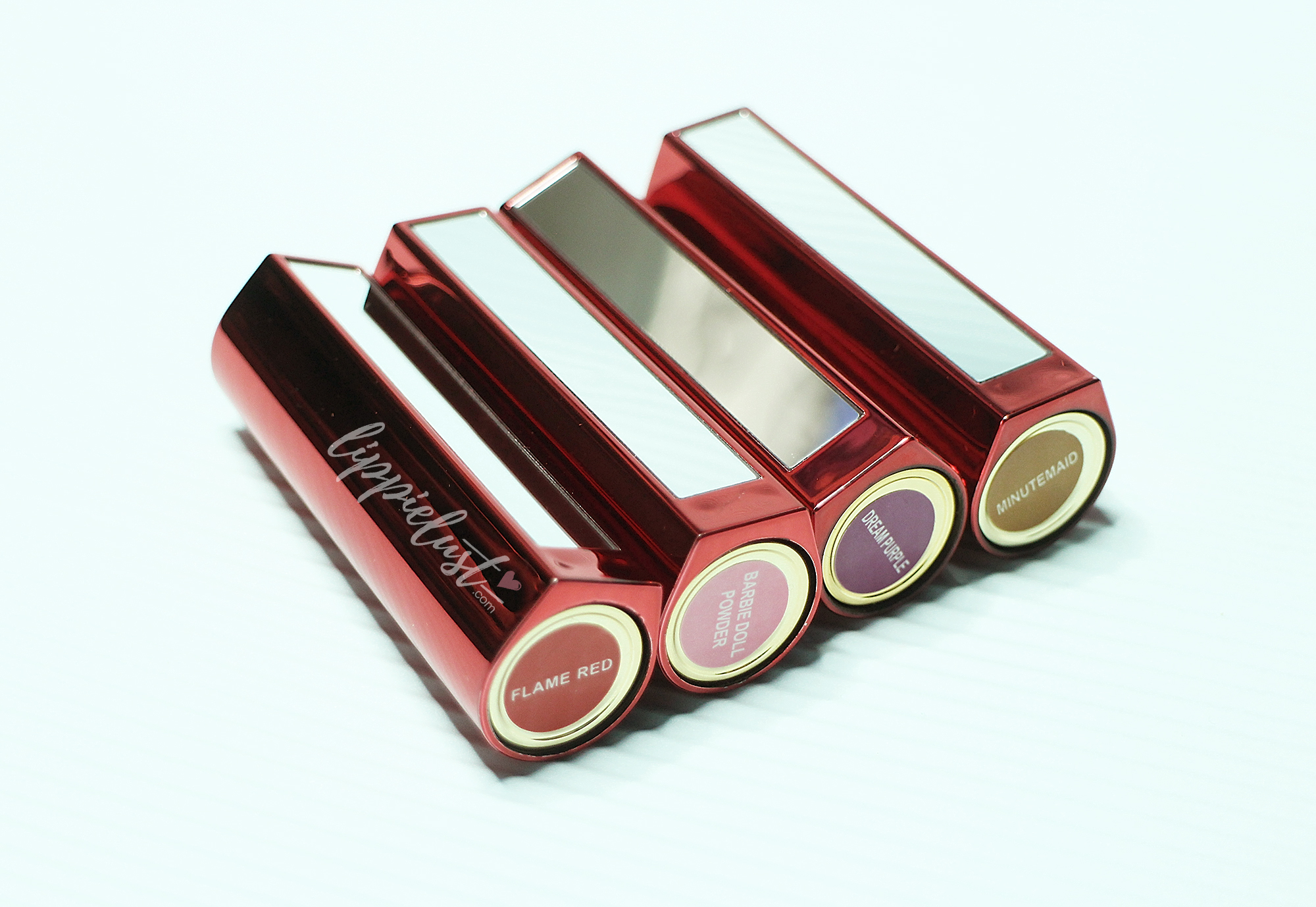 ✨ OKAY, IS THIS LIPSTICK REALLY MADE IN CHINA, NOT OTHERS?

Why? Why?
I mean, China isn't THAT bad, you know. One fact that isn't new, there are so many US brands who do production process in China. Including some mega-companies you wouldn't expect it to be produced in that country. But in fact, they do. And that's totally okay.
China itself has cheap labor and resources and they literally can create OR recreate anything. Anything.
And to answer the question: YES, Kailijumei is a brand from China and the product is made in China.
✨ WHERE TO SHOP

INDONESIA: @elenvi_beauty. They sell 100% original Kailijumei for 150,000 IDR each.
✨ SWATCHES
[masterslider id="23″]