Hi guys!
From the very first time Colourpop Cosmetics launched its products (almost two years ago, I think) I always bought their lipstick sets / collaboration items. This time, although I am not a fan of Hello Kitty, the design of this collaboration project really got me. Thankfully, Astrid from @houseofmakeup sent the entire collection and I could never be happier! The only thing I bought from HouseofMakeup was the Hello Pretty Set because I need to get the Bento Box super shock shadow and the Ultra Matte Ribbon!
As you know, Colourpop always strives to explore colors and formulation for their products, and they surely did the same for the Hello Kitty collab!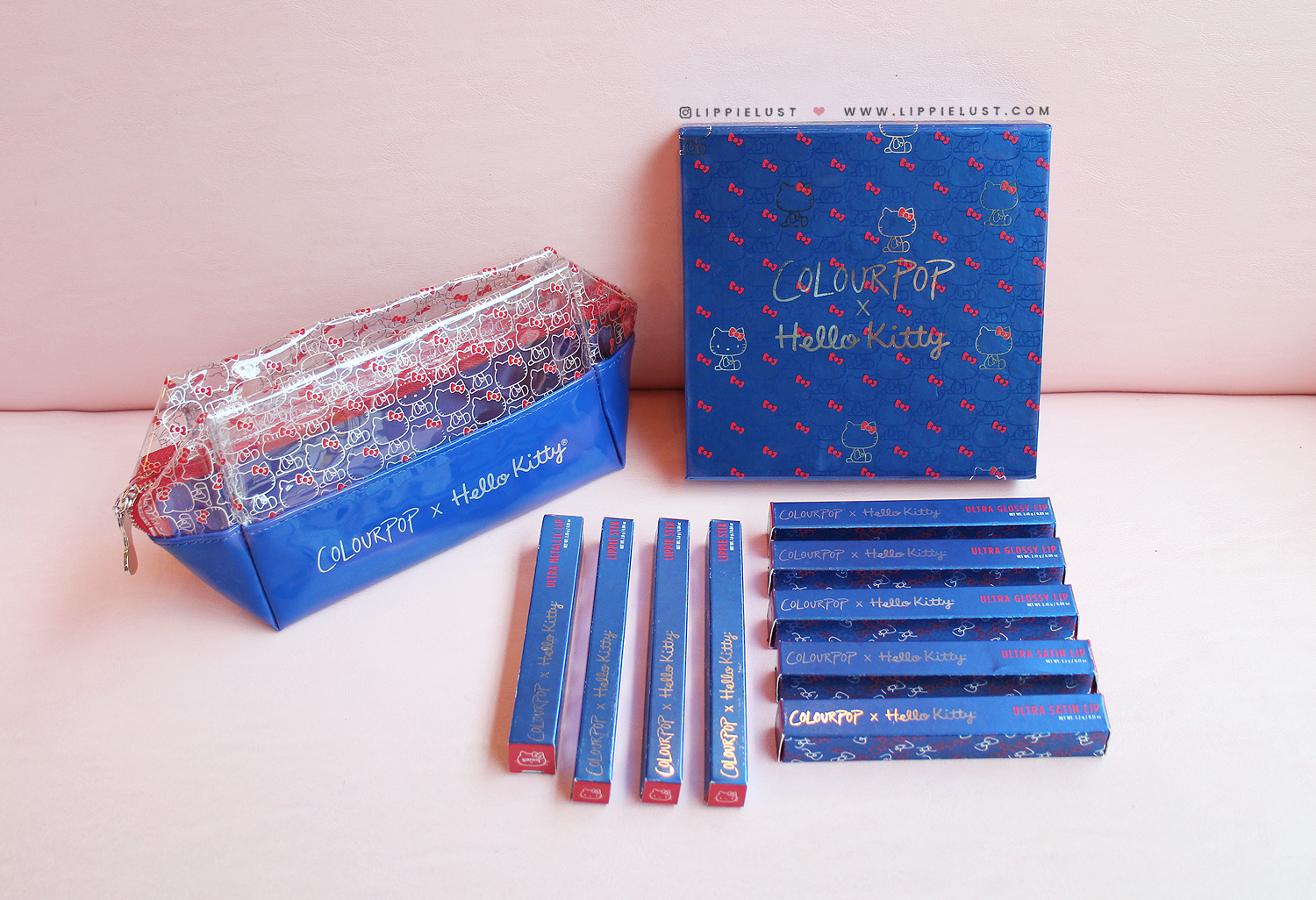 As you can see here I skipped one set (Mama's Apple Pie) – but later had a second thought of getting this too – and Super Shock Cheeks: School is Fun and Coin Purse.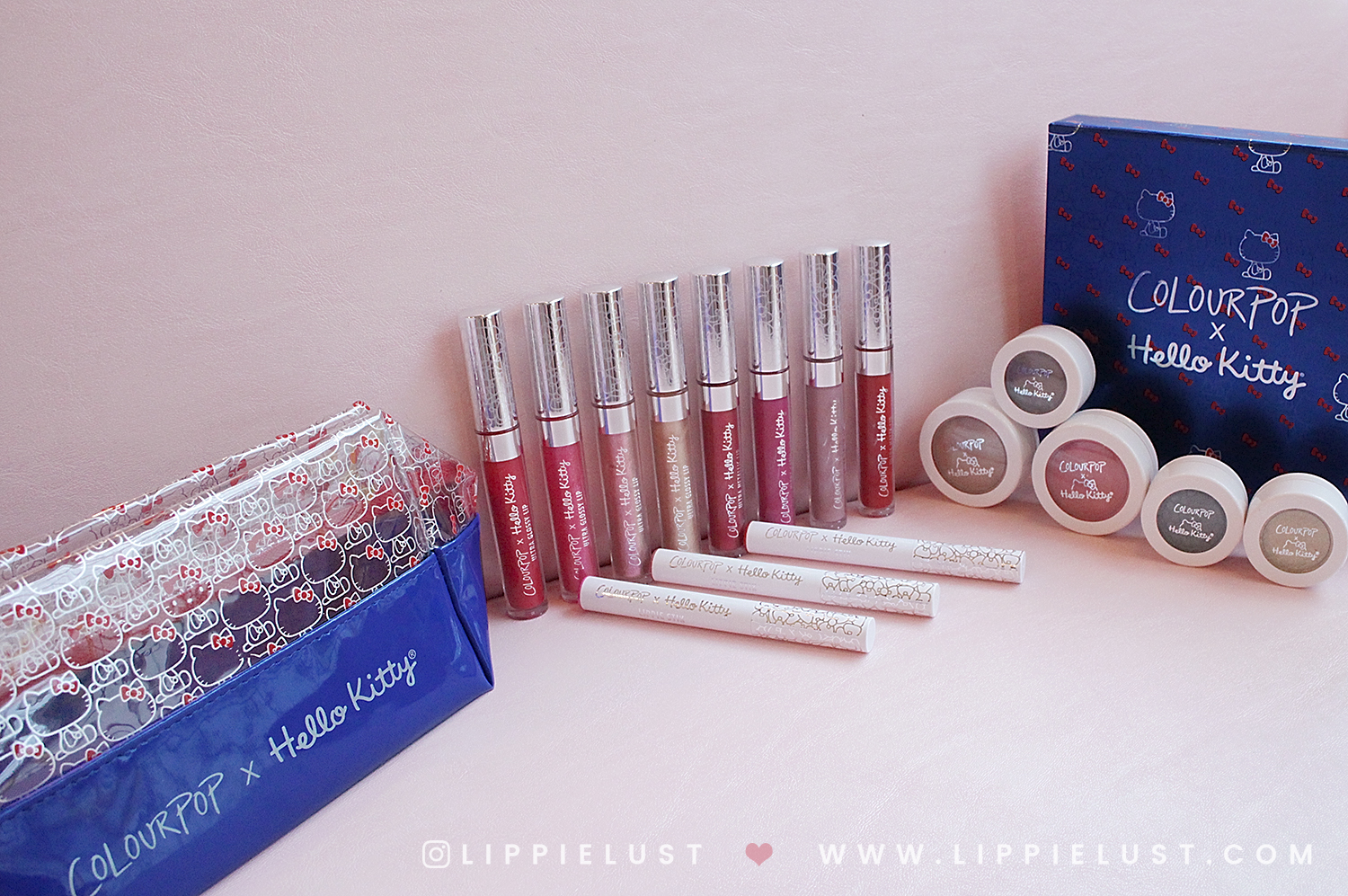 Everything is here! ❤
List of Products I got:
① Hello Kitty Makeup Bag ($12 – 229,000 IDR)
② SUPERCUTE Ultra Glossy Lips ($6 – 115,000 IDR) – sheer finish bright warm pink doused with pink glitter
③ ARIGATO Ultra Glossy Lips ($6 – 115,000 IDR) – sheer finish bright hot pink topped with a ton of hot pink glitter
④ TRINKETS Ultra Glossy Lips ($6 – 115,000 IDR) – sheer finish crisp blue red with soft sparkle
⑤ LOCK DIARY Ultra Satin Lips ($6 – 115,000 IDR) – deep fuchsia
⑥ TINY CHUM Ultra Satin Lips ($6 – 115,000 IDR) – soft mauve
⑦ SURPRISE Ultra Metallic Lips ($6 – 115,000 IDR) – metallic finish dynamic cool-toned ruby red topped with copper and hot pink glitter
⑧ KONNICHIWA Creme Lippie Stix ($5 – 94,000 IDR) – bright dusty rose
⑨ DATE MATE Matte X Lippie Stix ($5 – 94,000 IDR) – vibrant cool-toned fuchsia
⑩ LET'S PLAY Pearlized Lippie Stix ($5 – 94,000 IDR) –  Brilliant cranberry lightly dusted with hot pink pearls
HELLO PRETTY SET ($42 – 830,000 IDR):
⑪ RIBBON Ultra Matte Lips  – matte finish rich blue red
⑫ KT Ultra Glossy Lip – sheer finish light gold sprinkled with pink and gold glitter
⑬ JUICY APPLE Super Shock Shadow – glitter finish soft gold topped with gold glitter
⑭ STICKER SHEET Super Shock Shadow – satin finish cool-toned taupe
⑮ BENTO BOX Super Shock Shadow – pearlized finish true gunmetal
⑯ FUN WITH FRIENDS Super Shock Cheek – pearlized finish vivacious mid-tone warm pink
⑰ YUMMY COOKIES Super Shock Cheek – pearlized light peach with a flip of silver
You can shop directly from Colourpop Cosmetics website / buy Ready Stock for Indonesian readers at @houseofmakeup (instagram) page.
More Photos? Affirmative.
HELLO PRETTY SET: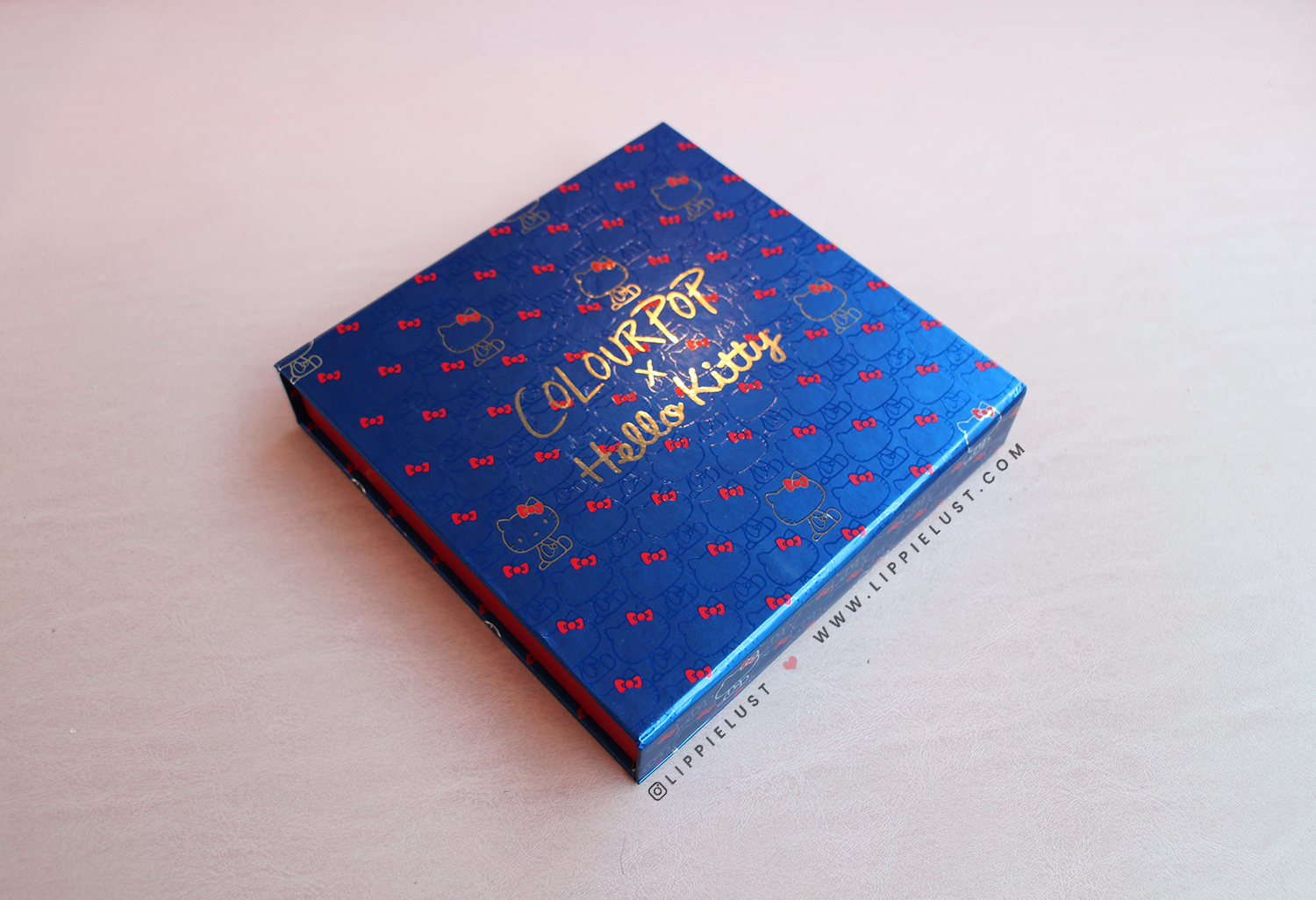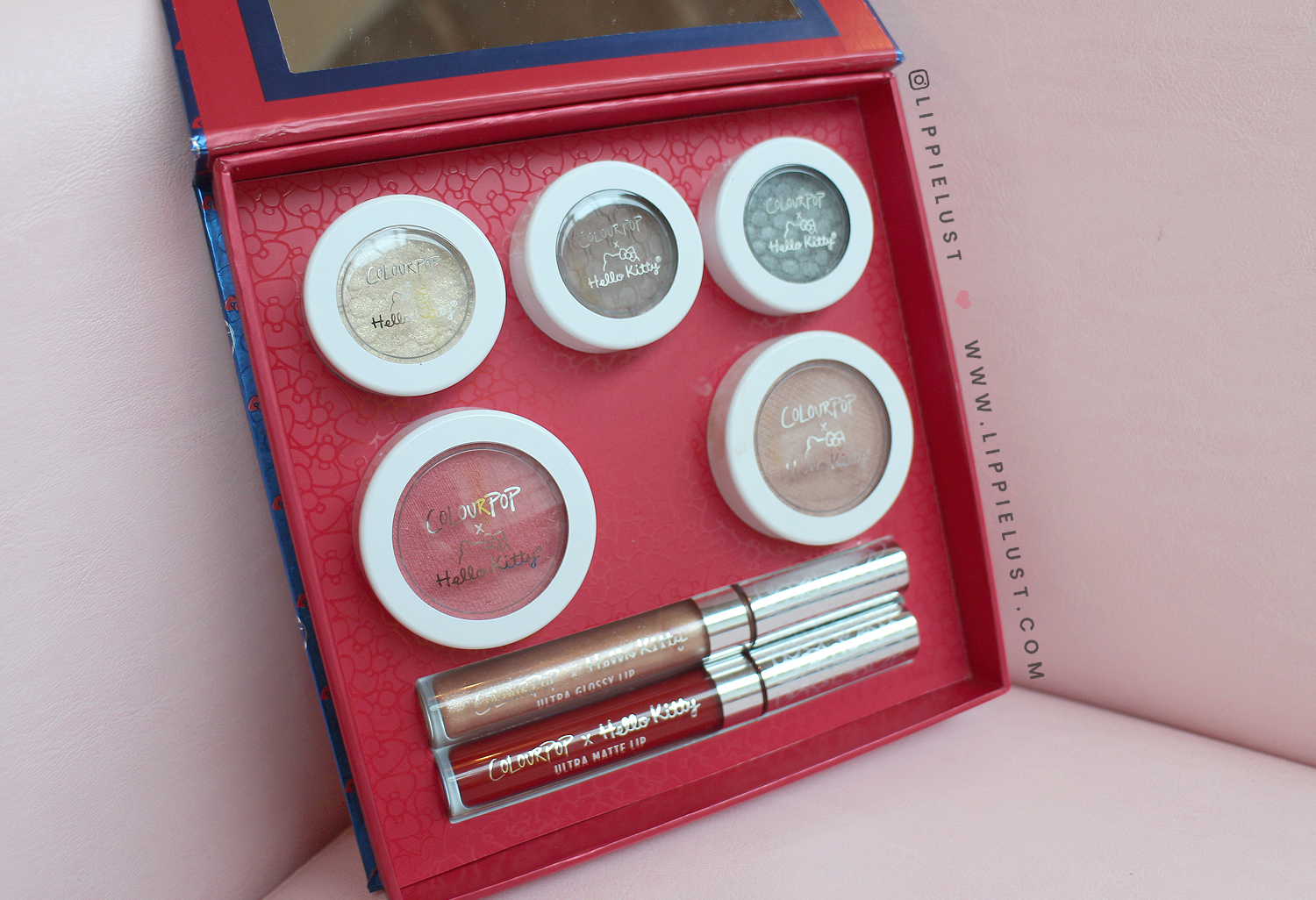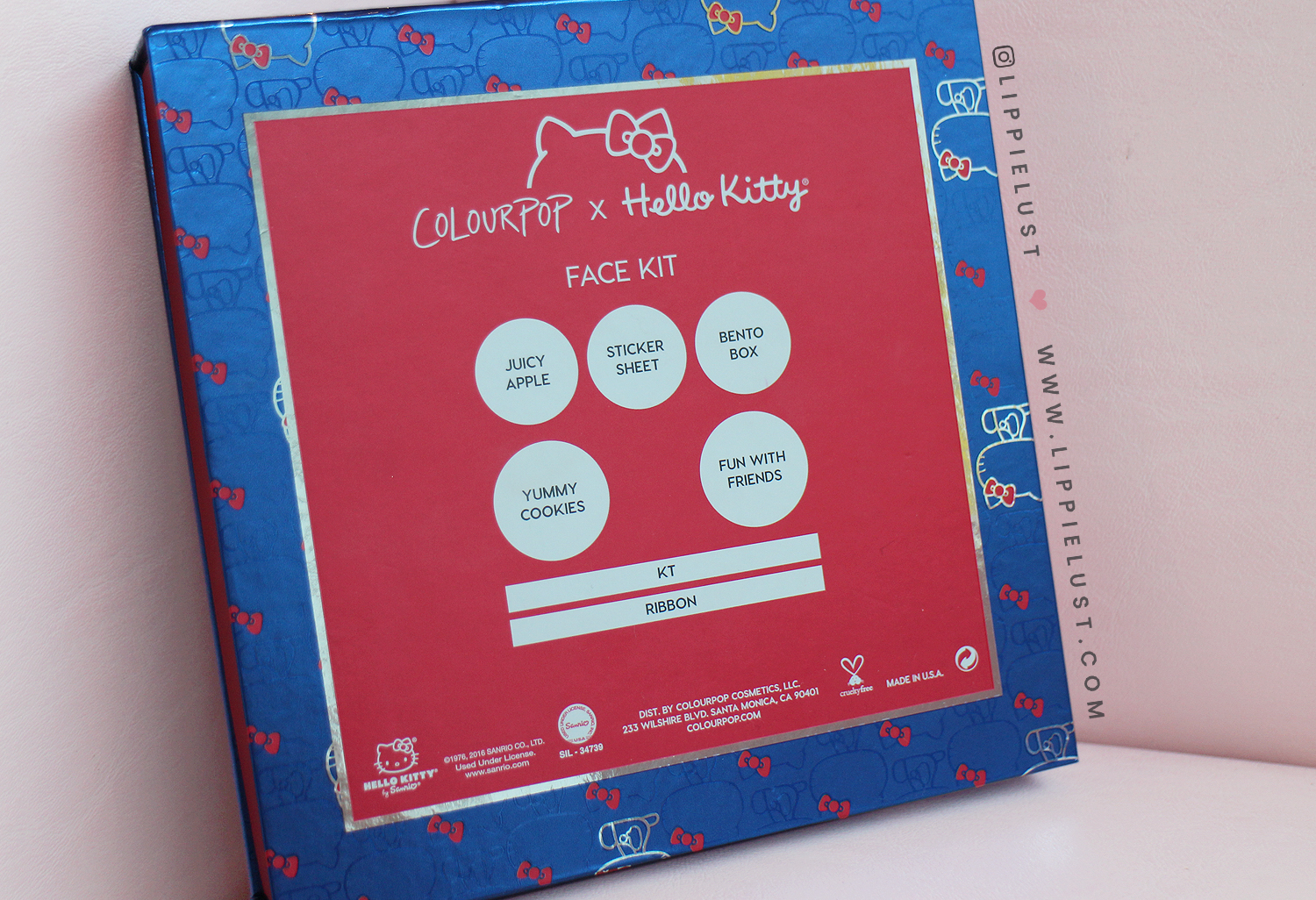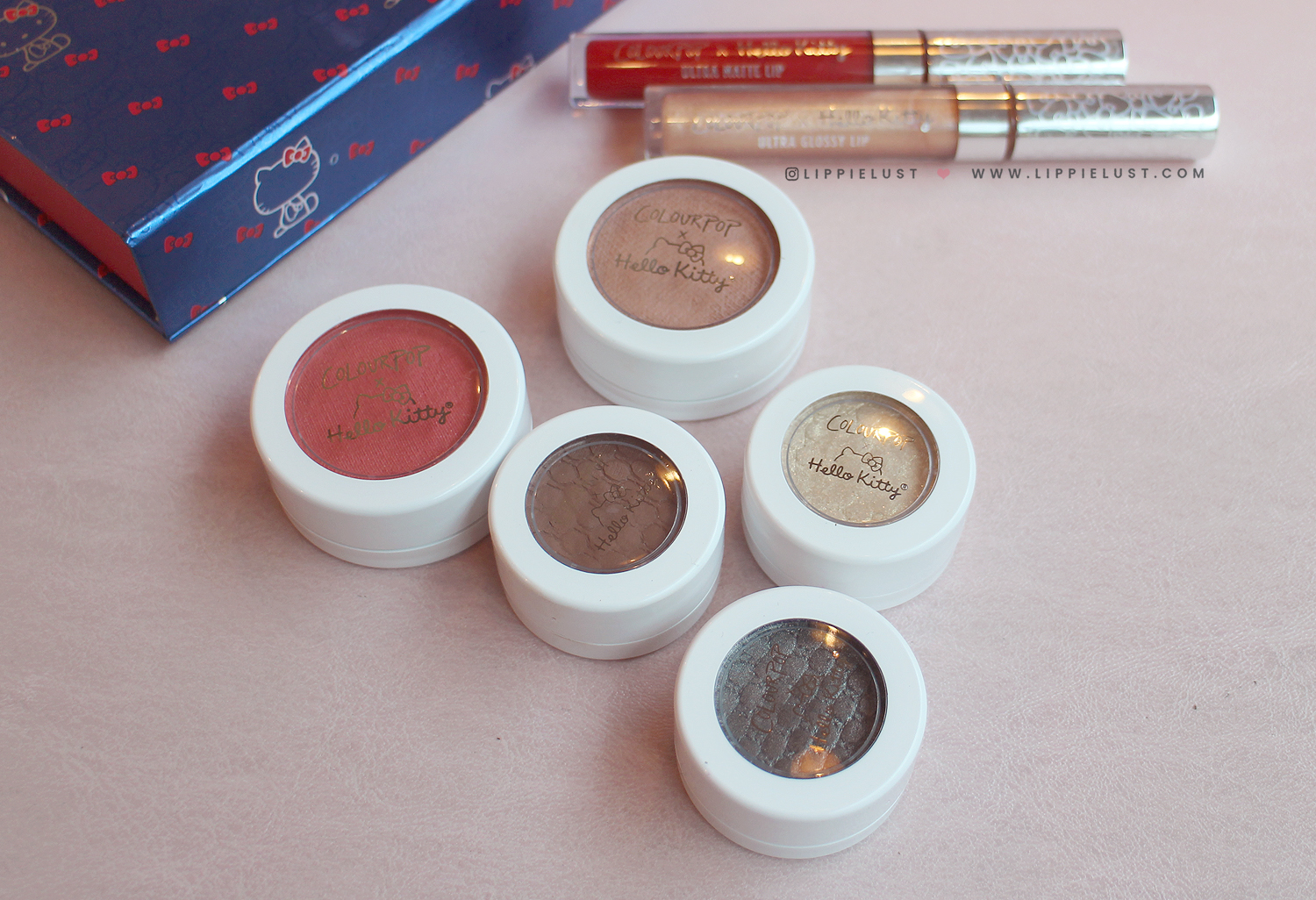 SUPER SHOCK SHADOWS & CHEEKS: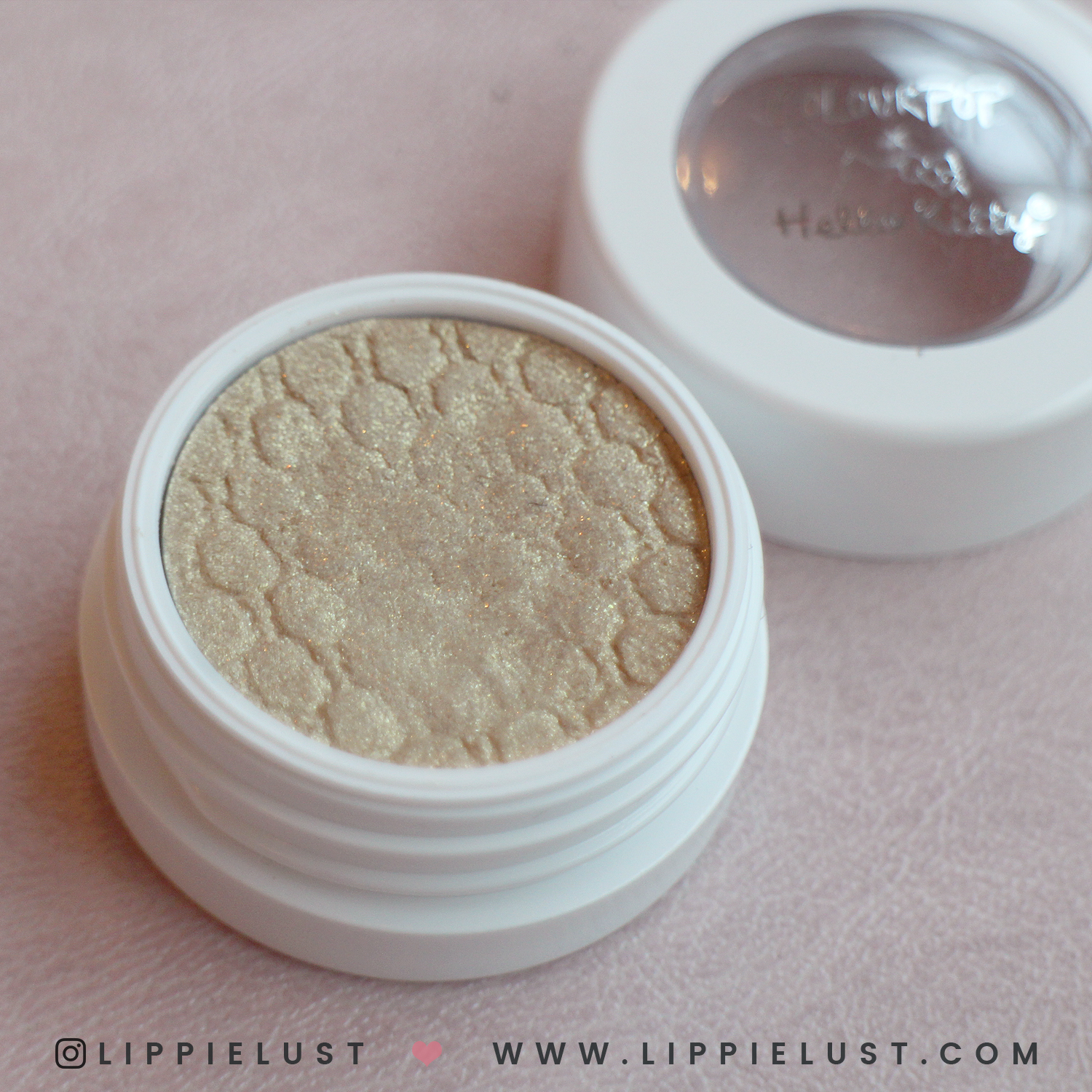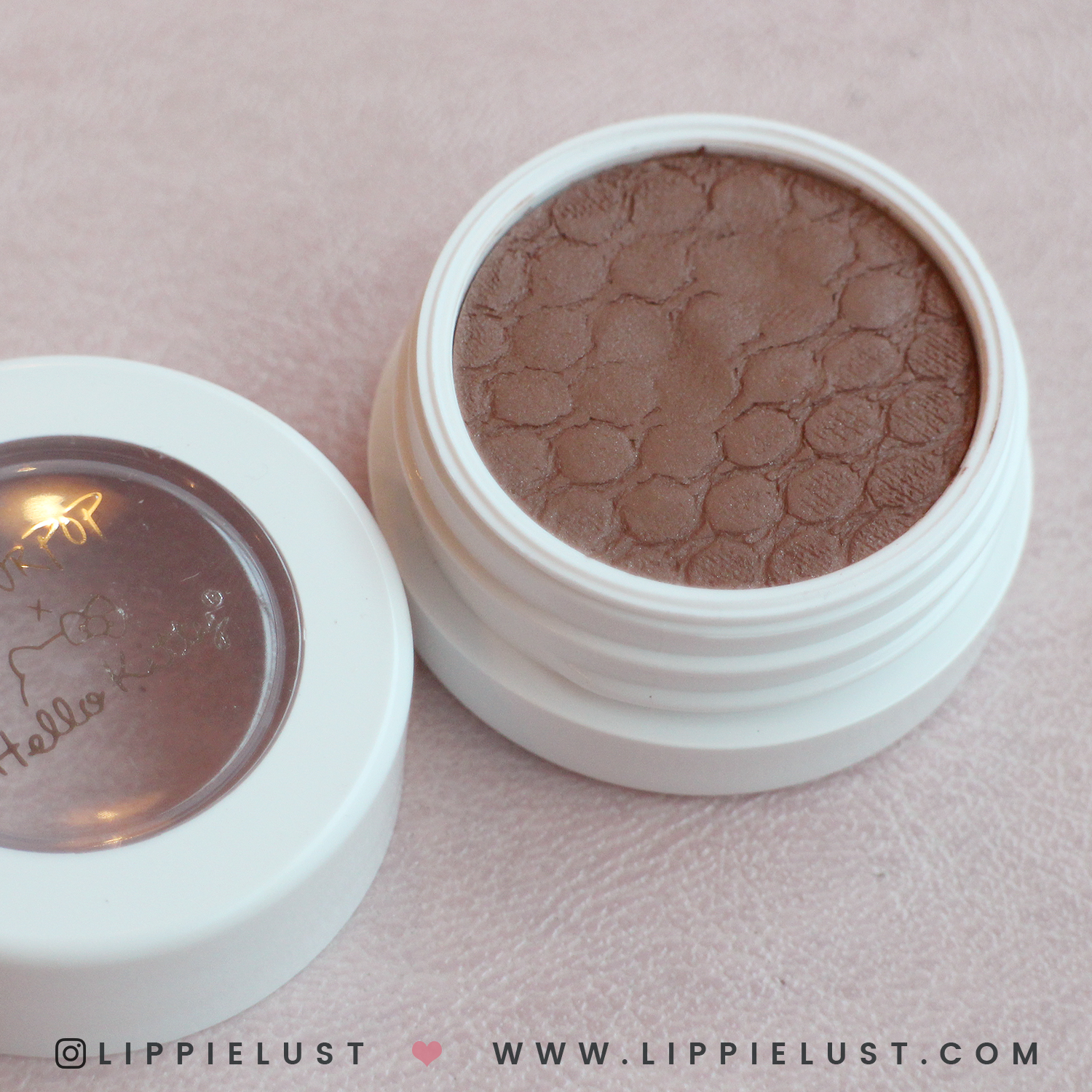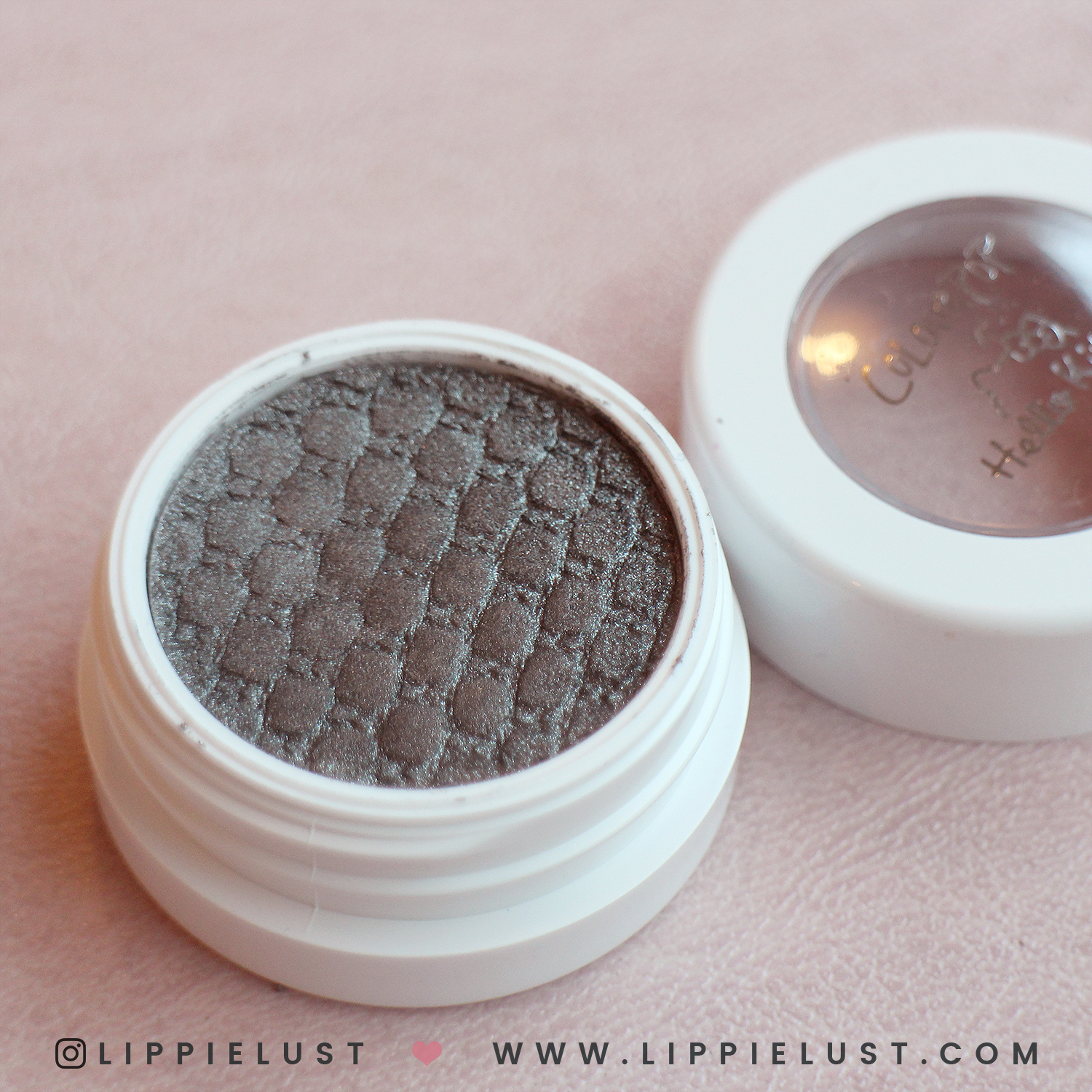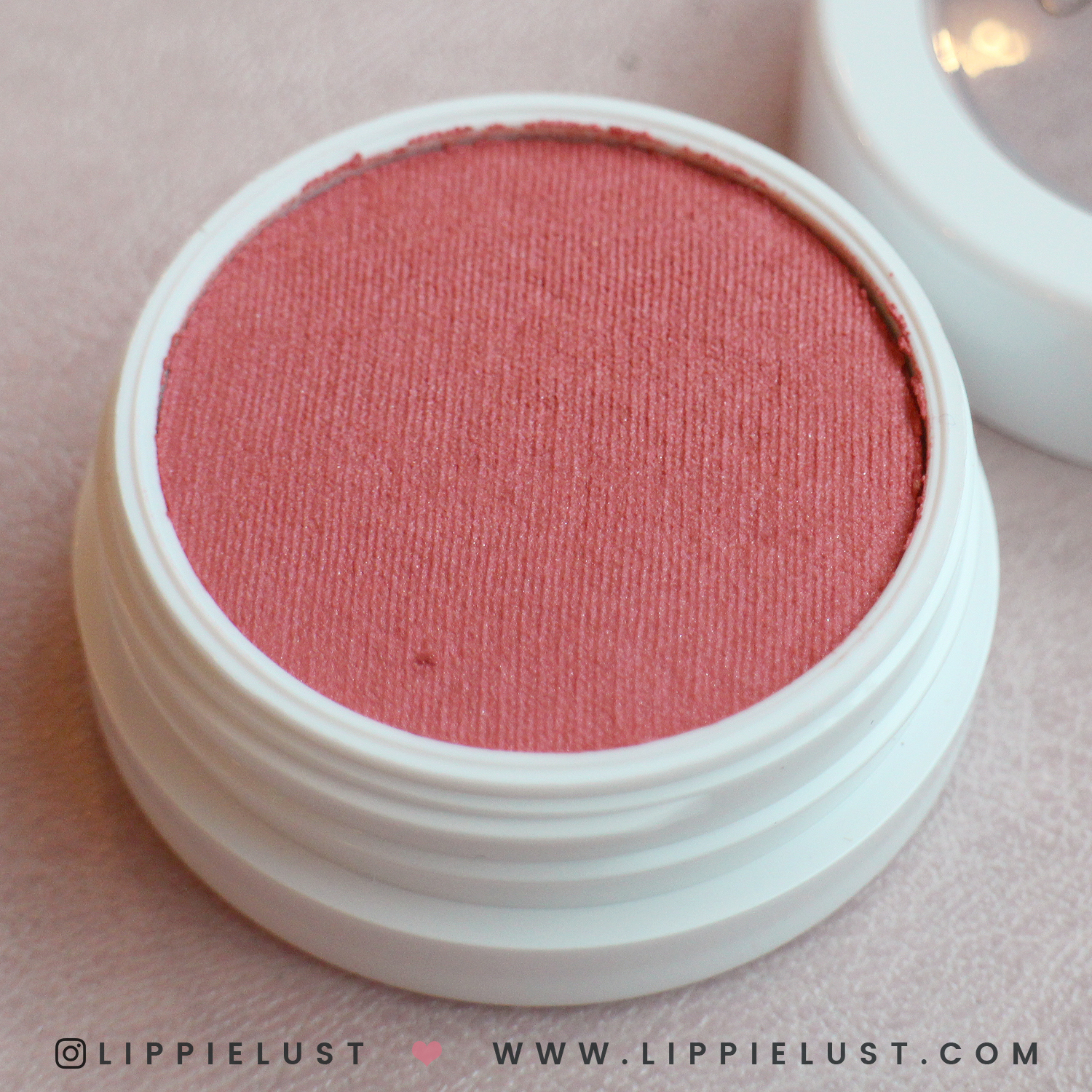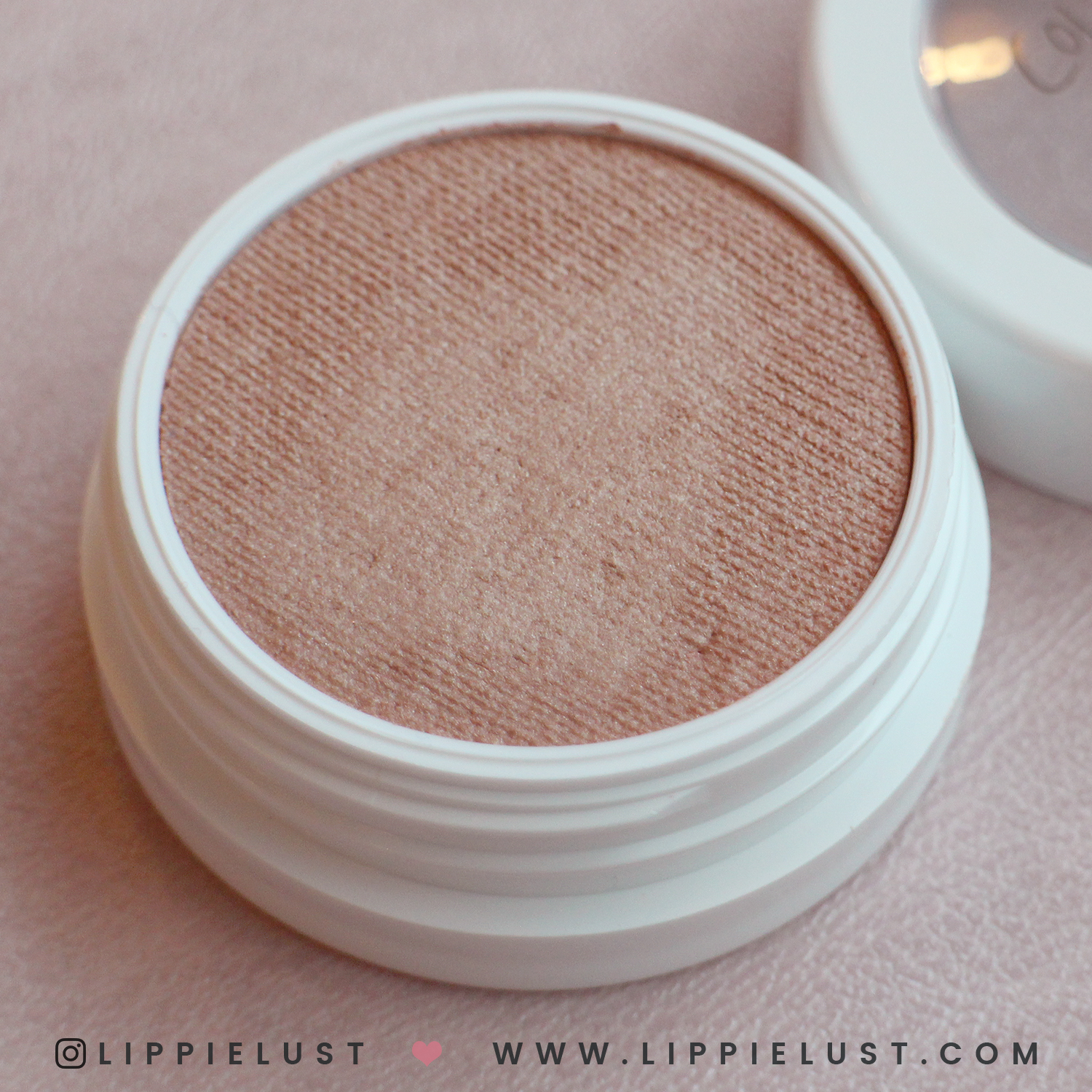 ULTRA GLOSSY – MATTE – SATIN – METALLIC LIPS & LIPPIE STIX: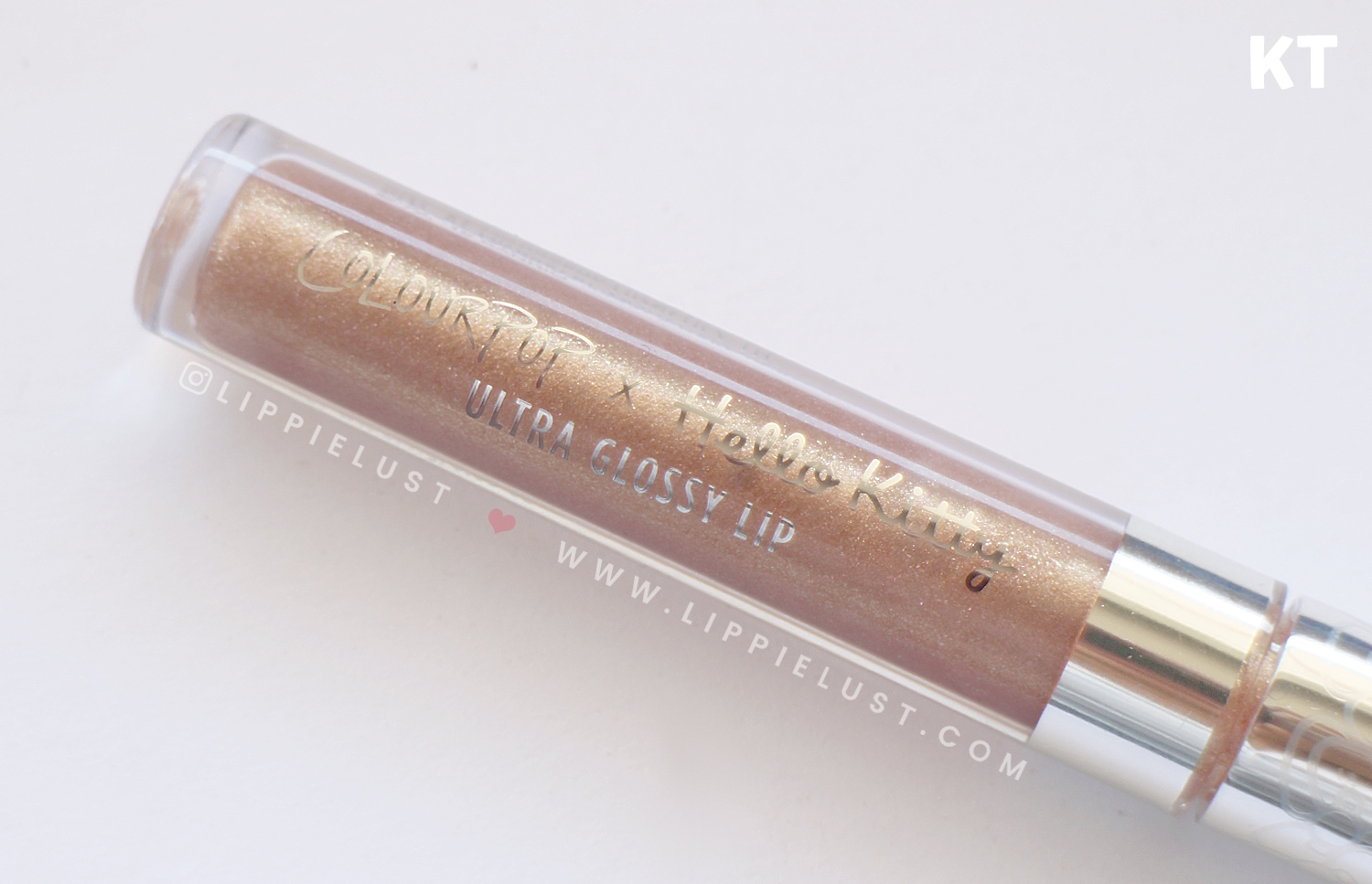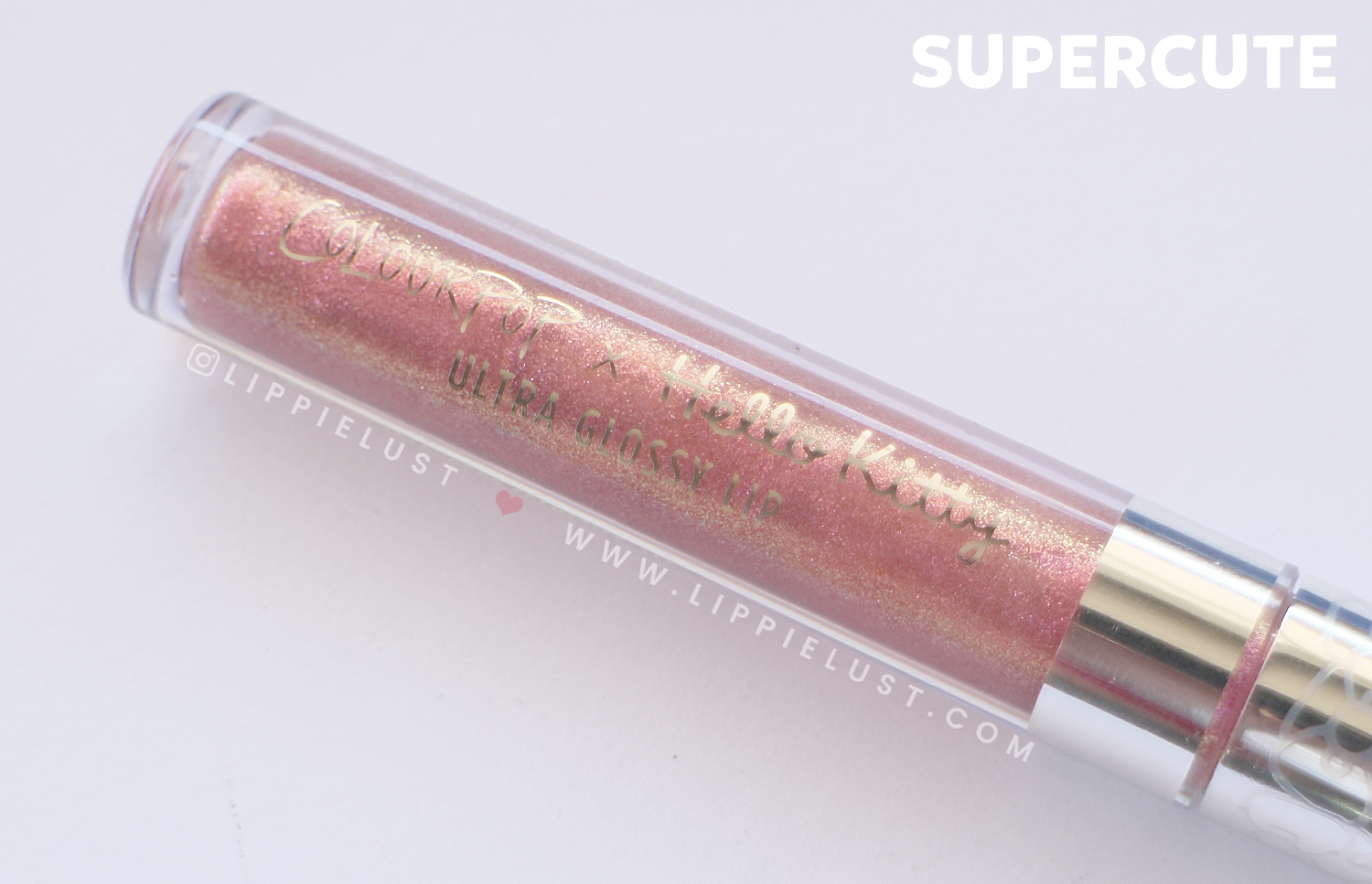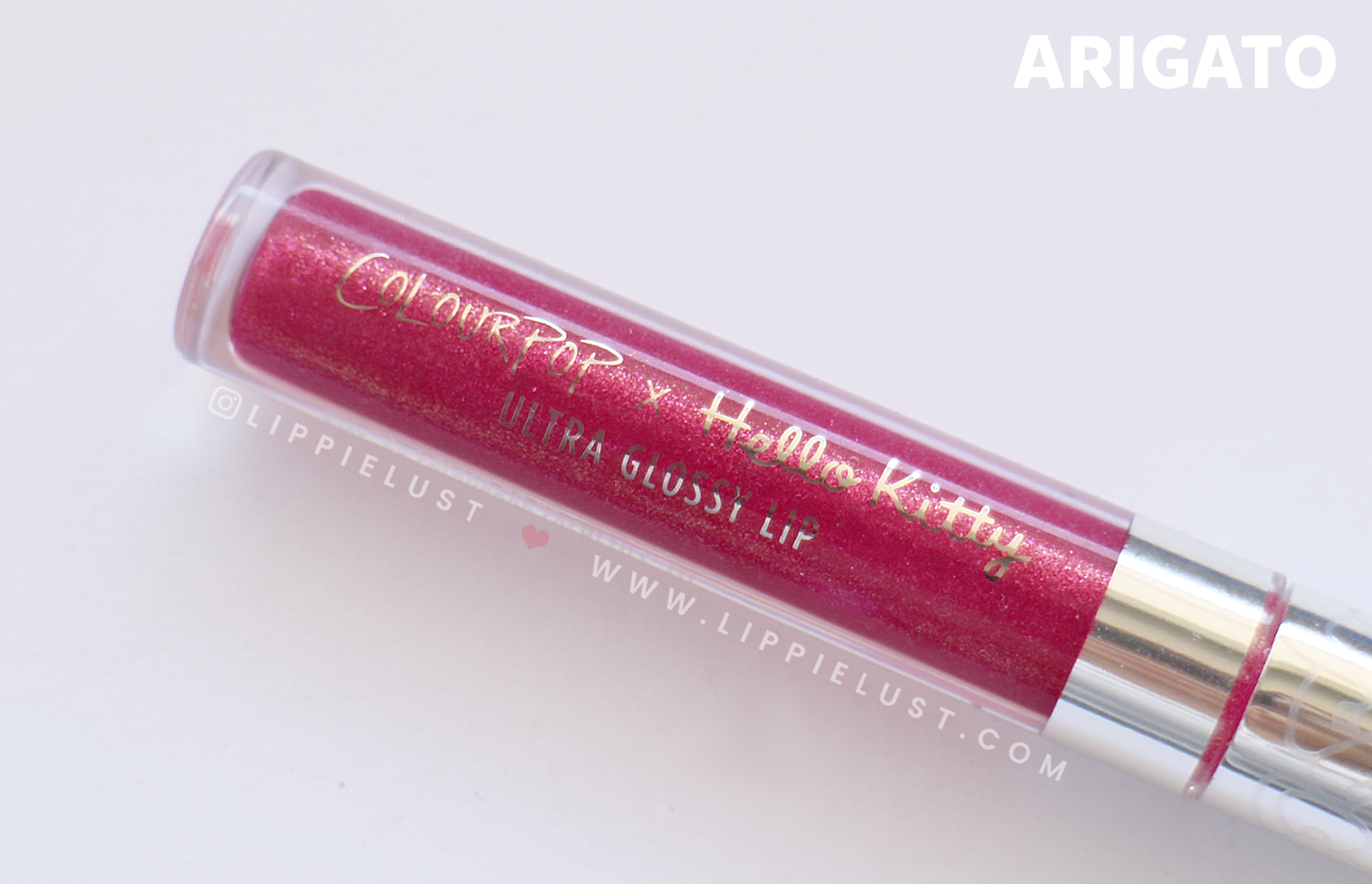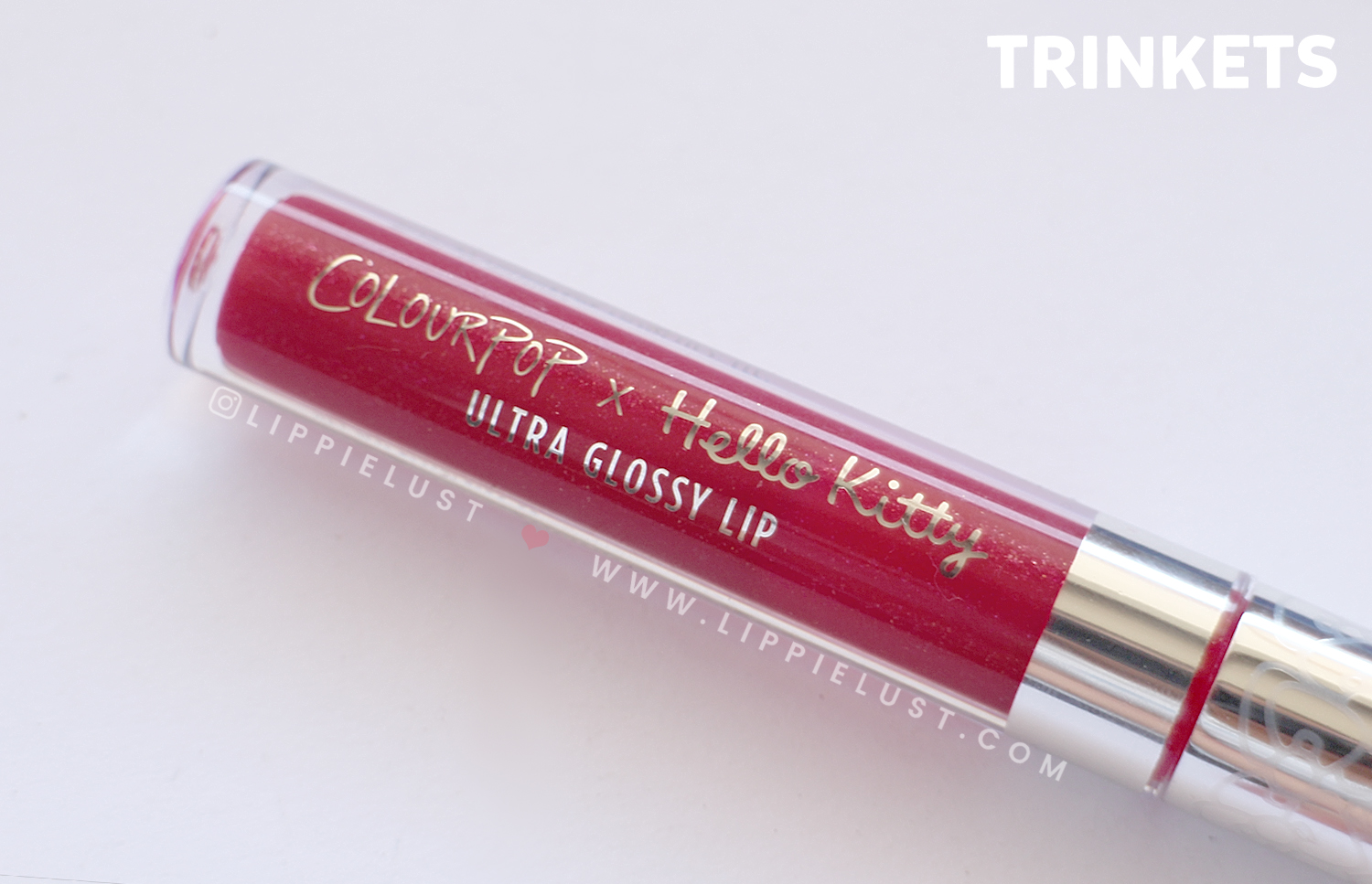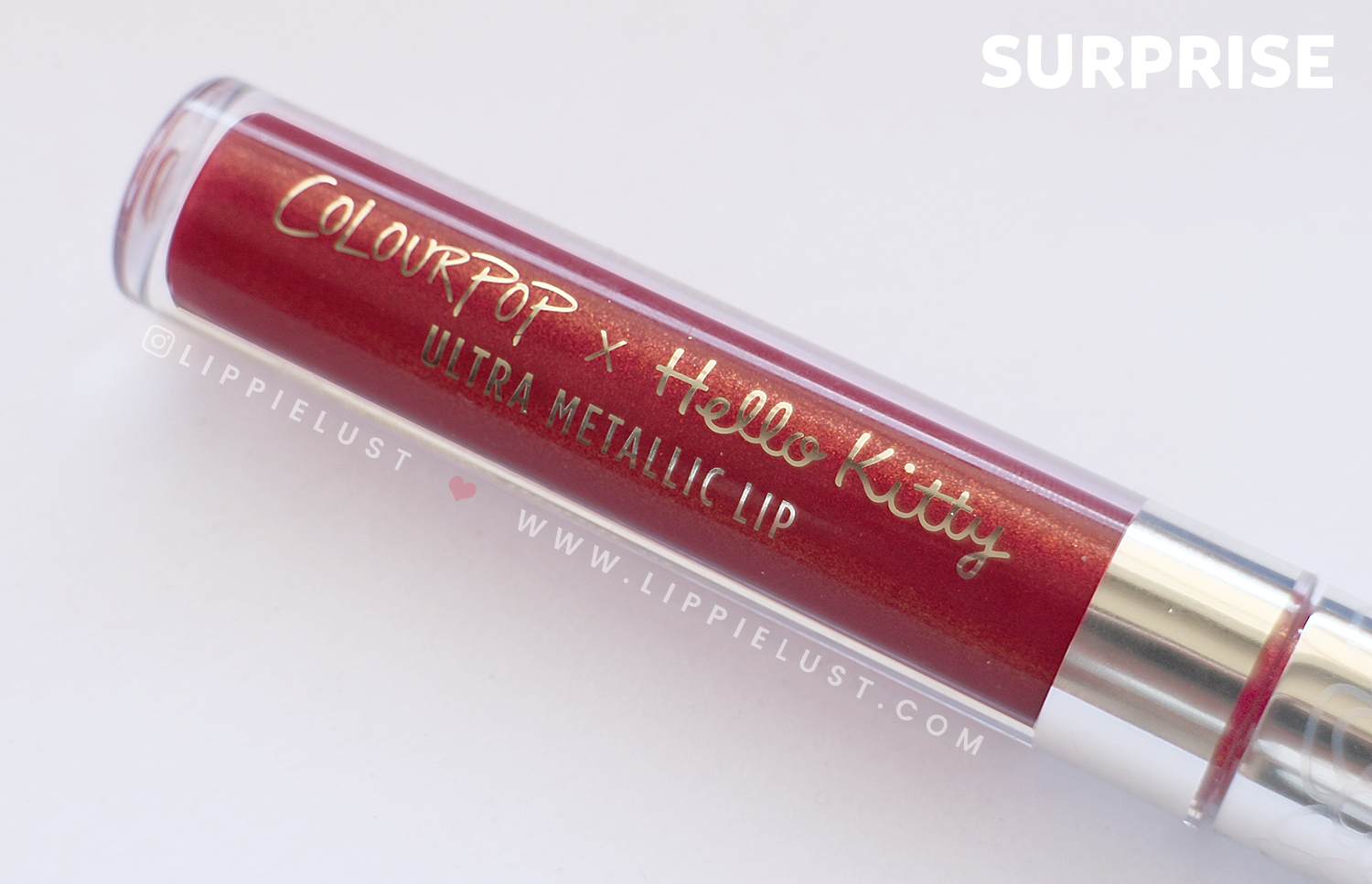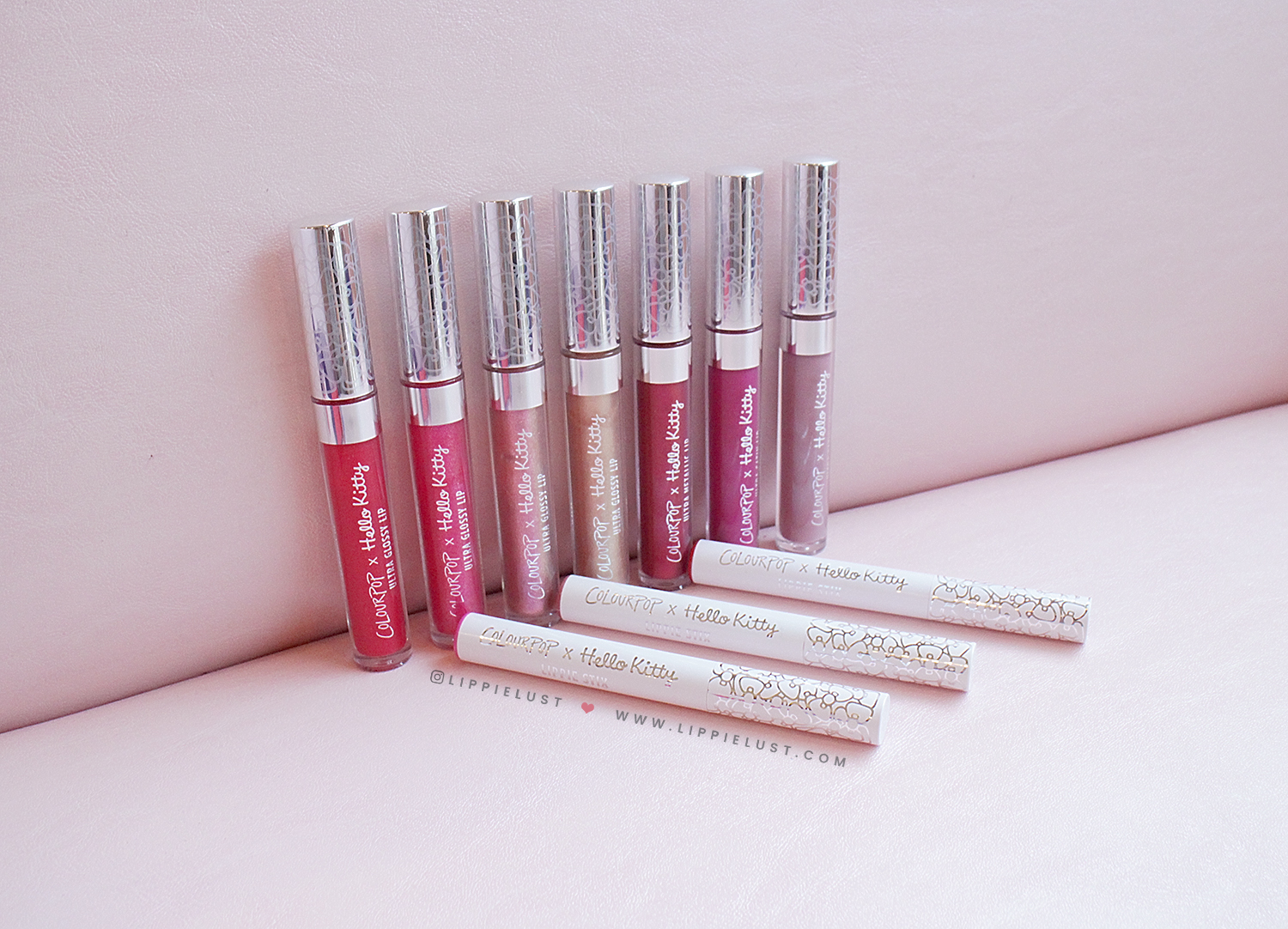 ARM SWATCHES: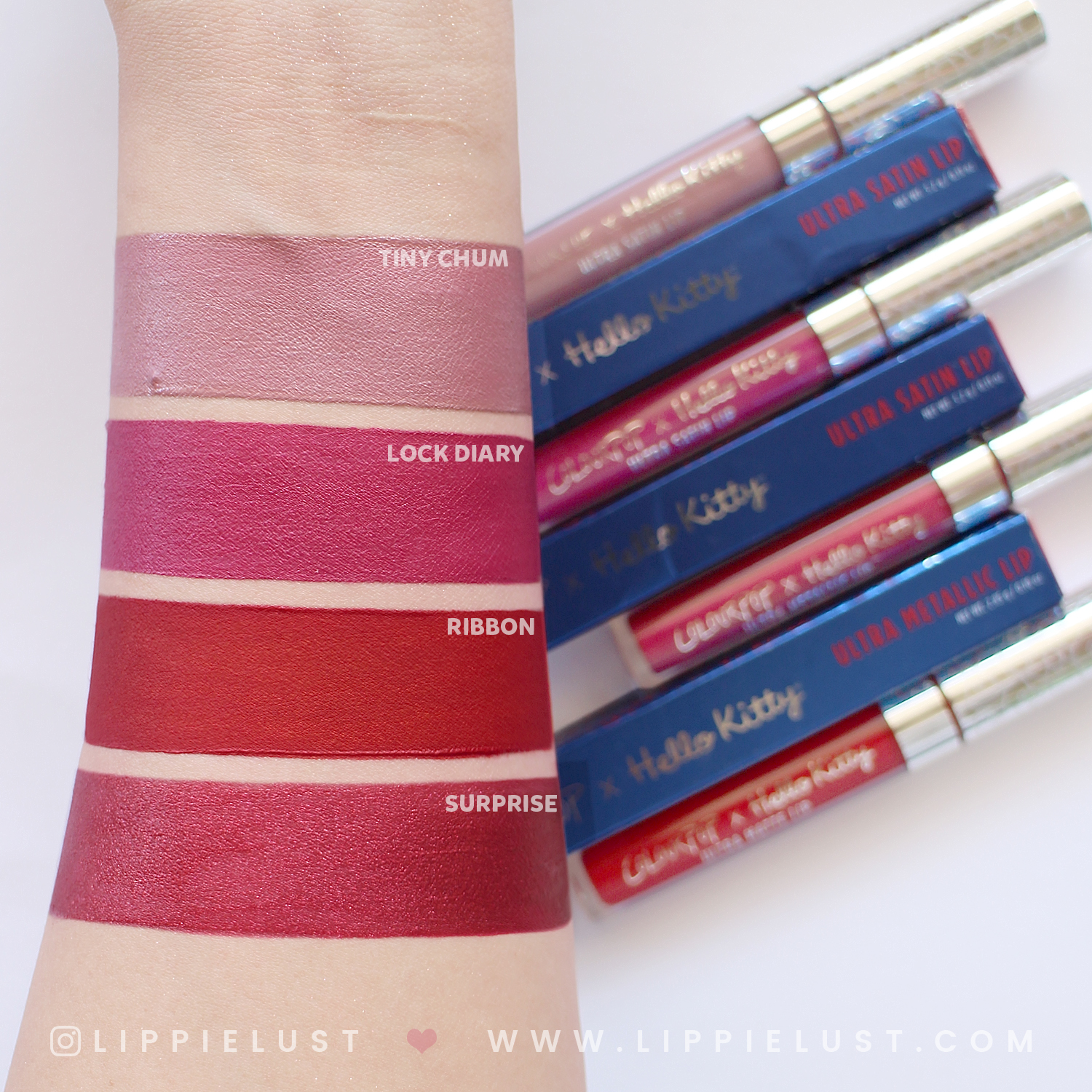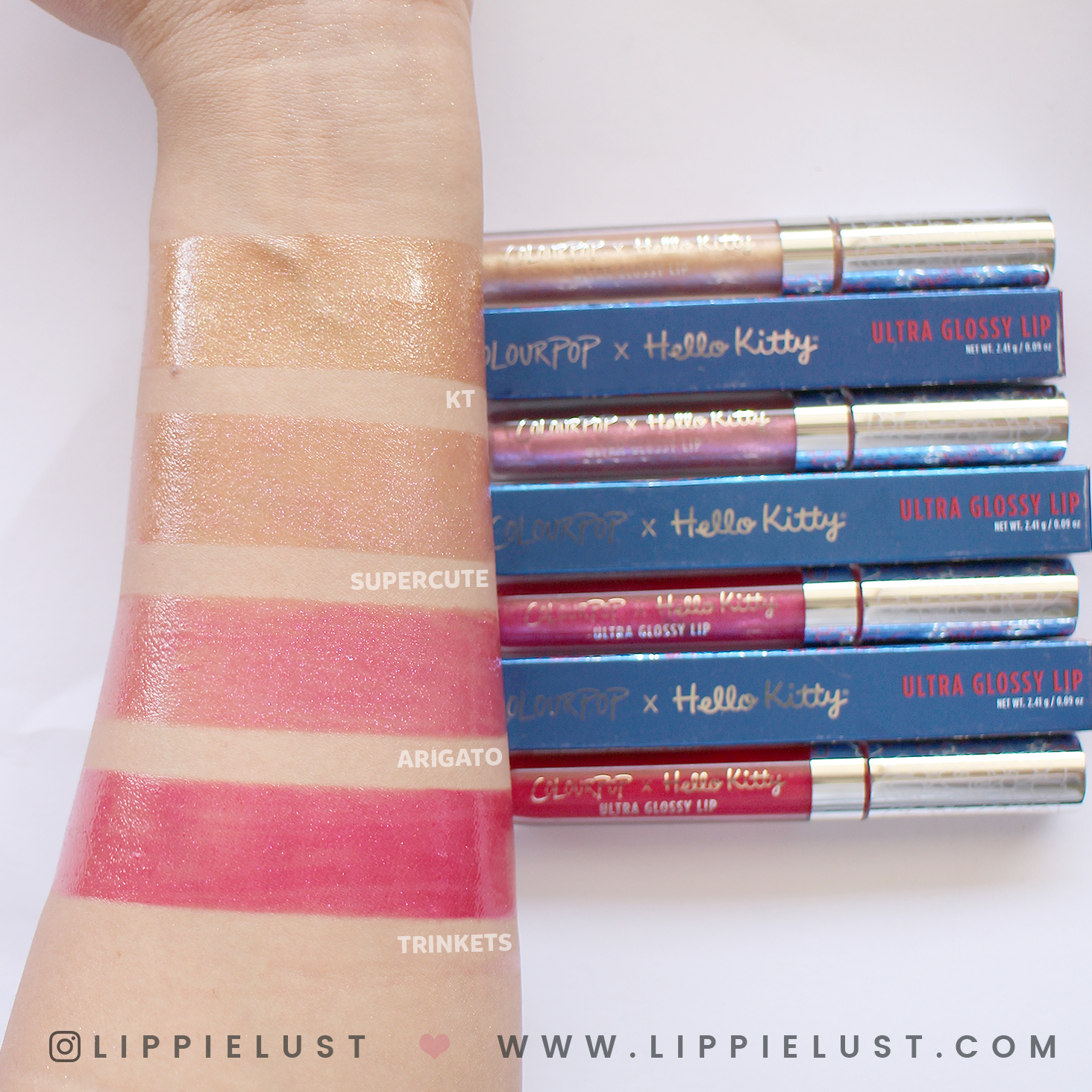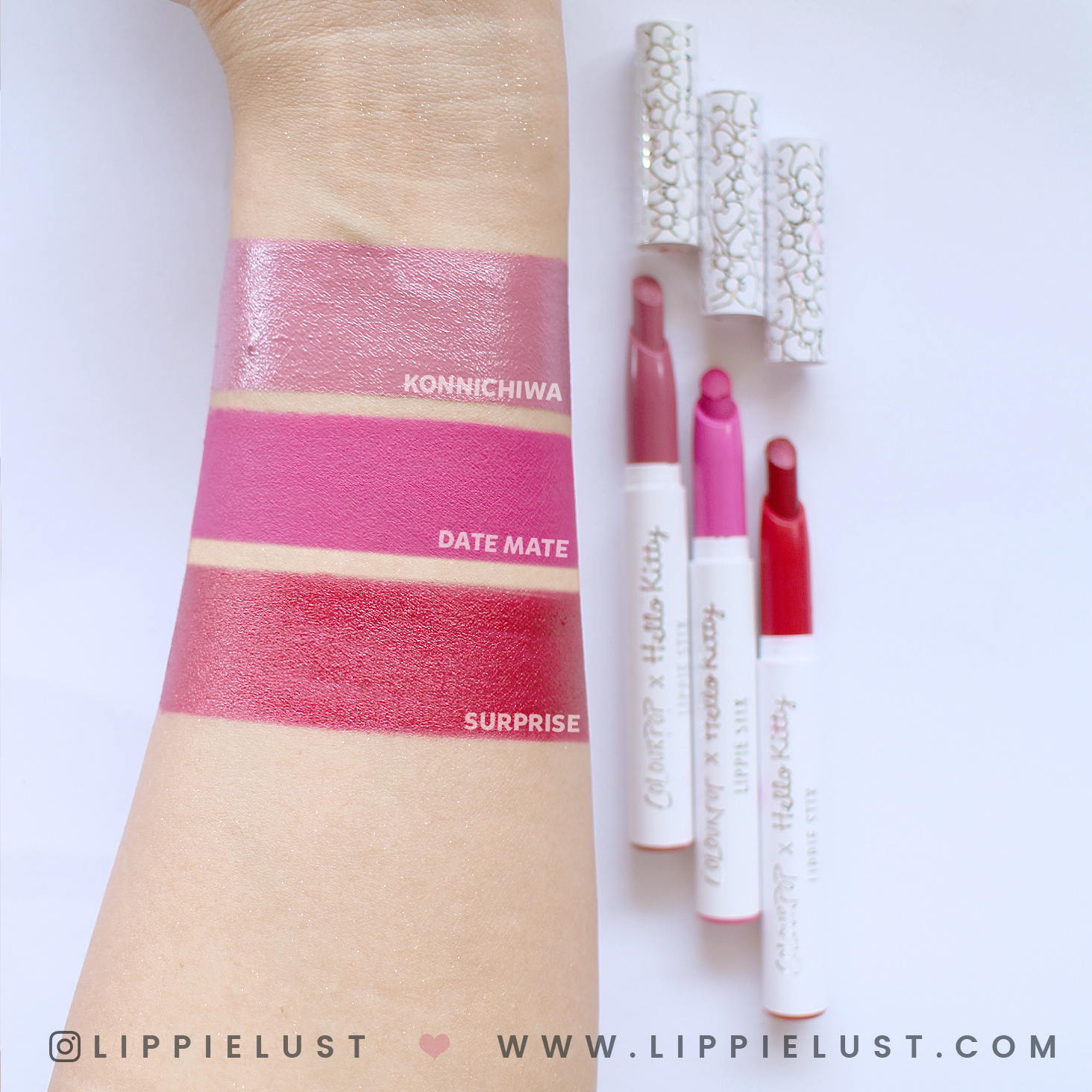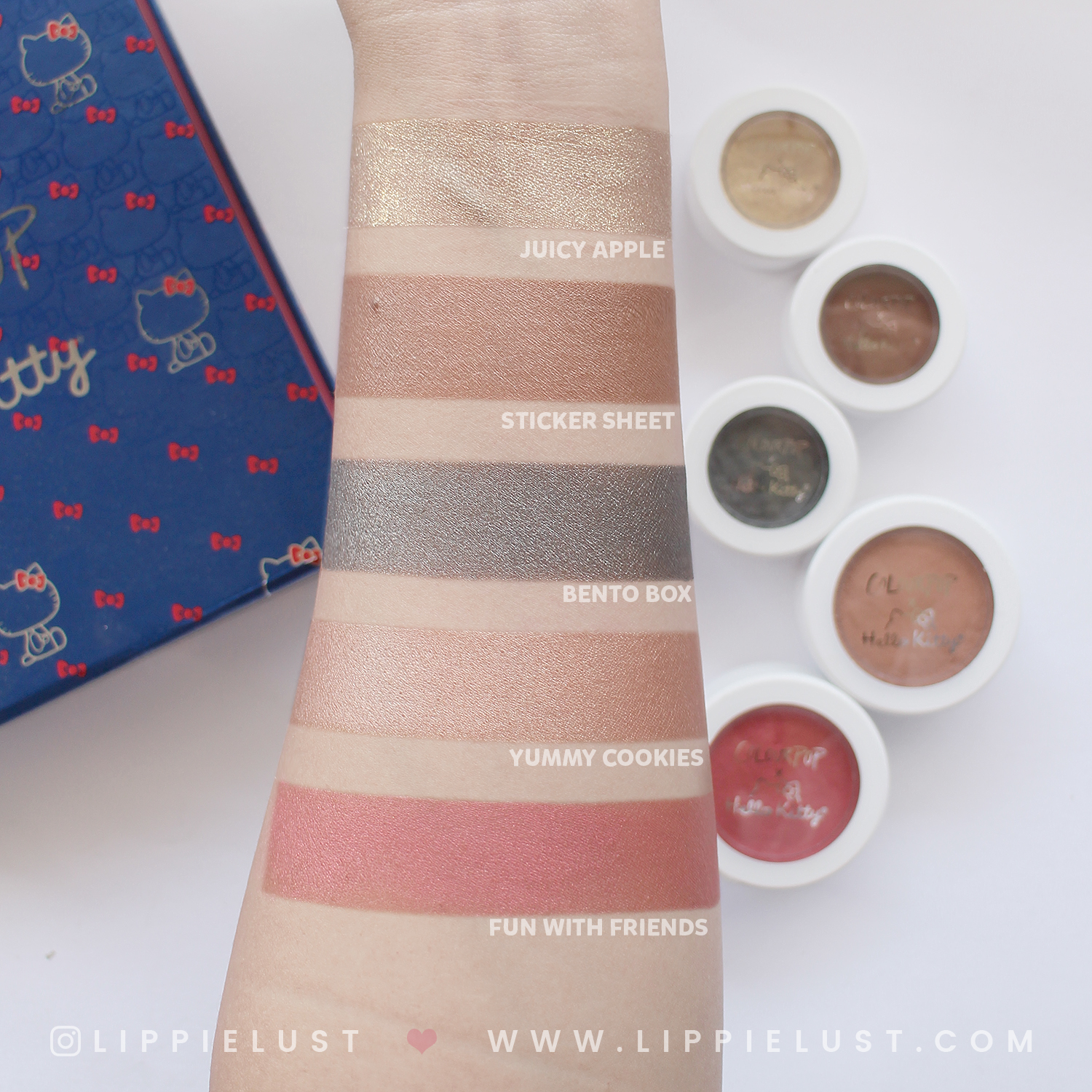 Unfortunately, the Glossy Lips are half empty. My theory is definitely based on my opinion: it's all about the price. When you get Ultra Matte / Satin for that price ($6), you'll get more of the product (3.2g). Ultra Glossy Lips has more ingredients in the formula, such as glitters / pearls, so in the price of $ 6, only 2.41g of product, that maybe, the best you can get. Logically, if the product was made in full net weight (eg, if the net weight of the product is equated with UML / USL, then the price can't be $ 6, as Ultra Glossy Lips needs more material to be used).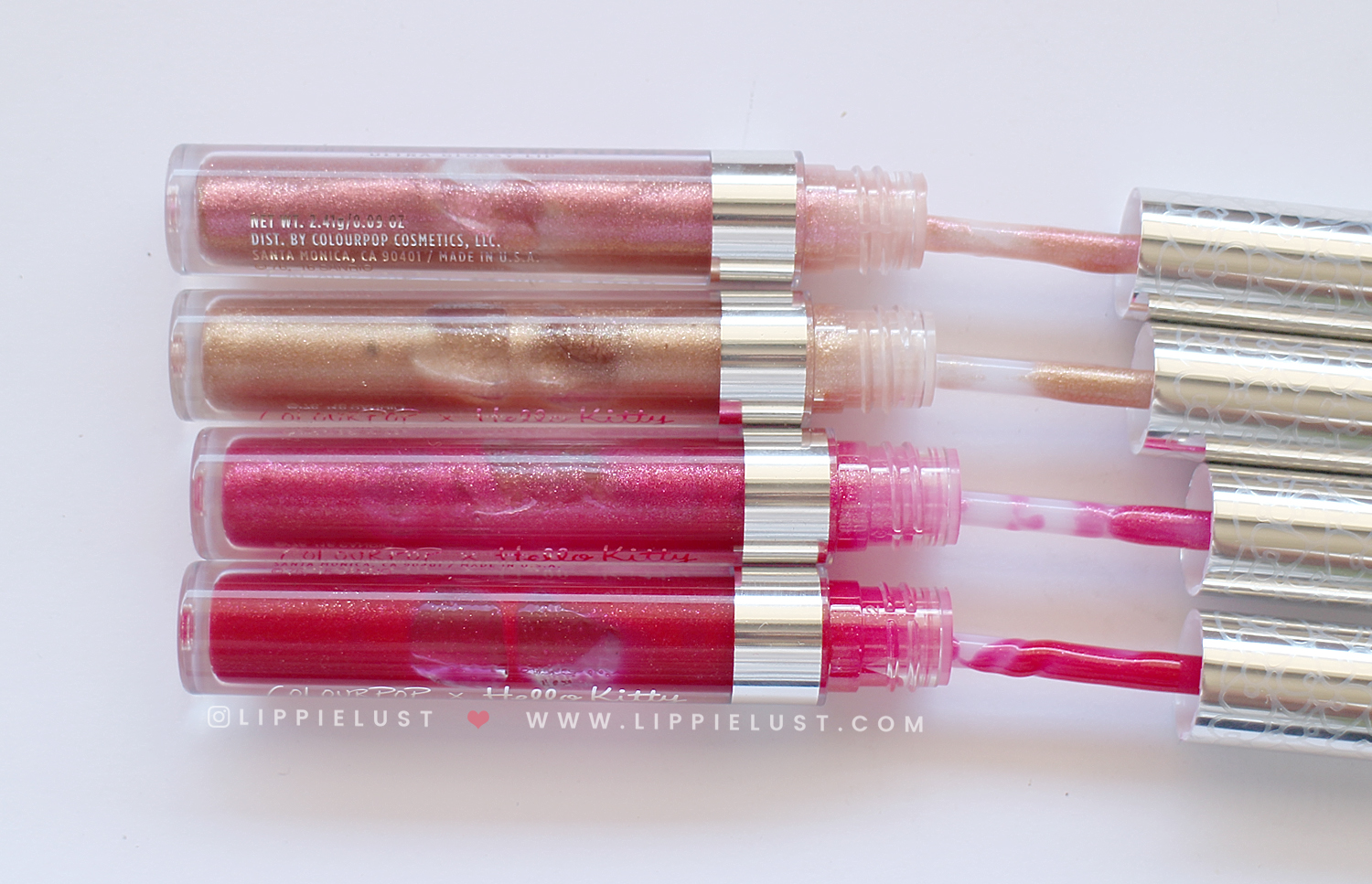 Half-empty product.
To be honest, I don't fancy sheer lip glosses unless I use it as a lip-topper for any lipsticks. Thank God, the color of SuperCute, KT, and Arigato is perfect for lip topper, just to add a little bit of shine on top of my favorite matte lipsticks.
The Super Shock Shadow is also a great product to invest, because you don't have to buy a product you don't like. That's why I only have FEW eye shadow palettes!
So that's all, girls! If you have anything in mind, or questions you need to ask, don't hesitate to speak up on the comment section below! I'll try my best to answer.
✨ LIP SWATCHES
Do not edit / alter / collage the swatches images.
[masterslider id="26″]