Hey gorgs!
Di sore hari Sabtu yang cerah ini, aku mau review produk yang sebenernya udah lamaaaa banget ada di dunia perlipstikan Indonesia: ESQA Cosmetics Matte Lip Liquid. Selain Matte Lip Liquid, ESQA juga punya produk lipstik lain dengan satin finish berbentuk krayon dengan nama Satin Lip Crayon, juga produk baru mereka yaitu Goddess Cheek Palette, a travel-friendly palette berisi bronzer, highlighter, dan juga blusher. Aku akan mereview kedua produk ini di blog post lain, so stay tuned if you wanna read about them.
Anyway guys, brand yang dimiliki oleh dua childhood best friends Cindy Angelina dan Kezia Toemion ini sukses sih bikin aku bener-bener nyesel!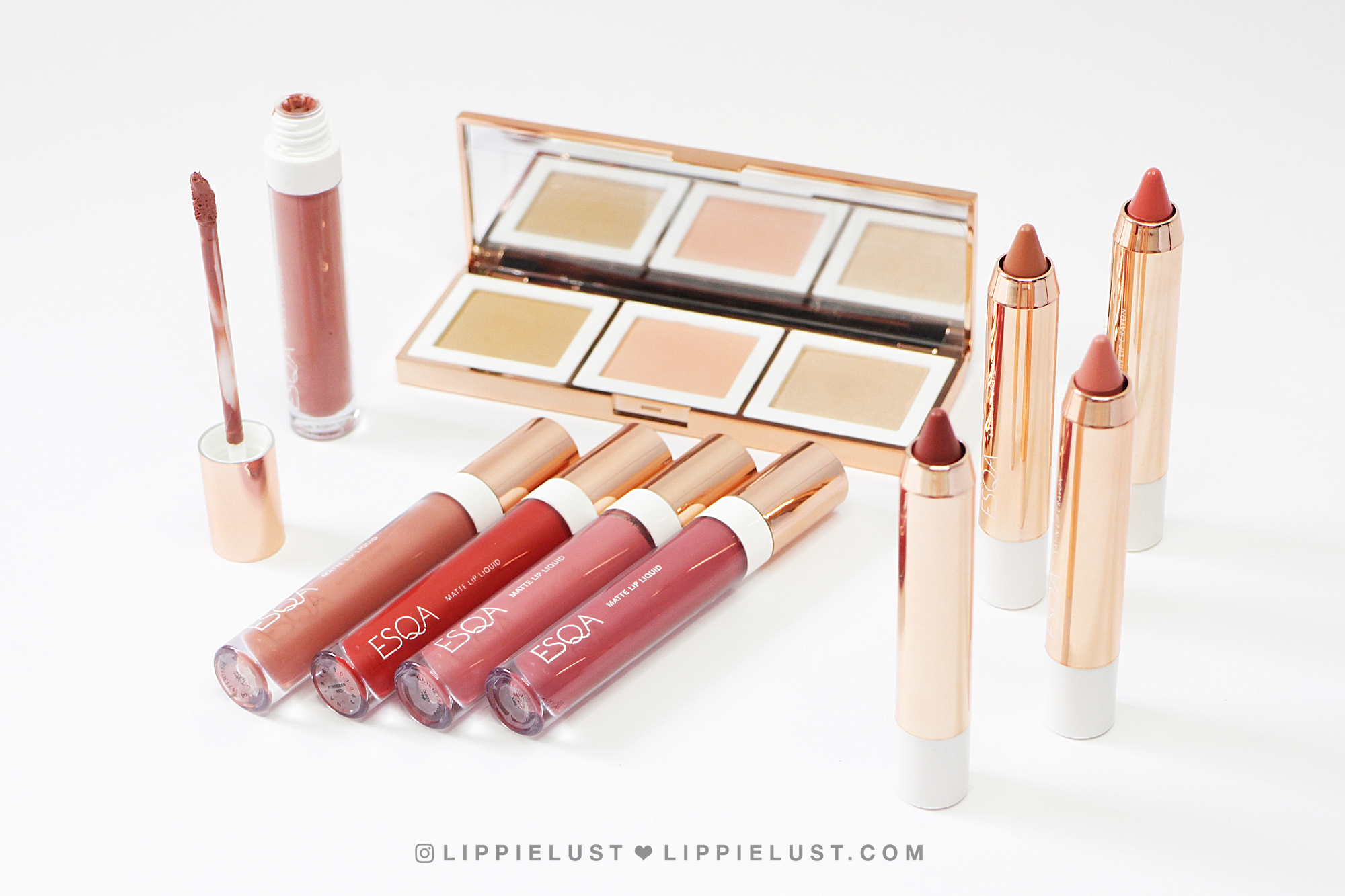 Yep. Nyesel karena gak coba dari dulu.
FYI, why didn't I try this Matte Lip Liquid in the first place adalah masalah kadar lengketnya produk. Dulu, baca-baca review dari mulut ke mulut dan beberapa review yang ku baca online jelas bikin aku mundur teratur. Katanya Matte Lip Liquid-nya ESQA super lengket. Kalau diliat dari segi harga yang lumayan pricey, formula matte liquid lipstick yang lengket kok rasanya gak worth it untuk dibeli.
Almost a month ago ESQA team mengirimkan produk-produknya untuk aku review. Shade pertama yang aku coba adalah Berry Kiss, warna warm purple sedikit kemerahan yang cantik banget. No doubt, lipstik terasa lengket di bare lips-ku. Lengket yang masih bisa aku terima, karena lengketnya gak bikin hasil aplikasi lipstik jadi berantakan atau parahnya, bolong-bolong. Lipstiknya pun terlihat lebih seperti lipstik satin daripada matte.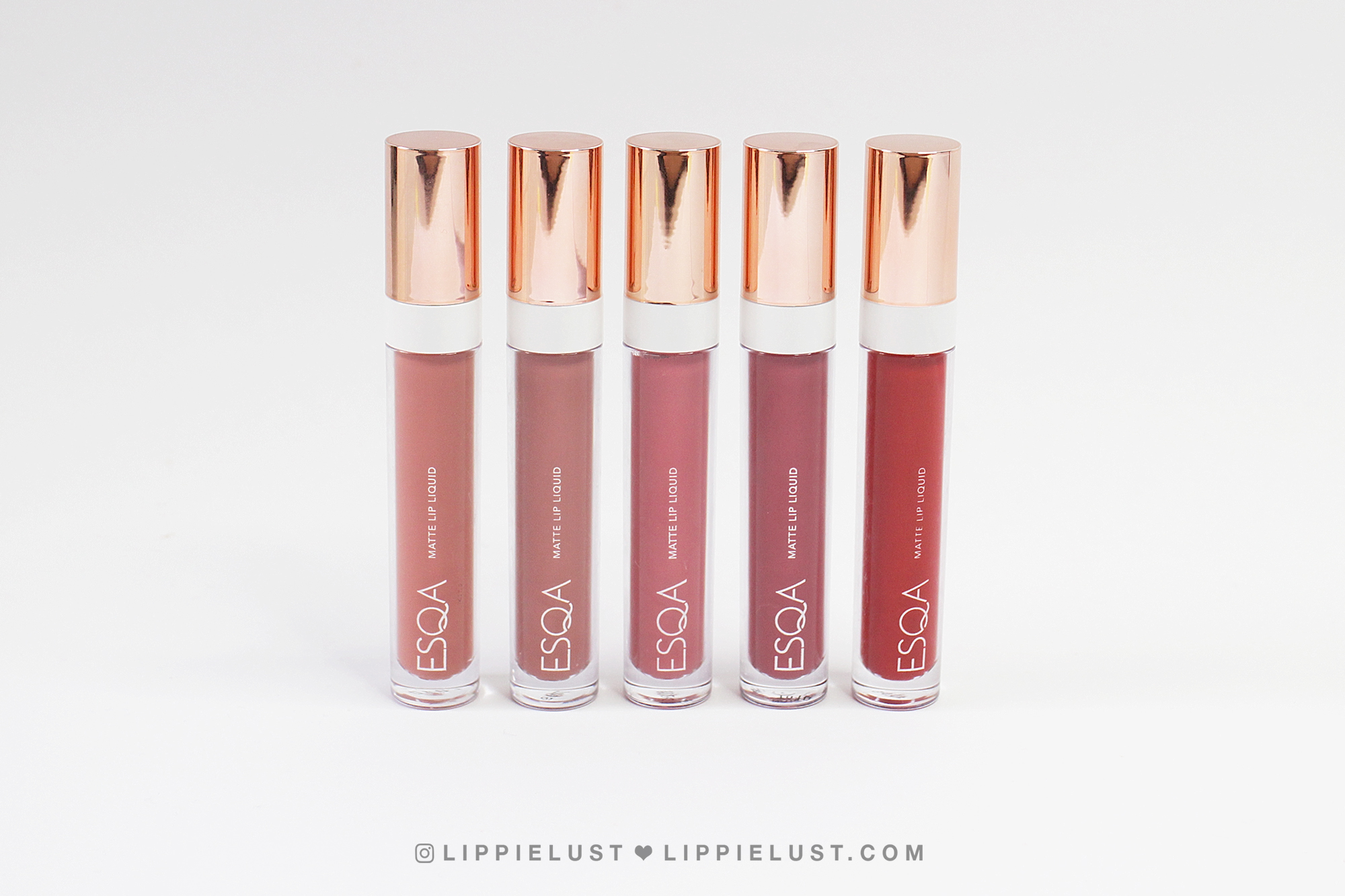 On the bright side, this has extremely thin formula, good coverage, AND does moisturize my lips from the start. Triple attack!
Yang paling penting, the stickiness disappear throughout the time, though! Ini yang aku suka. Setelah beberapa saat (I notice sekitar 1 jam kemudian) lipstik akan settle jadi semi-transferproof matte yang sangat nyaman di bibir. Gak ada lagi rasa lengket, tapi faktor moisturizing-nya tetep ada! Moreover, daya tahannya pun sangat baik. Semua shades-nya rata-rata aku coba dari jam 10 pagi sampai jam 10 malam, dan gak pernah sekalipun aku touch up. Fading itu pasti, tapi warna sisanya yang ada di bibir akan tetap stay sampai akhirnya aku hapus.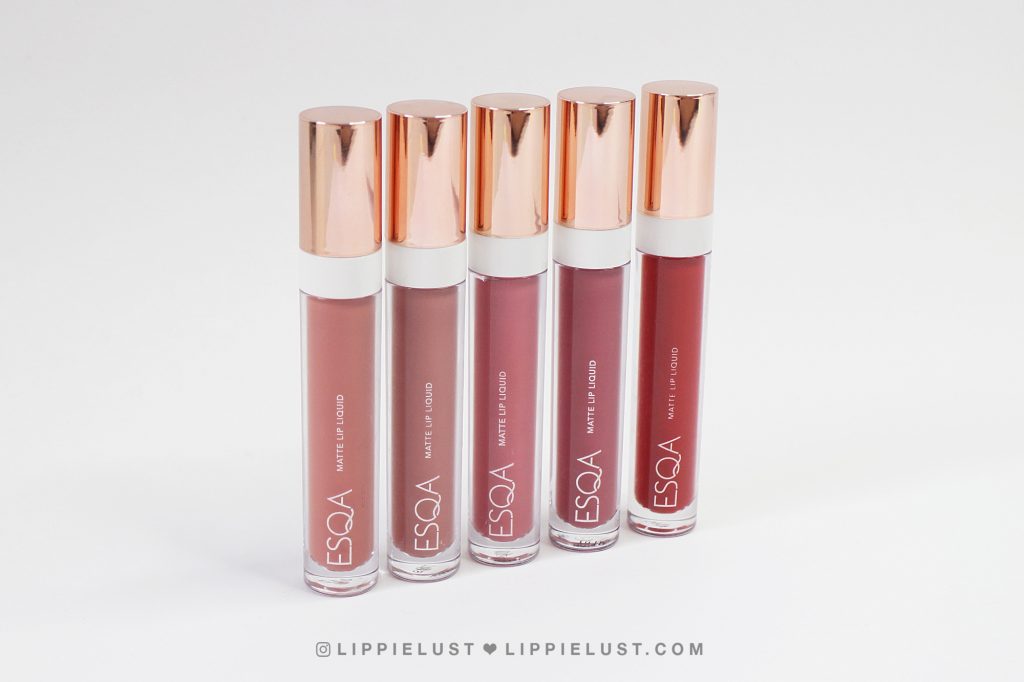 Teksturnya yang lebih kental membuat aplikasi jadi lebih mudah. Gak perlu berkali-kali ulas untuk mendapatkan coverage penuh di bibir. I like it when ESQA Cosmetics gak bikin klaim seperti 'Tahan sampai sekian-jam' which is too much for me. Don't get me wrong, produk ini memang tahan lama tapi ketahanan lipstik di bibir tiap orang itu berbeda-beda, tergantung bagaimana bibirmu bisa 'tahan' berapa lama, juga aktivitas yang kamu jalani disaat yang sama.
Talking about the scent, surprisingly with all things 'glamorous' as the brand's identity, lipstiknya gak punya wangi yang menyengat. Secara spesifik gak ada wangi-wangian fancy yang biasanya ada di liquid lipstick kebanyakan, hanya ada wangi khas lipstik. Good move, karena gak semua orang suka lipstik yang wangi.
Aplikatornya sendiri berbentuk doe-foot standar, atau aplikator yang miring di satu sisi. Gak terlalu panjang atau pendek, tapi cukup pas di bibir.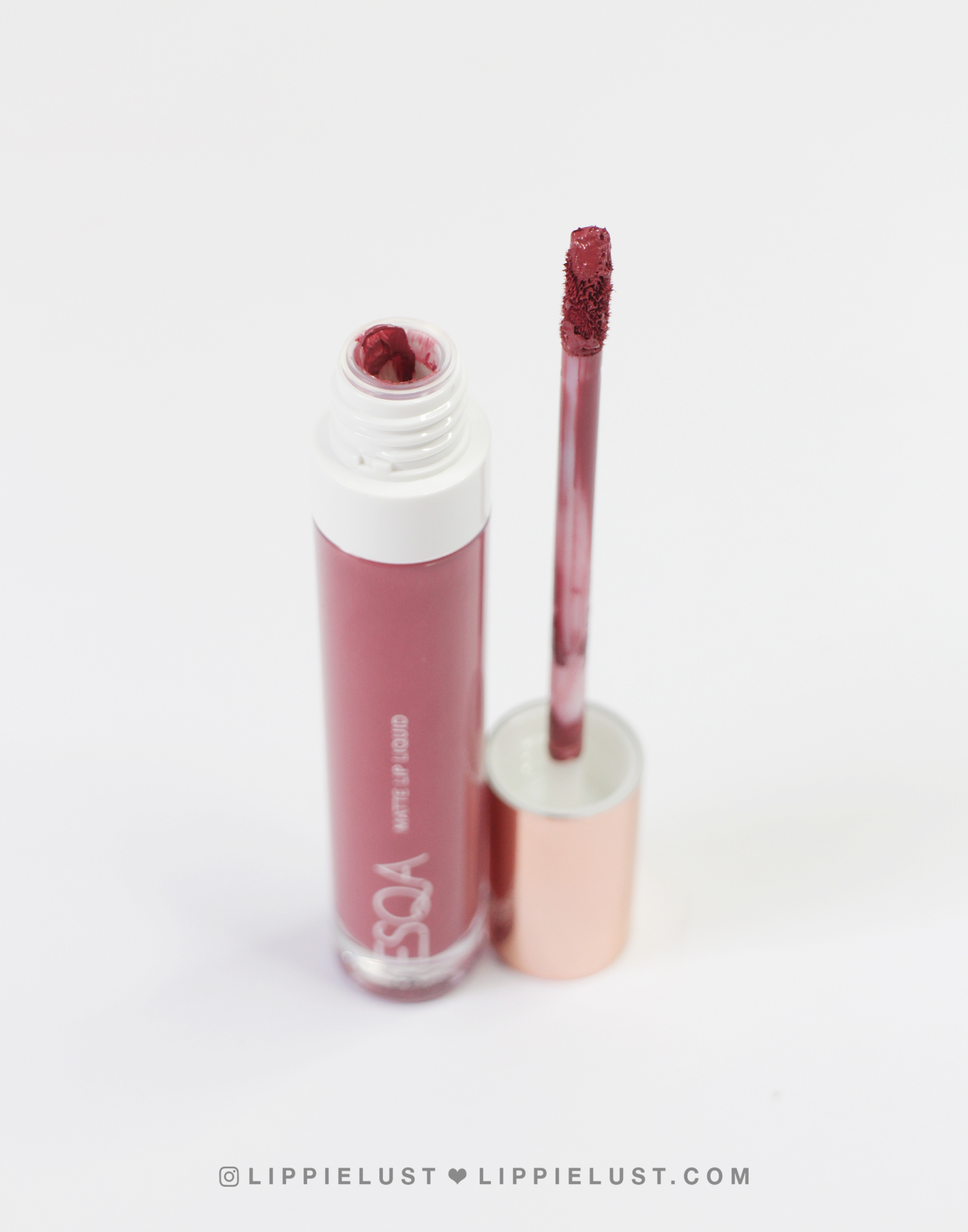 Jadi, you get the point, right? Aku rekap review-ku disini ya:
ESQA Cosmetics Matte Lip Liquid is 100% Vegan.
ESQA Cosmetics Matte Lip Liquid is formulated without Parabens, Phthalates, Triclosan, Sodium Lauryl Sulfate (SLS), Gluten
ESQA Cosmetics Matte Lip Liquid akan terasa lengket di awal aplikasi, namun seiring berjalannya waktu, produk ini akan berangsur-angsur jadi comfortable, moisturizing, long-wearing matte.
ESQA Cosmetics Matte Lip Liquid bisa tahan sampai 8-12 jam sesuai dengan ketahanan bibir juga aktivitas kita. Jelas akan fading jika melewati waktu ngemil apalagi makan berat, tapi sisa warna lipstik yang ada di bibir akan terus stay sampai akhirnya kita memutuskan untuk menghapusnya.
ESQA Cosmetics Matte Lip Liquid gak punya parfum yang menyengat. Hanya wangi standar lipstik biasa. So, it's safe for those who have sensitive nose!
Warna yang paling aku suka dari ESQA Matte Lip Liquid ini adalah Berry Kiss!
In case kalian penasaran, ini bentuk box dan juga tube-nya: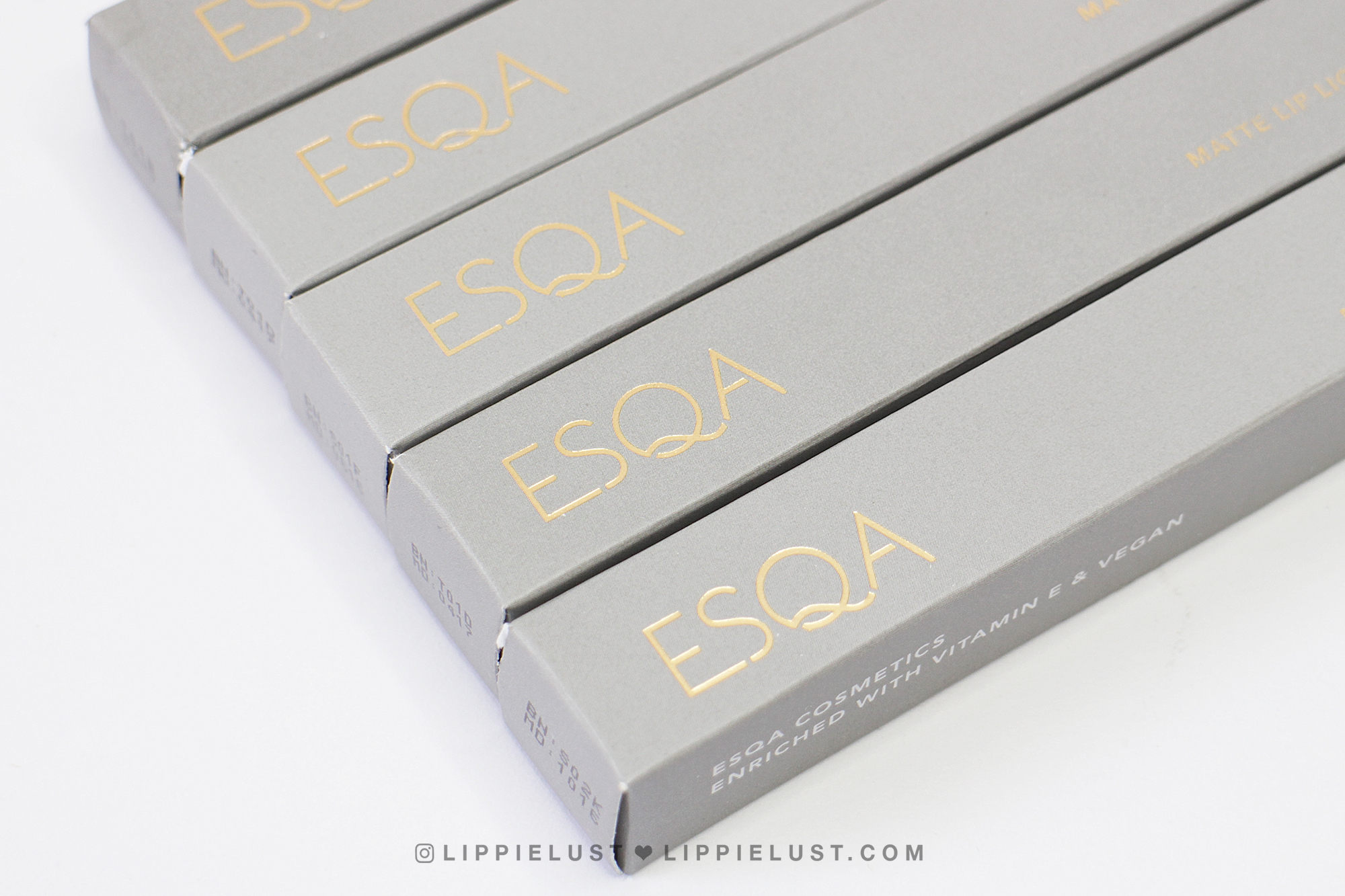 Logo ESQA dan tulisan 'Matte Lip Liquid' berada di bagian badan box, berwarna emas emboss. Di bagian box paling bawah ada Batch Number juga Manufacture Date.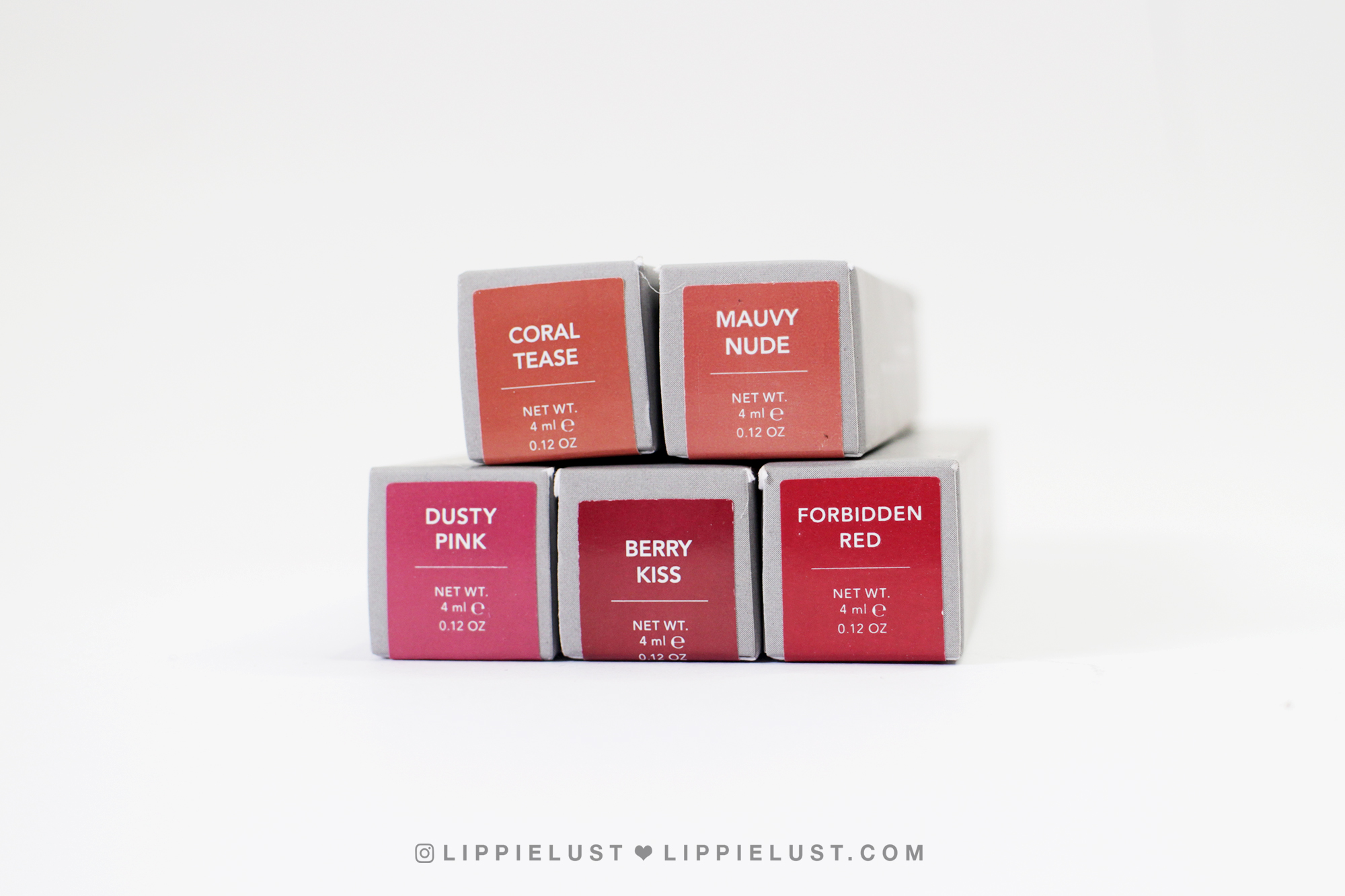 Keterangan shades ada di bagian atas, warna stiker merepresentasikan warna produk didalamnya. Disini juga ada keterangan berat bersih (4ml / 0.12 OZ).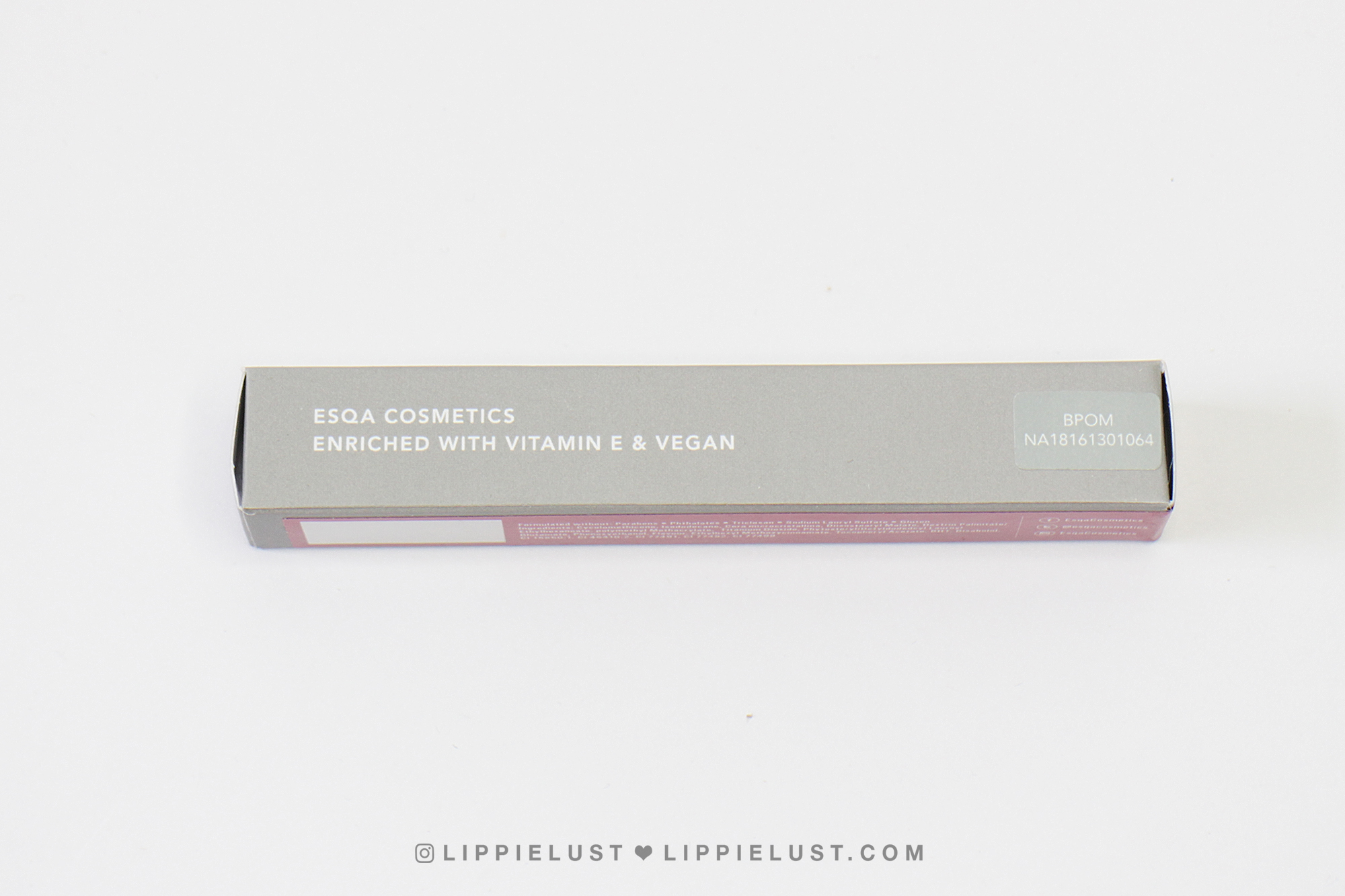 Di bagian samping kiri ada tulisan 'ESQA COSMETICS ENRICHED WITH VITAMIN E & VEGAN' juga nomor resmi BPOM. Yaaay!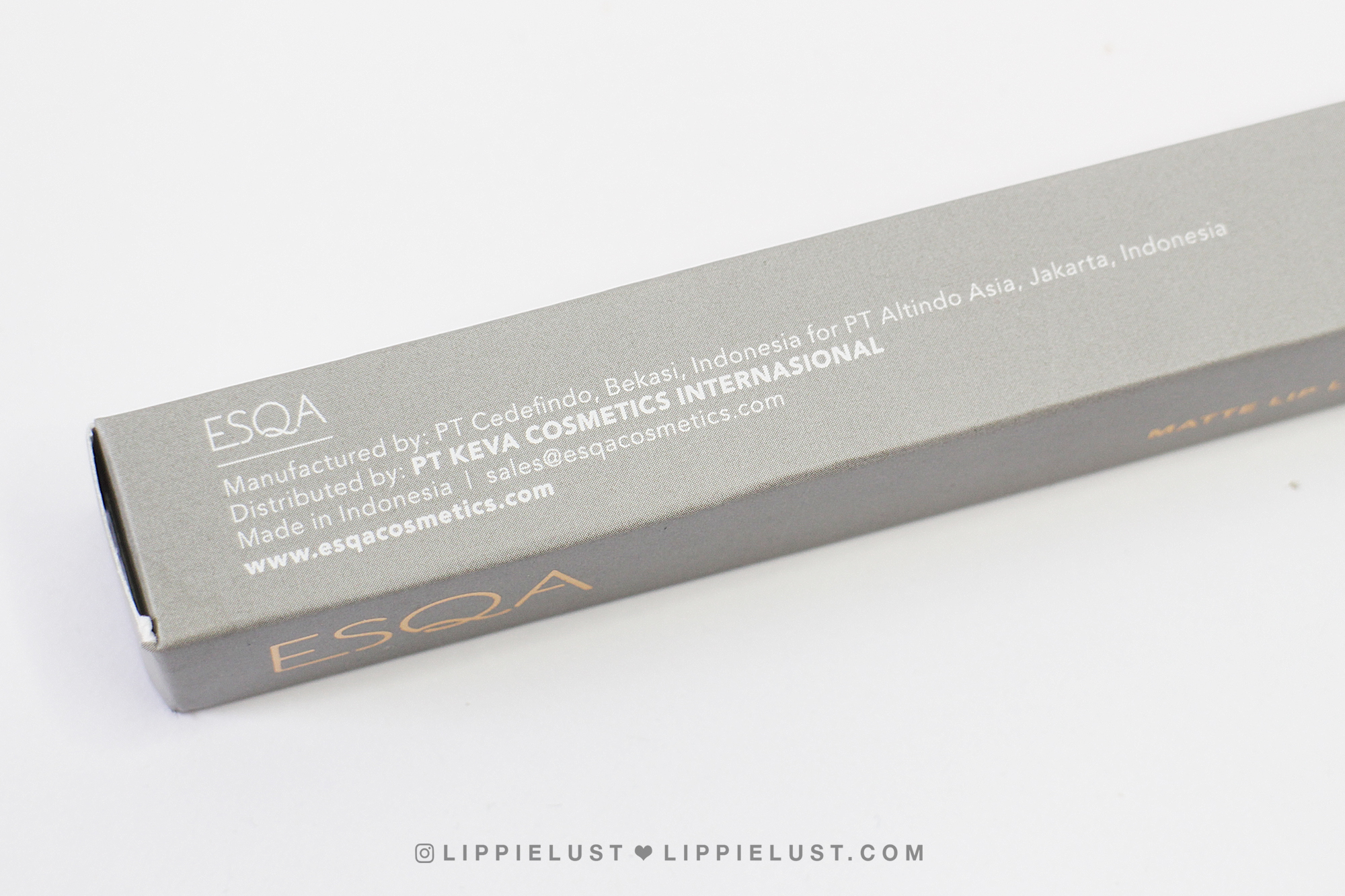 Di bagian kiri ada logo ESQA, keterangan pabrik pembuat produknya (PT. Cedefindo), perusahaan penyedia OEM PT. Altindo Asia, juga perusahaan ESQA sebagai distributor (PT. Keva Cosmetics Internasional). Disini juga tertulis email dan website ESQA.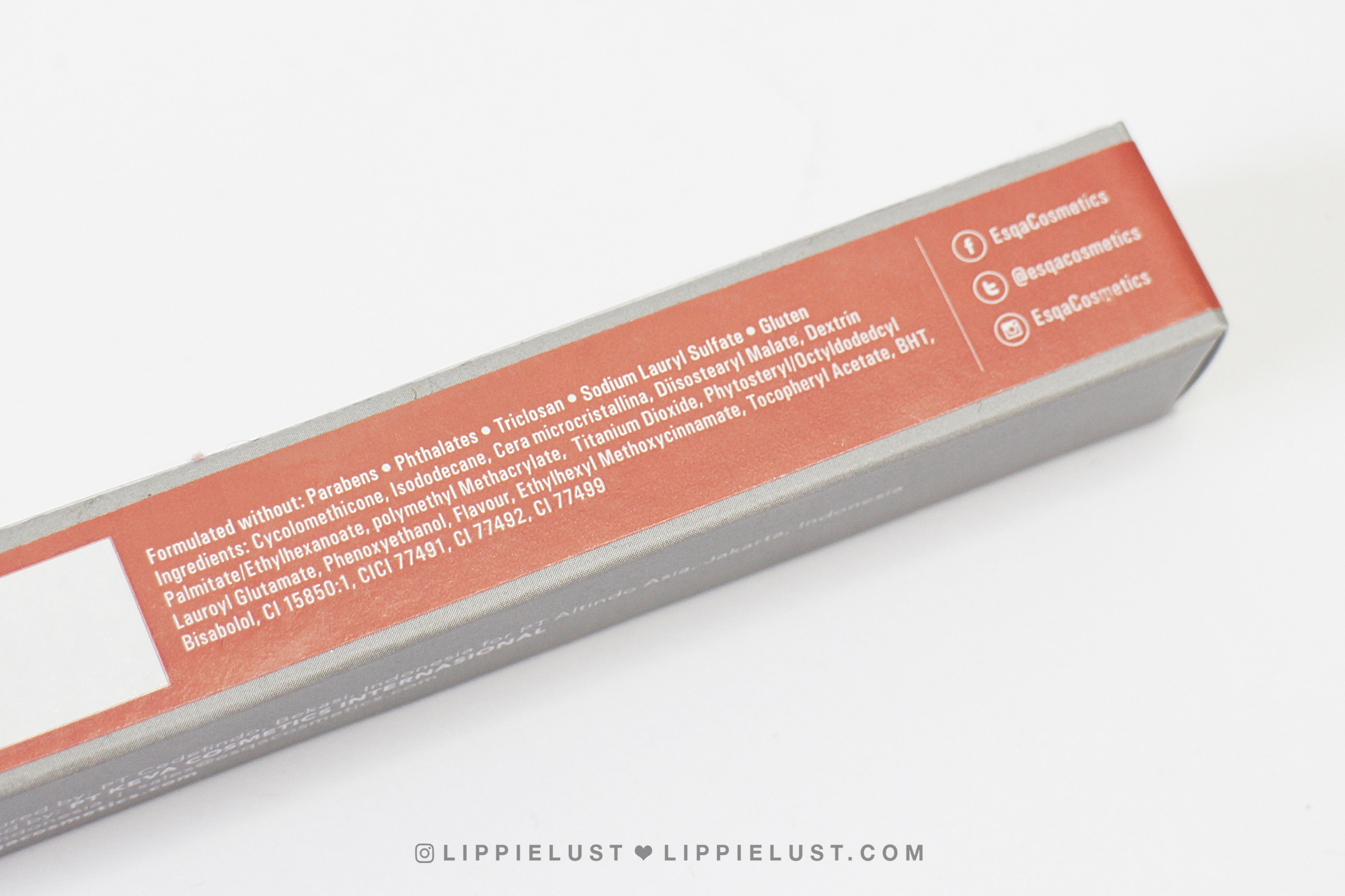 Masuk ke bagian paling menyenangkan, yaitu bagian belakang (ingredients list) dari produk ini. Kita investigasi sama-sama yuk Ingredients-nya.
INGREDIENTS:
Cycolomethicone, Isododecane, Cera microcristallina, Diisostearyl Malate, Dextrin Palmitate / Ethylhexanoate, polymethyl Methacrylate, Titanium Dioxide, Phytosteryl / Octyldodecyl Lauroyl Glutamate, Phenoxyethanol, Flavour, Ethylhecyl Methoxycinnamate, Tocopheryl Acetate, BHT, Bisabolol
Hasil investigasi dari Skincarisma.com: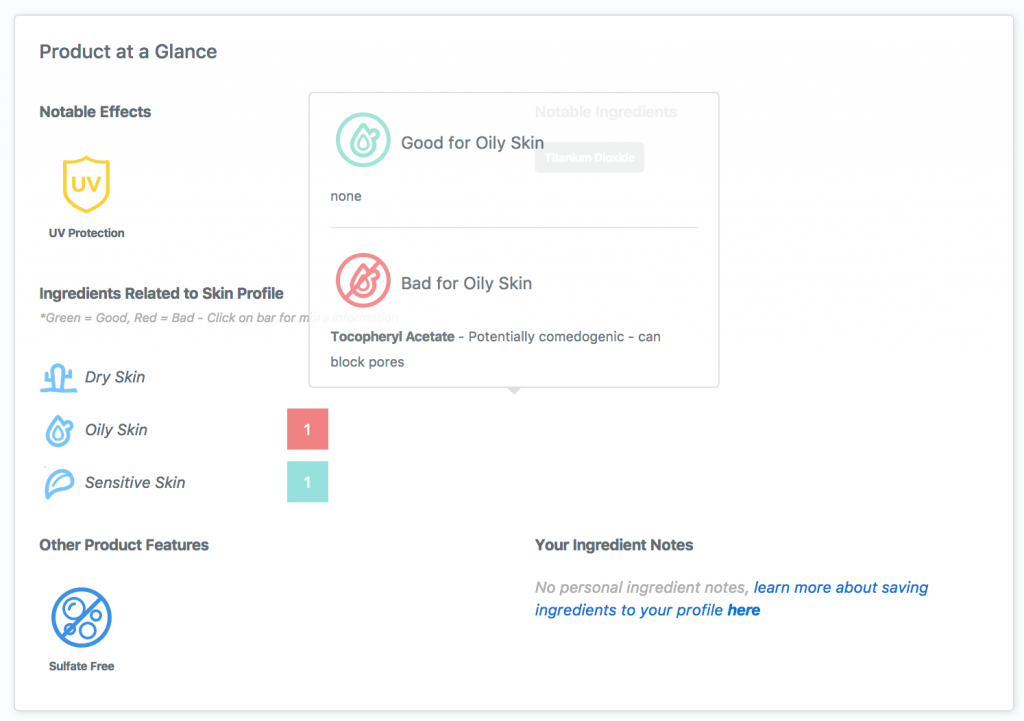 The good thing is produk ini memiliki Titanium Dioxide untuk proteksi dari sinar UV, tapi disisi lain produk ini juga memiliki Tocopheryl Acetate yang bersifat comedogenic (khusus untuk makeup wajah). And yes! As you can see, this product is also Sulfate-free.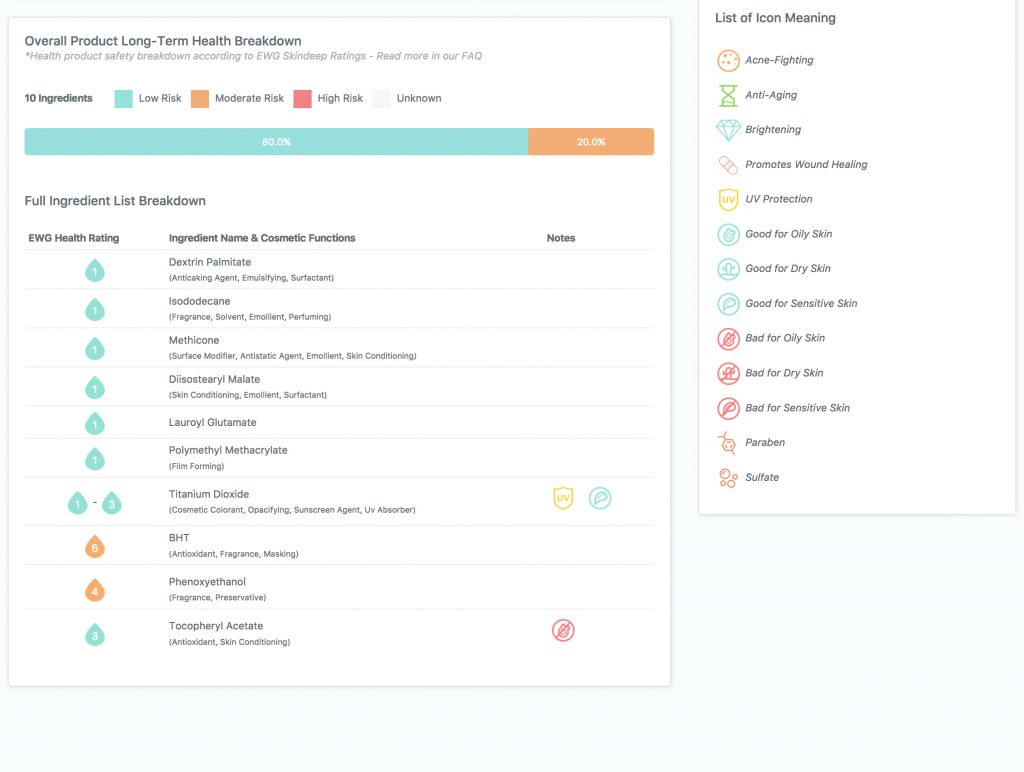 BHT dan Phenoxyethanol merupakah preservatives yang digunakan di produk ini. Walaupun memiliki tingkat hazard atau bahaya yang medium, Don't worry though. BHT dan Phenoxyethanol ditempatkan di ingredients list paling bawah, itu artinya kadar yang dipakai di dalam produk sangat-sangat sedikit. Penggunaan pengawet di dalam produk kosmetika memang seharusnya tidak boleh lebih dari 0.3%.
All in all, gimana guys? Semoga reviewku kali ini gak bikin kalian bosen untuk baca-baca review selanjutnya yaa!
Harganya 195,000 di website ESQA Cosmetics (www.esqacosmetics.com)
Bonus, di foto ini aku pakai Goddess Cheek Palette dan juga Matte Lip Liquid 'Dusty Pink'.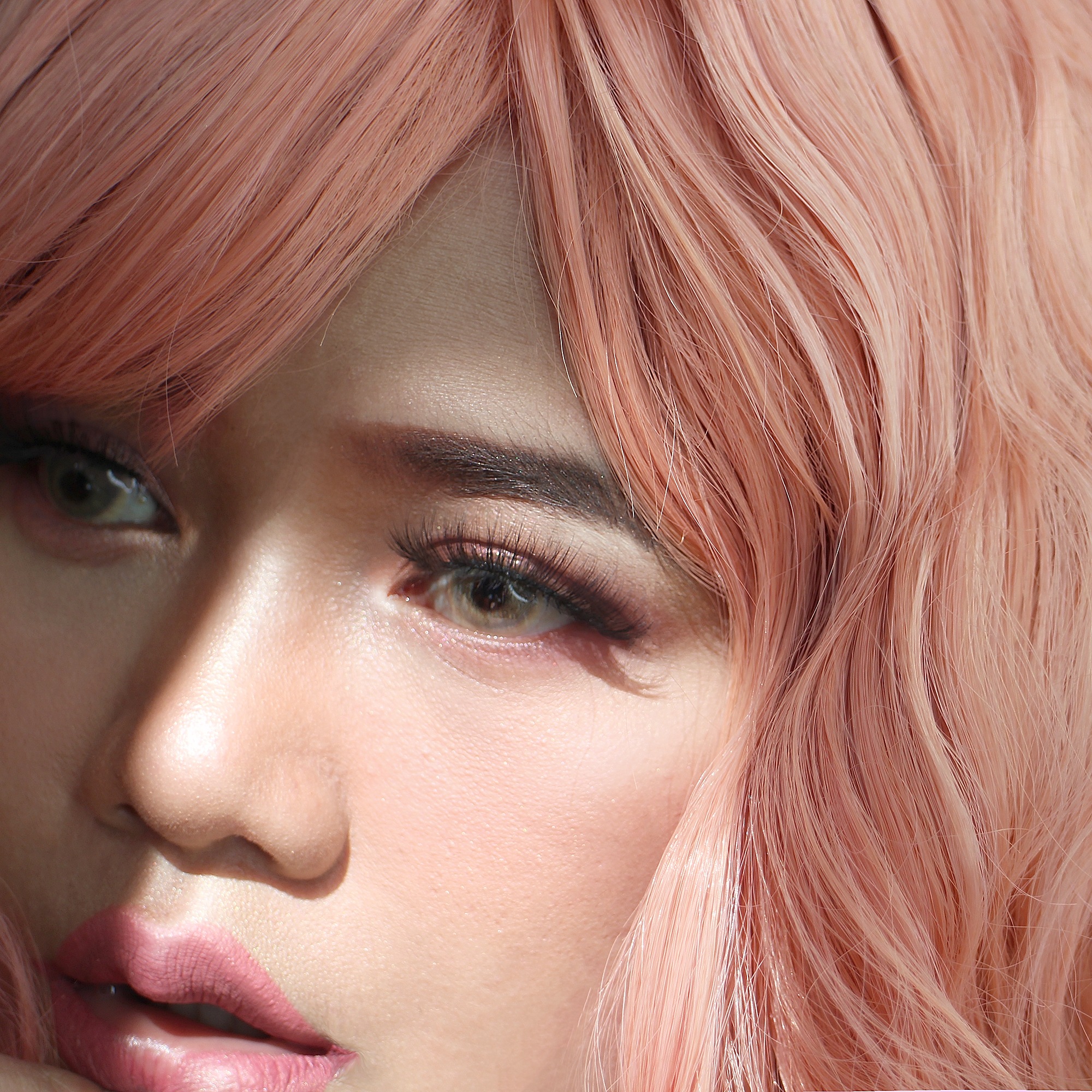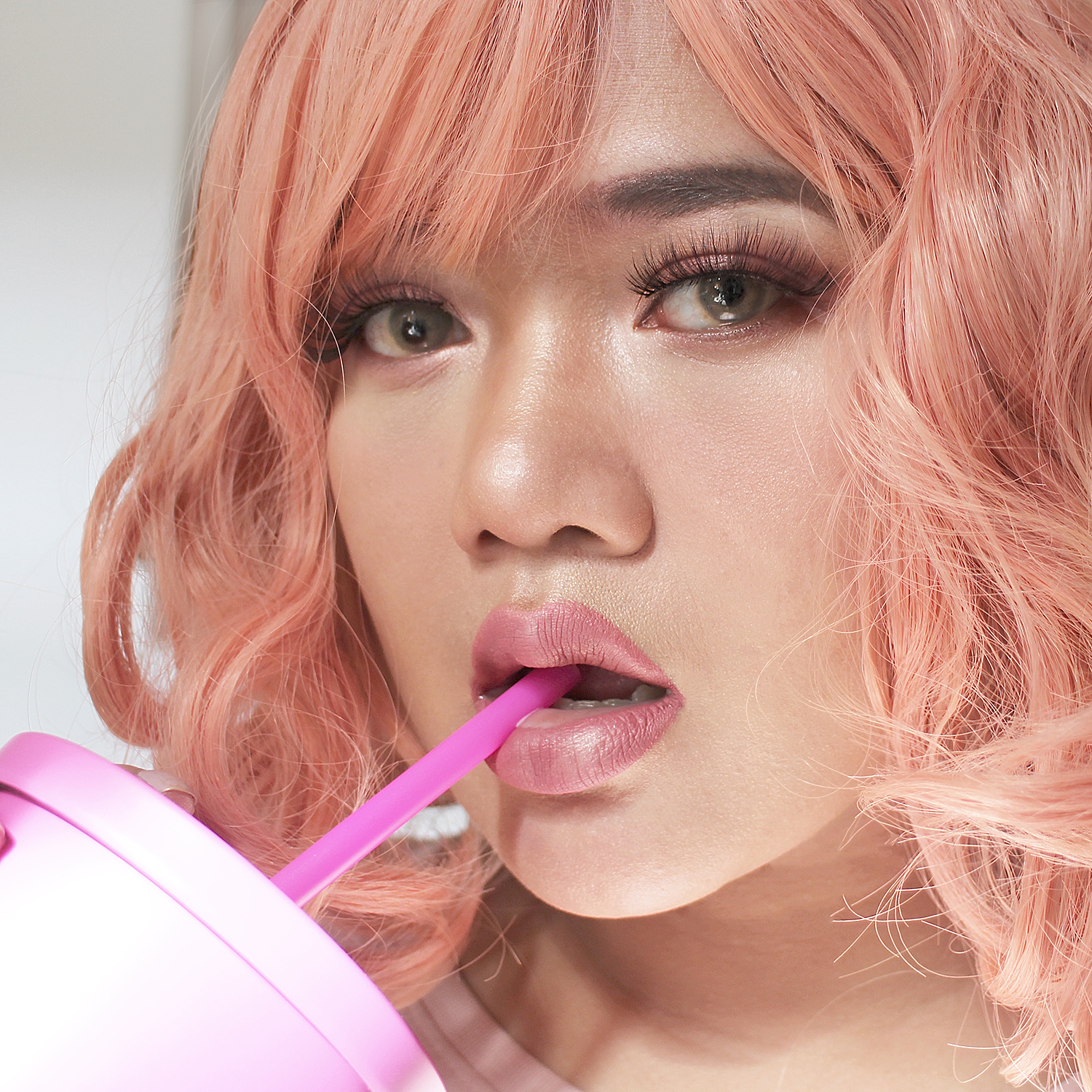 Dan ini lip art yang aku buat pakai shade favoritku, Berry Kiss: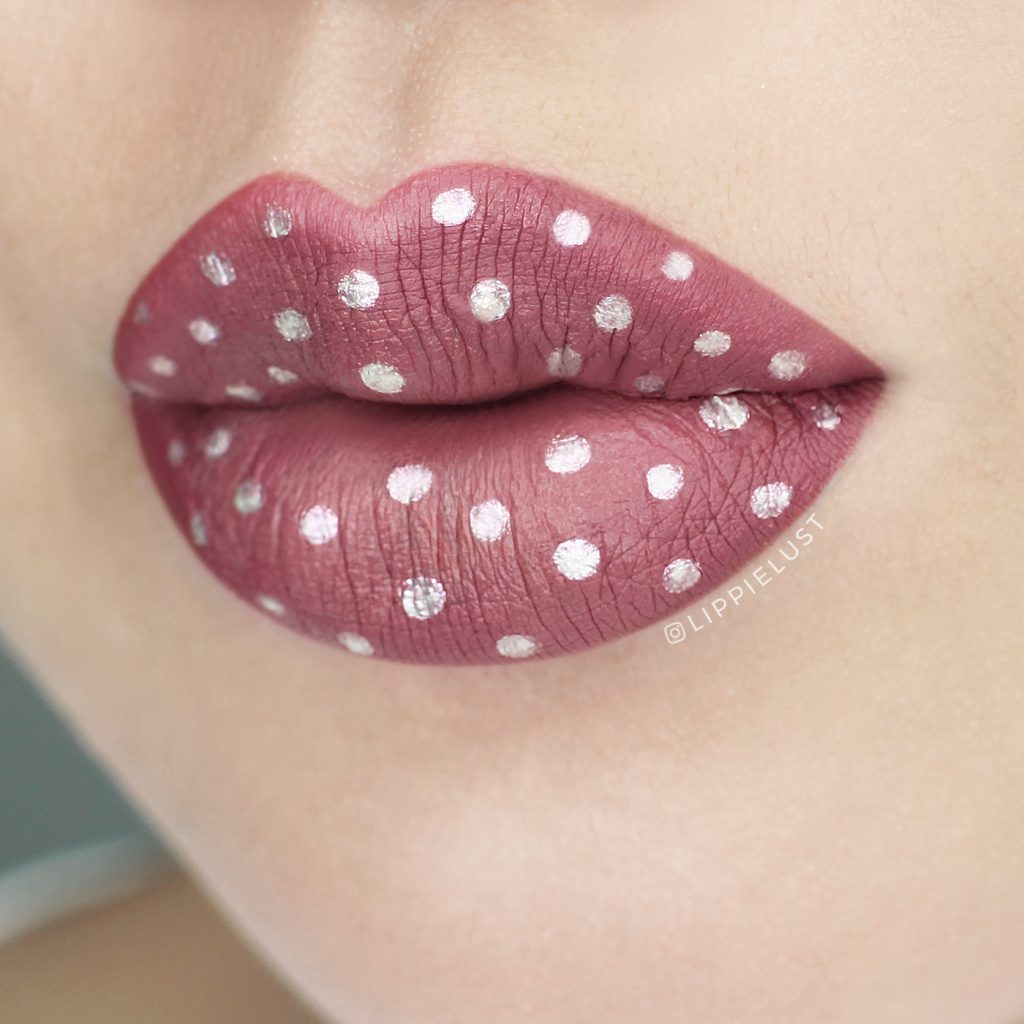 SWATCHES: