Big pout, small pout, Rosé kisses.
Tulisan yang ada di shipping box-nya Rosé All Day berhasil menarik perhatian aku. I always say to myself that beauty isn't what society tells you. Aku pribadi sangat bersyukur dengan hidung yang gak mancung, pipi tembem, perut gendut, dan stretch mark yang merajalela, also not to mention, acne scars yang lumayan banyak karena pengaruh hormonal mulai umur 25. I love myself, kalau kata Kirana si lucu anaknya Ibu @retnohening. I may not be perfect, but I am happy as I am.
I love how Rosé All Day embraces all women. Obviously ini bukan cuma soal penuh / tipisnya bibir. Rosé All Day mengajarkan kita untuk tidak selalu melihat sebuah tren adalah keharusan. Gak perlu punya bibir penuh untuk jadi pecinta lipstik. Gak perlu kurus untuk jadi model, seperti Tess Holliday, plus-sized model yang berbakat, gak perlu jago makeup untuk jadi beauty blogger,  dan sebagainya.
Well in the end, the one who can lift yourself up is you.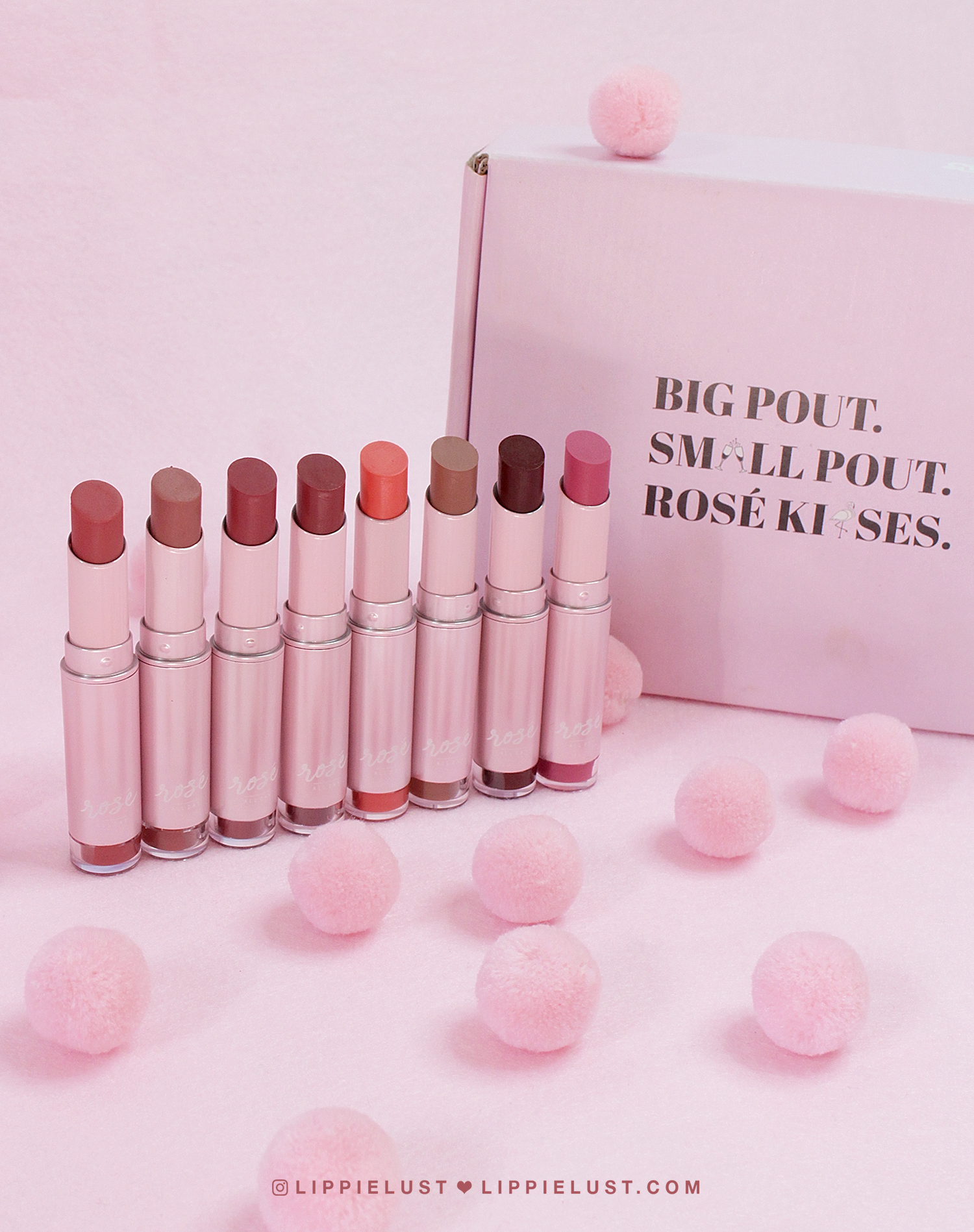 Now onto the review!
Rosé All Day is proudly  made in Indonesia. Honestly, Rosé All Day sedikit banyak mengingatkan aku pada Glossier, brand asal US. Baik RADC maupun Glossier memiliki konsep yang kurang lebih sama, yaitu natural makeup. Lip and Cheek Duo milik RADC khususnya seringkali dibandingkan dengan produk Glossier yaitu generation G walaupun sebenernya kedua produk ini punya karakter yang gak sama. Generation G adalah sheer matte lipstik yang memiliki low pigmentation, sedangkan RADC Lip and Cheek Duo merupakan creamy, semi-matte classic lipstick dan memiliki pigmentasi medium to high pigmentation.
Menurutku, ada alasan kenapa RADC Lip and Cheek Duo dibuat dalam bentuk creamy lipstick dengan medium to high pigmentation. Salah satunya adalah, produk ini bisa juga diaplikasikan sebagai perona pipi. Alasan kedua, jika memang ingin dibandingkan dengan produk generation G-nya Glossier, sheer lipstick di Indonesia nyatanya tidak terlalu dilirik. I know, it's obvious kalau lip cream masih merajai pasar perlipstikan di Indonesia — but lipstick with satin & matte finishes are always on demand disini, gak peduli soal trend yang lagi berkembang saat ini.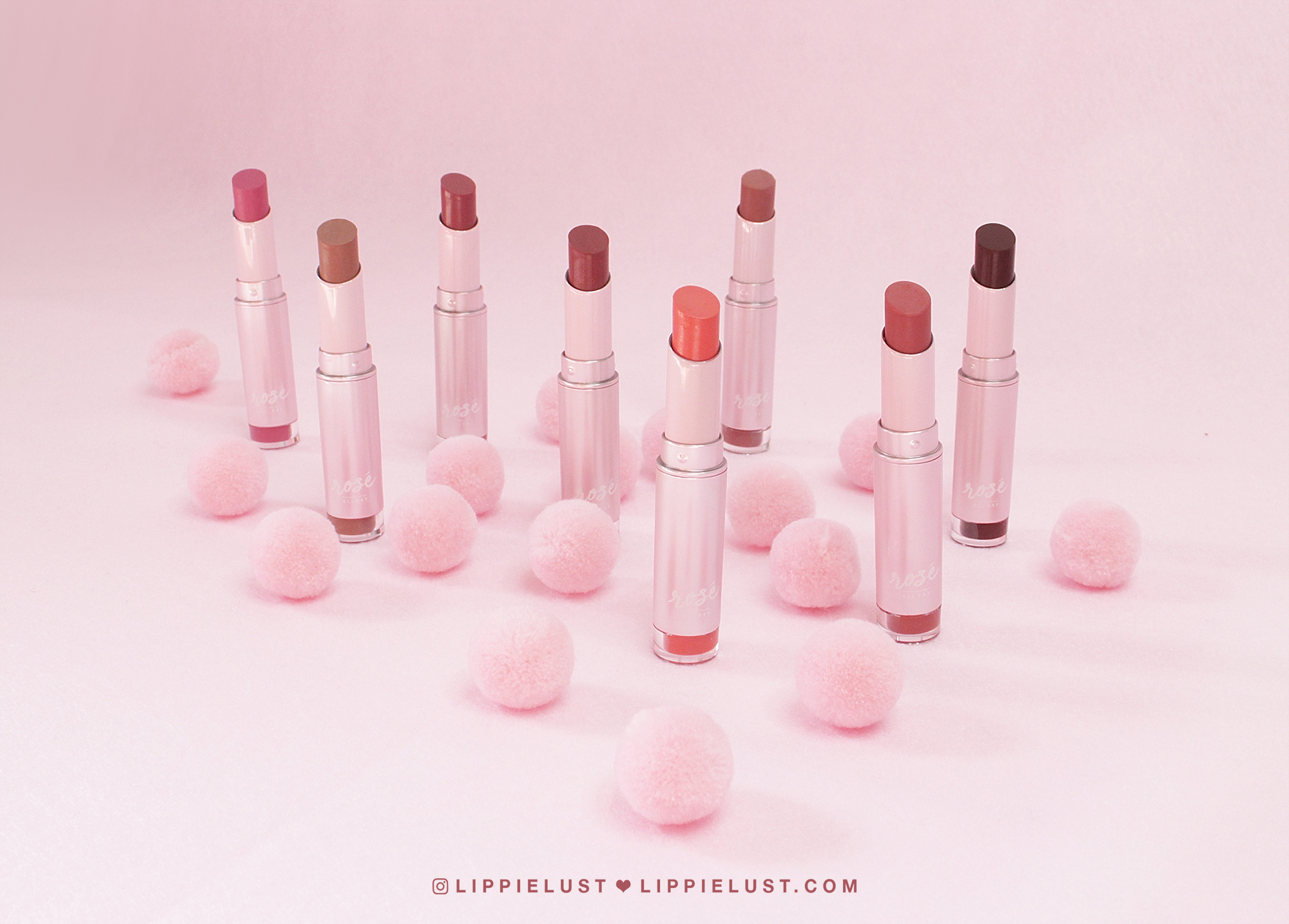 The RADC squad consists of 8 alluring shades, 3 shades: FIZZ, CLINK, dan POP merupakan warna original shades (warna permanen), dan menyusul 4 shades: JULIE, SABRINA, BELINDA, ELIZABETH, dan MARIA sebagai warna tambahan hasil kolaborasi dengan beberapa influencers / womenpreneur di bulan April tahun ini, dengan konsep #FIVEbyRosé.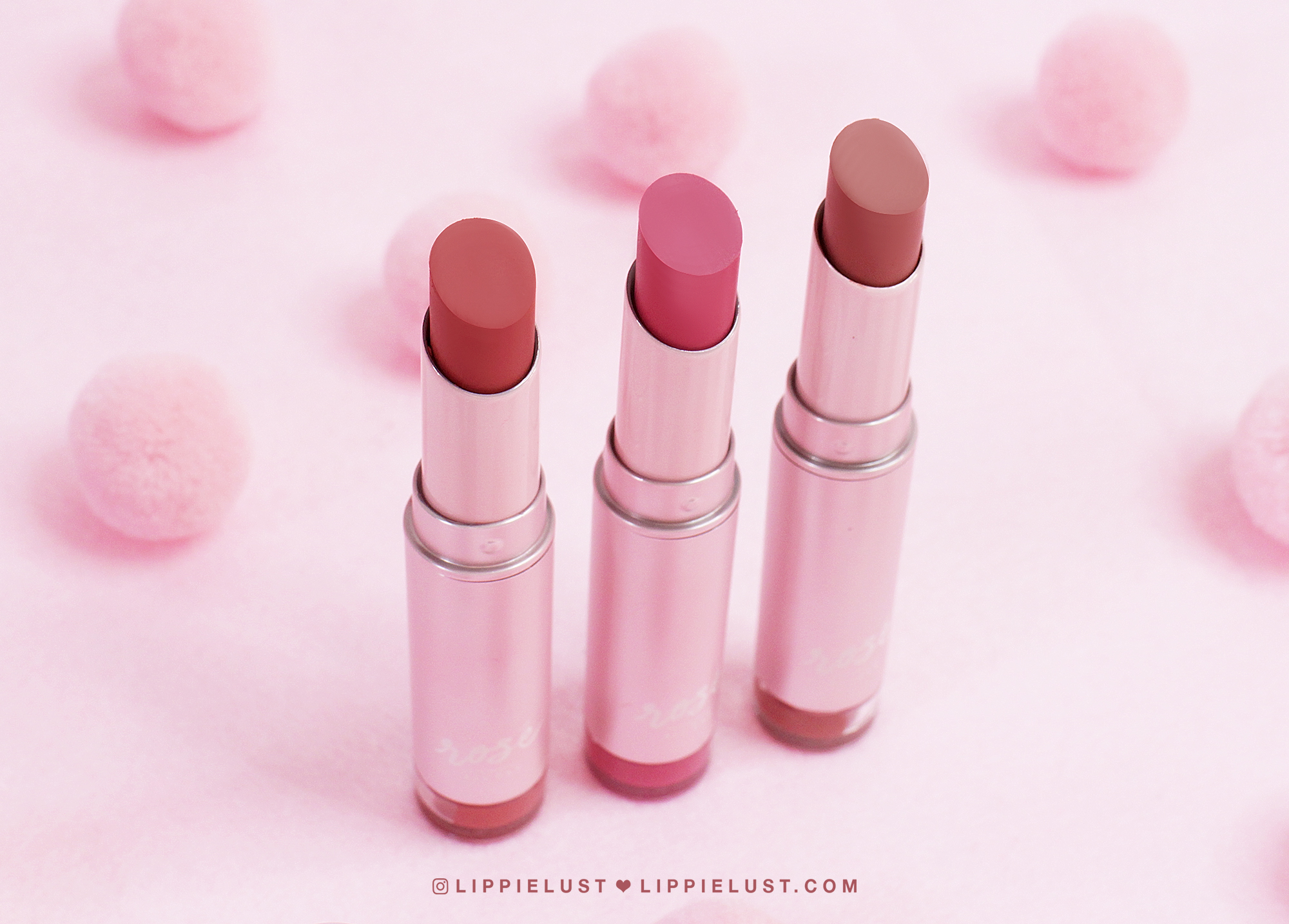 Ketiga warna original shades dari RADC, ada dua yang selalu aku pakai yaitu FIZZ dan POP. Biasanya, aku pakai FIZZ untuk lipstik dan POP untuk blush atau mono eyeshadow di mata.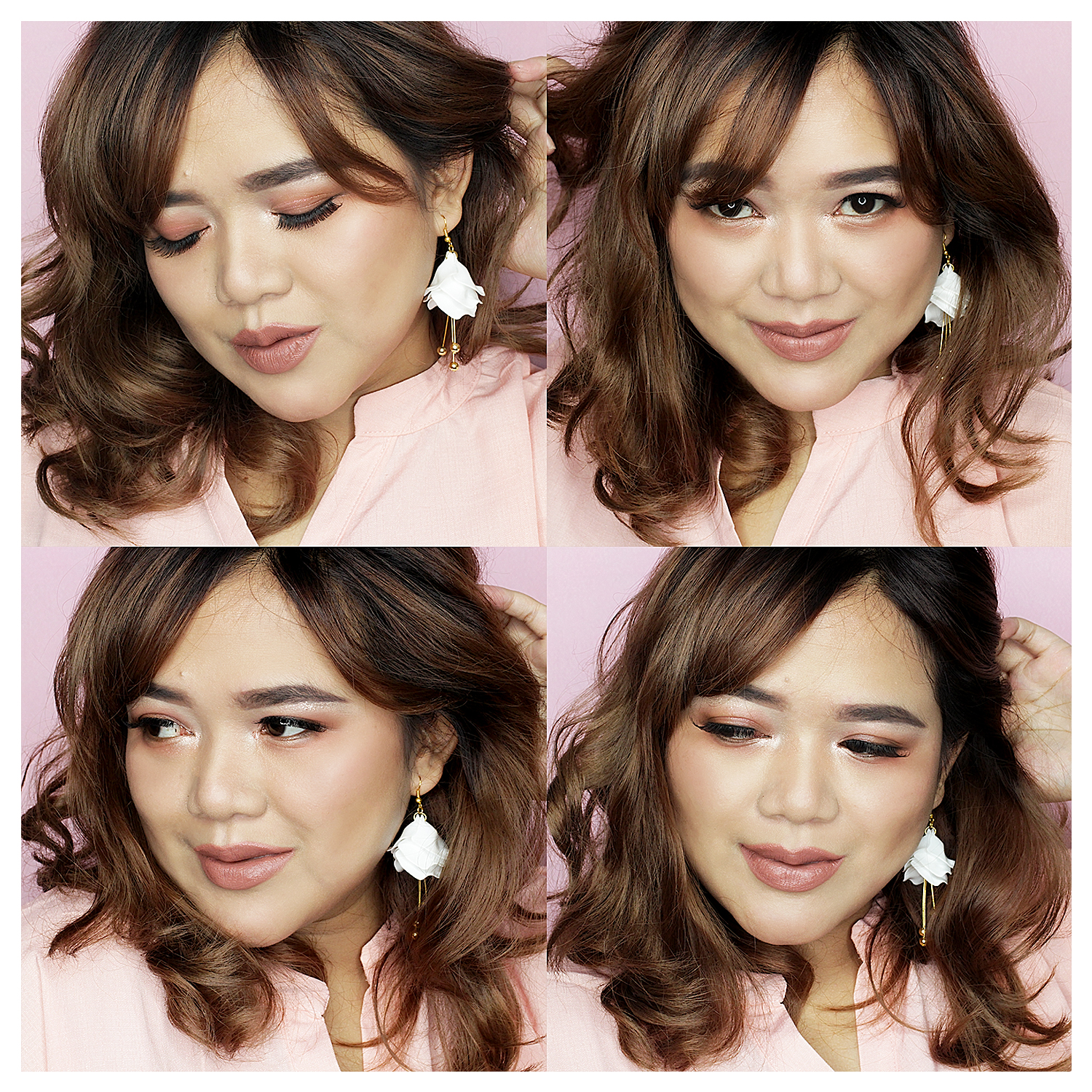 ✨

 FORMULA

As I told you before, RADC Lip & Cheek Duo memiliki formula yang creamy dengan pigmentasi yang bisa diatur sesuai selera (medium-high pigmentation). Hasil akhirnya lebih terlihat satin daripada matte, which is good. Kalau memang fungsinya untuk lip & cheek, so it needs to come in handy. And yes, RADC Lip & Cheek Duo glides easily on lips. Untuk pengaplikasian di pipi, aku lebih memilih untuk mengaplikasikannya terlebih dahulu menggunakan small dense brush lalu dibaur dengan menggunakan jari yang notabene menurutku lebih memberikan hasil rona natural.

Another blessing from this product is it stains beautifully after hours of wearing. Walaupun gak semua shades meninggalkan stain yang benar-benar terlihat, mayoritas dari 8 shades meninggalkan stain yang agak susah dihapus. Yang paling jelas terlihat adalah MARIA, BELINDA, SABRINA, CLINK, dan POP. Anyway aku suka banget stain dari shade Maria.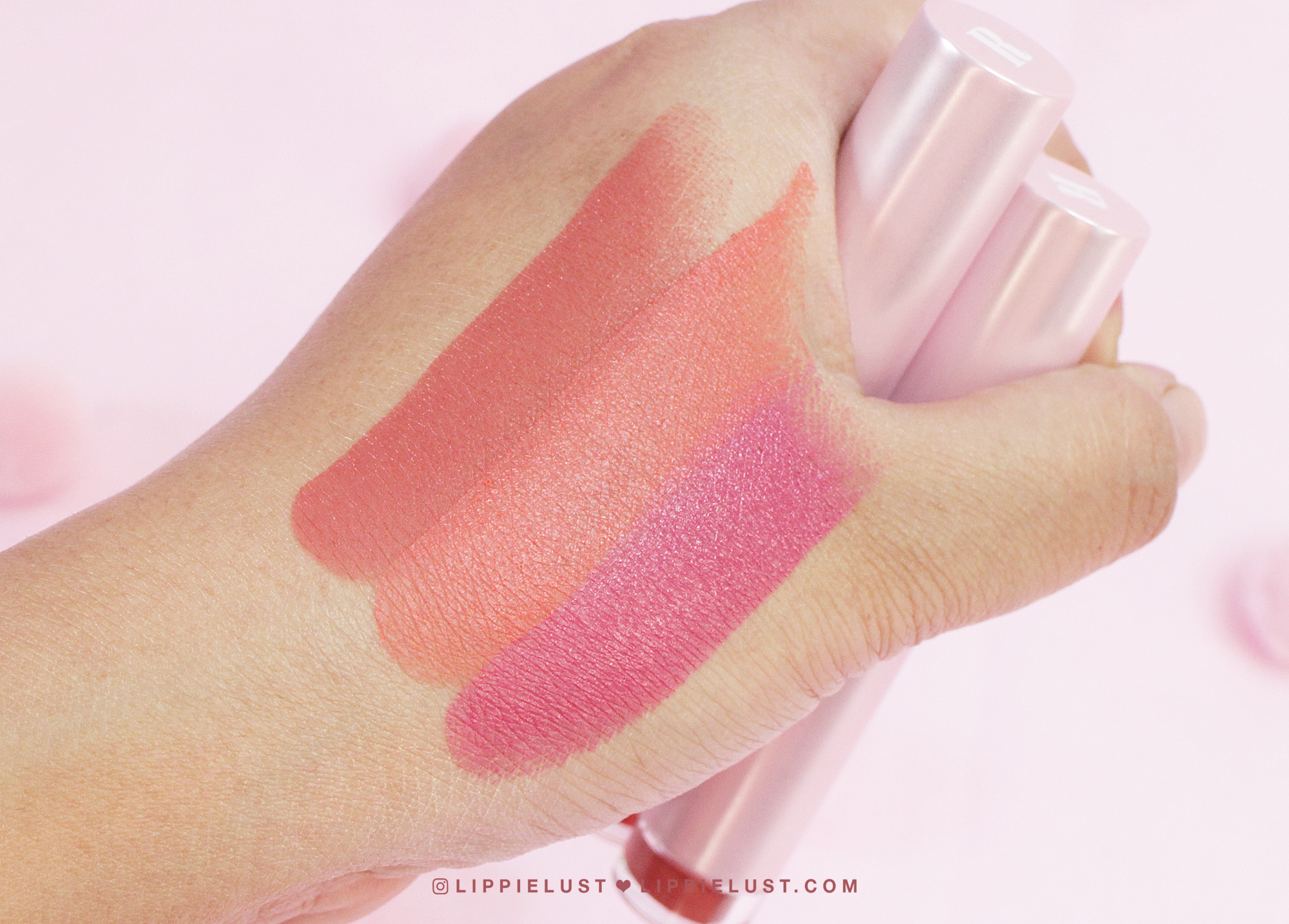 RADC Lip and Cheek Duo memiliki bau generic lipstik, alias wangi lipstik biasa — bukan floral, sweet, atau apapun. Baunya sama sekali gak mengganggu.
✨

 COLORS

Kalau di swatch di tangan,  3 dari 8 warna memiliki tone serupa yaitu POP, SABRINA, dan BELINDA. Hasilnya akan berbeda jika sudah diaplikasikan di bibir which is of course,  warna dasar bibir dan juga skintone kalian juga mempengaruhi. Pengalamanku pribadi, aku lihat POP lebih seperti warna warm orange-brown, SABRINA lebih earthy dengan warna bright reddish brown, sedangkan BELINDA memiliki warna plum-brown. Semuanya memiliki hasil akhir di bibir yang natural, apalagi kalau diaplikasikan sesuai selera. Di kulitku, semua warnanya terlihat natural tergantung mood-ku. Jika MARIA terlalu gelap, kalian bisa aplikasikan tipis-tipis aja seperti bagaimana Maria Rahajeng seringkali demonstrasikan warnanya sendiri di foto-fotonya.

Warna Elizabeth merupakan warna termuda dari semuanya. Di aku, Elizabeth terlihat taupe (greyish brown), so I don't really like the color. On Elizabeth Rahajeng dan banyak orang, shade Elizabeth cantik sekali! It just doesn't work on me though.

SABRINA, however, memiliki sheer to medium pigmentation daripada 7 shade lainnya. Juga lebih creamy dan shiny, so I can't say it has semi-matte finish.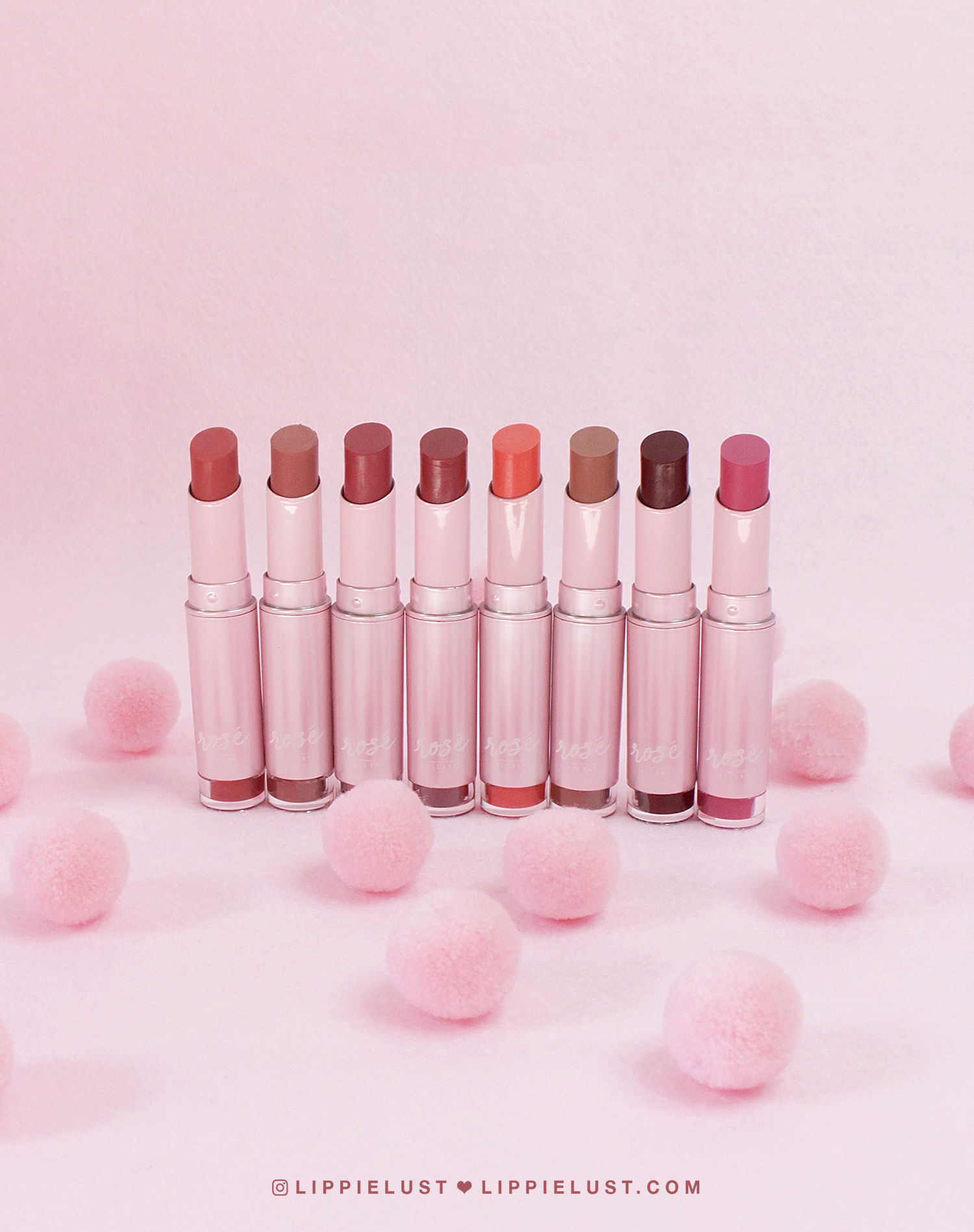 ✨

 STAYING POWER

On me, RADC Lip & Cheek Duo bisa stay dengan baik. Beberapa shades meninggalkan stain yang cantik, dan setelah beberapa jam pemakaian (Approx. 4 hours) lipstik mulai fading menghasilkan penampilan lipstik di bibir jadi lebih natural. Lipstiknya sendiri waterproof dan moisturizing walaupun menurutku gak terlalu terasa melembabkan. And if you're wondering… no, it's not transfer-proof.
✨

 ABOUT COLLABORATION

Yang menarik perhatian adalah jenis kolaborasi yang dimiliki oleh RADC dengan beberapa influencers / womenpreneurs. 100% dari profit penjualan akan didonasikan untuk membantu edukasi perempuan entrepreneur yang ingin memulai usahanya melalui Womanpreneur Community Indonesia. As long as it's for a good cause, I'm happy to support. Also, becoming entrepreneur is one of my main dreams I want to achieve so, udah pasti dong aku bakal support.

 Kalian bisa baca cerita lengkap tentang kolaborasinya di official website Rosé All Day.
✨

 PACKAGING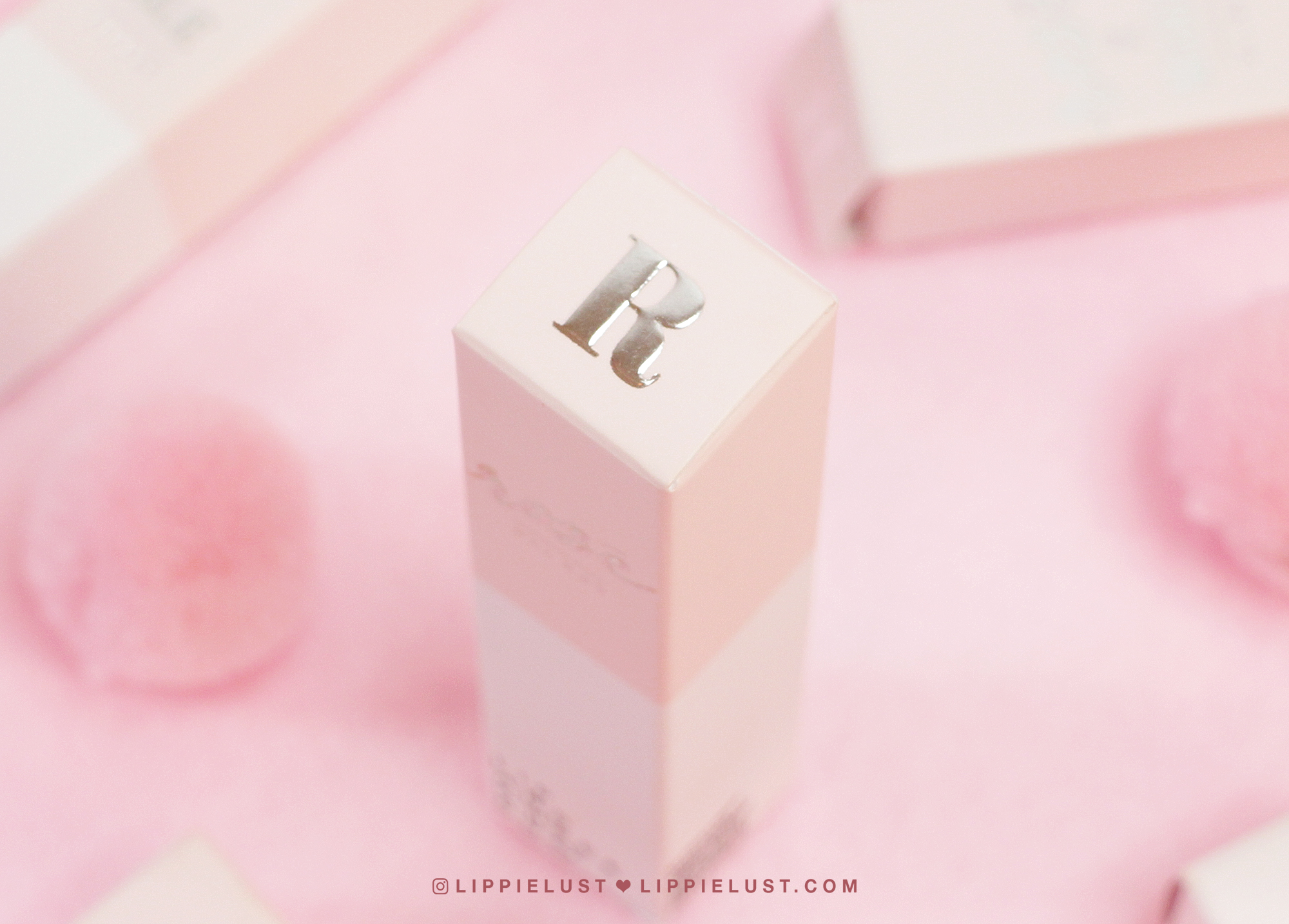 The 'R' embossed silver monogram on top of the box was the first thing that made me fall in love.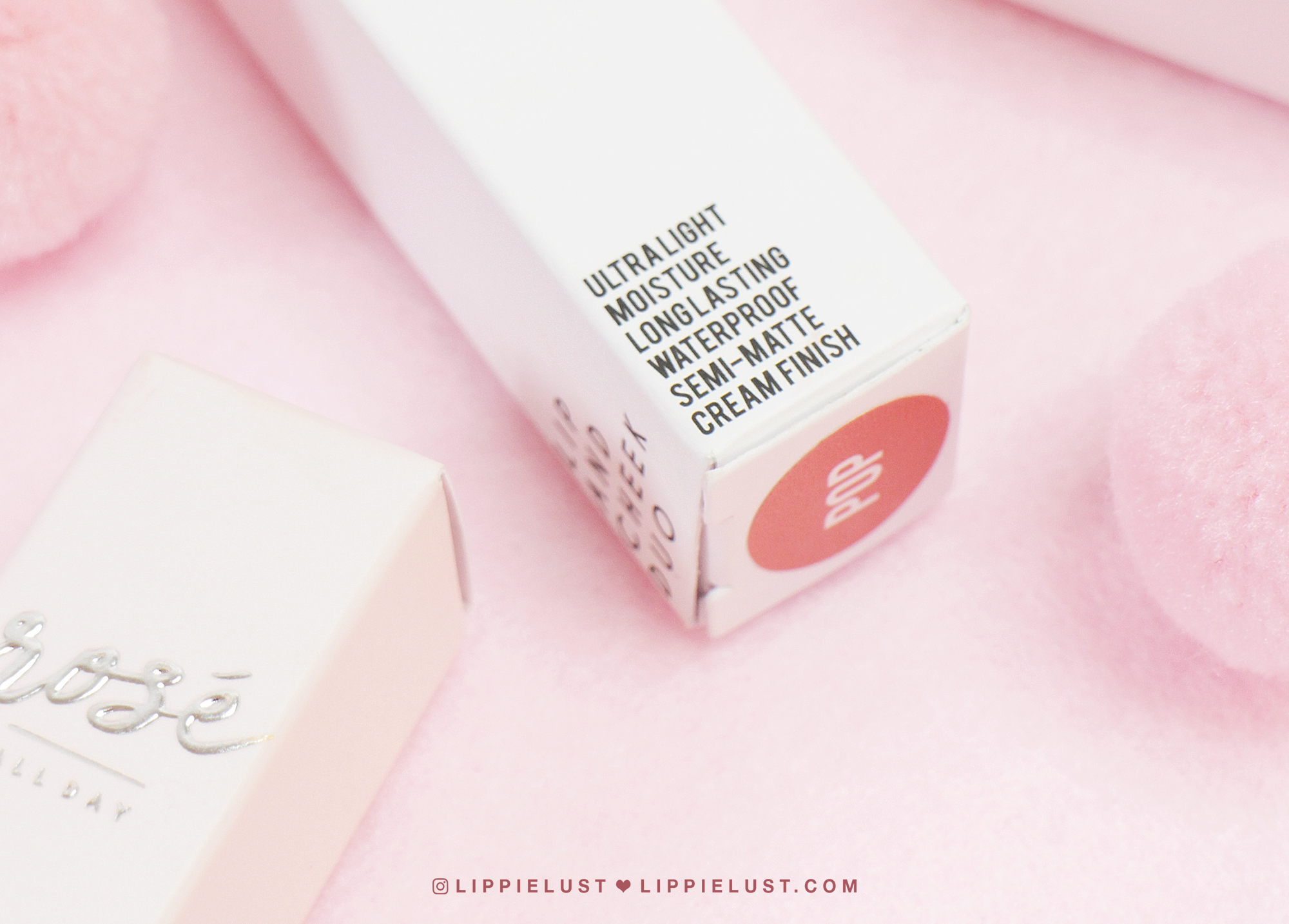 The product description is placed on the bottom of the front side of the box.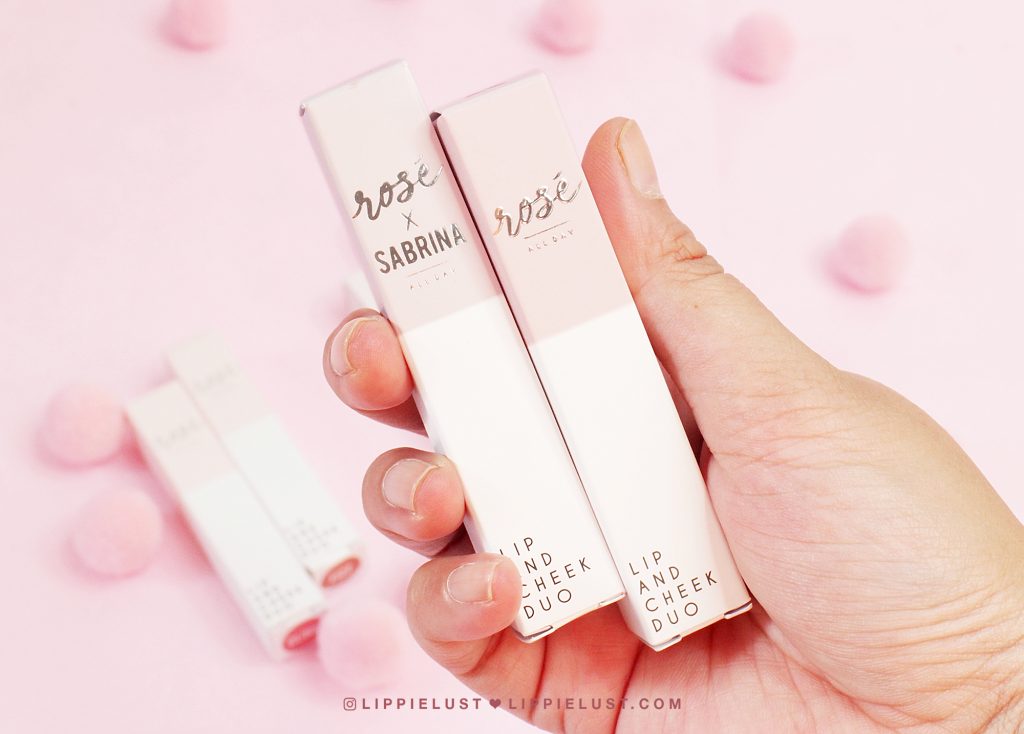 Box dari collab shades dan box original shades memiliki sedikit perbedaan seperti diatas. Selain logo 'Rosé' yang berbeda (collab shades menggunakan teknik hot press sedangkan original shades menggunakan teknik emboss), warna box bagian atas pun agak sedikit berbeda: collab shades berwarna pale pink dan original shades berwarna soft pink.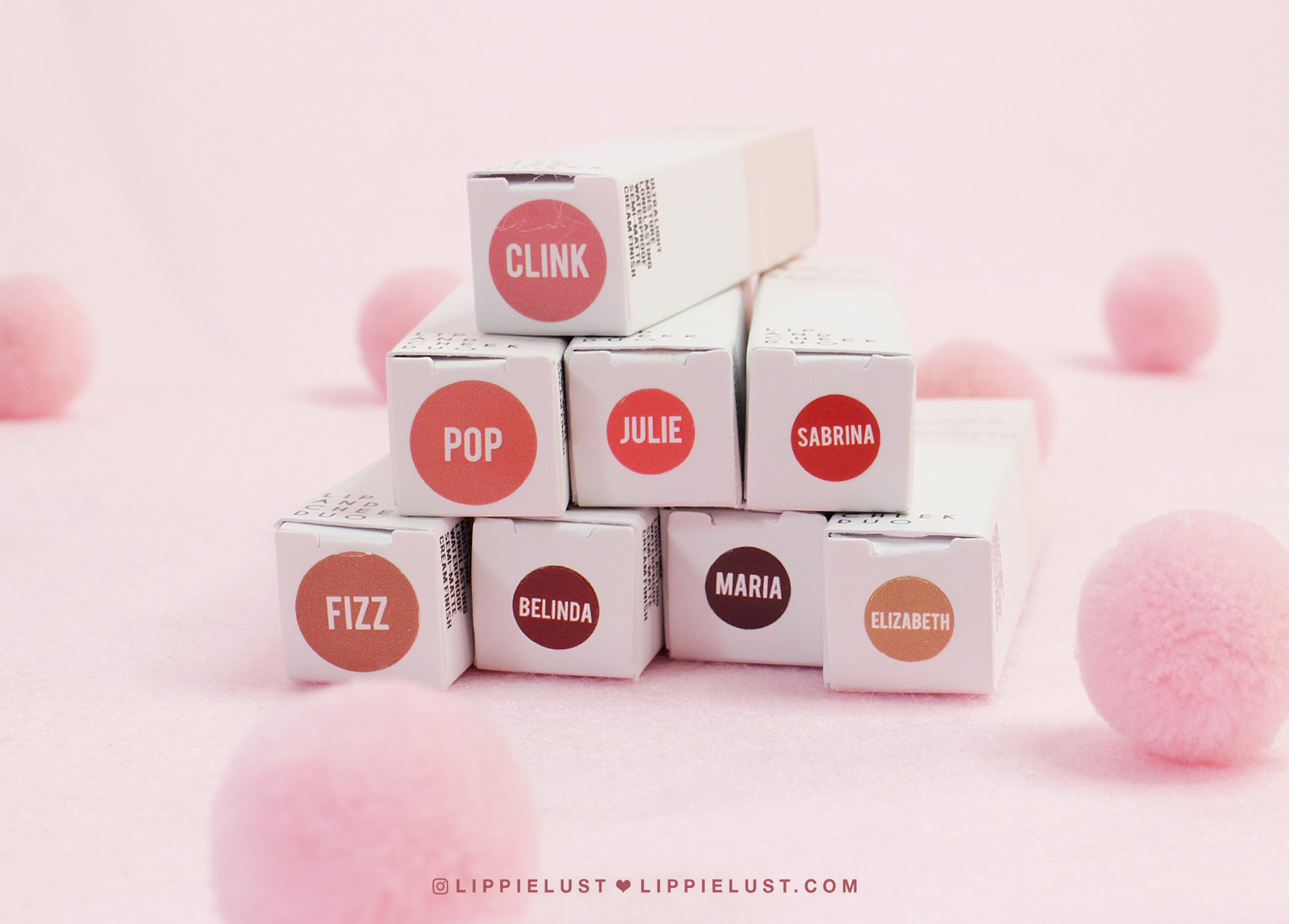 Detail nama-nama shades ada di box bagian bawah, juga di lipstiknya sendiri.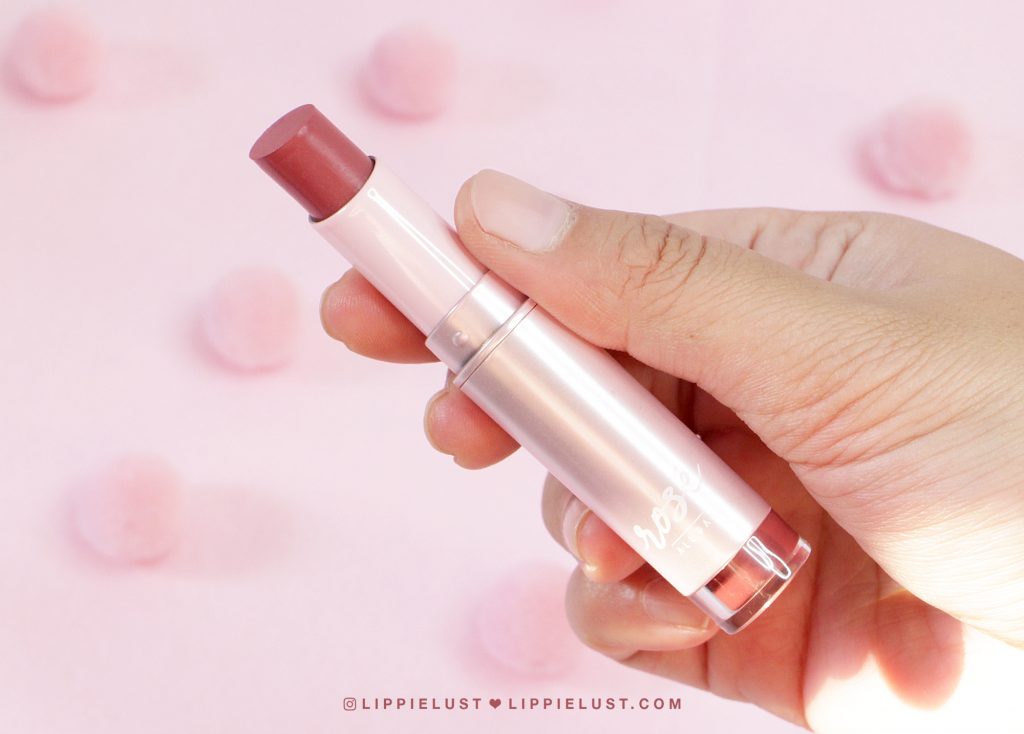 Bentuk tube-nya tinggi dan tidak terlalu ramping, so I need to worry the lipstick will fall off easily from the tube karena cukup lebar dibandingkan lipstik-lipstik dengan dudukan ramping seperti milik Purbasari ataupun Make Over Hi-Matte. Container-nya sangat kokoh dan nyaman digenggam dengan detail clear acrylic di bagian bawah untuk lihat seperti apa warna shadesnya.
Tapi, ujung lipstik yang rata seperti ini akan sedikit sulit diaplikasikan di sudut-sudut sempit bibir. Aku rekomendasikan untuk pakai lip brush untuk mewarnai sudut senyum bibir dan juga cupid's bow (lekukan bibir bagian atas).
✨

 INGREDIENTS

Menurut penilaian dari skincarisma.com, ingredients RADC Lip & Cheek Duo adalah sebagai berikut.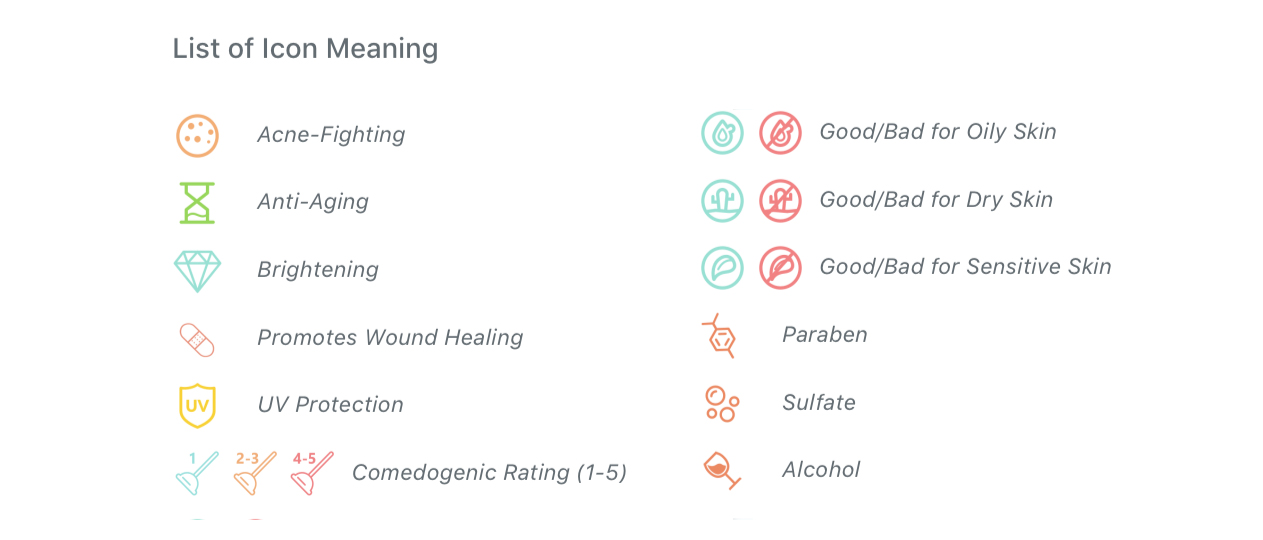 As you can see, produk ini sudah memiliki UV protection dan juga bebas Paraben, Sulfate, dan Alcohol. RADC juga menyatakan kalau brand-nya memang Cruelty Free.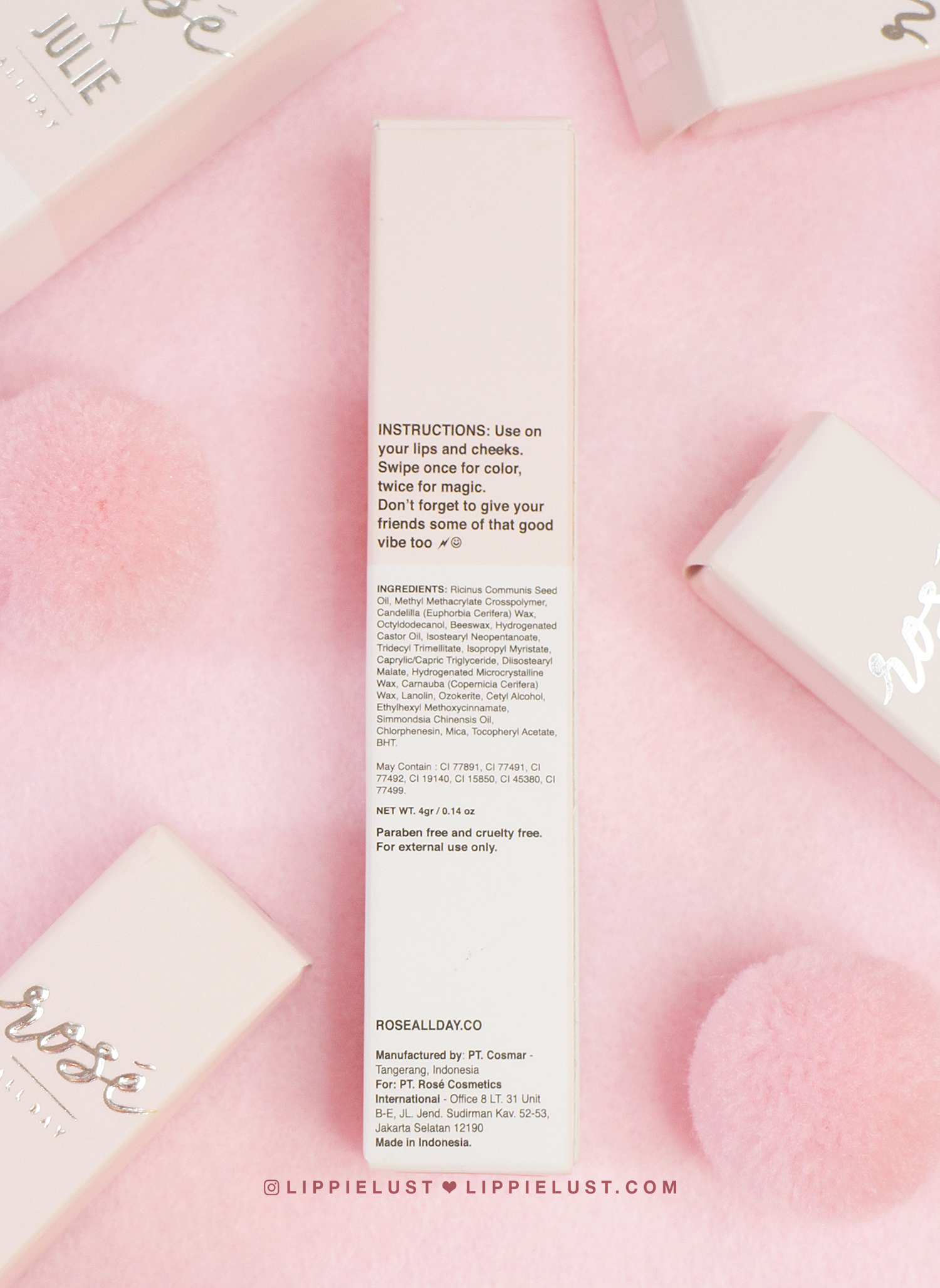 ✨

 WHERE TO BUY

IDR. 165,000 / each at Rosé All Day's Official Website.
✨

 SWATCHES

Firstly, don't forget to follow me on Instagram to always stay in the know: LIPPIELUST

Secondly, do not edit / repost my photos without my consent. Now enjoy my swatches 😉