Say hello to another review!
#GoLocalLippie akhirnya datang lagi. I'm sorry guys for the lack of posts these days, dua bulan ini aku mondar-mandir Jakarta – Bandung untuk beberapa events. I enjoyed it for sure, meeting new friends, sharing about lipstick and all, tapi sayang semakin banyak event itu artinya semakin sulit buat aku meluangkan waktu untuk bikin review di blog. I promise you guys starting next month, I'll spend more time for blog just like the old good days.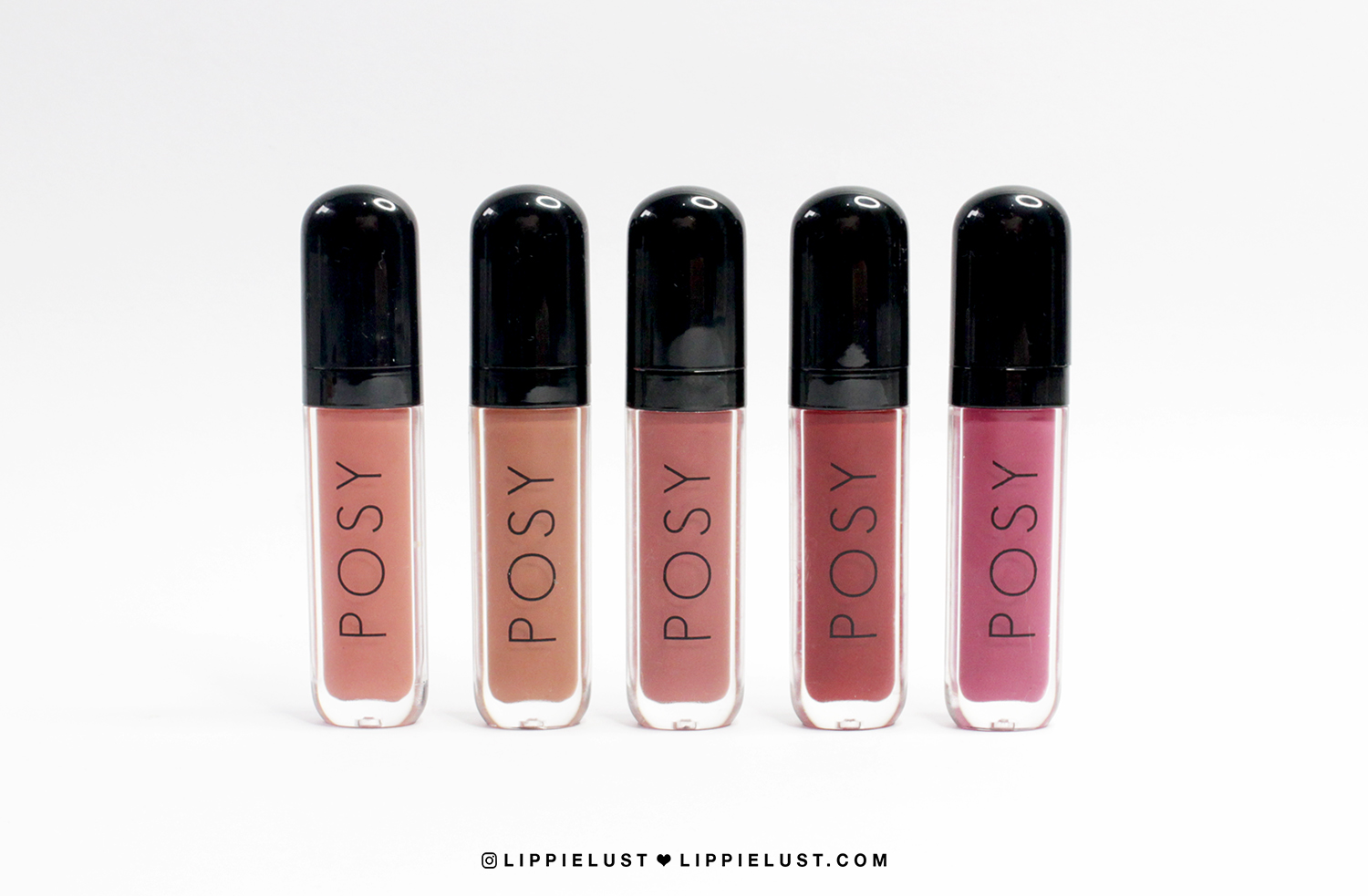 Around February, Diandra the owner of POSY Beauty contacted me through my personal Whatsapp number. Secara personal, Diandra meminta aku untuk mereview produk miliknya yang akan dirilis, walaupun pada saat itu POSY Beauty belum lahir. What I like about her is she is a Lippielust's active follower / reader and genuinely likes the reviews I made. Of course I said yes. Gak banyak pemilik brand yang berani menawarkan produknya untuk di-review (aku gak akan bilang 'honest review', because it's no use. I always do 'honest' review after all). So thank you Diandra for trusting me, and here goes my thoughts on POSY Beauty.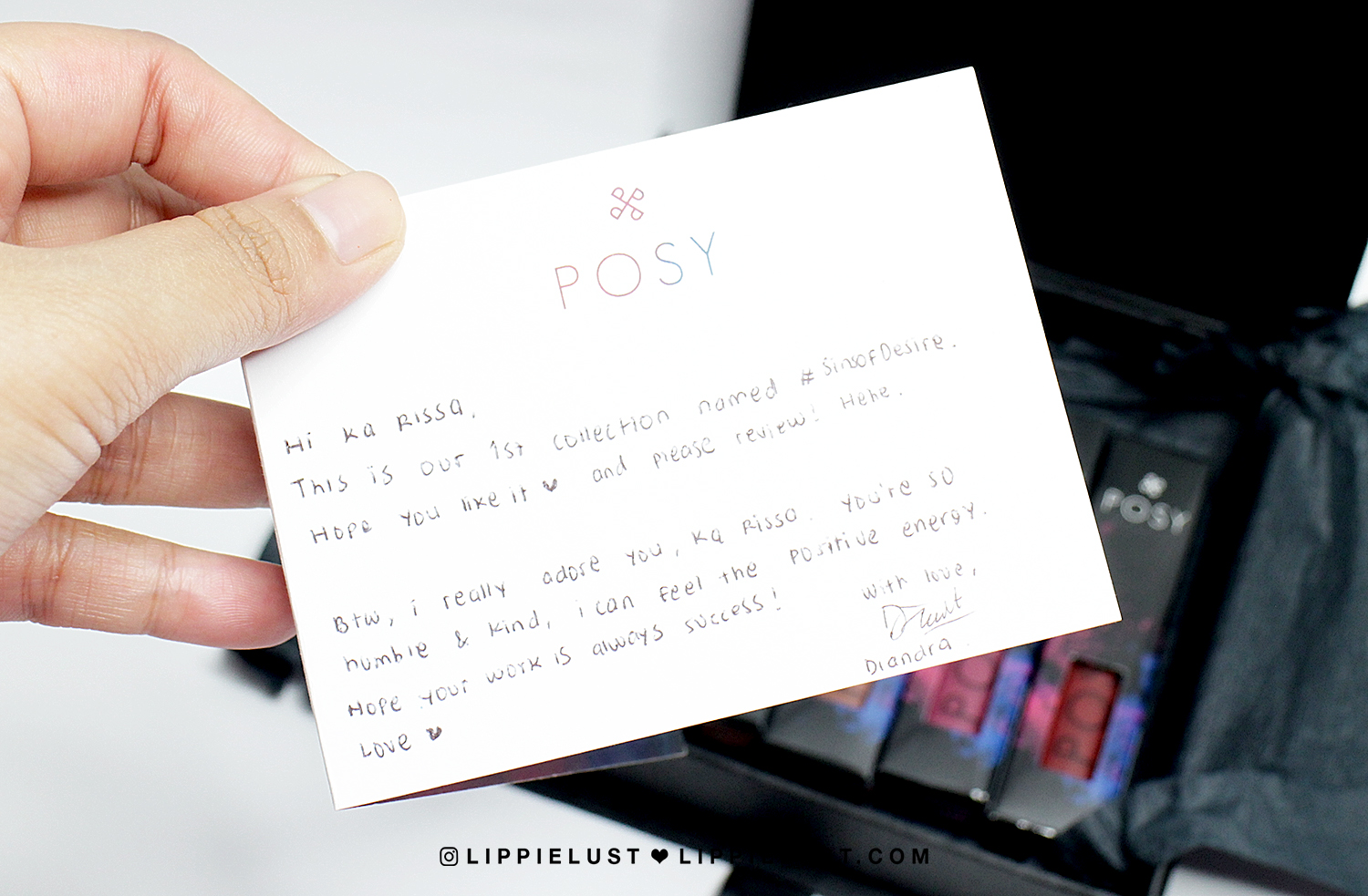 ✨

ABOUT THE PRODUCT

Seperti yang kalian tau, POSY Beauty merupakan brand baru di industri kosmetika Indonesia. Koleksi pertamanya tentu saja lip cream dengan tema Sins of Desire. Well actually.. I don't pretty much get the meaning of it. Warna yang ditawarkan dalam koleksi Sins of Desire ini menurutku standar, beberapa warna universal (nudes) untuk disesuaikan dengan skin tone banyak orang, satu warna merah, dan satu warna yang trendy, yaitu ungu. It's like a template, so no surprises here. I expected the name of this collection to be more specific and accurately connected with the shades. To be precise, I expected it to be more 'lustful' by kicking out the nudes and go with the bold shades instead —  menyesuaikan dengan tema grafik di website dan juga packaging produk yang menurutku udah sexy.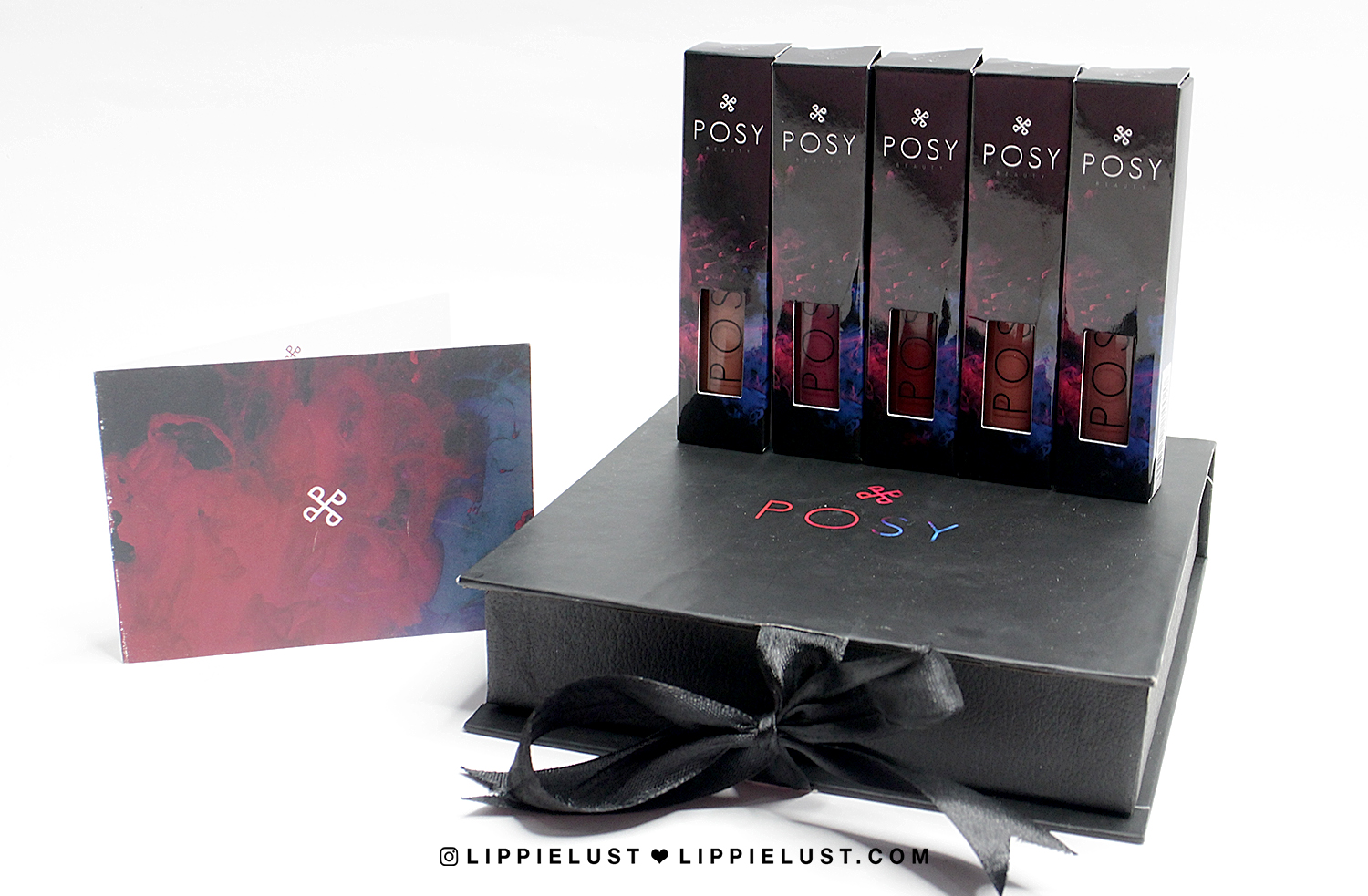 On the other hand, aku suka banget packagingnya baik box maupun botol lip cream-nya sendiri yang beda dari yang lain. Box-nya bernada sama dengan grafik-grafik di website, which is great. The theme  'Sins of Desire' is applied on both. Soal botolnya, kayaknya aku belum pernah sekalipun menemukan botol dengan bentuk yang sama. Botolnya pipih, dengan logo type 'POSY' di bagian badan botol. I'm impressed. Di bagian bawah botol ada nama-nama warnanya tanpa ada tulisan lain jadi menurutku cukup jelas dan membantu.
✨

ABOUT THE FORMULA

So let's talk about the formula, karena mau serumit apapun tema produknya tetap yang seharusnya jadi juara adalah performa produknya. Before we get into that, sekedar informasi: POSY Beauty diproduksi oleh PT. Cedefindo Indonesia untuk PT. Jooliet Mitra Gemilang (POSY Beauty). Beberapa produk yang udah pernah aku review hasil produksi Cedefindo adalah ESQA Cosmetics Matte Lip Liquid, MOB Cosmetic Ulti-matte Lip Creme, VAL by Valerie Thomas, dan yang paling baru adalah Candy Color Cosmetics Matte Lip Cream.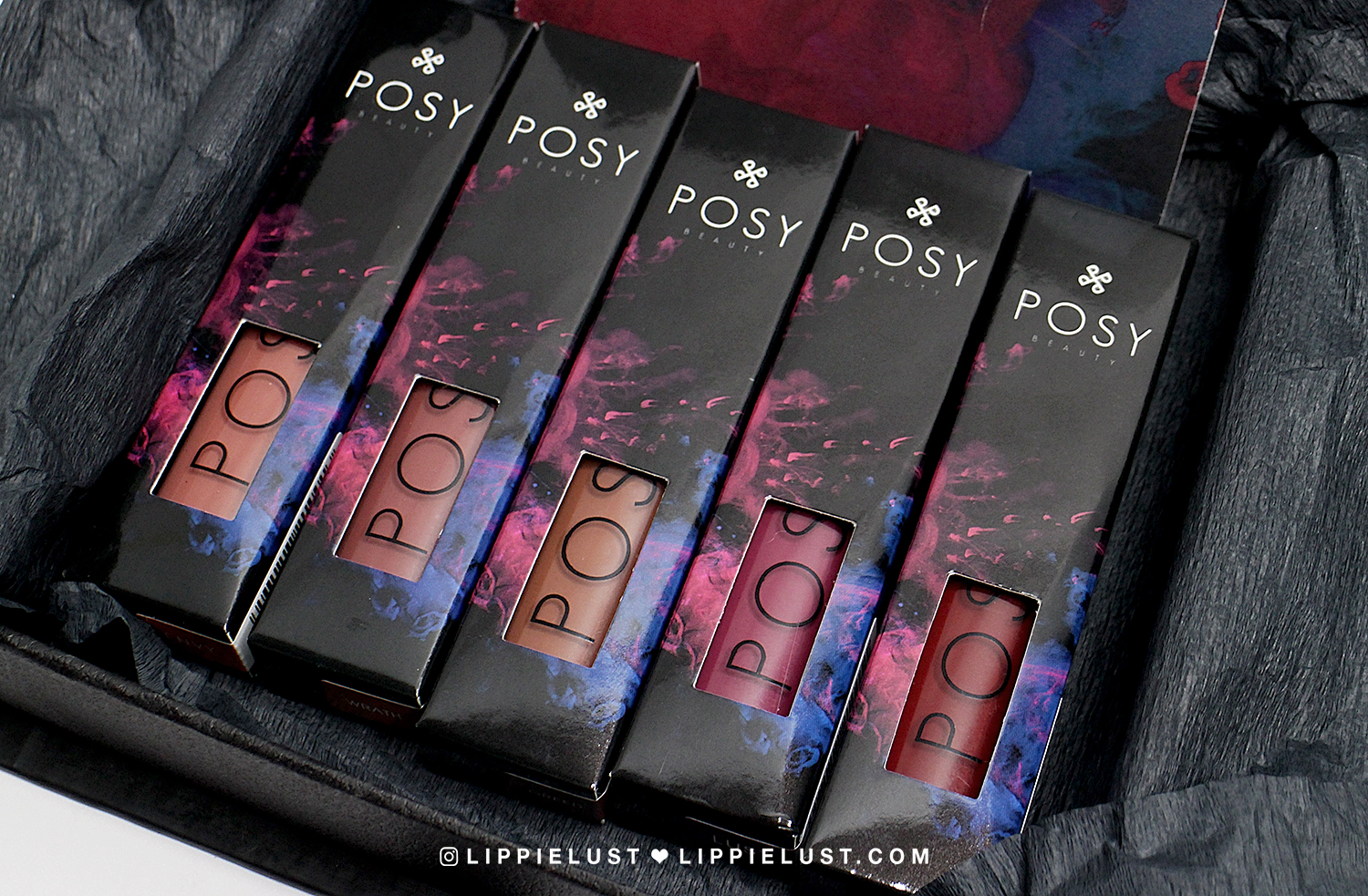 Now before you think negatively about it, POSY Beauty lip cream tidak memiliki kemiripan dengan beberapa brand yang aku sebut diatas dalam segi formula. I'm happy. Karena disitulah letak dimana pemilik brand ikut andil dalam sebuah proses penciptaan produk: they do have their own standard and do their research very well.
POSY Beauty punya formula yang creamy tapi tidak menggumpal. I mean, produk yang dibawa oleh aplikator tidak terlalu banyak — well makasih banyak buat mulut botol yang didesain sempit — sehingga ketika aku ratakan produknya di bibir, lip cream bisa diatur dengan lebih baik. Lebih terasa tipis dan ringan, juga gak banyak produk yang terbuang!
Kalau tipis aja gak cukup, how about this: POSY Beauty lip cream juga punya pigmentasi yang cukup baik. Cukup 2x celup aja produk udah bisa menutup warna bibir asli. It's true: ringan, terasa tipis di bibir, dan pigmented. How can I ask for more?!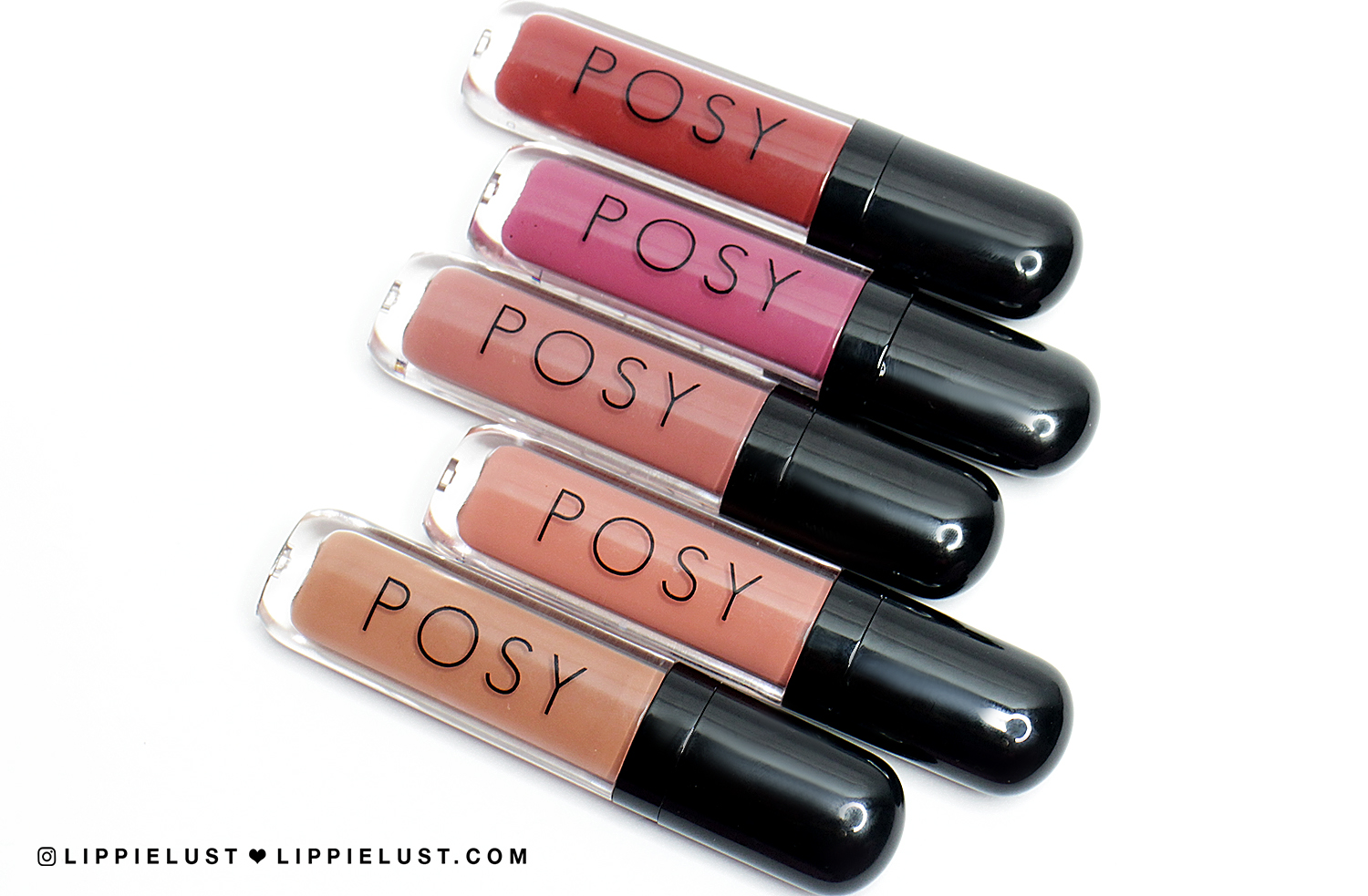 Hasil akhir dari POSY Beauty Lip Cream adalah matte, tepatnya velvety matte. Tekstur yang paling aku suka dari liquid-to-matte lipsticks / lip creams.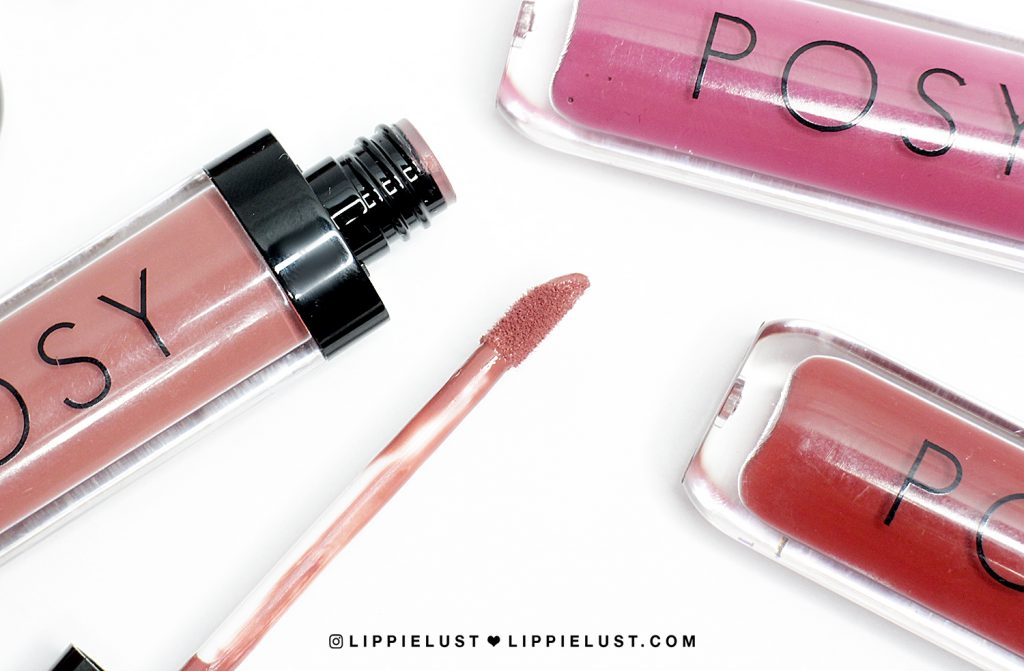 FYI…
POSY Beauty secara resmi memiliki sertifikat HALAL MUI, Cruelty Free (tidak ada tes terhadap hewan), juga Vegan (tidak memiliki unsur hewani dalam produk). Just so you know, proses pendaftaran HALAL MUI itu nggak sebentar. Banyak brand yang curhat kalau pendaftaran Halal itu bisa mencapai waktu 1 tahun, sementara BPOM bisa sampai 3-5 bulan lamanya. Sama seperti pengusaha fast fashion, 1 tahun itu waktu yang amat sangat lama untuk pengusaha kosmetik karena simply kalau kelamaan, bisa jadi tren-nya udah berubah. Sad, kan. Jadi kalian ngerti kan kenapa di Indonesia gak pernah ada holiday edition products? Hmmm………
So good job POSY Beauty! Perjuangannya gak sia-sia. Produk yang dirilis pun tidak mengecewakan. I genuinely love the formula.
Soal wanginya, POSY Beauty lip cream punya wangi chemical, wangi lip cream banget. Menurutku wangi seperti ini bukan wangi yang mengganggu.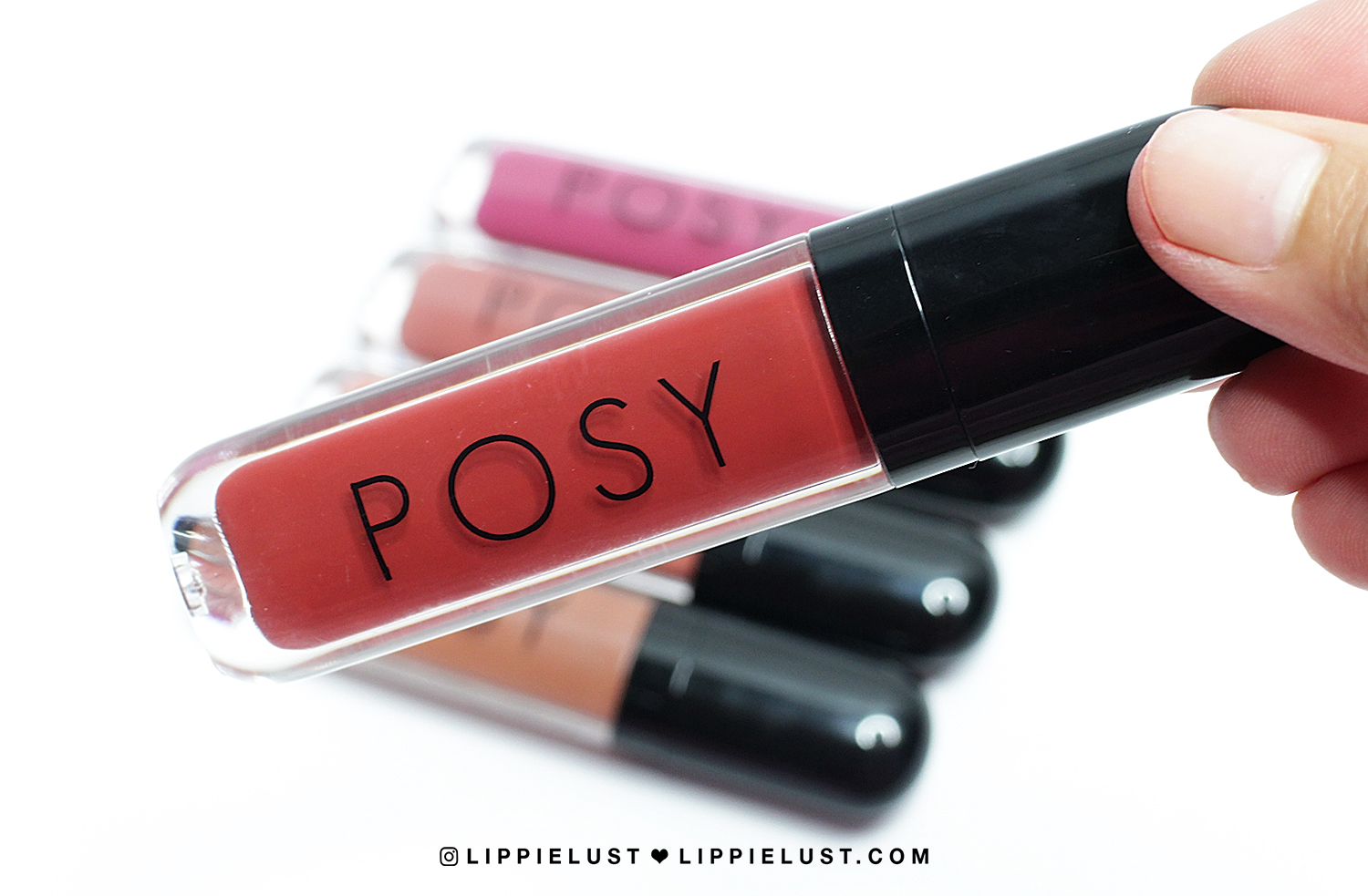 ✨

STAYING POWER

Well nothing lasts forever, especially lipsticks. POSY Beauty lip cream bisa stay sampai 5-6 jam dengan baik. Gak ada kecenderungan kering, dan tidak transferproof. Lip cream-nya stay kok di bibir, hanya saja kalau dipegang, lipstik masih bisa nempel di jari.  Lipstik akan luntur kalau dibawa makan, dan perlu reapply karena tampilan lipstik di bibir bisa hilang sama sekali terutama kalau makan makanan berminyak.

Satu hal penting: ketika proses luntur, lipstik tidak benar-benar luntur tapi 'rontok' seperti ada gumpalan-gumpalan kecil. Biasanya aku dapetin ini setelah makan. Untuk mengatasinya, lip cream perlu dikocok secukupnya sebelum digunakan. Aku jamin, performanya akan jauh lebih baik dan efek rontok seperti yang aku bilang diatas akan hilang. 😉
✨

INGREDIENTS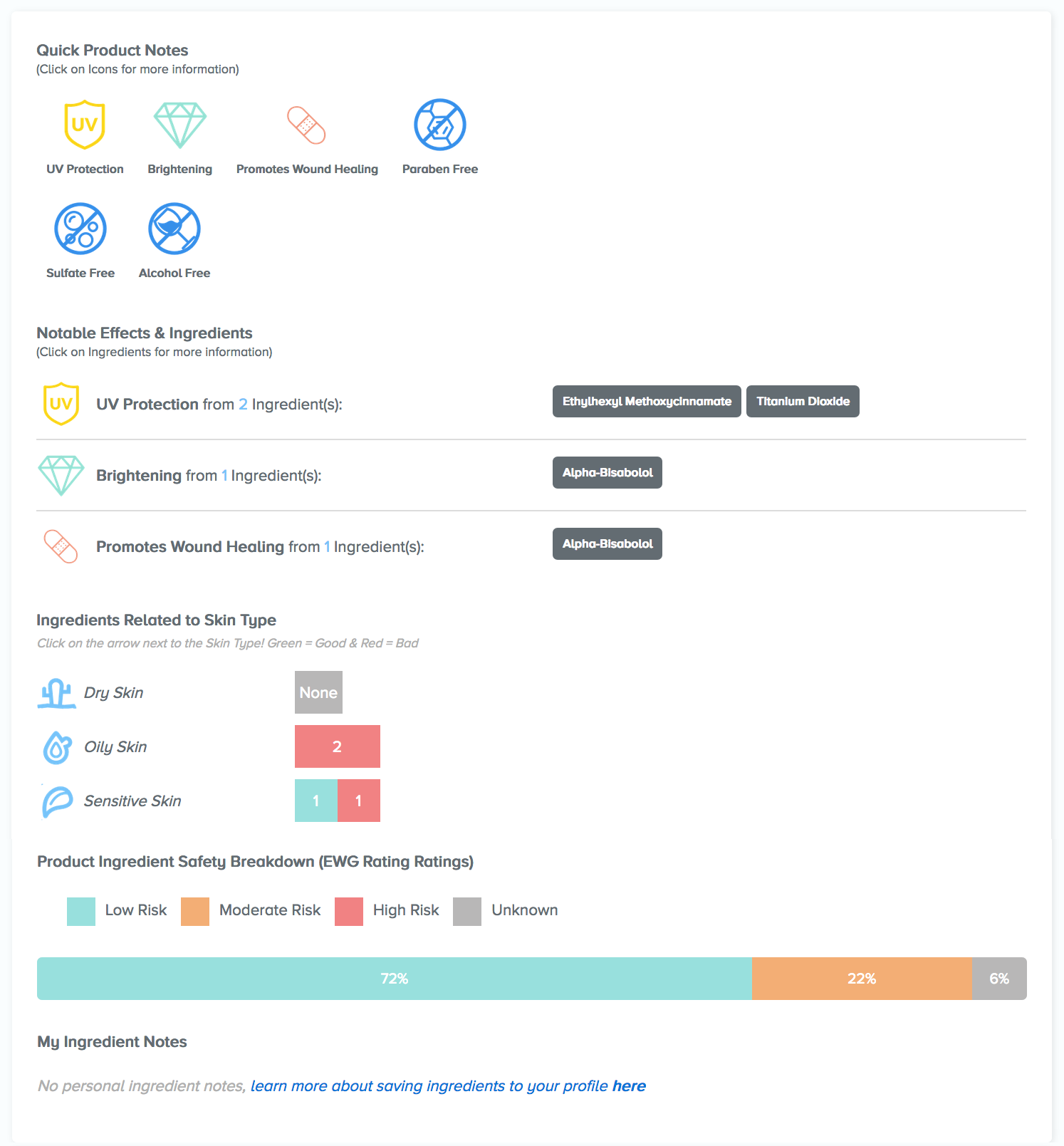 Important note:
Seperti yang bisa kalian liat, POSY Beauty Lip cream memiliki UV Protection dari dua ingredients: Ethylhexyl Methoxycinnamate dan Titanium Dioxide. Juga ada Alpha-bisabolol, yang lumayan sering nongol di beberapa ingredients beberapa produk yang berfungsi sebagai brightening juga bisa membantu menyembuhkan luka – misal, ketika bibir pecah-pecah dan terasa perih. Untuk yang memang menghindari paraben, POSY Beauty is free from Paraben (walaupun aku selalu mengulang pernyataan yang sama: Paraben is okay), Sulfate-Free, dan Alcohol-Free (halal).
Ingredients lengkap:
Isododecane, Trimethylsiloxysilicate, Cyclomethicone, Octyldodecyl Stearoyl Stearate, Titanium Dioxide, Copernicia Cerifera (Carnauba) Wax, Nylon-12, Disteardimonium Hectorite, Phytosteryl Oleate / Dioctyldodecyl Lauroyl Glutamate, Propylene Carbonate, Phenoxyethanol, Silica Dimethyl Silylate, Flavor, Ethylhexyl Methoxycinnamate, Tocopheryl Acetate, BHT, Alpha-Bisabolol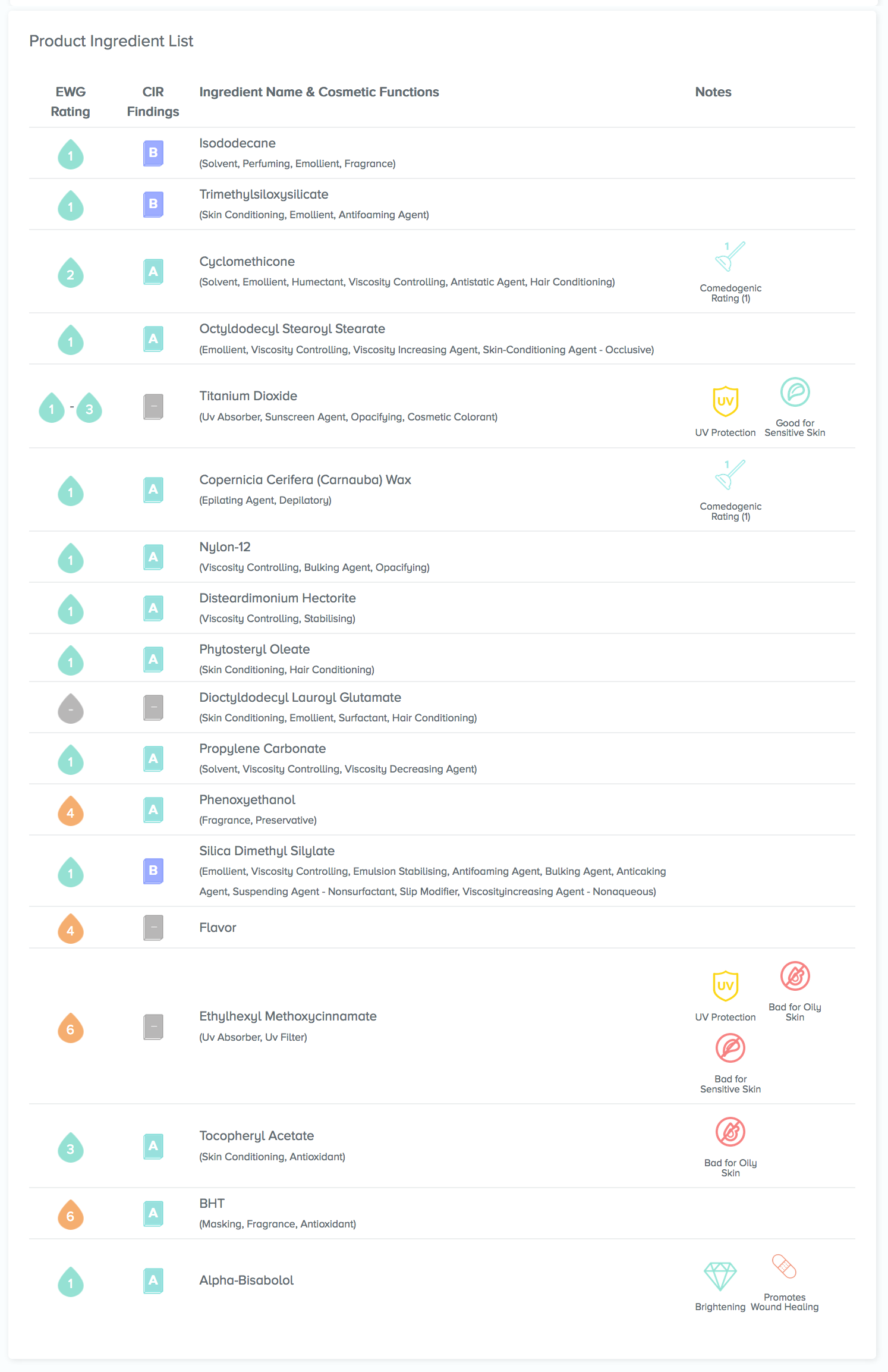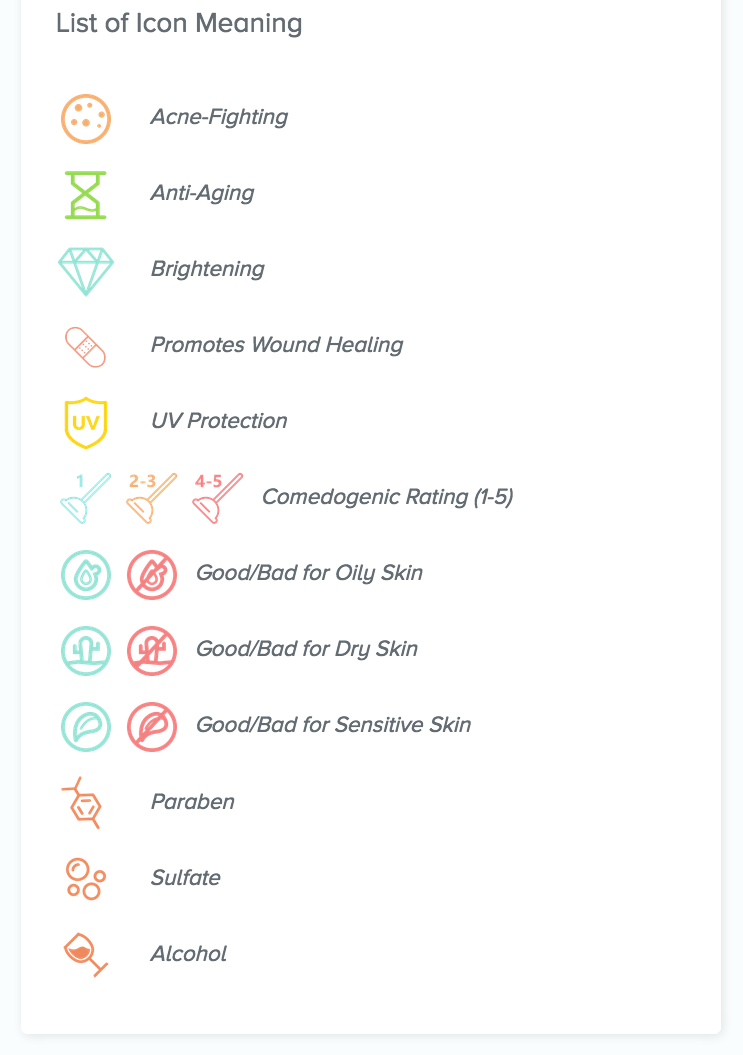 So guys, menurut kalian gimana? Balik lagi, produk yang bagus adalah produk yang cocok dengan diri kita sendiri. Well at least disini aku memberikan gambaran mengenai bagaimana produknya so it will make you easier to decide.
✨

WHERE TO BUY

POSY Beauty's Website, IDR. 149,900.
✨

SWATCHES