안녕하세요 친구!
Balik lagi ke review lipstik setelah dua hari kemarin aku habiskan waktu seharian buat bikin review-nya FENTY Beauty. Darn, ternyata bikin review makeup tuh lebih susah daripada bikin nge-review lipstik ya, aku salut banget sama temen-temen sesama blogger / reviewer makeup!
Nah, kali ini aku mau ulas produk baru dari SARANGE, pelopor brand premium Korea yang masuk ke Indonesia. Diluncurkan pada tahun 2014 lalu, Sarange mulai memasuki pasar kosmetik Indonesia melalui produk-produk kosmetika ala Korea yang disesuaikan dengan iklim Indonesia.
Produk yang baru dirilis ini namanya DREAMY MATTE LIPSTICK, lipstik dengan formula yang creamy dengan hasil akhir soft matte.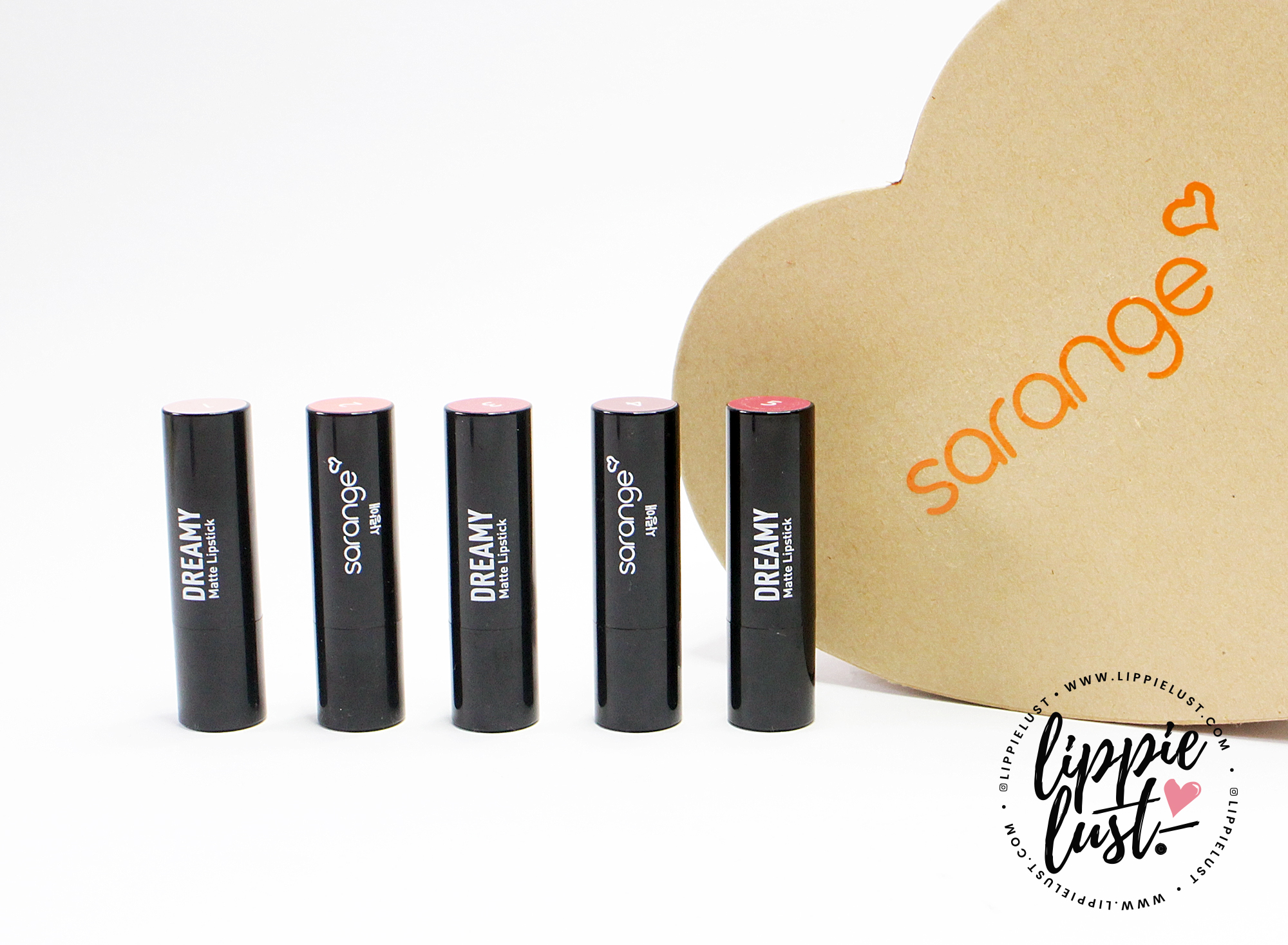 ✨

TENTANG PRODUK

Berbeda dengan mood lipstik Sarange sebelumnya yang bernuansa silver, Dreamy Matte Lipstik punya container berwarna hitam dengan logo juga nama produk di bagian tutupnya. Di bagian atas terdapat nomor-nomor lipstik yang senada dengan warna di dalamnya. Sedangkan di bagian bawah ada informasi yang lebih lengkap mengenai produknya, termasuk nama shades, berat bersih, dan asal pembuatan produk (Made in Korea).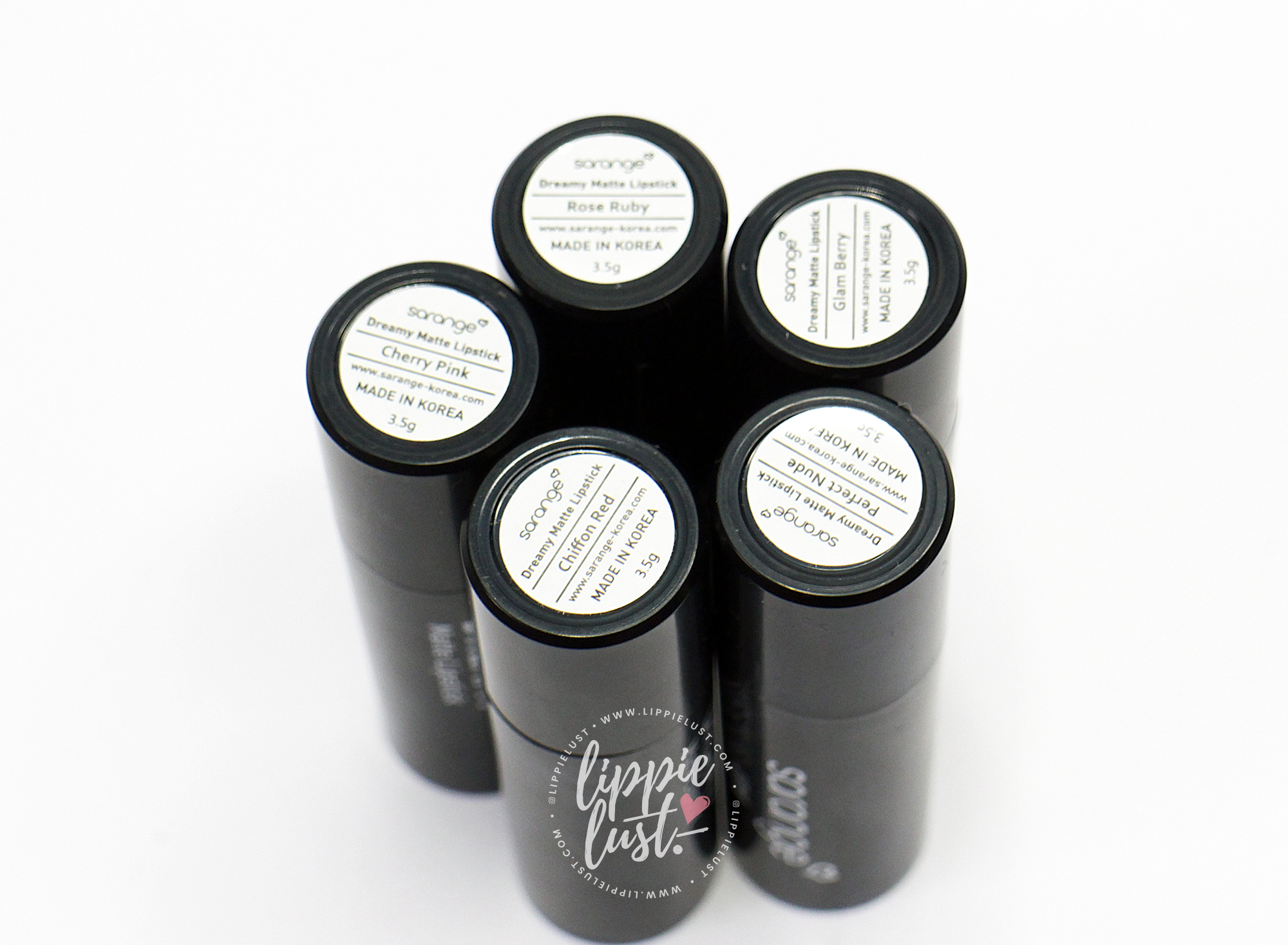 Terus, produk ini udah terdaftar belum sih di BPOM?
Udah kok! Kalian bisa cek masing-masing nomornya di plastik pembungkus lipstik lengkap dengan Expiry date-nya. Nomor BPOM-nya pun masih anget banget guys, tepatnya bulan Agustus 2017. Sayangnya lipstik ini hanya dibungkus plastik dan nomor BPOM ada di stiker yang ditempel di plastik tersebut. Aku harap sih, Sarange bisa mempertimbangkan untuk membuat box luarnya juga karena kesannya nanggung banget, produknya bagus tapi packagingnya terkesan gak menarik. *dadah-dadah sama tim Sarange* *sungkem*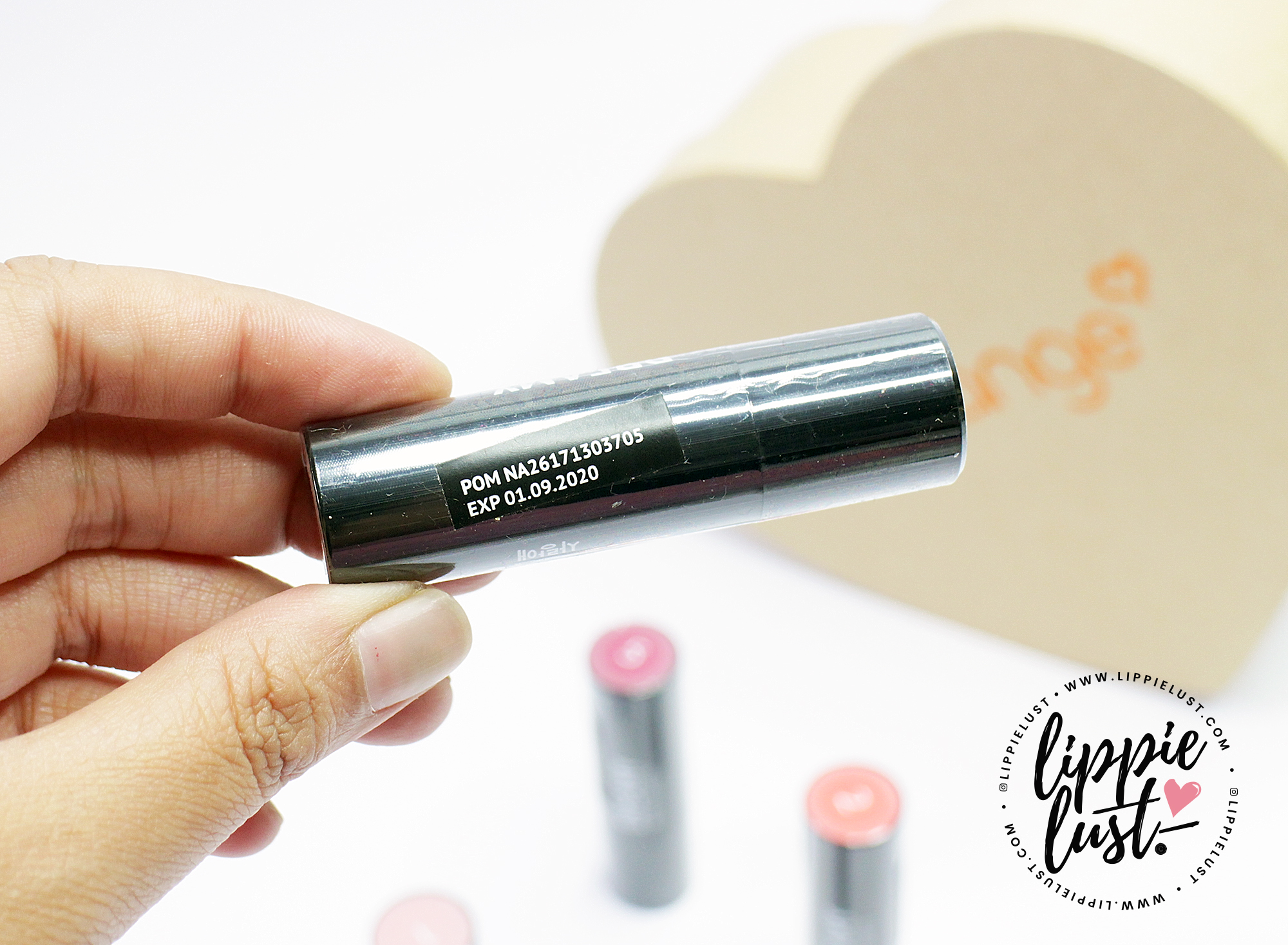 Hal lain yang aku sayangkan adalah tidak adanya keterangan ingredients list produk, website Sarange Indonesia maupun Korea sama-sama gak punya daftar bahan baku produk ini. Coba-coba googling pun hasilnya sama aja. But, karena udah terdaftar di BPOM, jadi aku less worry soal ini. Buatku yang penting sih produknya aman.
✨

VARIASI WARNA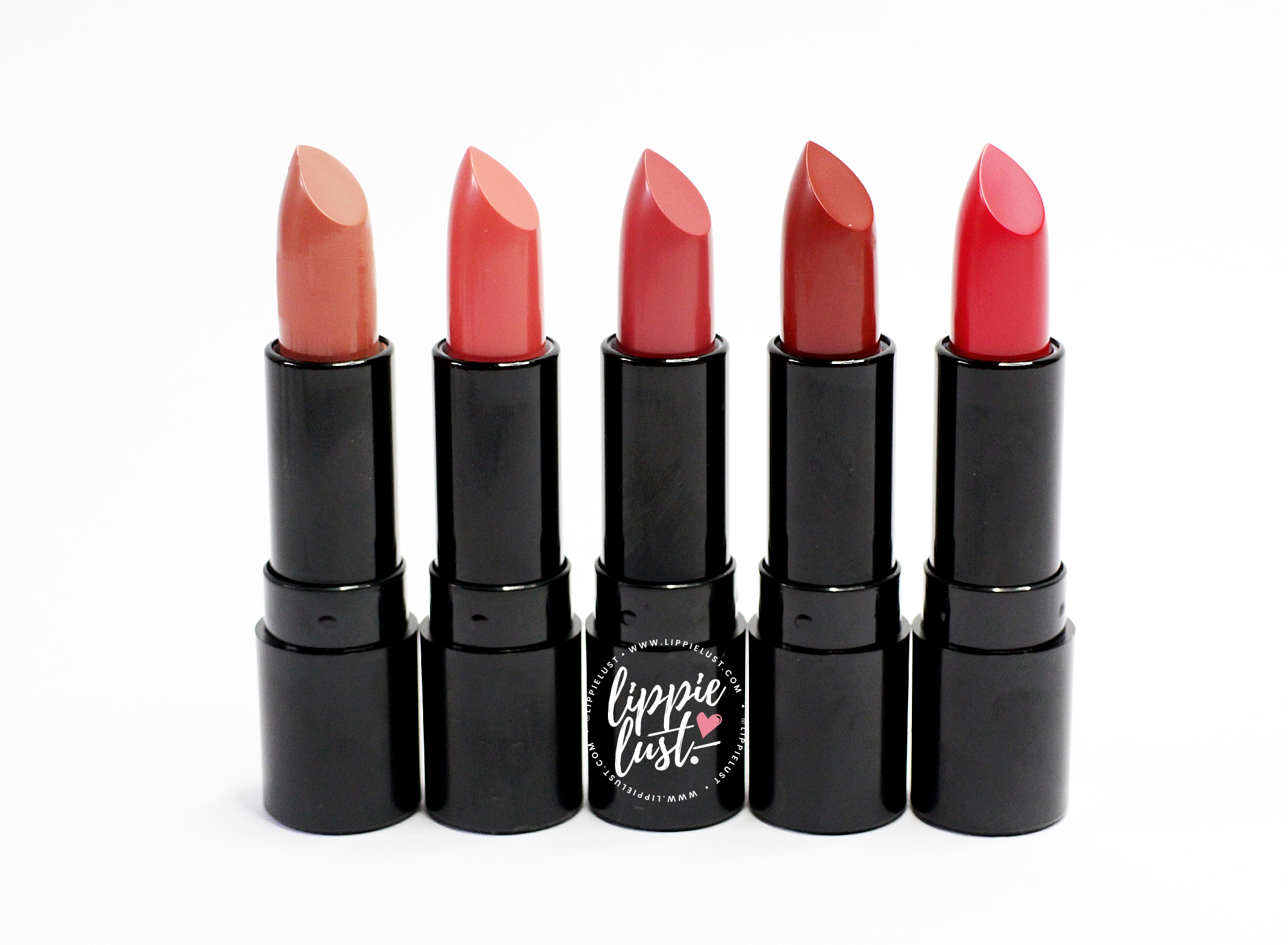 Total ada 5 warna yang bisa kamu pilih:
01 Perfect Nude – pinkish light brown nude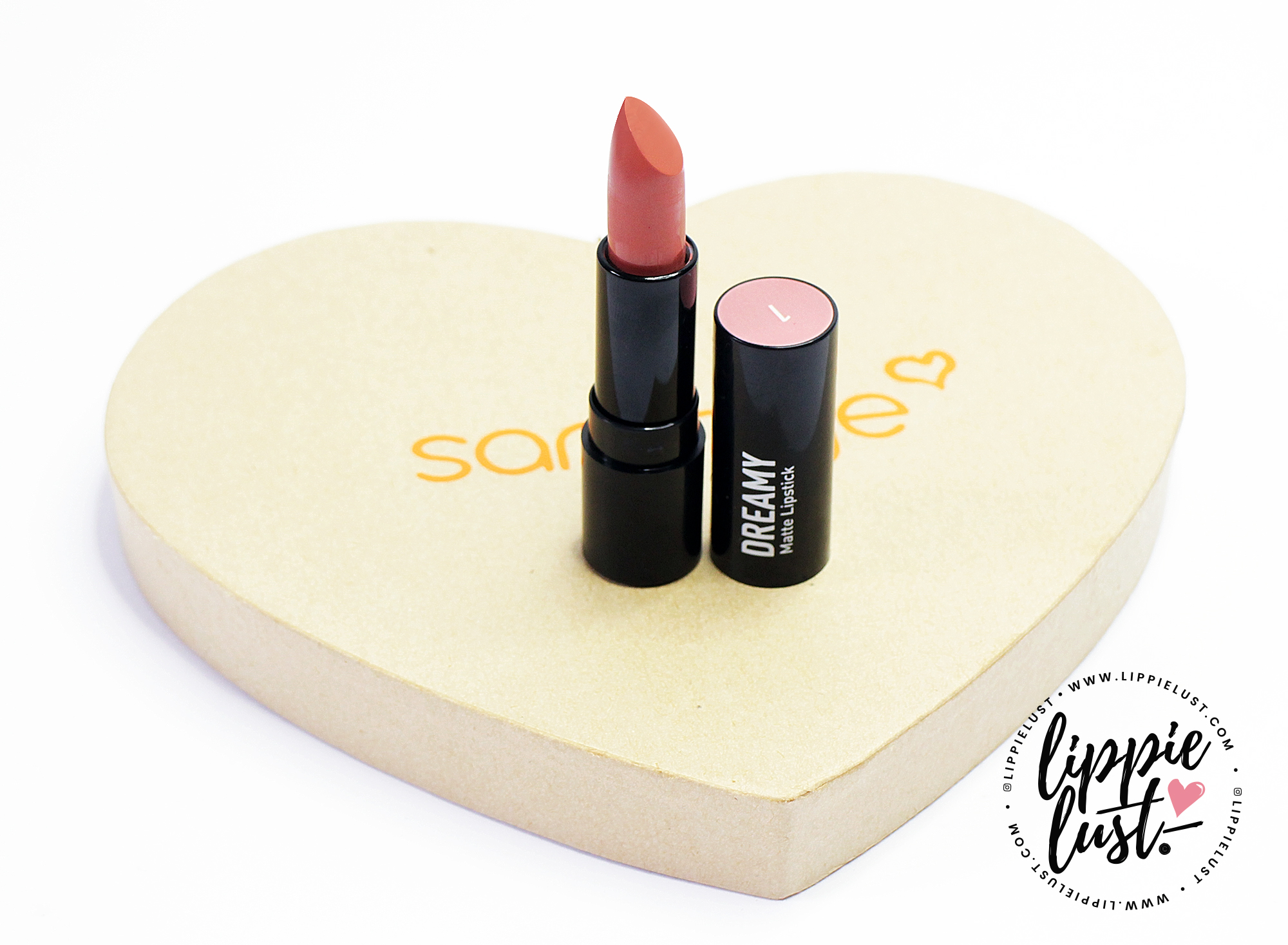 02 Cherry Pink – coral pink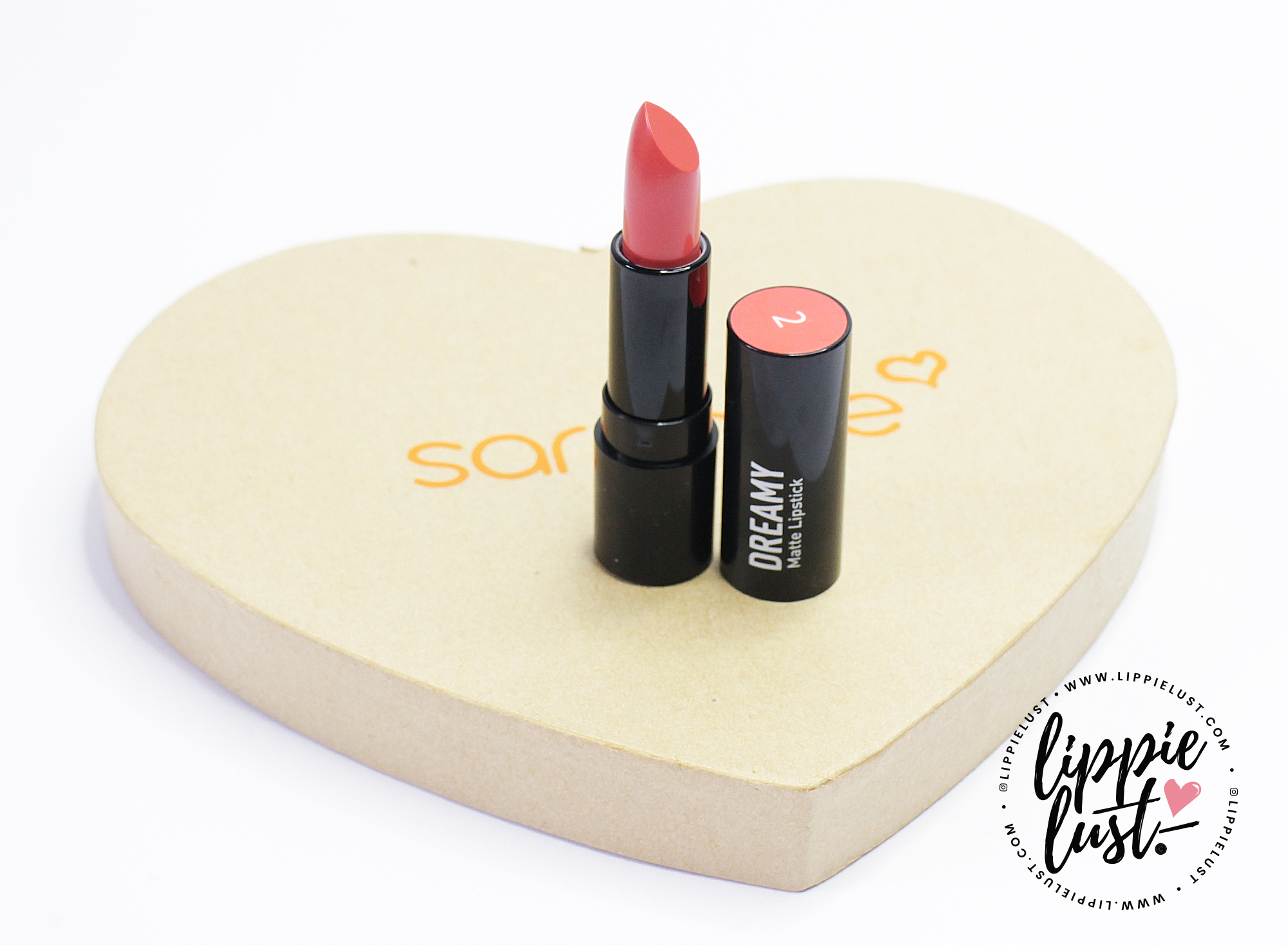 03 Chiffon Red – medium toned reddish pink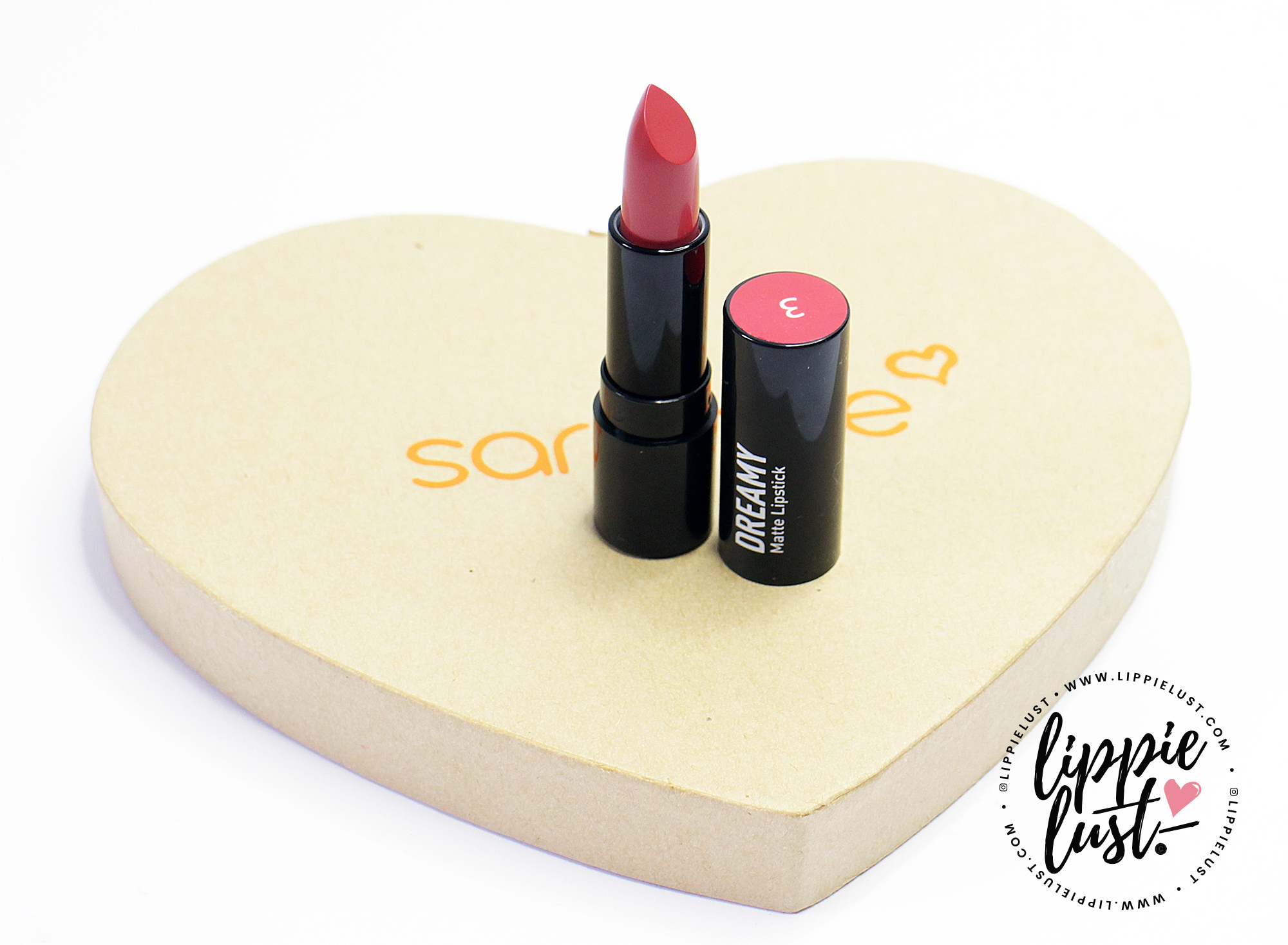 Glam Berry – deep berry red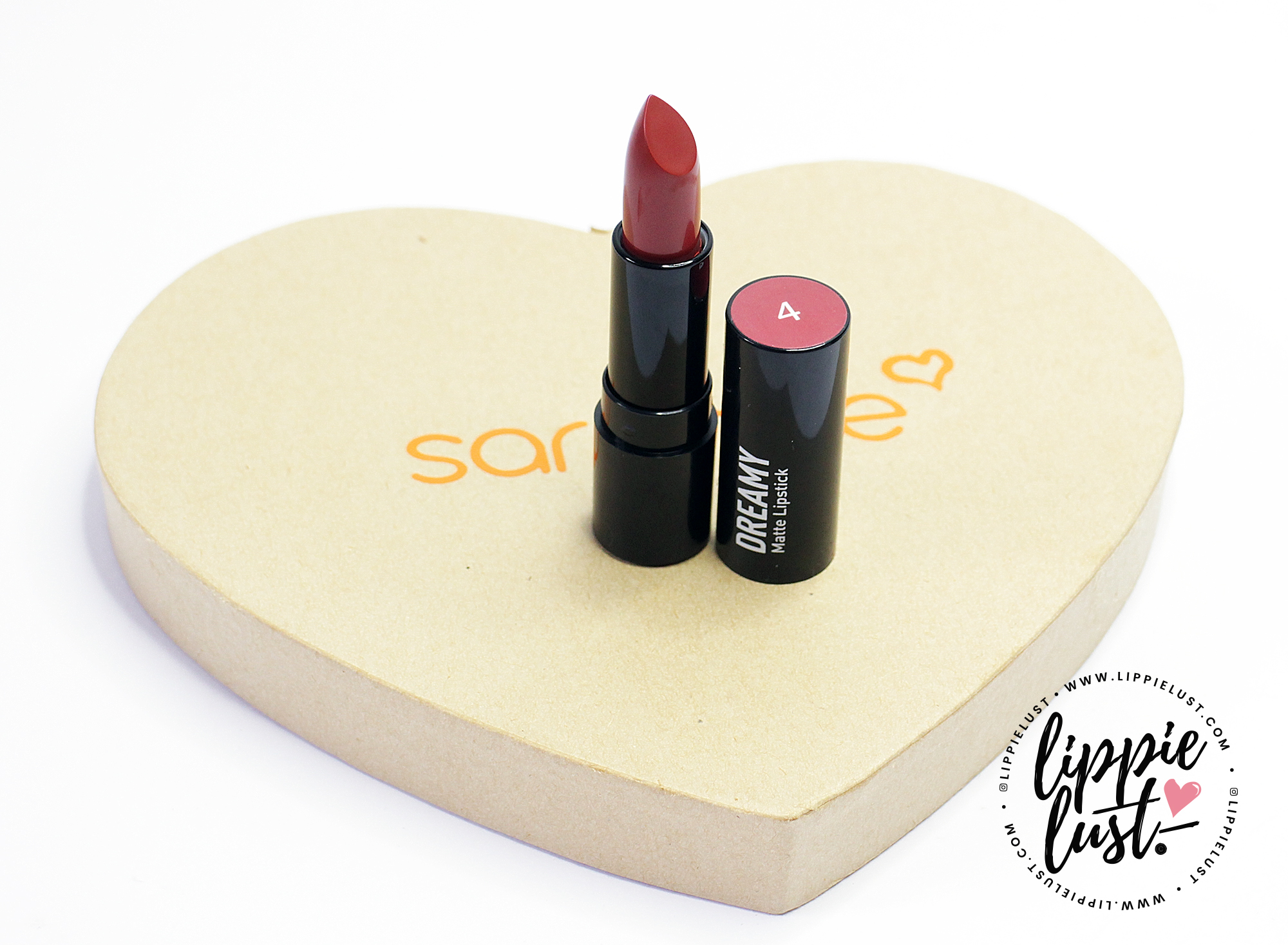 Rose Ruby – bright ruby red (hot pink hampir mendekati merah)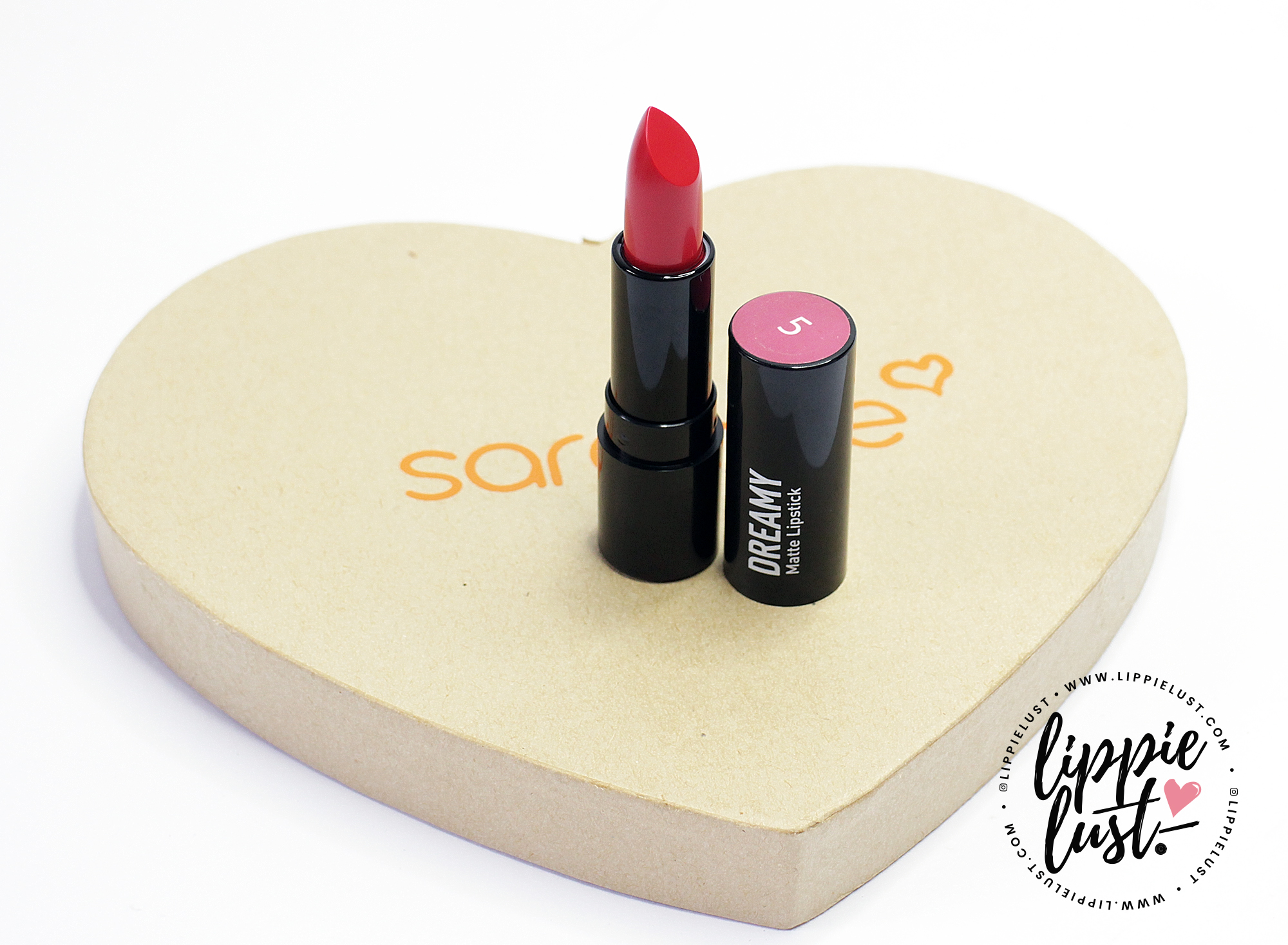 In my opinion, warna-warnanya unik banget. Nama shades menunjukkan nama warna aslinya, seperti misalnya 05 Rose Ruby, warna ini adalah warna hot pink mendekati merah. Lipstiknya akan terlihat merah di dalam container tapi ketika sudah diswatch, hasilnya akan terlihat lebih ke arah hot pink. Oh ya, warna favoritku adalah nomor 3 & 4! Warna inilah yang menurutku paling cocok dengan skintone-ku. Selain warnanya 'agak kalem', kedua warna ini bikin mukaku keliatan lebih fresh.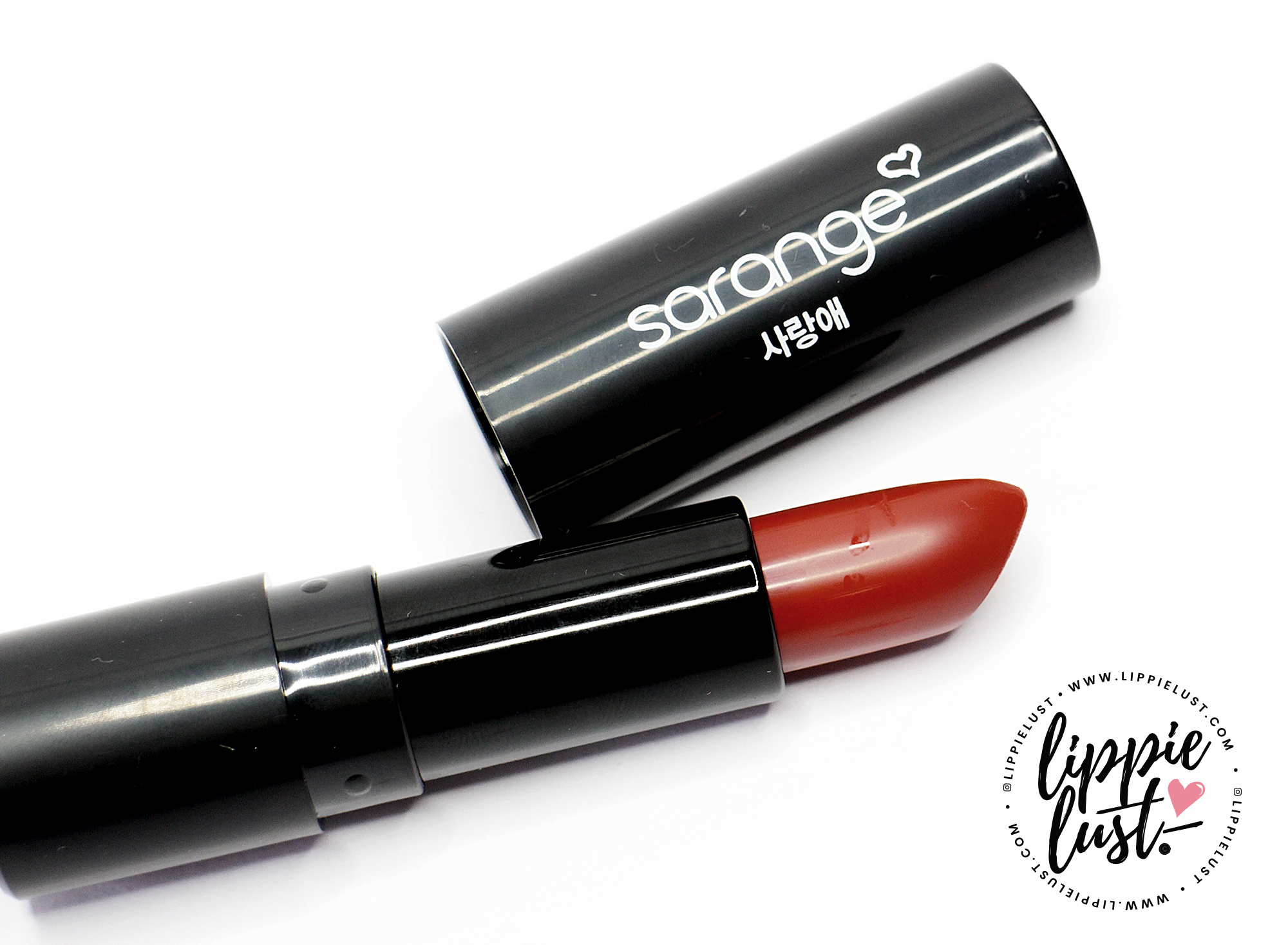 ✨

FORMULA

Untuk formulanya sendiri, lipstik ini terasa lebih creamy ketika diaplikasikan di bibir. Pigmentasi yang dihasilkan pun sangat baik dan bisa menutupi warna asli bibir tanpa harus diaplikasikan berulang kali. Hasil akhirnya adalah soft matte, matte tapi tetap terlihat ada sedikit sekali shine supaya bibir gak terlihat flat.

Soal ketahanan, lipstik ini mampu tahan di bibir selama kurang lebih 4-5 jam, shades yang lebih vivid atau rich warnanya akan meninggalkan stain di bibir kalau dipakai seharian. Tapi tenang, stainnya akan hilang keesokan harinya kok. Yang penting jangan lupa bersihkan bibir pakai oil-based lipstick remover yaa..

Yang terakhir, apakah produk ini worth to buy? Kalau kamu pecinta lipstik non-liquid yang jauh terasa melembabkan dan gak bikin kering, produk ini cocok banget buat kalian. Pada dasarnya lipstik matte (apalagi transferproof matte liquid lipstick) akan membuat bibir kamu mudah kering karena sifatnya yang secara formulasi 'nempel' banget di bibir. Menurutku, Sarange Dreamy Matte ini gak 'mengekang' bibir apalagi sampai mengaksentuasi garis bibir, makanya bibir akan kerasa lebih nyaman.
✨

WHERE TO BUY

Kalian bisa dapatkan Dreamy Matte Lipstick ini di SOGO, SEIBU, sociolla.com, jd.id, dan banyak channel lainnya. Atau, bisa juga didapatkan di online store resmi Sarange di GAEYO. Harganya: Rp. 99,900,- per shades!
✨

OVERALL REVIEW
✨

SWATCHES