Hello guys! Back again with me, bringing you another lippie review. Review kali ini rasanya begitu spesial karena ini adalah pertama kalinya aku review produk LAKMÉ di blog just because I think this product deserves more spotlight!
Kayaknya belum sampai sebulan aku cobain produk LAKMÉ Absolute Reinvent Matte Melt Liquid Lip Color ini dan aku jatuh cinta pada setiap warna juga formulanya (Relax, I will tell you more about this later). Now, let's talk about the product first!
✨

About the Product

So far, LAKMÉ memiliki 2 jenis produk berbasis liquid: Gloss Stylist dan yang terbaru adalah 9to5 Reinvent Weightless Matte Lip & Cheek Color. Penambahan produk Matte Melt Liquid Lip Color ke dalam kelas liquid lipstick menjadikan koleksi produk kosmetik bibir LAKMÉ lebih bervariasi karena pada dasarnya ketiga produk ini punya formula yang berbeda. Jika Gloss Stylist, sesuai namanya, memiliki formula thick gloss, 9to5 Weightless Matte Lip & Cheek Color memiliki formula yang lebih mousse-y yang terasa velvety, dan sesuai namanya, bisa diaplikasikan di bibir maupun pipi. LAKMÉ Matte Melt Liquid Lip Color, menurutku, merupakan versi yang lebih advance lagi. Bahkan gak ragu buat bilang kalau produk yang satu ini adalah produk transferproof liquid lipstick ternyaman yang pernah aku rasakan. Sounds too good to be true, eh?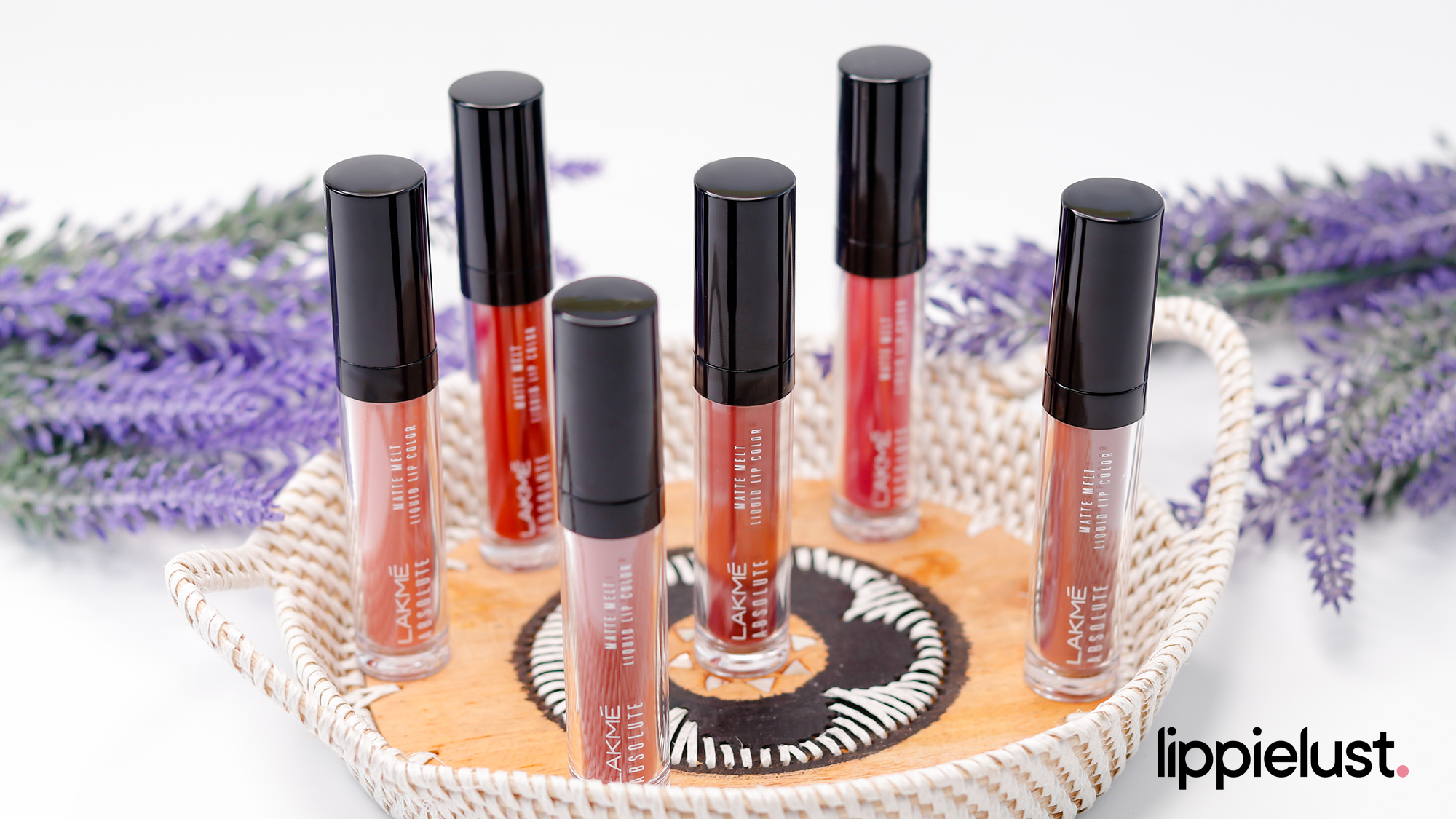 Sebelum masuk ke review yang paling penting, formula dan ketahanannya, yuk kita kenali lebih deket dulu produk ini.

✨

Formula

LAKMÉ Matte Melt Liquid Lip Color punya formula silky-creamy. Rasa pertama ketika diaplikasikan adalah lembut dan teksturnya terasa tipis di bibir. Dari sini aja aku udah bisa menyimpulkan kalau produk ini akan terasa nyaman dipakai. Setelah beberapa menit, produk ini akan benar-benar nge-set jadi transferproof matte. It takes time, though, but trust me it's worth the wait. Setelah menjadi transferproof, tekstur yang tadinya terasa seperti silk jadi terlihat seperti suede. Saking tipisnya formula produk ini, tekstur kulitku lebih terlihat. This is where the comfort came from!

Produk ini memiliki pigmentasi medium yang bisa di build up sesuka aku. Tapi aku lebih prefer untuk pakai produk ini cukup satu kali swipe aja karena walaupun diaplikasikan satu layer warnanya udah bisa nutupin warna bibir dengan baik. Memang gak 100% opaque, warna hasil di bibir akan terlihat lebih natural daripada vivid (jelas). Just in case you're wondering, warna-warnanya gak oxidize ya. Jadi warna pada awal proses aplikasi dan setelah mengering warnanya akan tetap sama. Yay!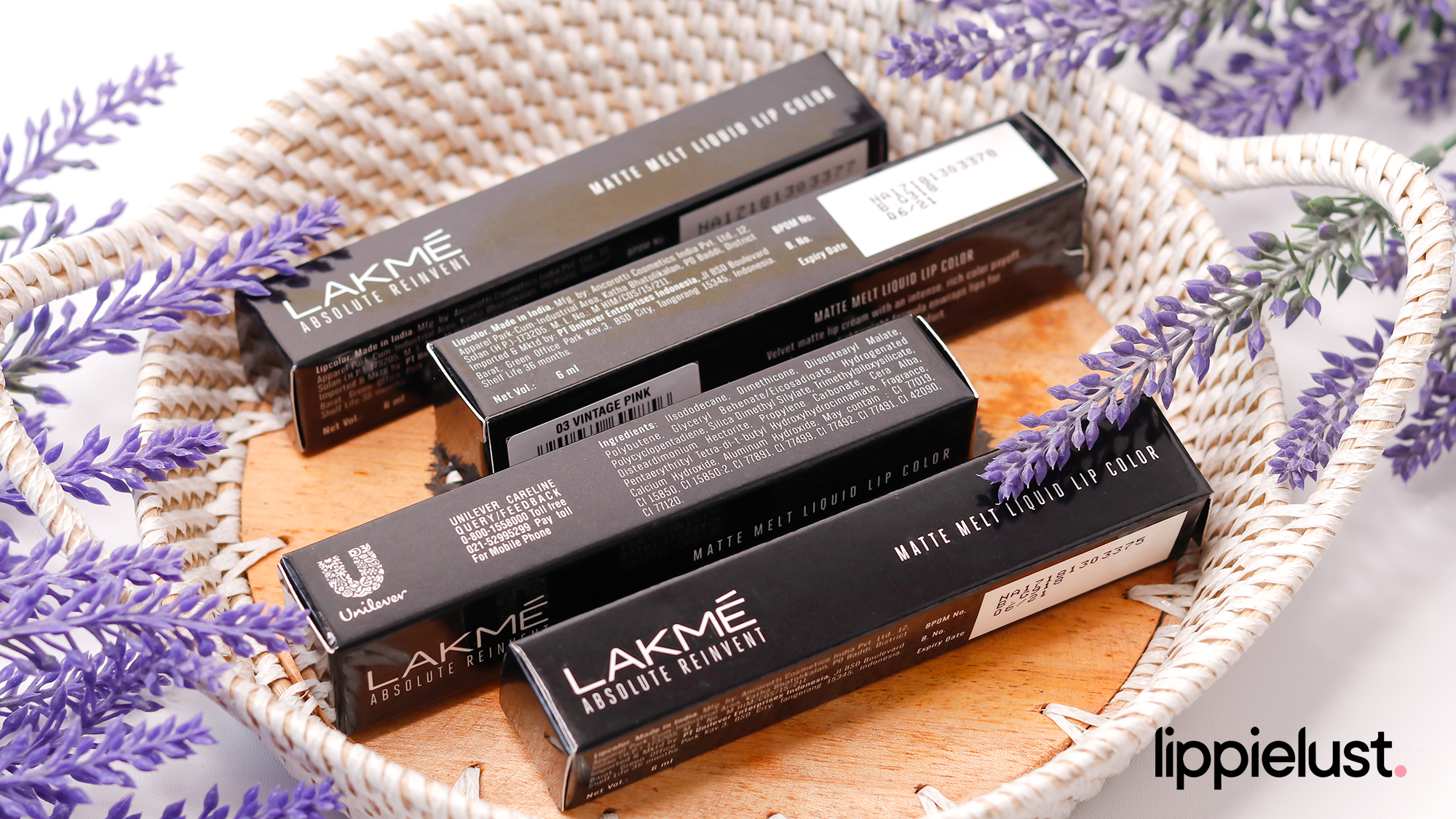 The most important question about matte liquid lipstick is… does it dry up our lips? I'm proud to say: NOPE, it doesn't dry up my lips. Gak ada rasa kering apalagi pecah-pecah di bibir. Aku bisa dengan mudah tersenyum lebar karena lipstik ini sama sekali gak terasa kaku. No crumbling whatsoever! It's just that good.
Oh ya, produk ini memiliki wangi. I'm not quite familiar about the scent tapi wanginya seperti wangi mint dicampur coklat. Wanginya akan sedikit demi sedikit menghilang jika sudah diaplikasikan di bibir.
All in all, dengan berat bersih 6ml dan formula sebaik ini aku rasa harga sebesar 140,000 rupiah masih sangat reasonable. Apalagi aku gak perlu banyak produk untuk satu aplikasi. Tapi gimana nih soal staying power-nya?

✨

Staying Power

Menurutku produk ini memiliki daya tahan yang biasa. I mean, ini bukan liquid lipstick yang bisa nempel seharian di bibir tapi ya cukup untuk bertahan sekitar maksimal 6-7 jam tanpa makan dan minum. I don't even care about this, menurutku rasa nyaman yang diberikan aja udah cukup untuk masukin produk ini ke daftar salah satu liquid lipstick yang aku favoritkan.

Jika dipakai makan, warnanya akan luntur dimulai dari bagian inner rim of the lips (bagian tengah bibir). Selama aku coba produk ini, aku selalu mulai pakai dari jam 9 pagi sampai 2 siang (coffee break). Ketika minum kopi, warnanya akan sedikit menempel di sedotan tapi gak ada perubahan tampilan yang berarti. Produk ini akan mulai terlihat benar-benar luntur di bagian tengah bibir di jam 3 sore ketika aku makan siang (yes I know, I always do my lunch super late), dan disinilah aku akan memutuskan untuk reapply.


✨

Where to Buy

LAKMÉ Official Website: lakmemakeup.co.id atau LAKMÉ Official Online Store, dengan harga 140,000,-.
✨

Swatches

✨

 Lippierating

[penci_review]