NABLA Cosmetics, brand asal Italia di akhir bulan November tahun lalu merilis koleksi Holiday Edition-nya. Gak cuma satu-dua produk, tapi 16 produk!
Koleksi ini terdiri dari:
Glow Trip Glass Skin Highlighter
The mirrored finish, super light and transparent, melts into the skin for a lightweight result, simply incredible!
Super blendable, super buildable, wet and dry.
The elegant packaging, sleek and glossy, encloses a perfect almost hypnotic pattern, worthy of a true Glowing Goddess.
Produk ini memiliki dua shades, yaitu:

DIVINIZER (Peach-magenta and gold duochrome)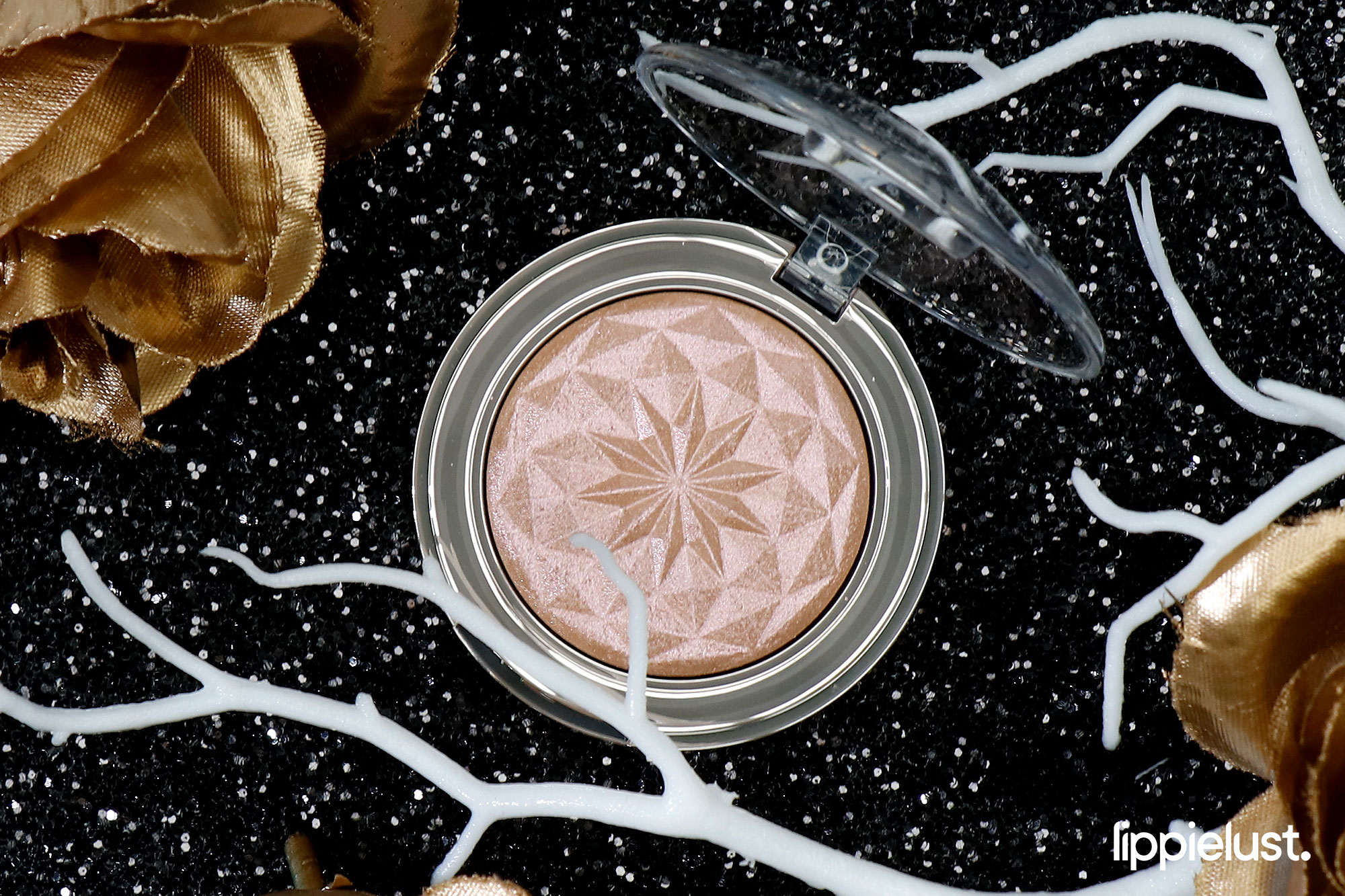 Kedua produk ini: Cruelty Free & Vegan
Serial Liner
Serial liner doesn't leave anything to chance. With its great payoff, long-lasting and waterproof, it defines your eyes with a unique sharp precision. Thanks to its high pigmentation and to the super flexible and thin brush tip you will redefine any look… with your eyes closed!!
Serial Liner is the look of your inner Serial Beauty Killer.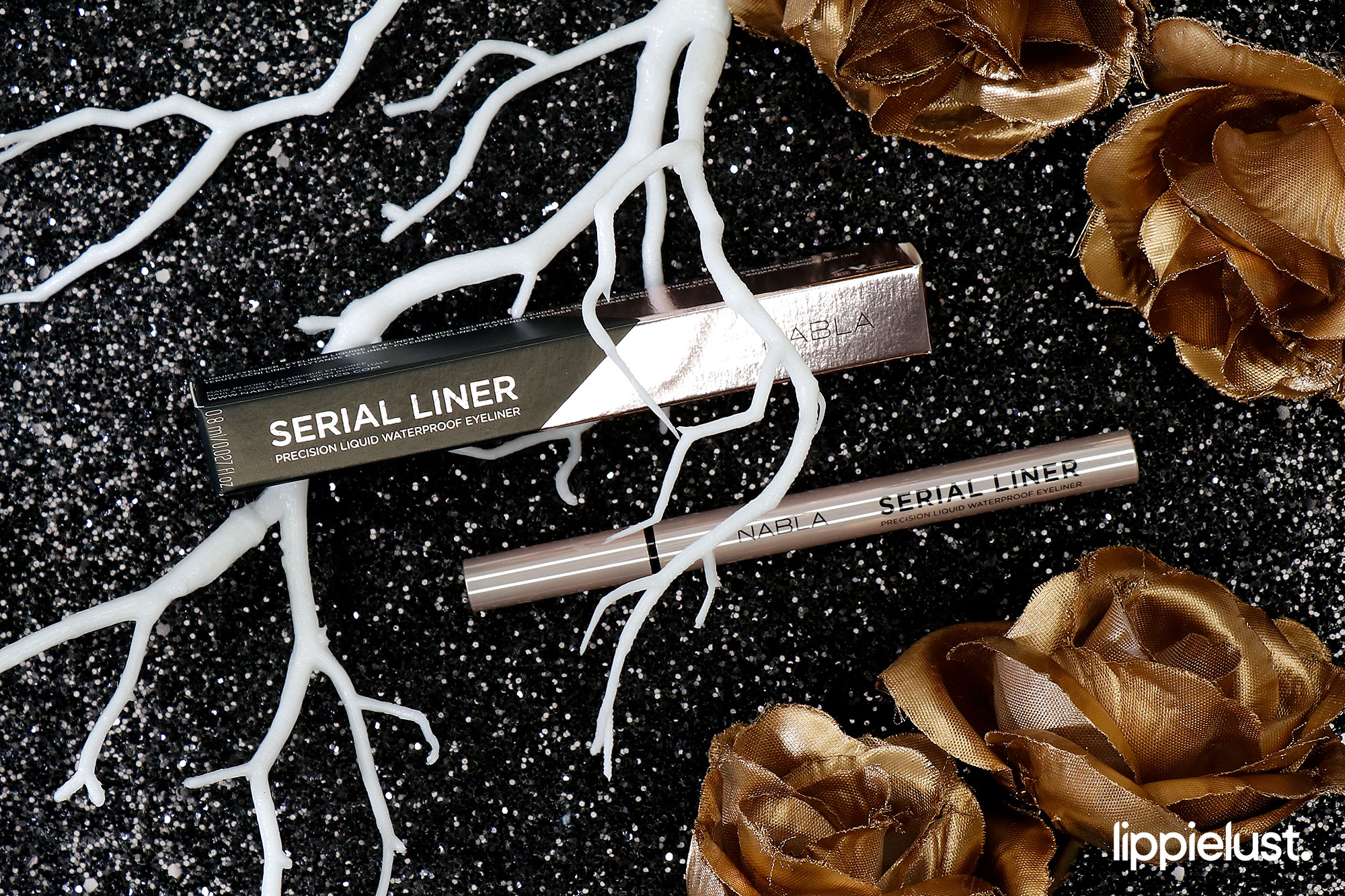 Produk ini Cruelty Free & Vegan.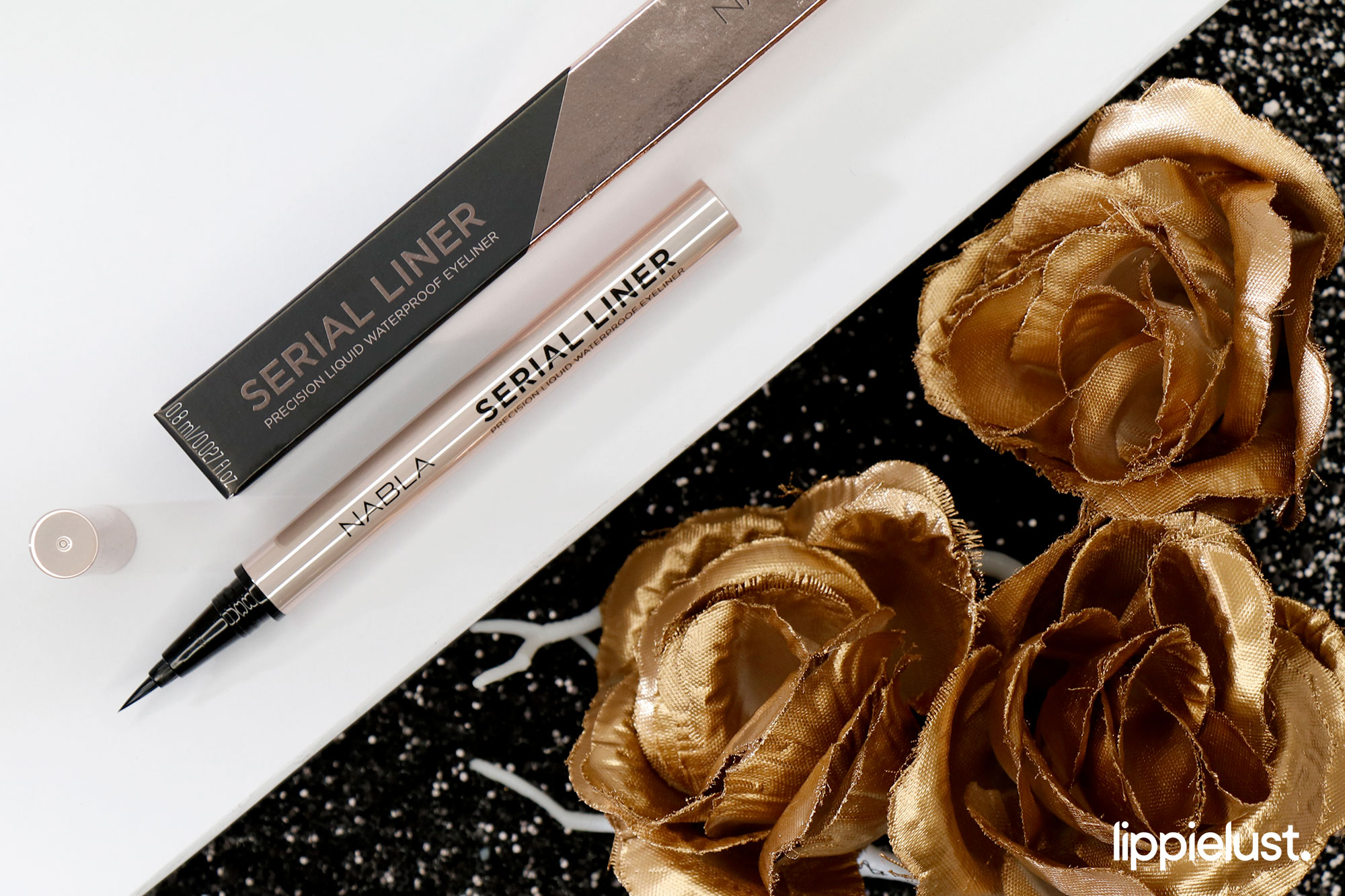 Shine Theory Lip Gloss
Shine Theory Lip Gloss puts into practice the sensuality of your lips!
Ultra mirrored gloss, easy to apply, non-sticky, it guarantees vinyl shine and adhesion for many hours. The formula is available in 2 different finishes: the first one, Full Pigment, which combines the pigmentation of a lipstick and the shine of a lacquer, and the second one, 3D Reflex, with a transparent base full of micro sparkles, perfect as a top coat.
Produk Shine Theory ini adalah produk terbarunya NABLA yang tidak Limited Edition.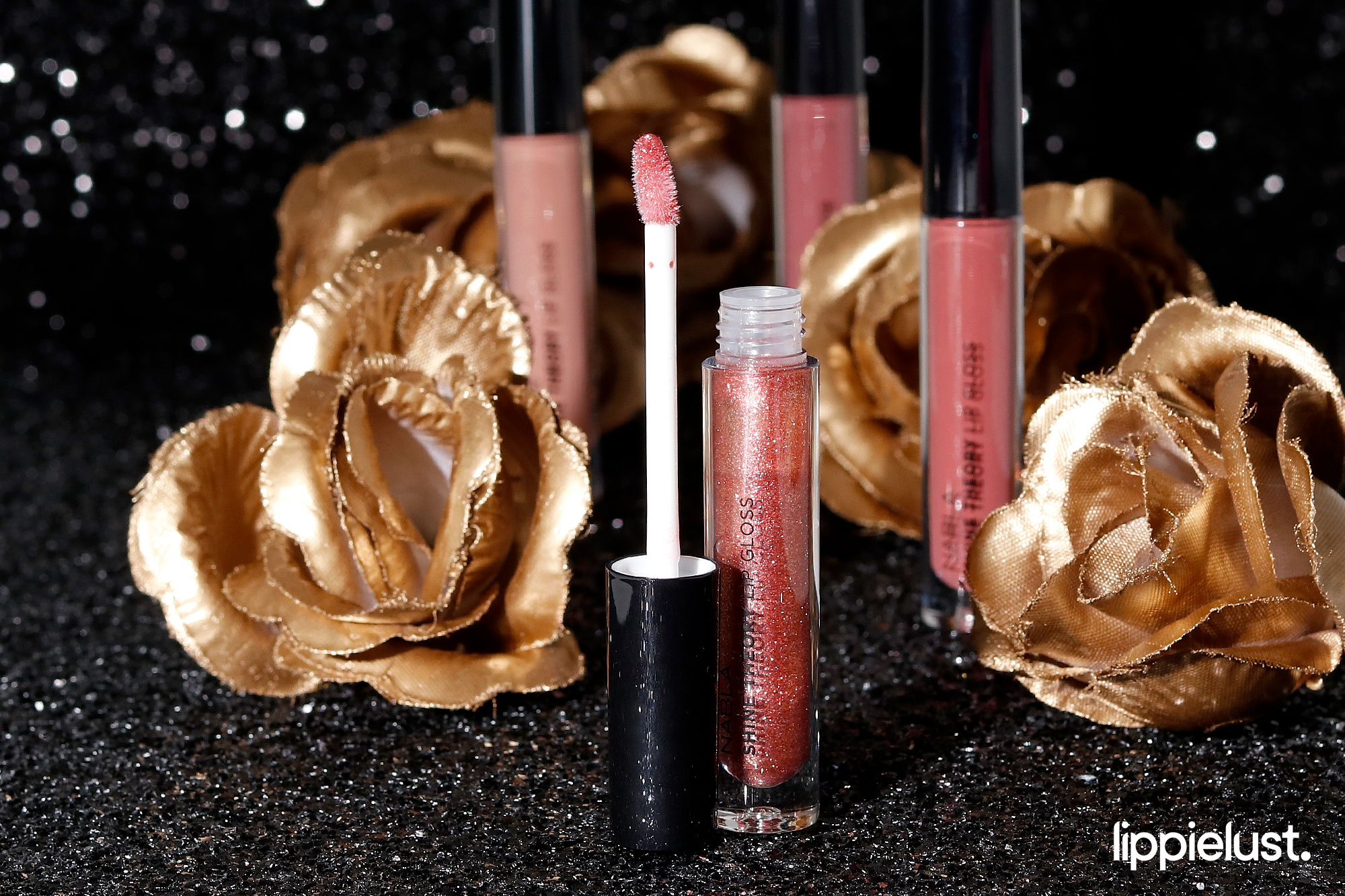 Ada 4 warna pilihan dengan 2 pilihan hasil akhir:
CRAZY DIAMOND (Clear gloss with red, coral, platinum and magenta mini sparkles) – 3D Reflex
SYRUP (Medium-dark reddish nude) – Full Pigment
LETHAL NUDE (Light rosy warm beige) – Full Pigment
DRESSCODE (Medium mauve nude) – Full Pigment
Warna yang menurutku paling cantik adalah SYRUP dan CRAZY DIAMOND!
Dreamy Liquid Lipstick Roses Edition
Exclusively for this holiday season, the new packaging is adorned by a floral platinum gold pattern, that will make your Dreamy lipsticks even more unique!
The liquid lipsticks of our dreams are finally real! Intensely pigmented, 100% vegan formula glides on as a liquid and dries down to a true matte finish that stays soft on the lips. Kiss-proof, non-sticky, lasts for hours and hours.
Dreamy Matte Liquid Lipstick makes your lips glamorous and irresistible!
Sejak pertama kali mencoba produk Dreamy Liquid Lipstick di tahun 2017 lalu, I know, I know I will be forever hooked. Baik dari segi kualitas desain, formula, serta pilihan warnanya, produk ini sama sekali gak mengecewakan.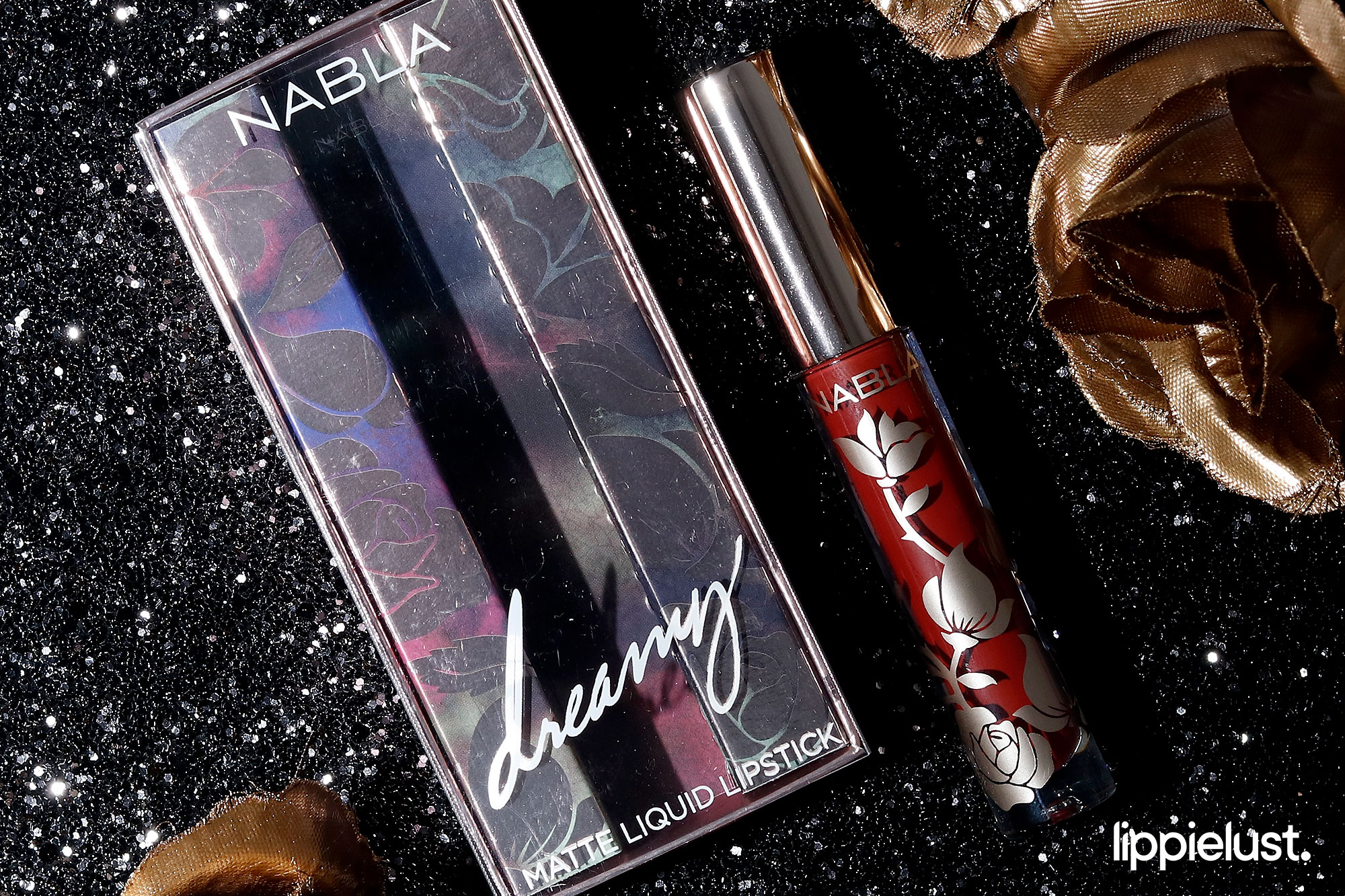 Khusus untuk edisi Holiday, Dreamy Liquid Lipstick dibuat sedikit berbeda dari lineup permanen mereka, salah satu diantaranya adalah grafis 'golden roses' di bagian botol dan juga box-nya. Selain itu, 3 rilisan terbarunya ini memiliki dua jenis finishes: Matte & Metal.
BERRY BITE (Berry) – Matte Finish
BAUDELAIRE (Deep Cinnamon Red) – Matte Finish
LYSERGIC RED (Metallic Fiery Red) – Metal Finish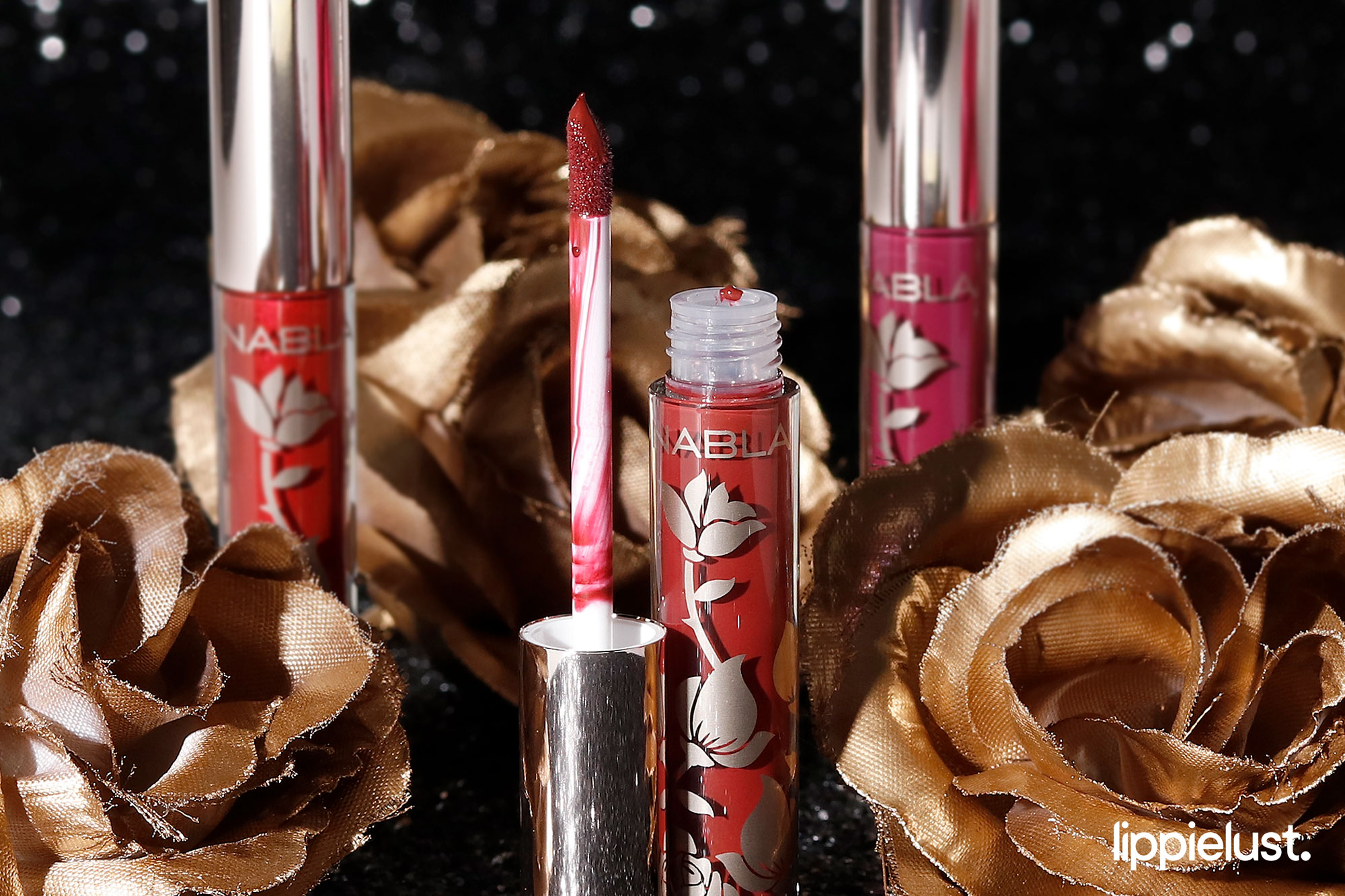 Dreamy Lip Kit Roses Edition
Selain itu, ada juga 5 warna baru untuk produk Dreamy Lip Kit! Sama seperti produk Holiday edition lainnya, kelima warna inipun memiliki tema 'golden roses'. Dreamy Lip Kit terdiri dari 2 produk: Dreamy Liquid Lipstick + Velvetline Lip Liner.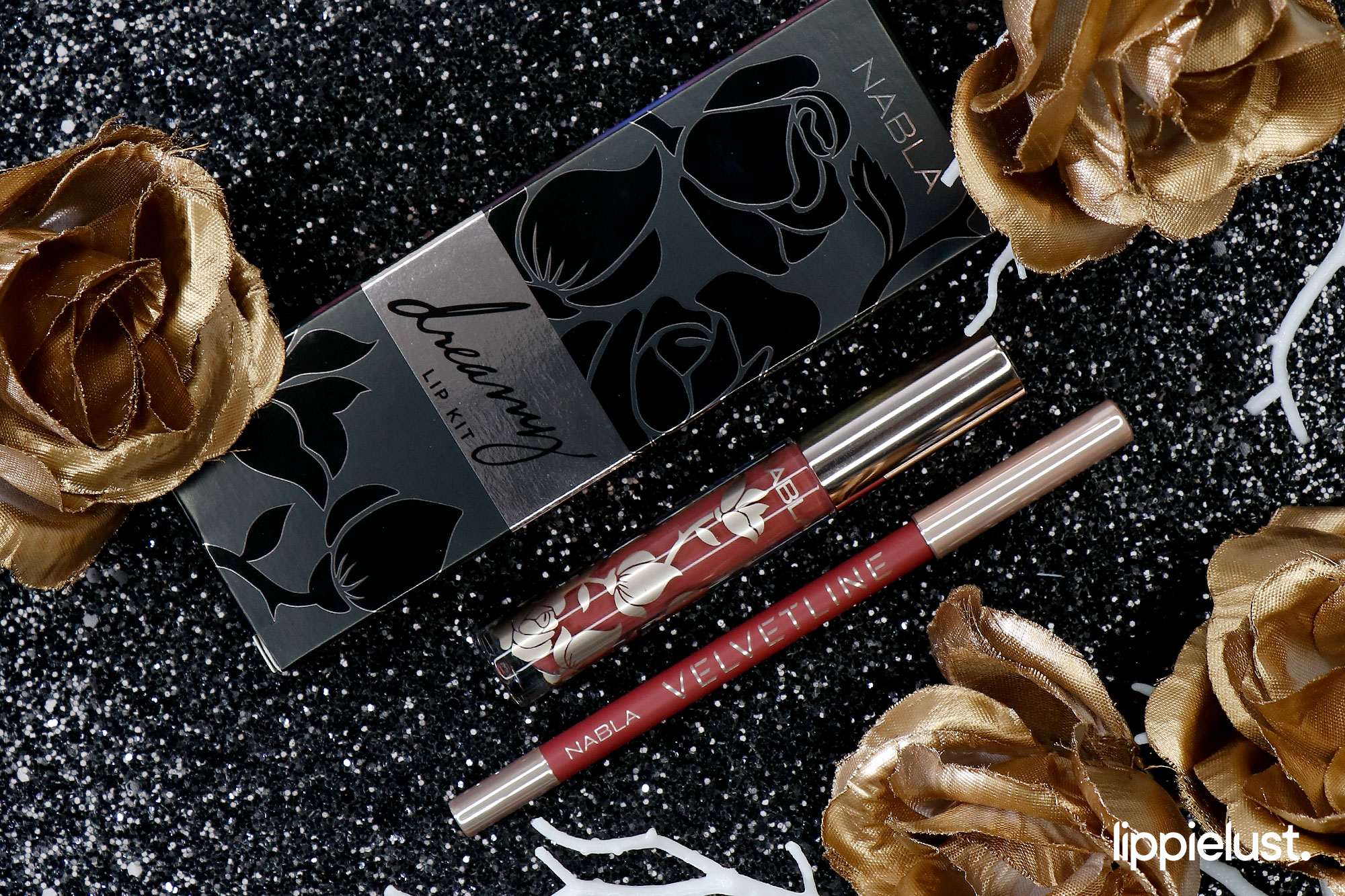 Dreamy Lip Kit gak pernah menjadi line permanen dari NABLA. Makanya, ketika tau bahwa Alter Ego Dreamy Lip Kit udah gak ada, rasanya agak sedih karena memang warna ini cantik banget. Tapi untunglah Alter Ego bisa dibeli terpisah tanpa Velvetlinenya just in case nanti Alter Ego Dreamy Lip Kit-ku udah habis. 😉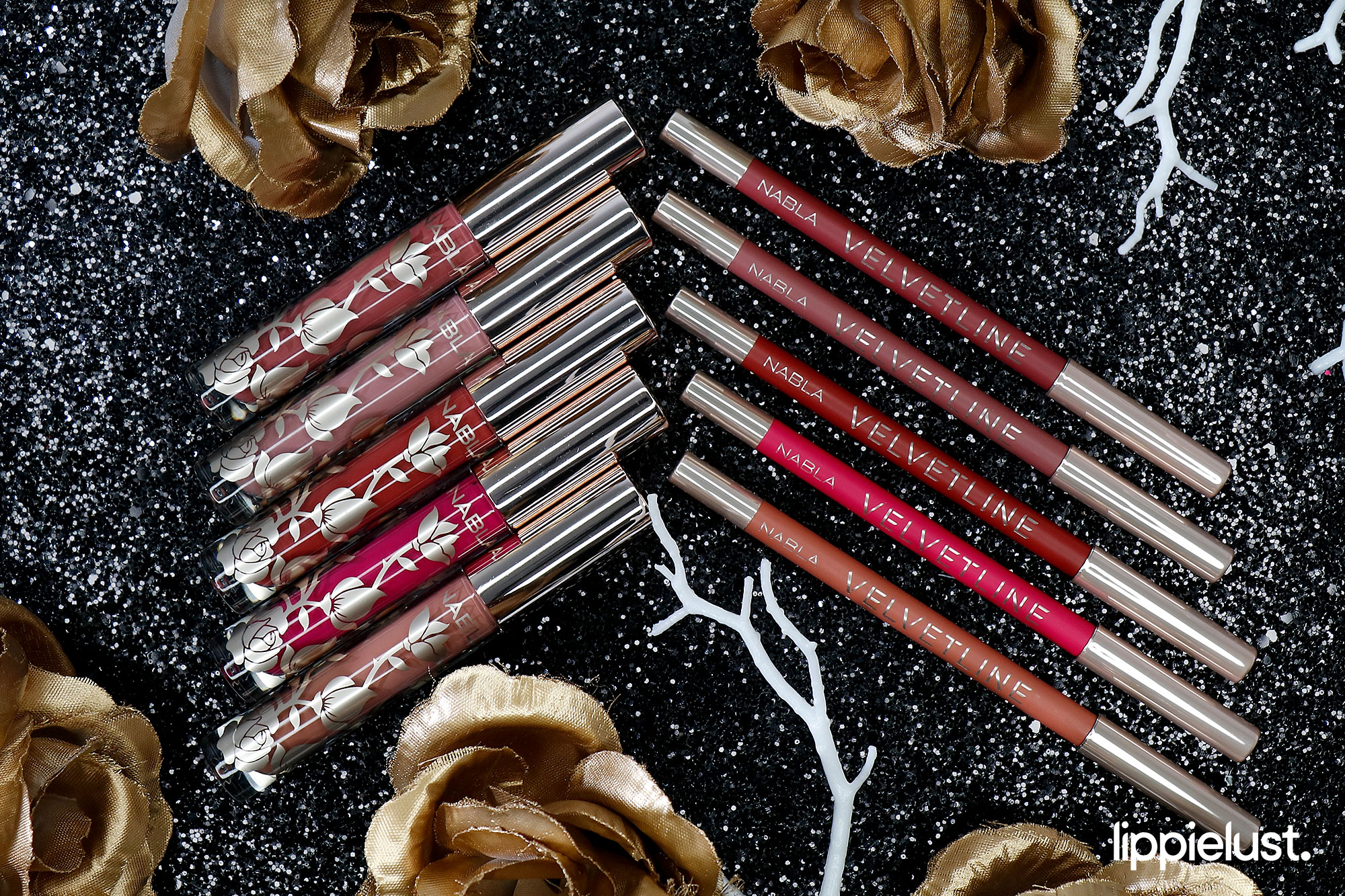 Daftar shades-nya:
ATTRACTIVE (Medium-light nude brown) – Matte
ROMANTICIZED (Rosy Mauve) – Matte
VIVID VELVET (Chestnut Rose) – Matte
MELROSE (Pure Bright Fuchsia) – Matte
PLACEBO (Pomegranate Red) – Matte
Di barisan warna-warna terbaru dan limited edition-nya ini, aku suka banget sama warna VIVID VELVET, MELROSE, dan PLACEBO. Placebo adalah warna yang menurutku paling cantik untuk kulit Indonesia dari ketiganya.
Seri Dreamy Liquid Lipstick & Dreamy Lip Kit sudah aku swatch di Instagram! Kalian bisa cek swatchesnya disini.
The White Rose Eye Brush Set
The White Rose Eye Brush Set includes 10 eye brushes studied specifically to help you realize any look. Guarded in a precious mini bag, they're already a must have in your beauty collection! Synthetic bristles. (Cruelty Free!)
Terdiri dari 10 jenis brushes untuk pengaplikasian makeup mata, White Rose Eye Brush Set ini memiliki kualitas synthetic bristles yang sangat lembut dan gak mudah rontok. Selain itu, brush set ini memiliki pouch untuk melindungi dari polusi & debu. Oh ya, produk ini juga memiliki keterangan aplikasi di setiap gagangnya yang bisa membantu mempermudah proses aplikasi untuk pemula dalam eye makeup!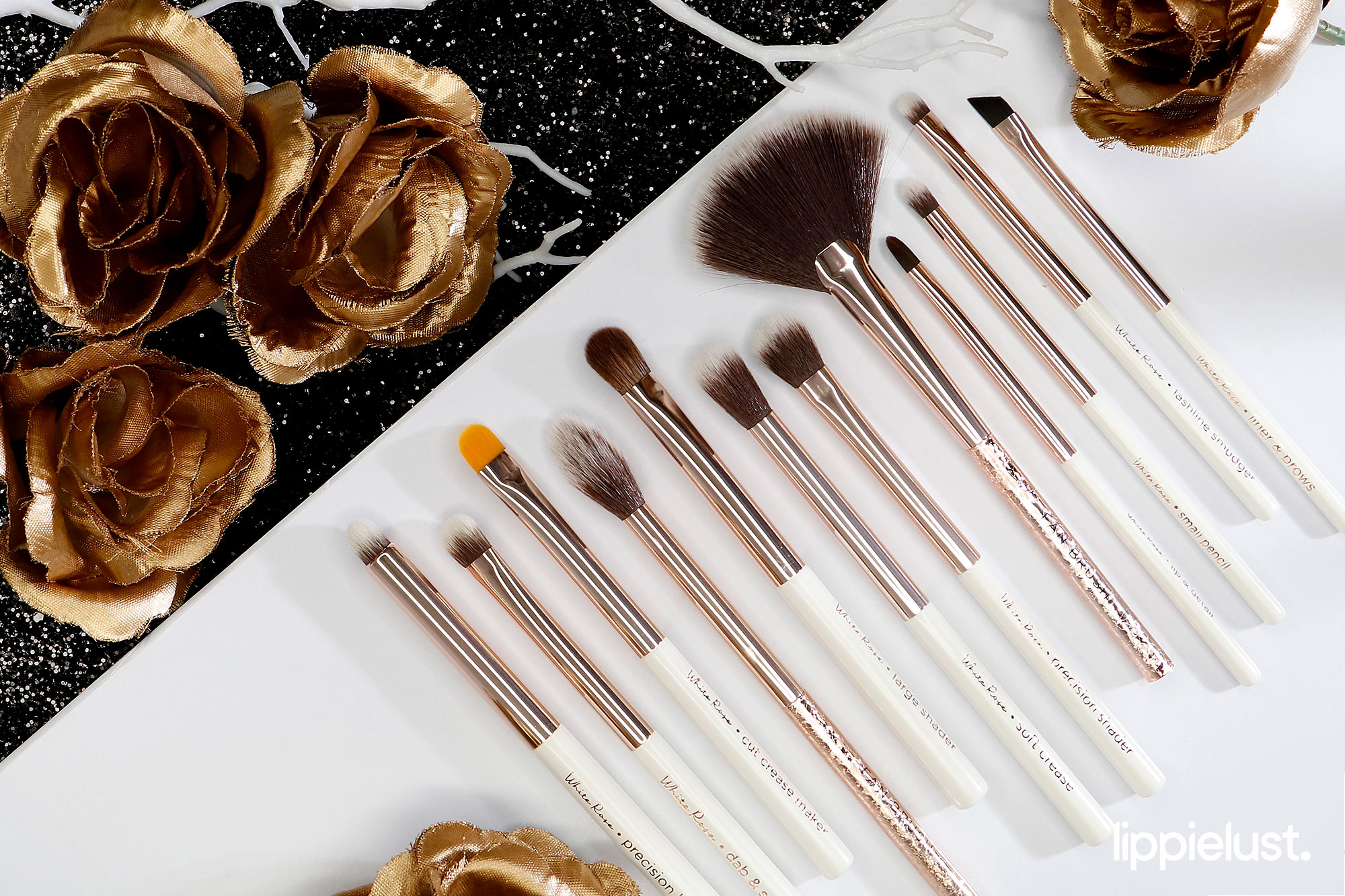 Fan Brush & Highlighter Brush
Berbeda dari The White Roses Brush Set, kedua brush tambahan ini dijual satuan dan memiliki desain gagang yang berbeda. Dengan desain seperti gold creases pada gagangnya, Fan & Highlighter Brush ini didesain khusus untuk pengaplikasian Highlighter.
Glowy Makeup Bag
NABLA juga mengeluarkan makeup pouch dalam Holiday Edition collection-nya.
A masterpiece of elegance, adorned by a dark platinum-gold metallic texture that gives clear vintage vibes to it. The Glowy Bag stands out, because it has its own light.
[columns size="1/2″ last="false"]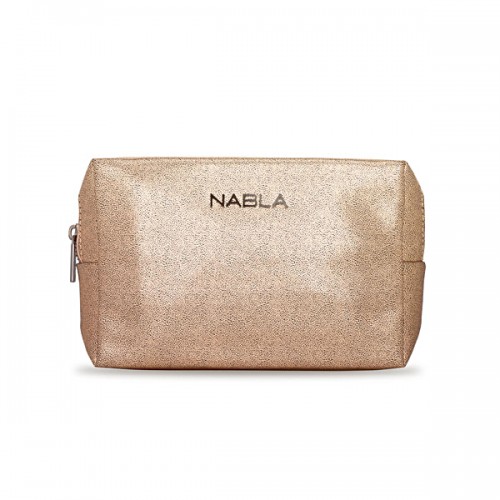 [/columns][columns size="1/2″ last="true"]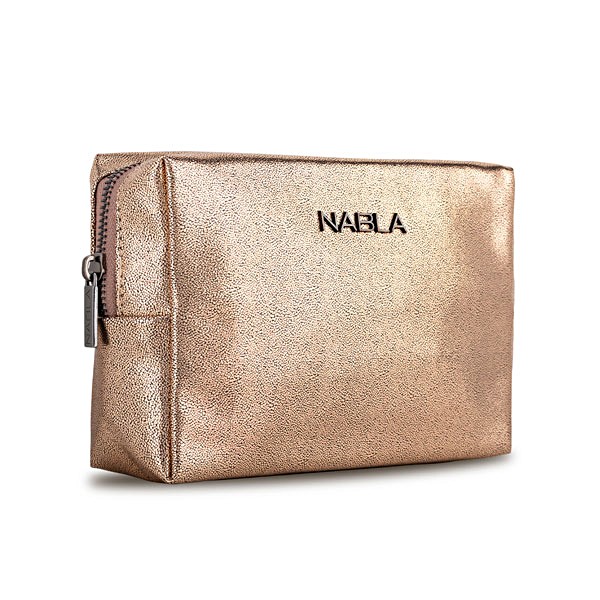 [/columns]
Poison Garden Palette
Another stunningly beautiful eye palette from NABLA Cosmetics! Seperti yang kalian tahu, aku selalu jatuh cinta sama eye palette-nya NABLA karena warna-warnanya yang cantik, formulanya yang sangat baik, dan juga desain packagingnya yang gak kalah cantik! Walaupun Poison Garden Palette ini bukan termasuk pada limited edition collection-nya, produk ini memiliki karakter yang sama dengan detail golden roses di packagingnya.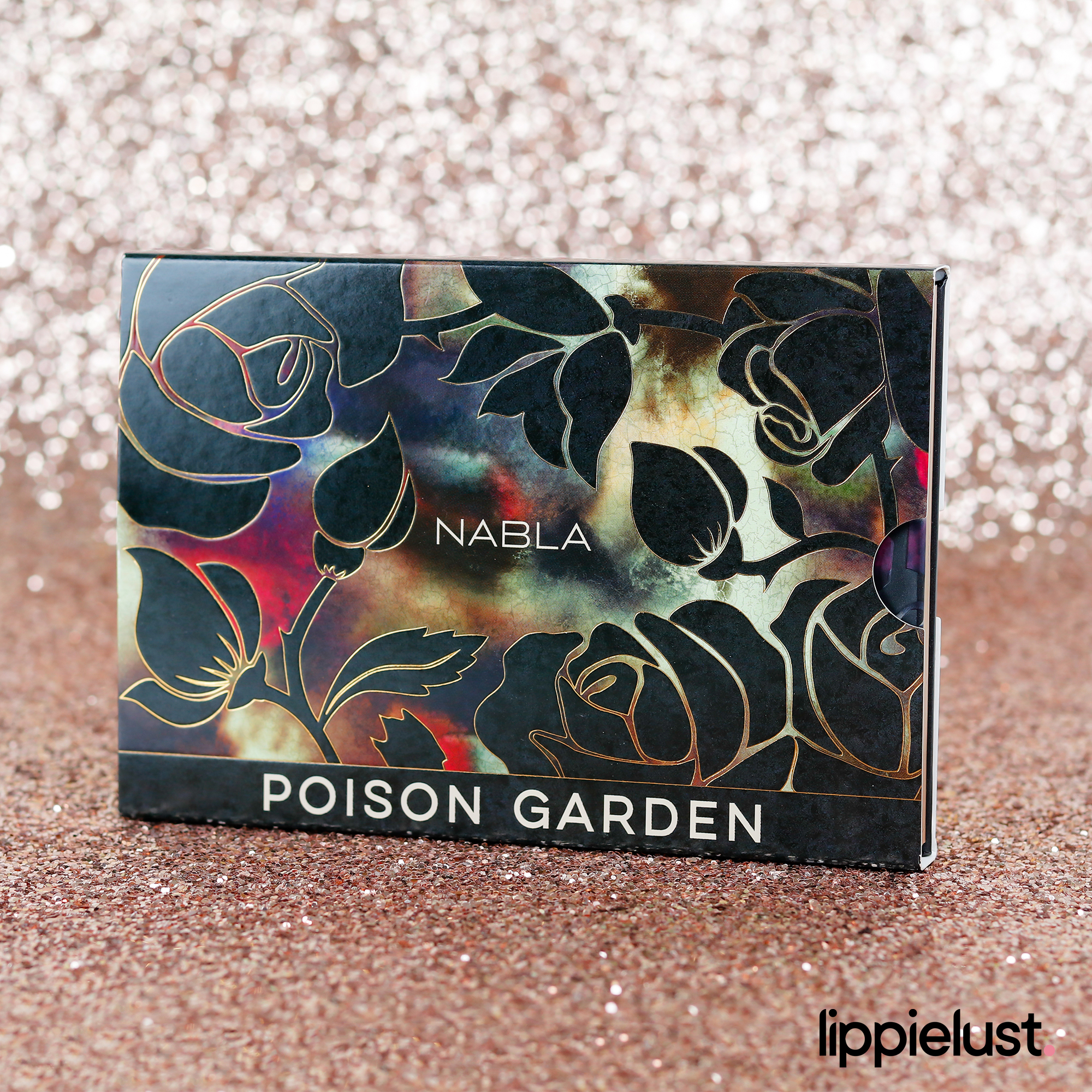 [columns size="1/2″ last="false"]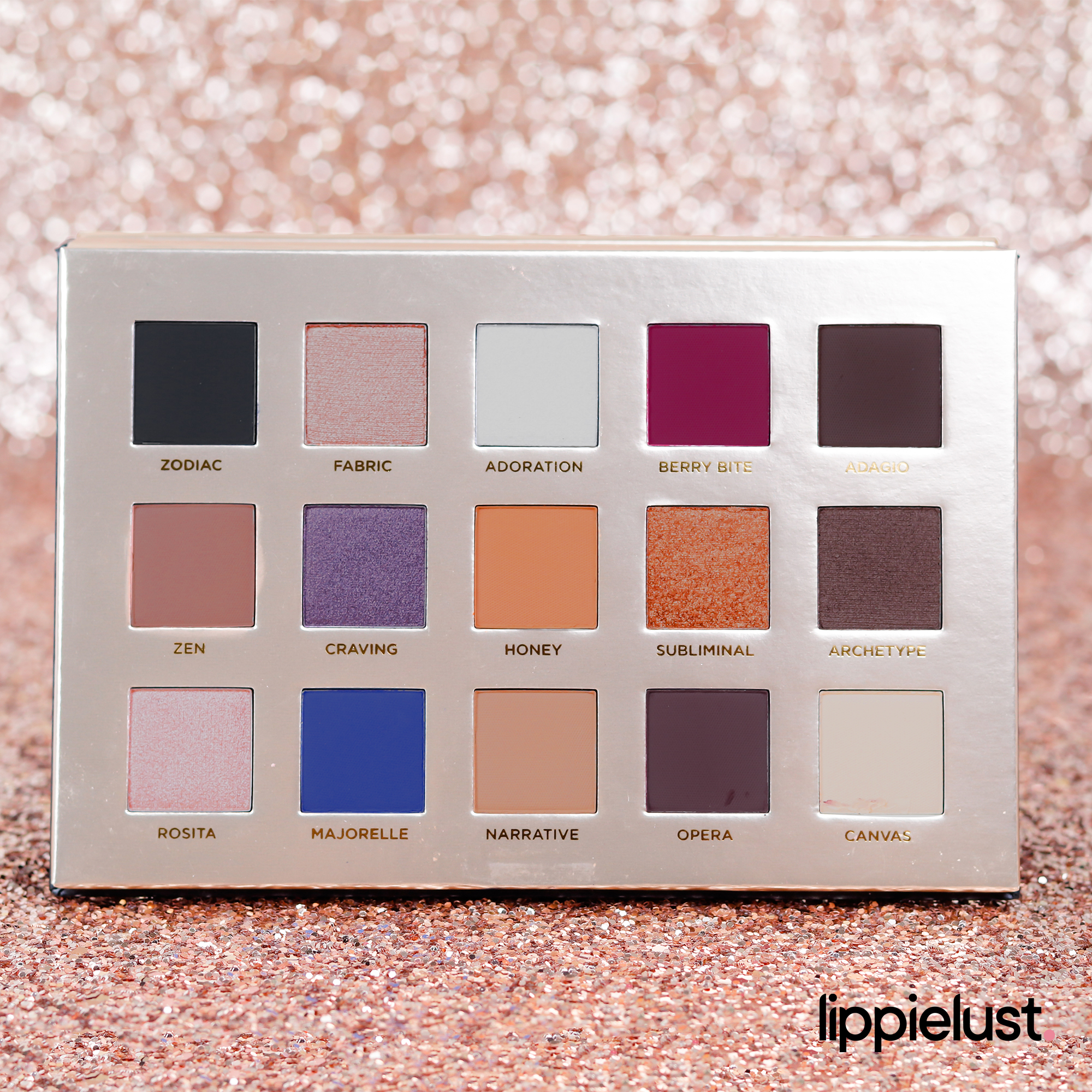 [/columns][columns size="1/2″ last="true"]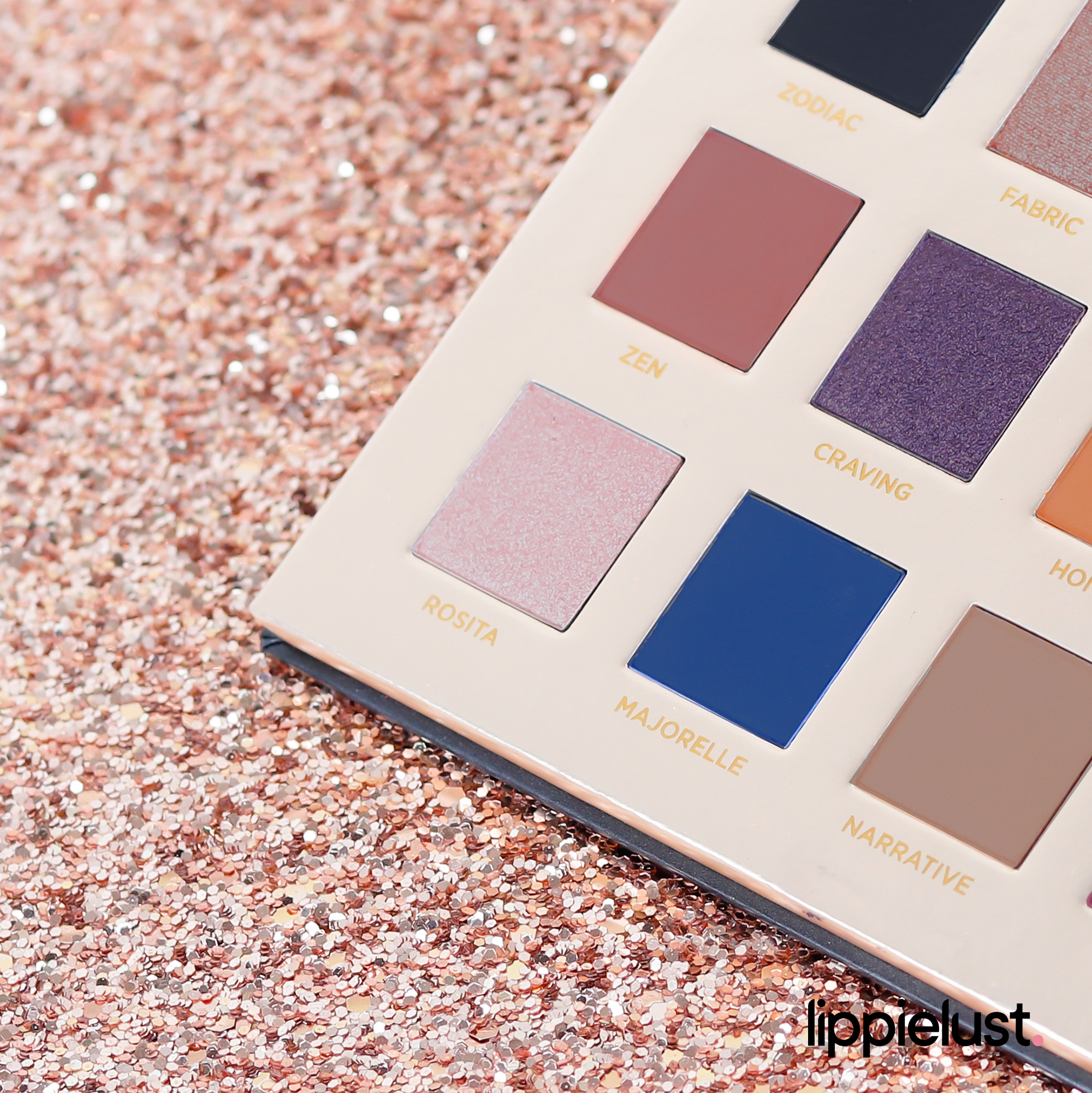 [/columns]
Poison Garden Palette ini dirilis terlebih dahulu dibandingkan dengan koleksi Holiday Edition. Beberapa look yang pernah aku buat dengan menggunakan palette ini: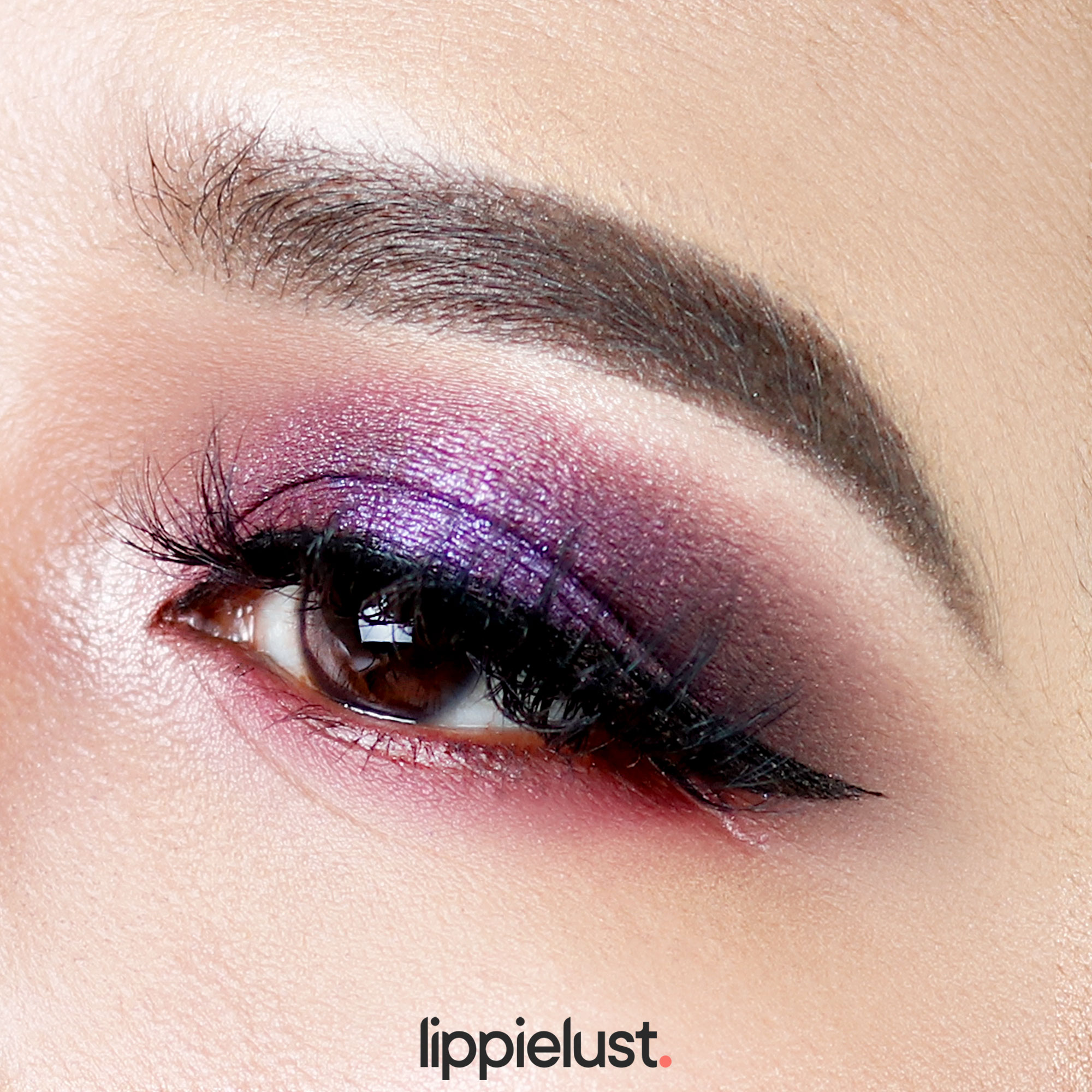 [columns size="1/2″ last="false"]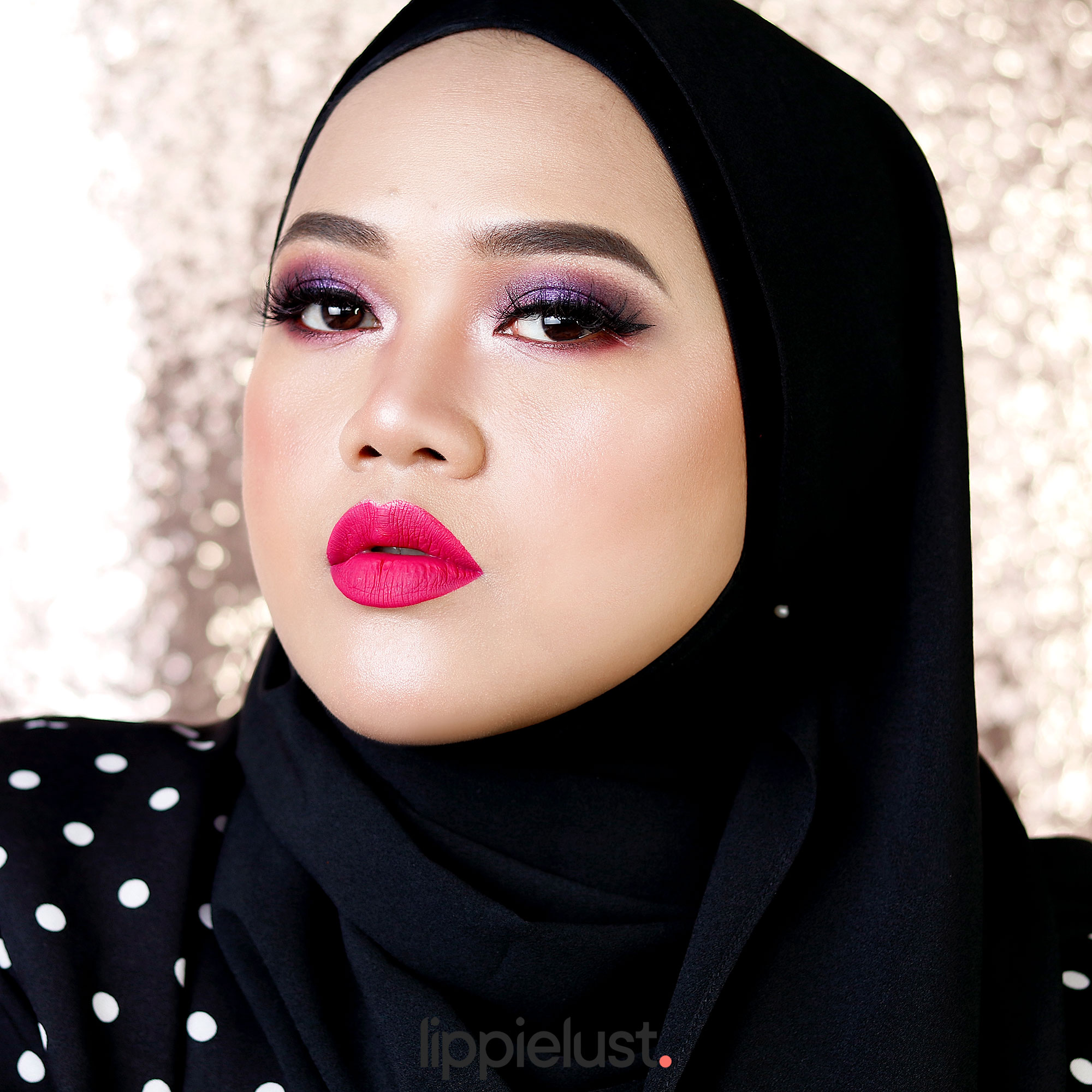 [/columns][columns size="1/2″ last="true"]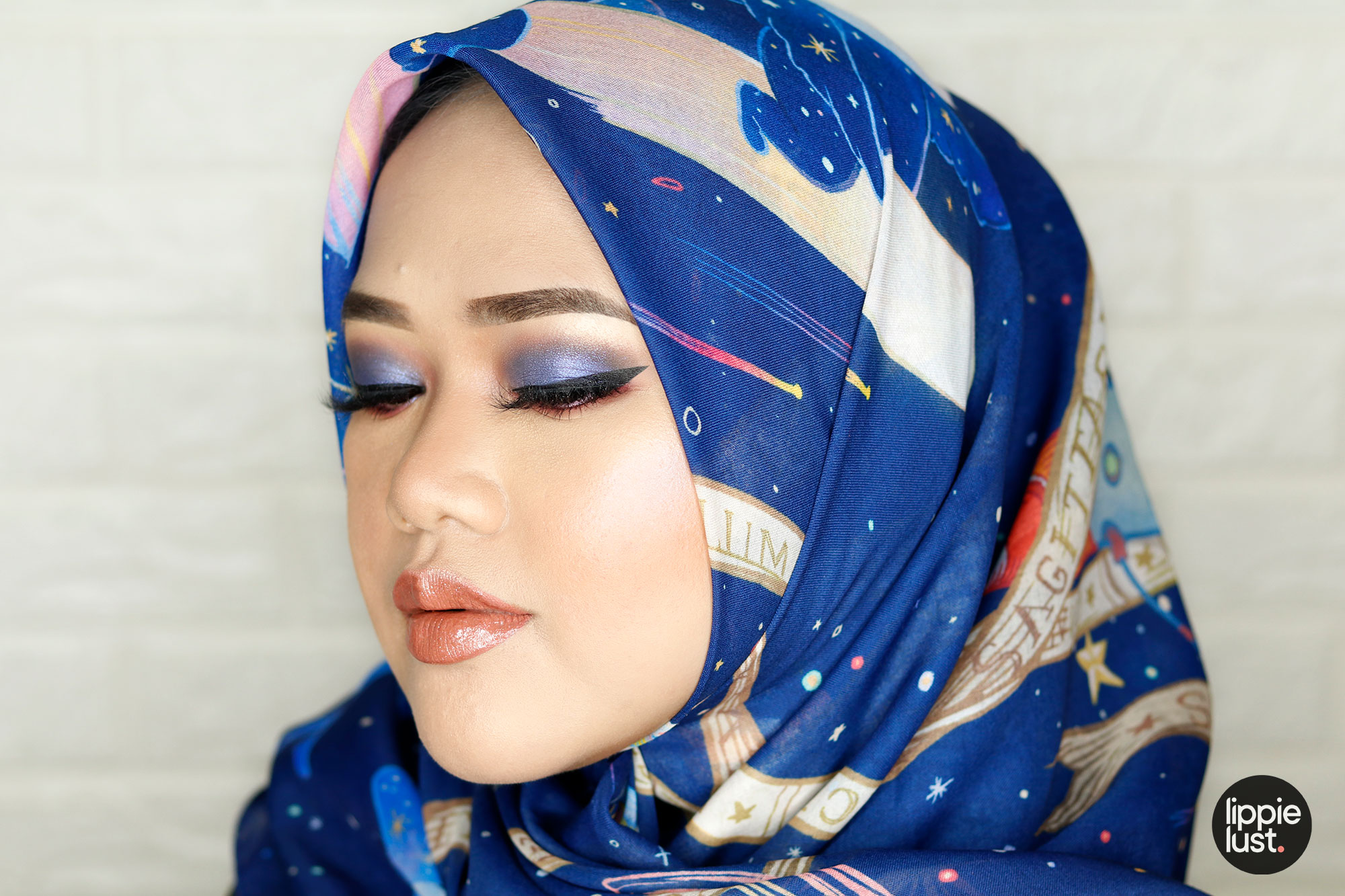 [/columns]
Di foto pertama aku juga menggunakan Dreamy Liquid Lipstick: 'Vivid Velvet' dan di foto kedua menggunakan Dreamy Lip Kit 'Attractive' + Shine Theory Lip Gloss 'Crazy Diamond'.
Look mana yang paling kalian suka? 😀
Deskripsi Warna:
ZODIAC: Deep midnight blue. Super matte.
FABRIC: Light sandy champagne. Fluid Metal.
ADORATION: Wet effect top coat with cobalt, indigo and magenta reflects. Crystal.
BERRY BITE: Bright berry. Super matte.
ADAGIO: Dark brown. Super Matte.
ZEN: Medium-light rosy nude. Super matte.
CRAVING: Duochrome amethyst with fuchsia and peach reflects. Fluid Metal.
HONEY: Bright honey. Super matte.
SUBLIMINAL: Vibrant rose-copper duochrome with red and gold reflects. Crystal.
ARCHETYPE: Burnt bronze duochrome with rose and gold reflects. Fluid Metal.
ROSITA: Metallic dusty rose. Fluid Metal.
MAJORELLE: Majorelle blue. Super Matte.
NARRATIVE: Warm beige. Super Matte.
OPERA: Wine-red. Super Matte.
CANVAS: Light custard. Super Matte.
Where to Buy
Unfortunately, sampai detik ini belum ada satupun online shop yang membuka jasa titip beli NABLA dari Italia, atau preorder atau bahkan menyediakan produk ready stock-nya. Sayangnya lagi, NABLA belum menyediakan pengiriman secara langsung ke Indonesia. Saranku, lebih baik cari jasa titip dan beli secara kolektif dari traveler bareng teman-teman, supaya gak terlalu berat di ongkos kirimnya.
Untuk lihat produk-produk NABLA secara keseluruhan, kalian bisa cek disini: NABLA COSMETICS (Global)