Another surprise coming from one of my favorite local brands: Wardah Beauty!
Melalui line INSTAPERFECT-nya, Wardah merilis produk dekoratif bibir terbaru yaitu Everlast Intense Matte Liquid. Hampir setahun sejak Instaperfect by Wardah menambahkan warna-warna terbarunya untuk seri Mattesetter Matte Lip Paint, di bulan Juni 2020 ini Instaperfect by Wardah mulai relate nih sama namanya 'Instaperfect', yaitu dengan menciptakan produk lip cream low-maintenance, long lasting dan transferproof. Penasaran gimana formulanya?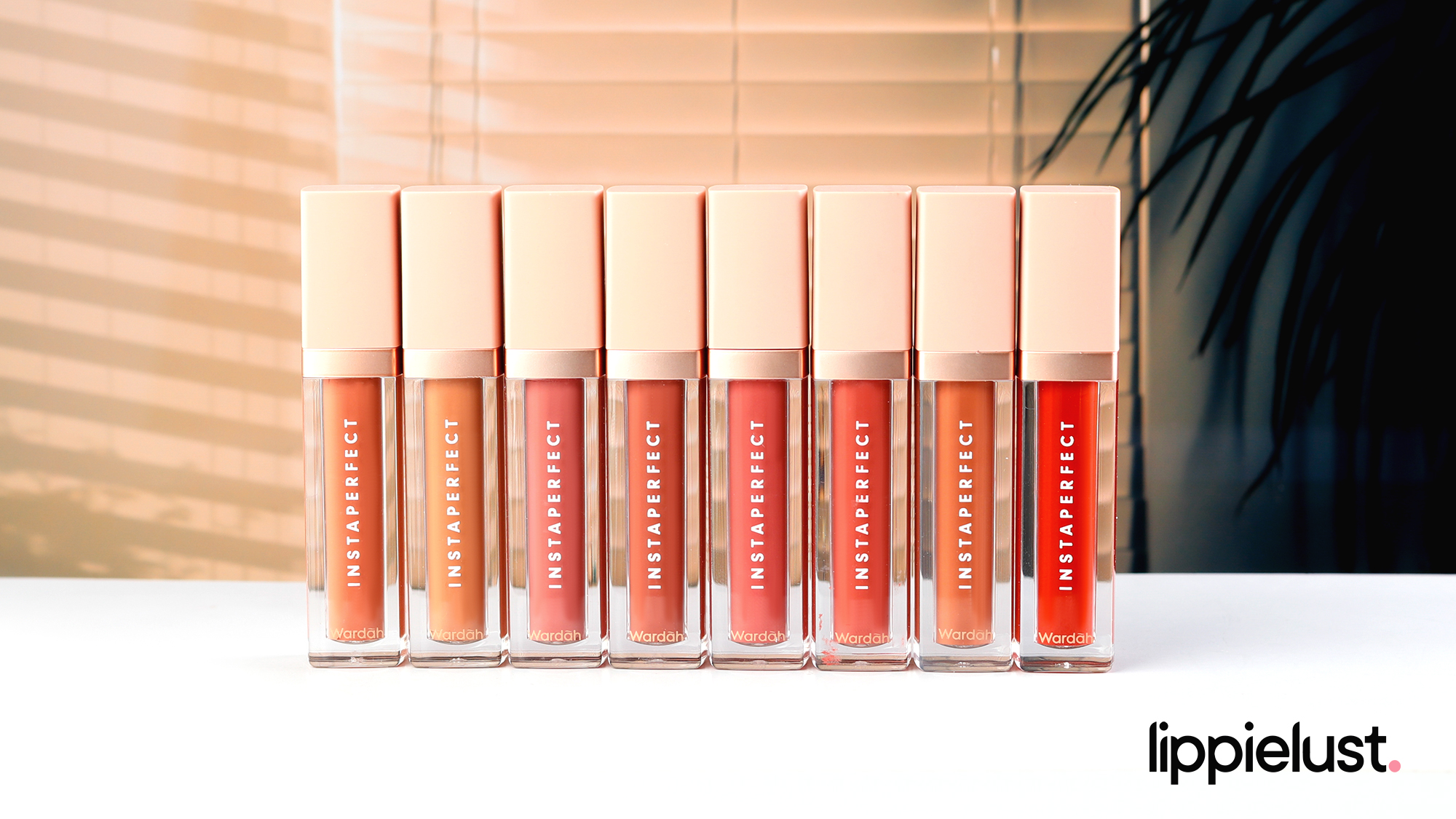 ✨

 About Instaperfect by Wardah Everlast Intense Matte Liquid

A comfortable longlasting matte lip cream that stays up to 12-H with Colorfix Locking Pigment making it perfect for your daily lip companion. No hassle, all day perfection.
| | |
| --- | --- |
| Nama Produk | INSTAPERFECT BY WARDAH EVERLAST INTENSE MATTE LIQUID |
| Diproduksi oleh | PT. Paragon Technology & Innovation |
| Berat Bersih | 4,2gr |
| Harga | Rp. 93,000,- |
| Jumlah Warna | 8 Warna |
| Pembelian | currently Online (WARDAH BEAUTY Official Store) di LAZADA |
✨

Packaging & Ingredients

Dari segi desain box, Everlast Intense Matte Liquid masih memiliki desain yang relatif sama dengan produk-produk Instaperfect lainnya. Detail yang berbeda ada di bagian list / garis hijau khas Wardah yang ada di box produk Mattesetter Matte Lip Paint, Mattetitude Matte Stain Lipstick, maupun Gloss Chic Lip Crayon, kali ini dihilangkan dan diganti dengan warna soft brown.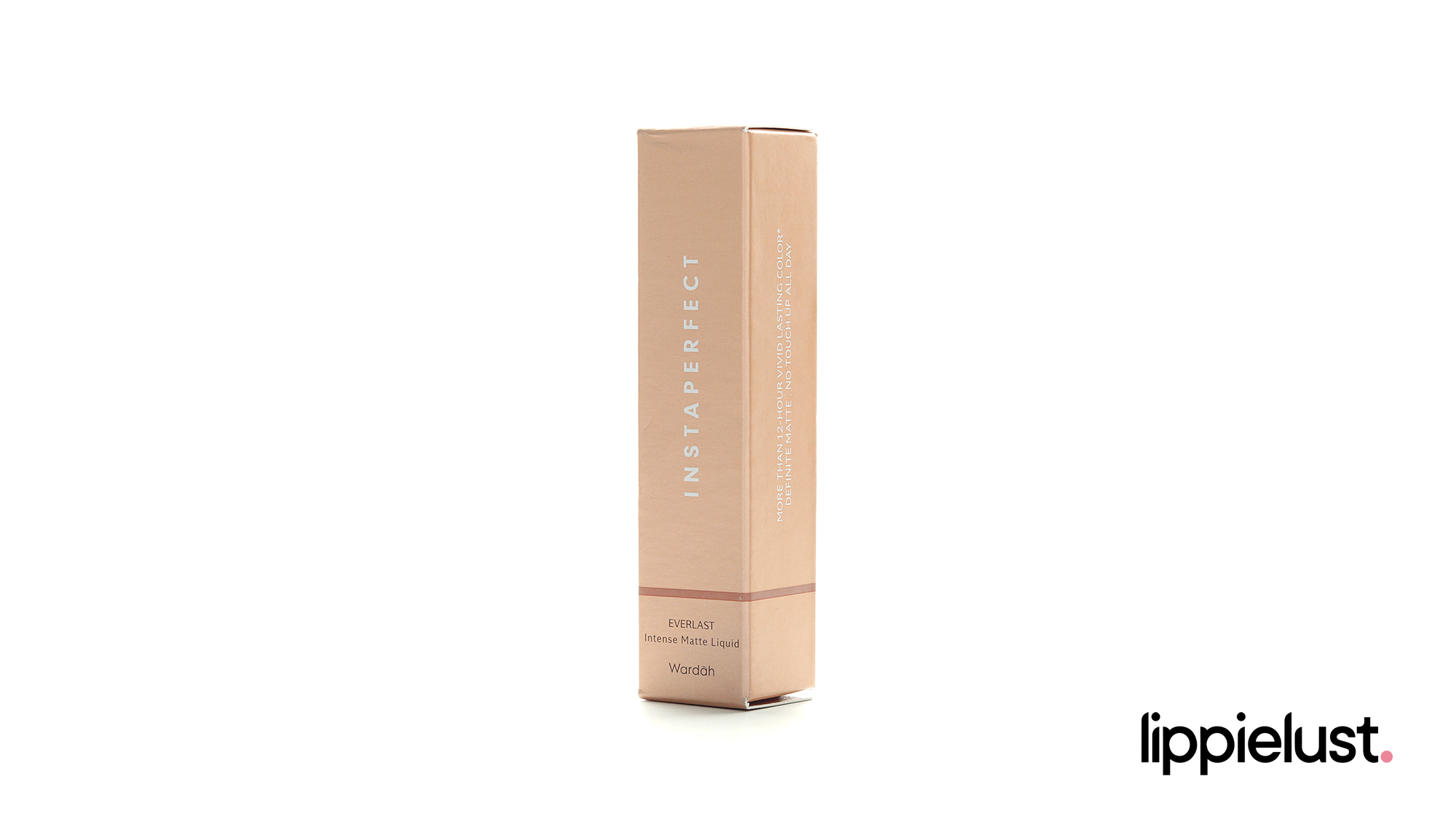 Di bagian sisi box terdapat tulisan "More than 12-Hour Vivid Lasting Color* Definite Matte. No Touch-Up All Day."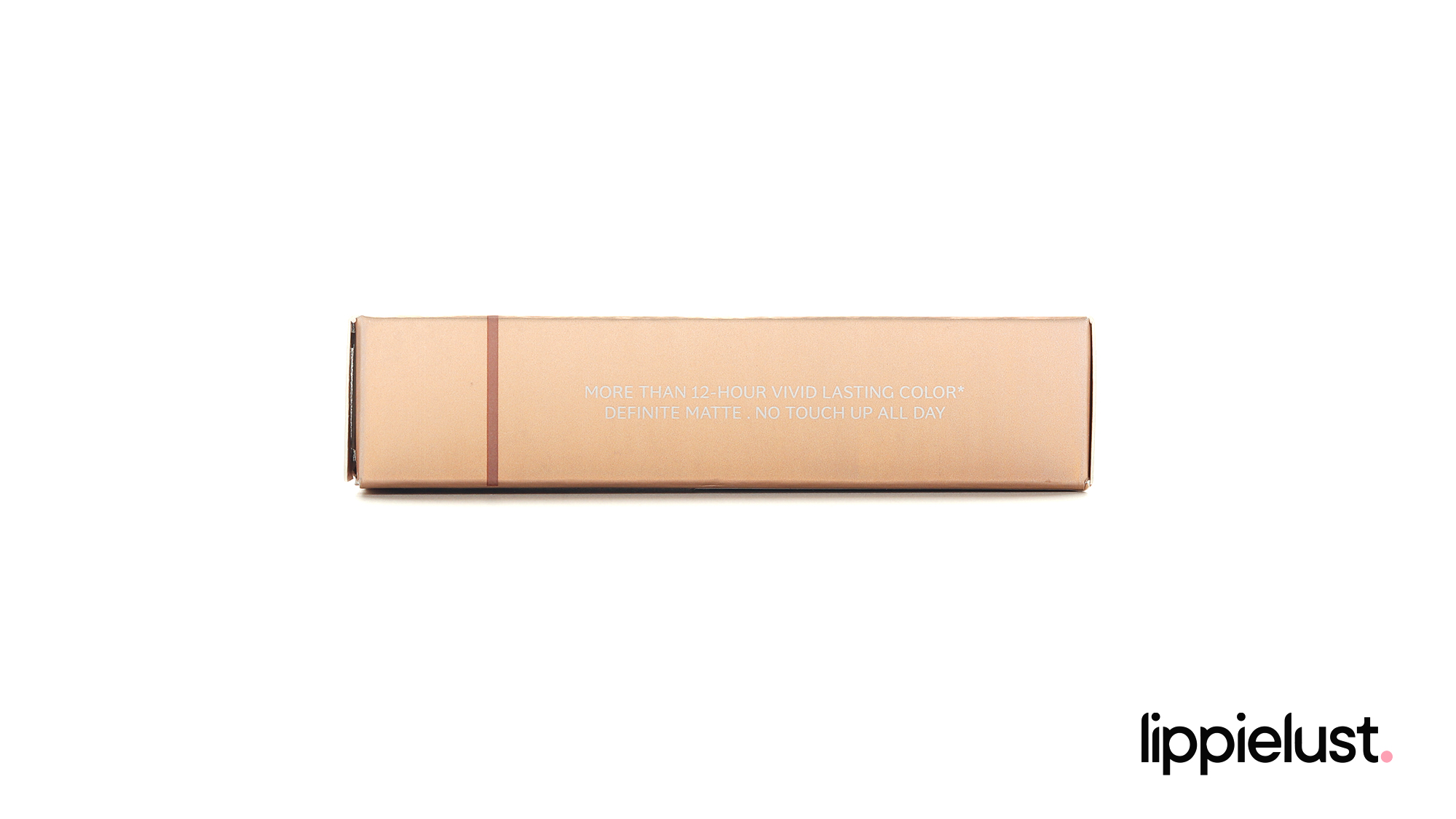 Di bagian belakang box terdapat informasi mengenai nama shade, barcode, QR code, net weight, Batch No. & Expiry Date, dan keterangan produsen. Selain itu di box juga terdapat informasi logo HALAL dan tulisan *based on consumer test, 30 subjects. Informasi ini berkaitan dengan klaim yang ada di bagian sisi box (lihat foto atas).
Aku suka ketika tim Wardah memutuskan untuk mengetes produknya pada real consumers karena ya kita-lah yang nantinya akan merasakan manfaat produknya. Klaim produknya pun gak semata-mata hasil self-proclaim, tapi memang berdasar pada hasil tes. So, BIG thumbs up!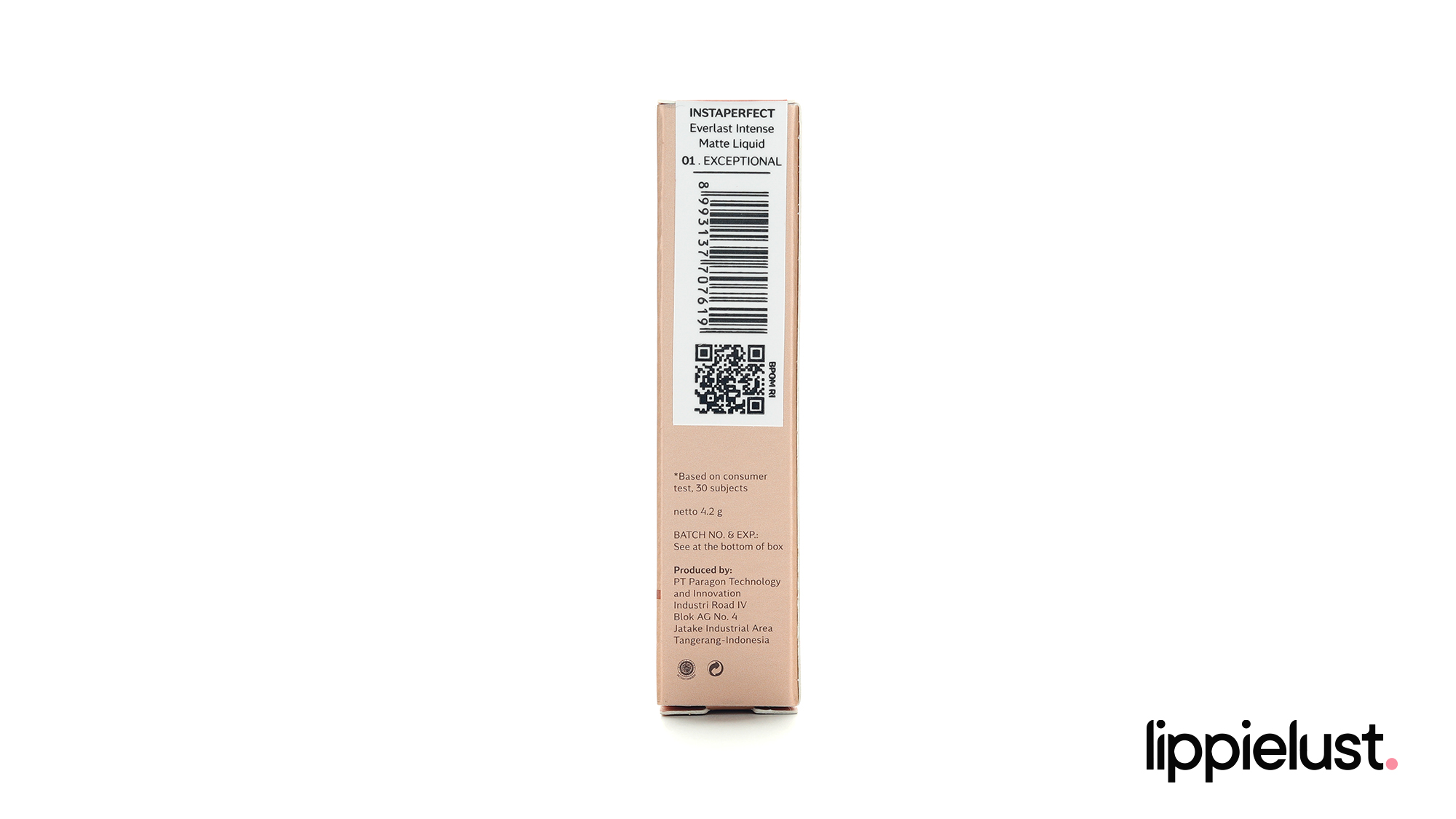 Di sisi lainnya terdapat Ingredients List yang akan kita bahas selengkapnya.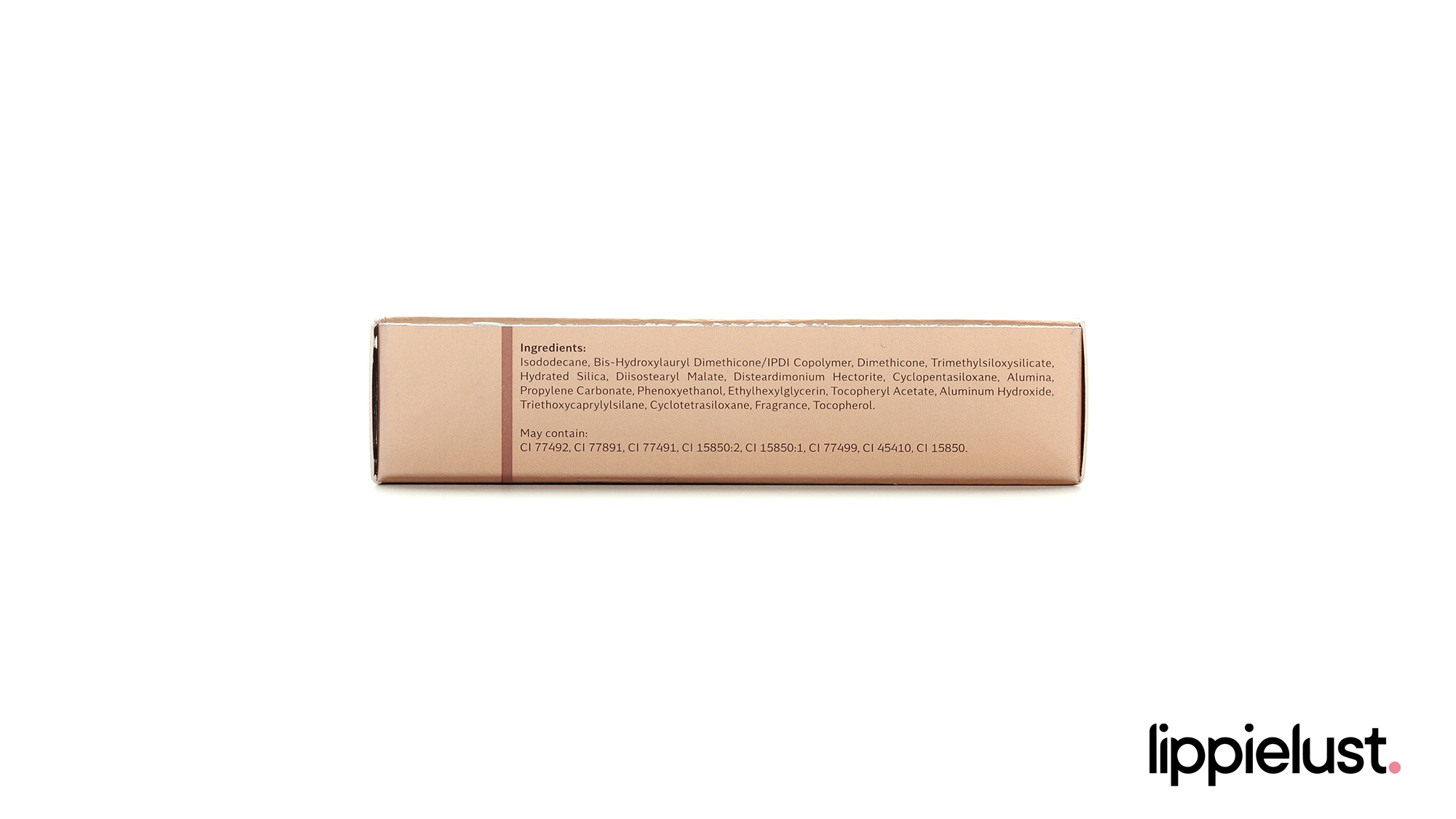 INSTAPERFECT by Wardah EVERLAST Intense Matte Liquid menggunakan teknologi Colorfix Locking Pigment untuk menambah ketahanan produk sampai 12 jam.
Untuk botolnya, sebenarnya Everlast Intense Matte Liquid ini punya botol yang mirip dengan Mattesetter Matte Lip paint. Bedanya Everlast memiliki tutup botol berwarna pink khas INSTAPERFECT dan list rose gold di bagian leher botol.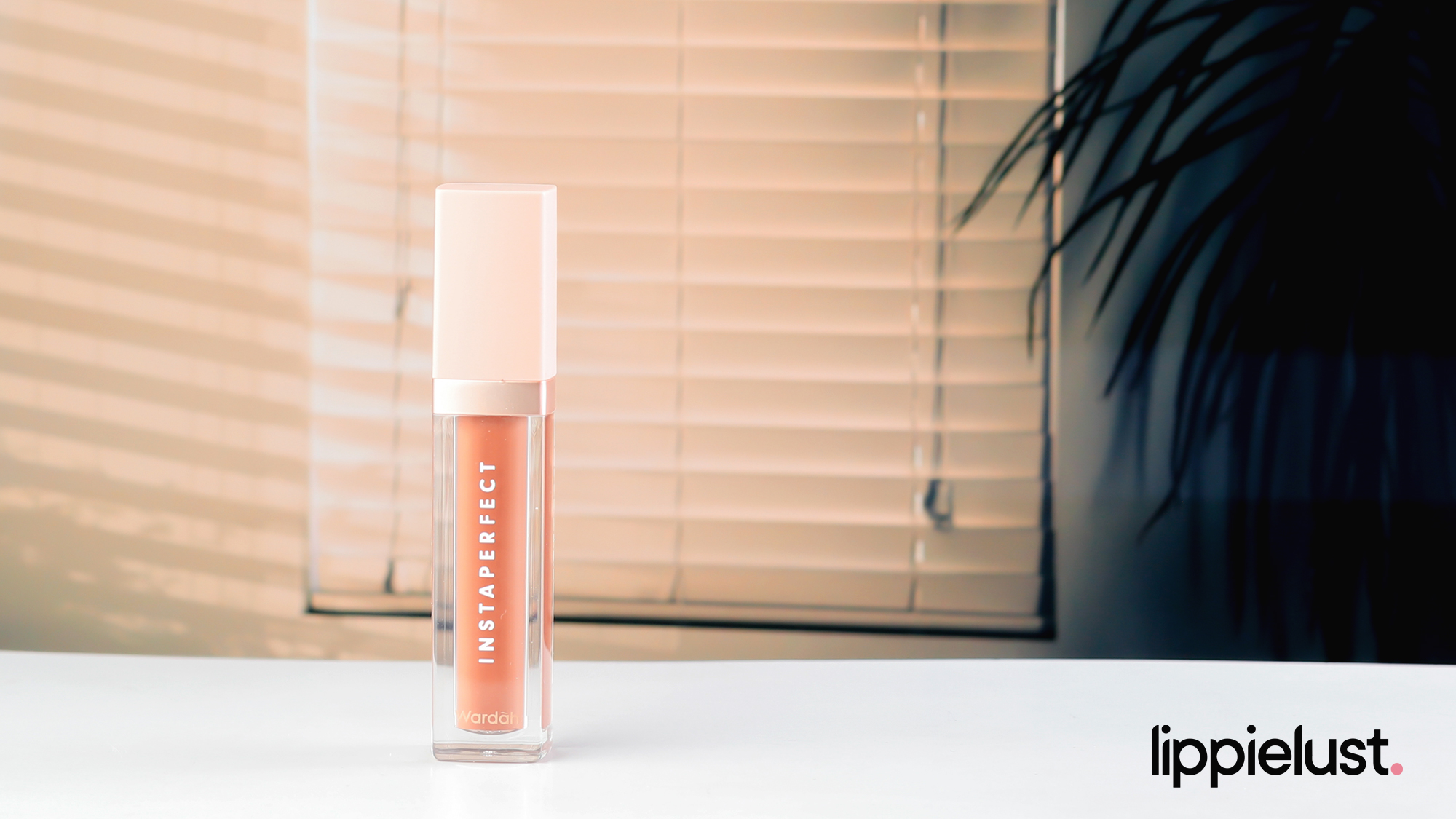 Yang terakhir, aplikator! Nah, Everlast Intense Matte Liquid ini memiliki aplikator doe-foot reguler yang biasa kita lihat di lip cream lain. Bantalan aplikatornya lebih pendek dan hanya miring di ujungnya.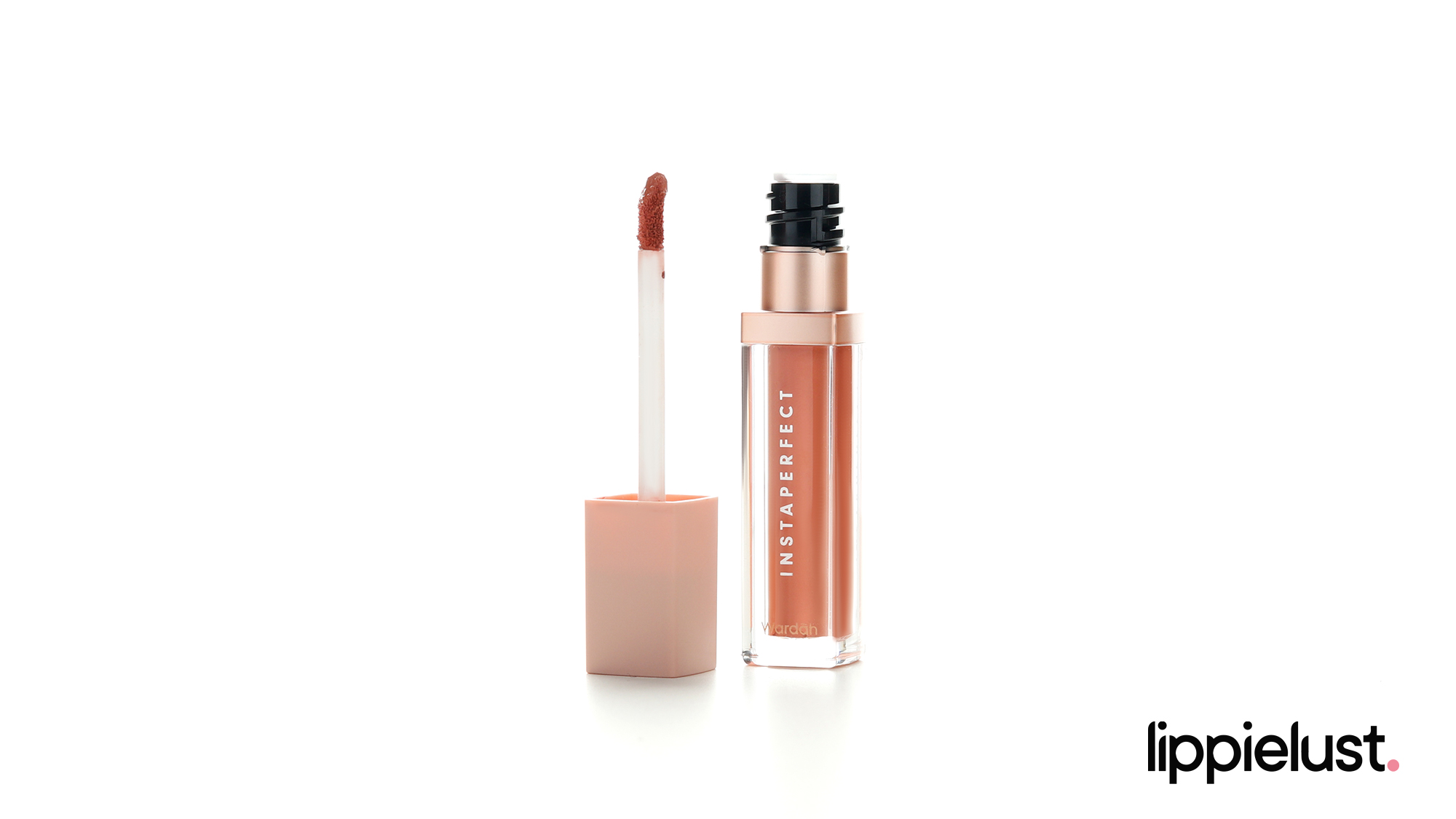 ✨

Formula, Texture, Finish
EVERLAST Intense Matte Liquid memiliki formula creamy-buttery yang bisa di-blend dengan baik menjadi layer tipis. Produk ini akan mengering menjadi transferproof matte dalam hitungan kurang dari 1 menit. Yang belum terbiasa memakai lip cream, perlu hati-hati karena produk bisa aja mengering sebelum warna udah benar-benar merata. Warna-warna yang ditawarkan pun merupakan warna-warna vivid dengan pigmentasi tinggi, hanya perlu satu kali celup untuk satu kali proses aplikasi.
Produk ini terasa halus dan ringan banget di bibir, gak lengket, gak terasa 'keras' dan tebal, juga gak mengaksentuasi garis-garis bibir. Satu hal yang perlu diperhatikan: jangan mengaplikasikan produk di atas bibir kering atau pecah-pecah karena akan mengaksentuasi bagian kering / pecah-pecah tersebut. I mean… kalau kamu suka sama tipe produk lip cream yang longlasting dan transferproof, kamu pasti udah mengerti bahwa: bibir kering akan terasa lebih kering (dan cenderung bisa pecah-pecah) jika menggunakan produk lip cream transferproof di atasnya.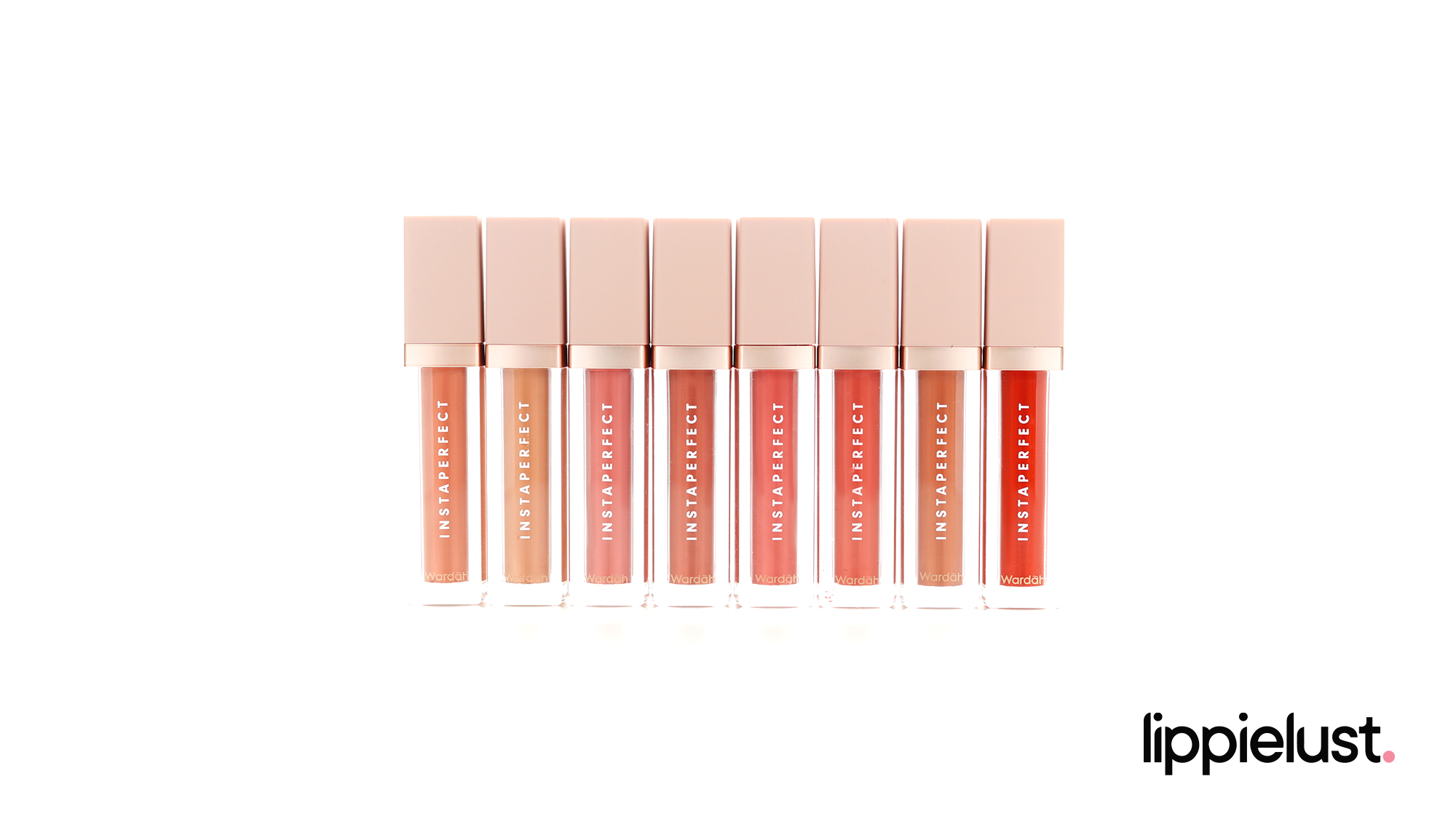 ✨

Staying Power & Performance

Karena produk ini didesain khusus agar hassle-free alias bebas repot, selama aku wear-test dua minggu ini aku menemukan satu hal: di jam-jam awal pemakaian, produk ini gak cracking sama sekali tetapi ketika udah dibawa makan makanan berat dan setelah 7-8 jam berlalu, produk akan mulai terlihat cracking dan warna akan sedikit demi sedikit memudar khususnya di bagian dalam bibir. All thanks to my saliva, karena pada dasarnya produksi liurku lumayan banyak, ya wajar lah kalau bagian dalam bibir yang duluan luntur. ☺️ 
Anyways, to me, this is good enough. Produknya ringan dan fleksibel, gak perlu takut senyum lebar karena gak akan crack, jadi gak masalah kalau udah waktunya retouch, ya retouch.
Jadi kalau dihubungkan dengan klaim yang bisa tahan sampai 12 jam, ya bisa aja. Tapi tampilannya gak akan sebaik awal. 😉
✨

 Shades
01 EXCEPTIONAL (peachy-pink brown)⁣⁣
02 TIMELESS (nude peachy beige)⁣⁣
03 SURREAL (warm mauve-ish pink)⁣⁣
04 GRANDE (medium orange-ish brown)⁣⁣
05 SPLENDID (medium warm mauve pink)⁣⁣
06 AUTHENTIC (warm reddish coral)⁣⁣
07 EFFORTLESS (medium warm brown)⁣⁣
08 DASHING (bright yellowish red)⁣⁣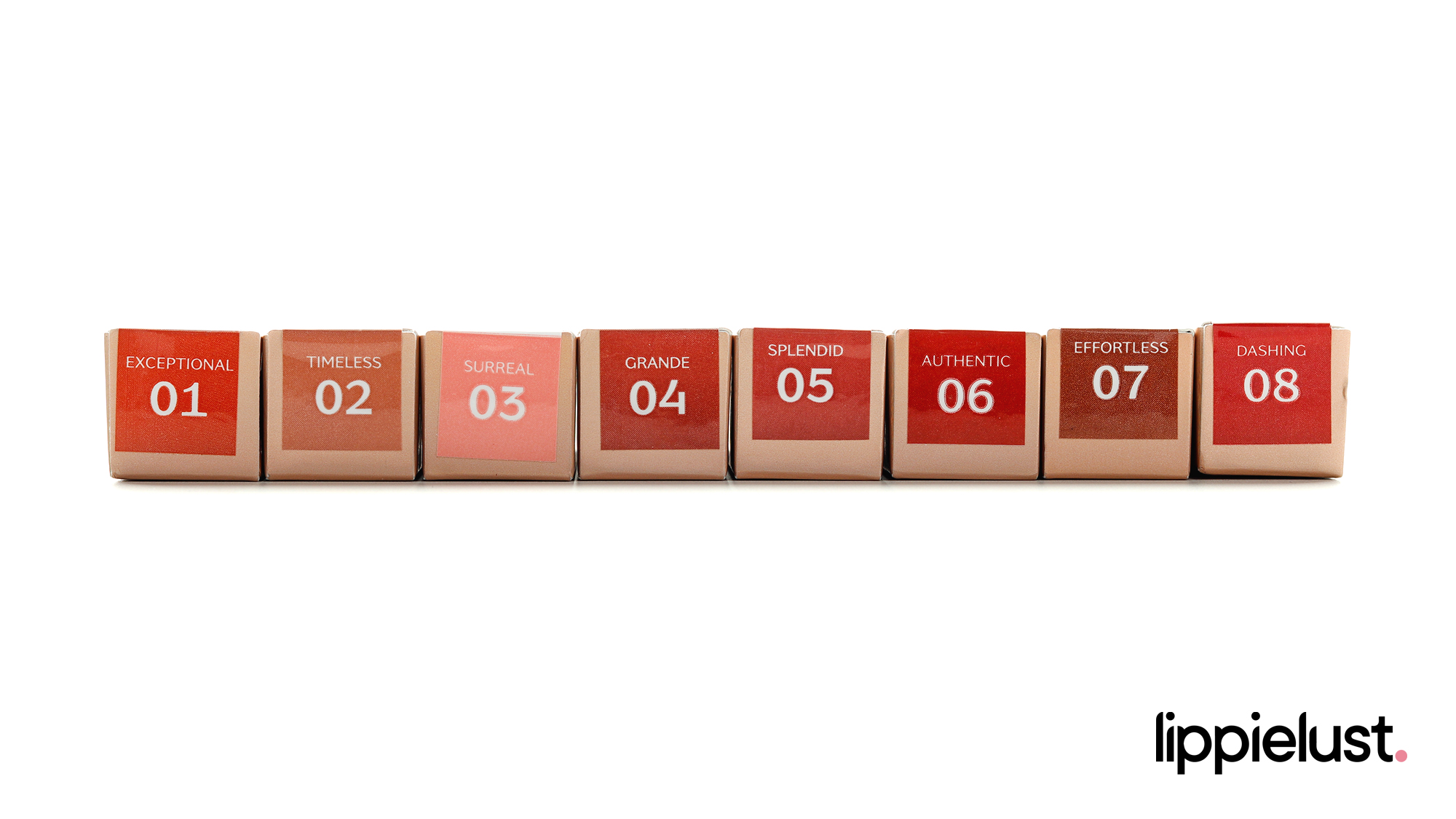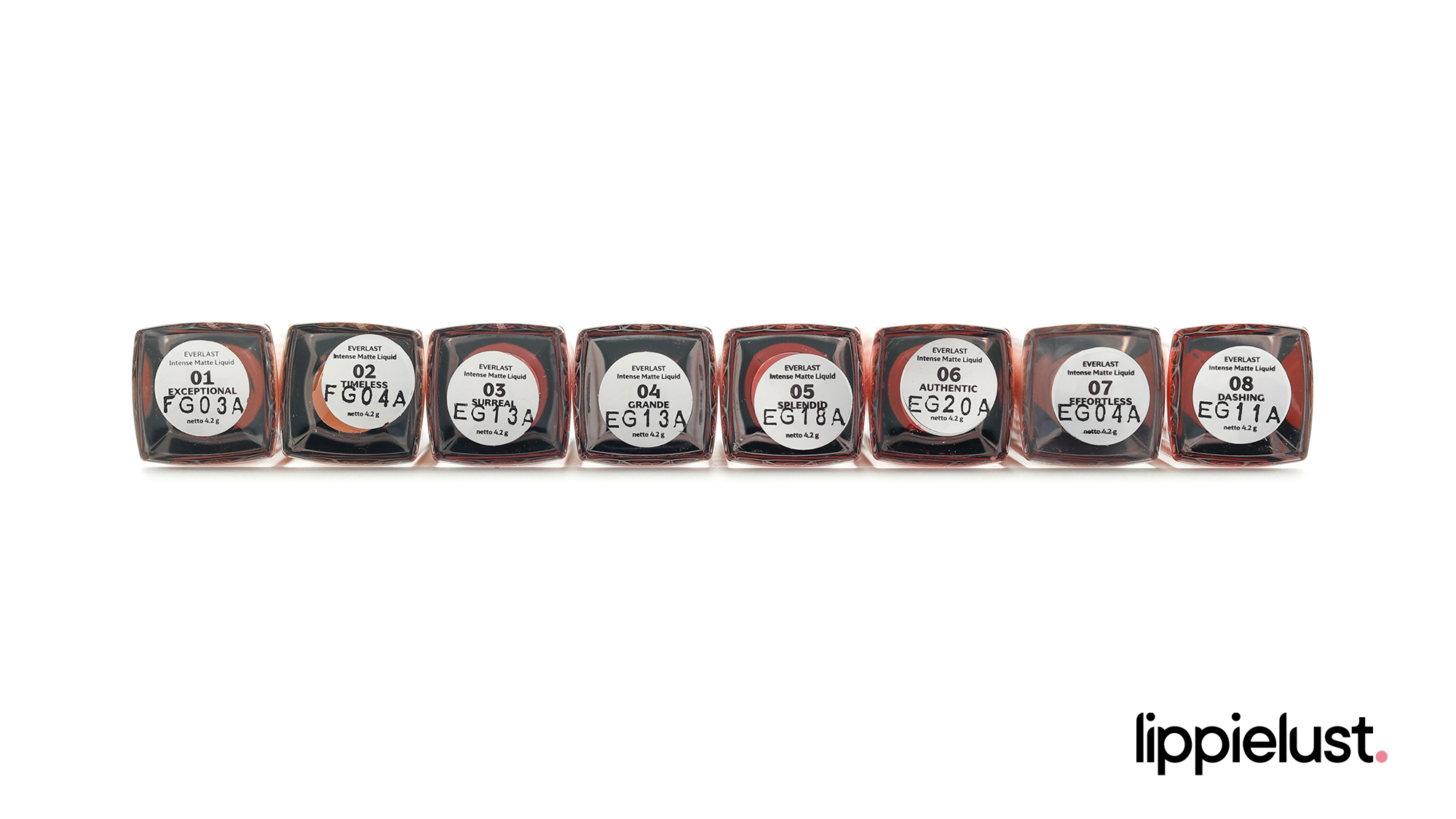 Warna Pilihan Lippielust (Favorit):
01 Exceptional, 04 Grande, 06 Authentic, 08 Dashing
Warna rekomendasi untuk LIGHT-FAIR SKINTONES:
01 Exceptional, 02 Timeless, 03 Surreal, 05 Splendid
Warna rekomendasi untuk LIGHT MEDIUM-TAN SKINTONES:
01 Exceptional, 03 Surreal, 04 Grande, 05 Splendid, 06 Authentic, 08 Dashing
Warna rekomendasi untuk TAN – DARK SKINTONES:
04 Grande, 05 Splendid, 06 Authentic, 07 Effortless, 08 Dashing
Warna rekomendasi untuk ombre:
SOFT OMBRE: 02 Timeless (base) + 04 Grande (inner), 02 Timeless (base) + 07 Effortless (inner)
BOLD OMBRE: 02 Timeless (base) + 06 Authentic (inner), atau 02 Timeless (base) + 08 Dashing (inner)
LIPPIELUST'S FAVORITE COLOR COMBO FOR OMBRE: 01 Exceptional (base) + 06 Authentic (inner)
✨

Swatches
✨

Where to Buy
 IDR 93,000,- (4,2gr) tapiii lagi ada promo Exclusive launch di @lazada_id jadi IDR IDR 83,700

✨

Lippierating
[penci_review]