Lippielust kedatangan paket dari brand indie kesayangan Team Lippielust: Evete Naturals! Seperti yang kita udah tau, setiap produk dari Evete Naturals memiliki bahan-bahan alami terbaik yang diformulasikan untuk memelihara kulit kita. Brand lokal asal Yogyakarta ini emang mengedepankan kualitas, tapi bukan berarti tampilan produk dihiraukan. Mengusung konsep clean minimalistic, setiap produk Evete Naturals dapat merepresentasikan fungsinya masing-masing. Kita bahas satu-satu ya!
✨Bye Bacne Sea Salt Liquid Soap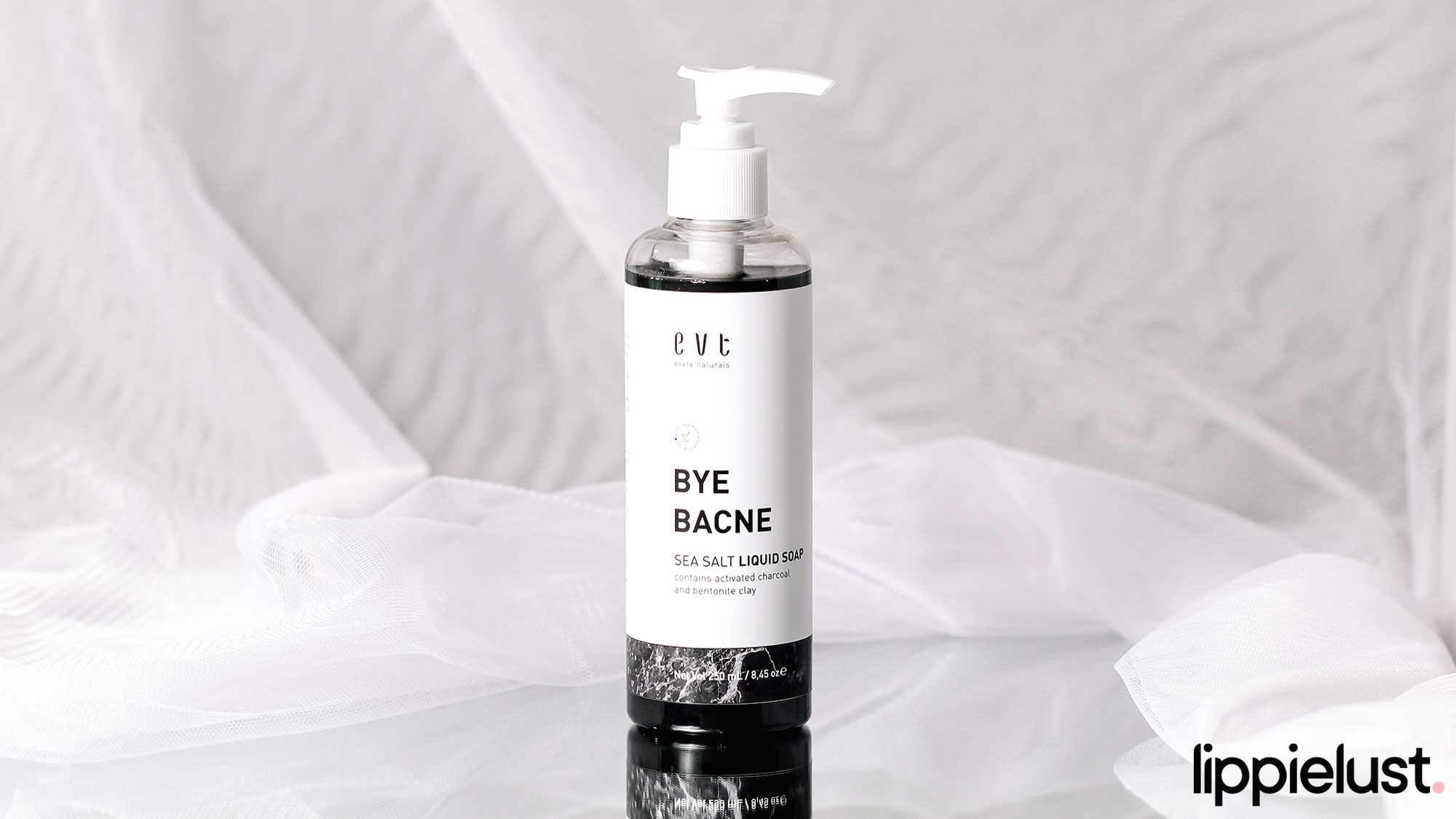 Jika kamu merasa ragu untuk menggunakan sabun batang untuk menyembuhkan bacnemu, Evete Naturals akhirnya mengeluarkan Bye Bacne Sea Salt in liquid form! Memiliki manfaat yang sama dengan bar soapnya, Bye Bacne Sea Salt Liquid Soap diformulasikan dengan sea salt yang berperan dalam mengurangi dan melawan jerawat karena kandungan vitamin dan mineralnya yang dapat mengelupas dead skin cells dengan lembut dan membunuh bakteri jahat. Disertai dengan bahan alami lainnya, sabun cair ini memberikan aroma segar so you'll have a delightful bath experience!
Ingredients:
Olea Europaea (olive) oil, Elais guineesis (palm) oil, water, Nucifera (coconut) oil, Potassium hydroxide, Charcoal, Sea salt, Bentonite, Melaleuca alternifolia (tea tree) leaf oil
✨Macaroons Natural Hand Soap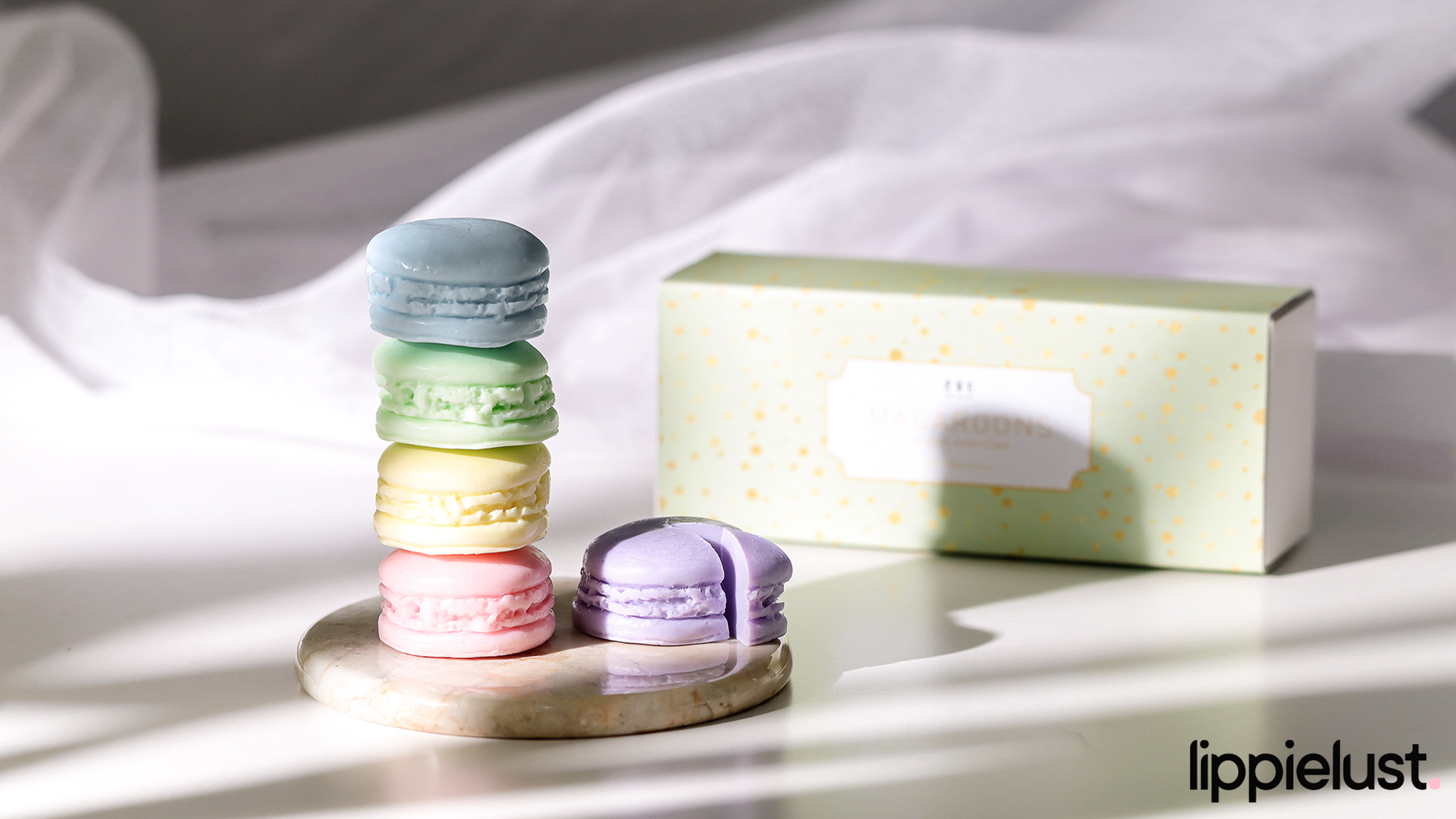 Sebenarnya agak sayang buat dipakai, because it's cute! Sesuai dengan namanya, Macaroons Natural Hand Soap merupakan sabun tangan berbentuk macaroon dengan essential oils terbaik – sebut aja coconut oil, castor oil, olive oil, semua ada! – yang pastinya gak akan membuat kulit kita menjadi kering. Satu box berisi 5 macaroon hand soap dengan warna-warna berbeda yang memiliki ukuran yang pas banget di tangan kita. It's super convenient.
Ingredients:
Coconut oil, Olive Oil, Castor Oil, Glycerin, Cocamidopropyl betaine, Propylene glycol, Sorbitol, Stearic acid, Myristic acid, Demineralized aqua, Sodium hydroxide, Titanium dioxide, Fragrance oil, Mica
✨Limited Edition Lip Balm with Shea Butter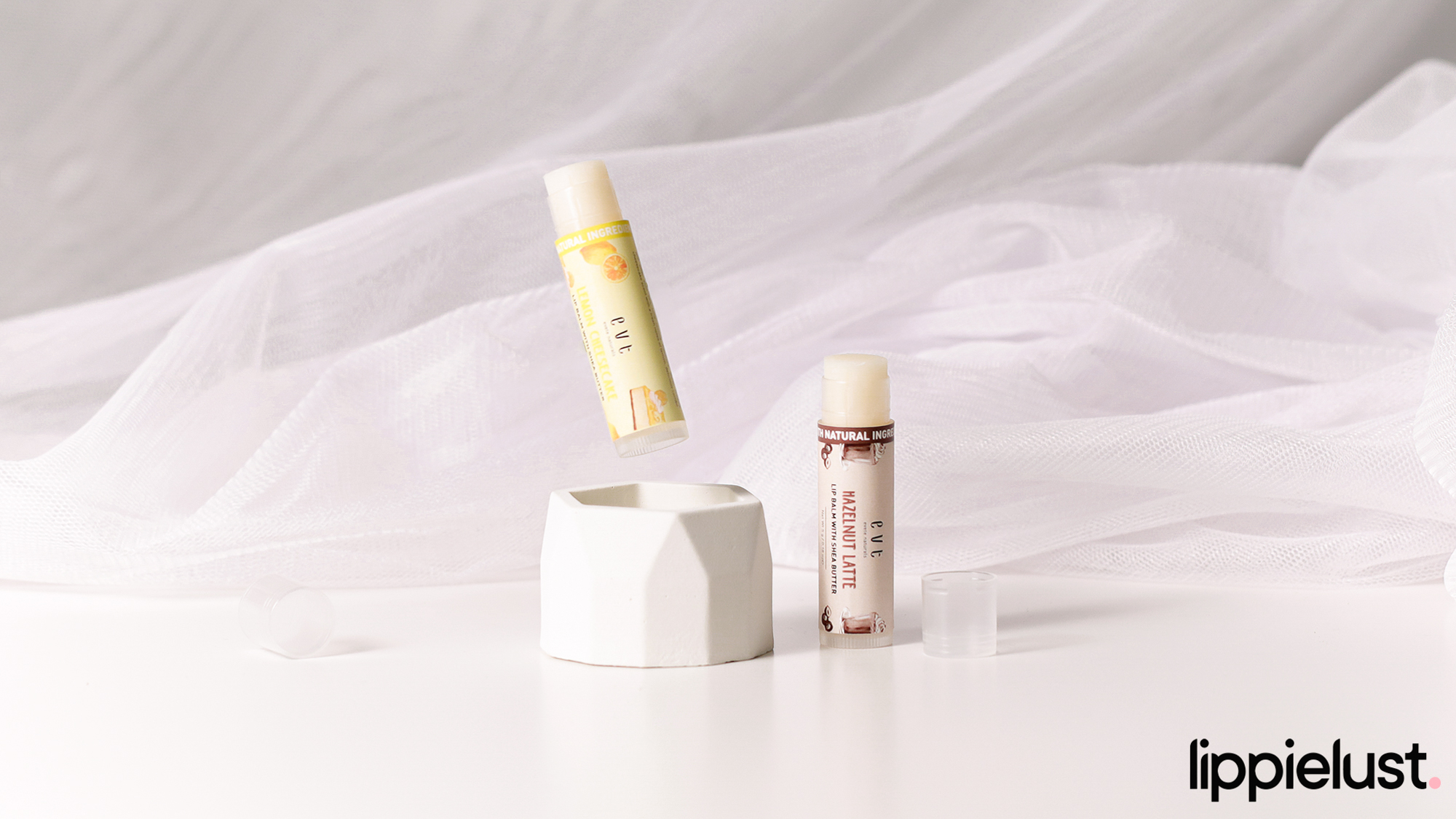 | | |
| --- | --- |
| Product Name | Lip Balm with Shea Butter |
| Produced By | CV Triserva Natura |
| Weight | 5gr |
| Price | Rp 49.000 |
| Shades | 2 shades |
| Where to Buy | Official Website Evete Naturals |
Siapa yang suka sama lip balm-nya EVETE? Selain teksturnya yang terasa enggak basah di bibir, lip balm EVETE menurutku sangat ringan tapi tetap deeply moisturizing. Dua limited edition lip balm ini memiliki aroma khas holiday yang manis. Hazelnut Latte untuk pecinta kopi, dan Lemon Cheesecake untuk pecinta cheese cake!
Thanks to its natural ingredients – such as shea butter, coconut oil, and almond oil – you'll have a long-lasting moisture lips! Yup, kamu gak salah baca. Perpaduan bahan-bahan alami tersebut dapat menjaga bibir tetap lembut, lembab, dan terasa ringan karena lip balm ini memiliki minimal ingredients yang juga cocok untuk pemilik kulit sensitif.
Ingredients:
Olea Europaea (olive) oil, Elais guineesis (palm) oil, water, Nucifera (coconut) oil, Potassium hydroxide, Charcoal, Sea salt, Bentonite, Melaleuca alternifolia (tea tree) leaf oil
✨Tinted Balm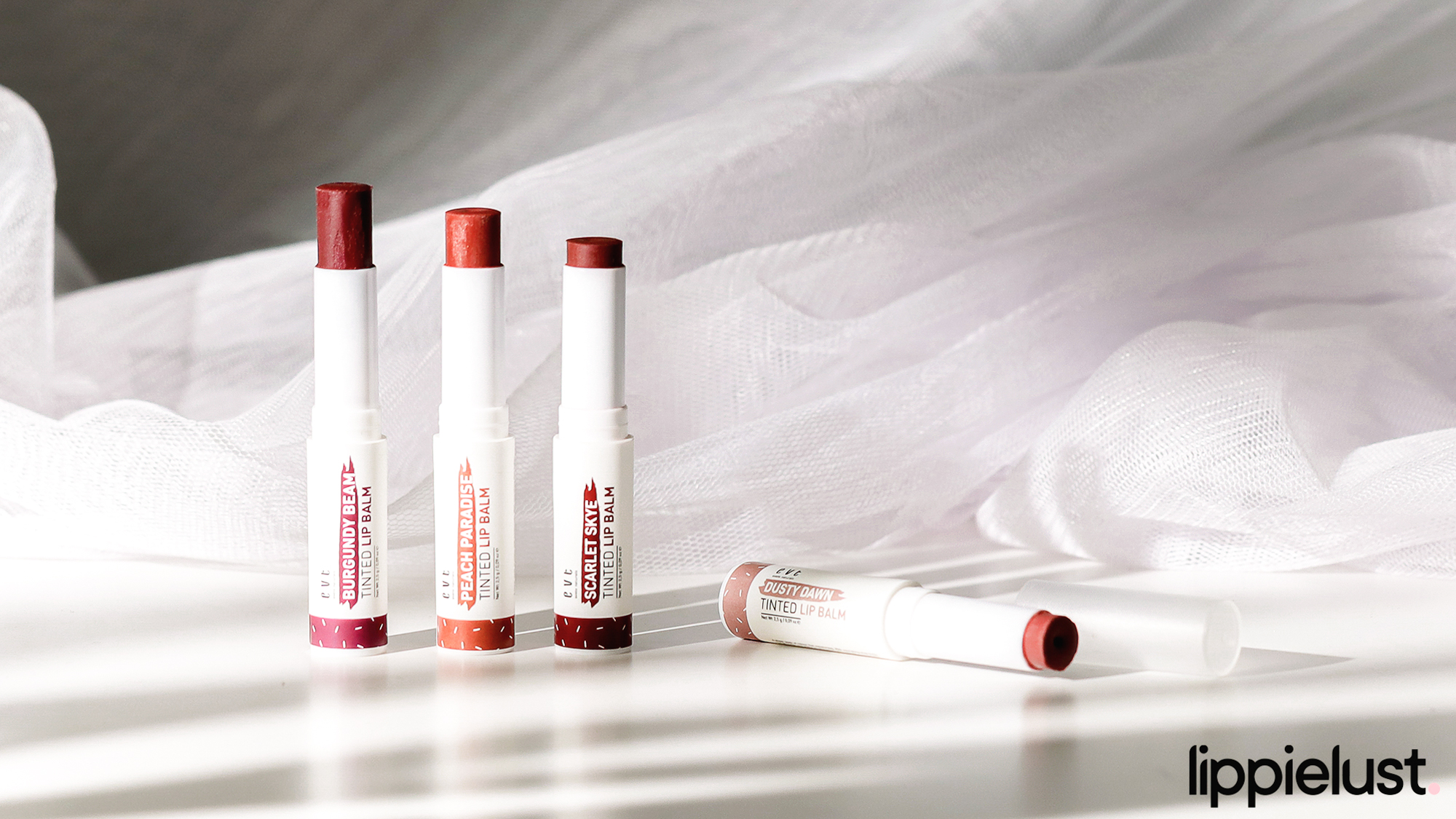 All good sheer wash of colors!
Yes, they also give their tinted balm! Sebetulnya Team Lippielust udah punya 3 varian warnanya dan aku pribadi suka banget sama Dusty Dawn yang memberikan warna sheer pink nude di bibir. Kali ini dengan 4 pilihan warna – and thank God they're natural colors – tinted balm ini pun menawarkan formula yang nyaman di bibir and no greasy feeling at all! Dengan shea butter, mango butter, dan minyak jojoba, produk ini selain bisa memberikan warna sheer di bibir, dia juga dapat melembabkan dan menutrisi bibir kita untuk menghindari masalah-masalah bibir yang tidak kita inginkan.
Shades:
BURGUNDY BEAM is a dark red-ish purple that is flattering and wearable for most people
DUSTY DAWN is a natural warm pink that will complement any complexion. Perfect for a daily understated look
PEACH PARADISE is a medium peach orange colour, it is made to be universally flattering and will instantly brighten up your face.
SCARLET SKYE is a medium red, not too dark nor too bright, complements most skin tones
Main Ingredients:
Virgin coconut oil, Shea butter, Beeswax, Jojoba oil, Castor oil, Mango butter, Flavor oil, Vitamin E, Mica (Cl 77019), Zinc stearate, Iron Oxide, Titanium Dioxide
✨Rosie Pink Cheek Tint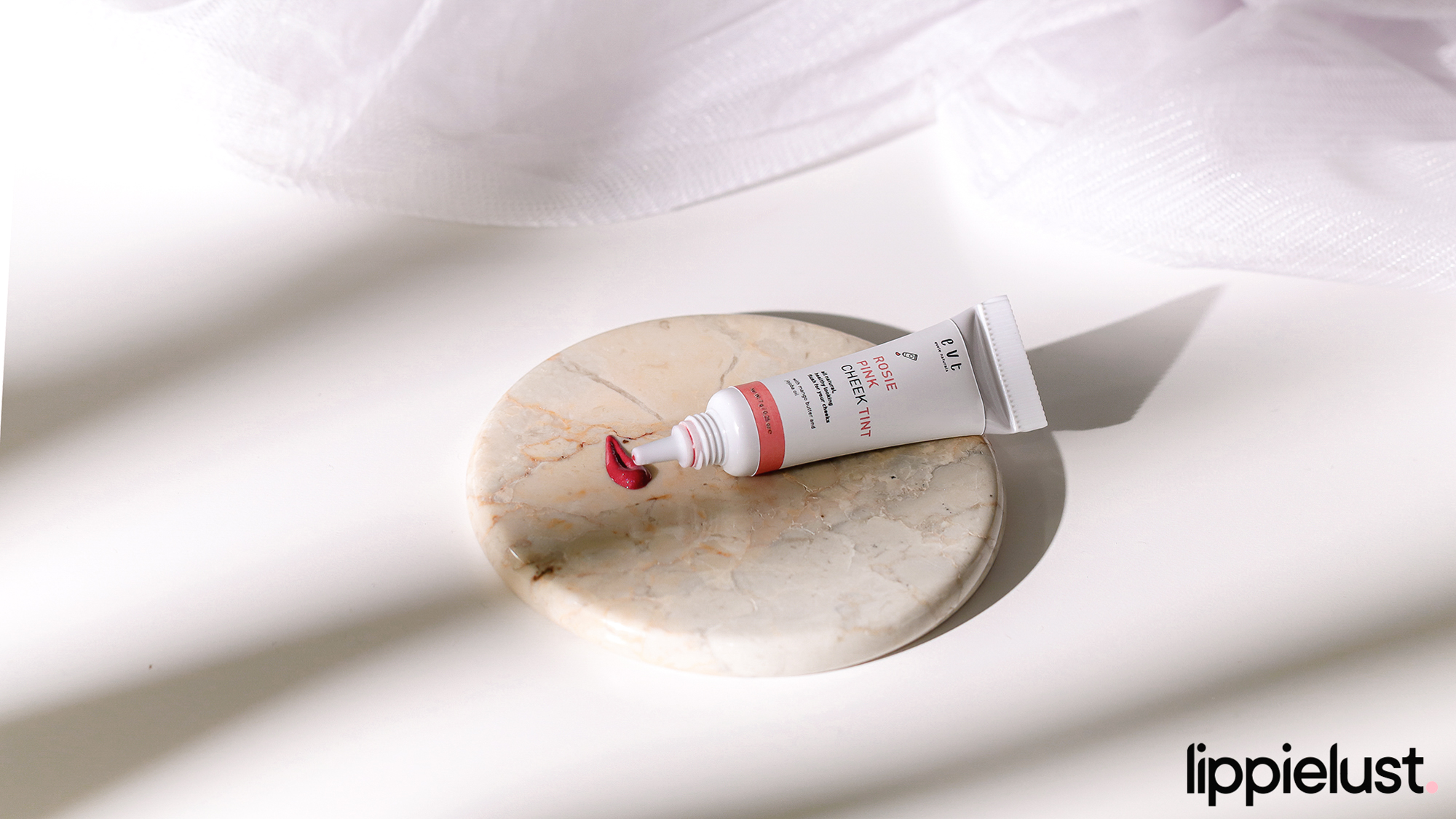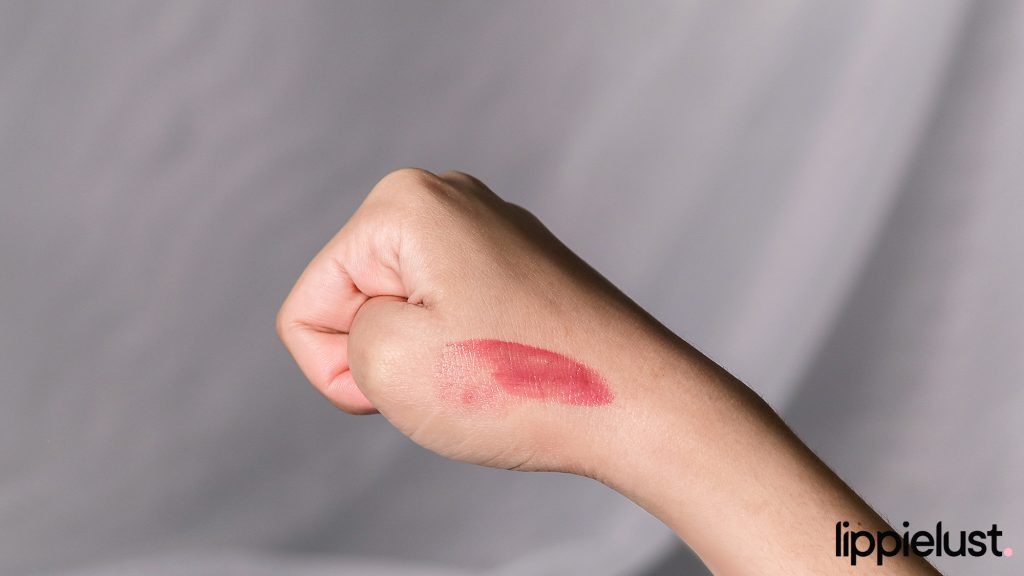 So excited because this is our first try! EVETE Naturals juga mengeluarkan Rosie Pink Cheek Tint di bulan Desember tahun lalu.
Masih menggunakan bahan alami, Rosie Pink Cheek Tint menawarkan healthy-look cukup dengan membuat small dots dari tubenya pada pipimu dan tinggal diratakan dengan menggunakan jari (jika bare face) atau makeup sponge (di atas complexion). Karena mayoritas kandungannya yang berbahan dasar minyak, cheek tint ini dapat membaur dengan mudah pada kulitmu. Kalau kamu mencari  hasil akhir dewy dengan warna fresh rosy, you'll definitely need this!
Ingredients:
Virgin coconut oil, Mango butter, Shea butter, Sweet almond oil, Coco-caprylate, Jojoba seed oil, Castor seed oil,Beeswax, Flavor oil, Vitamin E, Titanium dioxide, Mica, Iron Oxide
Dari kelima beauty products milik EVETE Naturals yang dibahas di postingan ini, produk mana yang menarik perhatianmu? Atau, adakah yang udah mencoba kelima produk ini? Share pengalamanmu disini yuk!