We have a new local brand arrival this March!
Di bulan Maret 2021, OMG – Oh My Glam, sebuah brand lokal baru merilis Matte Kiss Lip Cream. Para pecinta local lip cream pun antusias terhadap kedatangan brand dan produk barunya ini. Terlebih, OMG Matte Kiss Lip Cream dibanderol dengan harga yang sangat terjangkau, yaitu sekitar 20 ribuan rupiah aja.
Tanpa perlu banyak basa-basi, yuk kita lihat apa aja sih yang ditawarkan oleh OMG – Oh My Glam melalui Matte Kiss Lip Cream ini.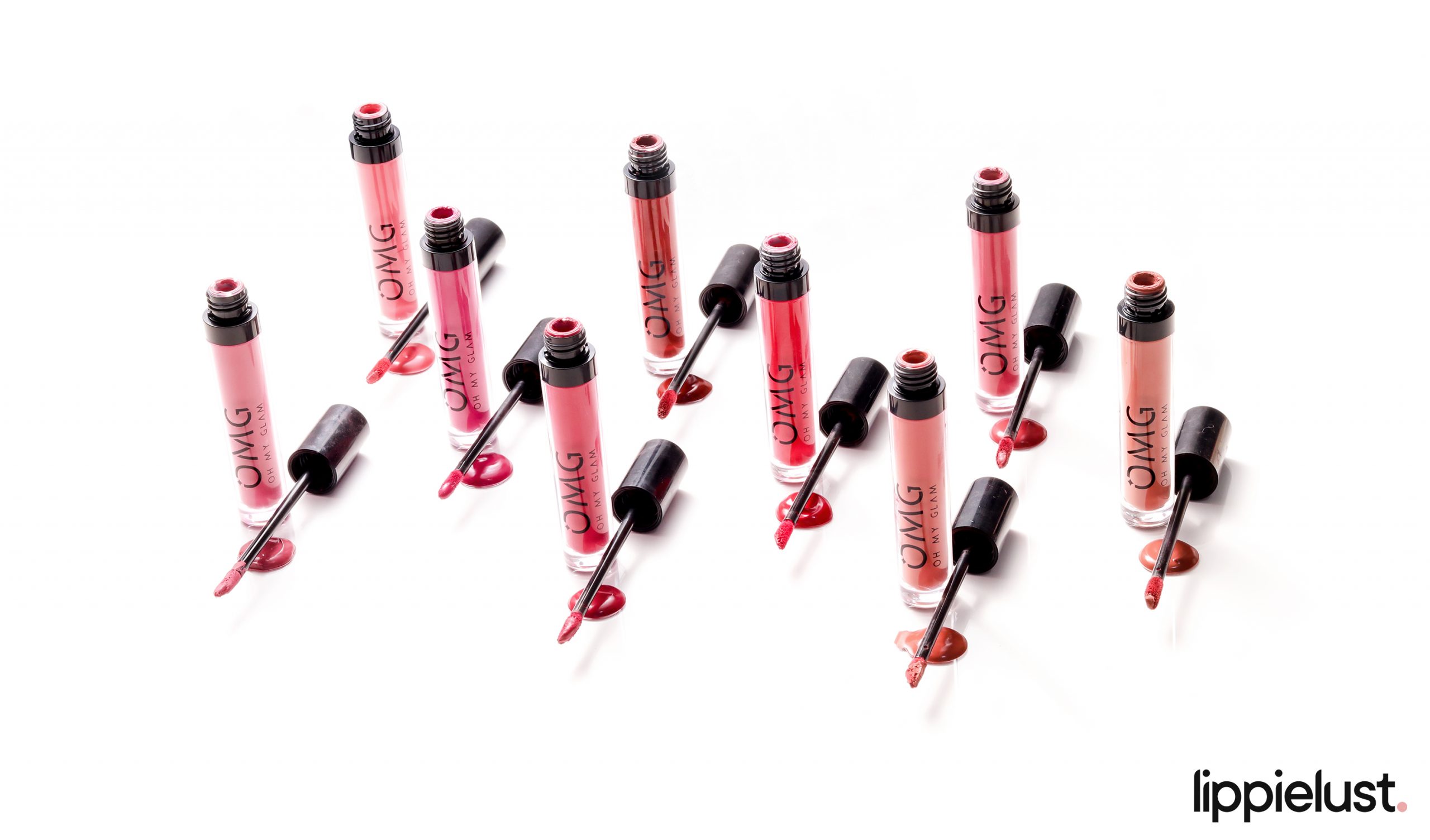 ✨ Product Information
| | |
| --- | --- |
| Product Name | OMG Oh My Glam Matte Kiss Lip Cream |
| Produced By | PT Varcos Citra Internasional |
| Weight & Price | 3.5 gr | Rp 25.000 |
| Shades | 12 shades |
✨ Claims
OMG Oh My Glam Matte Kiss Lip Cream merupakan lip cream dengan warna yang intense dan memberikan hasil matte yang tahan lama sepanjang hari. Dilengkapi dengan Vitamin E & Jojoba Oil yang dapat menjaga kelembapan bibir dan melindungi bibir dari radikal bebas (antioksidan).
Matte finish

Tahan lama sepanjang hari

Intense color

Quick set formula

Tidak lengket

Transferproof & maskproof

(setelah 5 menit aplikasi)

Menjaga kelembapan bibir

Melindungi bibir dari radikal bebas
✨ Packaging
Dengan box hitamnya, OMG Oh My Glam Matte Kiss Lip Cream dikemas dengan chic. Terdapat logo dari OMG di bagian depan disertai dengan gambar bibir berwarna pink yang eyecatchy. Di setiap sisi terdapat klaim dari lip cream juga barcode, sedangkan bagian belakang box memuat informasi terkait ingredients list, cara penggunaan, informasi produsen dan expire date di bagian bawah box.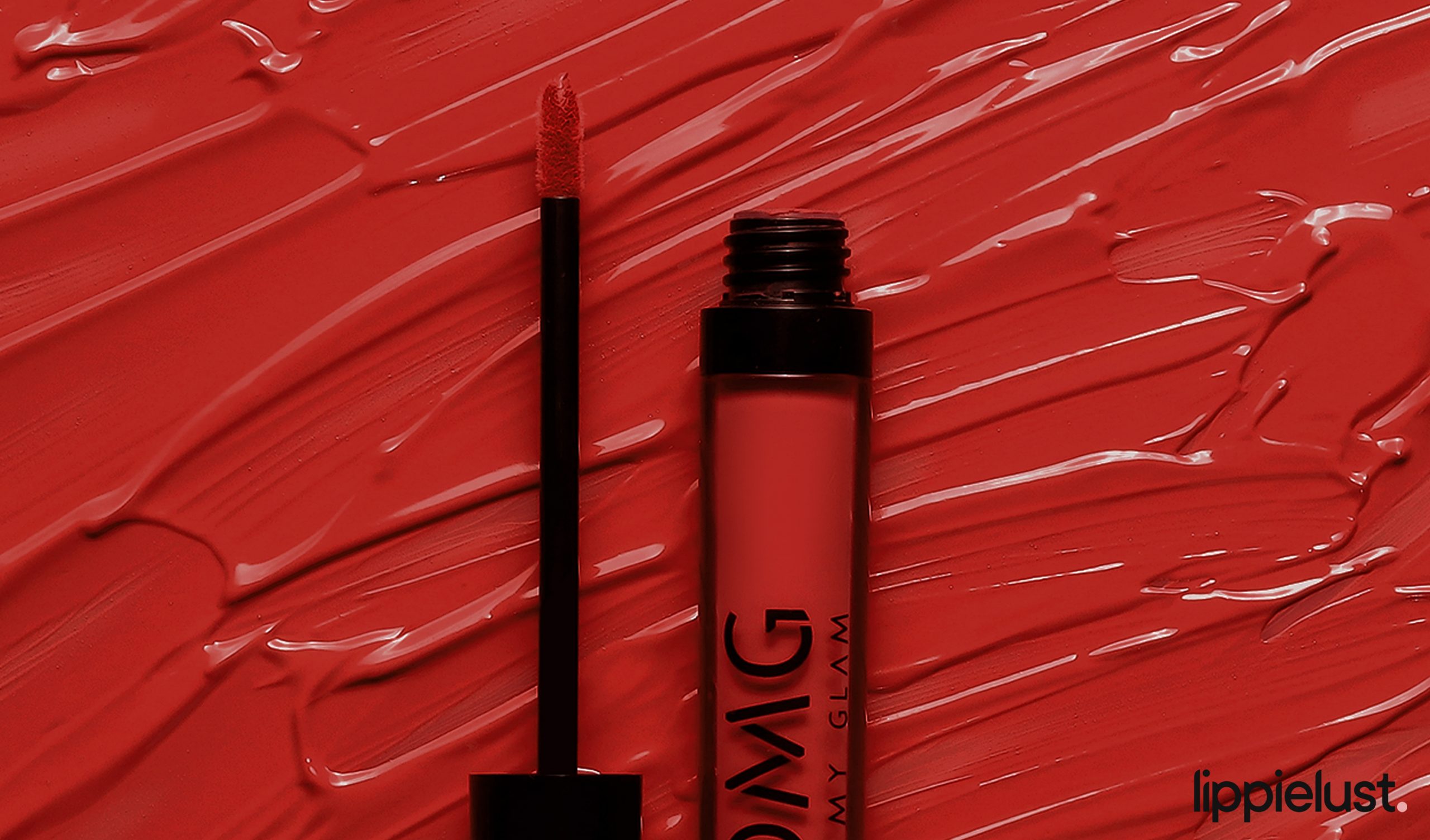 Seperti lip cream kebanyakan, OMG Oh My Glam Matte Kiss Lip Cream memiliki tube bening dengan tutup hitam – gak ketinggalan logo OMG yang menempel pada bada lip. Jika dibuka, kamu akan melihat doe foot aplikator yang nyaman kamu gunakan.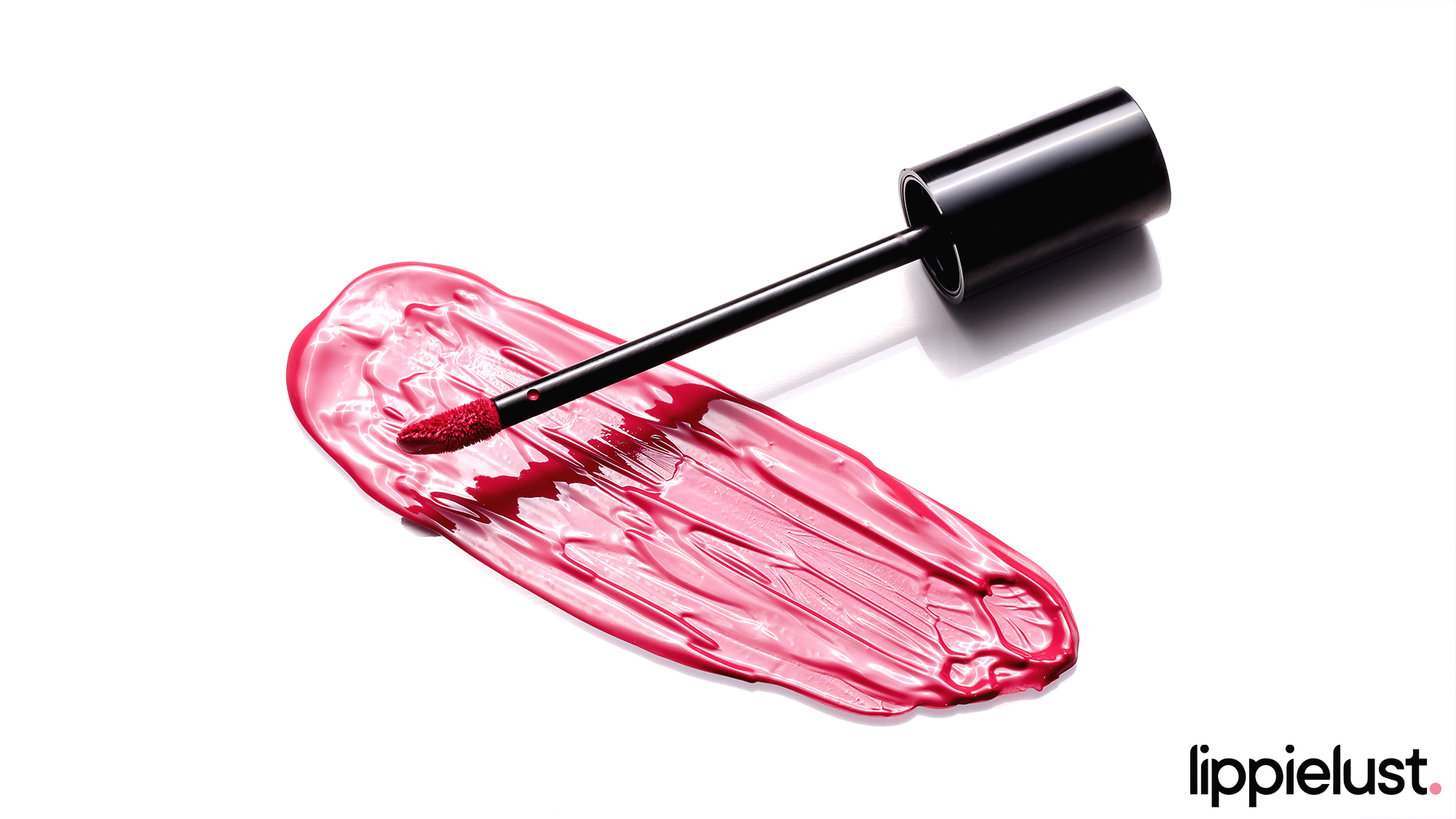 ✨ Formula, Texture, Staying Power
Formula Highlights
| | |
| --- | --- |
| Texture | smooth creamy – buttery, intense color |
| Finish | transfer-proof & mask-proof after 5 minutes of application |
| Staying Power | up to 7 hours for best wear |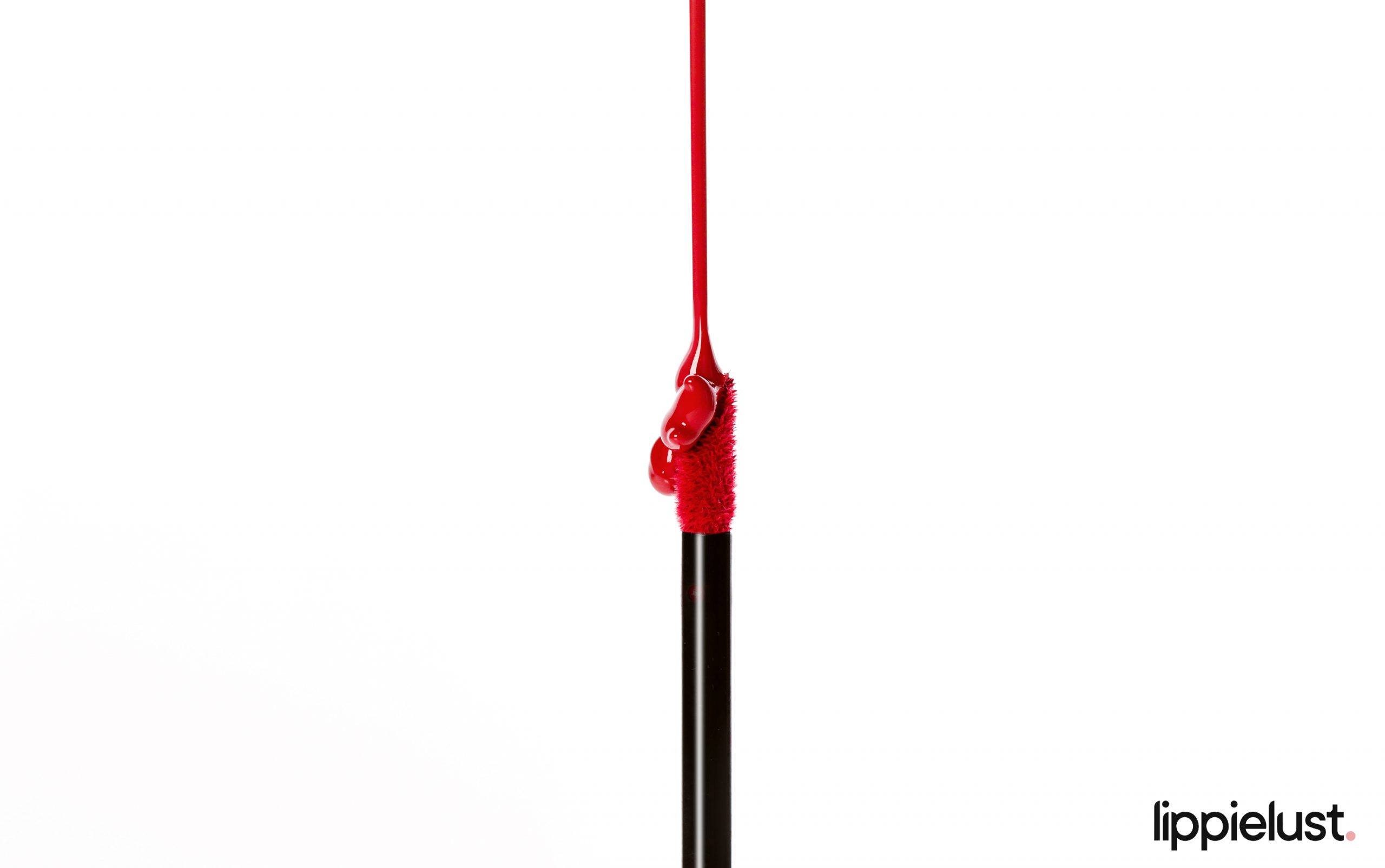 Now let's get into the review!
Since Lippielust is the official swatcher of OMG – Oh My Glam Matte Kiss Lip Cream, we received this product since January 2021. Artinya, kami punya waktu hampir 3 bulan untuk try out produknya. Seperti review-review lainnya, hal ini enggak mempengaruhi opini aku sebagai reviewer terhadap produk and you don't have to worry about that! 🤗
OMG – Oh My Glam Matte Kiss Lip Cream memiliki formula creamy-buttery yang lembut yang bisa set dengan cepat menjadi transferproof matte dalam waktu hitungan detik. But if you want it to be mask-proof, menurutku lebih baik tunggu sampai kira-kira 5 menit sampai warna benar-benar settle di bibir. Setelah settle, teksturnya masih terasa lembut dan enggak lengket sama sekali.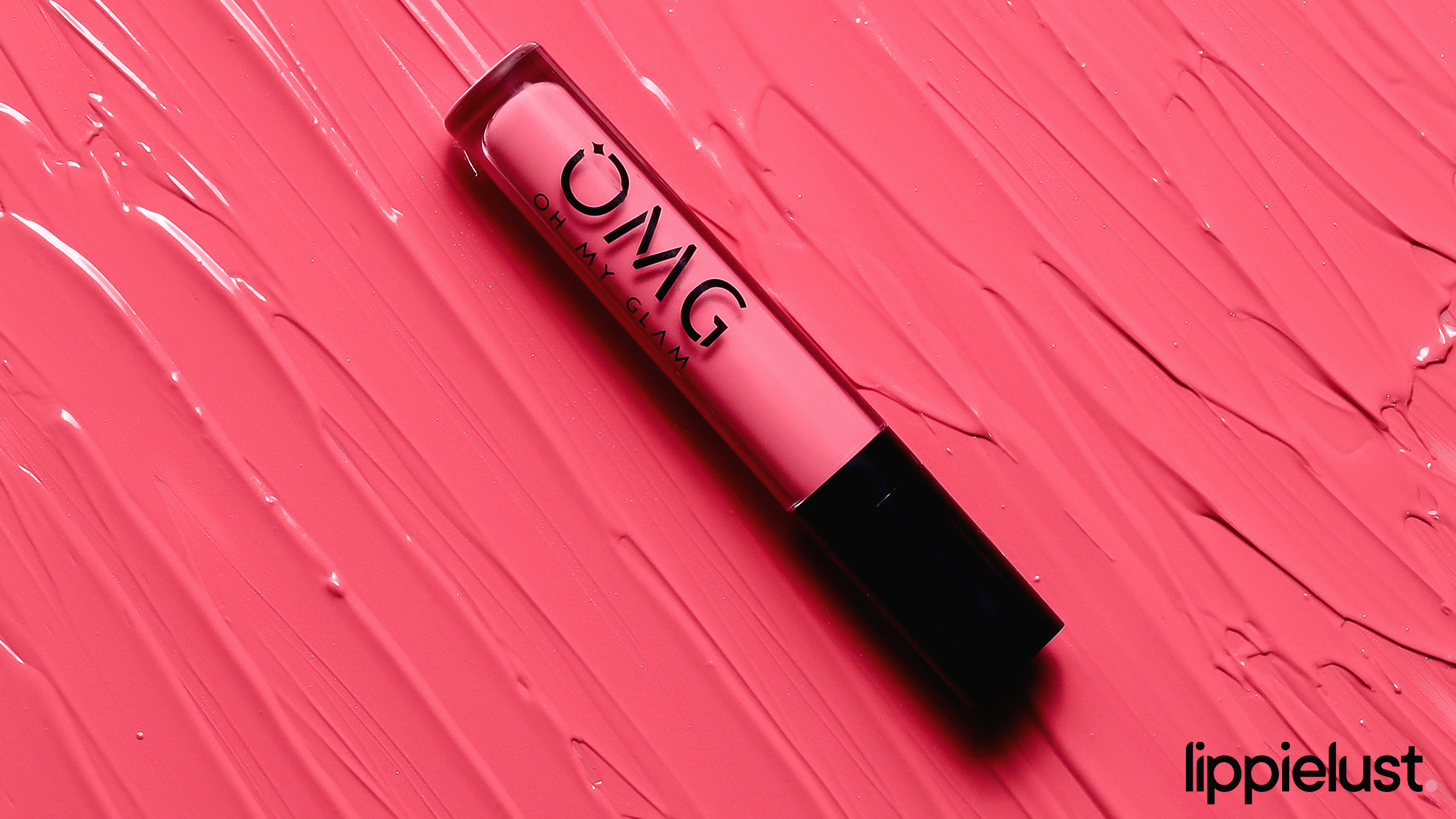 What really caught my attention was the colors. OMG – Oh My Glam memiliki cakupan warna yang cukup luas — 12 warna pilihan yang cocok warna kulit light, medium, atau dark dan juga memiliki semua undertone: cool, neutral, dan warm. Kami bisa baca Shades section untuk baca lebih lanjut soal warna-warnanya ya!
Bicara pigmentasi, aku cukup shocked sih. Warna-warnanya punya pigmentasi yang sangat baik, mudah diaplikasikan dan bisa cepat merata menutupi permukaan bibirku. No patchiness, no cracking. Tapi, menurutku ada satu warna yang enggak terlalu punya intensitas warna yang baik, yaitu warna 07 Delight. Dengan karakter warna peachy-nude seperti Delight, aku rasa hal ini cukup common apalagi jika warnanya termasuk warna muda dan memiliki pigmen putih didalamnya.
Lalu apa produk ini bikin bibir kering? Unlike the first generation of transfer-proof matte lip cream we all knew, matte lip cream generasi baru benar-benar memperhatikan kenyamanan, terutama yang punya klaim transferproof. OMG – Oh My Glam Matte Kiss Lip Cream membawa kebaikan Vitamin E dan Jojoba Oil yang dapat menjaga kelembapan bibir. Yang aku rasakan selama hampir 3 bulan terakhir adalah produk ini terasa terus lembab sepanjang hari. For those who has dry lips, aku sarankan untuk gunakan lip balm 15-30 menit sebelum pengaplikasian karena, well, semakin bibir kita well-moisturized, semakin baik daya tahan produk ini di bibir.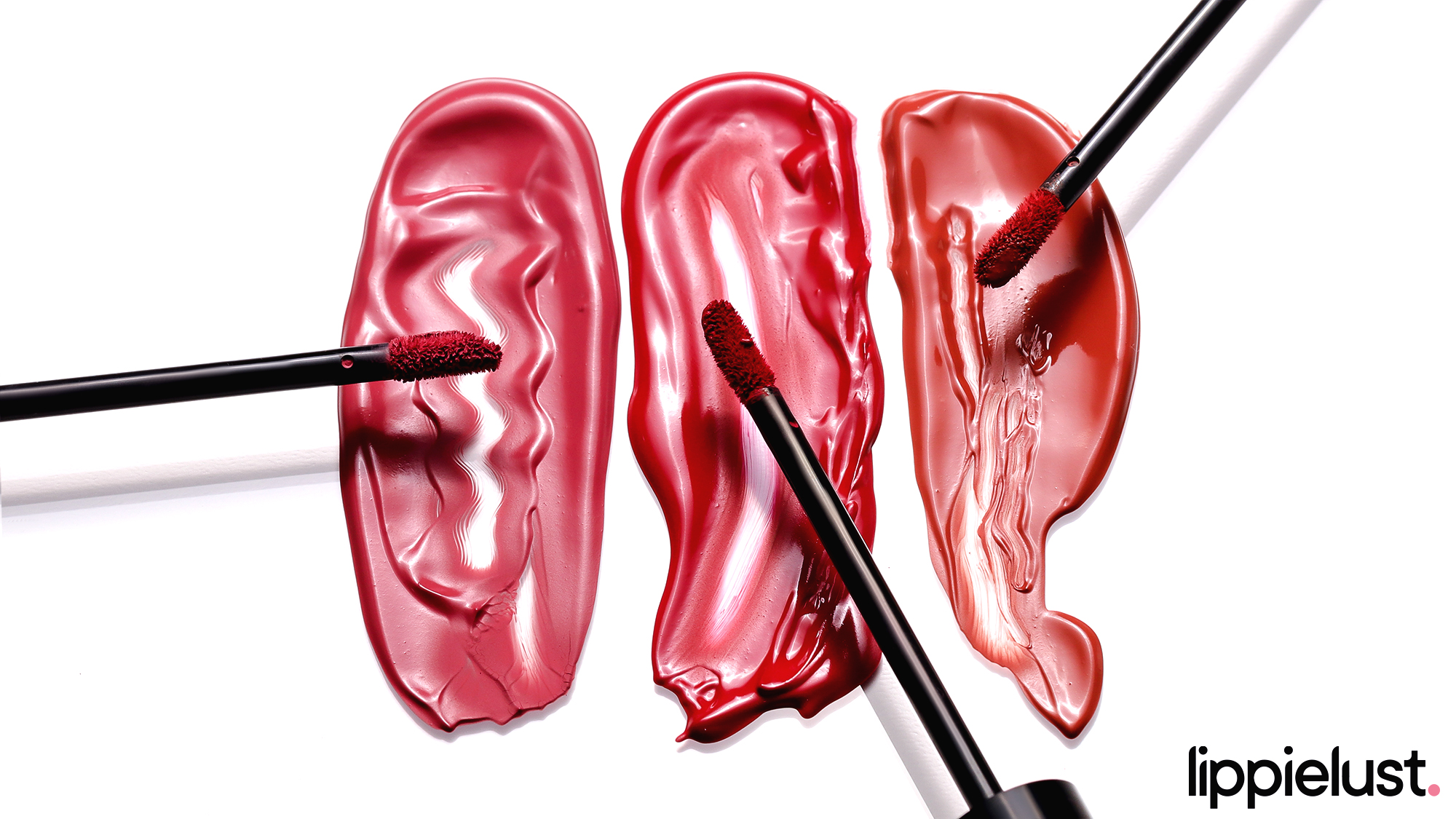 Hal yang memang akan muncul adalah semakin lama kamu pakai, maka tampilannya akan semakin berbeda jika dibandingkan dengan awal aplikasi. Akan ada warna yang mulai fading terutama di bagian dalam bibir, atau warna akan mulai mengikuti garis-garis bibir karena mengikuti gerak bibir kita seharian.
Jika dipakai makan, jelas warnanya akan luntur. This is normal since every decorative lip product should wear off with time. Untuk membersihkan seluruh warnanya, aku sarankan untuk gunakan bi-phase (dual) Cleanser yang memiliki kandungan oil dan juga air didalamnya untuk membersihkan seluruh produk dari bibir. Warnanya mudah dihapus jika menggunakan jenis cleanser ini dibandingkan dengan pembersih berbahan air, dan enggak terasa berminyak dibandingkan dengan pembersih berbahan oil.
✨ Ingredients Breakdown
✨ Shades
OMG – Oh My Glam Matte Kiss Lip Cream memiliki 12 pilihan warna:
💋 01 DREAMY (brownish pink) — all skintone & all undertone⁣
💋 02 JUICY (fuchsia) — light-medium skintone, neutral-cool undertone⁣
💋 03 FLAME (yellowish red) — light-medium skintone, all undertone⁣
💋 04 SUNSET (brownish orange) — all skintone, all undertone⁣
💋 05 PUNCH (mauve) — light-medium skintone, neutral-cool undertone⁣
💋 06 SPARKLE (neutral-red) — light-medium skintone, neutral-warm undertone⁣
💋 07 DELIGHT (nude peach) — light-medium skintone, neutral-cool undertone⁣
💋 08 SKYFALL (orange) — light-medium skintone, neutral-warm undertone⁣
💋 09 CHARM (bluish red) — all skintone, all undertone⁣
💋 10 SHELL (orangeish brown) — all skintone, neutral-warm undertone⁣
💋 11 HUMBLE (nude brown) — all skintone, all undertone⁣
💋 12 SCARLET (dark red) — all skintone, all undertone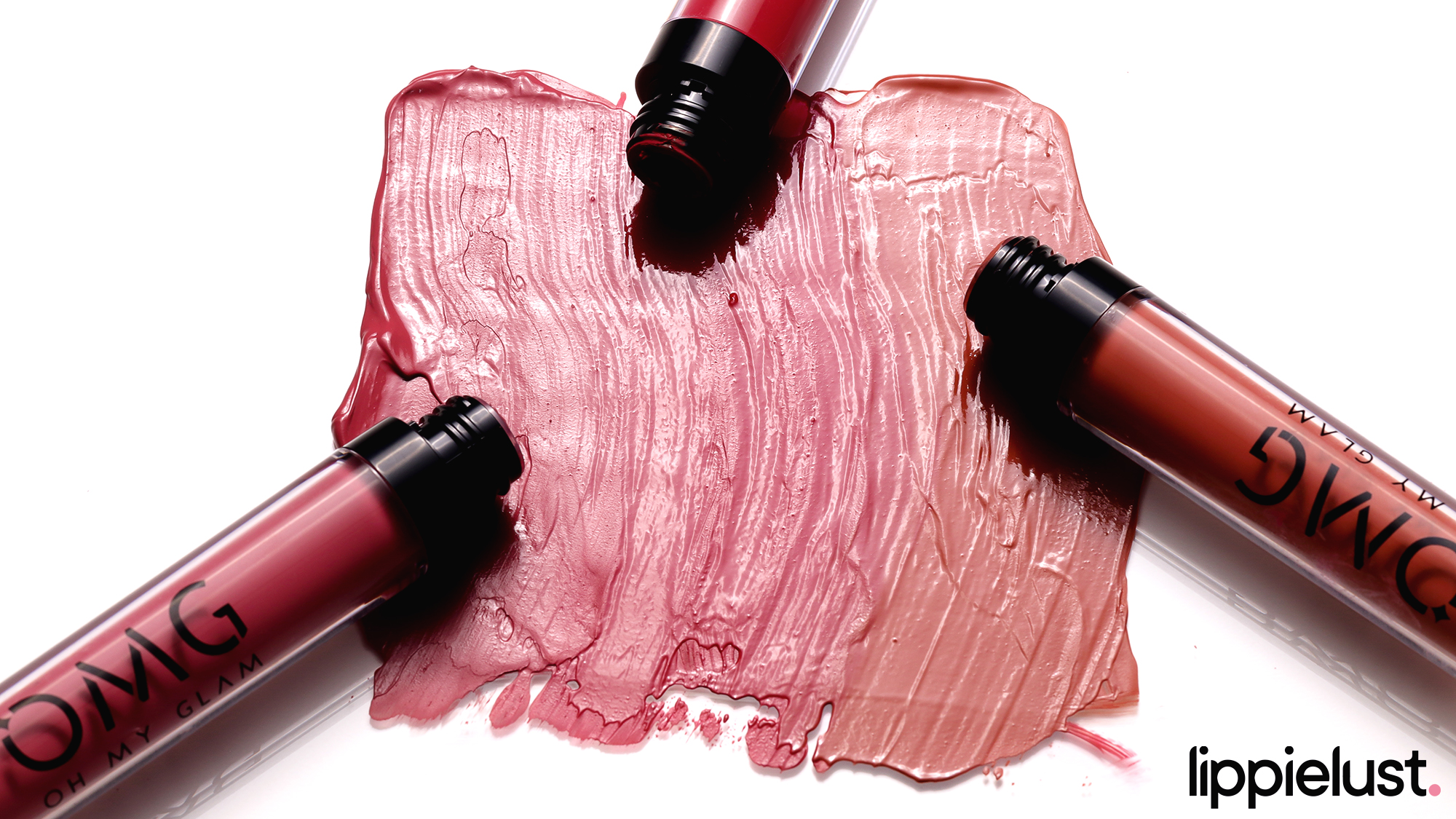 RECOMMENDED COLORS FOR OMBRÉ COMBO:
01 DREAMY + 10 SHELL
02 JUICY + 08 SKYFALL
03 FLAME + 07 DELIGHT
04 SUNSET + 12 SCARLET
05 PUNCH + 09 CHARM
06 SPARKLE + 11 BUMBLE
MY FAVORITE COLORS:
01 Dreamy, 04 Sunset, 06 Sparkle, 12 Scarlet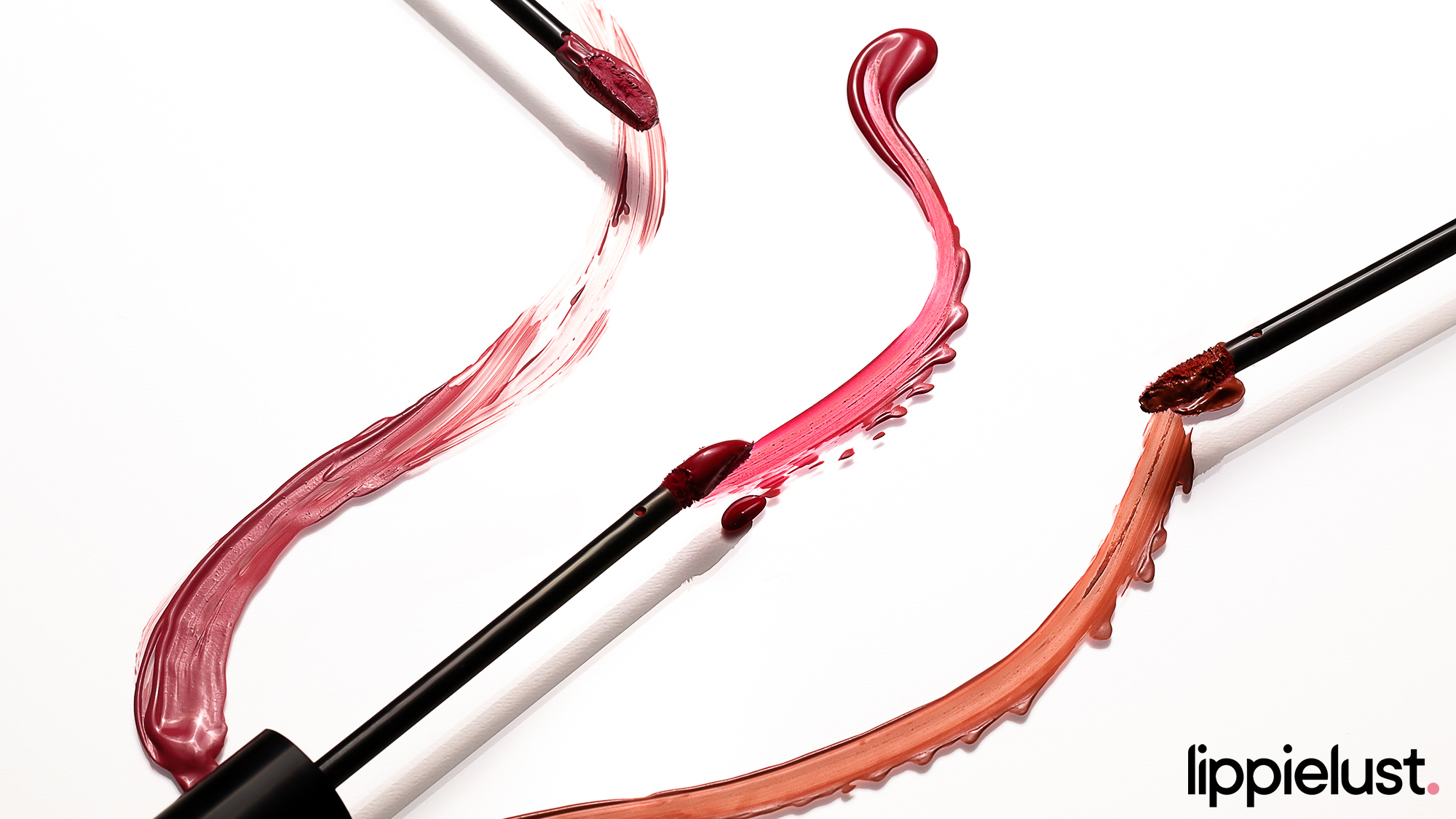 ✨ Swatches