Pada semester kedua di tahun 2021 ini, apa masih ada keinginanmu yang belum tercapai? Situasi pandemi seperti sekarang emang enggak bisa dibantah membatasi kita dalam merealisasikan tujuan kita. But, don't be sad girls! Kita masih bisa melakukan rutinitas sehari-hari kita, dan ini harus banget kita syukuri loh. Ada banyak hal yang bisa kita nikmati di sekitar kita, termasuk menjalani aktivitas new-normal dalam keadaan sehat dan selalu positif.
Nah, hari ini Lust the List hadir sebagai salah satu 'penghibur'mu! Ada produk baru apa aja sih yang bisa kamu coba? Let's jump ride in!
1️⃣ Secondate Beauty Rude Nude Eyeshadow Palette
The latest Rude Nude Eyeshadow Palette from Secondate Beauty is coming to town! Diisi dengan 12-pan, palet dengan kemasan neutral brownish ini memiliki kualitas yang sama baiknya dengan Instapeach eyeshadow palette. Yang membedakannya ialah pilihan warna yang cenderung netral but adjustable for any occasions.
Bukan Secondate namanya jika tidak menawarkan sesuatu yang out of the box. Walaupun palet ini didominasi oleh warna 'aman', kamu akan menemukan satu pan mencolok berwarna ungu dengan glittery yang cantik. Jika kamu masih belum terbiasa dalam menggunakan eyeshadow, palet ini akan membantu dengan hasil akhir yang beragam; from buttery, glittery, to metallic one.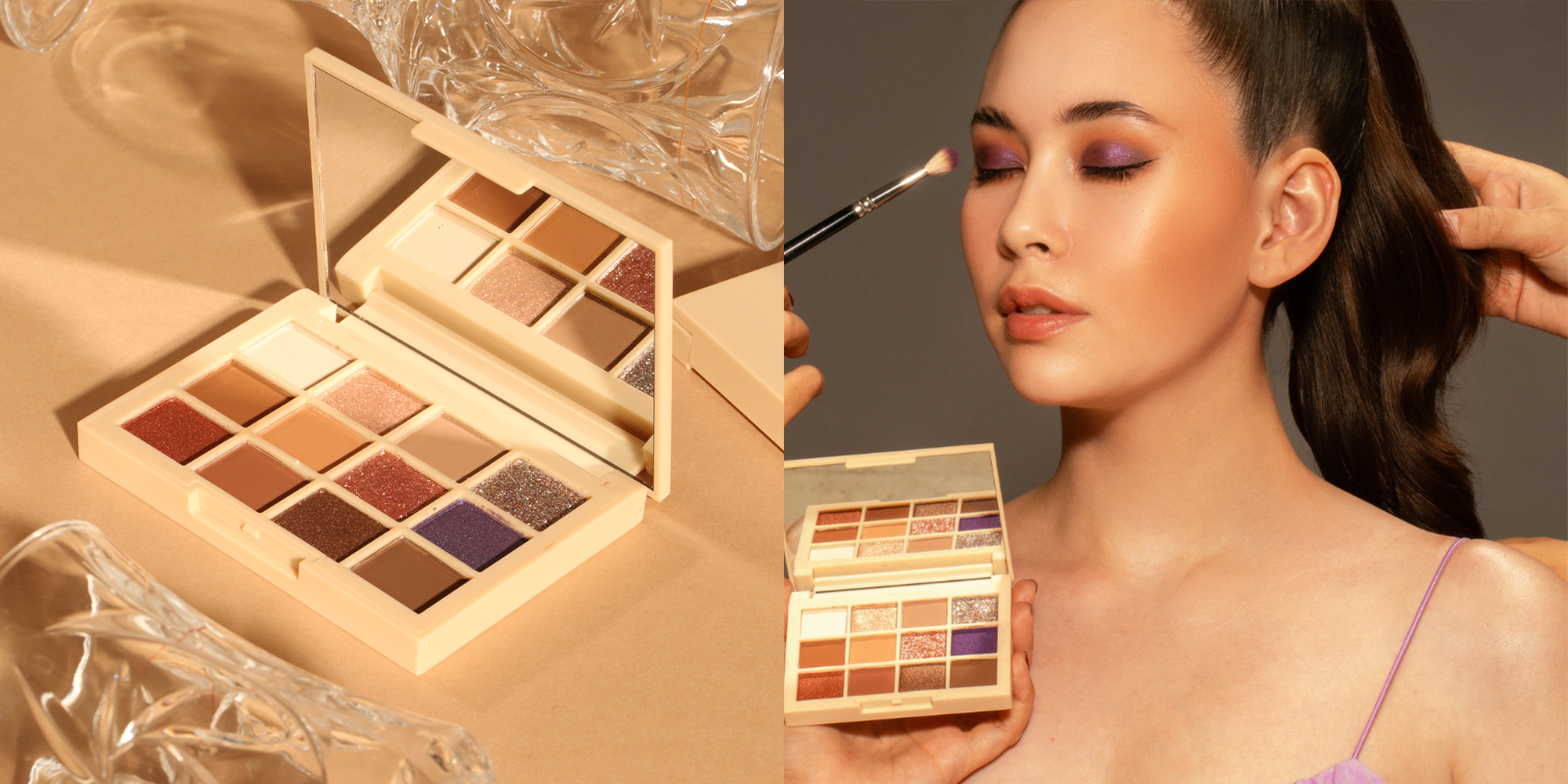 2️⃣ Maybelline x ITZY Ultimatte Slim Lipstick
MIDZY, let me hear your scream! 😆 di pertengahan tahun ini, ITZY akhirnya dipercaya menjadi brand ambassador dan berkolaborasi dengan Maybelline untuk kampanyenya bertajuk #BEBOLDNOTSHY. Seperti yang kita tahu mayoritas lagu dari ITZY merepresentasikan self-love and self-confident, dan dari sinilah akhirnya Maybelline mantap untuk mengajak mereka bergabung dalam campaign ini.
The new Ultimatte Slim Lipstick menawarkan 8 pilihan warna bold yang cocok untuk kulit perempuan Indonesia. Bentuknya yang slim dengan warna berani pada kemasannya, matte lipstick terbaru dari Maybelline ini hadir dengan hasil akhir flawlessly smooth yang nyaman dipakai seharian.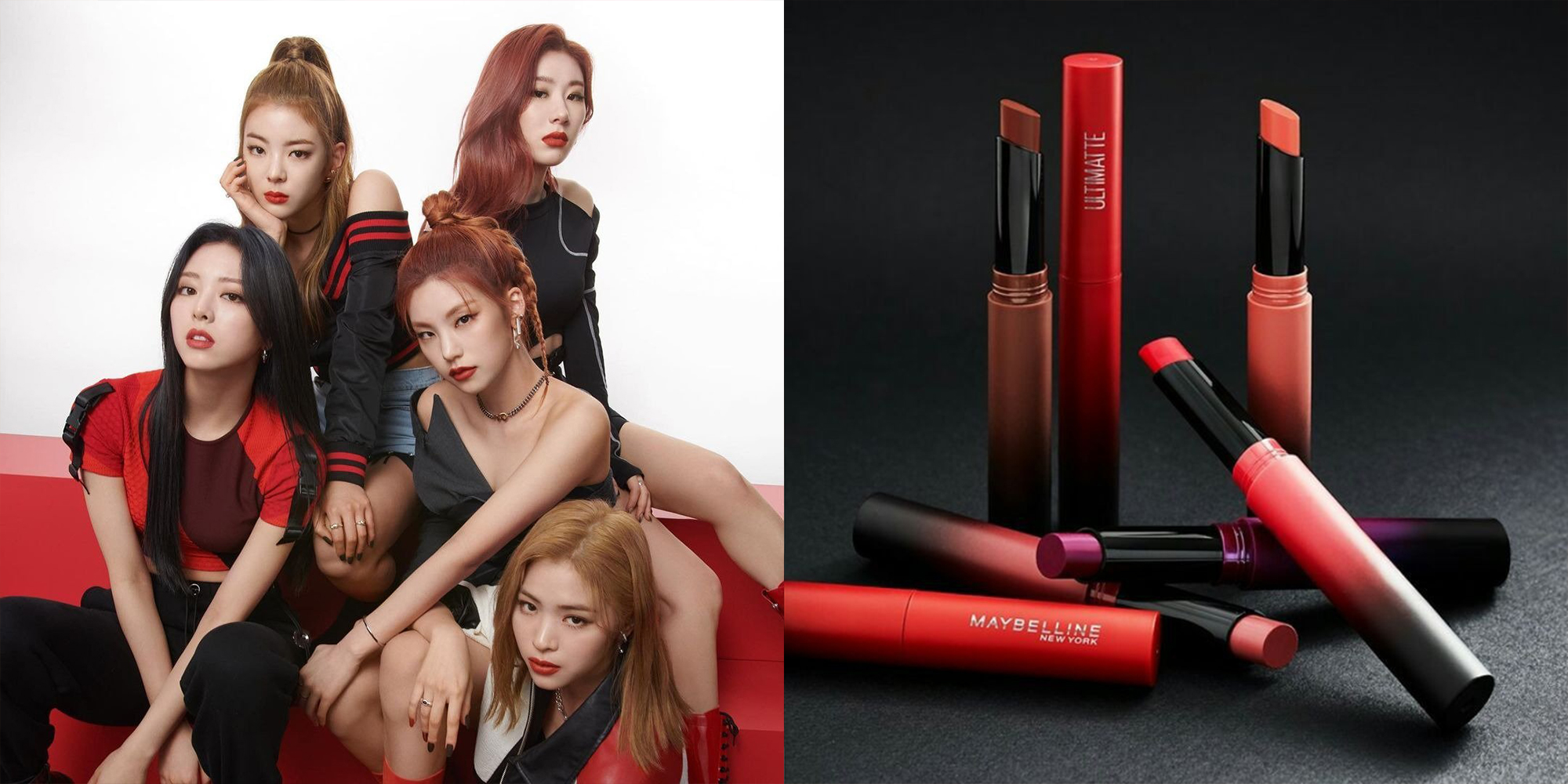 3️⃣ Goban Perfect Cover Longwear Liquid Concealer
Beberapa waktu yang lalu Goban merilis Perfect Cover Longwear Liquid Concealer, concealer cair yang enggak cuma bekerja dalam menyamarkan noda hitam di wajah tapi juga sekaligus memberikan manfaat perawatan bagi kulit. Walaupun formulanya ringan, namun concealer ini dapat memberikan full coverage yang dapat kita blend dan adjust sesuai kebutuhan.
Selain memberikan manfaat dalam melembabkan kulit, Perfect Cover Longwear Liquid Concealer juga diperkaya dengan niacinamide, caffeine, dan vitamin E yang melindungi kulit dari radikal bebas. Jika kamu mencari liquid concealer dengan hasil akhir matte, bisa jadi Perfect Cover Longwear Liquid Concealer menjadi produk yang kamu cari selama ini.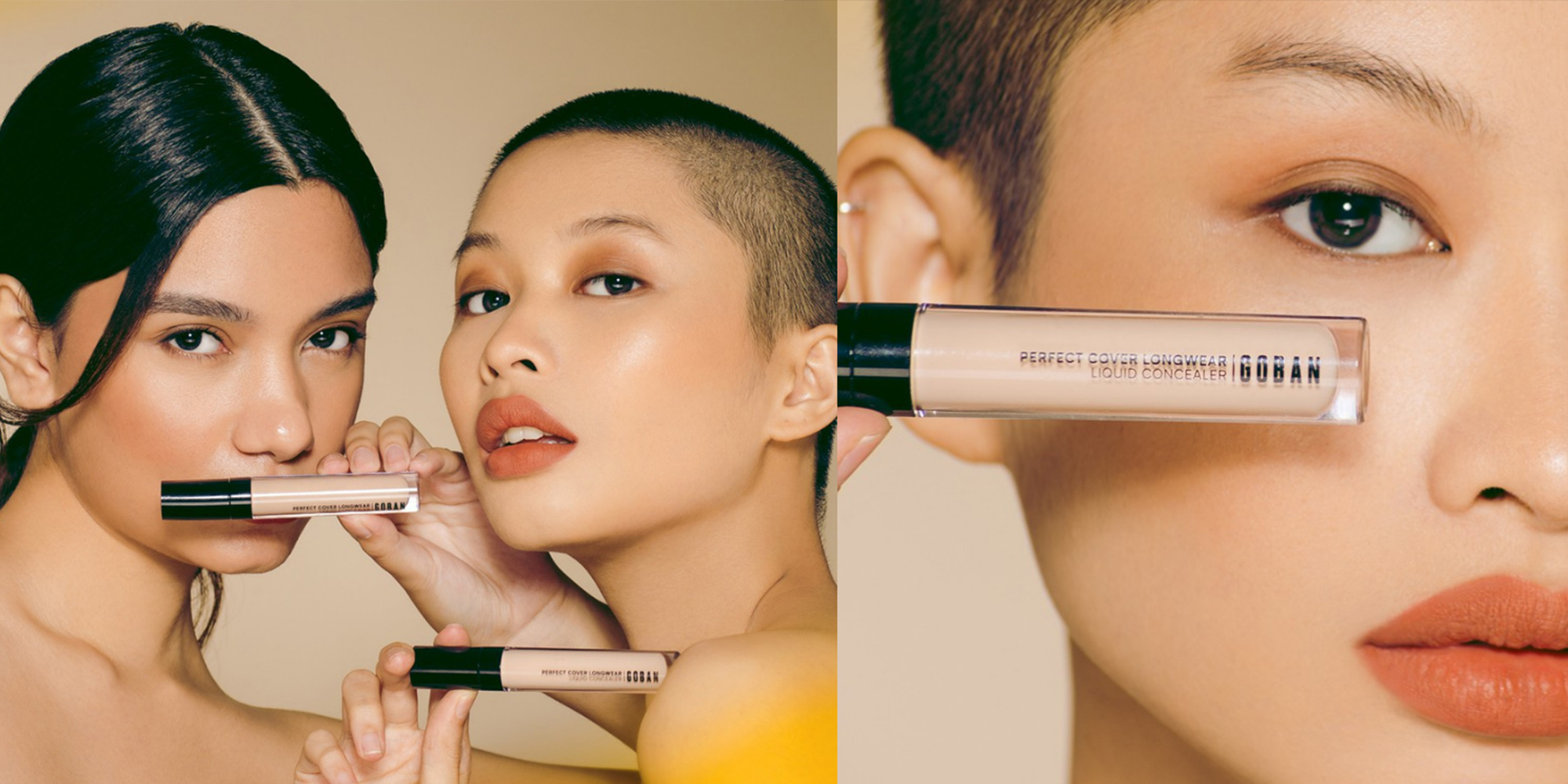 4️⃣ Somethinc Mugwortella & Skin Goals 10-Minutes Wash Off Mask
Ada yang baru nih dari Somethinc! Kali ini Somethinc merilis wash off mask, yang dimana kamu cuma butuh waktu 10 menit aja untuk pakai. Kedua produk ini punya 'tugas' khusus, Mugwortella adalah wash off mask khusus untuk acne-prone skin sedangkan Skin Goal adalah wash off mask untuk brightening.
Selain Bentonite Clay dan Kaolin, Mugwortella dan Skin Goal memiliki kandungan khusus. Mugwortella memiliki well of course, Mugwort, Bamboo Charcoal, Centella, Dead Sea Mud, 7 jenis Natural Plant Power, dan juga Strawberry Seed. Di sisi lain, Skin Goal juga gak kalah powerful. Kamu bisa mendapatkan kebaikan SabiWhite (8x lebih efektif dari Hydroquinone) serta G2Light yang menjamin khasiat yang aman dalam mencerahkan dan meratakan warna kulit.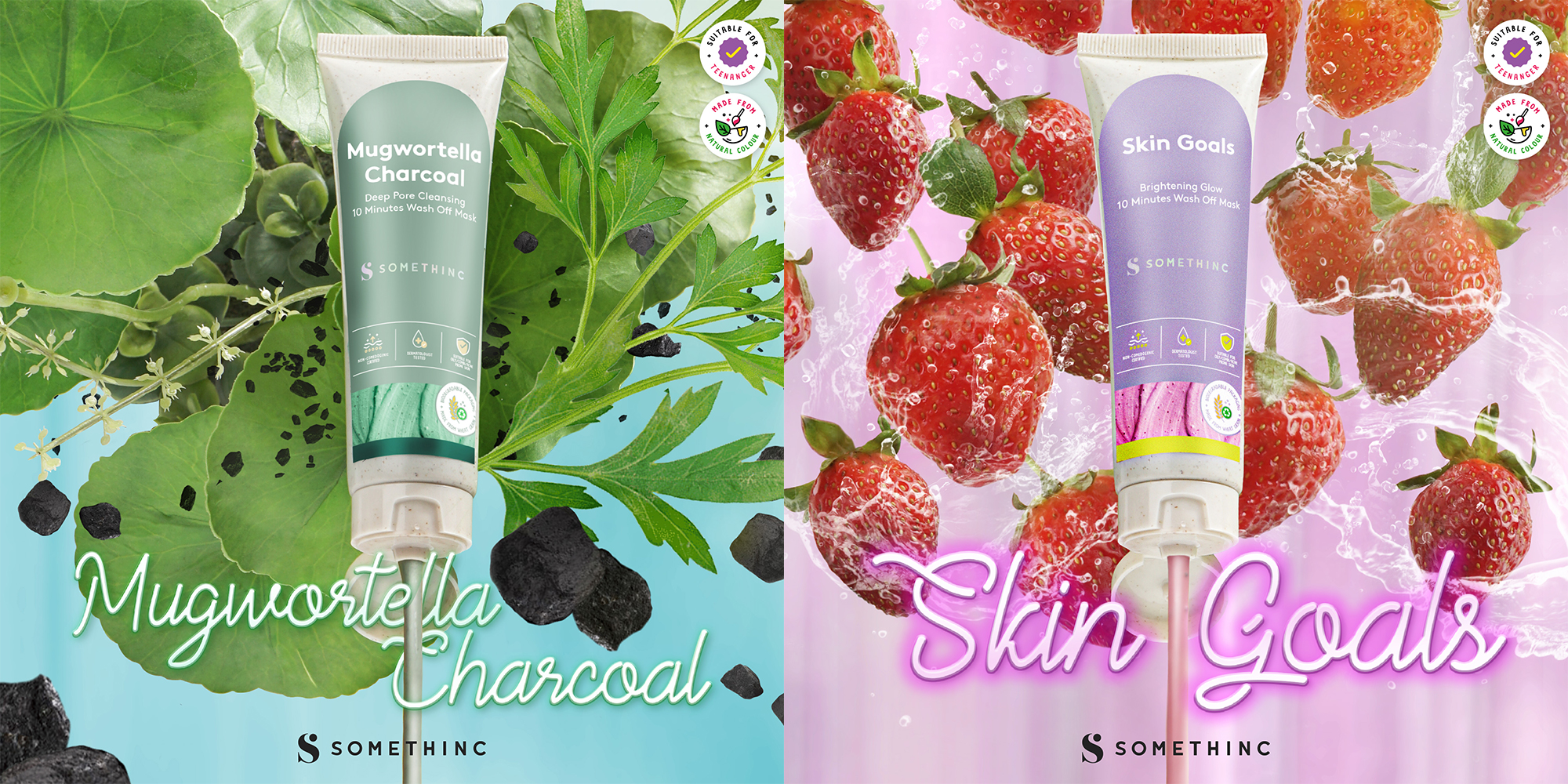 5️⃣ Y.O.U Aurora Muse Single Eyeshadow
Akhirnya Y.O.U merilis single eyeshadow! Sebelumnya mungkin kita udah familiar sama single eyeshadow Colourpop Cosmetics. Kini kita juga bisa dapatkan single eyeshadow lokal dengan harga yang jauh lebih affordable, milik Y.O.U Makeup.
Aurora Muse adalah shimmer pressed eyeshadow dengan multidimensional sparkle pigments, dimana efek kilaunya bisa berbeda tergantung angle! Aurora Muse ini memiliki 6 pilihan warna bertema outer space, di mana 4 diantaranya adalah baked eyeshadow.
Dengan Y.O.U single pressed eyeshadow ini, kamu bisa mengaplikasikannya dengan style mono eyeshadow atau mengkombinasikan setiap warnanya satu sama lain. The possibility is endless!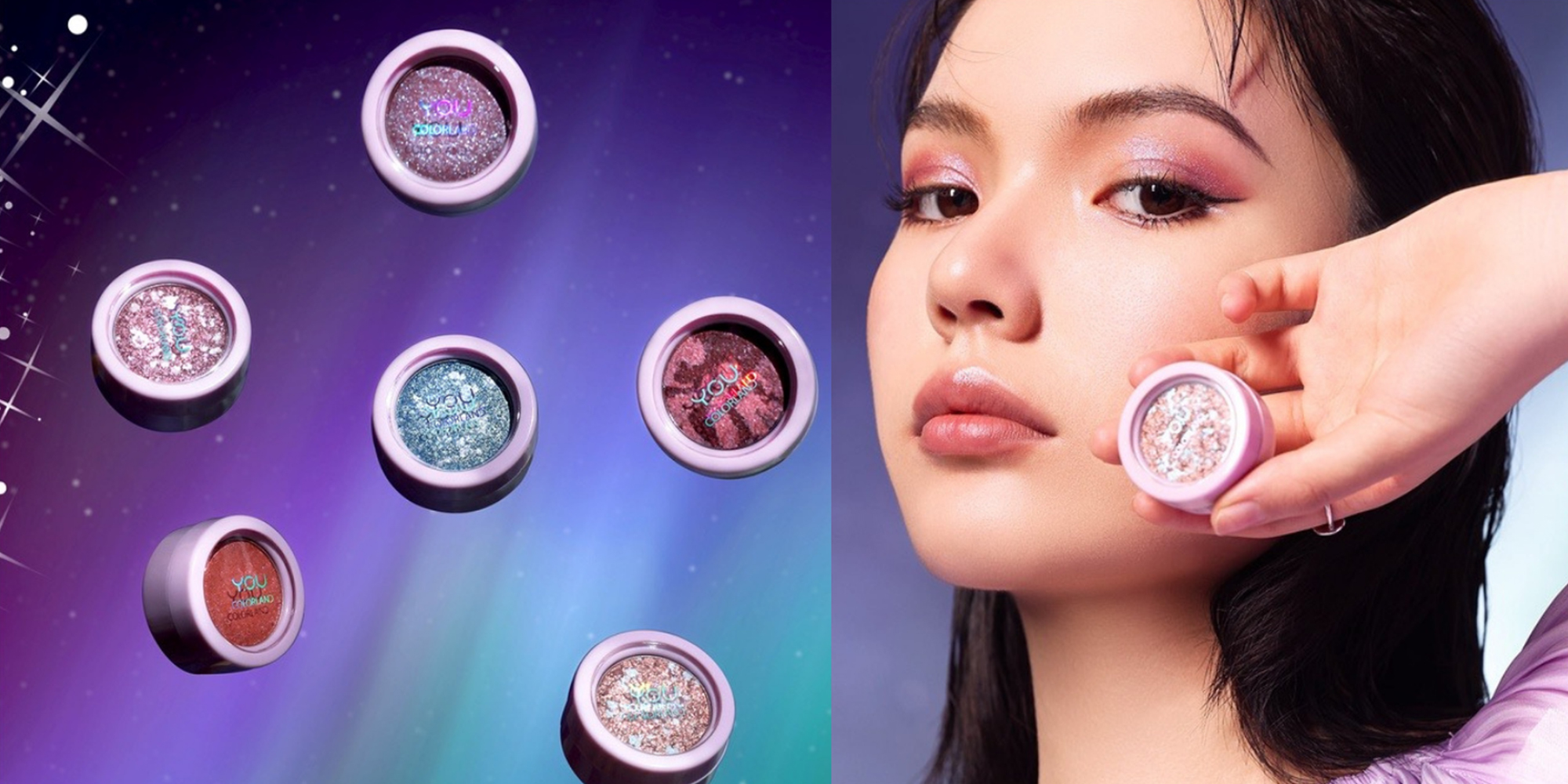 And that's all! Produk apa aja nih yang udah kamu miliki? Dan produk apa aja yang jadi wishlist kamu juga? Share yuk!