Dunia beauty lokal sekarang ini lagi gempar-gemparnya sama produk-produk baru yang kualitasnya enggak kalah sama produk-produk dari luar negeri, dan kita harus patut bangga! Mulai dari skin care, makeup, sampai beauty tools, semua sudah locally produced.
Di Lust the List kali ini, 4 dari 5 produk yang akan aku bahas adalah local owned dan 3 dari 4 produk itu adalah first timers; brand-brand baru yang benar-benar pertama kali launching produk! Apa saja itu? Langsung aja yuk kita bahas!
✨Glosee Beauty: Glam Up Lip Coat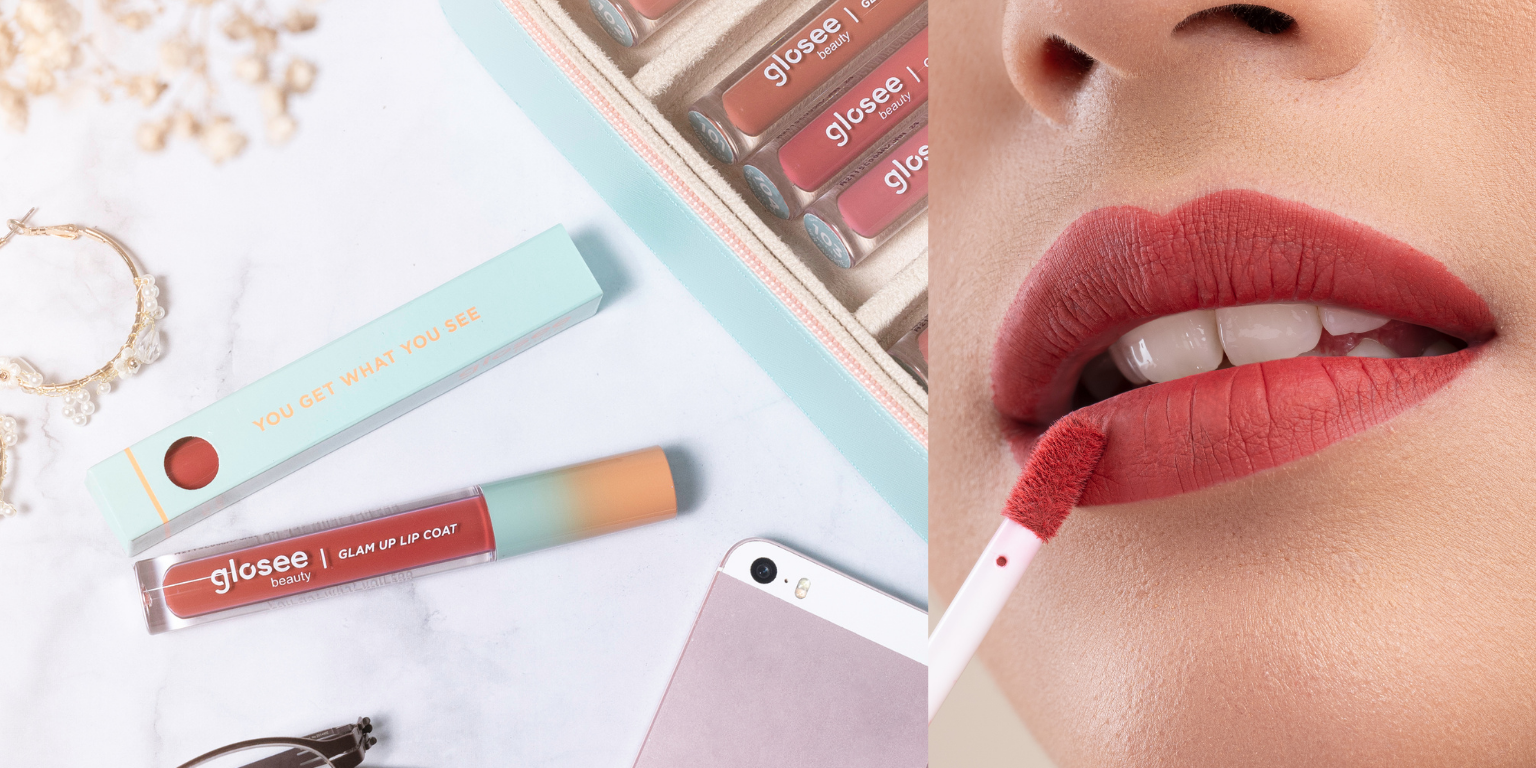 First-timer number one! Glosee Beauty hadir pertama kali dengan Glam Up Lip Coat-nya yang berhasil menarik banyak peminat dengan harganya yang miring dan hero ingredients-nya yang beragam.
Terus, tau enggak kalau lip-cream ini beraroma peach? Who doesn't like the smell of peaches?!
Udah kebayang jalan-jalan pakai Glosee Beauty Glam Up Lip Coat yang bikin bibir aku cantik, sehat, dan wangi. Patut dicoba nih.
✨Confitty Crystal Clear Magic Lipgloss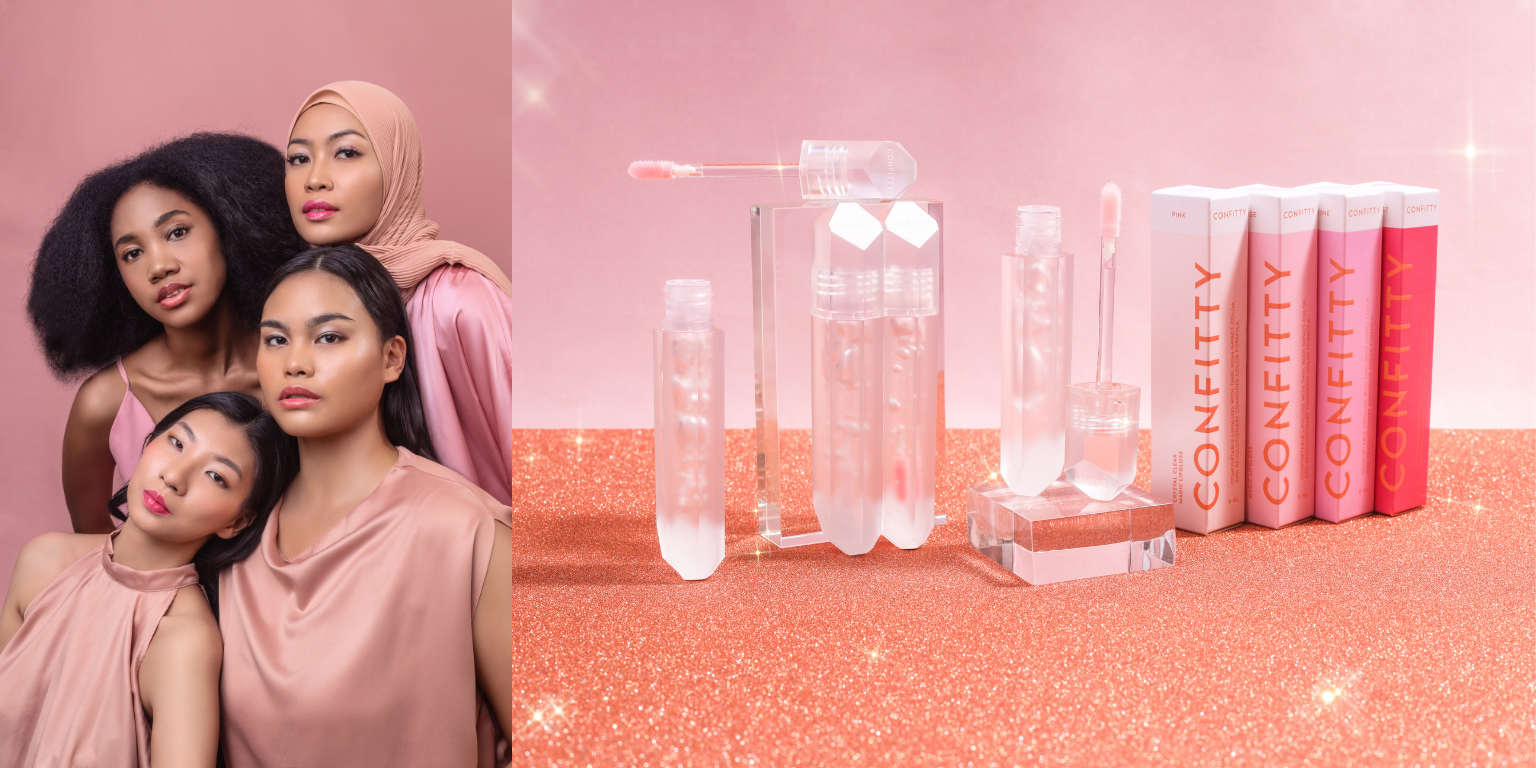 First-timer number two! Ini adalah produk pertamanya Confitty, brand lokal baru. Sepertinya, produk yang satu ini terinspirasi dari tren crystal healing yang baru-baru saja masuk ke Indonesia. Sama seperti healing crystals, lipgloss ini diklaim mempunyai kandungan-kandungan yang menyehatkan (bibir).
Nah, here's a spectacular claim that I found on their website tentang Confitty Crystal Clear Magic Lipgloss: lipgloss ini katanya mempunyai kemampuan berubah warna yang disesuaikan dengan tone dan temperatur badan kamu. I mean…wow?! Udah seperti mood rings tapi untuk bibir. Hal ini mengingatkan aku ke tahun 2016 dimana produk seperti ini pertama kali keluar, produk lipstick bening keluaran Kailijumei.
Aku sih penasaran sama Confitty Crystal Clear Magic ini, bakal seperti apa ya warnanya di bibir aku?
✨Beauty Theory Sparkling Lip Tint X Michimomo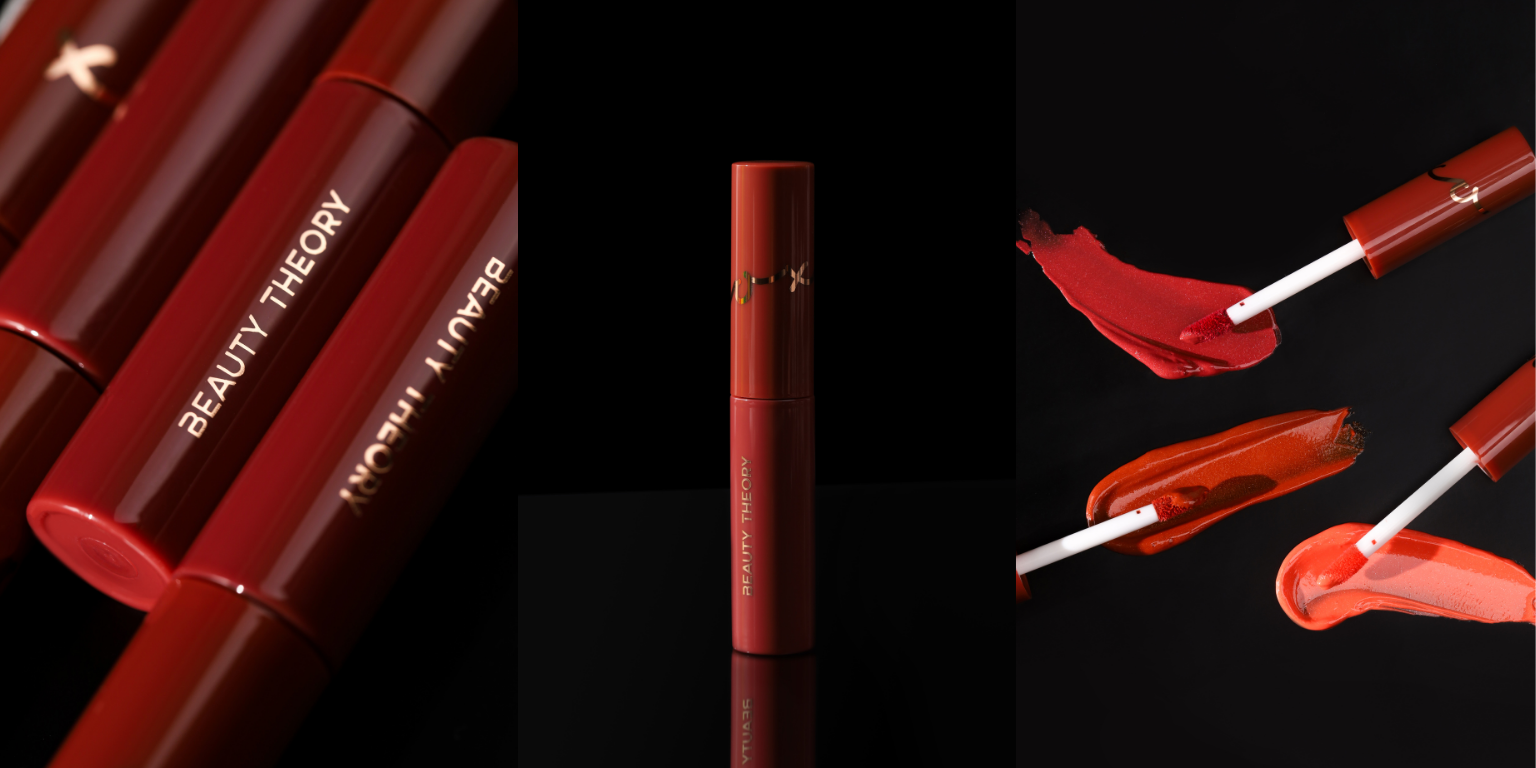 Brand apa sih yang baru banget launching udah langsung kolaborasi sama artis/selebgram? Jawabannya adalah Beauty Theory.
Beauty Theory adalah brand yang freshly baked out of the oven dan masih hangat. Produk pertama mereka adalah Sparkling Lip Tint X Michimomo, sebuah produk yang didesain untuk memberikan warna cantik yang meresap di bibir. Selain itu, ada micro sparkle di dalam produknya supaya bibir terlihat lebih shimmery, lushious, dan hidup. Warna yang disuguhkan semuanya cenderung berwarna bata.
Dengan kolaborasinya bersama Michimomo, seorang artis/selebgram/TV host, Beauty Theory masuk ke pasar beauty lokal with a bit of a boom.
Are you interested in trying out this first-timer's product?
✨Luxcrime Flushy-Cheek Blush & Warm-It-Up Bronzer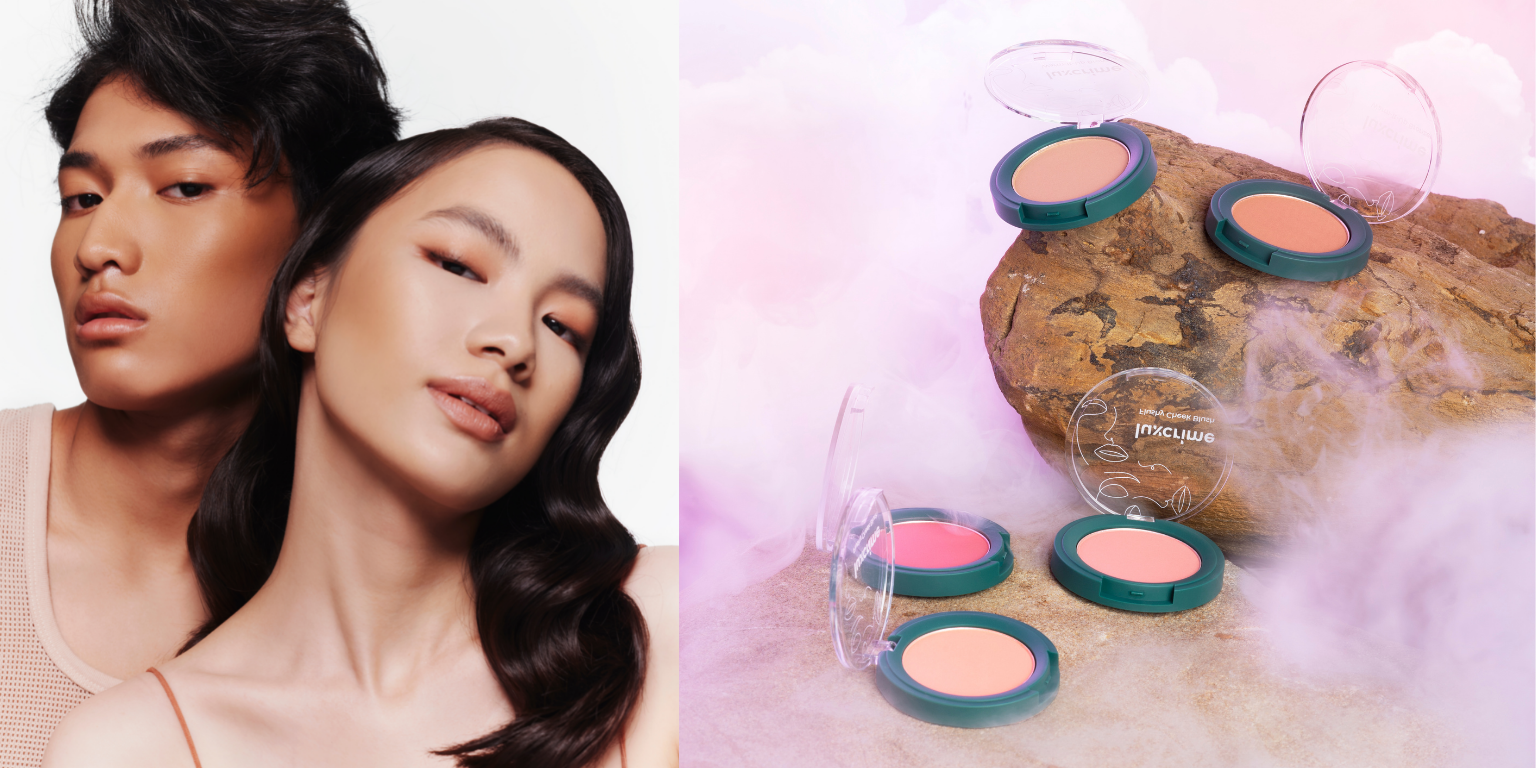 This product is such a crime for making me so curious!
Setelah mengeluarkan Ultra Stay Eyeliner, Luxcrime kini kembali memanjakan para beauty enthusiast dengan produk baru, yaitu Luxcrime Flushy-Cheek Blush & Warm-It-Up Bronzer.
Seri produk ini menjanjikan hasil finish yang natural dengan formulasinya yang featherweight. Walaupun warna akan tampak natural dan sheer pada layer pertama, kamu bisa apply beberapa layer tambahan dan menghasilkan warna yang lebih pekat karena formulasinya yang buildable.
✨ColourPop Powerpuff Girls Beauty Collection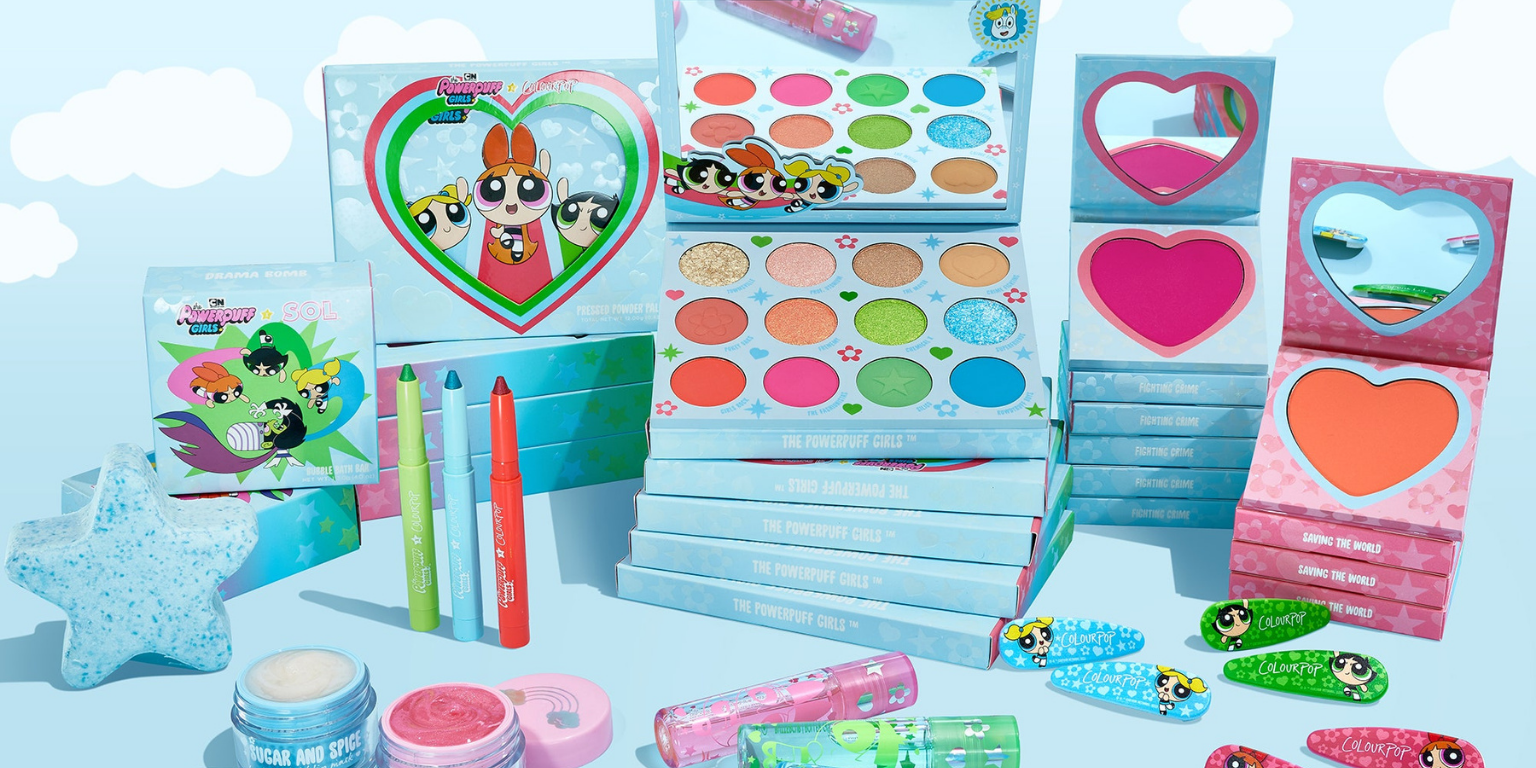 This one is a treat for us crime-fighting, colour obsessed, makeup loving peeps.
Dulu adanya di Cartoon Networks, sekarang udah jadi makeup collection. ColourPop Powerpuff Girls Beauty Collection hadir dengan beberapa macam makeup yang warnanya itu so colour popping. Formulasi dipastikan vegan dan cruelty-free alias tidak mengandung kandungan dari binatang dan tidak diuji coba pada binatang.
Apa saja isi makeup collection ini? Ada lip gloss, lip mask, bubble bath bomb, hair clips, pressed powder blush, dan eyeshadow sticks. So many!
Seru-seru ya produk-produk baru selama satu bulan terakhir ini. Yuk, masukin barang-barangnya ke keranjang belanja kamu sebelum jadi pasaran. So, that's it for this month's Lust the List. Jangan khawatir, aku akan kembali lagi bulan depan dengan Lust the List Vol. 7. Sampai bertemu bulan depan!