Beauty enthusiasts, ada bocoran nih dari Lippielust. Kamu tau enggak kalau Wardah baru saja mengeluarkan produk baru? Yang suka pantengin Tokopedia-nya Wardah pasti udah tau dong official Tokopedia launch-nya. Ya, Wardah Colorfit Fresh Matte Lip Ink ini mempunyai tingkat ketahanan yang kuat, warna yang pigmented, dan mengandung Vitamin E. Menarik bukan?
Bisa bikin bibir terlihat naturally fresh dan pigmented? Bisa dong. Want to know more? Yuk disimak reviewnya!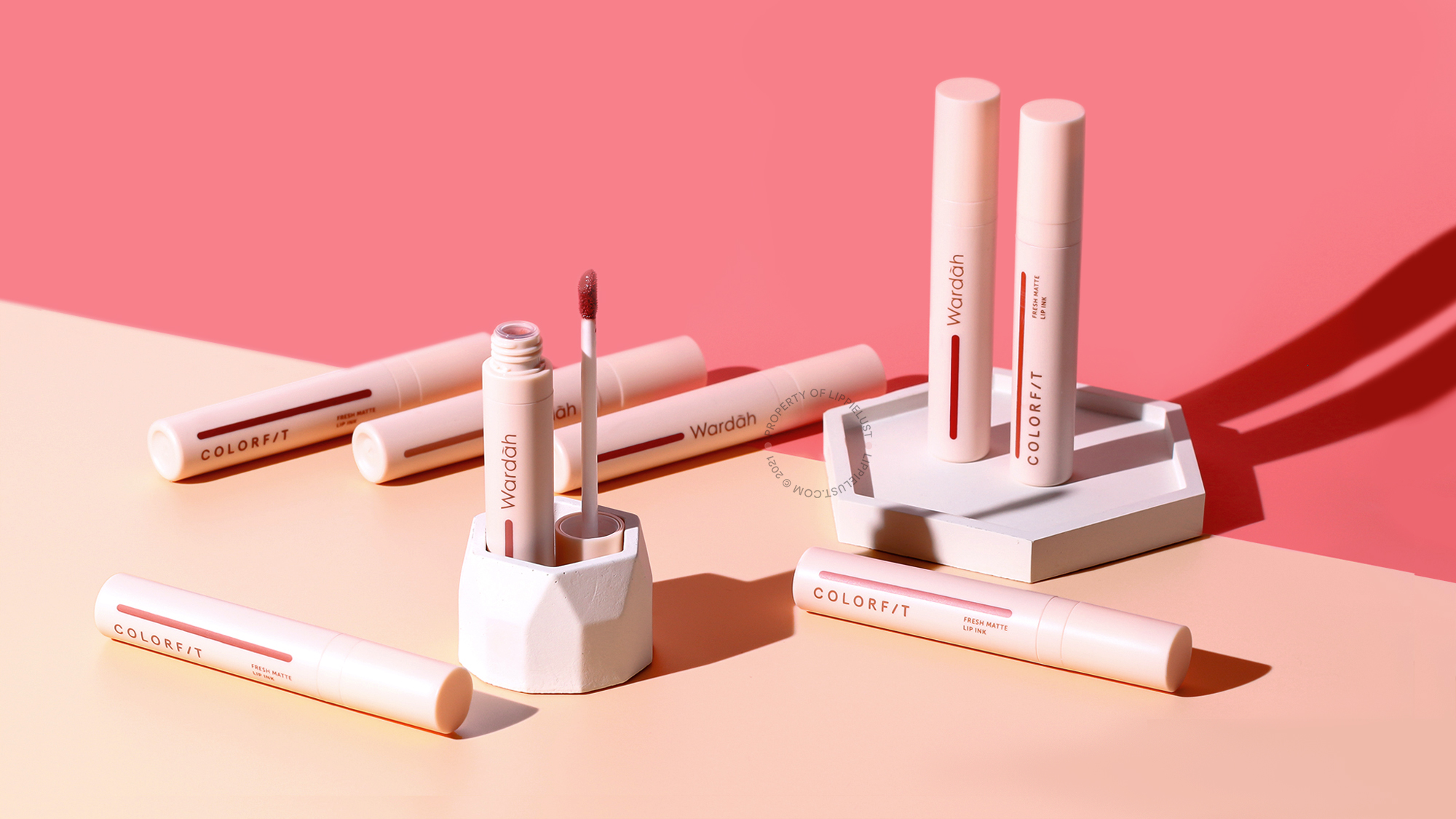 ✨Colorfit Fresh Matte Lip Ink
| | |
| --- | --- |
| Product Name | Wardah Colorfit Fresh Matte Lip Ink |
| Produced By | PT. PARAGON TECHNOLOGY AND INNOVATION |
| Price / Net. Weight | Rp 62.000 ,- for 4g |
✨Benefits and Claim
Long lasting up to 8 hours (color and moist feel)

Intense Color

Smooth Appearance

Refreshing Watery Texture
✨Packaging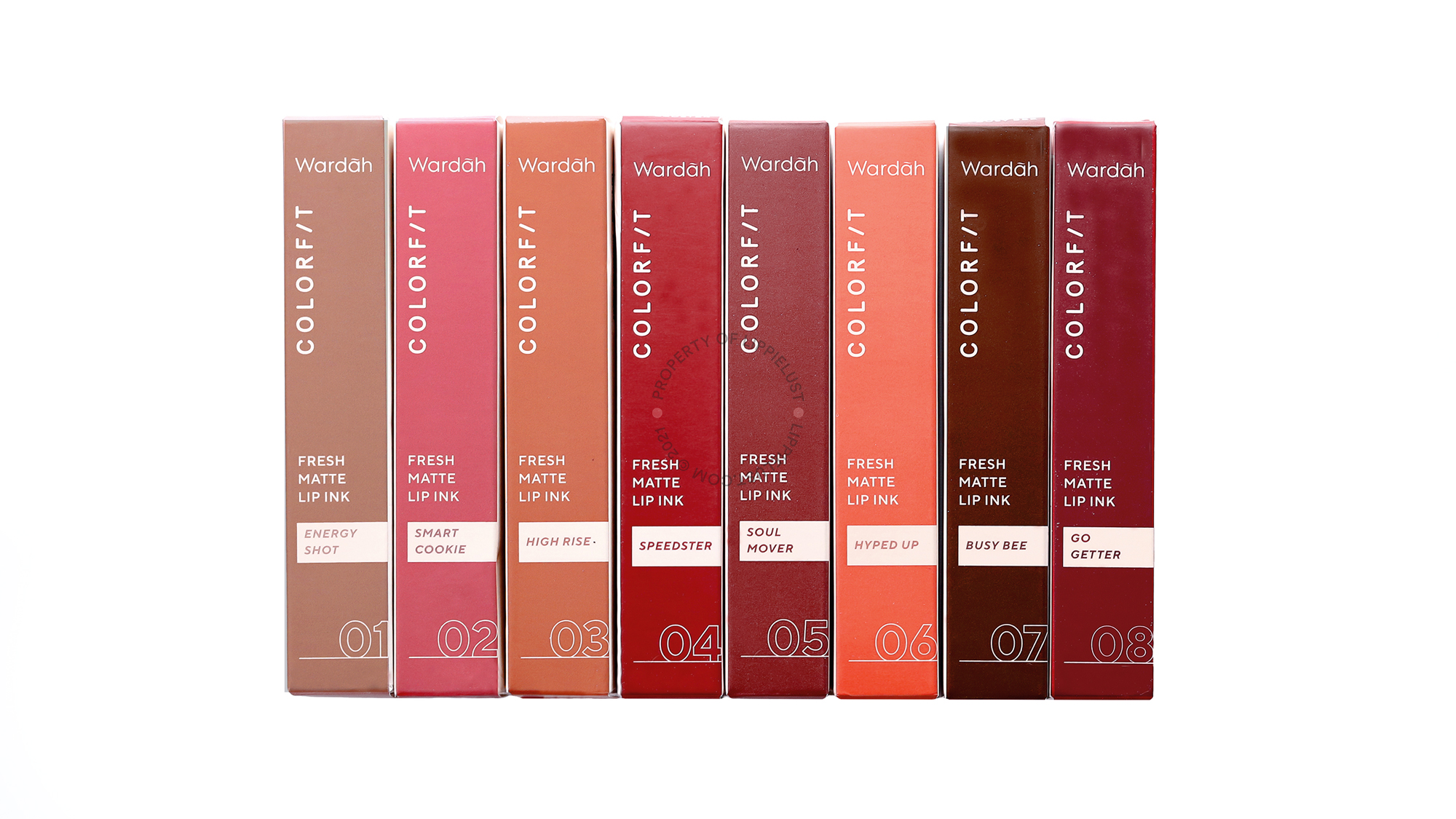 Kemasan box Wardah Colorfit Fresh Matte Lip Ink ini didominasi warna shade lip ink yang ada di dalamnya. Hal ini memudahkan kamu untuk memilih tanpa harus membuka packaging dan melihat seperti apa warna lip ink-nya. Di bagian depan dan atas box juga terpampang jelas nama dan nomor shade, jadi kamu dipastikan enggak akan salah pilih. Di bagian belakang box, ada informasi-informasi penting seperti ingredient list, customer care, dan yang  lainnya. Di sisi kiri ada barcode produk dan claim text di sisi kanan.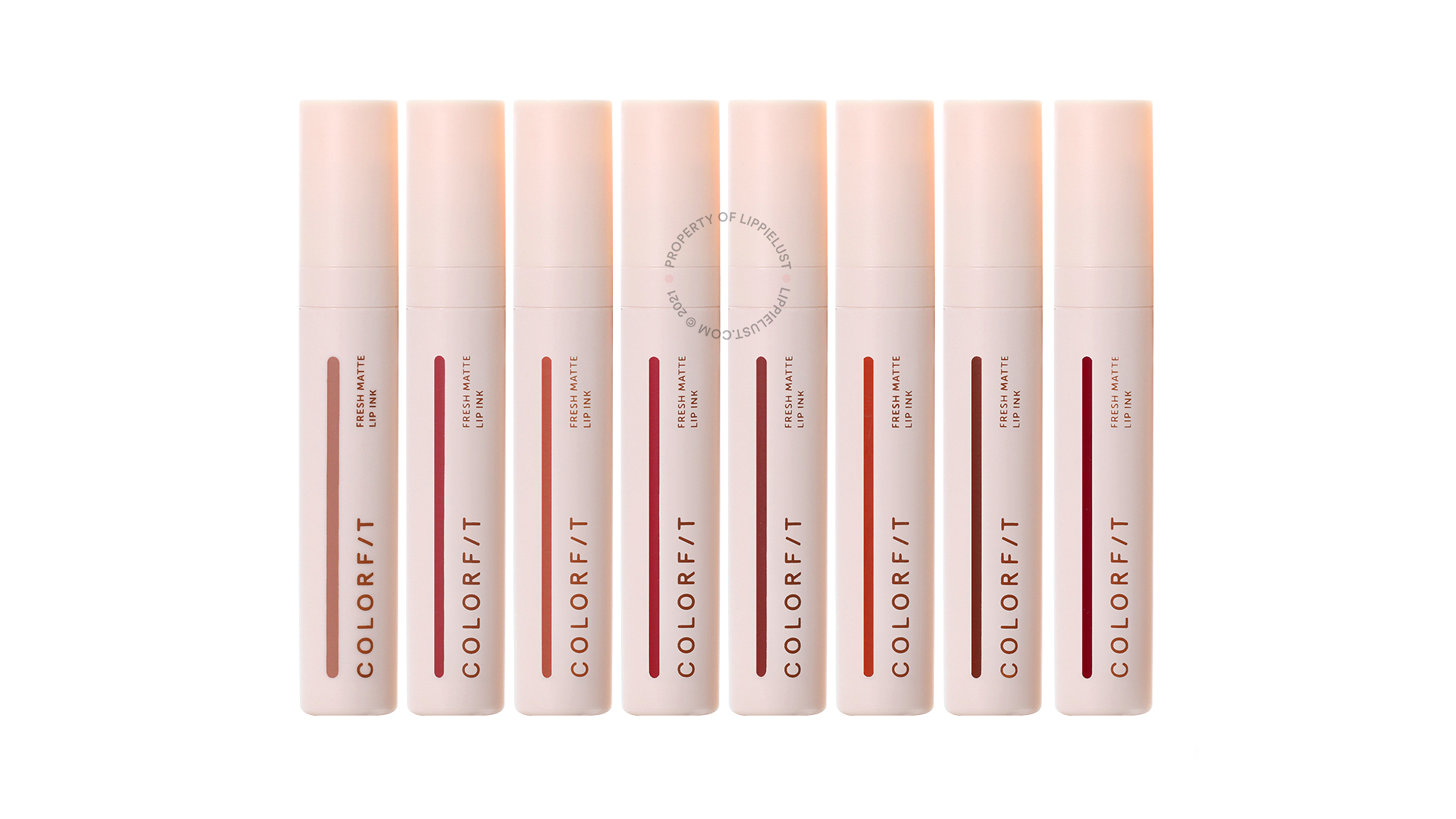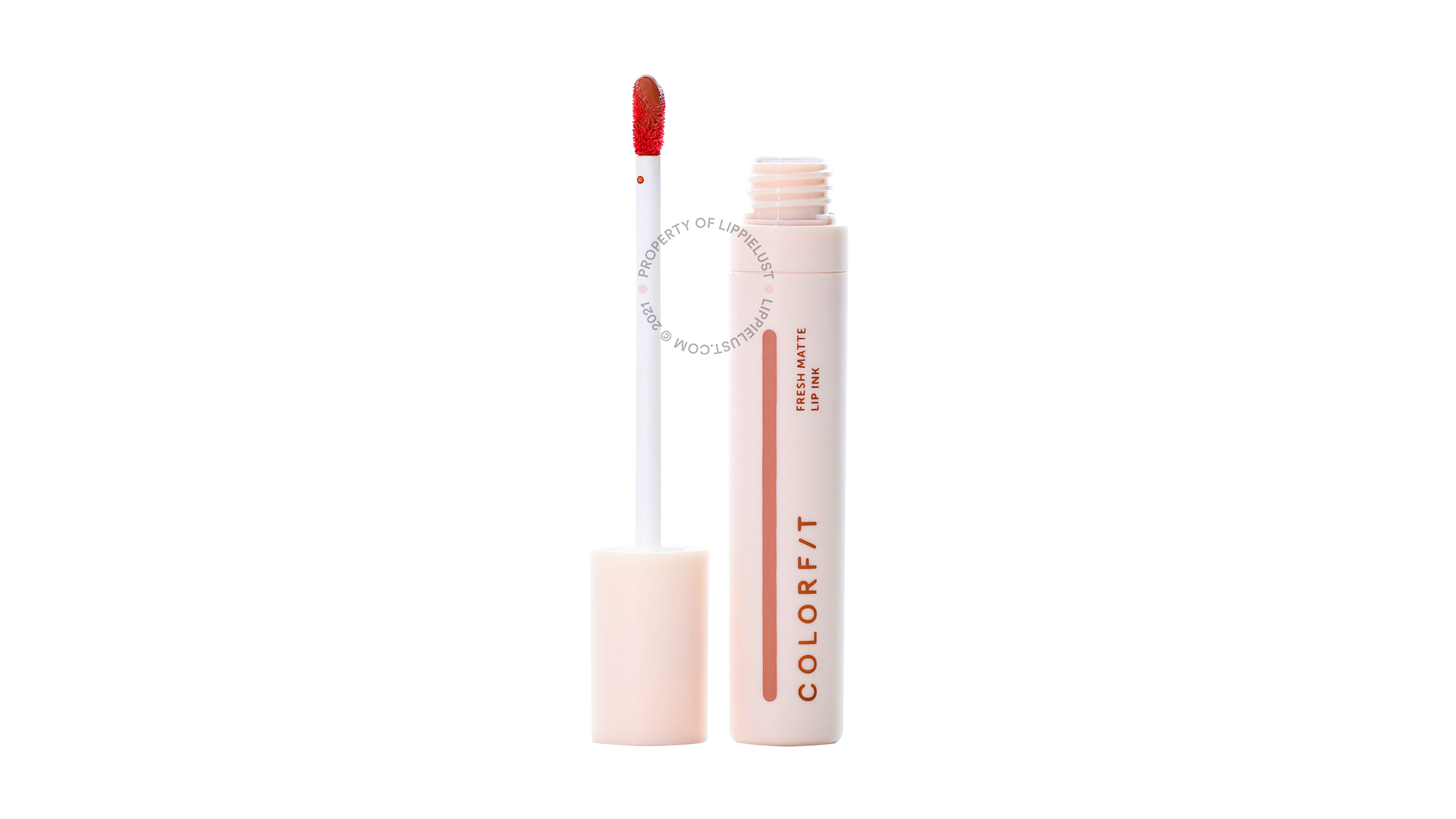 Kemudian, tube lip ink-nya itu sendiri berbentuk seperti umumnya kemasan lip cream; silinder, dan mempunyai tutup yang menyatu dengan wand applicator-nya. Saat menyentuh tube, permukaan terasa doff. Hal ini mungkin supaya serasi dengan lip-ink di dalamnya yang bersifat matte.  
✨The Prodcut and The Formula Itself
Okay, sekarang kita diskusikan formula di dalam produk ini yuk!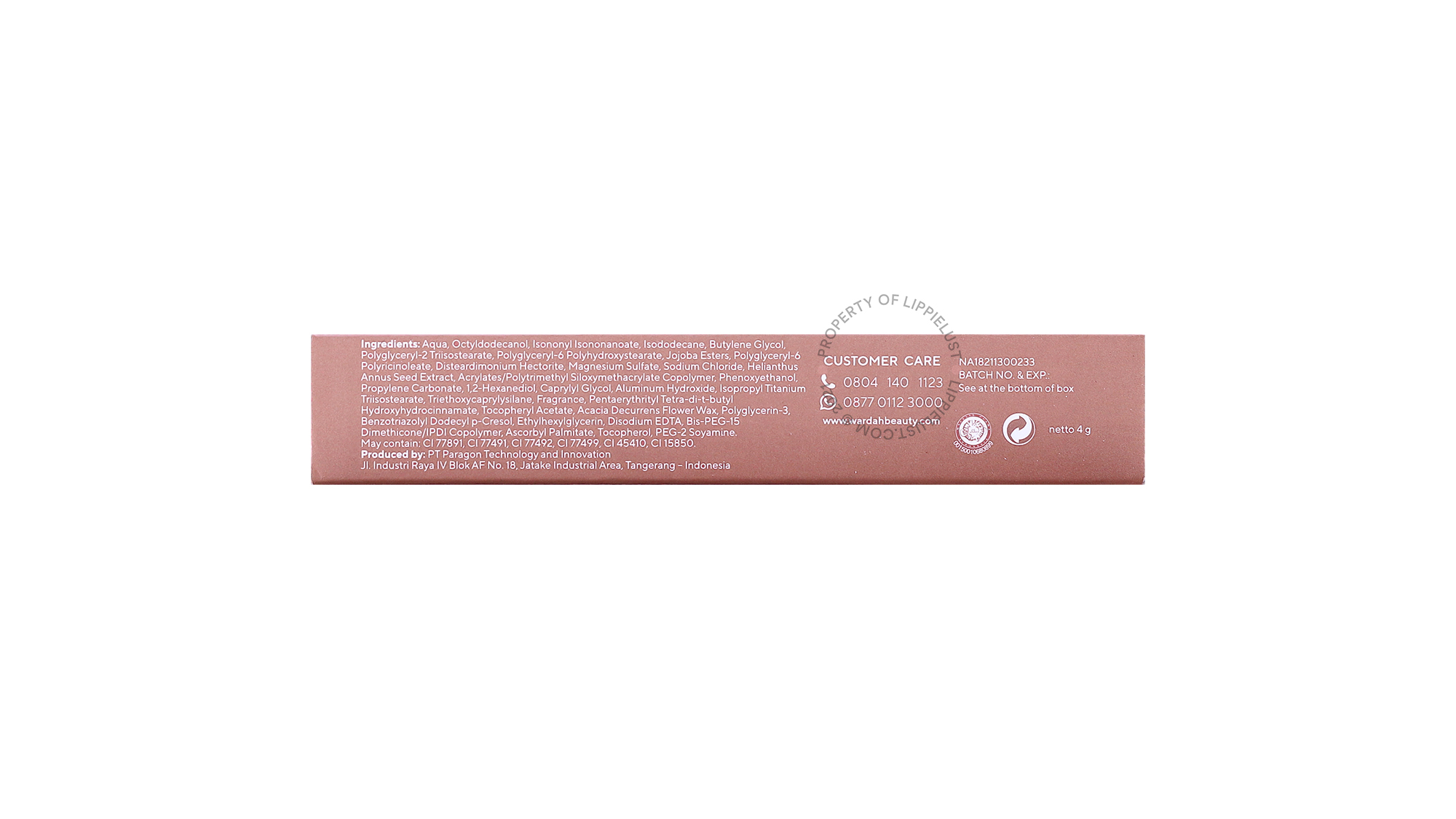 Jadi sesuai dengan klaim dari Wardah, Colorfit Fresh Matte Lip Ink ini memiliki warna yang intens/tingkat pigmen yang tinggi. Hal ini didukung oleh fakta kalau produk ini mengandung Polyglyceryl-6 Polyricinoleate, sebuah kandungan yang bekerja sebagai penyebar warna ke seluruh area formula, dengan kata lain, kandungan ini bisa membuat warna lebih muncul dan pekat.
Enggak hanya pigmented, produk ini juga memberikan hasil yang lembut dan mulus karena terdapat kandungan Jojoba Esters, kandungan semacam lilin yang bisa didapatkan dari tumbuhan Jojoba. Jojoba Esters ini sangat umum digunakan dalam dunia kosmetik karena sifatnya yang mirip dengan minyak natural pada kulit manusia. Kandungan lain yang membantu produk ini dalam menghasilkan finish yang lembut dan mulus antara lain adalah Phenoxyethanol, Ethylhexylglycerin, CI 77491, dan CI 77492. Briefly, kamu engga perlu takut bibir kamu menjadi kering dan pecah-pecah.
Tekstur dari Wardah Colorfit Fresh Matte Lip Ink ini berada di antara lip cream dan lip tint; enggak begitu pekat dan enggak begitu cair juga. Jadi, dengan tekstur seperti ini, Lip Ink akan terasa ringan tapi tetap mempertahankan kemampuan moisturizing layaknya sebuah lip cream. A perfect combination. 
✨The Review
Probably it isn't the first lip cream with runny / watery texture, but Wardah Colorfit Fresh Matte Lip Ink is definitely different from other local lip creams. Hence, itulah mengapa produk ini dinamai 'lip ink' karena memang teksturnya mirip tinta. Kalau kamu baca ingredients list-nya, kamu akan menemukan 'Aqua'  atau air sebagai bahan baku utama, dimana ini menjadi faktor 'penyebab' kenapa teksturnya terasa cair. Kerennya, teksturnya ini enggak terasa seperti water-based lip stain dimana Wardah Colorfit Fresh Matte Lip Ink punya color payoff yang sangat tinggi, alias warnanya intens banget.
Sebenarnya produk ini enggak meninggalkan stain, tapi selama aku pakai, ia terkesan seperti meninggalkan stain di mana warna akan masih tersisa di bibir setelah lama dipakai saking intensnya warna terutama warna-warna gelapnya. Berbeda pula dengan lip stain, Wardah Fresh Matte Lip Ink ini masih bisa mudah dihapus dengan menggunakan wet tissue.
Karena warnanya yang intens, satu kali aplikasi full dari satu celupan pun udah cukup. Jadi, ada baiknya dikurangi sedikit di bagian leher botolnya jika kamu berencana untuk mengaplikasikannya secara ombré atau soft korean lips look. Oh ya, walaupun warnanya intens, karena produk ini gak memiliki kemampuan untuk bisa 'settle' alias mengering di bibir, maka ia akan dengan mudah transfer. This is the part when some of you maybe don't like, apalagi kalau masih harus pake masker seharian. Huhu..
Jika di awal aplikasi tampilannya akan terlihat lebih shiny, lebih basah, dan lebih intens warnanya, selama pemakaian warnanya ini akan berangsur-angsur berkurang sehingga tampilannya di bibir menjadi terlihat lebih natural. This is what Wardah claims as 'fresh matte' finish. Jadi enggak se-matte lip cream biasa, tampilannya lebih terlihat seperti bibir yang sehat dengan pigmentasi medium di mana warna produk akan menyatu dengan asli bibirmu – not too shiny not too matte.
What I really like about this product is how it is sooo lightweight! Beneran ringan banget serasa gak pake produk lipstik apapun.
Dilihat dari hero ingredients-nya, produk ini memiliki 3 hero ingredients: Helianthus Annuus (Sunflower) Seed Extract, Jojoba Oil, dan Tocopherol (Vitamin E) sehingga ketiganya memengaruhi kualitas produknya itu sendiri. Selama pemakaian, aku merasa bibir tetap lembab dan lembut.
Kamu bisa baca full ingredients breakdown-nya di bagian "Ingredients" ya!
✨Shades and Description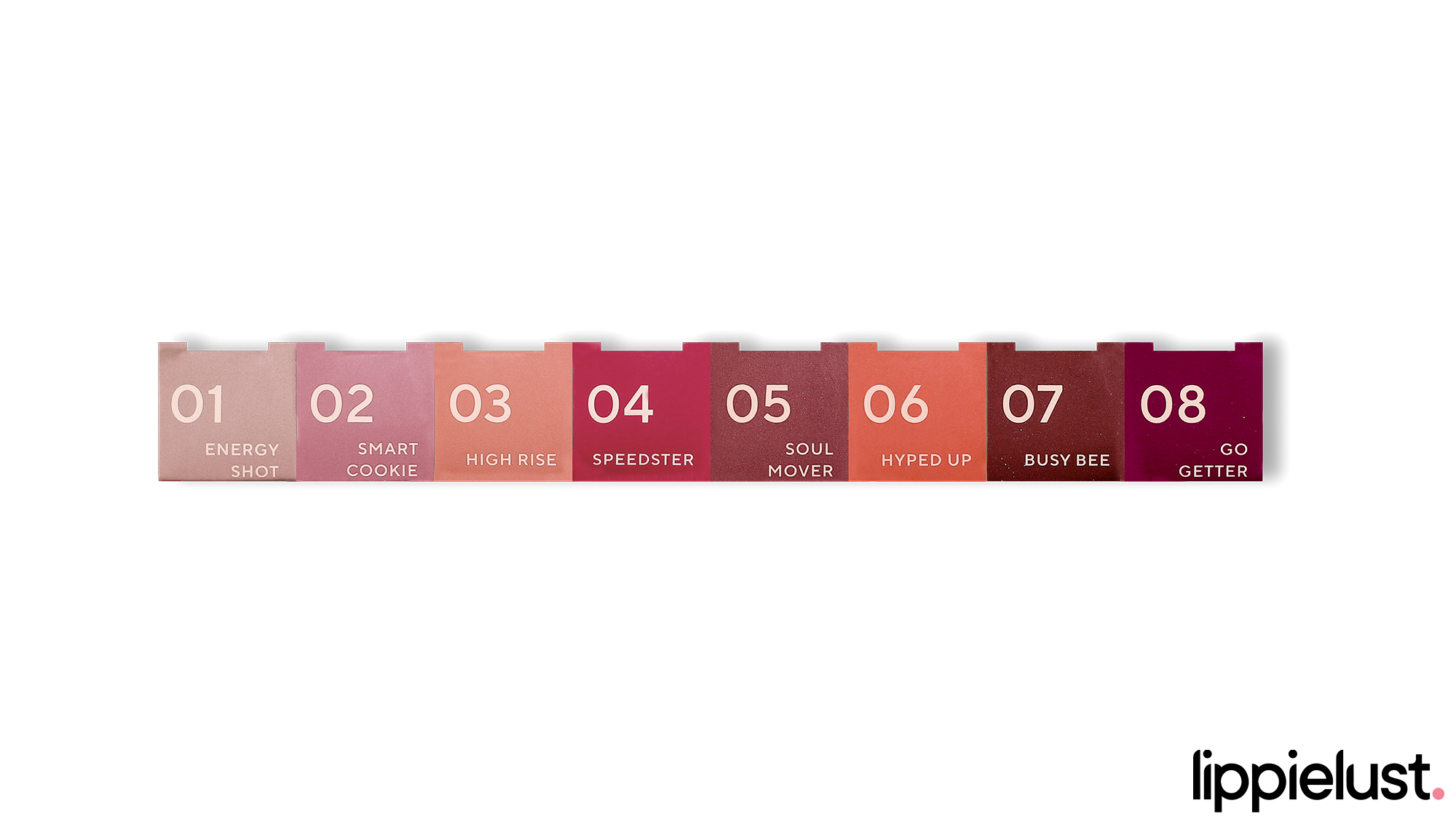 Shades produk ini variatif yaa, ada yang warnanya terang, ada juga yang gelap. Sepertinya, pasti ada satu pilihan yang tepat apapun preferensi kamu.
01 — Energy Shot (Beige Nude – neutral tone)

02 — Smart Cookie (brownish pink – warm tone)

03 — High Rise (peachy pink – warm tone)

04 — Speedster (pink – neutral tone)

05 — Soul Mover (brown – cool tone)

06 — Hyped Up (brownish orange – warm tone)

07 — Busy Bee (reddish brown – warm tone)

08 — Go Getter (purplish red – cool tone)
✨ Lippierating
[penci_review]
View this post on Instagram
View this post on Instagram
View this post on Instagram
View this post on Instagram
Setelah review ini, stay in your seats ya karena bakal ada review Colorfit Cream Blush. We'll see you there!