Back in 2016, aku pernah review product Sueded dari Rollover Reaction. Waktu itu, produk ini laris manis karena formula-nya yang dapat bertanding dengan lip products dari luar negeri. Selain itu, warna-warnanya juga disukai oleh market, khususnya warna Saddie, Prudence, Umma, dan Maxwell.
Setelah hampir 5 tahun kemudian, Rollover Reaction melakukan re-launch produk Sueded Lip and Cheek Cream dengan packaging baru dan formula yang telah dikembangkan kualitasnya. Nah, sekarang kita bahas lebih detail yuk tentang produk ini.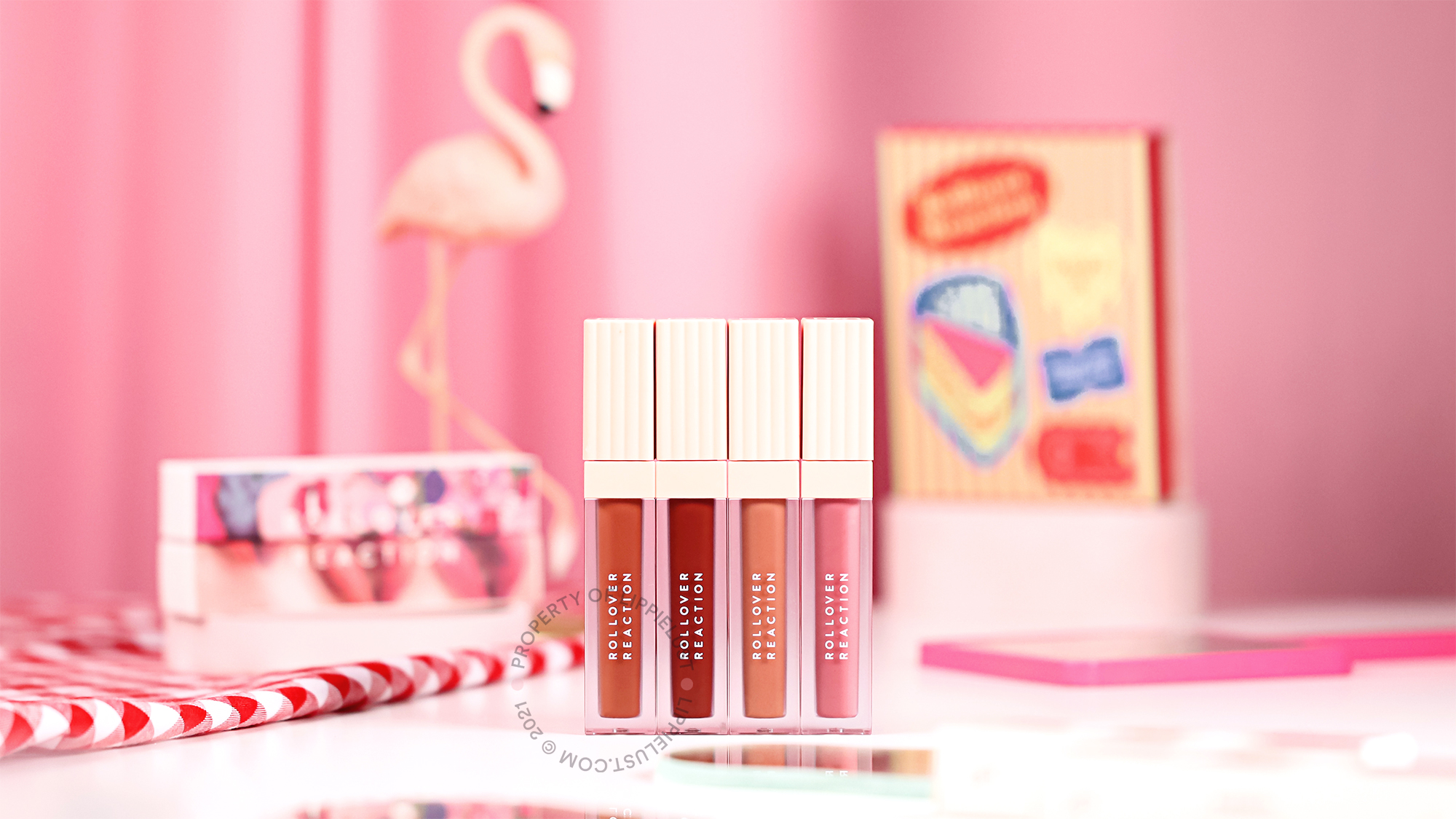 ✨Rollover Reaction Sueded! Lip and Cheek Cream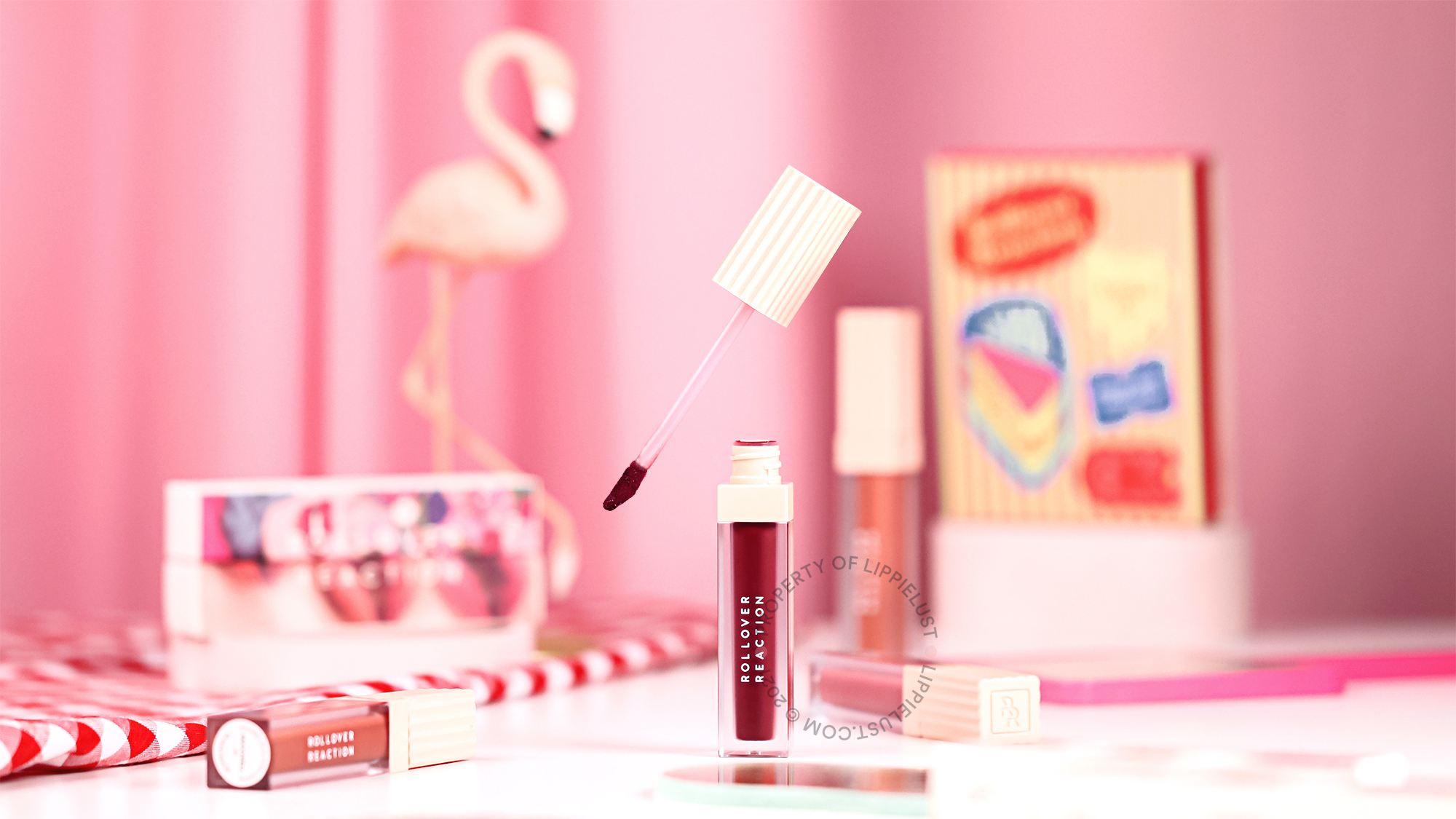 | | |
| --- | --- |
| Product Name | Rollover Reaction Sueded! Lip and Cheek Cream |
| Produced By | PT. Astoria Prima Tangerang |
| Distributed By | PT. Dalea Kreasi Nadisanti |
| Price / Net. Weight | Rp 139.000 ,- / 6g |
✨Claims and Benefits
Infused with Vitamin E and C, U-ferment® Sunset in Jeju Oil, and shea butter 

Softer velvet texture 

One-stroke intensity 

6 grams of product 

Comes in a 60's retro inpsired tube 

Features a curved doe-foot applicator that carries more product and fills lips evenly
✨Packaging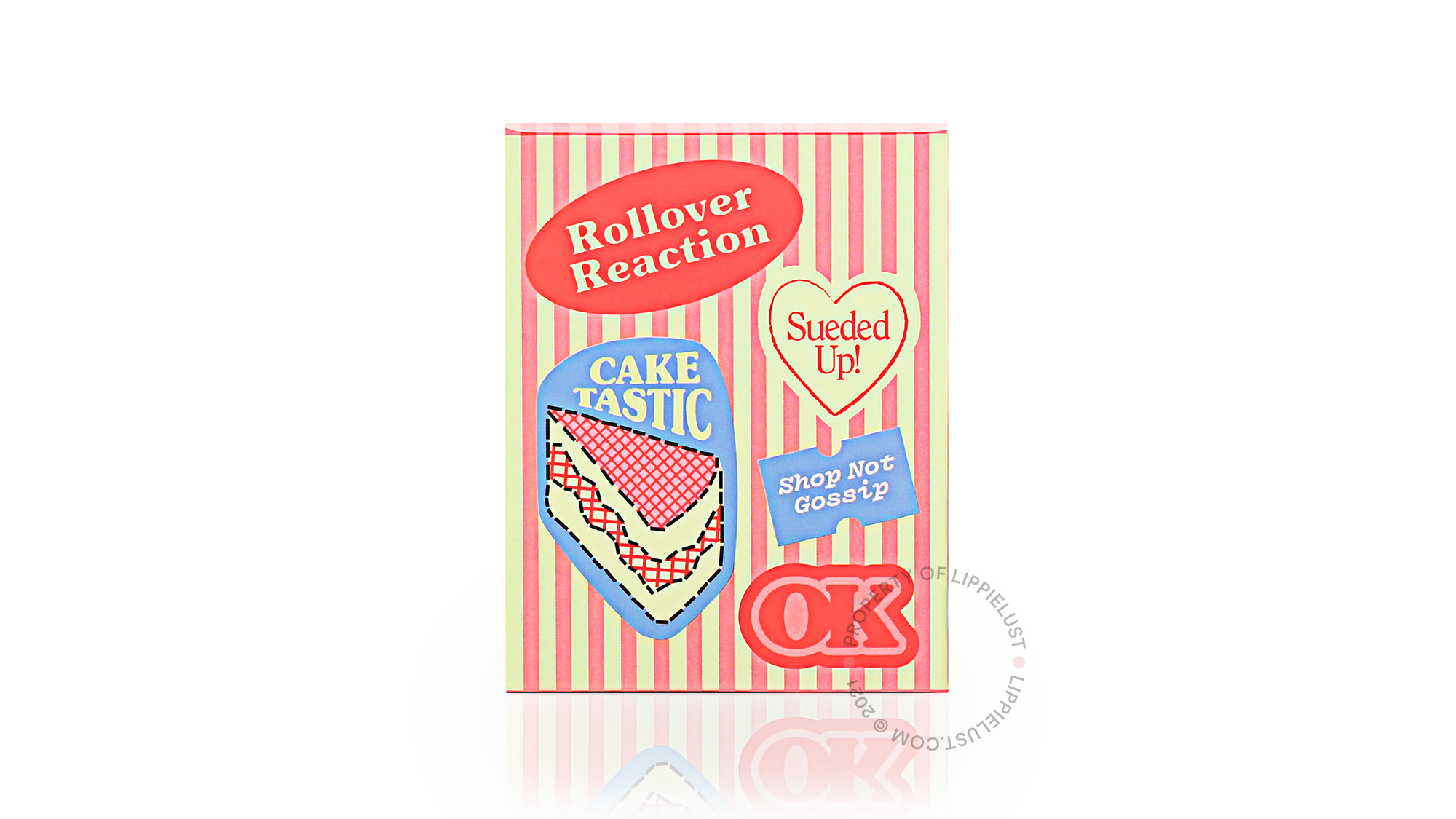 Untuk Sueded ini, aku dapet kemasan produk yang isinya langsung 4 shades, dan kemasannya so cute! Dengan pattern garis-garis, grafik patches di bagian depan, dan color palette yang lucu,  Rollover Reaction berupaya membuat produk ini terkesan 60s retro.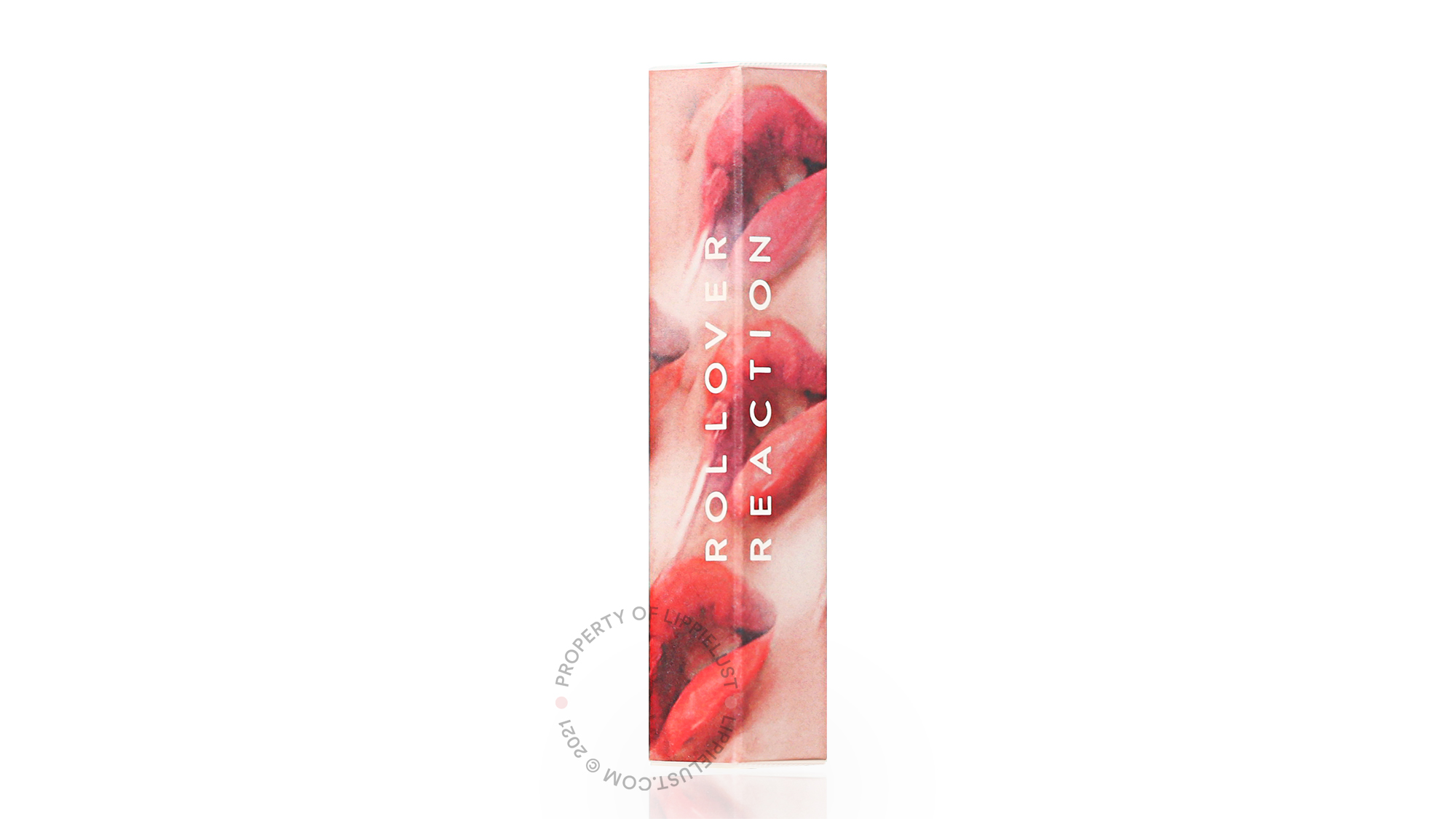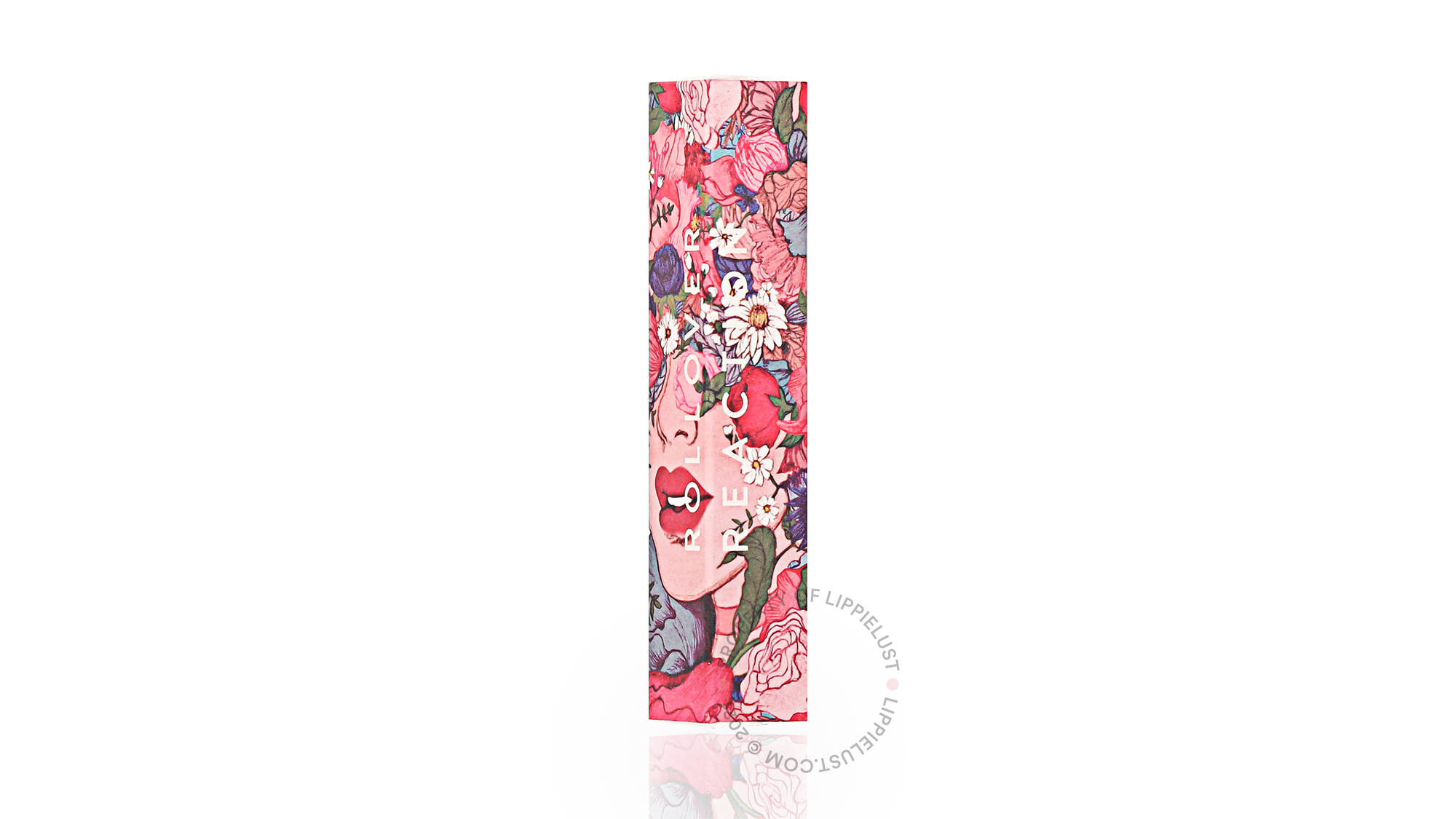 Di dalamnya, ada 4 shades; Maxwell, Prudence, Umma, dan Saddie. Desain box produk ini sangat berbeda dibanding dengan desain sebelumnya. Jika sebelumnya box hanya polos dan hanya menggunakan satu warna utama (warna shade yang ada di dalam box tersebut), 2 sisi box yang baru ini menggunakan gambar bibir dan applicator yang diberi efek lensa insect-eye, dan 2 sisi yang lainnya berwarna putih polos dengan tulisan berwarna hitam. Box dilengkapi oleh nama produk, nama brand, nama dan warna shade yang ada di dalamnya. Namun, salah satu warna, Maxwell, memiliki gambar yang berbeda sendiri. Instead of gambar bibir dan aplikator, kemasan box shade Maxwell menggunakan gambar ilustrasi grafik. Tidak ada informasi mengapa kemasan Maxwell dibuat berbeda sendiri (limited edition).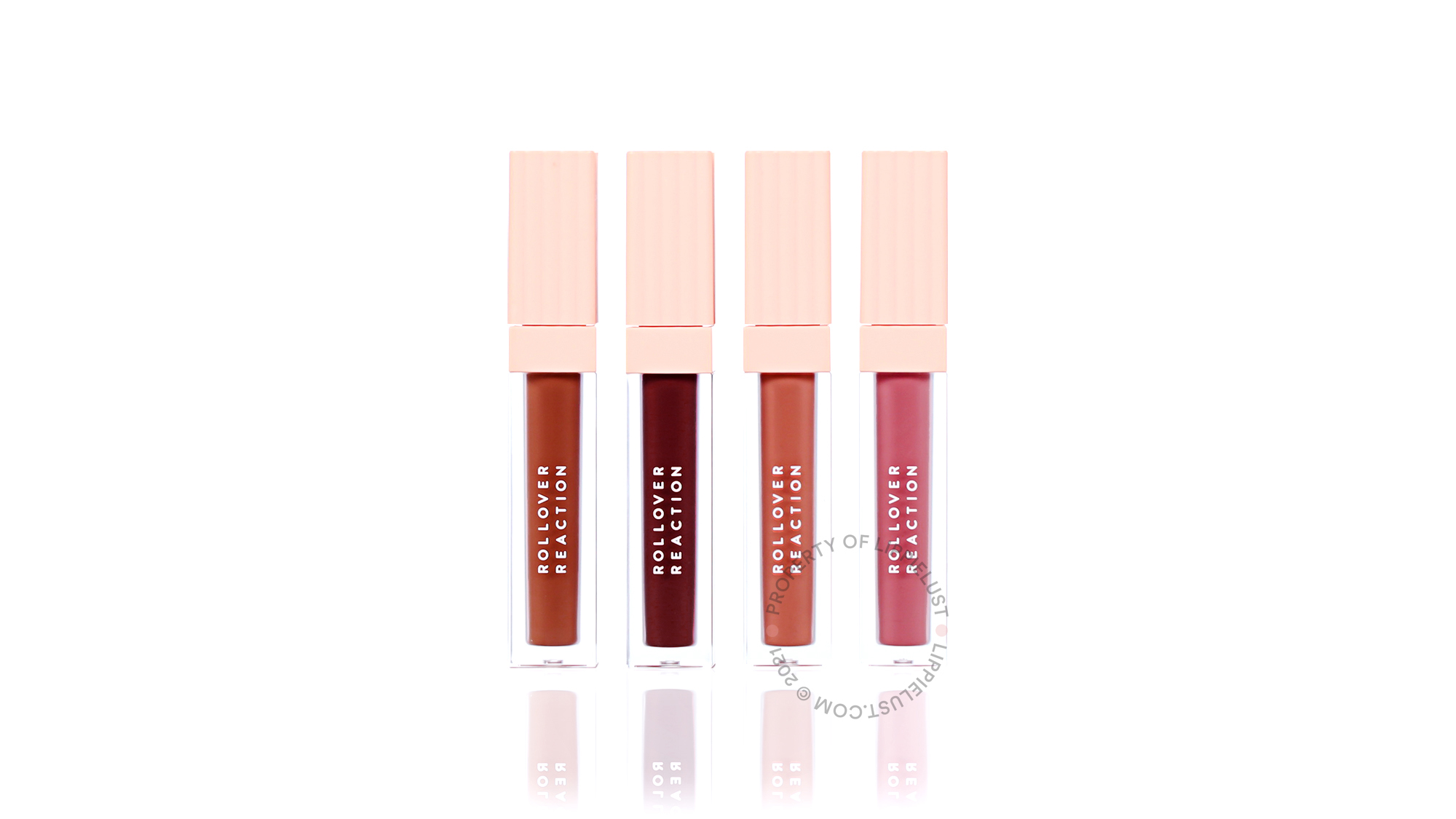 Lanjut ke tube-nya yaa. Bentuknya adalah square-tube seperti Sueded yang sebelumnya tapi dengan desain grafik dan warna yang berbeda. Jika cap yang dulu adalah hitam, yang baru ini berwarna Salmon Pink. Nama brand yang ada pada tube-nya juga sekarang berwarna putih. Everything looks brighter.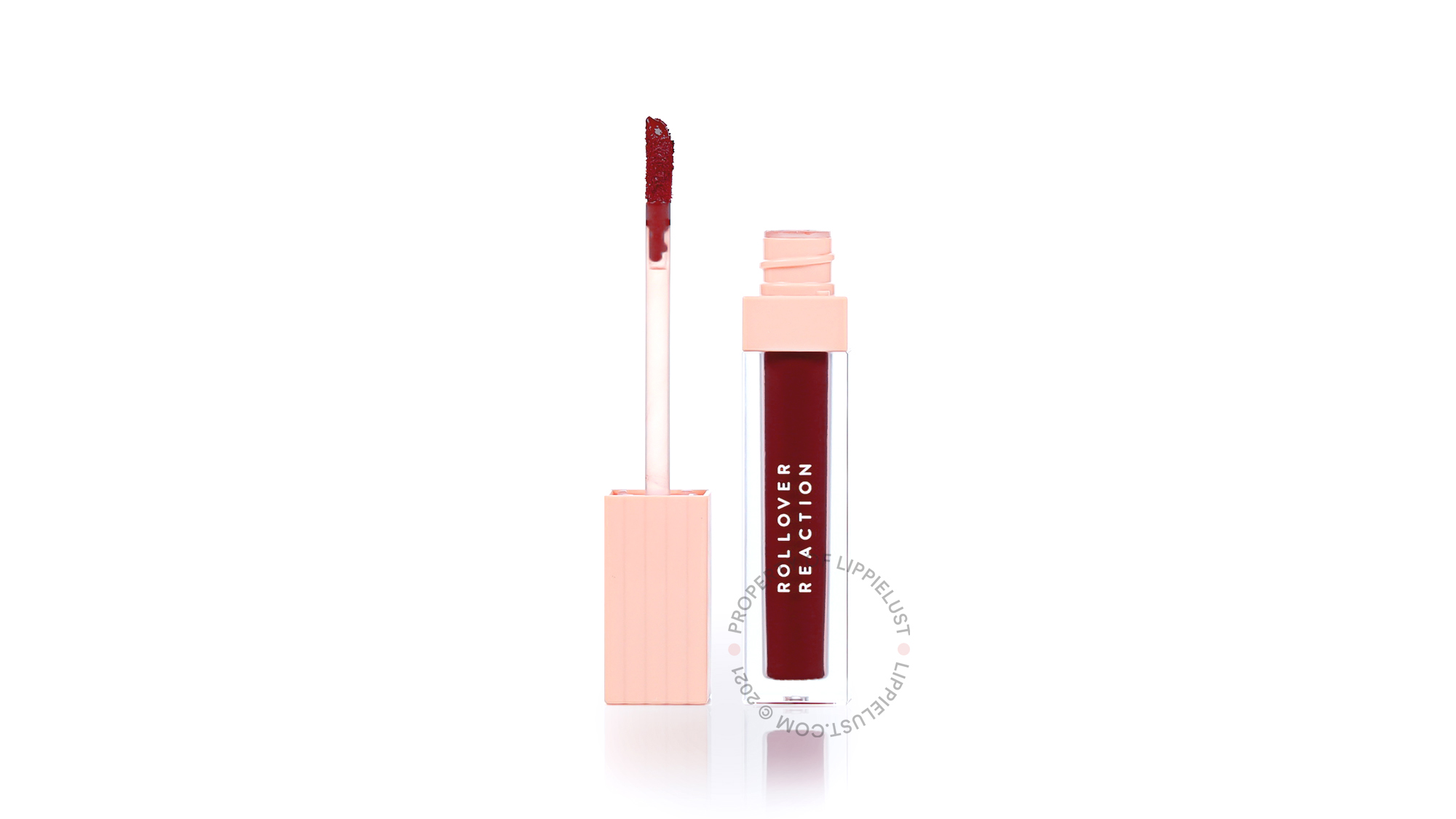 Applicator wand-nya masih sama ya seperti Sueded yang sebelumnya, hanya saja stem wand-nya sekarang berwarna transparan.
✨ Apa itu U-ferment® Sunset in Jeju Oil?
What's the deal with 'U-ferment® Sunset in Jeju Oil'? Apaan nih, kok kayaknya baru denger?
Nah ternyata U-ferment® Sunset in Jeju Oil adalah produk teknologi bio-fermentasi yang berasal dari minyak nabati. Jadi, minyak nabati yang terkandung di dalamnya diperoleh melalui fermentasi biologis yang memiliki afinitas kulit yang lebih baik dan lebih menyegarkan.
Nah, tumbuhan-tumbuhan yang berasal dari Jeju-lah yang dipilih karena dinilai lebih baik: lebih stabil dan khasiat tumbuhannya tidak mudah terganggu oleh proses fermentasi tersebut.
'U-ferment® Sunset in Jeju Oil' sendiri adalah merk terdaftar dari United Active, perusahaan Korea Selatan yang mengkhususkan diri dalam transformasi bakteri dari bahan tanaman, termasuk minyak nabati. Karena United Active baru banget 'nongol' di dunia kosmetik, makanya bahan ini bisa dibilang baru. United Active sendiri punya pusat penelitian dan pusat produksi fermentasi bahan kosmetik di perkebunan pulau vulkanik di Korea Selatan. Ada yang bisa tebak apa nama pulaunya? Yep, namanya Jeju.
Jenis produk fermentasi minyak nabati buatan United Active ini ada banyak. Ada U-ferment® Forest in Jeju Oil (green fermented oil), U-ferment® Summer in Jeju Oil (yellow fermented oil), dan ada juga U-ferment® Sunset in Jeju Oil (red fermented oil). Warna-warna dari setiap produk U-Ferment ini didapatkan dari karakteristik warna minyak nabati di dalamnya. Karena itu, setiap U-Ferment juga memiliki khasiat yang berbeda pula.  Disini Rollover Reaction menggunakan U-ferment® Sunset in Jeju Oil sebagai anti-inflamasi.
✨The Review
Gak cuma lebih cantik, tapi Rollover Reaction Sueded! jadi lebih baik. Hence, 2.0. Kecantikan warna-warna Umma, Prudence, Saddie, dan Maxwell tetap dipertahankan tapi formulanya diperbaiki. Untuk para fans setia Rollover Reaction sepertiku pasti tahu kalau Sueded! memiliki tekstur seperti whipped cream yang lumayan kental.
Di Sueded! 2.0, Rollover Reaction meng-upgrade teksturnya menjadi velvety yang lembut dan ringan, serta intensitas warna yang lebih tinggi. Kita cuma butuh 1x celup untuk 1x aplikasi penuh. Yang aku rasakan dari Sueded! 2.0, warna-warnanya jadi lebih mudah diratakan dengan mudah dan enggak cepat hilang dibandingkan Sueded! Original Formula. Karena pengaruh upgrade formula juga, warna-warna pilihan di Sueded! 2.0 terlihat lebih intens dibandingkan yang terdahulu.
✨Shades and Description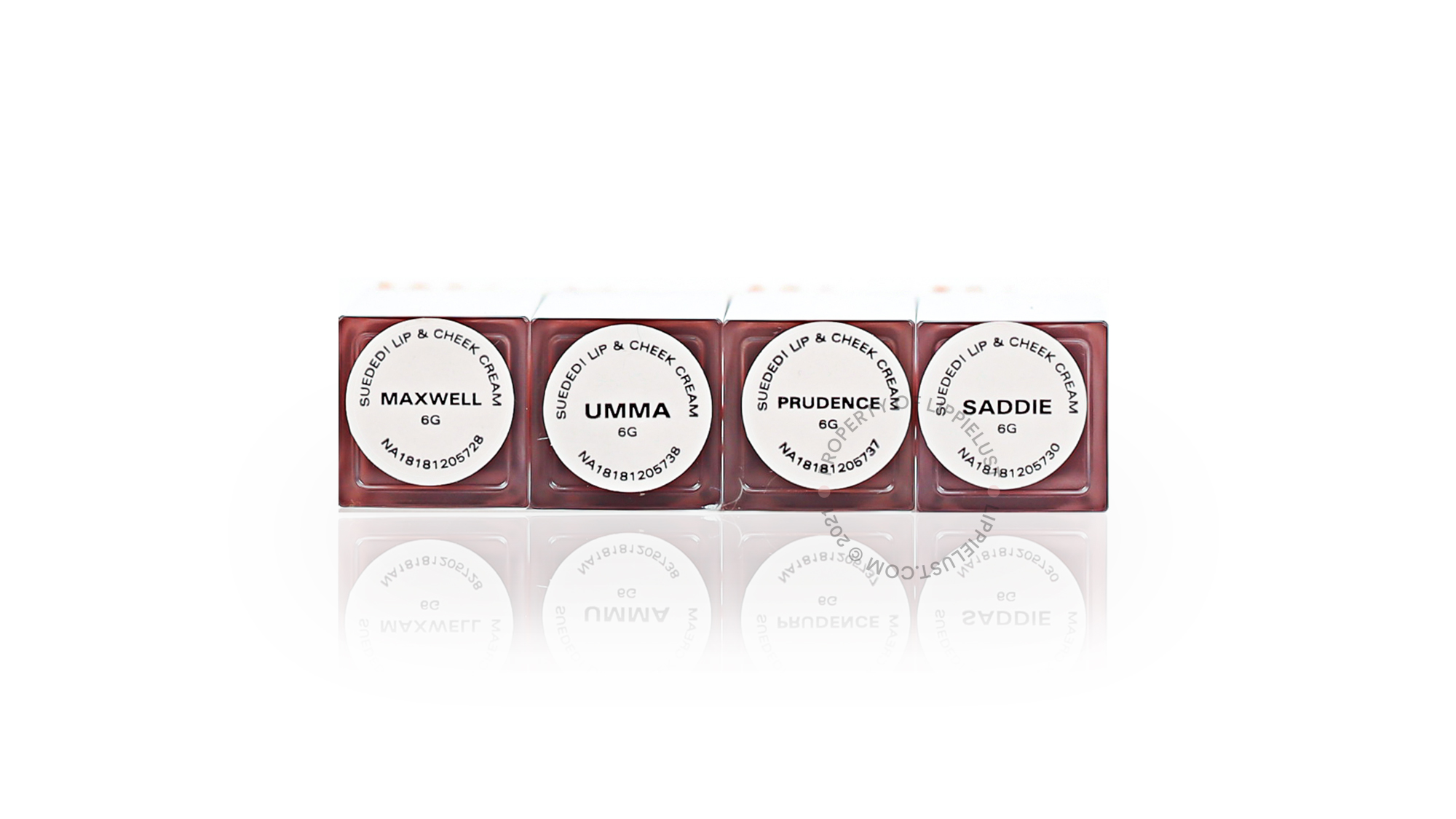 Kalau diperhatikan, warna Suede 2.0 ini sedikit berbeda dengan warna-warna Suede yang lama. Warna-warna yang baru saja di re-launch ini terlihat cenderung kemerah-merahan. Well, bisa jadi seperti itu karena treatment kandungan di dalamnya dengan U-ferment® Sunset in Jeju Oil yang dikenal juga sebagai red fermented oil. Tapi ada hubungannya atau tidak, aku pribadi enggak tahu ya. Bisa jadi hanya kebetulan aja.
 

Maxwell 2.0

Saddie 2.0

Prudence 2.0

Umma 2.0
✨Lippierating
[penci_review]