Brand kosmetik kesayangan local beauty enthusiasts, Wardah, emang hampir enggak pernah mengecewakan kalau produksi lippie. Dimulai dengan Exclusive Matte Lip Cream pada tahun 2016, over the years, Wardah secara terus menerus memproduksi lippie yang berhasil menarik perhatian Lippielust. Di tahun 2022 ini, Wardah memproduksi produk Everyday! Matte Lip Shot yang baru saja aku review dan capture di studio bareng Team Lippielust. So, is the product worth hyping for? Atau B aja? Nah, di klaimnya ada yang menarik nih: Camera Ready Colors. Apa sih itu?
Langsung aja kita review bareng-bareng, yuk.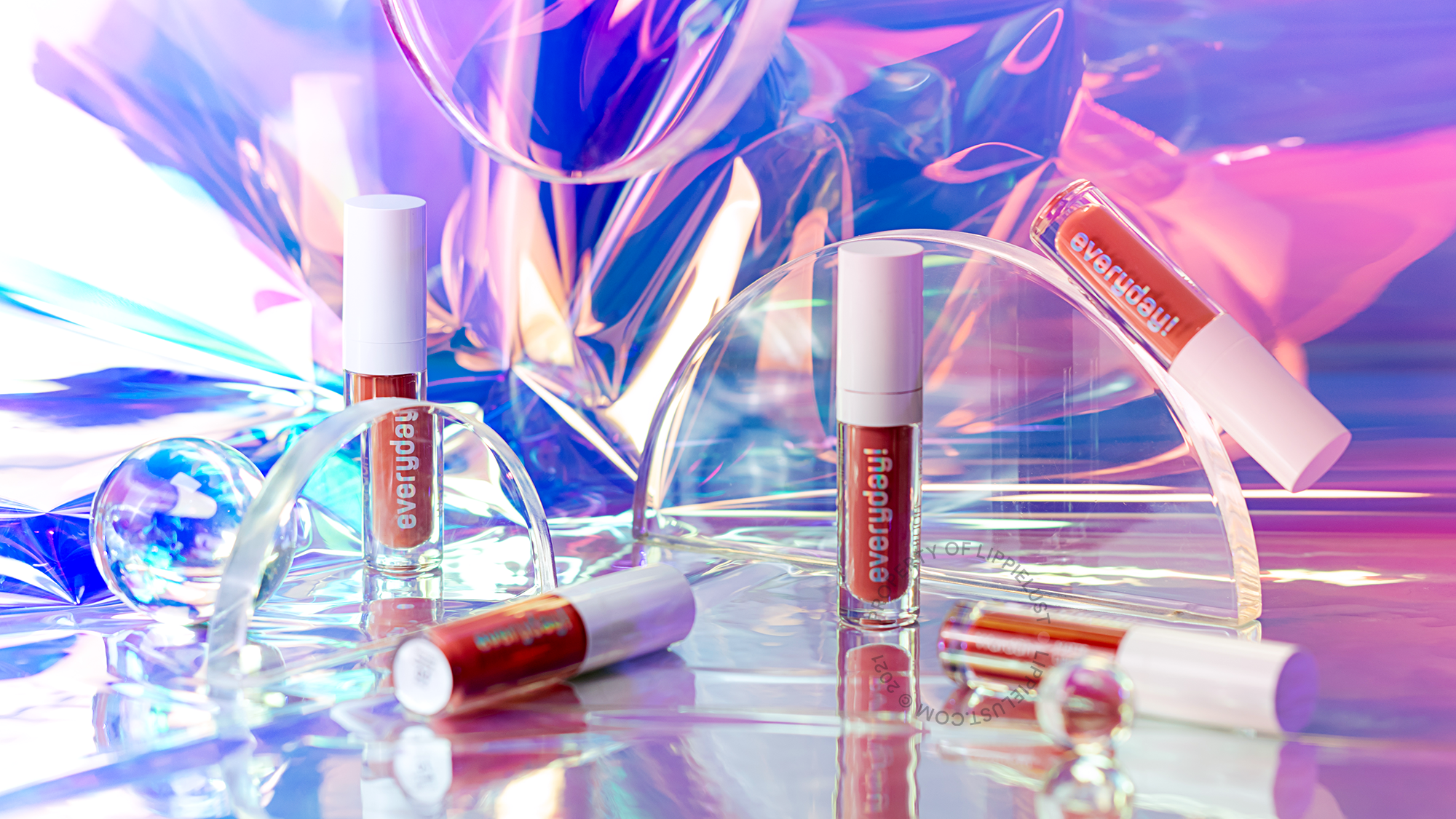 | | |
| --- | --- |
| Product Name | Wardah Everyday! Matte Lip Shot |
| Produced By | PT Paragon Technology and Innovation |
| Price / Net. Weight | Rp 45.000 / 1.8g |
✨ Benefits and Claims
Quick Set

Matte Finish

Infused with Vitamin C

Camera Ready Colors
✨ Packaging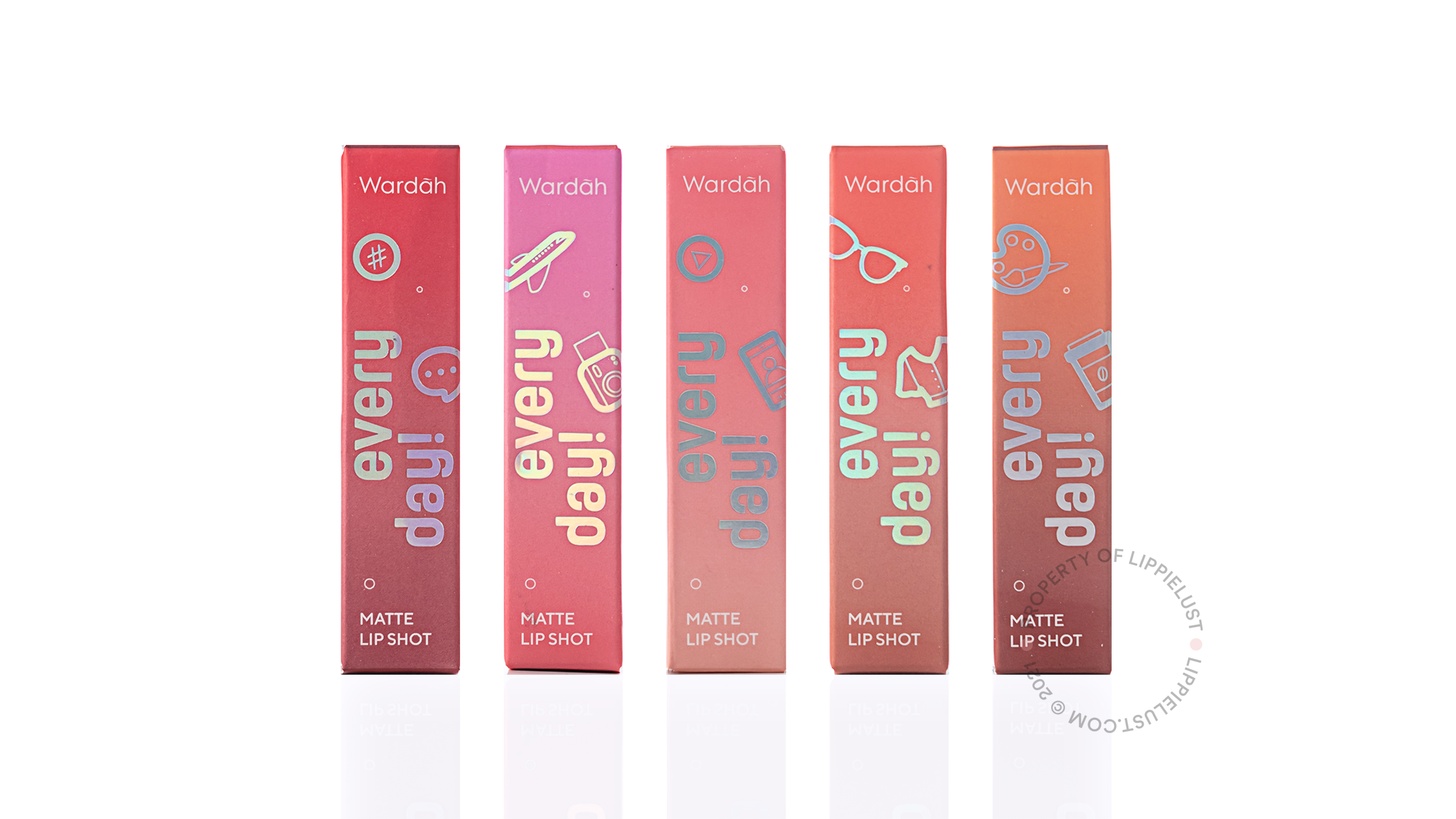 Box packaging dari Wardah Everyday! Matte Lip Shot ini memberikan aku kesan "youthful" dan "trendy" karena warnanya yang digradasi dan disertakannya desain grafis dari obyek-obyek yang menyesuaikan dengan nama shade (contohnya shade nowplaying diberi grafis objek tombol play dan earphones, sedangkan shade ootd diberi grafis obyek sepatu dan baju).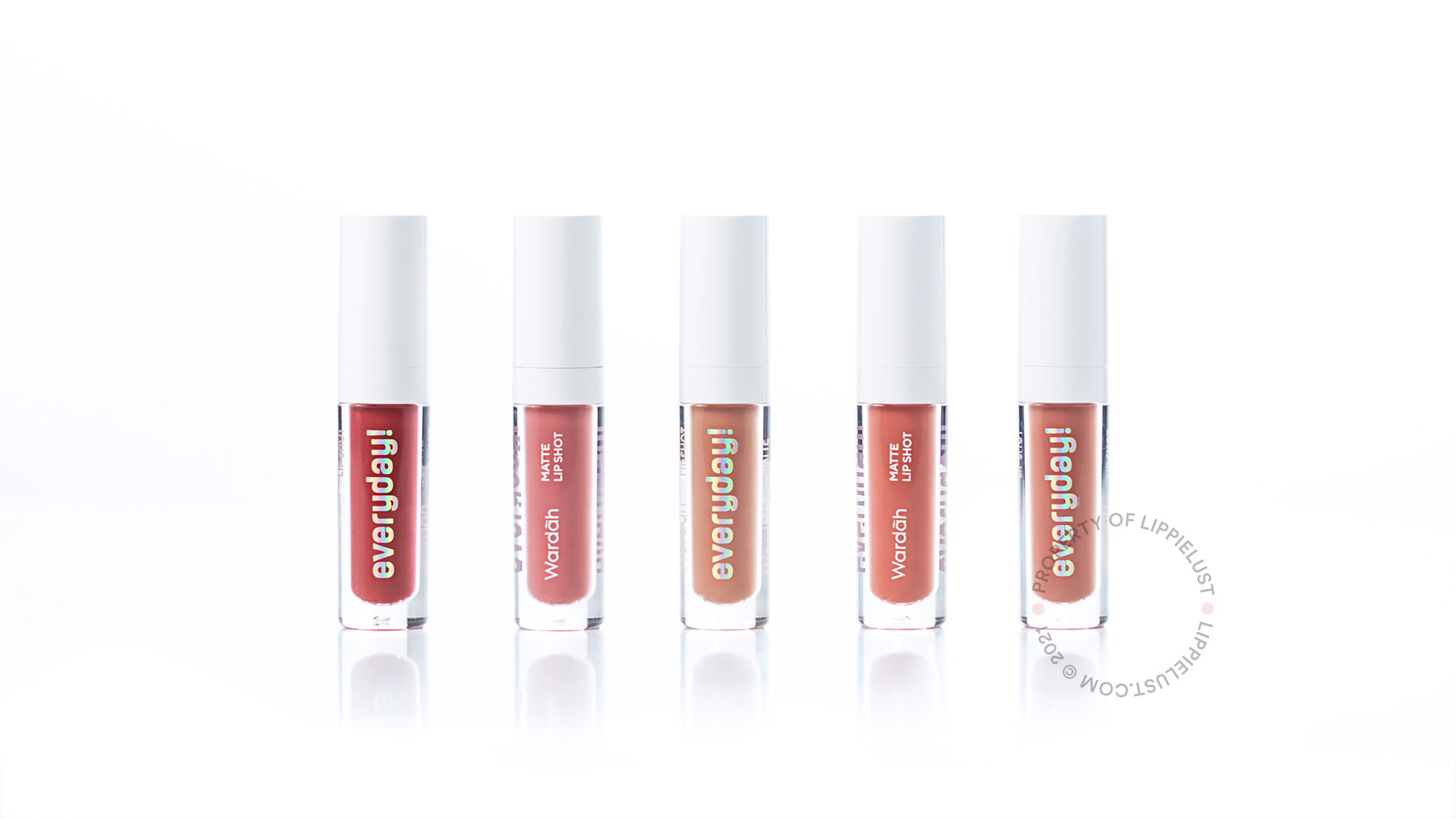 Next, the tube looks very chic. Bentuknya silinder, badannya bening, dan cap-nya warna putih. It's giving me the "clean chic" vibe karena enggak ada warna atau desain yang aneh-aneh tapi tetap memberikan kesan cantik. Tulisan "Everday!"-nya menggunakan font yang rounded dan tebal, warnanya abu-abu dengan holographic effect, so, kesannya adalah "futuristic and stylish youth" gitu. Kalau kamu punya kesan yang berbeda, boleh sharing di kolom komentar yaa.
Ukurannya termasuk travel sized; engga terlalu besar tapi engga terlalu kecil juga. Berhubung bentuknya ini silinder, feel di genggaman udah pasti comfy.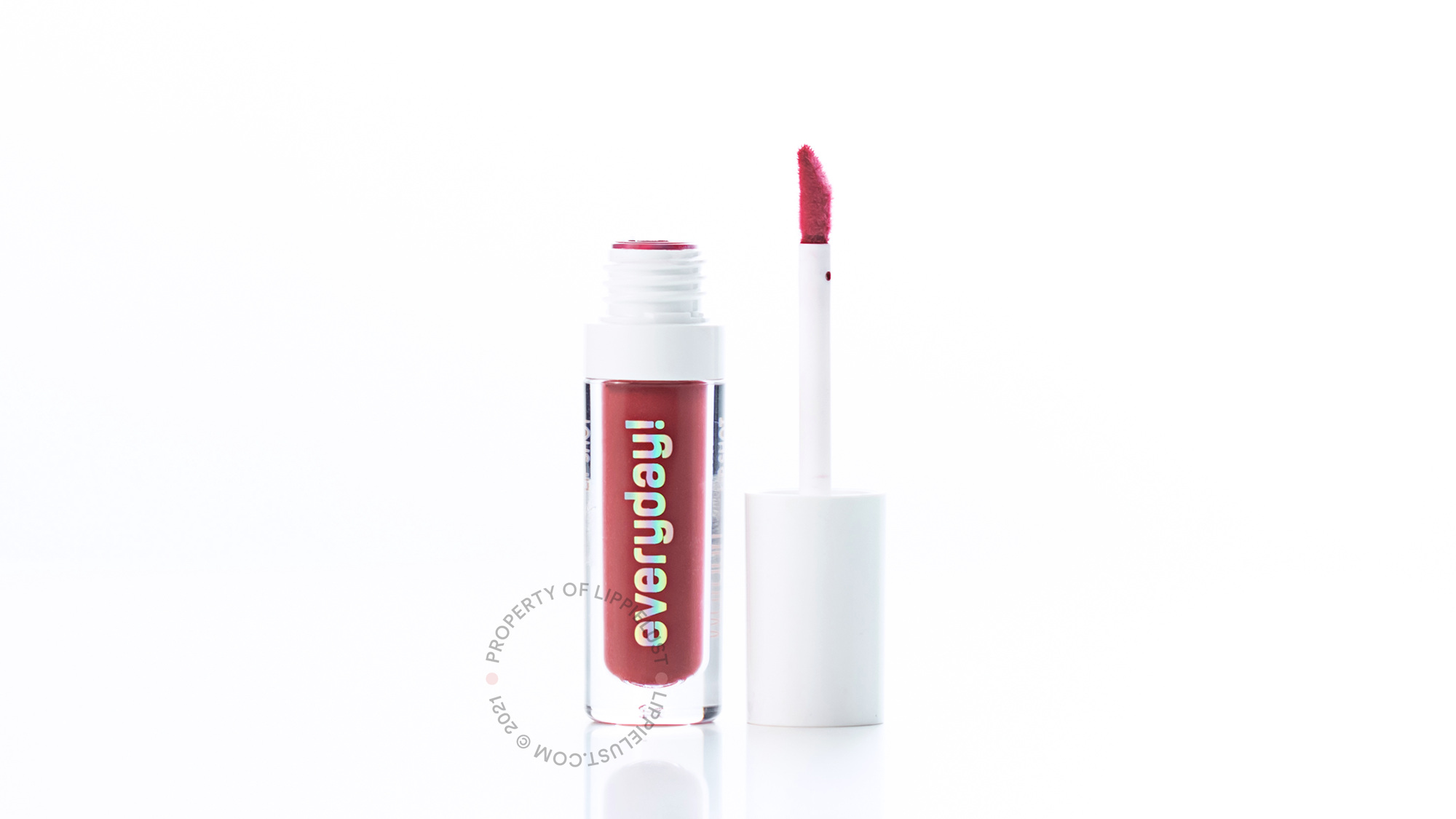 Next, aku buka cap-nya dan aku cek aroma produknya; enggak aneh-aneh kok. Ada aroma creamy manis tapi enggak begitu strong which means kalau formulanya enggak mengandung banyak fragrance. Ini hal yang sebenarnya bagus loh karena terkadang fragrance bisa mengiritasi kulit bibir; less fragrance, less risk to irritate lips. However, kalau kamu lebih suka lippie yang aromanya manis-manis for the sake of pleasing your smelling sensory, then maybe you won't be so satisfied with the fragrance of this lippie. Personally, aku completely fine sama formula produk ini.
Terus, looking at the applicator wand, panjangnya medium; enggak terlalu pendek atau terlalu panjang. Ujungnya berbentuk angled which is my favorite wand tip shape. Yang sering baca review aku, udah hafal dong kenapa: pengaplikasian di bibir jadi lebih mudah, seamless, dan presisi.
✨ The Formula and My Experience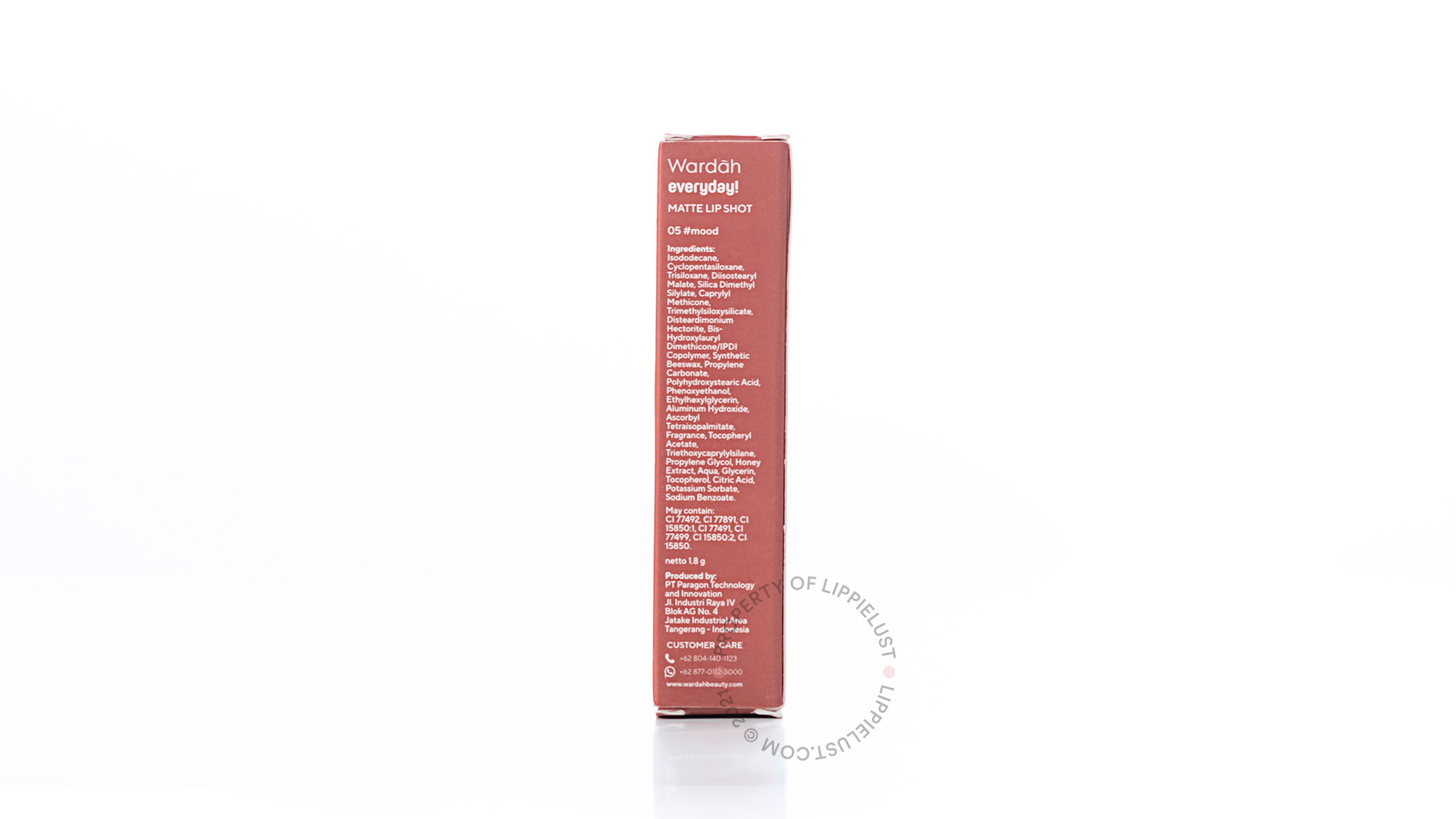 Setelah aku swatch di bibir aku, aku merasa kalau produk ini lumayan buttery; moisturizer-nya  terasa dengan jelas (licin). Setting time-nya juga cepet lho, enggak sampai 40 detik produknya sudah mengering di bibirku. It's really a quick setting product! Finishnya full-matte tapi enggak terasa berat. Awal-awal setelah produk set, bibir aku masih terasa lembab, tapi setelah beberapa menit, aku merasa kalau bibir aku mulai mengering dan butuh moisturizer tambahan. So, aku merekomendasikan kamu untuk apply lip balm sebelum apply Everyday! Matte Lip Shot ini untuk menjamin kenyamanan bibir kamu.
Is it transferproof? It totally is! Setelah produk set dengan sempurna, aku coba transfer-test both di kulit tangan aku dan tissue. Hasilnya, bener-bener transferproof di kedua permukaan tadi. Enggak perlu khawatir nempel di masker deh! 
Setelah aku cek daftar kandungannya, ternyata beneran ada Vitamin C dalam bentuk Ascorbyl Tetraisopalmitate. I love a product that lives up to its claims. Selain membuat bibir terlihat menarik juga bisa membuat sehat.
Camera Ready Colors? Awalnya aku berpikir kalau warna di foto bakal sama persis seperti di real life, tapi kan hasil foto itu berbeda-beda ya tergantung kamera-nya, so, yang aku tarik dari klaim ini adalah: produk ini memiliki pigmen warna yang pekat dan cantik, pigmen yang akan pop out di foto, which is true for this product. Dengan pigmen yang oke, lippie manapun akan otomatis menjadi Camera Ready Colors just like this Matte Lip Shot.
Untuk menghapus produk ini dengan sempurna dan aman, diperlukannya makeup remover yang oil-based, karena kalau pakai yang water-based (seperti micellar water), takutnya bibir menjadi iritasi karena gesekan yang berlebih untuk menghilangkan lippie yang dengan kuat menempel pada bibir.
Overall, I am very satisfied with this product. Semua klaim dari Wardah sudah terbukti kebenarannya. Aku suka! 
✨ Shades and Descriptions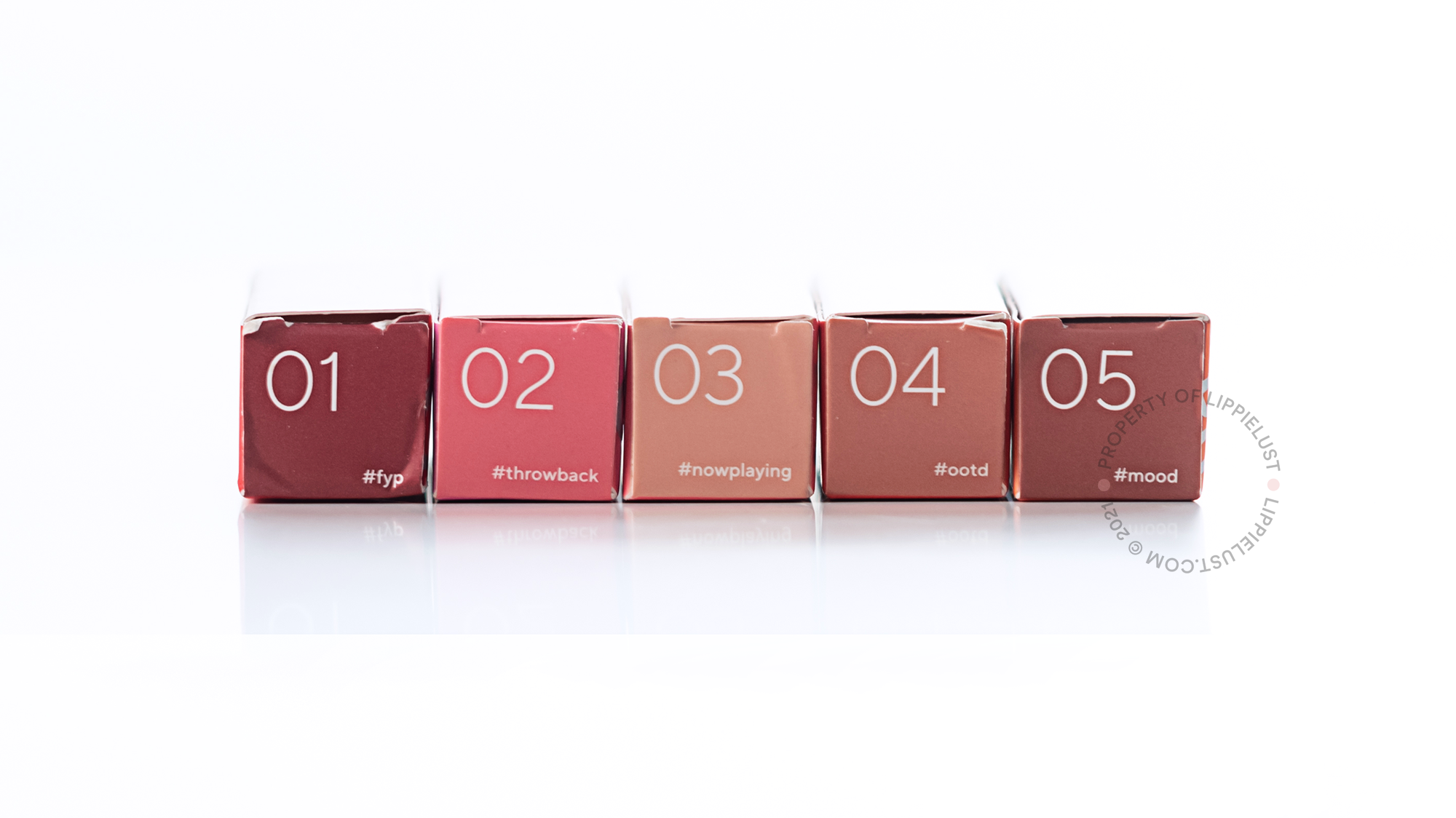 Melihat nama-nama shade produk ini, aku langsung paham arah mana yang Wardah ambil dengan Everyday! Matte Lip Shot ini. This is supposed to be for the youngsters, it's trendy, dan happening banget.
Shades:
#fyp – Deep Neutral Red

#throwback – Medium Neutral Pink

#nowplaying – Warm Brownish Nude

#ootd – Medium Peachy Orange

#mood – Medium Pinkish Brown