"Rue, when was this?!" said Maddy in Euphoria. Relatable sama Make Over yang tiba-tiba rilis dua produk limited edition. Like…when was this?! Obviously on Make Over's 12th Birthday!
For heads up, Euphoria disini enggak ada hubungannya sama Euphoria series di HBO yaa. 
Untuk merayakan ULANG TAHUN, Make Over merilis dua produk limited edition in which salah satunya adalah produk yang super new dan enggak pernah ada di Make Over sebelumnya! It's Powerstay Transferproof Matte Lip Cream and Powerstay Suede Blush. Enggak usah terlalu lama nongki di intro, yuk, langsung aja kita review!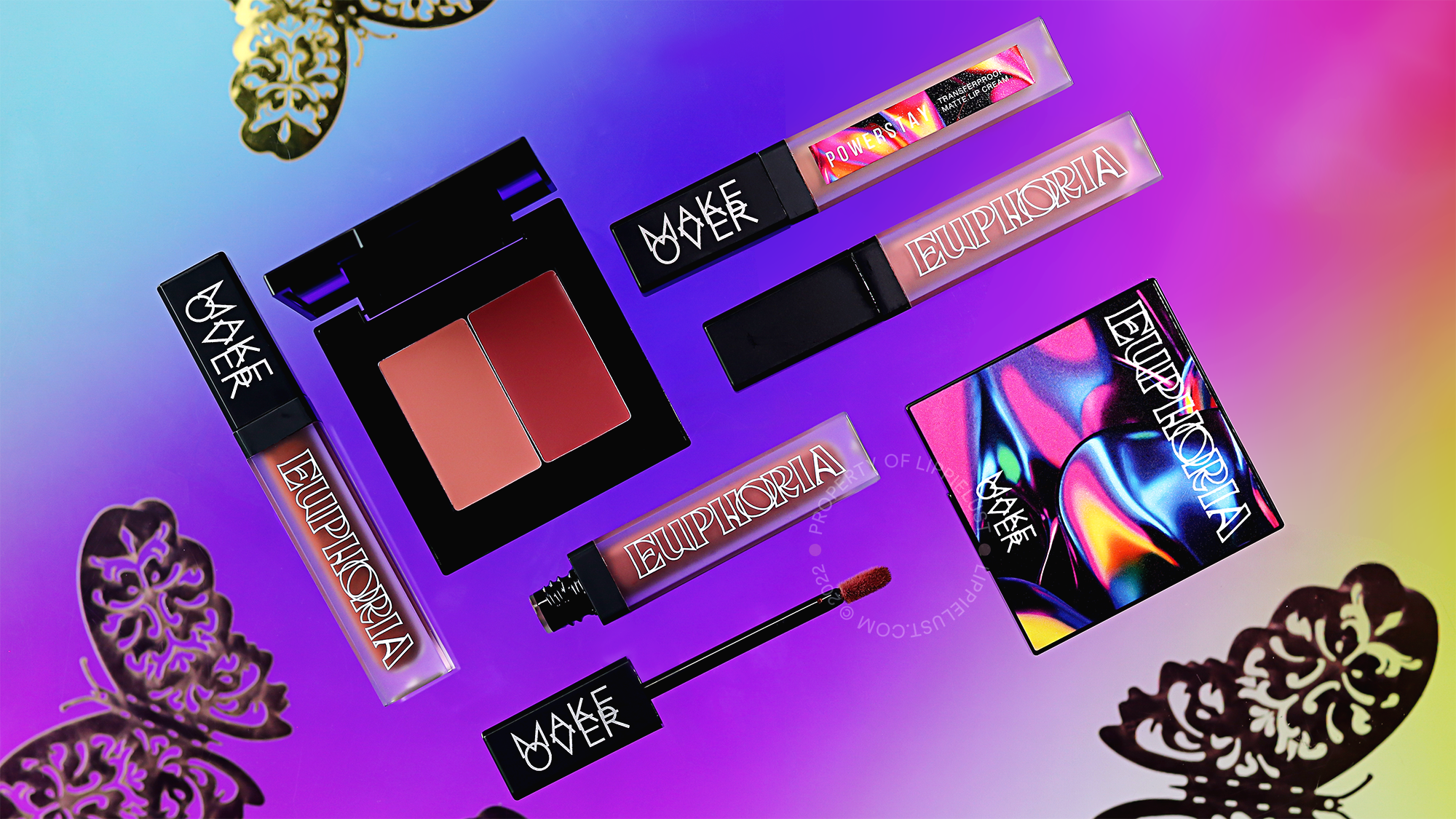 TL;DR
Pigment: Pekat dan rata
Feel: Lightweight, comfortable, enggak bikin bibir kering
Transfer: 0% transfer di tissue/masker dan 5% transfer di kulit (dengan gerakan tapping/dabbing)
Finish: Matte
Pigment: Pekat, blendable, dan buildable
Feel: Creamy at first, powdery later. Lightweight.
Finish: Blurred, non-patchy, dan sueded
*sedikit terangkat di atas kulit yang overly oily
Powerstay Transferproof Matte Lip Cream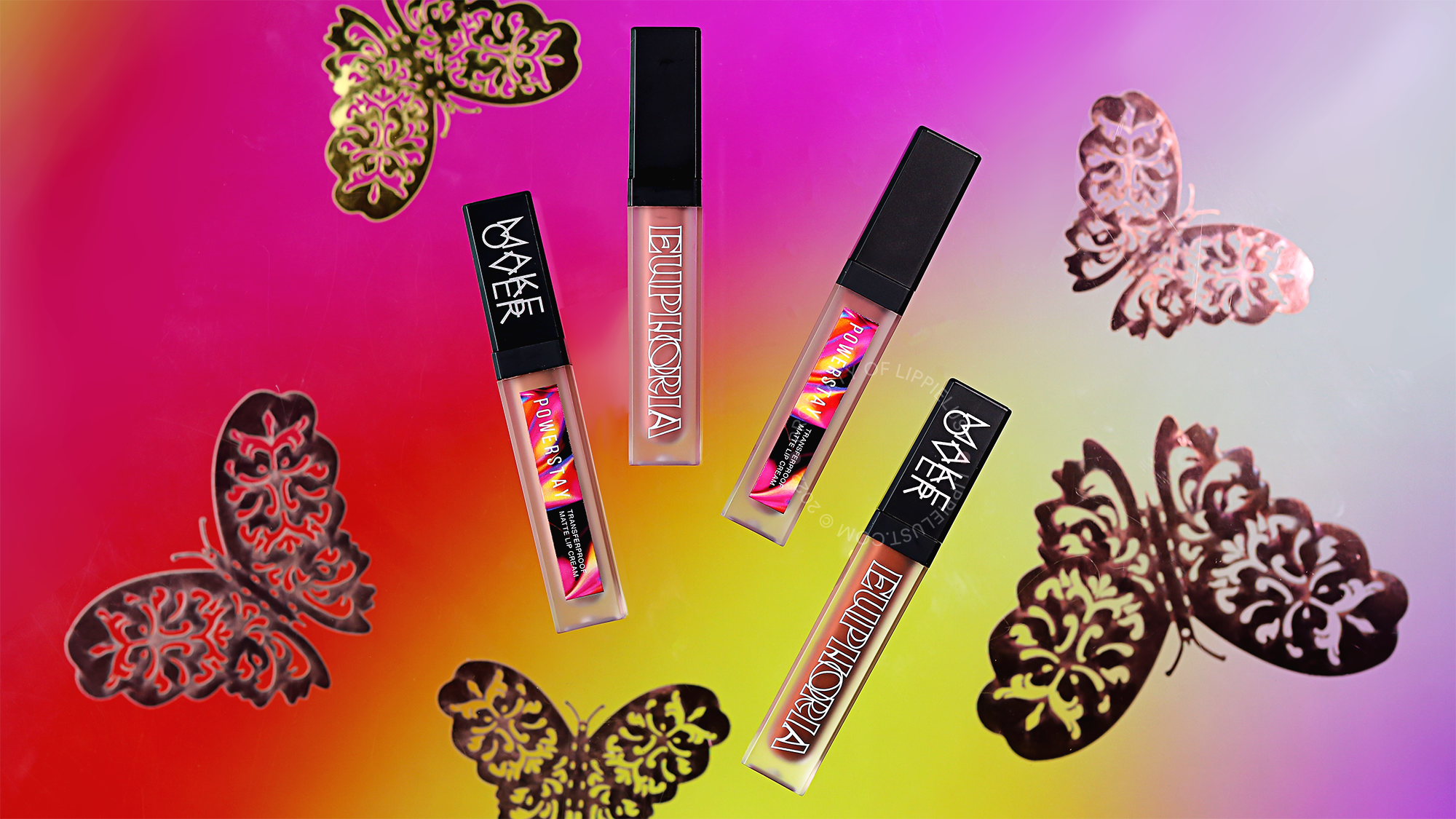 | | |
| --- | --- |
| Product Name | Powerstay Transferproof Matte Lip Cream |
| Produced By | PT Paragon Technology and Innovation |
| Distributed By | Make Over Indonesia (PT Paragon Technology and Innovation) |
| Price / Net. Weight | Rp 137.000 for 7gr |
Packaging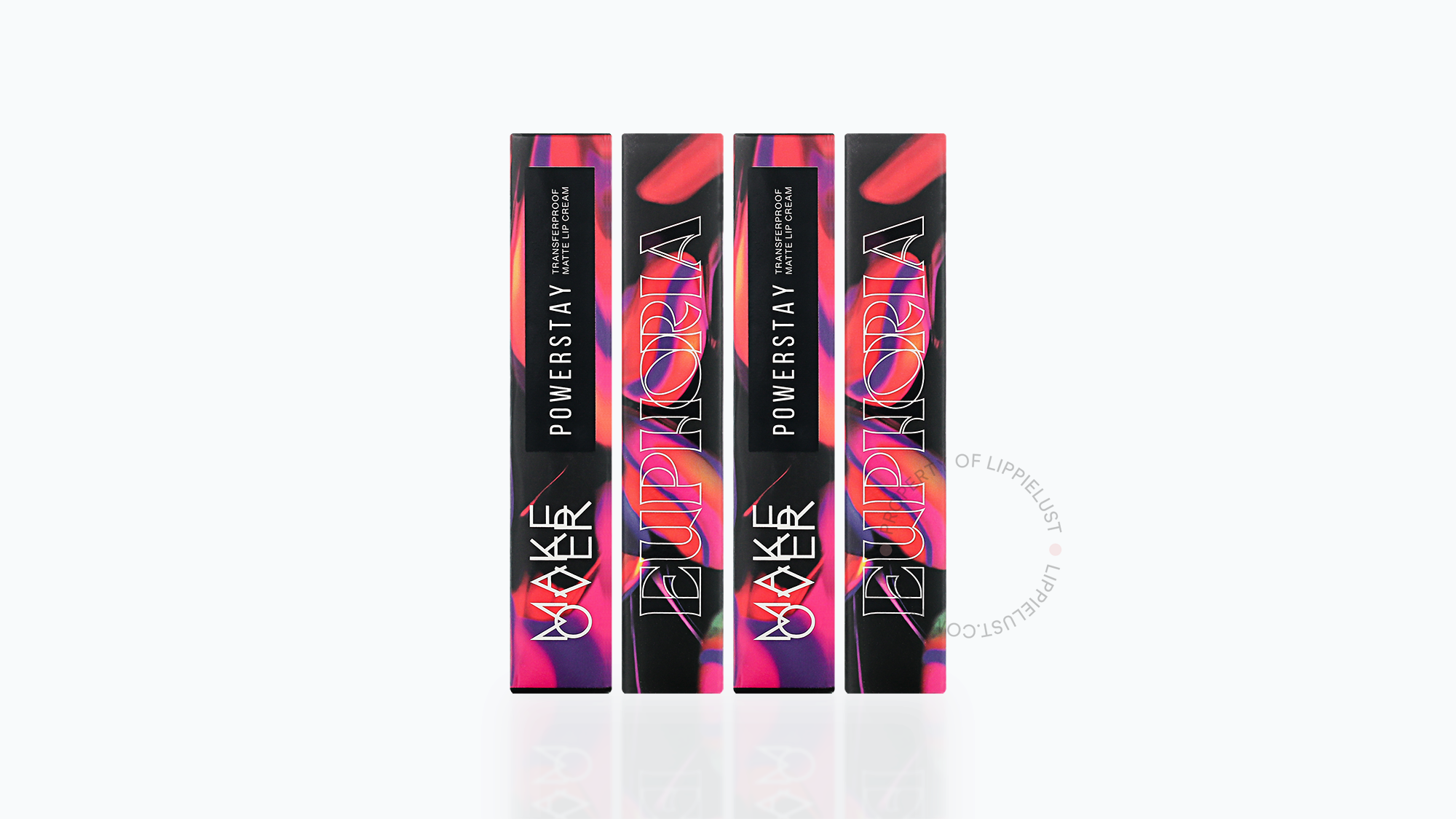 Sebelum kita bahas desain packagingnya, kita harus tahu dulu nih arti dari "Euphoria". Jadi, Euphoria adalah sebuah perasaan yang bahagia dan exciting, seperti perasaan di saat kamu menang lotere. Hal ini digambarkan dalam desain yang begitu colorful dan ceria tanpa menghilangkan sentuhan elegan ala Make Over (see the black color is still there). Tulisan "Euphoria" yang ditulis dengan font Glow Better Serif ini jauh dari bentuk yang kaku, in other words, this new packaging is trying to be perceived as something "fun" and not like the usual Make Over.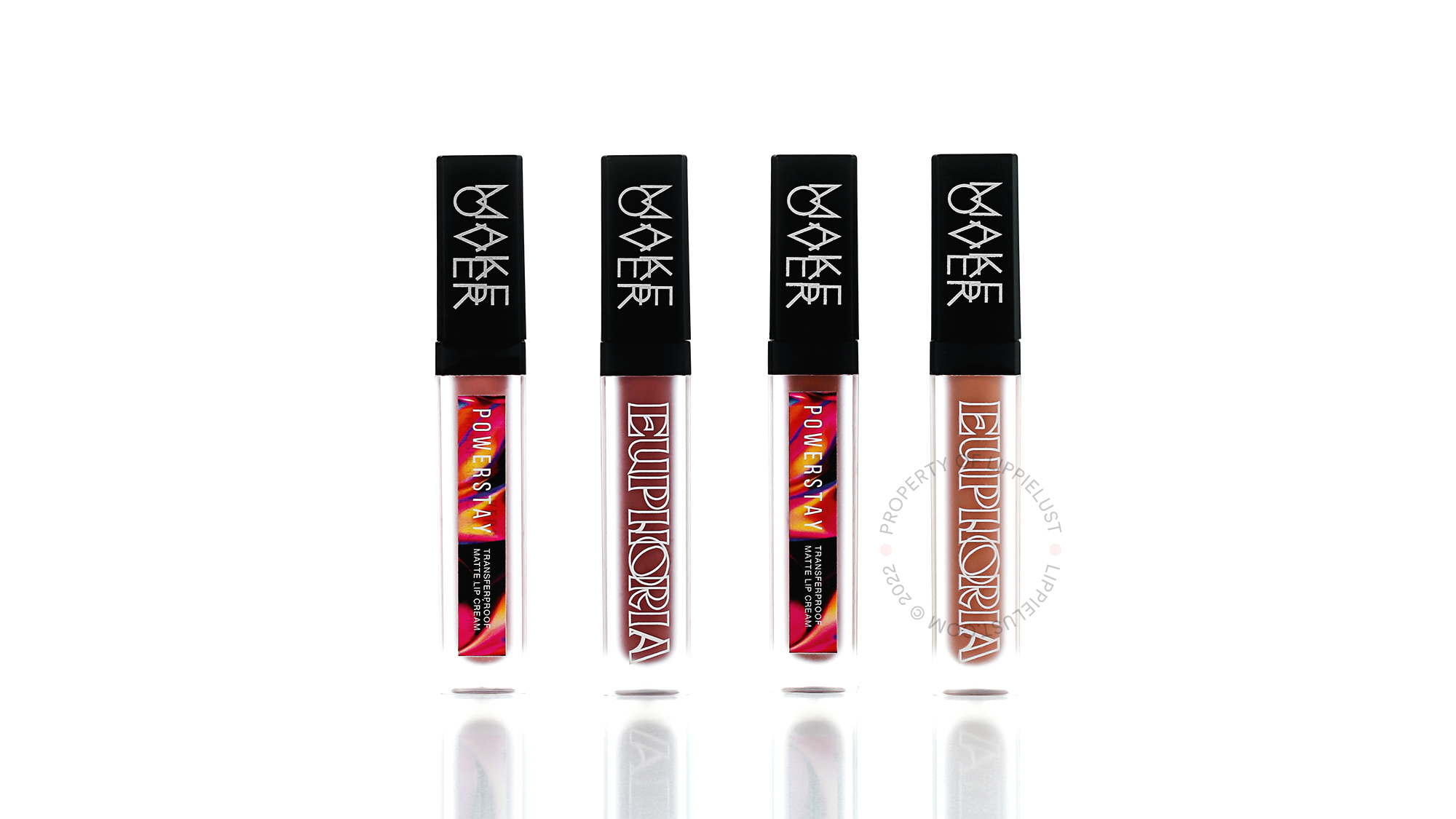 Dengan tema yang sama seperti kemasan kardusnya, aku berhasil dibuat tertarik karena memang secakep itu jadinya, lho. Untuk bagian lainnya sama aja kok sama Transferproof Matte Lip Cream versi biasa: black cap, transparent material, dan brand name on the cap.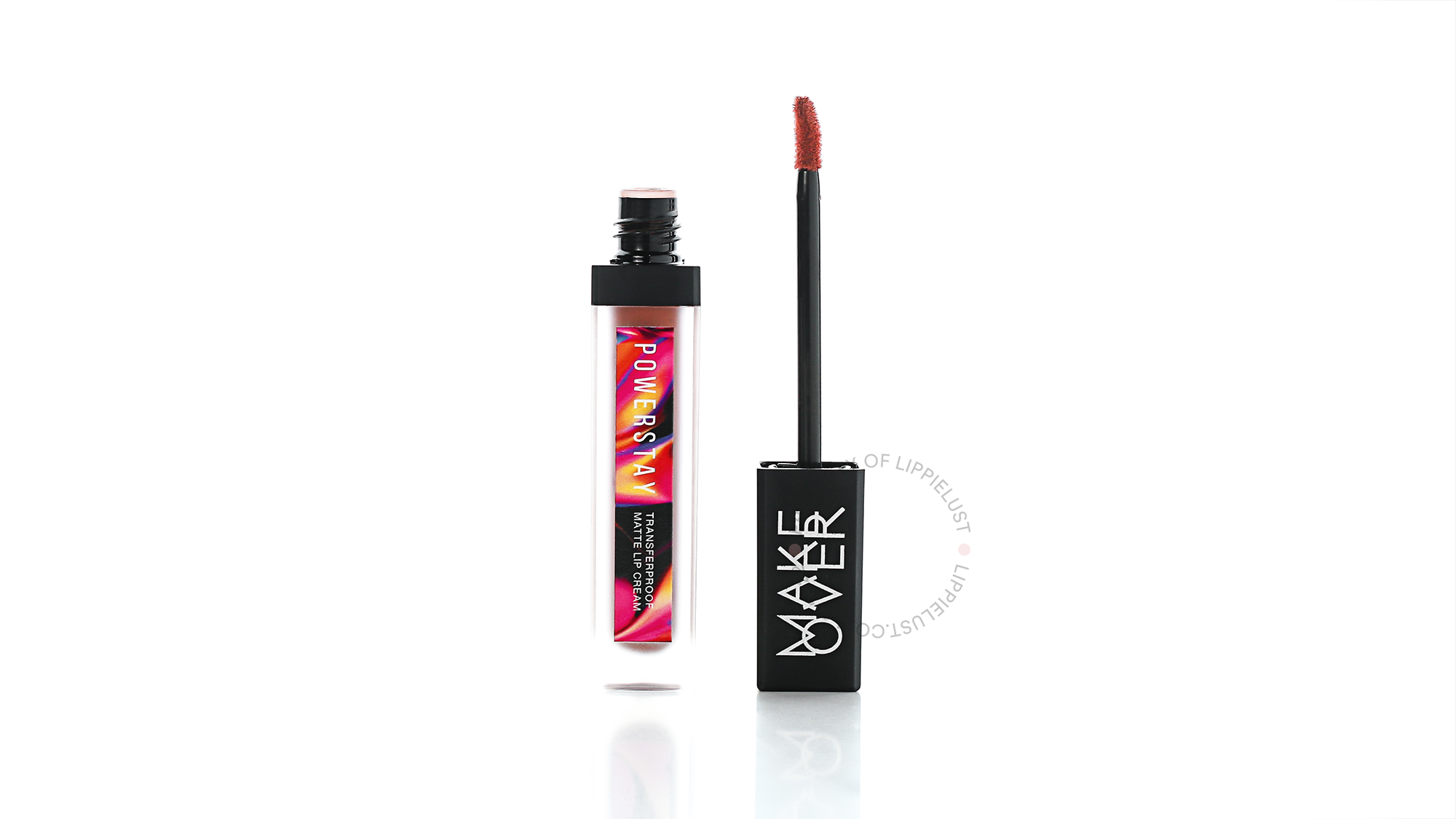 Di sini kita bisa lihat bentuk dari wand applicator-nya which is the doe foot; the classic Powerstay lip cream applicator. Nah, kalau kamu belum pernah mendengarnya, bentuk ini adalah bentuk paling basic dari sebuah produk lip cream karena memang se-nyaman itu. Pertama, banyaknya produk yang terangkat dengan aplikator ini enggak terlalu sedikit atau terlalu banyak; it's just perfectly there in the middle. Kedua, bentuk yang menguncup di bagian ujungnya bisa memberikan presisi yang baik saat pengaplikasian. It's everything a neat lip cream application needs.
The Formula and The Experience
Produk ini enggak ada aroma aneh-anehnya. It smells like a fragrance-less lip cream di mana ini adalah tanda yang baik. Why? Karena less fragrance = less perfume dan less irritants. 
Untuk shade B101 dan B202 (shade-shade yang lebih muda), sedikit lebih kental daripada B102 dan B201. Despite the little difference of viscosity, feel produk saat diaplikasikan di bibir itu sama-sama super smooth dan sedikit oily, enggak ada menggumpalnya juga. Warnanya pekat di olesan pertama dan enggak meninggalkan spot-spot bolong di bibir (this explains the awesome pigment). 
Nah, viskositasnya yang overal rendah dan karena adanya kandungan Trisiloxane menjadikan produk ini quick set. Di bibirku, produk nge-set setelah 1 menit 30 detik menunggu; cocok banget untuk kamu yang always on the go dan butuh quick touch-up. Terus, apakah ini lightweight? Tentunya! Pas lagi pakai produk ini, aku hampir lupa lho kalau lagi ada lip cream di bibir aku dengan warna yang begitu pekat. It's honestly very comfortable. But is it transferproof though?
Seperti namanya, produk ini bener-bener transferproof. 0% tingkat transfer di tissue/masker dan 5% tingkat transfer di kulit (ini hasil dari gerakan tapping/dabbing ya, beda lagi hasilnya kalau aku swipe, pasti akan luntur walaupun cuma sedikit).
Nah, bibirku ini terbilang kering banget kan, jadi aku sedikit khawatir nih untuk coba-coba produk matte, but lo and behold, ternyata enggak bikin bibir kering! Ini sih sepertinya berkat kandungan Isododecane, Cyclopentasiloxane, dan Aluminum Hydroxide.
Overall, it's an excellent product! Enggak ada penurunan kualitas sama sekali dibandingkan dengan Powerstay Transferproof Matte Lip Cream versi biasa.
Powerstay Suede Blush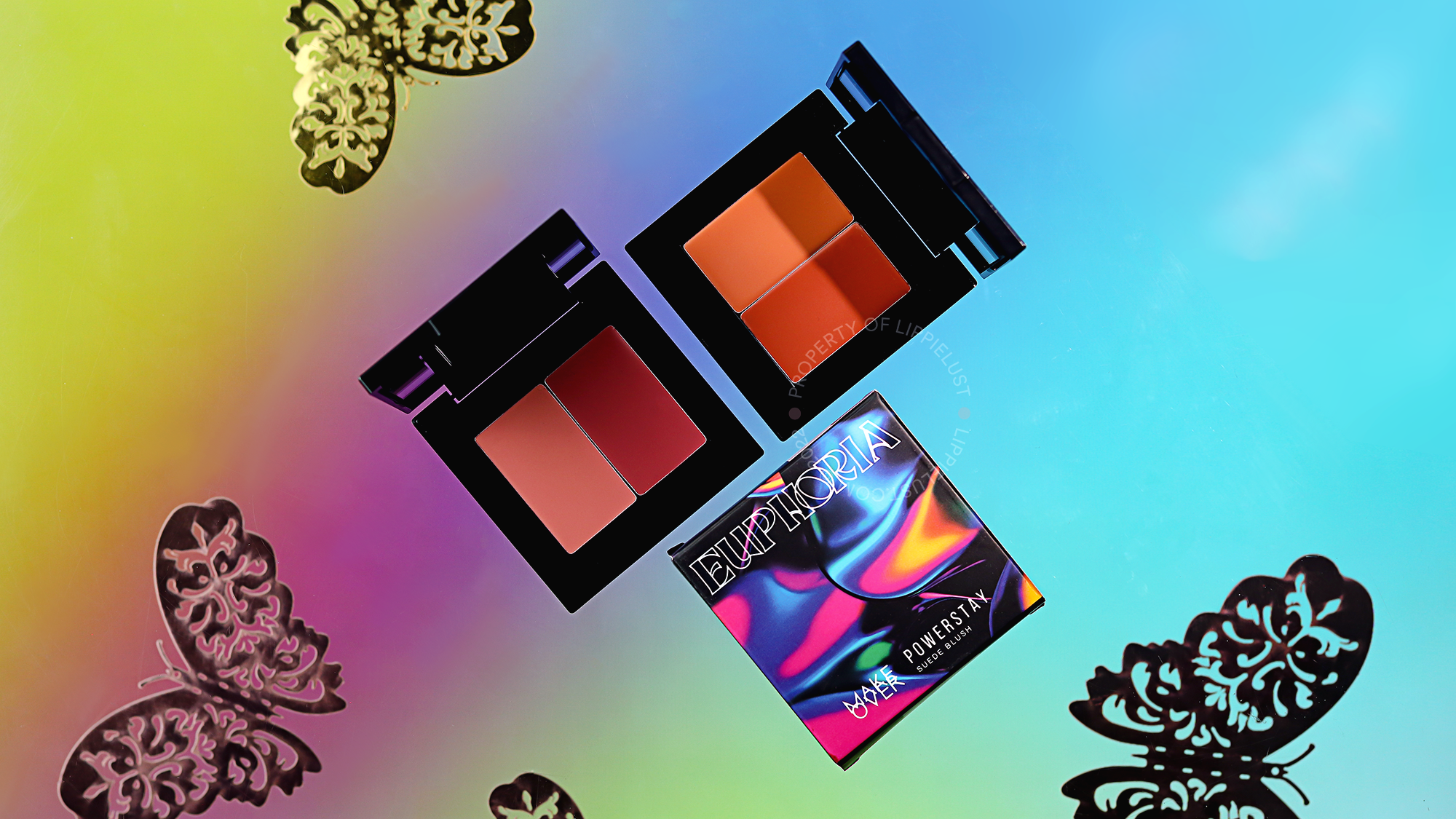 Packaging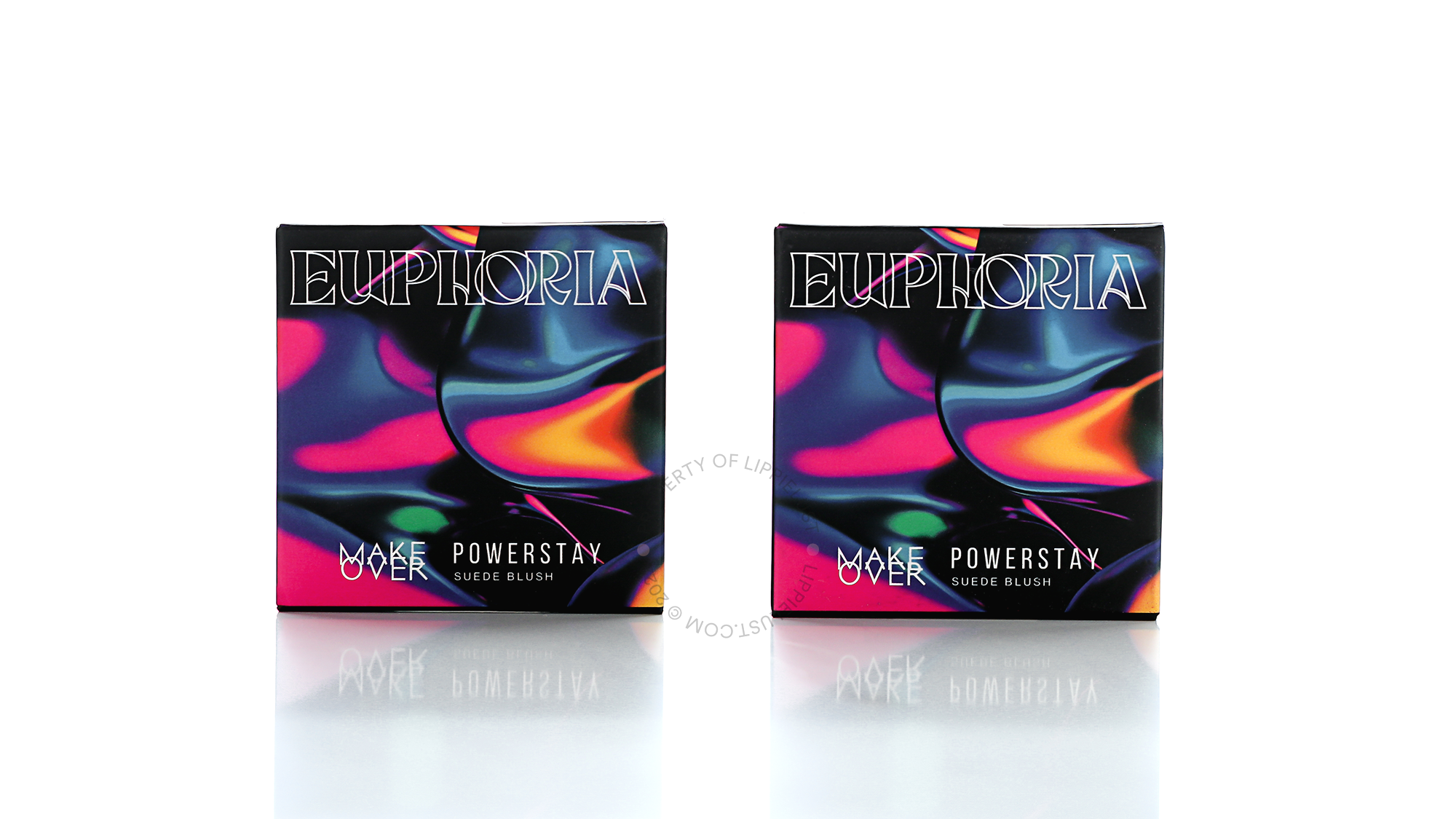 Desain tema "Euphoria" ini lebih terlihat bold di kemasan Powerstay Suede Blush, lho. It looks so lively and dimensional dan warnanya lebih terlihat pekat.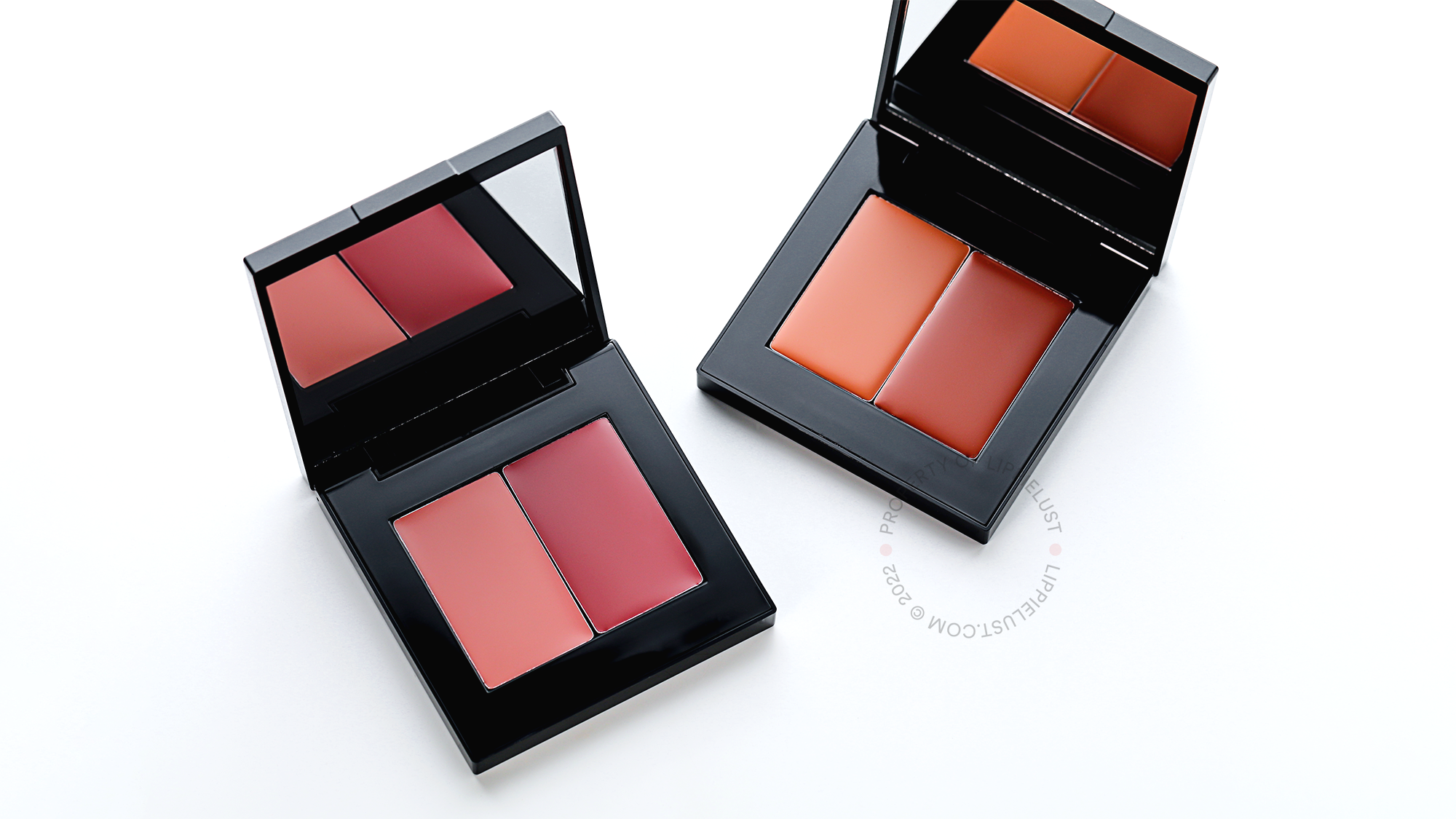 Nah, karena aku terbiasa dengan penutup sistem "lock", pertama kali berinteraksi dengan container ini, aku tekan-tekan bagian penutupnya untuk membuka. Turns out, enggak usah digituin, lho (tinggal angkat aja, enggak perlu ditekan). Ternyata container blush ini menggunakan magnet sebagai penutup. Personally, I love this karena satisfying banget rasanya pas nutup, tapi, memang jadi sedikit lebih susah pas bukanya (for the first time) karena terasa berat saat penutupnya diangkat. Tapi semakin sering kamu buka tutup, eventually kamu jadi terbiasa kok.
Posisi kedua shades-nya menurutku ideal, bersebelahan kiri dan kanan. Kalau aku aplikasikan dengan jari, posisi jarinya jadi terasa super nyaman (seperti sedang swatch produk menggunakan dua jari).
Seperti biasa, selalu ada informasi nomor dan nama shades di bagian belakang container supaya enggak tertukar dengan shade lain saat ingin menggunakannya.
The Formula and The Experience
This is a unique one. Saat aku sentuh untuk ambil produknya dengan jari, rasanya tuh bener-bener creamy persis seperti lipstick. Tapi, saat aku coba aplikasikan di lengan, rasanya tuh jadi powdery! Aneh lho gimana creamy bisa berubah jadi powdery, but I'm pretty sure it's because of Aluminum Starch Octenylsuccinate and Dimethicone/​Vinyl Dimethicone Crosspolymer. Terus, aku coba aplikasikan di pipi (dalam kondisi sudah menggunakan cushion), dan experience-nya sama seperti di lengan! Creamy tapi powdery feel ini lah yang disebut dengan "suede". 
Aku aplikasikan shade 10 Magnetic Rush di pipi dan aku pun disuguhkan warna yang super pretty! Finish-nya terlihat blurred out dan rata alias enggak patchy. Asiknya, pigmennya bersifat buildable, jadi aku bisa menghasilkan look yang natural dengan blush yang tipis dan bisa juga menghasilkan look yang bold dengan blush yang lebih tebal dan banyak. Kedua warna dari shade ini bercampur seamlessly dan menghasilkan blush look yang so attractive!
A little tip here: yang suka natural and sheer look, kamu harus hati-hati saat aplikasi. Pigmen dari produk ini super pekat, jadi ambil super tipis-tipis aja yaa supaya bisa kamu build sampai pekatnya cocok dengan keinginan kamu.
Untuk finish-nya pada awalnya memang terlihat powdery and velvet-y (karena ada Polymethylsilsesquioxane), tapi lama kelamaan mengikuti kondisi kulit di bawahnya. Karena kulit aku oily, blush jadi terlihat shiny. 
Anyhow, produk ini bisa sedikit terangkat/hilang kalau di-swipe di atas kulit yang overly oily (karena memang sifat minyak yang jahat banget terhadap kosmetik). So, kalau kulit wajah kamu berminyak banget, aku sarankan untuk menggunakan mattifying powder dulu sebagai base. Kalau berminyaknya enggak lebay, harusnya aman-aman aja siih, enggak akan smudging atau terangkat drastis, but still, would be better with mattifying powder first. 
Lanjut, setelah aku aplikasikan, ternyata blush ini meninggalkan stain di jari-jariku yang lumayan susah untuk dihapus. Nah, kemampuan stain ini lah yang bisa membuat blush ini tahan lama. 
Overall, I'm in love with this blush. A huge pass from me!