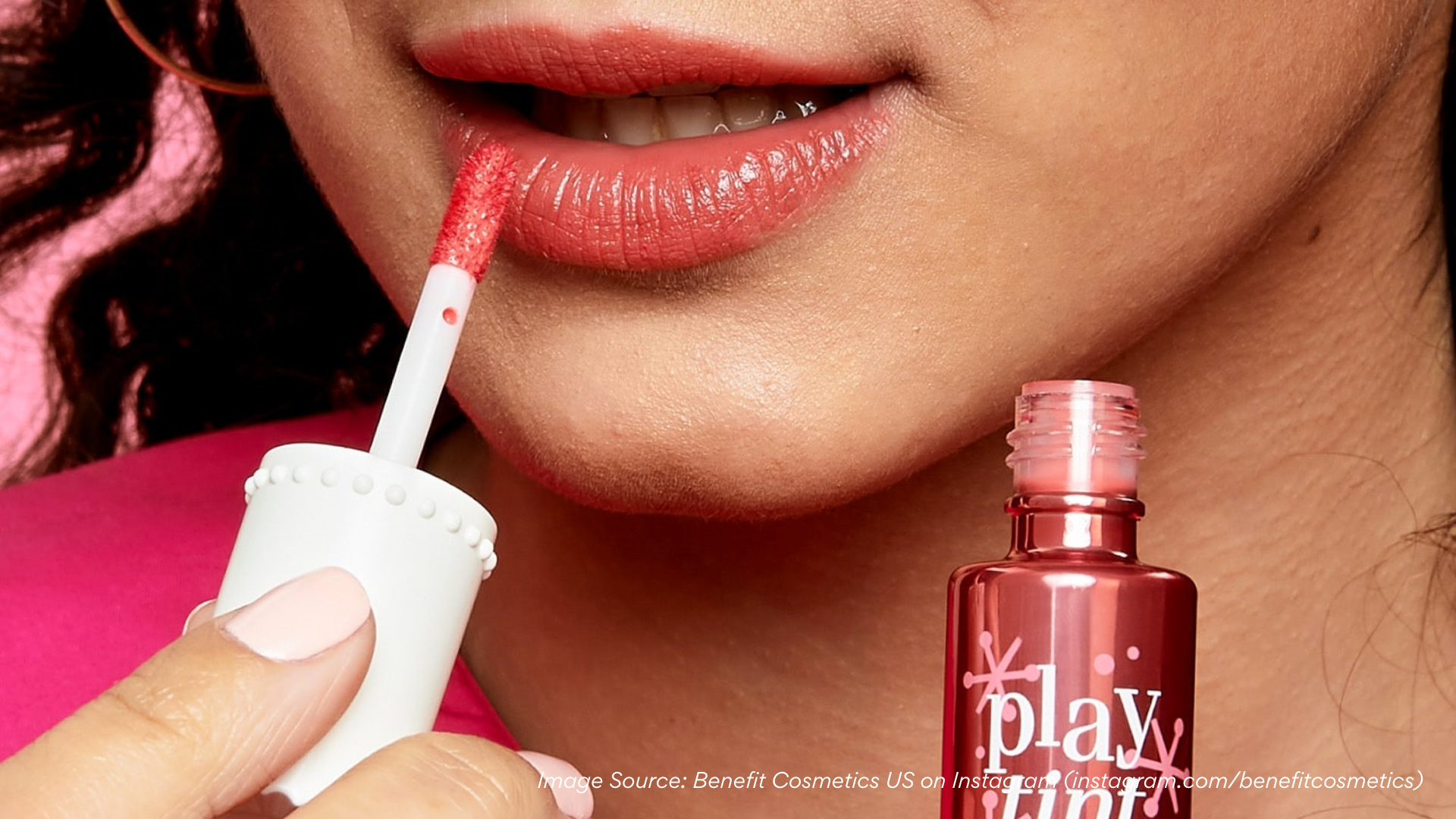 Admit it, kamu pasti pernah bertanya-tanya kenapa lip stain (sebangsa lip tint) bisa meninggalkan stain di bibir sedangkan produk lip lainnya enggak, padahal, sama-sama berpigmen. Ketahanannya bisa melawan makeup remover dari yang water-based hingga oil-based. Apa yang berbeda yaa? Kok bisa begituu? Kita bedah bareng-bareng, yuk!
Water
Lip Stain adalah produk lip yang menggunakan air sebagai bahan dasar. FYI, air adalah elemen yang paling mudah mempenetrasi kulit (kulit badan, wajah, ataupun bibir). Nah, karena lip stain itu water-based, apapun yang dikandungnya jadi lebih mudah terserap ke lapisan dalam kulit bibir, and that includes the pigment. Hence, pigmen dalam sebuah lip stain mampu masuk ke lapisan dalam kulit bibir dan stay selama berjam-jam.
Dyes (pewarna)
Hampir semua lip stain mengandung dye alias pewarna. Walaupun sama-sama memberikan warna pada produk, dye dan pigmen adalah dua hal yang berbeda, lho. Dye adalah pewarna dengan molekul yang jauh lebih kecil ukurannya dibandingkan pigmen. Karena ukuran molekul tersebut, dye lebih mudah terserap pada lapisan kulit bibir bagian dalam dibandingkan pigmen. Jumlah dye yang aman digunakan pada bibir itu enggak begitu banyak dan itulah kenapa pilihan warna lip stain atau lip tint jauh lebih terbatas dibandingkan lip produk lainnya.
What about other lippies?
Lippies lain enggak mampu meninggalkan stain layaknya lip stain atau lip tint karena mereka bukan water-based alias anhydrous, juga enggak mengandung dye. 
Selain yang sudah aku sebut tadi, kandungan oil atau emollient yang hampir pasti ada pada sebuah lippie dan dalam volume yang besar membuat pigmen menjadi susah untuk diserap oleh lapisan kulit bibir bagian dalam; that's why the pigmen just stays on the top layer of our lips. Yes, lip stain/tint bisa aja mengandung oil atau emollient, tapi volumenya sudah pasti lebih kecil daripada lip produk lainnya supaya kandungan air-nya enggak overpowered.
What about glossy lip stains?
I challenge you to find a lip stain or lip tint that has a glossy finish. Like, a literal glossy finish like a lip gloss. I bet that you can't find one.
Hal terdekat dengan "glossy lip stains" adalah lip stain dengan tekstur yang seperti jelly. Contohnya: Somethinc Ombrella Lip Totem Tint dan Implora Jelly Tint. Hasilnya enggak matte, seperti memberikan sedikit pantulan cahaya, rasanya memang lumayan licin seperti ada pelembabnya, tapi tetap saja, it's not actually "glossy". Look "glossy" yang kamu dapatkan dari produk lip stain tersebut akan segera hilang dalam hitungan menit karena memang bukan itu finish utamanya dan bukan itu yang bisa diterima sebuah lip stain. 
Volume kandungan "gloss" pada sebuah lip stain harus dalam kuantitas yang kecil karena kalau lebih banyak, dye atau pigmen enggak akan bisa terserap dengan baik oleh kulit bibir. That's why, Somethinc Ombrella Lip Totem Tint dan Implora Jelly Tint sama-sama tetap terasa "cair" saat diaplikasikan di bibir karena memang kandungan oil/emollientnya enggak sebanyak itu. 
Some people have also declared Maybelline Lip Vinyl as a lip stain with a superb glossy finish. Aku setuju dengan bagian kedua, yes, it has a superb glossy finish, tapi aku enggak setuju kalau produk tersebut dianggap "lip stain" because it actually does not stain your lips at all. 
Maybelline Lip Vinyl mampu merekat pigmen dengan super baik di lapisan kulit bibir luar sehingga terasa sulit untuk dihapus (bahkan dengan makeup remover oil-based sekalipun), tapi, sebenarnya produk tersebut enggak meninggalkan pigmen di lapisan kulit bibir bagian dalam, lho. Once you've got it removed from your lips, it's actually removed. Nothing gets into your inner lip layers; it's not staining.
So, in conclusion, sebuah lip stain bisa dikatakan meninggalkan "stain" kalau warna tersebut mempenetrasi lapisan kulit bibir bagian dalam dan mampu stay di situ dalam waktu yang lama. Hal ini terjadi karena formula yang water-based. What do you think? What's your favorite lip stains/tints?