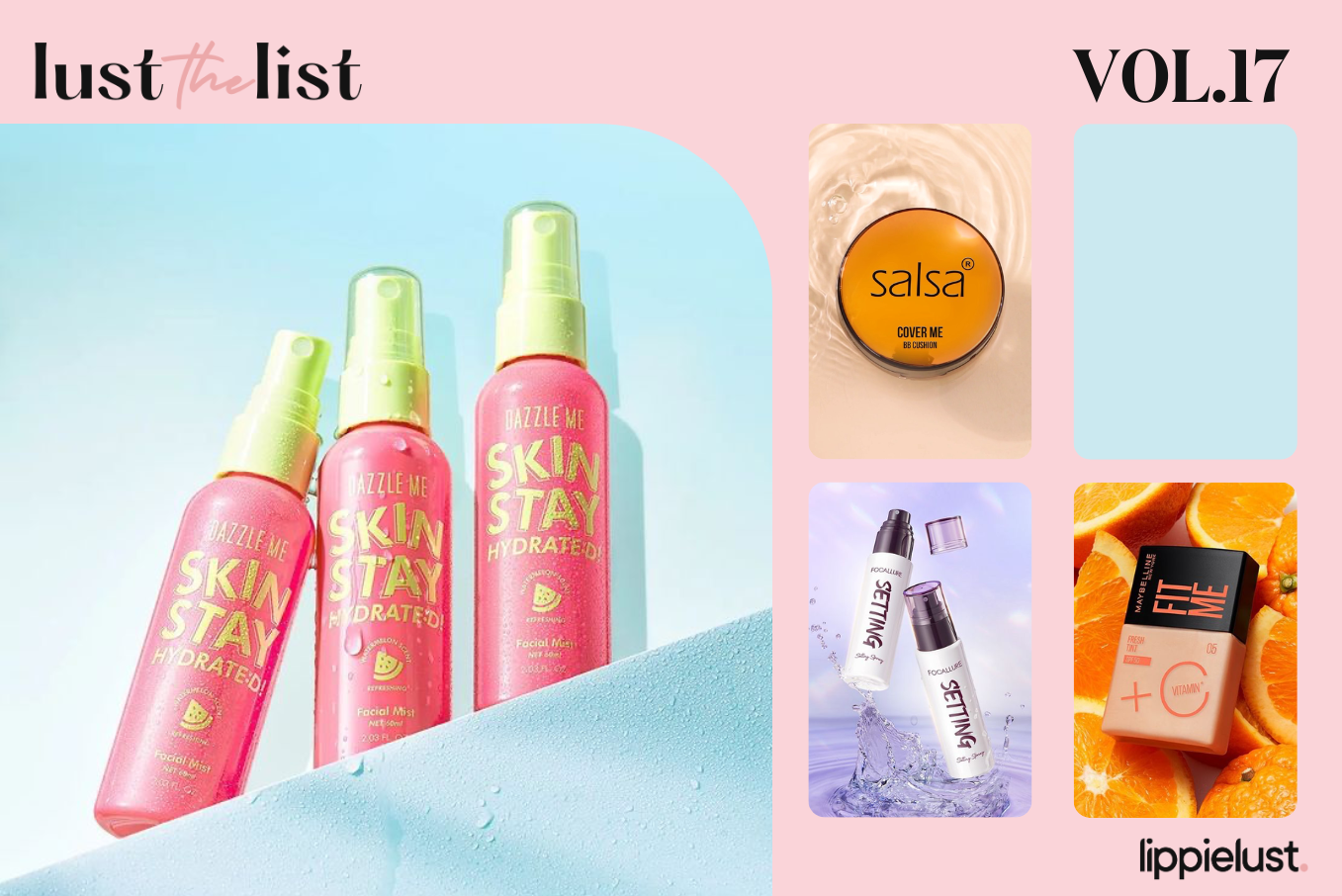 Artikel ini adalah artikel yang sempurna untuk kamu yang merasa bosan dengan produk complexion yang itu-itu saja. Liquid foundation, cushion foundation, yada yada…boriiing! 
Di Lust the Lis Vol. 17 ini, aku bakal spill dua produk complexion baru yang worth the try; satu karena harganya yang terbilang really affordable, dan satu lagi karena mampu mempersembahkan formula yang unik. To complete the theme, aku lengkapi dengan satu produk setting spray dan satu produk mist to freshen up the face. 
Let's check out the products so you can go ahead and check out the cart.
Salsa – Cover Me BB Cushion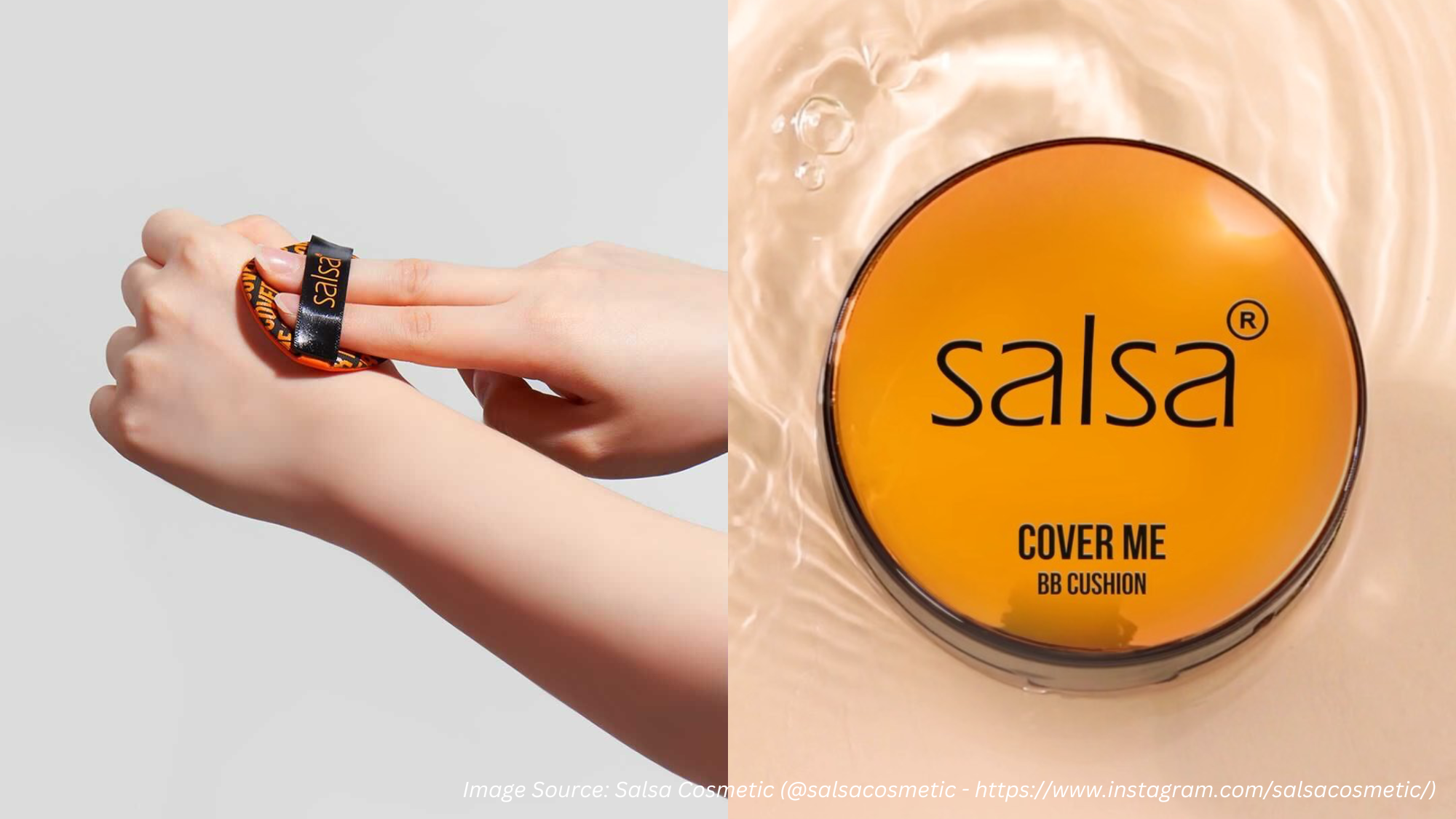 Dance me some salsa, please, because Salsa is finally in the cushion game dengan 3 shades baru! Setelah lama banget berkecimpung di dunia lippie, akhirnya Salsa memberanikan diri untuk menciptakan produk cushion yang terbilang inclusive karena pilihan shade yang lebih beragam dan price tag yang enggak begitu menyiksa dompet.
Kalau dilihat dari klaimnya, produk ini tampaknya akan cocok digunakan kamu yang berkulit oily karena ada oil-control dan blurring-effect; dua kombinasi yang cocok untuk mengatasi kulit "hinyai" (Sundanese for berminyak dan kusam you know). Terus, klaim "lightweight"-nya ini cocok untuk kita-kita yang mempunyai aktivitas padat karena butuh banget kulit yang terasa nyaman, bener enggak? 
Anyway, lupakan klaim-nya sebentar deh karena hal yang bikin masa menarik itu adalah harganya. It's only Rp 55.000? I mean…make the money rain, sis.
Maybelline – Fit Me Fresh Tint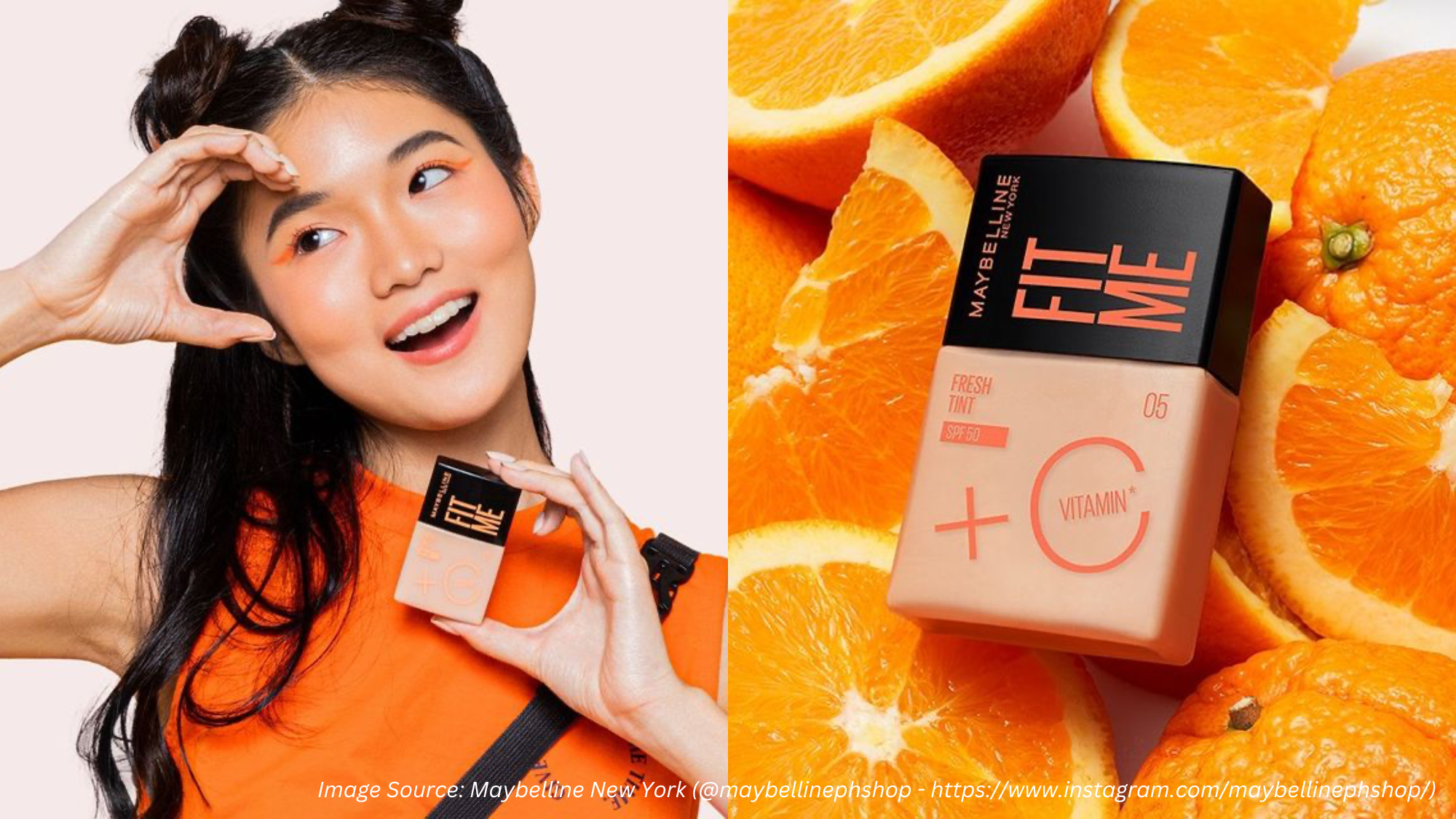 Girlies, kamu pasti tahu kan kalau produk tinted sunscreen tuh biasanya mahal-mahal? Not anymore! Sekarang kita bisa menikmati tinted sunscreen yang harganya bisa bersahabat dan berdaulat dengan rekening akhir bulan, and who would've thought that Maybelline would be the one releasing it? 
Fit Me Fresh Tint adalah sebuah sunscreen dengan kekuatan 50 SPF yang dilengkapi Vitamin C dan pigmen yang cantik. This is honestly what I've been looking for; produk complexion yang efektif dan efisien; enggak perlu repot-repot pakai sunscreen tambahan yang biasanya bikin makeup look jadi kucel. 
Focallure – Setting Spray Makeup Lock Hydrating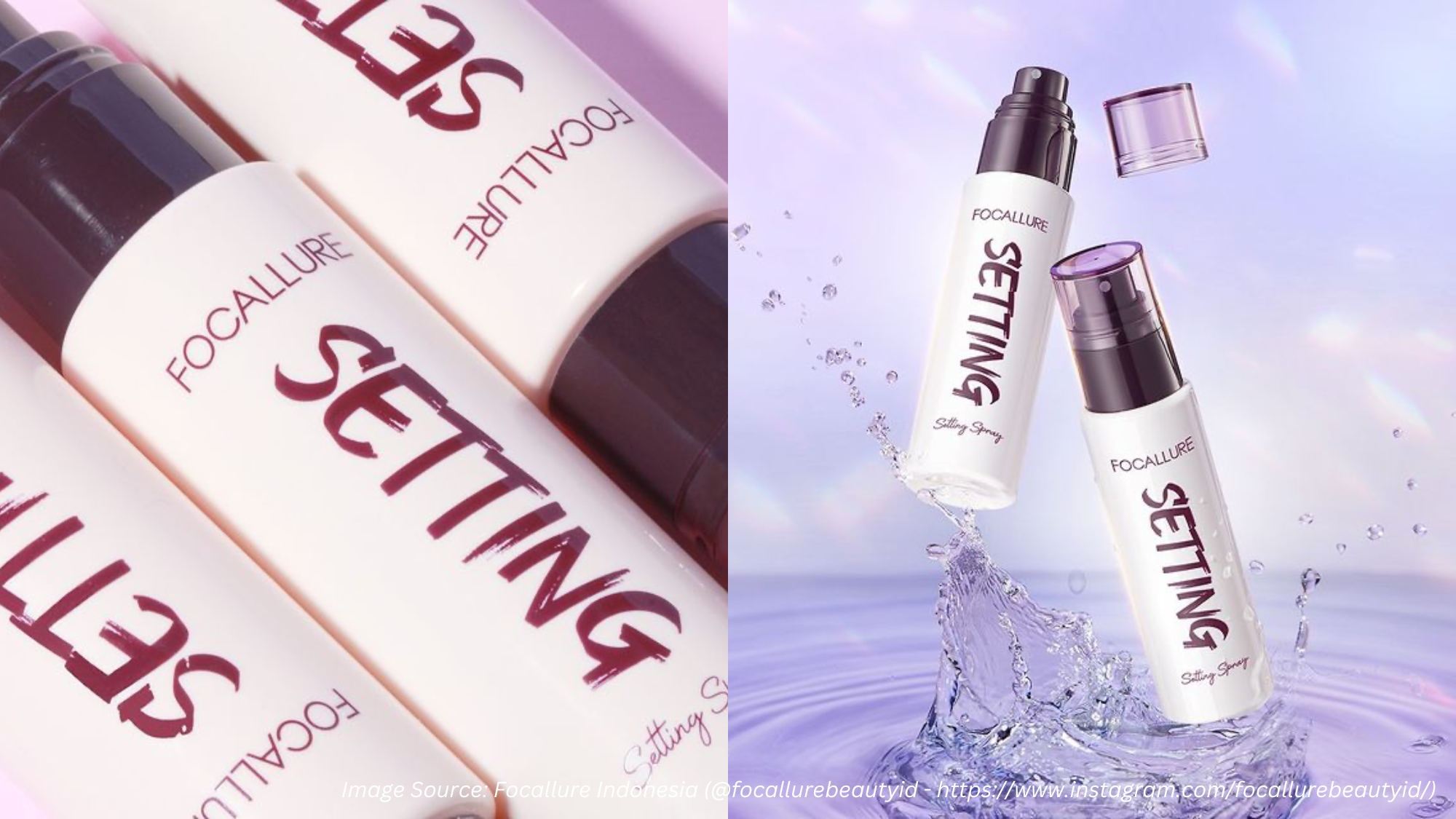 Sepertinya kita harus mulai membiasakan diri untuk menggunakan setting spray, deh. Setting spray jaman sekarang sudah banyak variasinya, lho, dan enggak selalu memberikan look yang "overly matte" dan "kering" (because that's actually so 2016). Sekarang, kamu bisa memilih setting spray yang mampu memberikan kulit kamu hidrasi dan "satin finish" yang sehat tanpa mengorbankan ketahanan makeup. Contohnya adalah setting spray terbaru dari Focallure.
Produk ini berani memberikan klaim yang menggiurkan: Memiliki water & oil balance, mampu menghidrasi, juga mampu set dengan cepat. Tapi, untuk harga Rp 168.000 (lagi promo jadi 69.000 siiih), is it worth it? Kita hanya akan tahu kalau mencoba. Jadi, check out aja kali yaa?
Dazzle Me – Skin Stay Hydrated! Facial Mist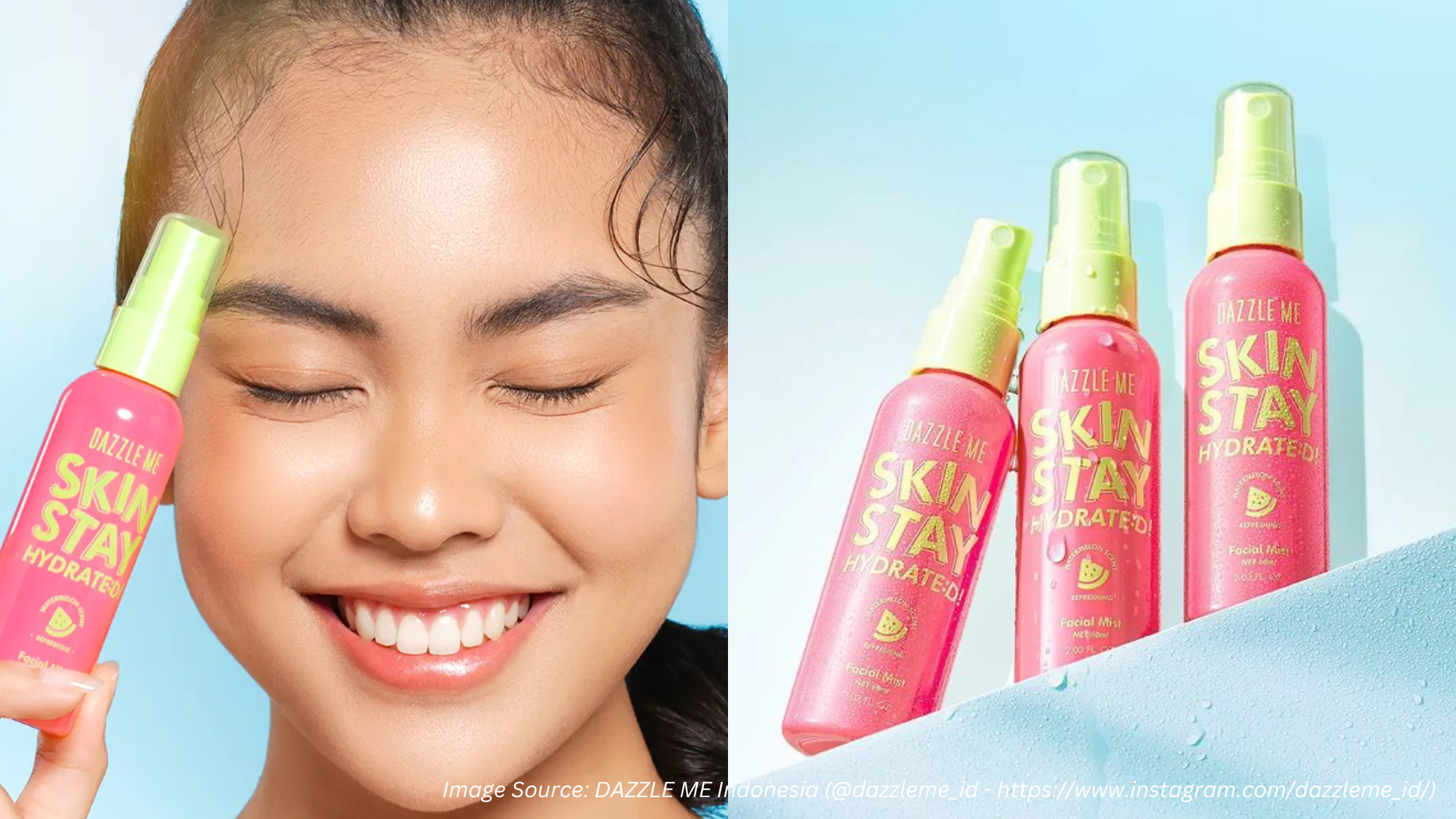 Kalau di tengah-tengah hari kamu merasa kulit/complexion sudah mulai menjadi kusam dan terasa enggak karuan, boleh banget cobain pakai face mist. Nah, mumpung Dazzle Me baru rilis Skin Stay Hydrated! Facial Mist, why not try this one?
Kalau dilihat dari klaim dan deskripsi produk, face mist ini bisa banget digunakan di atas complexion ringan karena sifatnya yang non-sticky dan easy-absorb untuk mengembalikan kelembaban dan kecerahan yang awalnya kamu dapatkan saat baru selesai dandan. Cool, right? Harganya juga enggak lebay, lho.
So, apakah kamu sudah menemukan inspirasi complexion di bulan ini? Ingin refill complexion drawer kamu dengan produk apa niih?