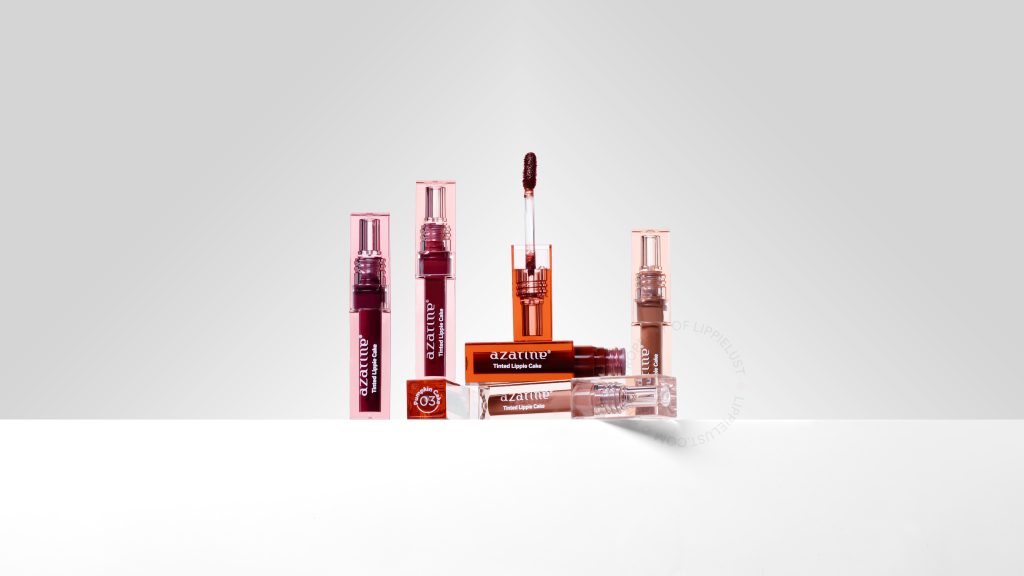 Berawal dari sunscreen viral, Azarine sekarang jadi salah satu brand most-wanted di dunia kosmetik. Kali ini, mereka menghadirkan Azarine Tinted Lippie Cake. It's basically a lip tint, tapi, maksudnya 'cake' apa ya? Apakah teksturnya akan lebih tebal dibandingkan lip tint biasa yang umumnya cair? Let's get into the investigation!
| | |
| --- | --- |
| Product Name | Tinted Lippie Cake |
| Brand Name | Azarine (Indonesia) |
| Manufactured by | Shanghai Ayara Cosmetics Co., Ltd. (Cina) |
| Distributed by | PT Nayue Kosmetik Indonesia (Indonesia) |
| Price / Volume | Rp 49,000.00 / 2.9ml |
Packaging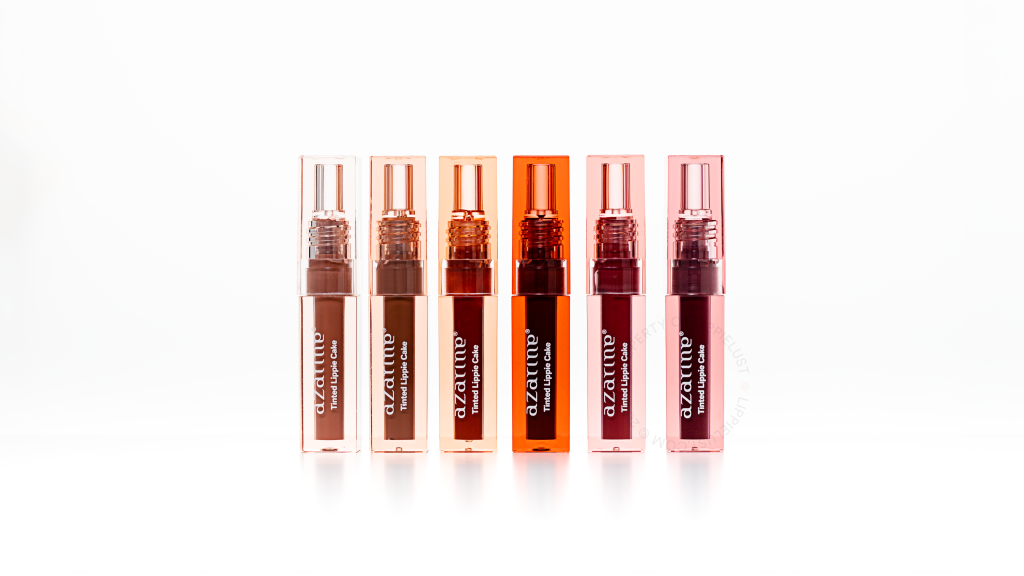 On hindsight, botol Tinted Lippie Cake ini memiliki desain yang sebenarnya terbilang umum. Warna akrilik yang mengikuti warna isi produk memberikannya sebuah sentuhan yang enggak begitu membosankan. Other than that, it's actually pretty clear-cut and simple. Well, terkadang, kesederhanaan adalah apa yang kita butuhkan. Hanya saja, setiap sudut botol ini memiliki ketajaman yang cukup membuat genggaman enggak nyaman.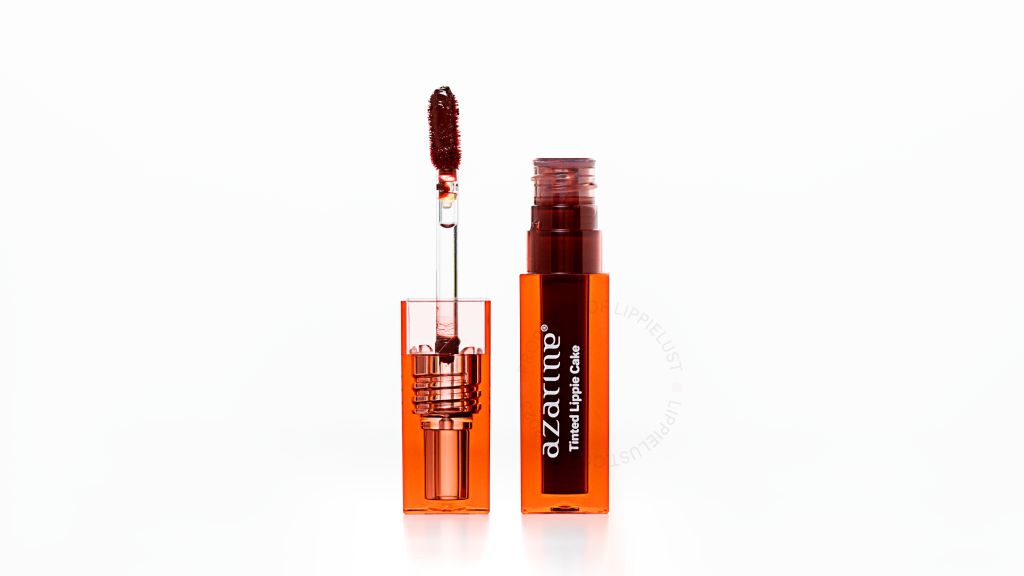 Produk ini memiliki applicator yang flat dengan kepanjangan yang standar; bentuk seperti ini cocok untuk digunakan pada bibir yang besar karena mampu mencakup area yang lumayan lebar. Nah, tanpa bentuk yang runcing atau angled, apakah applicator ini mampu memberikan pengalaman aplikasi yang presisi? Let's hop to 'The Product and My Experience' part to find out!
The Product and My Experience
Nah, ini dia, bagian paling penting; the actual try-out. 
Produk ini memiliki aroma karamel yang enggak begitu pekat, so, ini cocok untuk kamu yang prefer lippie wangi, juga kamu yang prefer lippie tanpa aroma; it's perfectly there in the middle. 
Teksturnya terbilang gelly-ish, tapi uniknya, formula yang tadinya terlihat gelly-ish, pada akhirnya jadi terasa oily setelah aplikasi. Applicator yang flat tanpa angle atau sisi runcing unexpectedly enggak menyebabkan produk menjadi meleber; hasilnya tetap rapi.
Look-nya terlihat shiny dan menarik. Untuk pigmen, doi terbilang pekat dengan distribusi warna yang lumayan merata. Berhubung ini lip tint, hiperpigmentasi pada bibir enggak bisa ditutup dengan baik. This, however, adalah jenis yang cocok untuk kamu yang prefer mempertahankan look natural bibir. Nah, pigmen ini juga buildable: gunakan sedikit dengan sekali oles untuk look yang sheer, atau banyak dengan dua kali aplikasi untuk look yang lebih bold. 
Satu hal yang mungkin menjadi nilai minus adalah warna yang tampak pada kulit bibir kering yang mengelupas, doi jadi pucat untuk shade 01 Cream Puff, dan jadi lebih gelap pada shade sisanya. So, kalau ingin menggunakan produk ini, akan lebih bagus hasilnya kalau kamu melakukan scrubbing terlebih dahulu. 
Moving on, Tinted Lippie Cake ini transferproof kalau di atas kulit (hanya transfer oil-nya saja), tapi, transfer sedikit di atas tissue/masker. So, to keep it safe, jangan sampai bibir tersentuh baju.  
Bagaimana dengan feel-nya? Untuk satu jam pertama, produk ini memiliki rasa 'oily' yang cukup signifikan, tapi, enggak berat, kok; masih nyaman untuk digunakan sehari-hari. Setelah satu jam, rasa oily ini semakin pudar especially setelah minum air putih atau makan. Sayangnya, produk ini kurang long-lasting. Selain rasa oily yang pudar, setelah dipakai minum, pigmen juga jadi pudar, kemudian 1-2 jam setelah itu, benar-benar hilang. Untuk volume produk 2.9ml, sepertinya akan cepat habis karena kebutuhan touch-up yang lumayan sering. 
Kalau bibir kamu sudah di-scrub, produk ini benar-benar enggak bikin kering. It's completely moisturizing. Beda halnya kalau bibir kamu memiliki area-area kering terkelupas, justru akan semakin kering dengan produk ini. See how important scrubbing is when it comes to this product?
Shades
01 CREAM PUFF (warm brownish pink)

02 CHOCO BISCUIT (neutral pinkish brown)

03 PUMPKIN CAKE (warm orange-y red)

04 RASPBERRY MUFFIN (neutral deep red)

05 STRAWBERRY PIE (neutral pinkish purple)

06 CHERRY CUPCAKE (neutral deep purple)