OMG!
Collaboration project
lagi? Gak salah tuh? Setelah project kolaborasinya bareng NISSIN untuk produk Perfect Matte Lip Coat-nya, DEAR ME Beauty bikin
collaboration project
lagi bareng permen favorit kita semua: YUPI Gummies!
"Inspired by nostalgia, festivity, and pure imagination, together with YUPI we're bringing a little reminiscence of childhood memories to your beauty vanity."
Kira-kira begitulah yang dikatakan Dear Me ketika merilis foto sneakpeek awal November lalu. Sekarang memang aku bukan sweet tooth yang suka makan permen-permen manis, tapi jelaslah childhood memories aku dipenuhi dengan jajanan manis dan lucu-lucu seperti permen gummy asli buatan Indonesia ini. I mean, if you're at my age, you'll know why!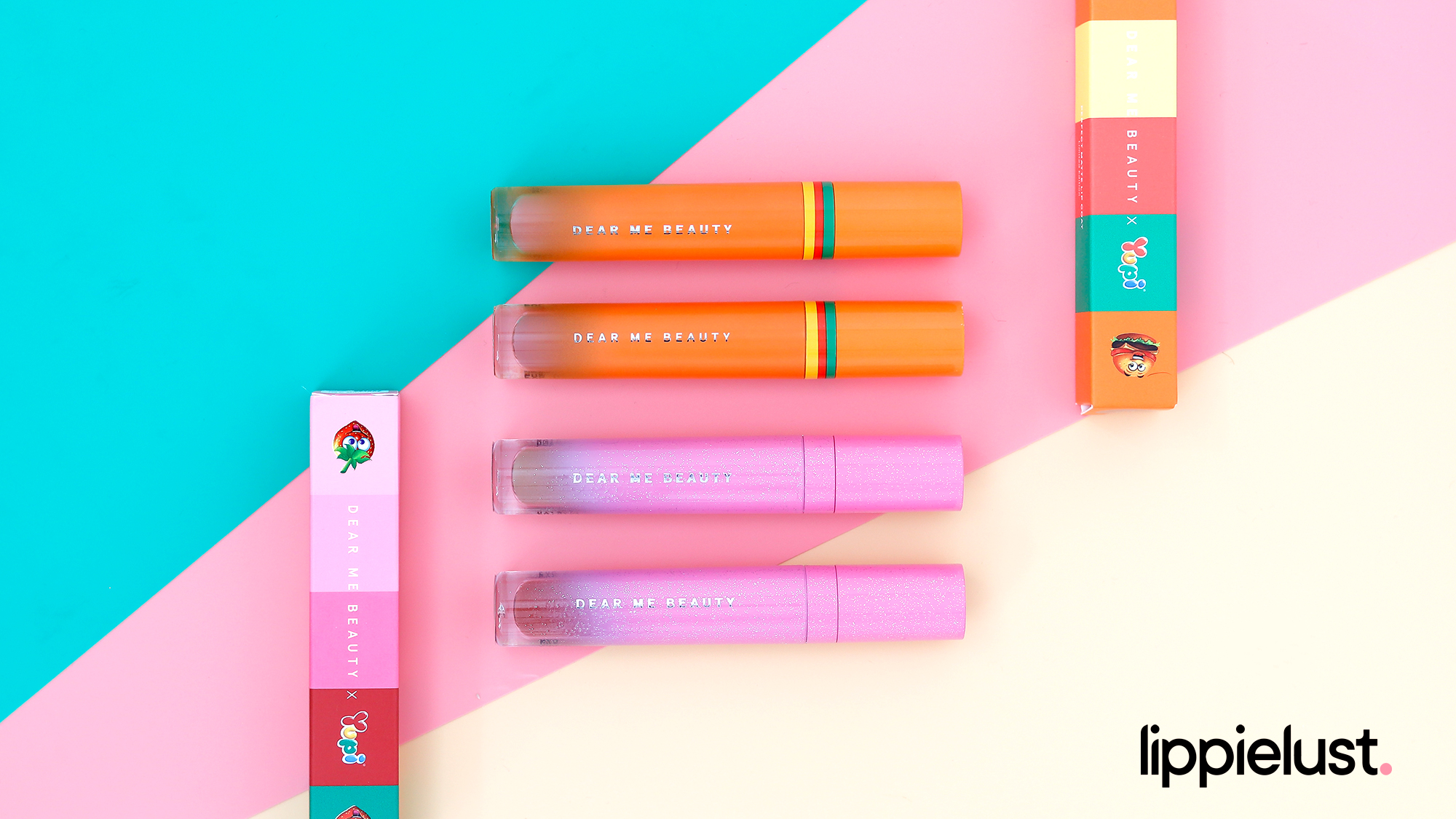 Dalam rangka merayakan Ulang Tahunnya, Dear Me Beauty memutuskan untuk berkolaborasi dengan YUPI, khususnya varian YUPI Burger Gummies dan YUPI Strawberry Kiss. Dari mulai packaging box sampai botolnya pun memiliki desain dan warna yang mirip kedua varian YUPI tersebut.
Jadi seperti apa sih reviewnya?
✨

About the Product
Dear Me Beauty X YUPI Gummy ini adalah Limited Edition product yang aku sendiri gak tau akan sampai kapan dijual dan diproduksi. Yang jelas, belajar dari Limited Edition Dear Me X Snoopy yang sampai detik ini ditandai "SOLD OUT" terus di website-nya Dear Me, kayaknya untuk para kolektor Collab product-nya Dear Me wajib deh untuk dapetin DEAR ME X YUPI ini.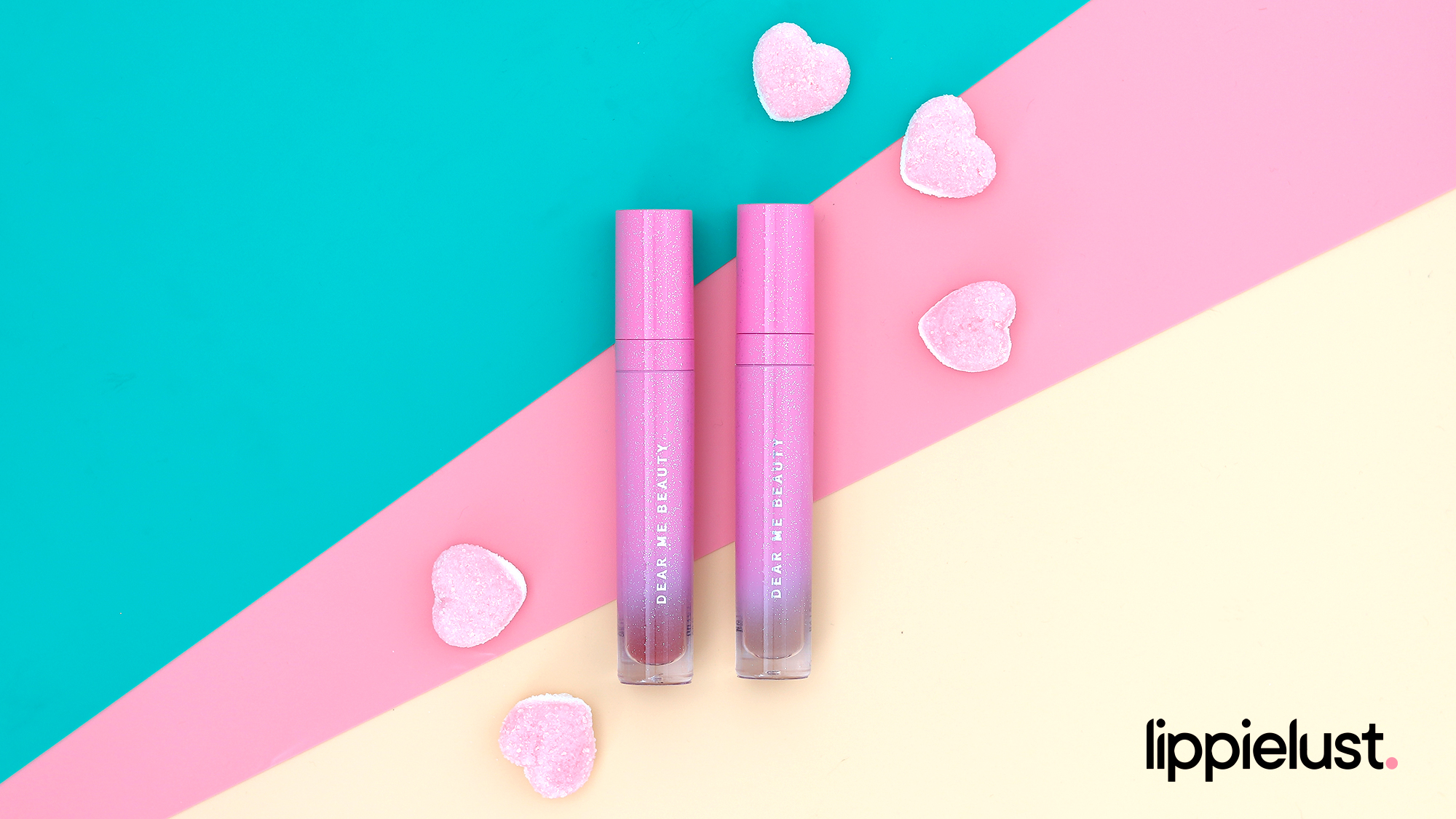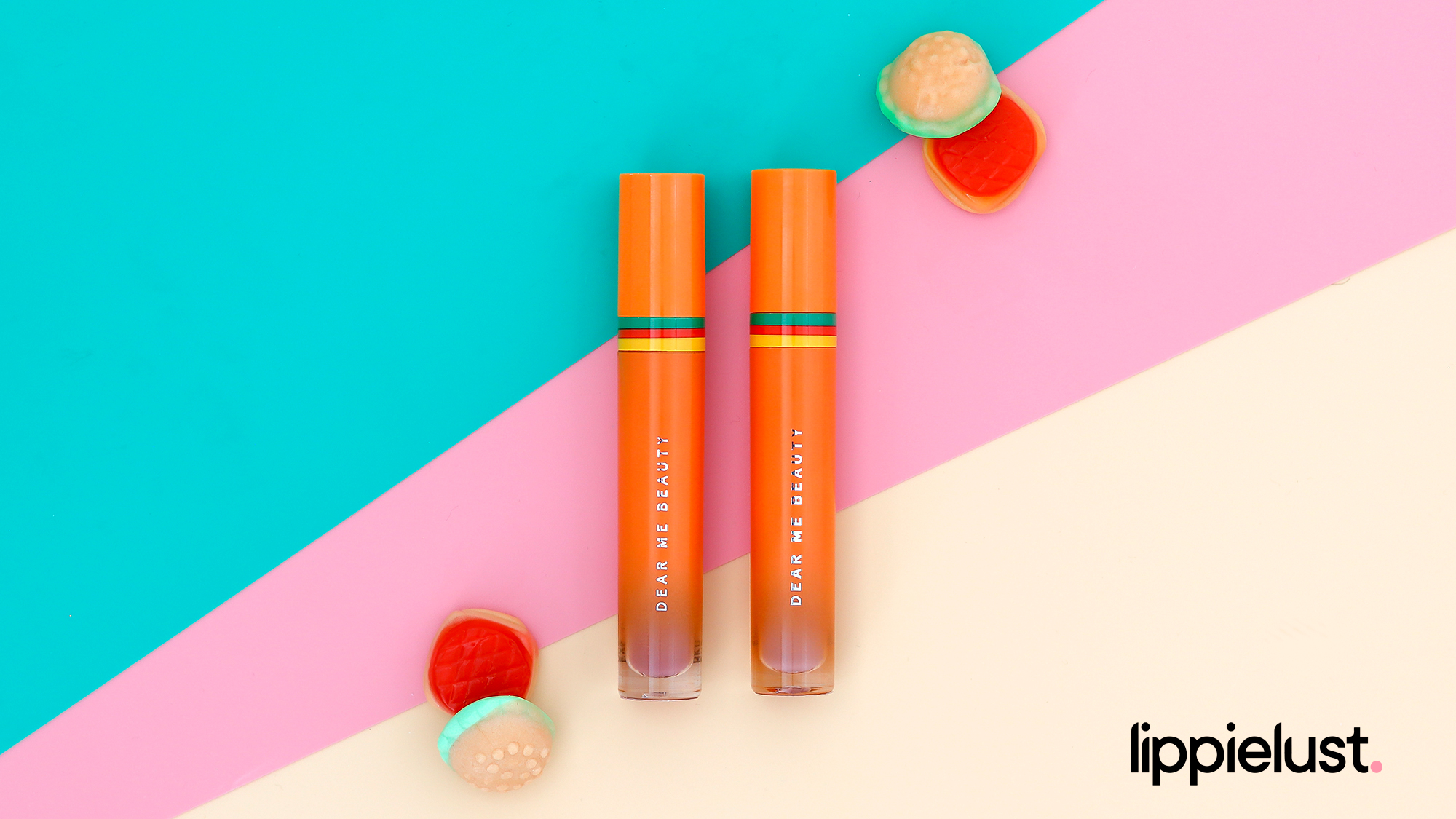 Untuk packagingnya ada dua jenis:
BURGER GUMMIES PACKAGING (bright orange tube with green, red, and yello stripes): Shade DEAR GUMMY dan DEAR BURGER
STRAWBERRY KISS PACKAGING (bright pink tube with silver glitters): Shade DEAR SWEETHEART dan DEAR BERRY KISS
Dear Me juga mengeluarkan Special Kit untuk dua jenis packaging tersebut:
MERRY STRAWBERRY Special Kit (Dear Sweetheart & Dear Berry Kiss)
WONDER BURGER Special Kit (Dear Gummy & Dear Burger)
Details harganya akan aku infokan di bagian terakhir review ini ya..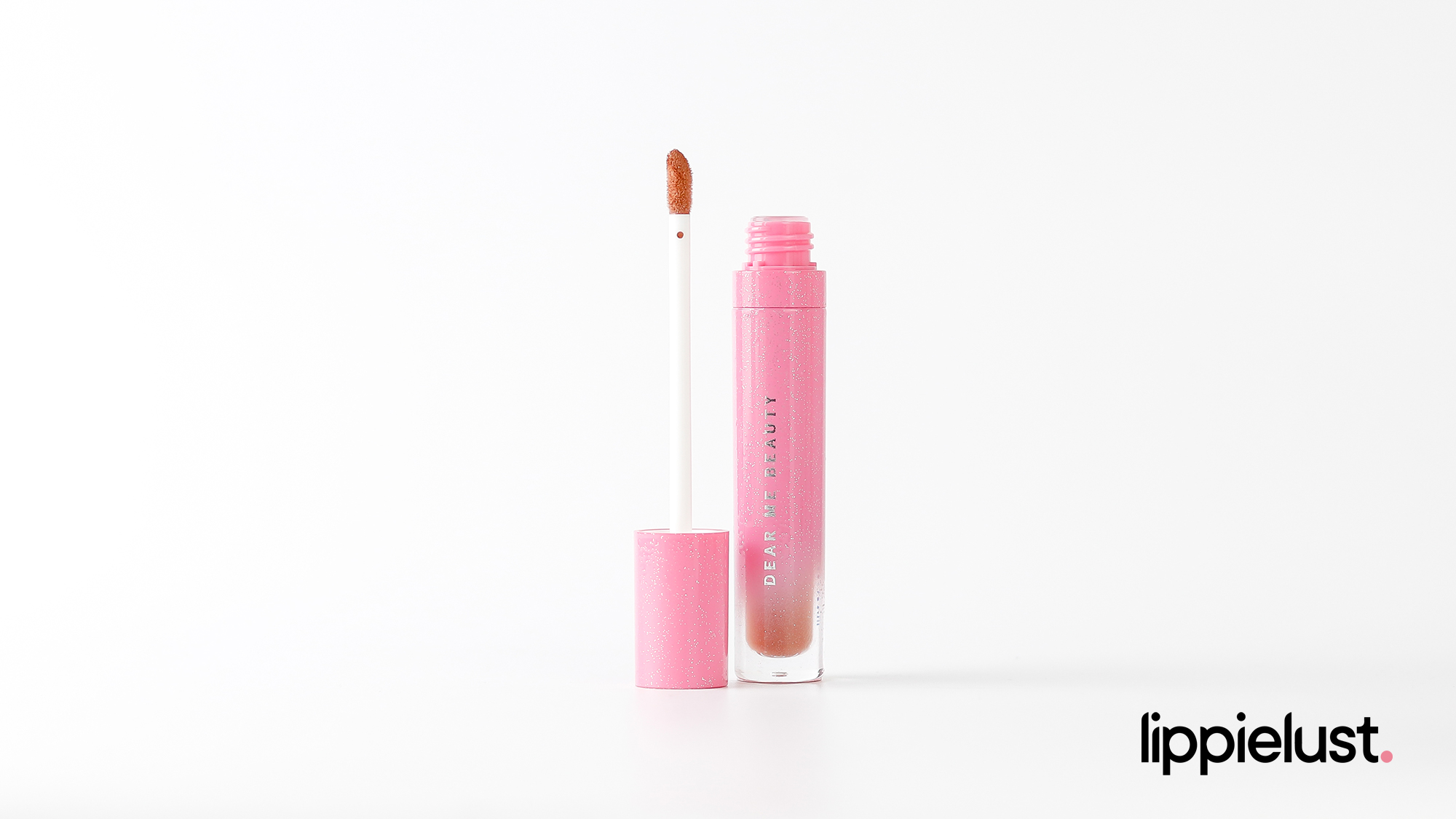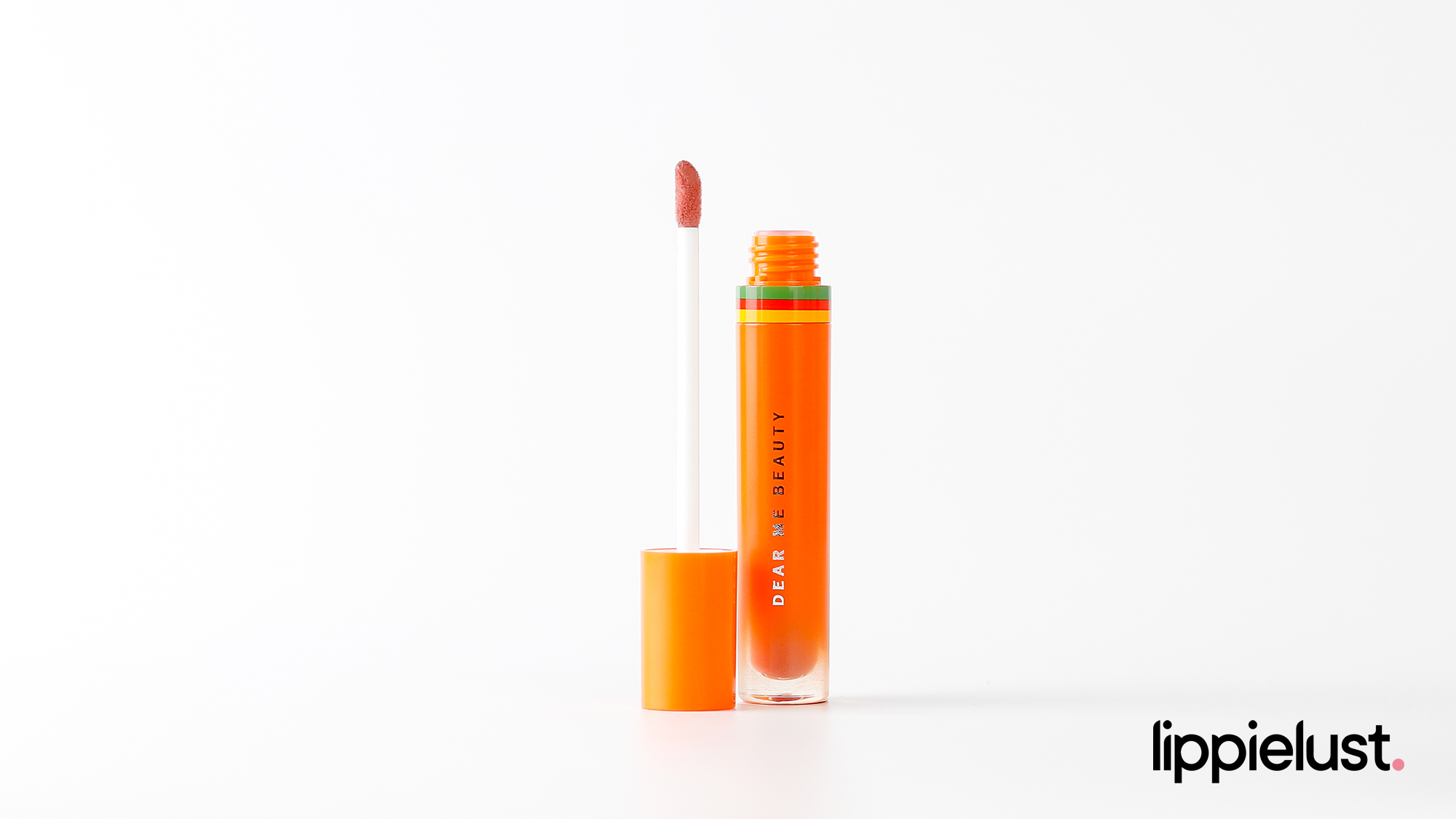 ✨

Ingredients

Ingredients yang digunakan dalam Perfect Matte Lip Coat X YUPI ini gak berbeda dengan Perfect Matte Lip Coat biasanya: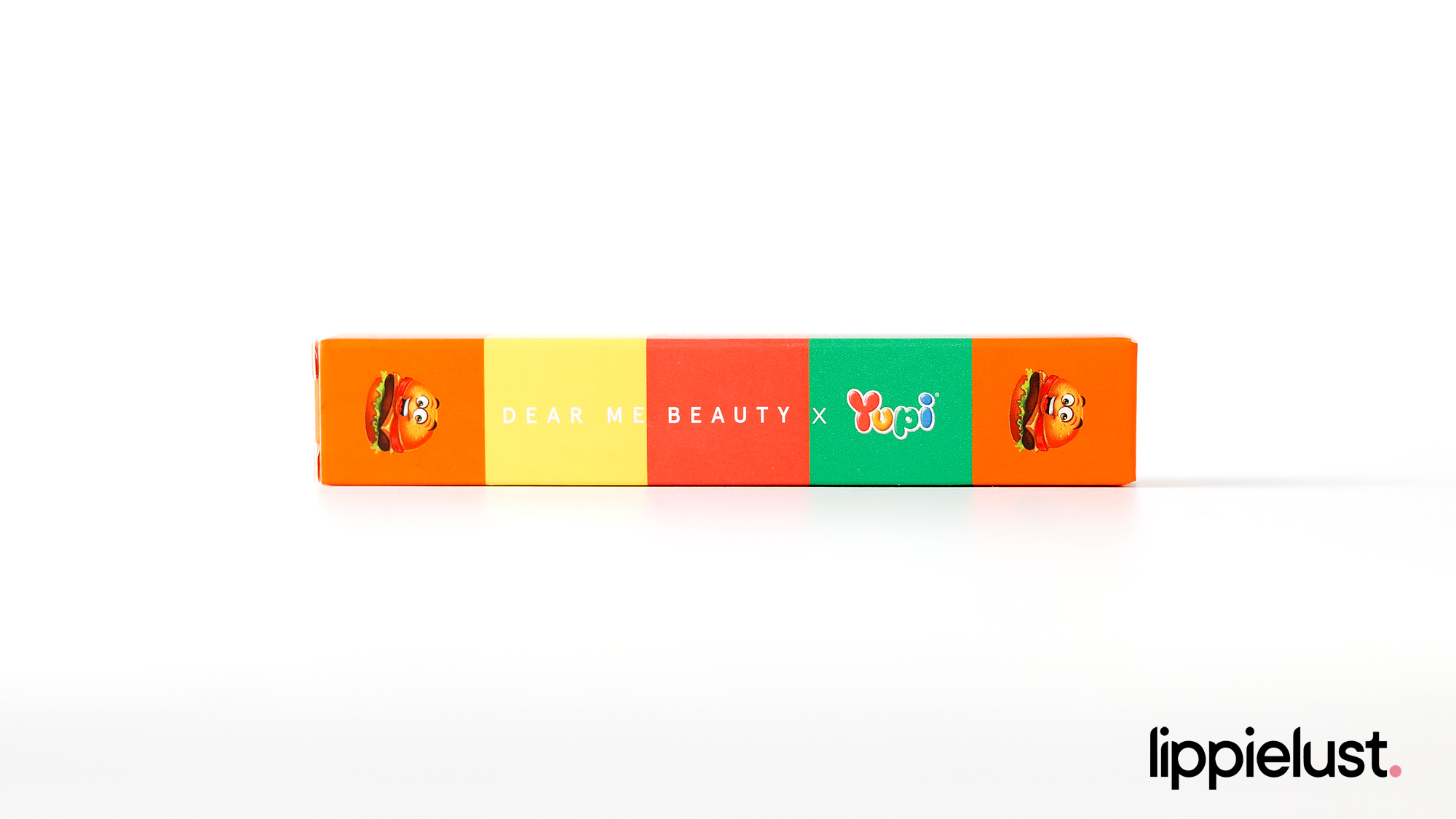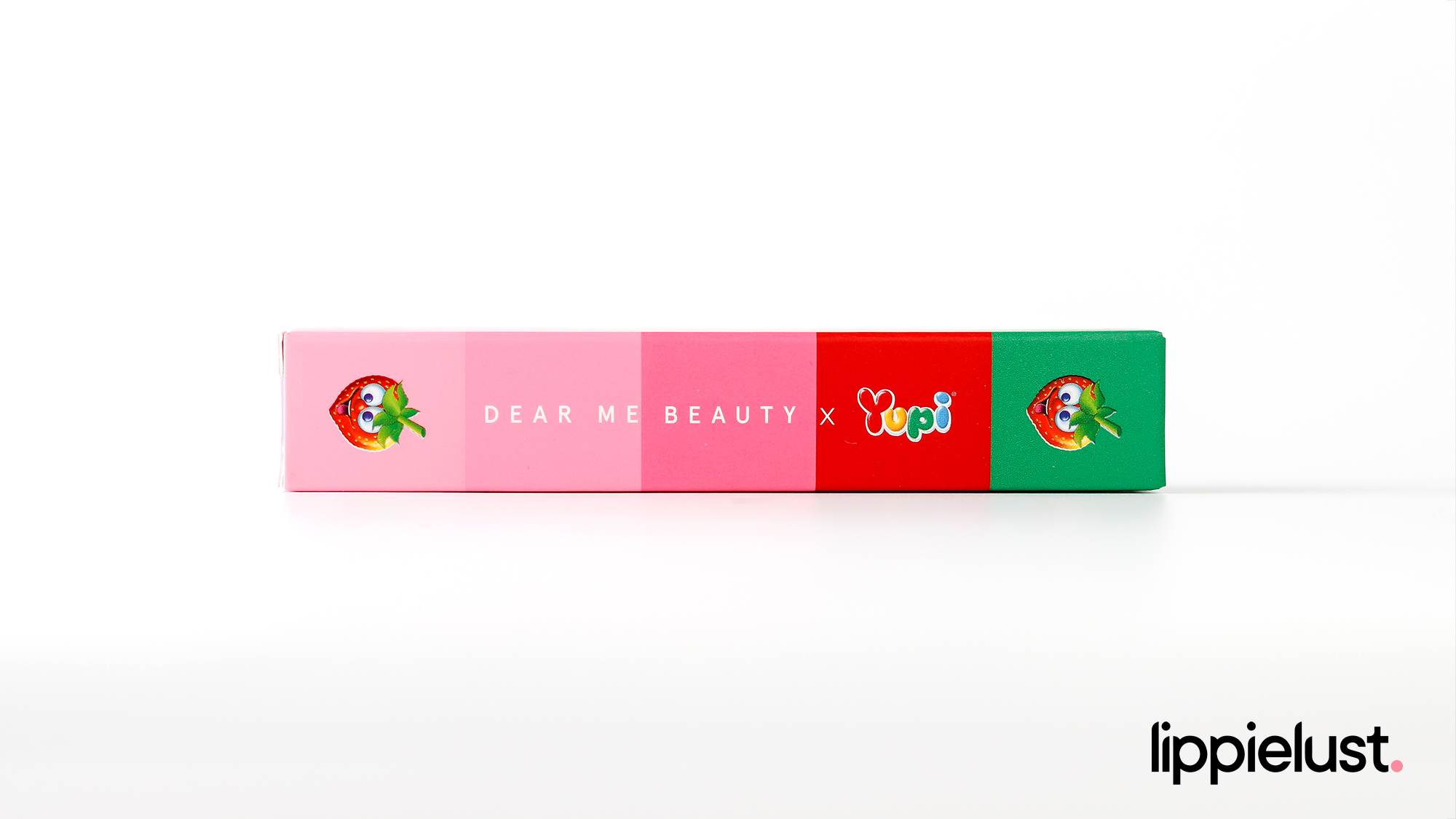 DEAR ME masih memasukkan star ingredientsnya: Argania Spinosa Kernel Oil sebagai supreme moisturizer yang bisa melembabkan bibir dengan baik. Masih seperti the good ol' Perfect Matte Lip Coat juga, produk kolaborasi ini Paraben-Free, Sulfate-Free, Alcohol-Free, dan juga Silicone-Free. Selain itu, Dear Me pun masih menggunakan signature Vanilla scent di dalam produk ini. So… no YUPI scent!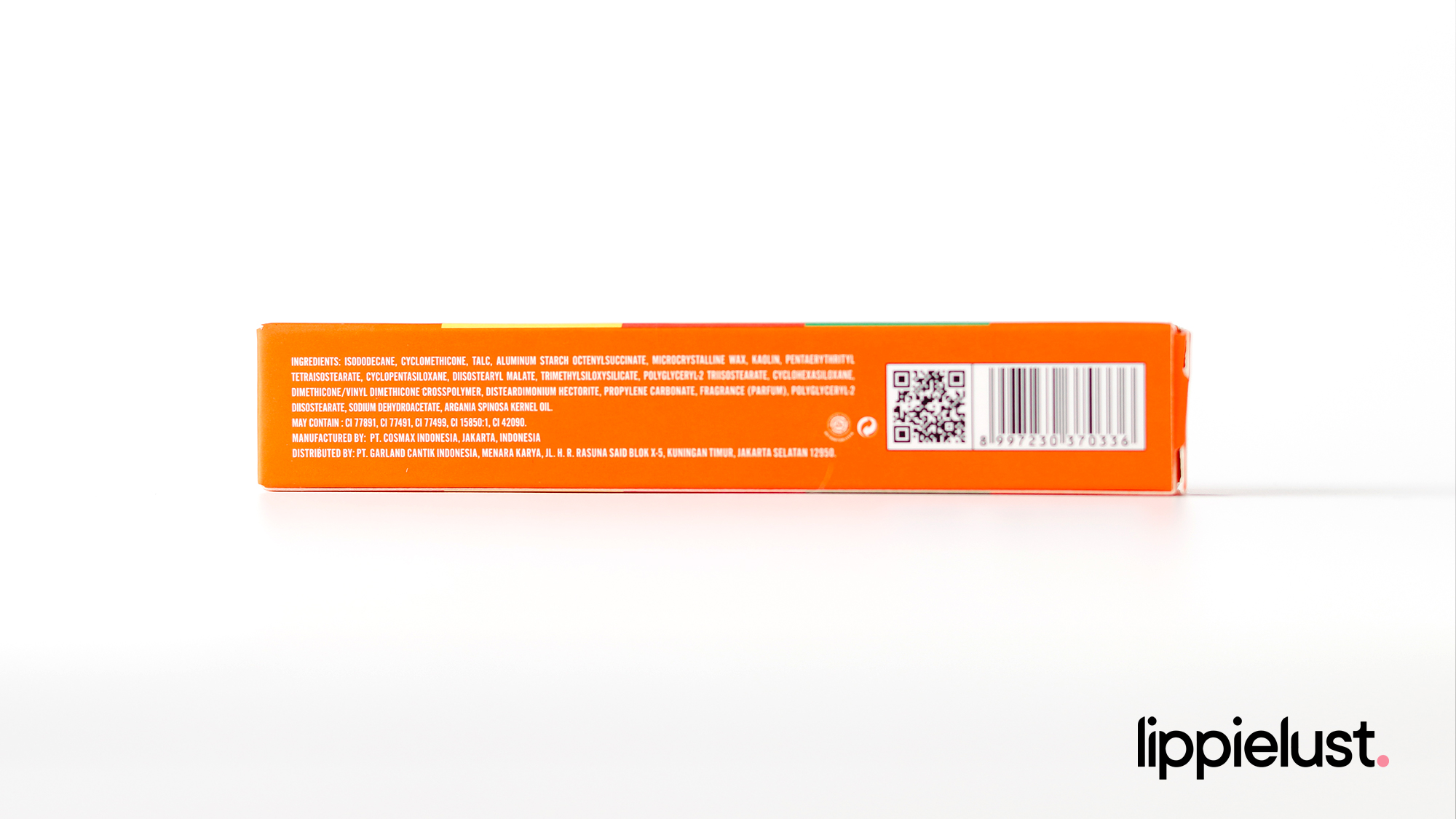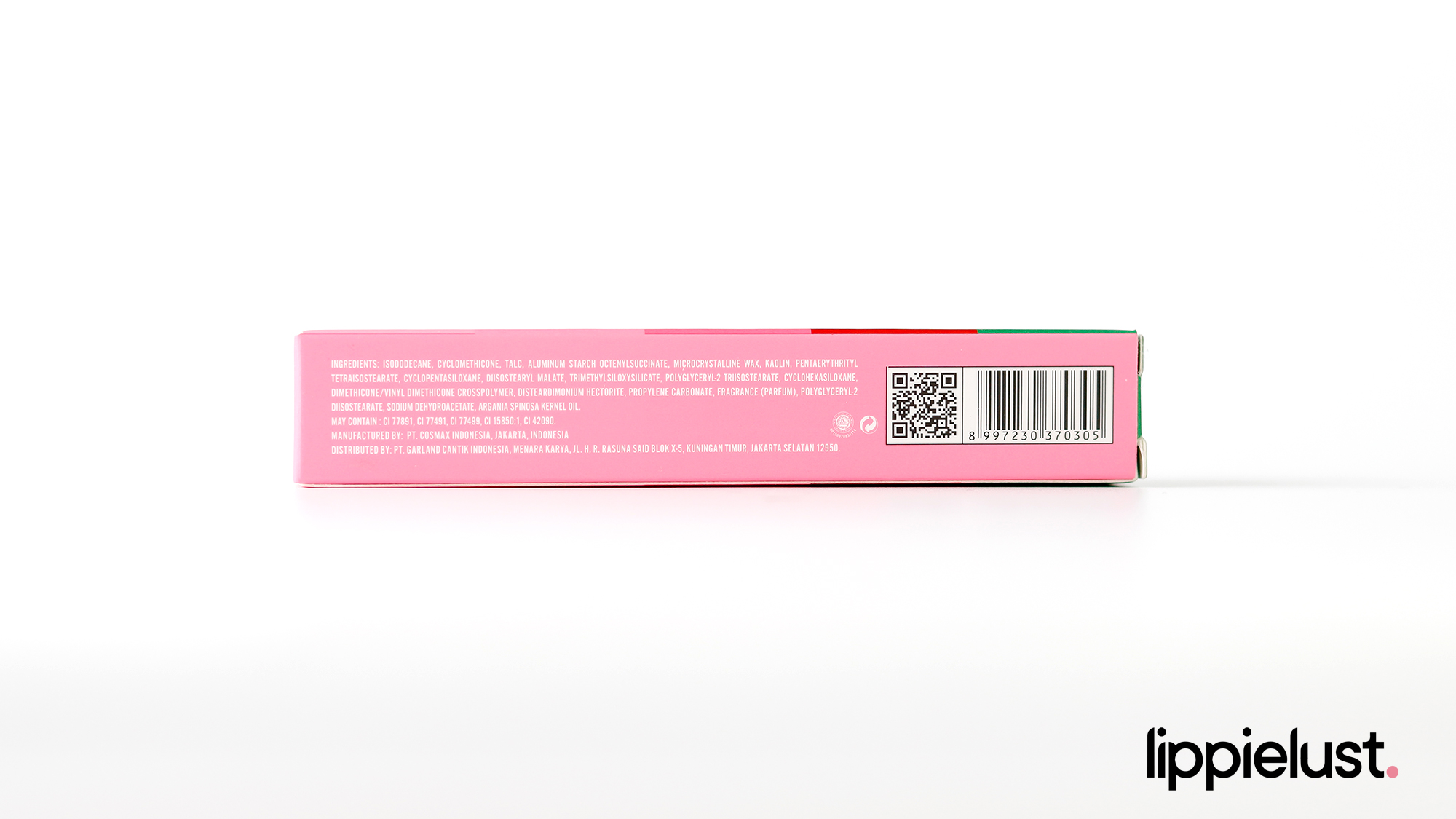 ✨

Formula, Texture, Finish

Sebetulnya aku agak kecewa karena aku pikir warna-warnanya akan at least menyerupai warna-warna YUPI yang bright & fun ? Akan lebih oke lagi kalau misal warna-warna bright pink, bright orange, bright chili red, dan lain-lain. Tapi mungkin ada pertimbangan lain dari Dear Me yang membuat Dear Me X YUPI tetap membawa identitas Perfect Matte Lip Coat tetap bernuansa 'kalem'.
Okay, back to the topic: the formula. Karena urutan dan juga isi kandungannya sama aja dengan Perfect Matte Lip Coat, menurutku gak ada perbedaan kalau soal formula. Sama-sama terasa tipis dan ringan di bibir, set jadi transferproof matte, dan punya tampilan yang cenderung terlihat lebih natural di bibir. Untuk baca review lengkap tentang Perfect Matte Lip Coat, kalian bisa baca melalui link ini ya.
Sama seperti Perfect Matte Lip Coat lainnya, Dear Me X YUPI Perfect Matte Lip Coat ini tetap oxidizes. Warna pertama kali diulas akan turun sekitar 1-2 tingkat lebih gelap.
✨

Staying Power

Sama seperti produk original Perfect Matte Lip Coat-nya, produk ini juga memiliki daya tahan kurang lebih 7-8 jam sebelum benar-benar luntur karena makan.
✨

 Shades
DEAR BURGER – warm medium rose, warna pink kecoklatan · kemasan YUPI Mini Burger
DEAR BERRY KISS – rich berry red, warna merah kecoklatan · kemasan YUPI Strawberry Kiss
DEAR GUMMY – rosy nude with a dash of dusty coral, warna nude dengan hint pink kecoklatan · kemasan YUPI Mini Burger
DEAR SWEETHEART – a tinge of honey tan inspired by a warm walnut brown, warna nude kekuningan, dengan hint taupe (coklat keabuan) · kemasan YUPI Strawberry Kiss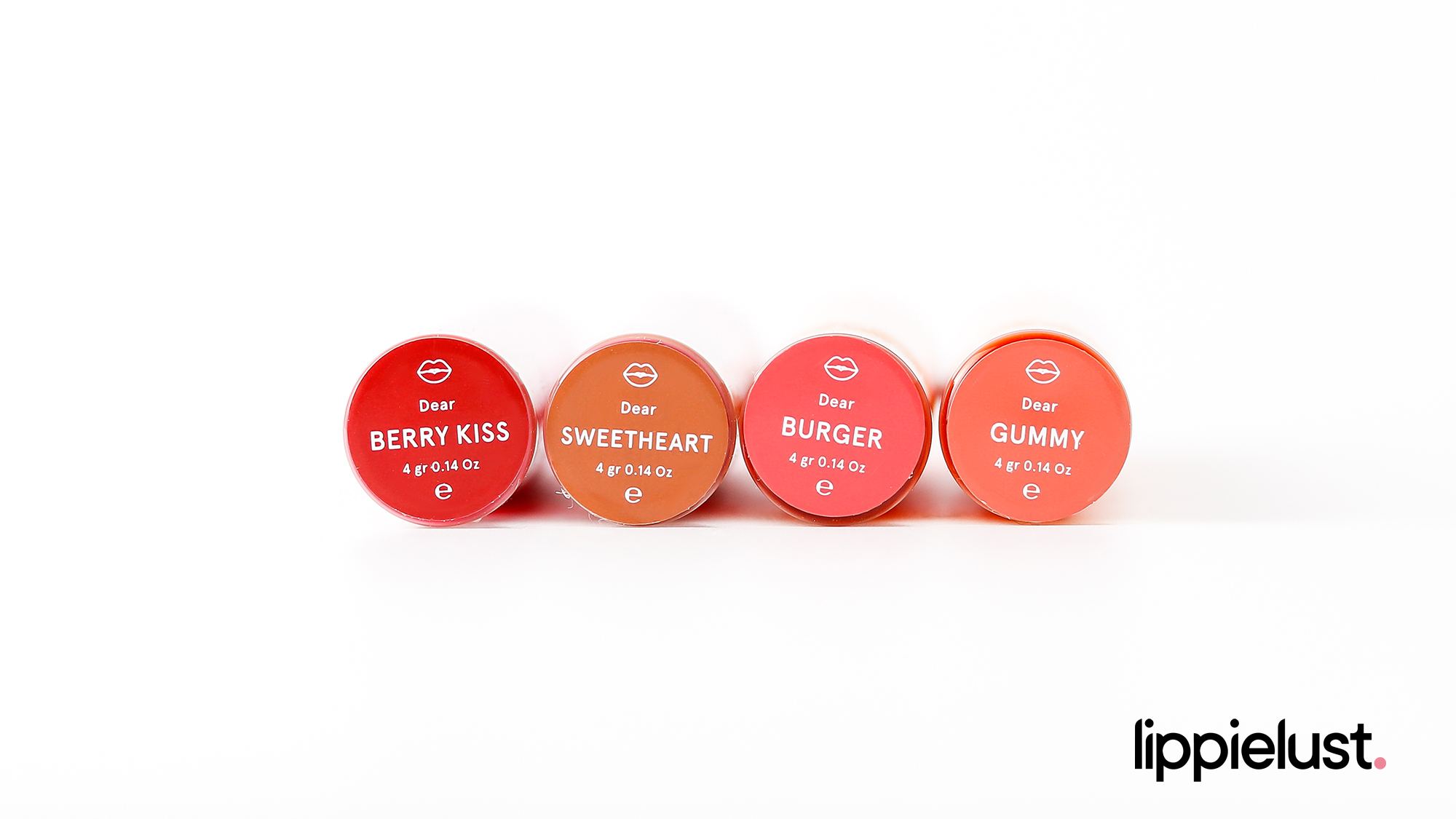 ✨

Price
Untuk soal harga, Dear Me X YUPI ini memiliki harga yang sama dengan produk Perfect Matte Lip Coat kolaborasinya dengan NISSIN, yaitu 129,000,-
Kamu juga bisa beli kemasan two-in-one (Special Kit) nya dengan harga 258,000:
MERRY STRAWBERRY Special Kit (Dear Sweetheart & Dear Berry Kiss)
WONDER BURGER Special Kit (Dear Gummy & Dear Burger)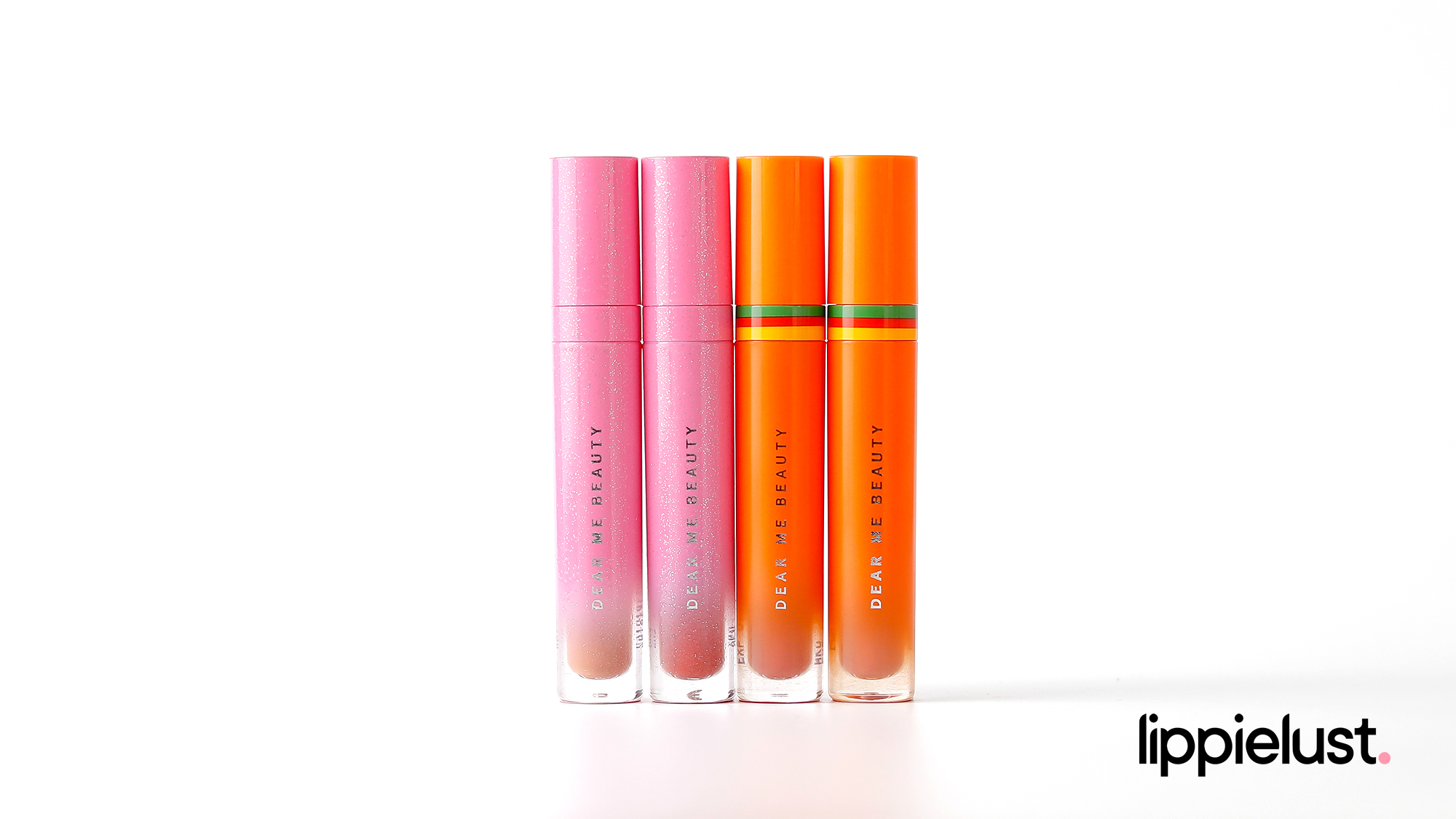 ✨

Swatches
[columns size="1/2″ last="false"]
View this post on Instagram
[/columns]
[columns size="1/2″ last="true"]
View this post on Instagram
[/columns]
[/vc_column_text][/vc_column][/vc_row]
✨

Lippierating

[penci_review]