안녕하세요! 🙋‍♀️  한국에 같이 놀러가요 🛫🇰🇷💞
Hello semua! After months of their latest lippie product release Wardah Beauty X Ayang Cempaka Exclusive Matte Lip Cream In Collaboration with Yayasan Kanker Payudara Indonesia, akhirnya Wardah merilis koleksi terbarunya untuk seri Colorfit Ultralight Matte Lipstick — Korea Edition!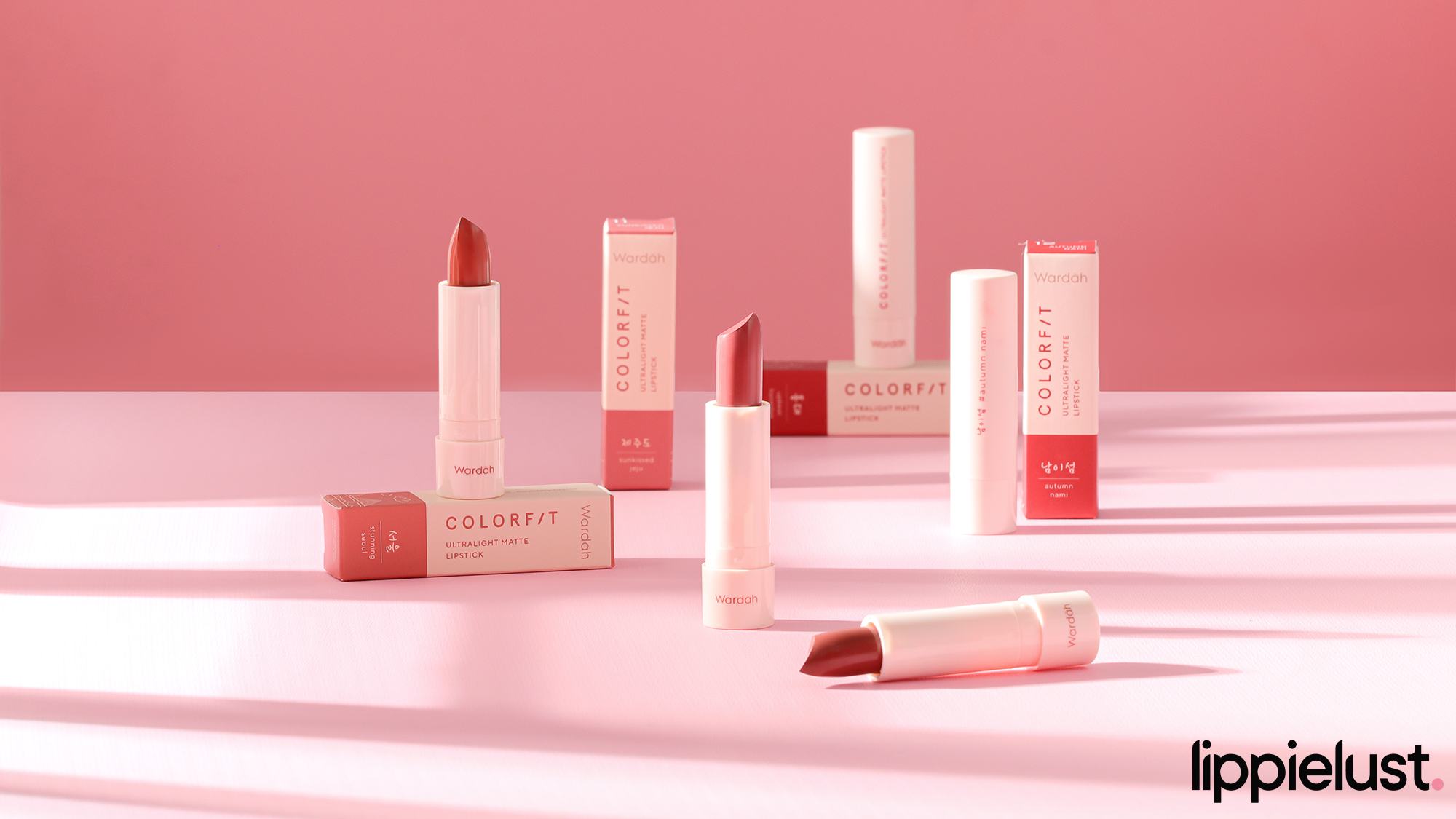 Produk ini sebelumnya udah dirilis di akhir tahun 2019 lalu dengan 8 warna, dan Lippielust pun udah pernah review produk ini disini. So, kalau kamu ingin baca lengkap soal formulanya, kamu bisa baca disana ya..
Nah, di akhir Februari ini Wardah menambahkan 5 warna terbaru (yang sayangnya Limited Edition) untuk Colorfit Ultralight Matte Lipstick, dengan twist warna-warnanya ini mempresentasikan tempat-tempat hype di Korea mulai dari Seoul, Jeju, sampai Hongdae.
About The Product + Formula
| | |
| --- | --- |
| Nama Produk | Wardah Colorfit Ultralight Matte Lipstick |
| Produsen / Distributor | PT. Paragon Technology & Innovation |
| Berat Bersih | 3,6 gr |
| Jumlah Warna | 5 warna |
| Harga | 43,000 sedang diskon 10% selama 1 bulan menjadi 38,700 di Shopee |
| Pembelian | Official Wardah Store at SHOPEE (Exclusive Launch) — Free Limited Korean Gift. |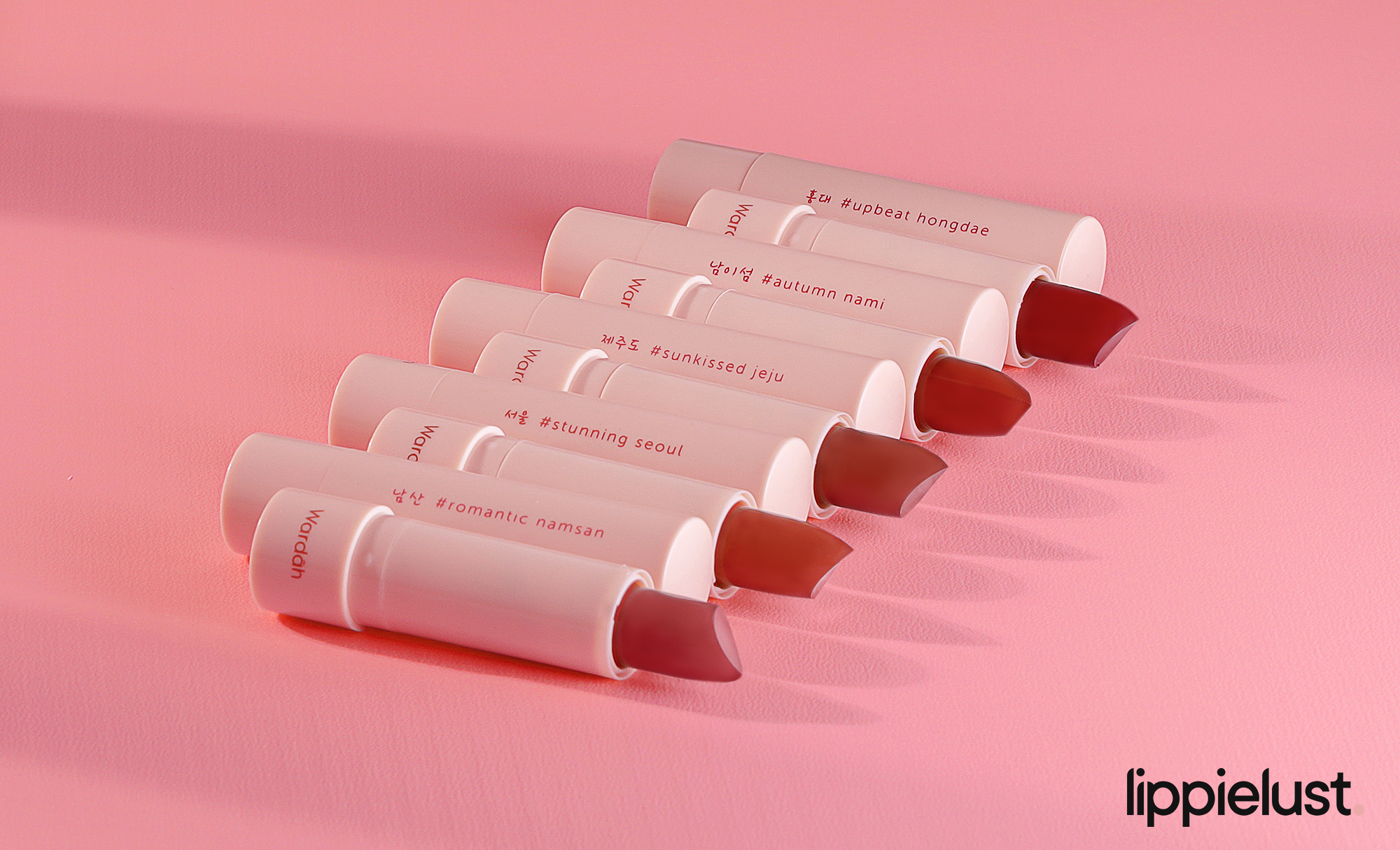 Karena udah dibahas lengkap di blog post kita sebelumnya, kita akan bahas sedikit aja disini ya. Untuk aspek formulasi, enggak ada perbedaan berarti antara Colorfit Ultralight Matte Lipstick terdahulu dan yang baru dirilis ini.
Yang berbeda hanyalah pilihan warnanya. If you're not a fan of cool-toned lipstick colors di warna-warna Colorfit Ultralight Matte Lipstick terdahulu tapi suka sama formulasinya, aku rasa kelima warna barunya ini bener-bener menjadi angin segar untuk kamu yang suka warm-toned, fall season-inspired lipstick colors.
Packaging
Berbeda dengan Colorfit Ultralight Matte Lipstick sebelumnya yang berwarna-warni, kemasan Colorfit Ultralight Matte Lipstick kali ini lebih bernuansa cream dengan detail warna-warna shade dan nama-nama daerah di Korea dalam Hangul di bagian bawah box yang menyesuaikan dengan warna-warna lipstik di dalamnya.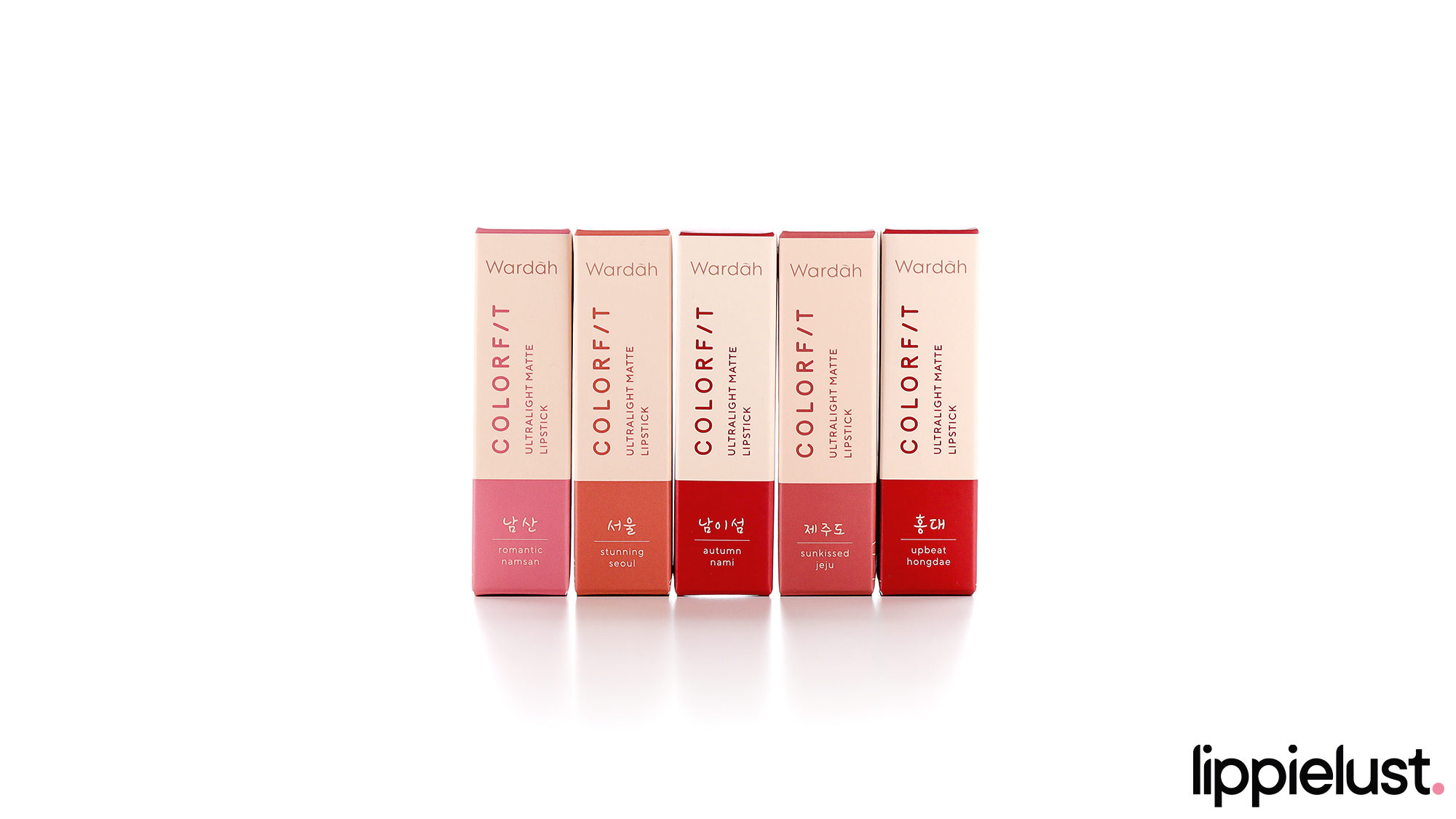 Selain itu, ada juga keterangan nomor dan nama shade di bagian atas box sehingga menurutku detail soal warna-warnanya udah cukup jelas terlihat disini.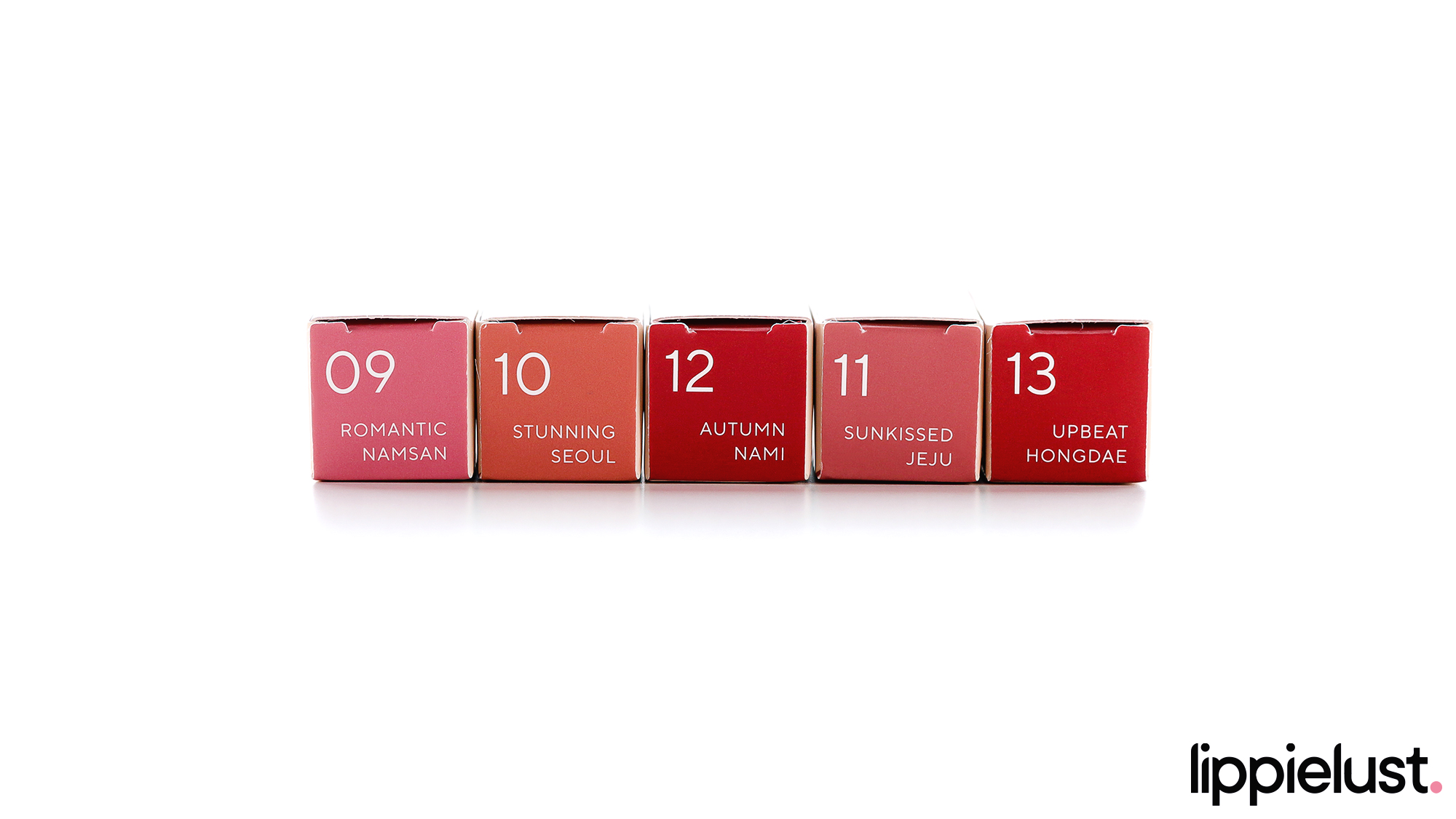 Untuk tube-nya Wardah juga menggunakan warna cream yang sama sehingga terkesan lebih simple dan modern. Di tube-nya juga terdapat nama-nama shade lengkap dengan Hangul-nya.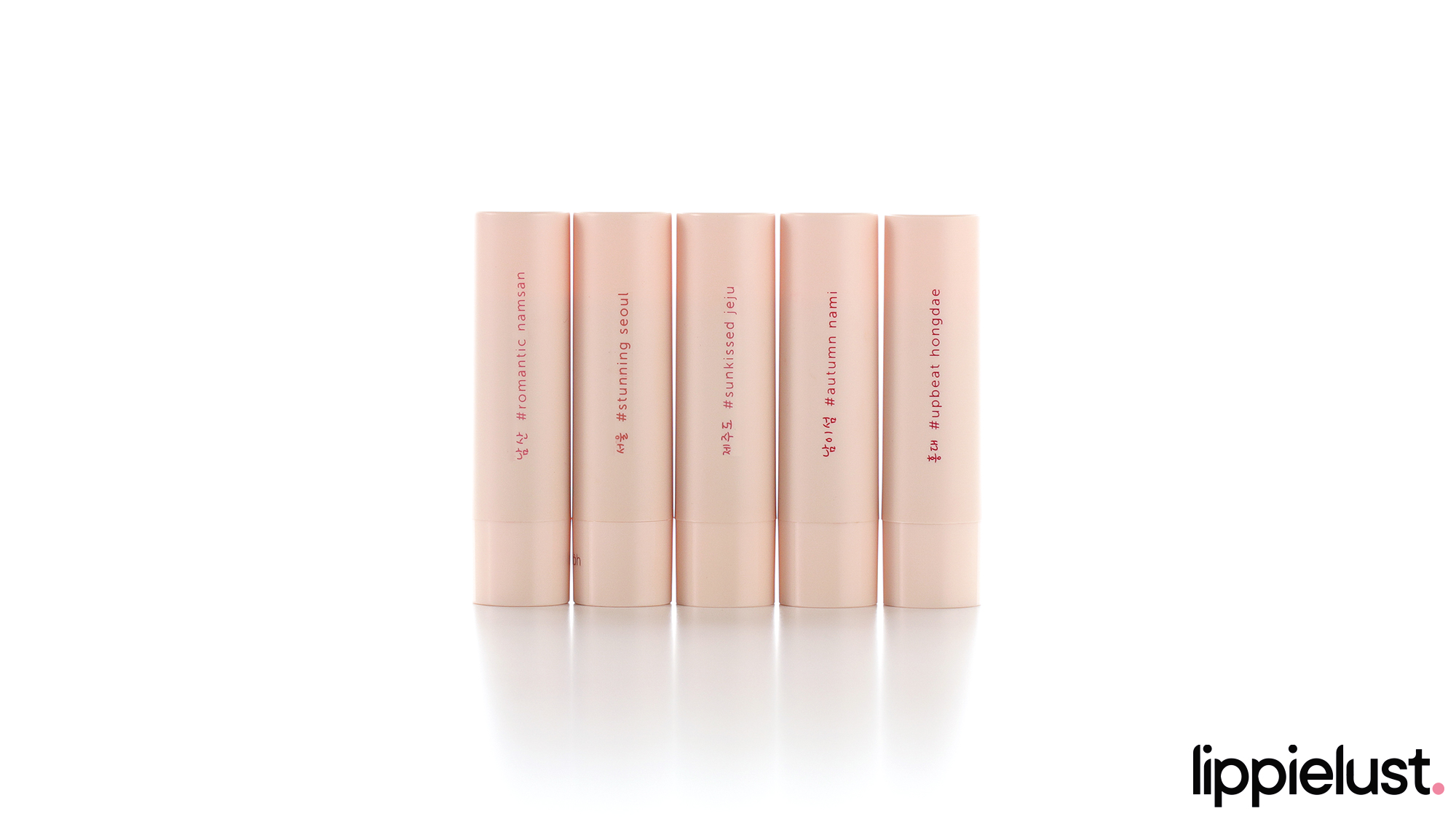 Colors That Fly Me To Korea
Sesuai tagline-nya, Wardah Colorfit Ultralight Matte Lipstick ini ngajak kita 'jalan-jalan' ke Korea. Dari kelima warnanya, aku confident kalau warna-warna ini lebih bernuansa fall / autumn, dibandingkan 8 warna sebelumnya yang lebih bervariatif.
Shades:
🍂 09 Romantic Namsan — nude pink. Warna ini lebih terasa warm dengan hint coklat walaupun warnanya cukup muda.
🍂 10 Stunning Seoul — Seoul! Kota tersibuk di Korea ini digambarkan dengan warna warm orange yang energetic.
🍂 11 Sunkissed Jeju — Warna ini menggambarkan Jeju di kala musim gugur. Warna medium coklat ini memiliki hint sedikit kemerahan sehingga warna coklatnya akan terlihat sedikit lebih cool-toned. Cocok untuk base ombre!
🍂 12 Autumn Nami — Nah, Autumn Nami ini warnanya lebih gelap dibandingkan 10 Stunning Seoul. Sama-sama memiliki undertone orange, tapi juga memiliki hint merah serta coklat sehingga warnanya bisa sangat bervariatif di tiap orang. Bisa coklat, orange, terracotta brown, atau malah kemerahan. So pretty!
🍂 13 Upbeat Hongdae — warna merah cerah yang merepresentasikan upbeat student nightlife di Hongdae. Warna ini punya undertone pink, sehingga hasilnya akan berbeda di tiap orang — di aku, warnanya terlihat seperti hot pink, warna pink tua dengan hint merah.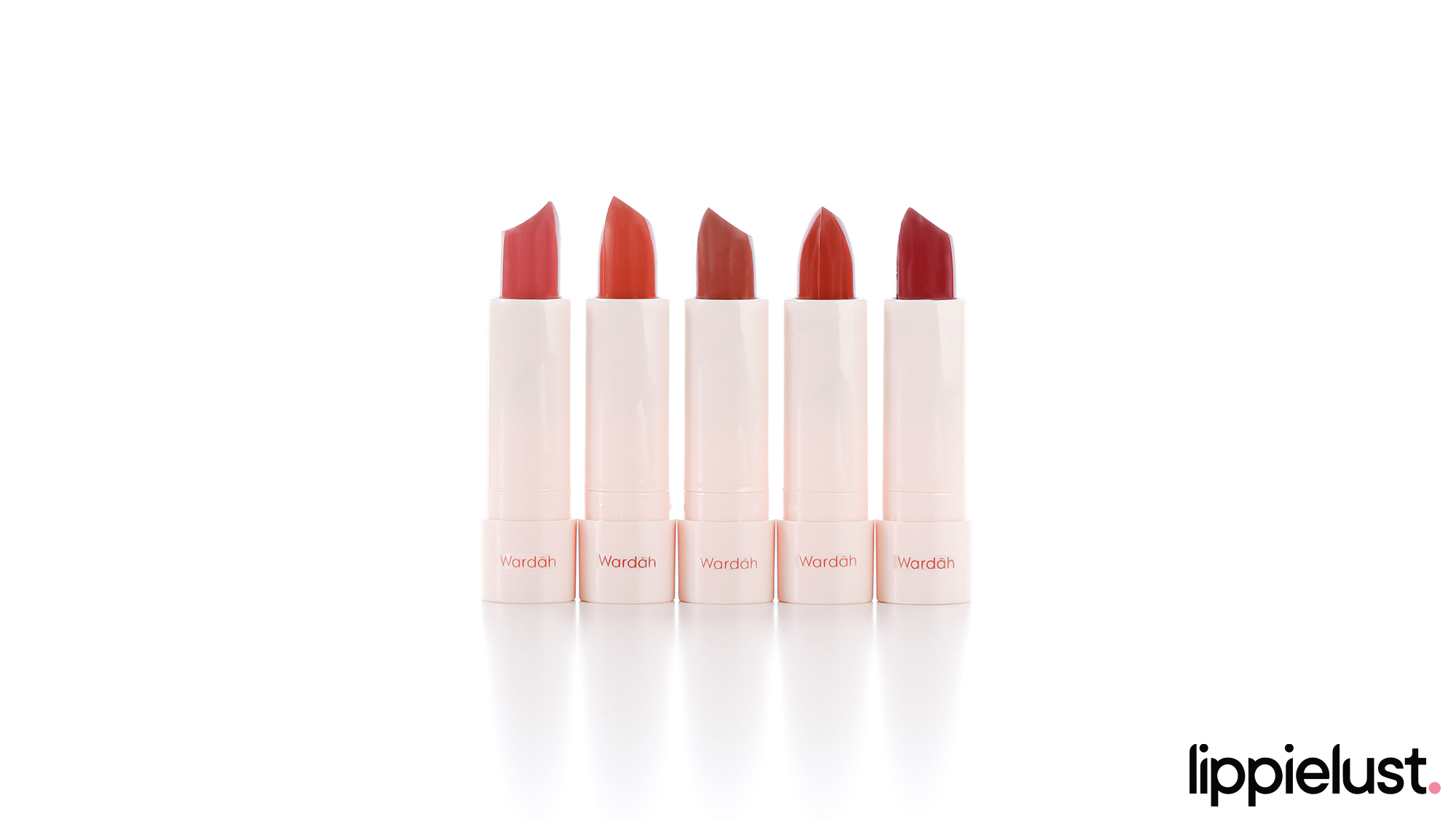 Fun fact! Hongdae berlokasi di area Hongik University (Hong Ik Dae Hag Gyo), Universitas di Korea yang terkenal dengan jurusan seni dan arsitektur. Hongdae memang dikenal dengan 'area gaul mahasiswa'. Selain karena lokasinya dekat dengan kantor agensi YG Entertainment, disana ada banyak karaoke lounges, dance clubs, cafes, community activities seperti mahasiswa-mahasiswa yang jadi busker (mengamen) dan unjuk bakat karena lokasinya yang dekat YG. Bahkan toko-toko pakaian dan kosmetik pun banyak disana.
Ombre Recommendation:
Aku merekomendasikan warna 09 dan 11 untuk jadi base ombre dan kamu bisa pasangkan dengan warna 10, 12, dan 13 sesuai selera.
Disini aku pakai warna nomor 13 dan dipasangkan baik warna nomor 09 dan 11 sebagai base-nya. Kamu juga bisa memasangkan nomor 11 dan 12 untuk jadi ombre dan hasilnya tampilan ombre kamu akan terlihat lebih natural.
[columns size="1/2″ last="false"]
[/columns][columns size="1/2″ last="true"]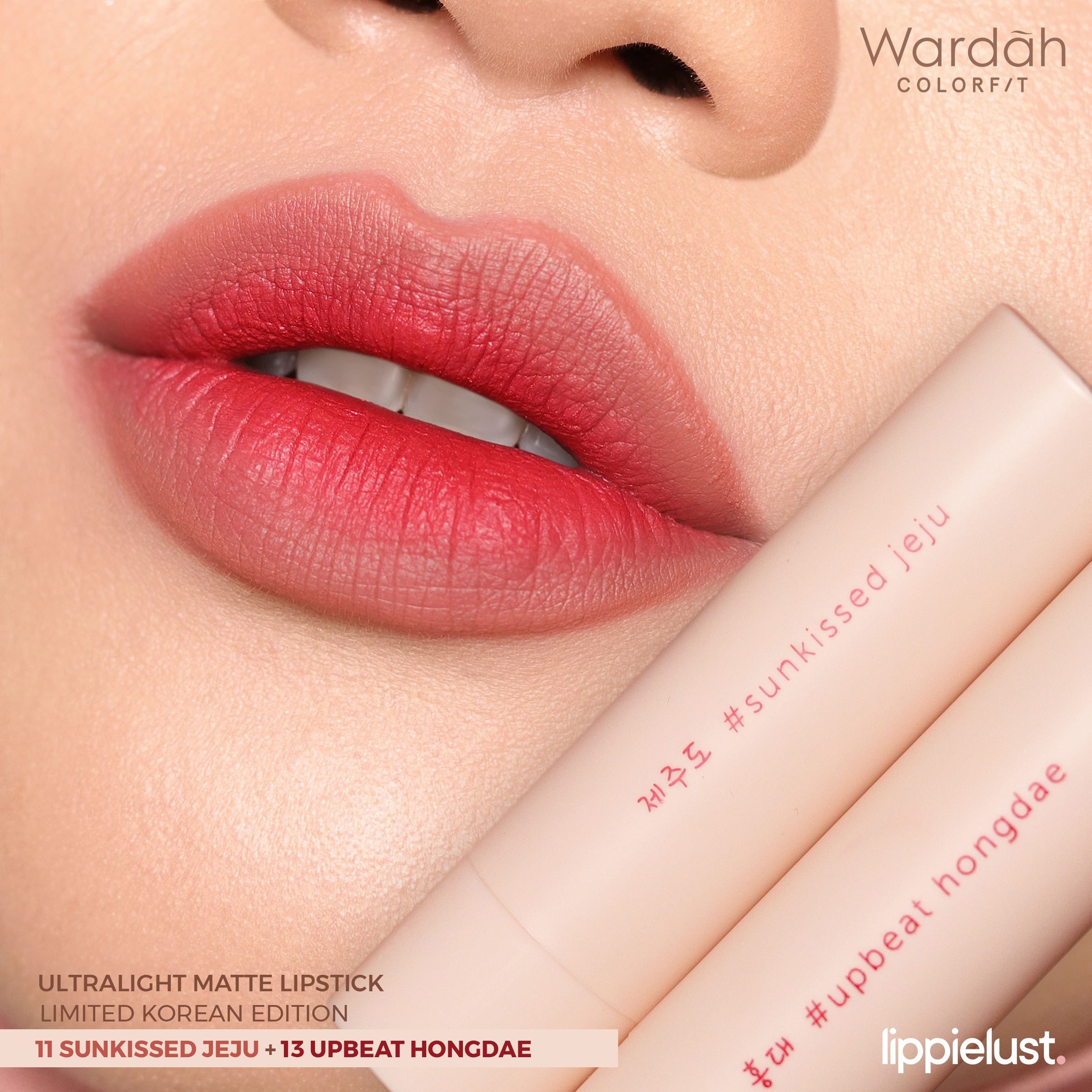 [/columns]
My Favorite Colors:
Aku suka banget sama nomor 12 Autumn Nami! Selain itu, aku juga suka kombinasi ombre 11 Sunkissed Jeju dan 13 Upbeat Hongdae apalagi kalau diatasnya diaplikasikan clear gloss.
Recommended Colors by Skintone:
Fair-Light to Light Medium Skintone:
09 Romantic Namsan, 11 Sunkissed Jeju
Medium to Tan Skintone:
09 Romantic Namsan, 10 Stunning Seoul, 11 Sunkissed Jeju, 12 Autumn Nami
Dark to Deep Skintone:
10 Stunning Seoul, 12 Autumn Nami, 13 Upbeat Hongdae
Ingredients Breakdown
Swatches