Setelah hampir seminggu lalu kita bahas tentang lip oil dan manfaatnya, sekarang aku akan share beberapa lip oil favoritku yang rutin aku pakai. Sebelum baca blog post ini, ada baiknya untuk baca blog post sebelumnya supaya kita bisa tahu jenis-jenis serta fungsi lip oil sebagai lip treatment.
Baca juga:
Sebenarnya ada beberapa lip oil lokal lain yang kubeli juga tapi enggak aku masukkan ke dalam list ini karena aku gak begitu suka pakainya. Hanya sekadar beli, coba beberapa kali, and that's it. Alasannya: karena aku enggak merasakan efek apapun di dalamnya atau ternyata produk tersebut ternyata bukan lip oil for lip treatment tapi hanya berperan seperti makeup aja — lip products that give color / stain, nothing more.
Curated list di sini aku tulis karena aku rutin pakai produk-produknya, dan benar-benar aku rekomendasikan. Well, cocok atau enggaknya balik lagi ke kebutuhan personal ya! Always look for the ingredients that suit your needs.
Nah gimana, udah ready? A little disclaimer: list di sini enggak berdasarkan peringkat, semua produk aku beli sendiri dan aku pakai sendiri. Untuk cek pros & cons produk-produknya, kamu bisa baca di tabel di paling bawah ya.
💧 I'm Meme Bare Lips Oil
| | |
| --- | --- |
| Product Name | I'M Meme Bare Lips Oil (001 Original) |
| Origin | Korea |
| Weight | 2,8gr |
| Price (Marketplace) | 135,000 |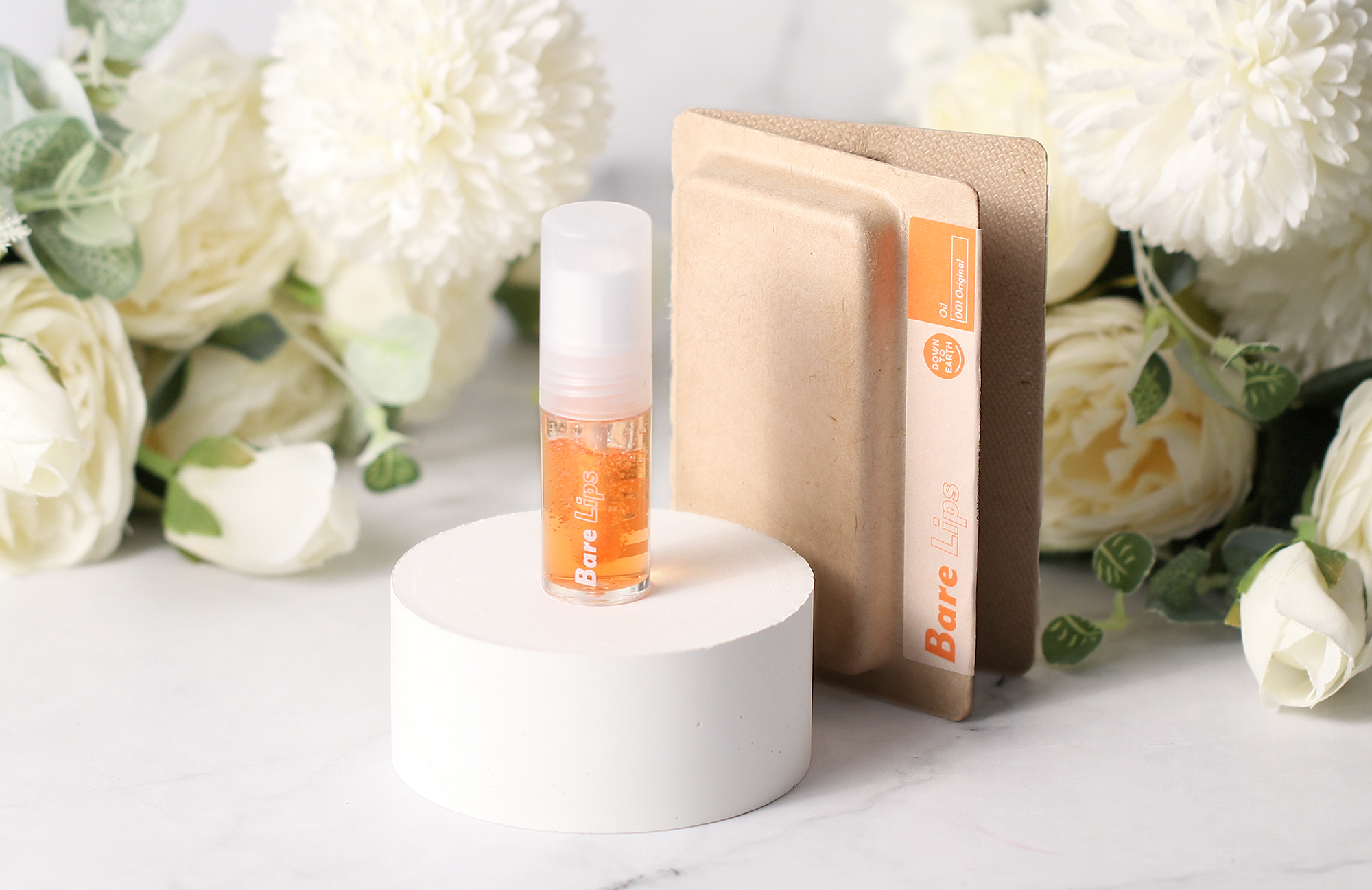 One of the best lip oils I have tried!
Meskipun official shop I'm Meme Indonesia belum membawa produk ini secara resmi, aku udah mencoba dan menggunakannya secara rutin sejak kurang lebih 4 bulan lalu. So far, inilah lip oil yang paling aku suka dari kelima koleksi lip oil-ku. Selain mengandung beberapa skin-loving oils, produk ini juga diperkaya dengan BareVita-D Complex (provitamin D) serta ekstrak almond, orange, dan cranberry.
Produk ini juga memiliki warna orange alami yang dihasilkan dari campuran beberapa kandungan didalamnya: Eclipta Extract, Melia Azadirachta Leaf Extract, Moringa Oleifera Seed Oil, juga Hippophae Rhamnoides (Sea Buckthorn) Oil. Warnanya ini enggak berpengaruh sama sekali di bibir.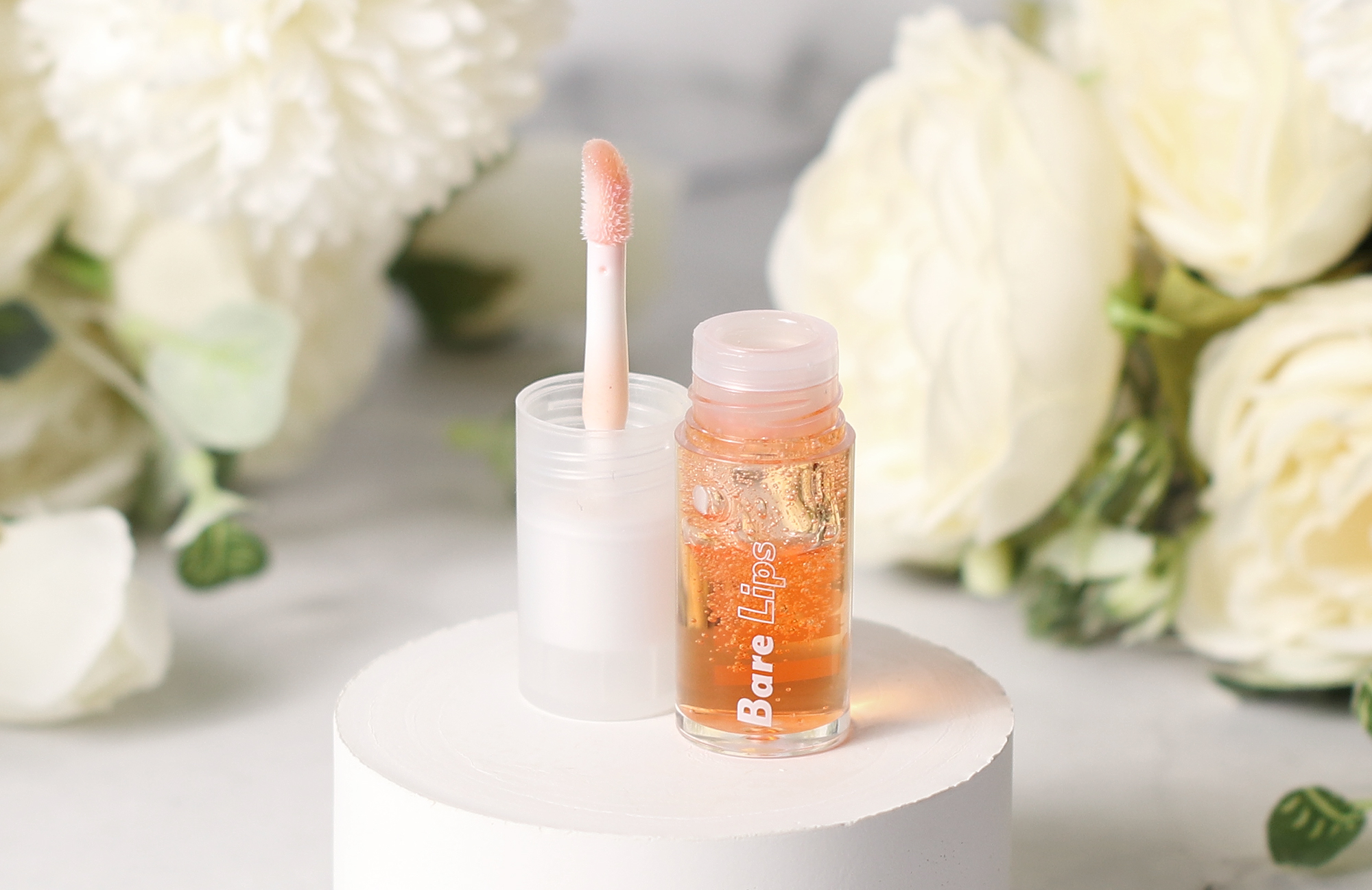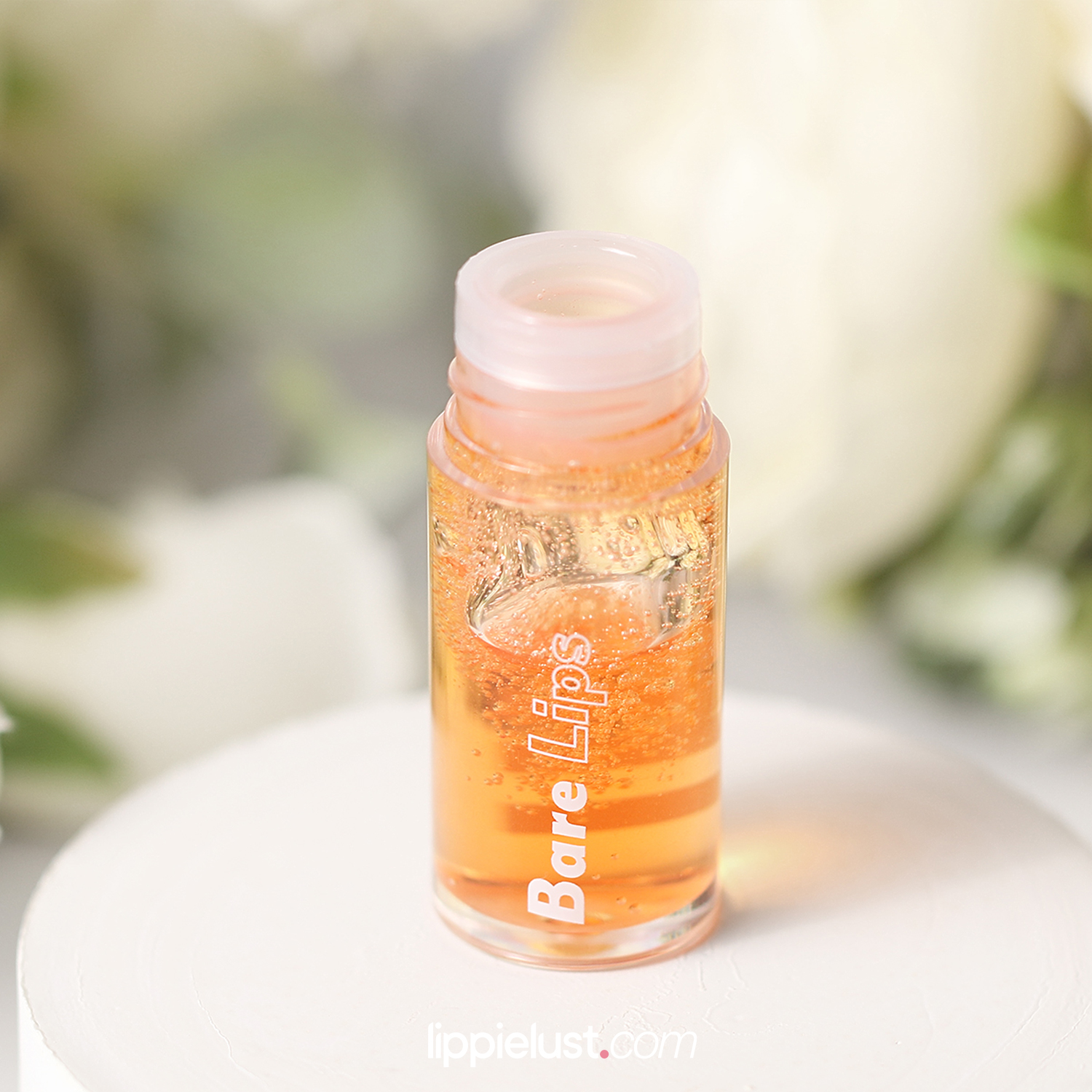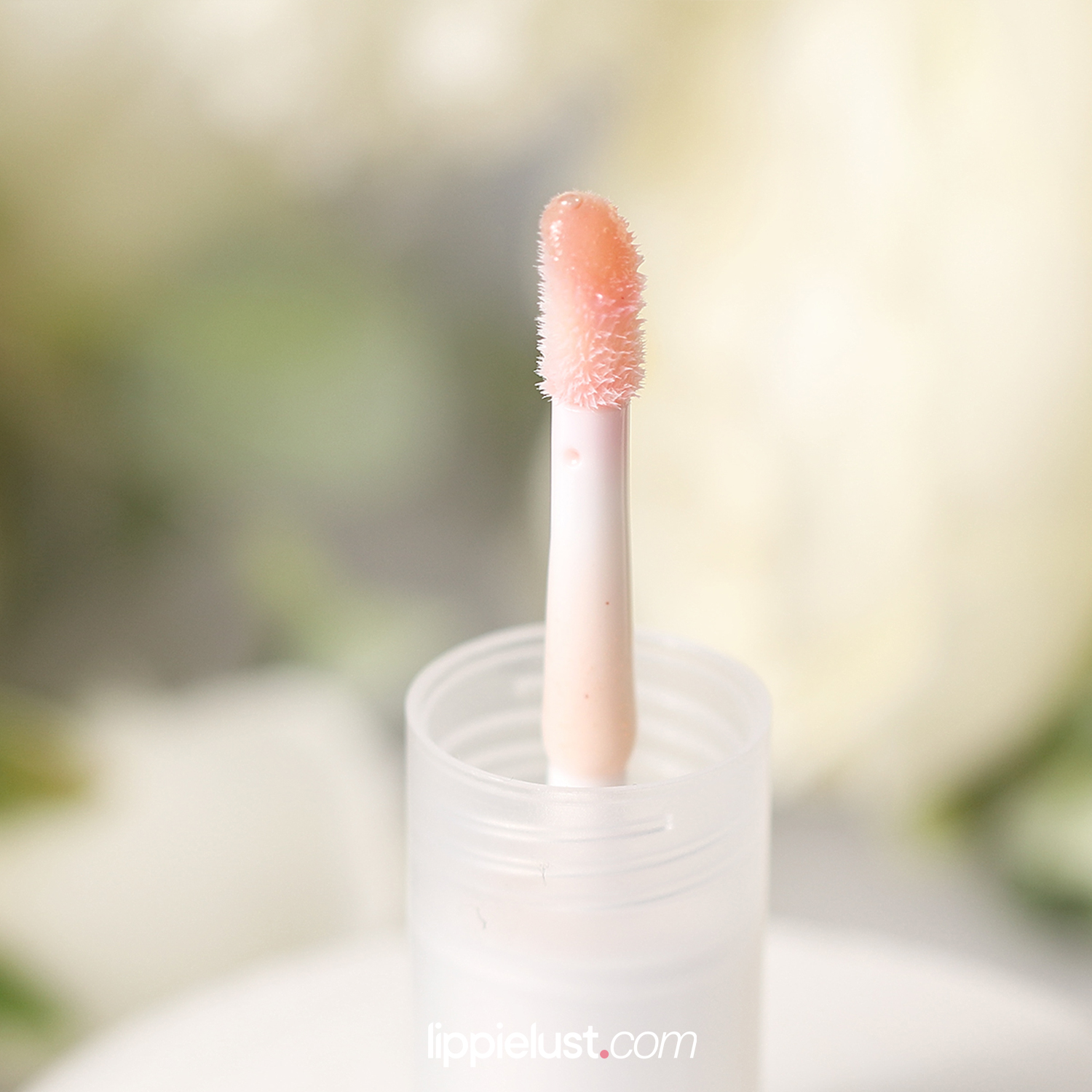 Meskipun produk ini hanya memiliki berat bersih 2,8gr, rasanya sepadan dengan kualitasnya: teksturnya lembut, tidak lengket, ringan, dan benar-benar bisa melembapkan bibir. Ketika pertama kali pakai jujur aku agak kaget sama warnanya — but honestly the orange color won't do much to your lips! Teksturnya terlihat seperti gel dan ketika diaplikasikan, rasanya pun seperti gel — enggak terasa berminyak seperti oil.
Produk ini bisa stay di bibir, enggak akan bleeding, dan bisa juga kamu pakai sebagai topper walaupun aku pribadi memilih untuk pakai produk ini pure sebagai lip treatment.
Oh ya, ia juga bisa menyerap dengan baik di bibir meskipun agak lama. Yang pasti aku ngerasa nyaman-nyaman aja ketika pakai produk ini dan enggak ngerasa seperti 'habis makan gorengan' sama sekali. So, karena teksturnya yang nyaman inilah aku seringkali pakai produk ini di hari di mana aku foto swatch karena immediate effect-nya lumayan bikin bibir kenyal dan lembut.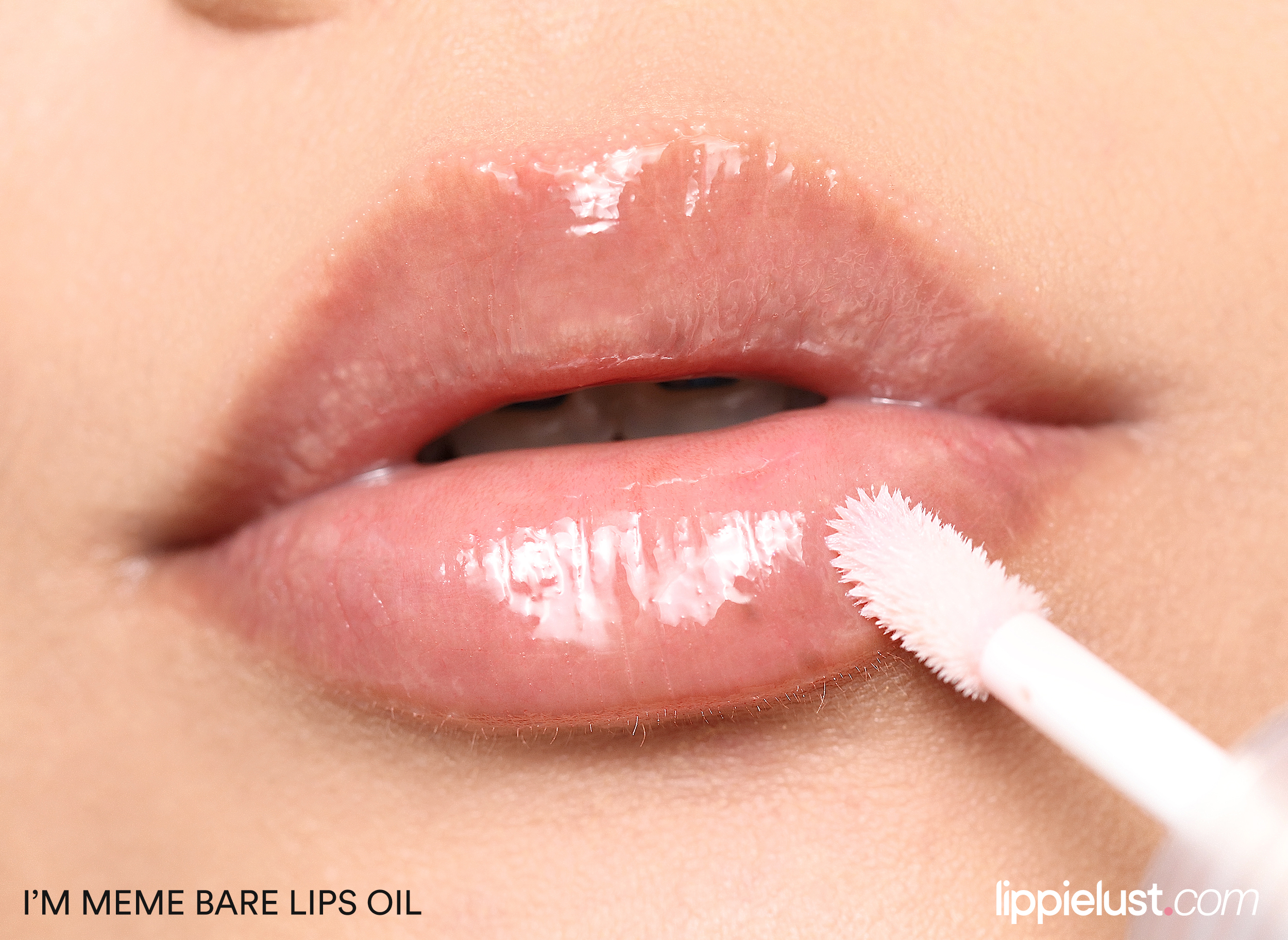 💧 Zoya Lip Essence
| | |
| --- | --- |
| Product Name | Zoya Lip Essence Ultracare |
| Origin | Indonesia |
| Weight | 2ml |
| Price (Marketplace) | 50,000 |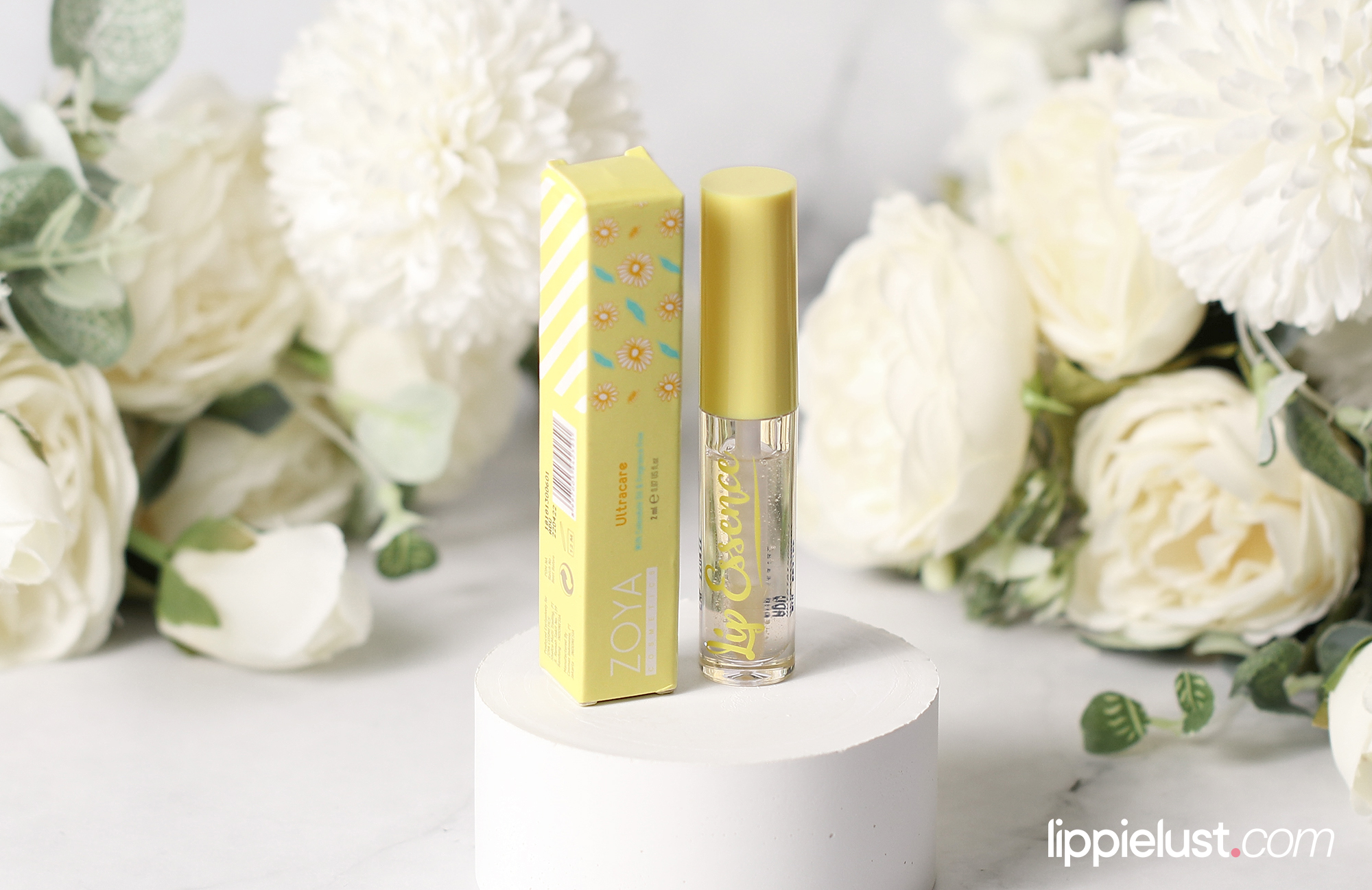 Produk yang kedua adalah produk lokal dari ZOYA Cosmetics. Produk yang udah hadir dari tahun 2018 ini memiliki 3 varian dengan fungsi tambahan yang berbeda:
— Warna pink (Hydrating) — with Cranberries Extract
— Warna hijau (Moisturizing) — with Avocado Oil
— Warna kuning (Ultracare) — with Calendula Flower Extract
Perbedaan warna ini hanya sebatas tambahan fungsi di dalamnya yang disesuaikan dengan kebutuhanmu, tetapi tidak mempengaruhi warna produknya. Untuk main benefits-nya sendiri, ketiga varian ZOYA Lip Essence ini memiliki teknologi Barrier Oil dari Jojoba Oil, Sunflower Seed Oil, Camellia Seed Oil yang diperkaya dengan antioksidan vitamin E. Selain itu, ketiganya pun fragrance free.
Dari ketiga varian, aku mencoba ZOYA Lip Essence Kuning (Ultracare) yang mengandung  Calendula Officinalis Flower Extract memiliki khasiat menenangkan dan menyembuhkan kulit. Rasanya mild, enggak berat, juga sangat potent untuk bibir super kering dan bibir pecah-pecah (hence the name 'Ultracare'). Calendula Flower Extract mengandung properti antiseptic, anti jamur, anti-inflammatory, dan anti-bakteri sehingga komponen ini sangat baik untuk merawat infeksi kulit.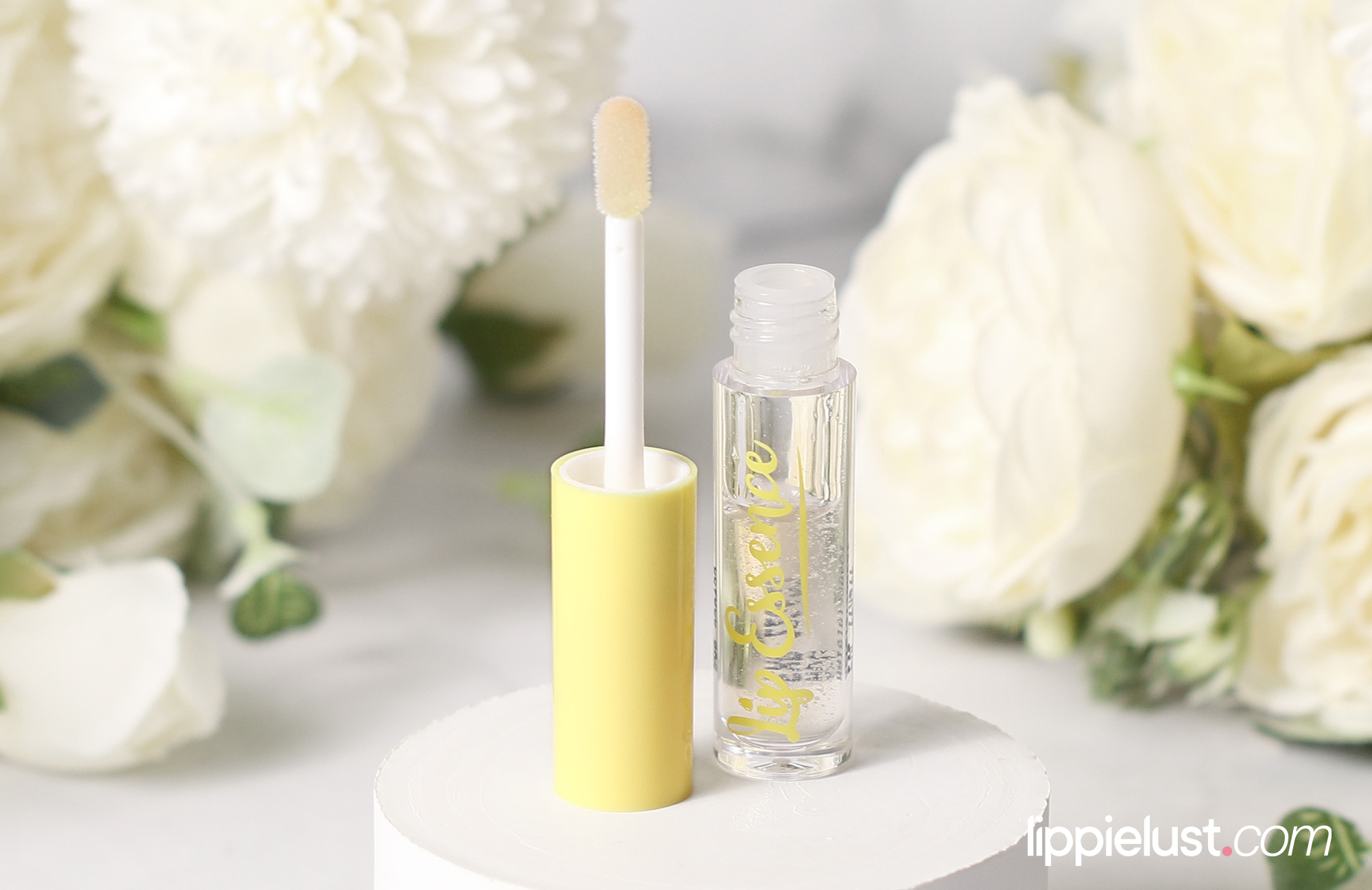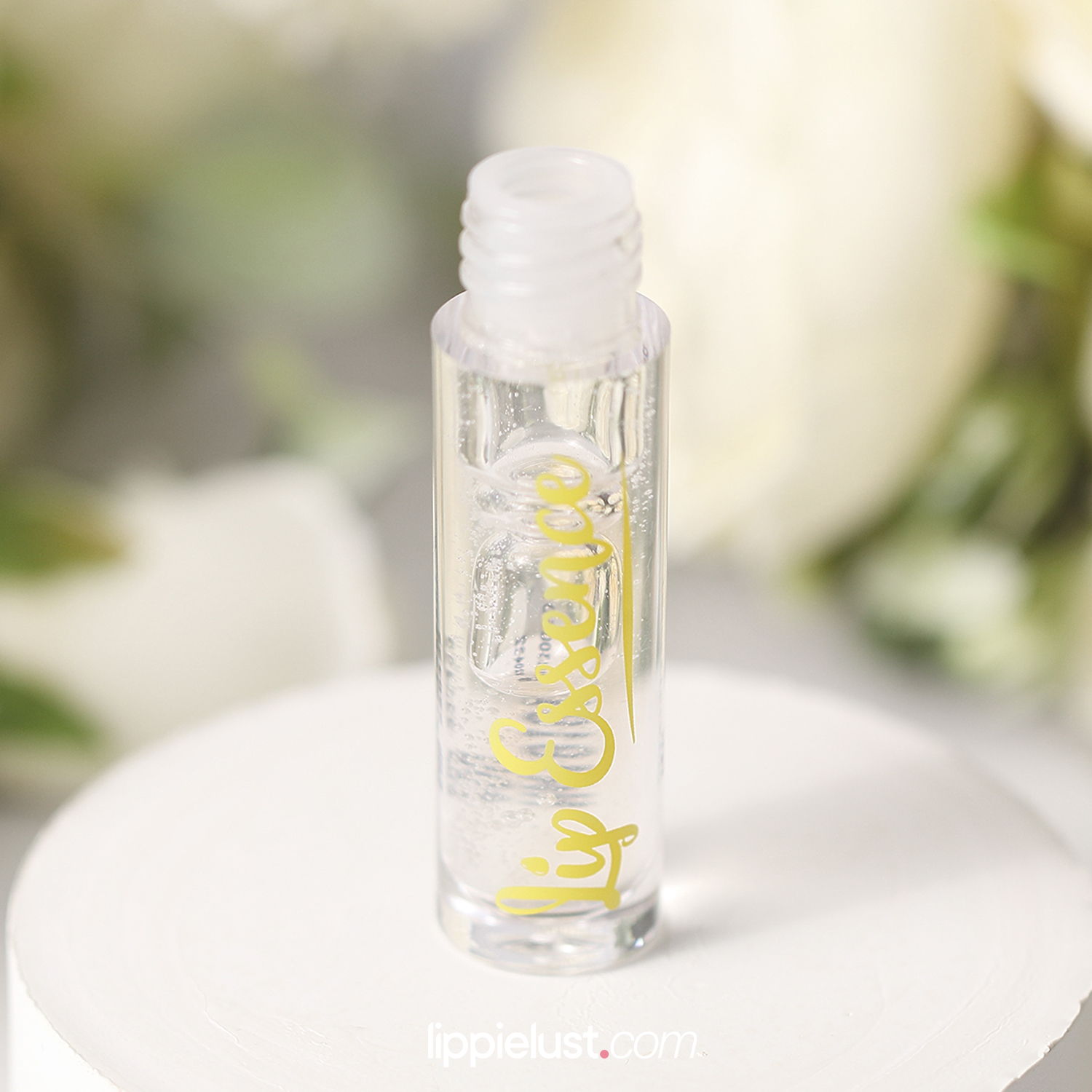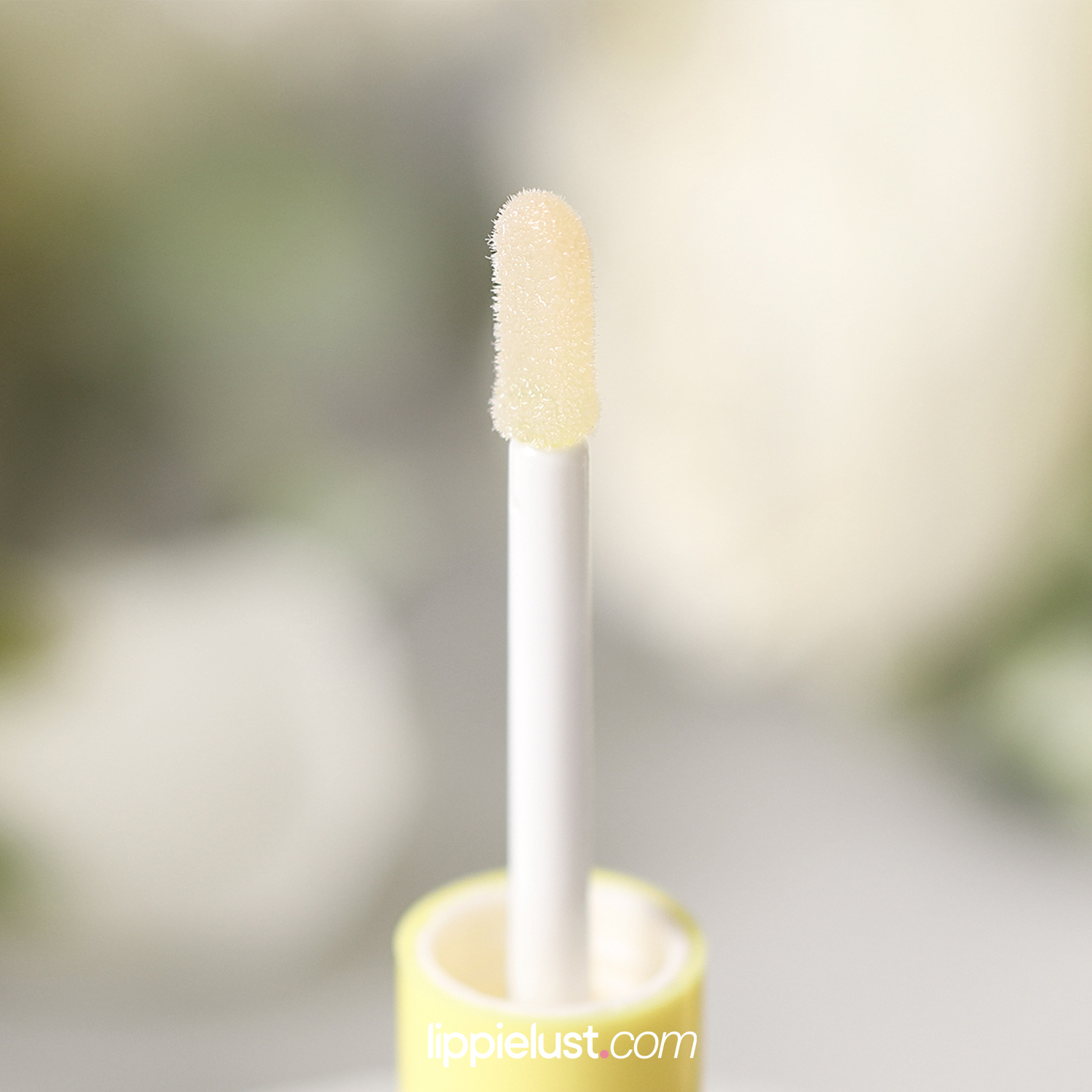 Not gonna lie alasan terbesarku untuk beli produk ini adalah karena harganya 😅 Selain mengandung Vitamin E, dengan harga yang terjangkau ZOYA Lip Essence juga mengandung 3 jenis oils dan 1 flower extract yang baik untuk kesehatan bibir.
Nah karena aku beli varian Ultracare untuk perawatan bibir sensitif dan mudah pecah-pecah, varian ini membawa Calendula Officinalis Extract yang berperan sebagai promotor hidrasi dan juga kekencangan kulit, juga memiliki wound-healing properties untuk mempercepat proses penyembuhan lapisan kulit yang rusak.
Selain itu, produk yang enggak punya fragrance sama sekali ini enggak terasa seperti lip gloss yang kental dan lengket. Teksturnya lumayan cair dan mudah untuk diratakan. So what's not to love about ZOYA Lip Essence? Selain harganya murah, kualitasnya juga beneran bagus!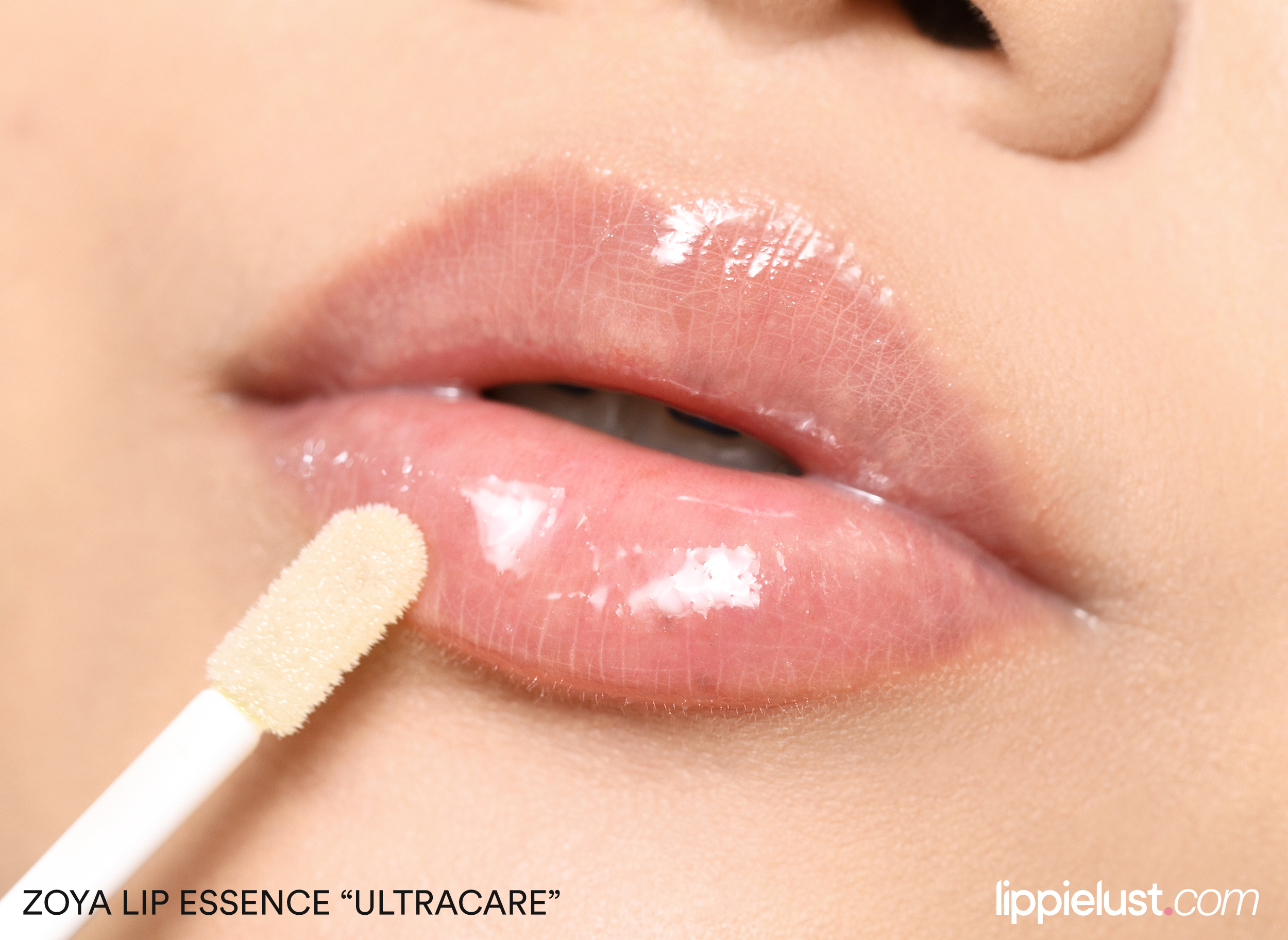 💧 Raiku Lip Oil
| | |
| --- | --- |
| Product Name | Raiku Lip Oil |
| Origin | Indonesia |
| Weight | 3,8gr |
| Price (Marketplace) | 118,000 |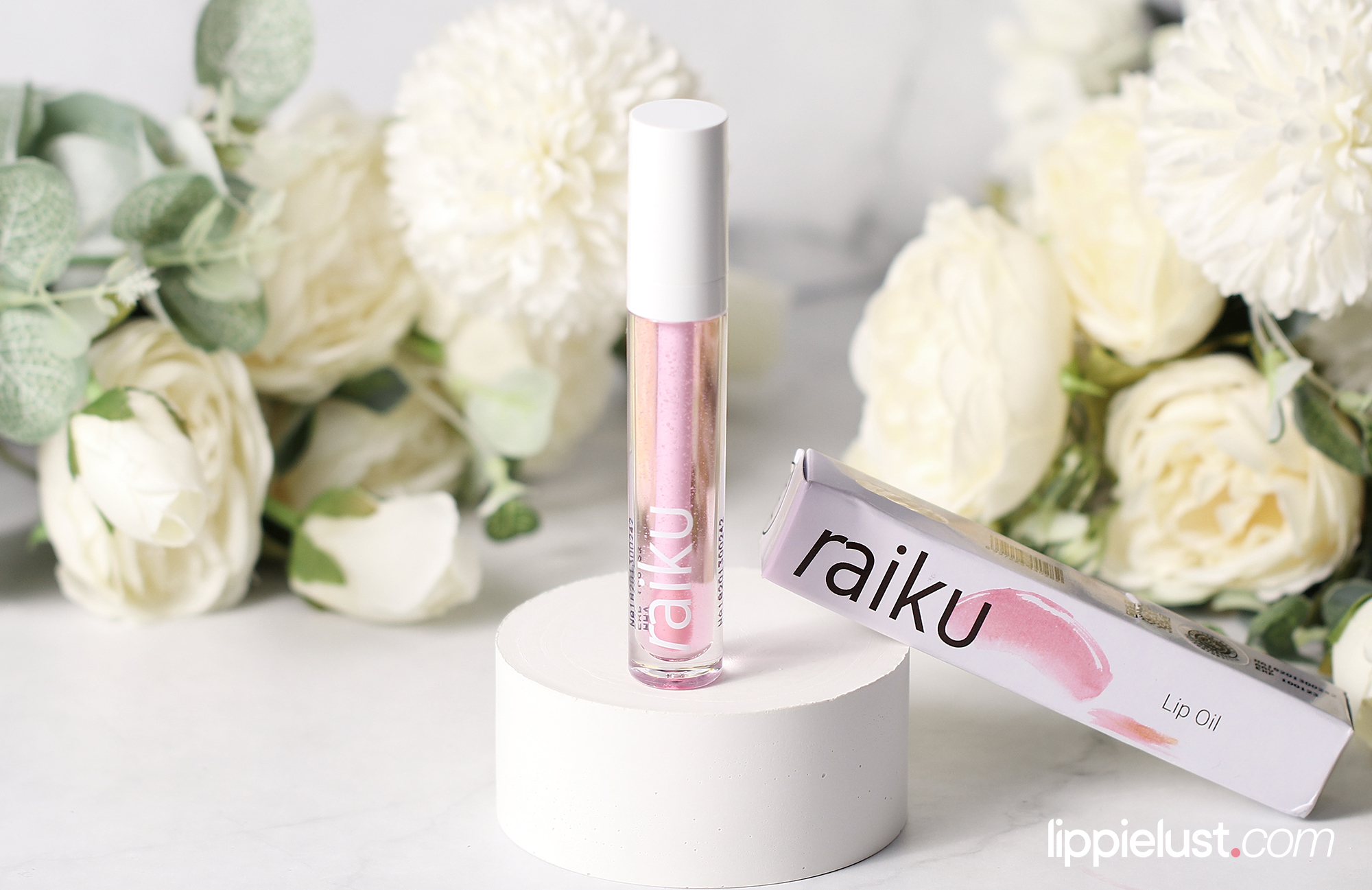 Produk lip oil lokal lainnya yang aku coba adalah Raiku lip oil. Produk yang baru aku beli sekitar awal bulan April lalu ini memiliki warna sheer pink dari pewarna tambahan Red 7 (CI 15850:1) yang menurutku enggak berpengaruh pada fungsi dan juga enggak terlalu berpengaruh pada tampilan akhir bibir.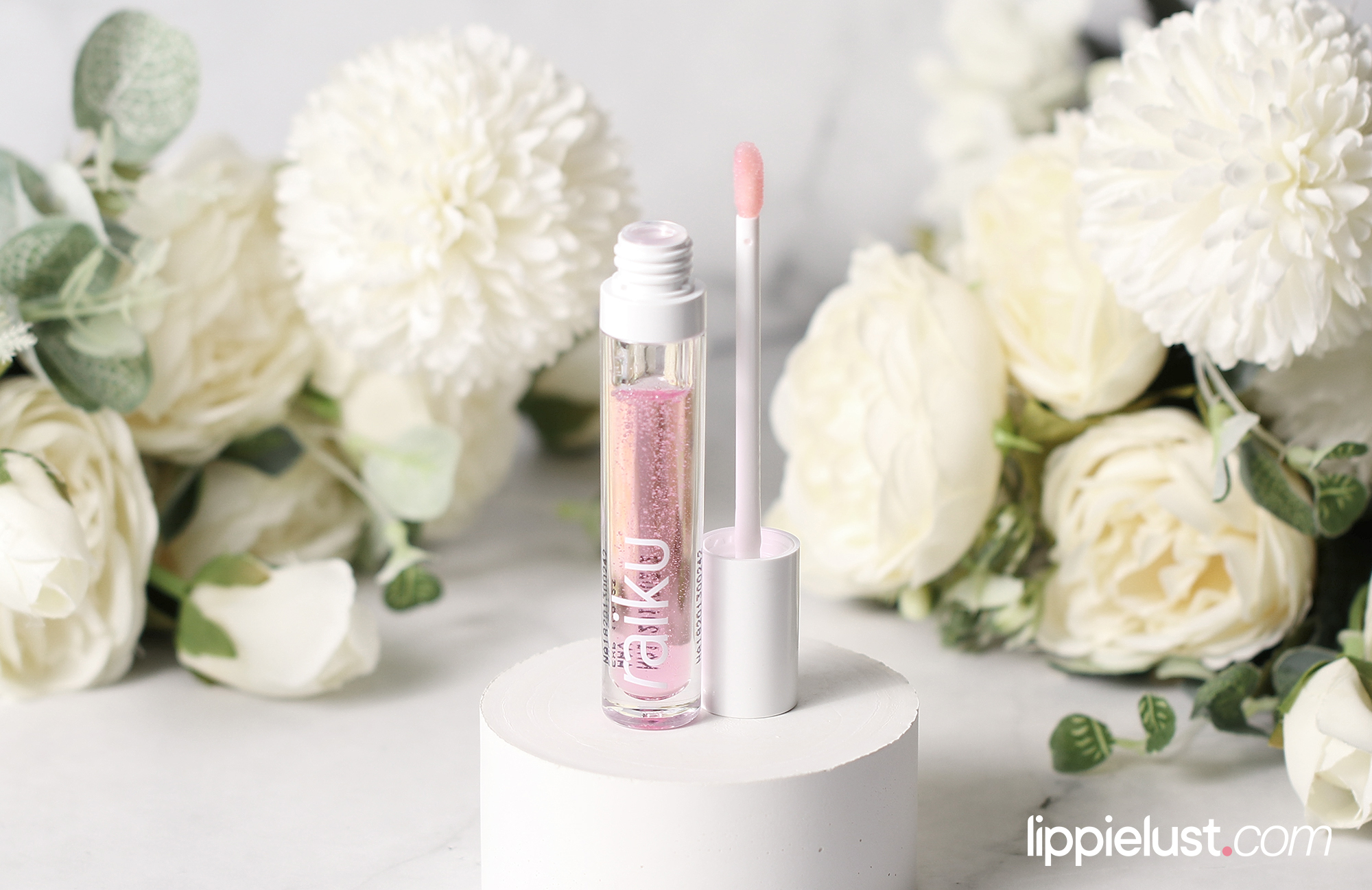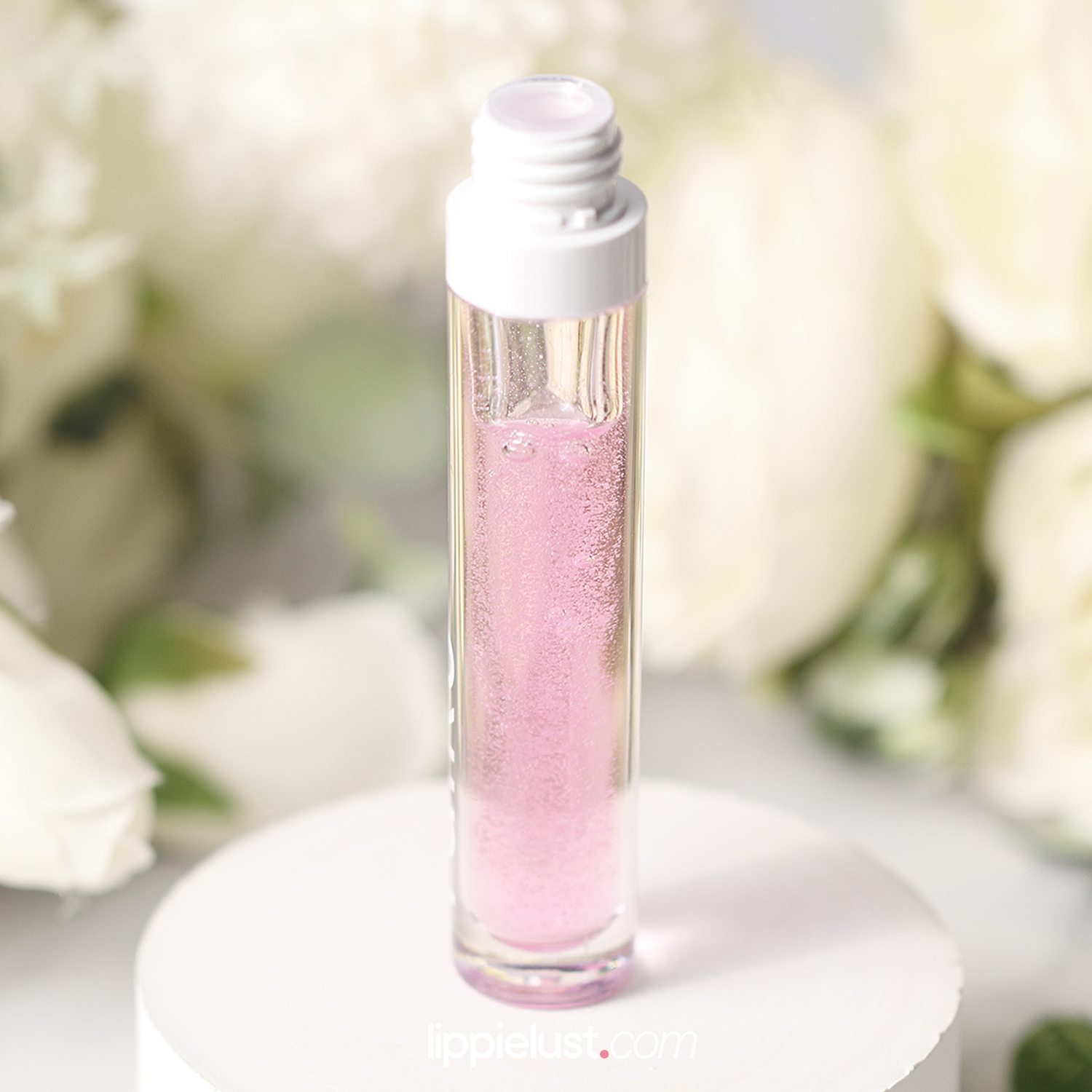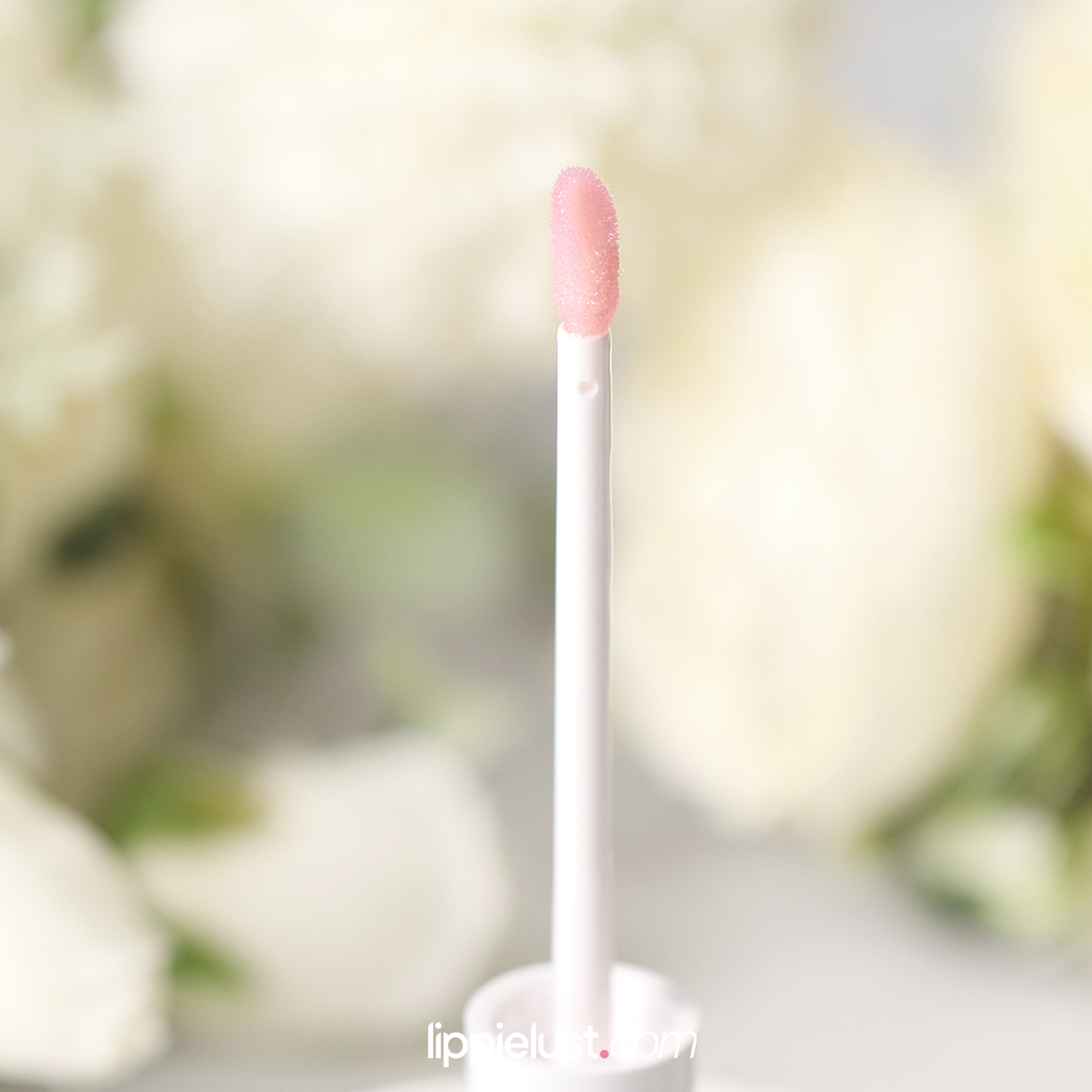 Meskipun memiliki tambahan pewarna, yang aku suka dari produk ini adalah rasanya yang ringan dan hampir tidak lengket (which means: feel-nya terasa seperti lip gloss tapi less sticky) sehingga produk ini memiliki dua fungsi: sebagai lip gloss / lip topper gloss atau sebagai lip treatment. Kenapa bisa sebagai lip treatment juga? Karena Raiku Lip Oil mengandung beberapa oils: Rosa Canina Fruit Oil a.k.a Rosehip Oil yang kaya akan fatty acids yang baik untuk kesehatan kulit, lalu ada juga Vitis Vinifera (Grape) Seed Oil yang kaya akan antioksidan dan vitamin E, Jojoba Oil, dan Corylus Americana (Hazel) Seed Oil yang bersifat oklusif juga emmoilent dengan fatty acids yang sangat bermanfaat untuk kesehatan bibir.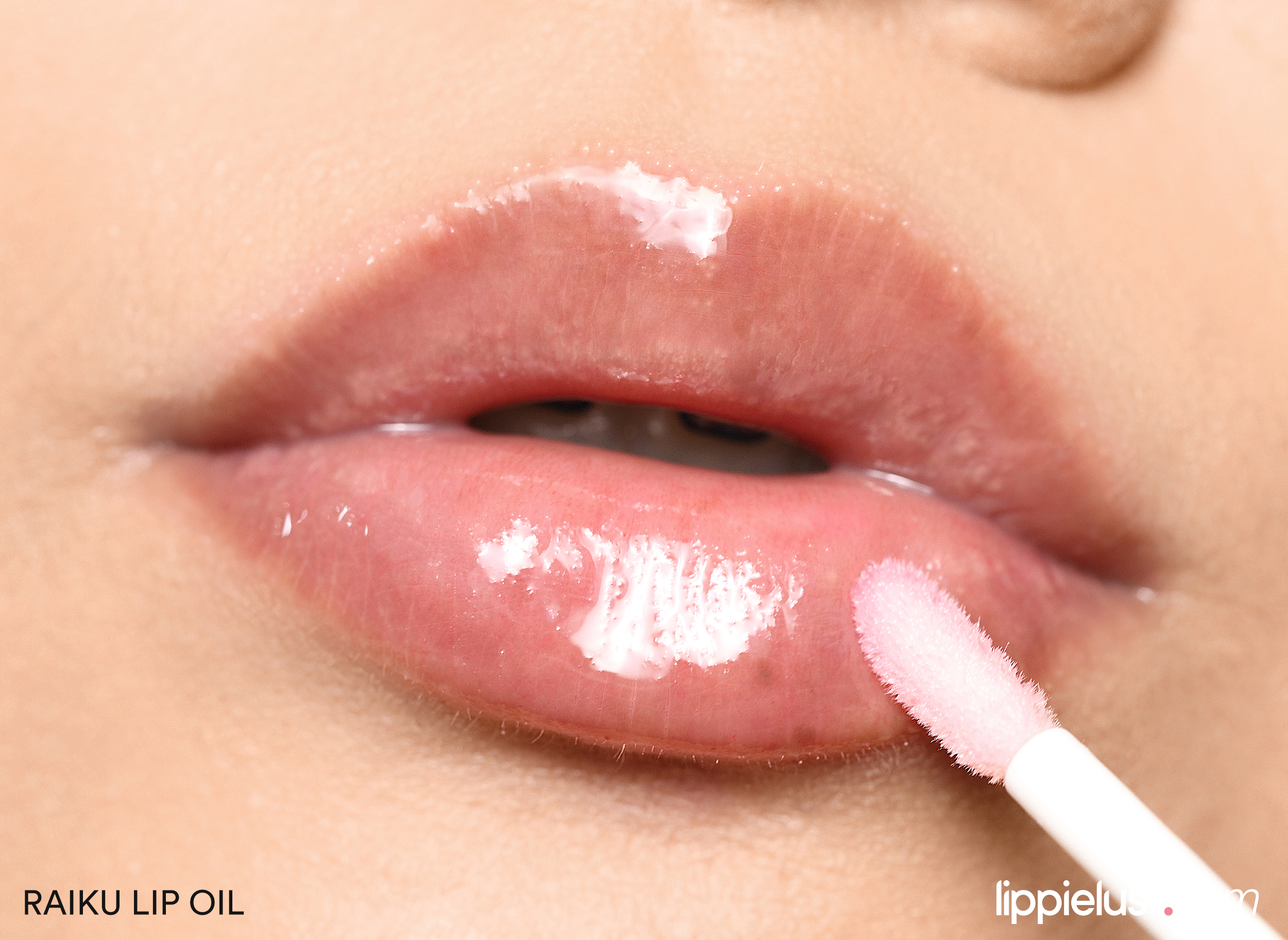 💧 Clarins Lip Comfort Oil
| | |
| --- | --- |
| Product Name | Clarins Lip Comfort Oil "03 Red Berry" |
| Origin | France |
| Weight | 7ml |
| Price (Marketplace) | 360,000 |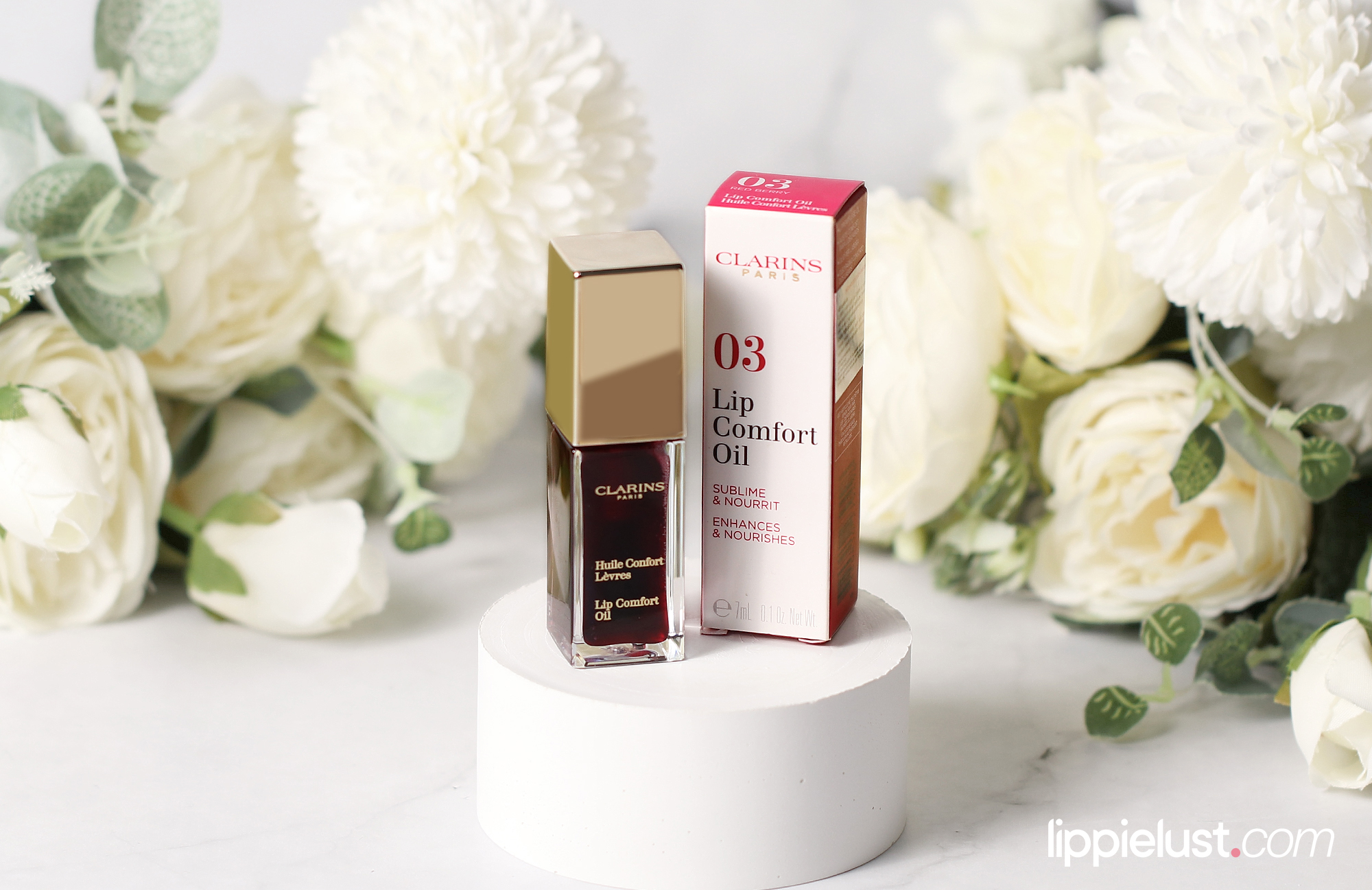 Produk lip oil termahal yang aku miliki — but no regret at all! Alasannya simpel, Clarins Lip Comfort Oil ini, sesuai namanya, nyaman banget dipakai. Meskipun setiap variannya memiliki warna, hal ini engga mempengaruhi kualitas lip oilnya.
Clarins Lip Comfort Oil memiliki 8 varian warna:
01 honey: Sheer golden honey

02 raspberry: Touch of raspberry pink shine

03 red berry: Hint of red

04 candy: pH-reactive for your customized shade of pink

05 tangerine: pH-reactive for your customized shade of coral

06 mint: Cooling mint effect with instant lip plumping results

07 honey glam: Shimmering sheer golden honey

08 blackberry: Hint of purple berry
Yang aku punya adalah varian 03 Red Berry, lip oil dengan hint merah. Jika dilihat dari daftar bahan bakunya, Clarins Lip Comfort Oil membawa fragrance (I should warn you guys: wanginya cukup kuat!) dan juga pewarna tambahan sehingga warna setiap shade-nya pun berbeda. Karena niatku hanya ingin menggunakannya sebagai lip treatment, maka aku gak begitu memikirkan pilihan warnanya. Meskipun begitu dari yang aku baca online enggak semua warna menghasilkan warna sheer di bibir, varian yang aku pilih cukup memberikan rona pink di bibir meskipun warna di botolnya merah pekat. Kamu bisa baca-baca lebih lanjut soal warna-warnanya ya, karena obviously warna yang aku pilih adalah warna yang 'paling aman' karena mirip sama colored sheer lip gloss.
Lalu, apa sih yang bikin produk ini spesial? Produk yang udah hadir sejak tahun 2016 dengan 3 warna original ini memiliki 3 main ingredients, yaitu: Hazelnut, Jojoba, dan Raspberry, dan terus menambahkan varian warnanya sejak itu, tapi tidak mengubah main ingredients-nya sehingga sampai saat ini Clarins Lip Comfort Oil masih terus 'laku' dan jadi favorit banyak orang.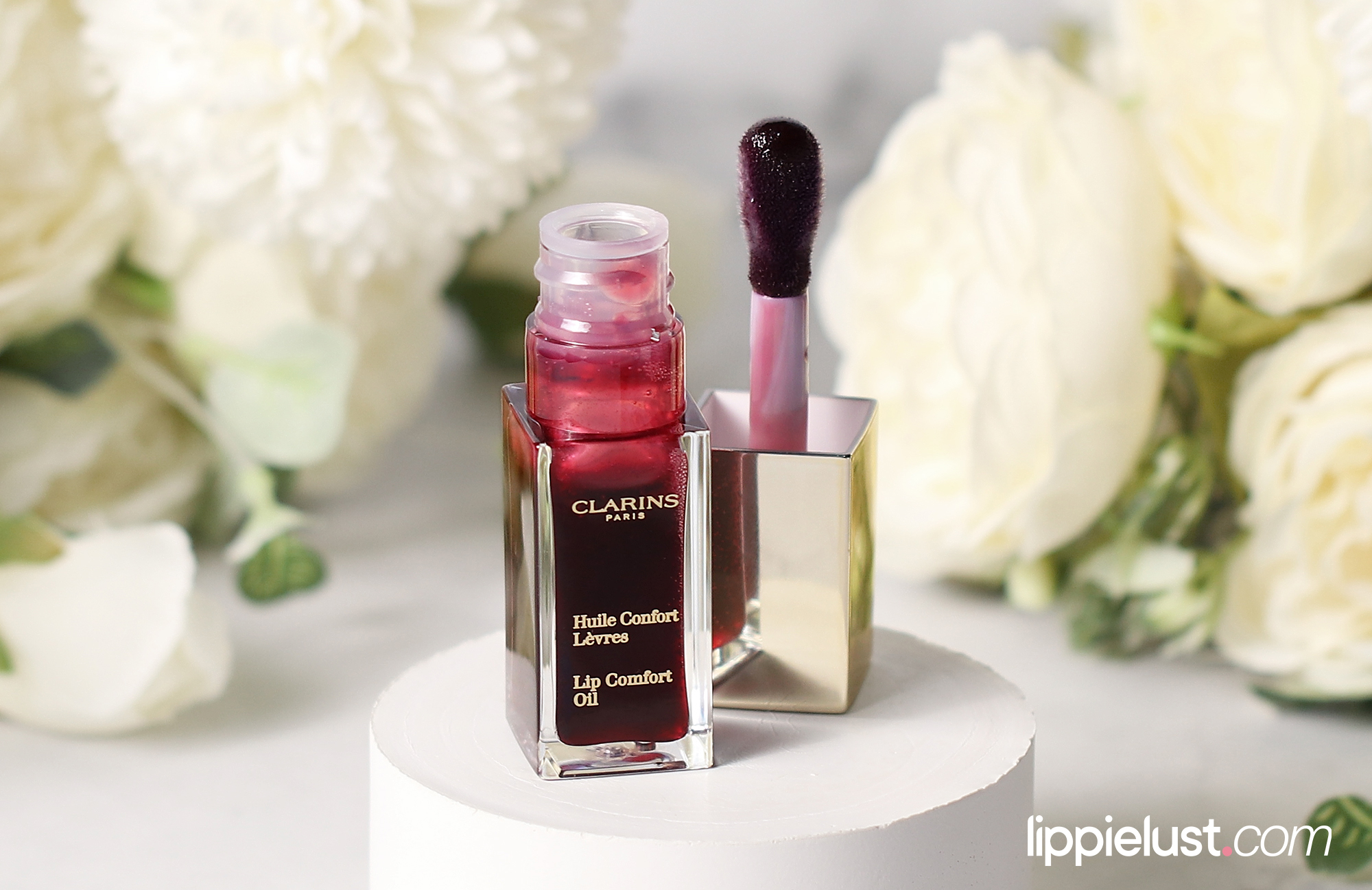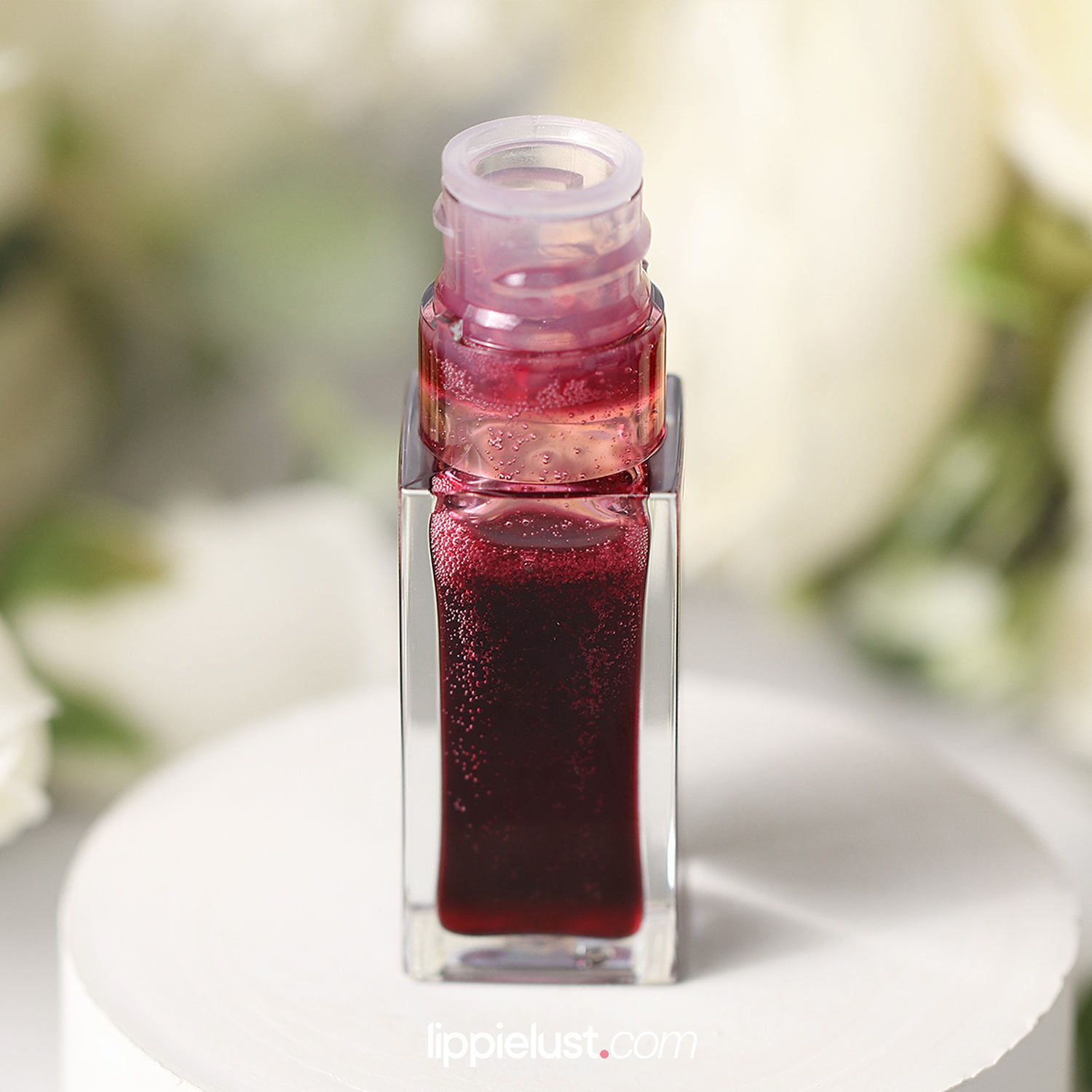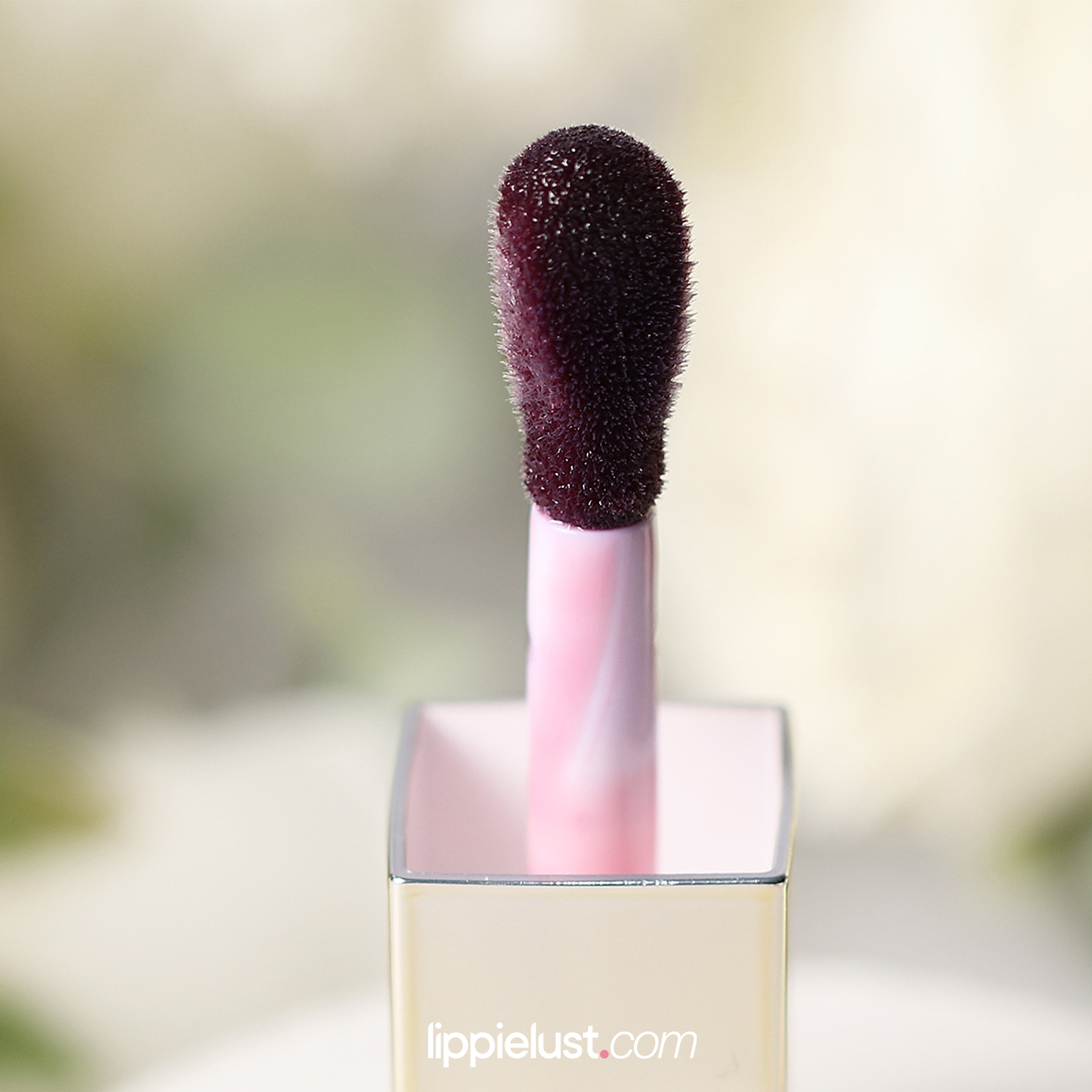 Clarins Lip Comfort Oil lebih terasa seperti gel dengan konsistensi yang lumayan kental. Aku enggak bisa mengatakan kalau produk ini benar-benar non-sticky karena dari pengalamanku, rasanya masih terasa lengket di bibir jika diaplikasikan secara penuh namun enggak terasa berat. Tetapi rasa lengketnya ini enggak bertahan lama, ia berangsur-angsur menghilang seiring dengan layer oil-nya yang menyerap ke dalam lapisan kulit bibir. 
Clarins Lip Comfort Oil '03 Red Berry' ini jadi jagoanku kalau lagi pengen bare face seharian tapi bibir tetap 'tinted'. Karena pengaruh warnanya, bibir jadi terlihat rosy pink yang sehat tapi enggak meninggalkan bekas stain (which I don't like it on my lip oil) jadi sewaktu-waktu warnanya bisa luntur dan tampilan bare lips jadi seperti semula, tapi kebaikan-kebaikan oil-nya udah menyerap ke dalam lapisan kulit bibir. 😍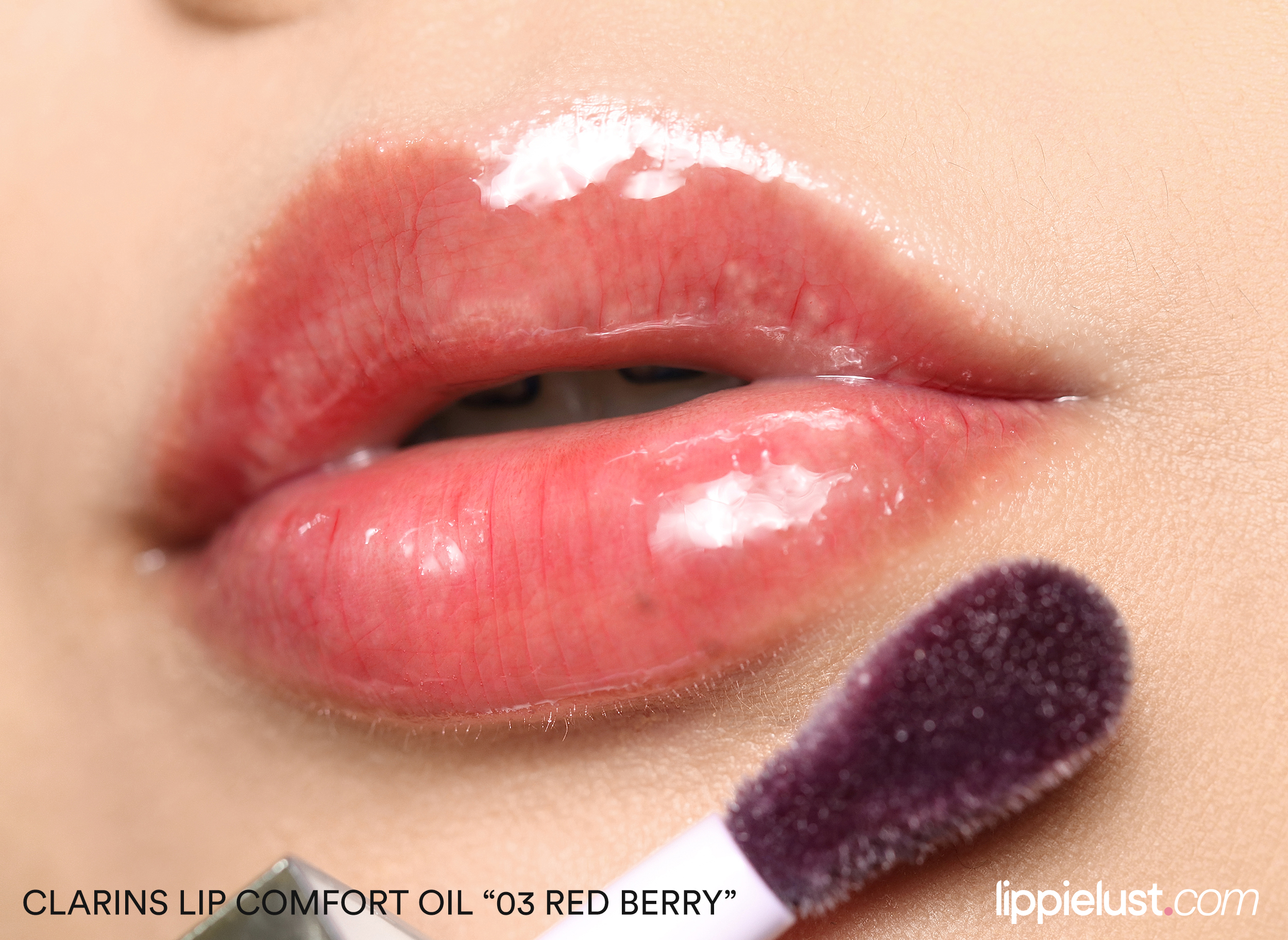 💧 Innisfree Green Tea Lip Conditioning Oil
| | |
| --- | --- |
| Product Name | Innisfree Green Tea Lip Conditioning Oil |
| Origin | Korea |
| Weight | 4,5gr |
| Price (Marketplace) | 100,000 |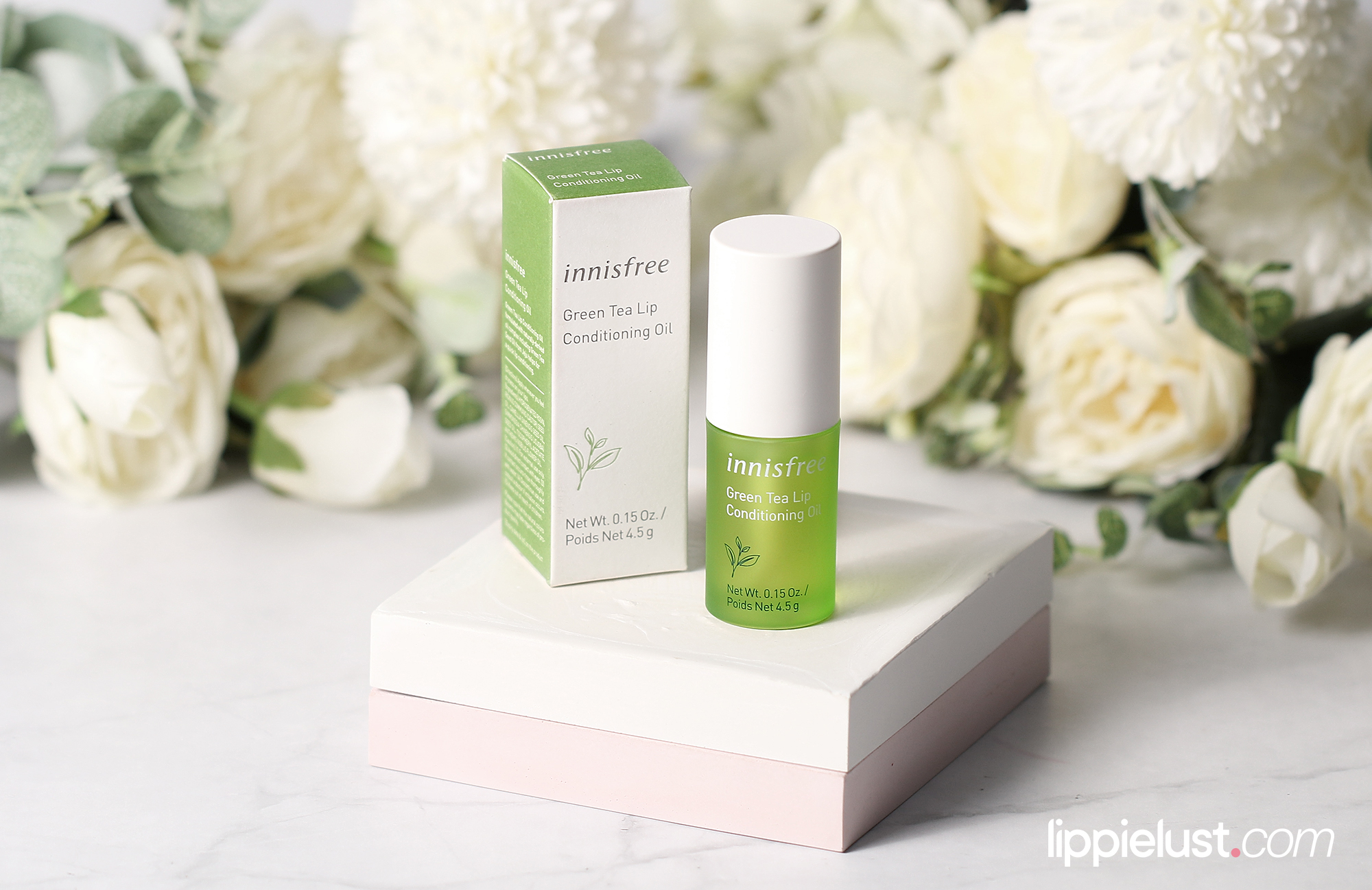 Produk lip oil dari Korea kedua yang aku punya: Innisfree Green Tea Lip Conditioning Oil. Produk ini adalah produk lip treatment non-lokal yang paling baru dibeli — solely just to feed my curiosity —. Jika dilihat melalui official website-nya, Innisfree Green Tea Lip Conditioning Oil ini memiliki oil complex: Green Tea Seed Oil, Jojoba Oil, dan Castor Oil. Selain itu, Innisfree juga mengatakan bahwa produk ini memiliki kandungan 'Beauty Green Tea' dari Jeju Island yang mengandung asam amino tinggi yang sangat baik untuk hydration dan juga moisture untuk kulit.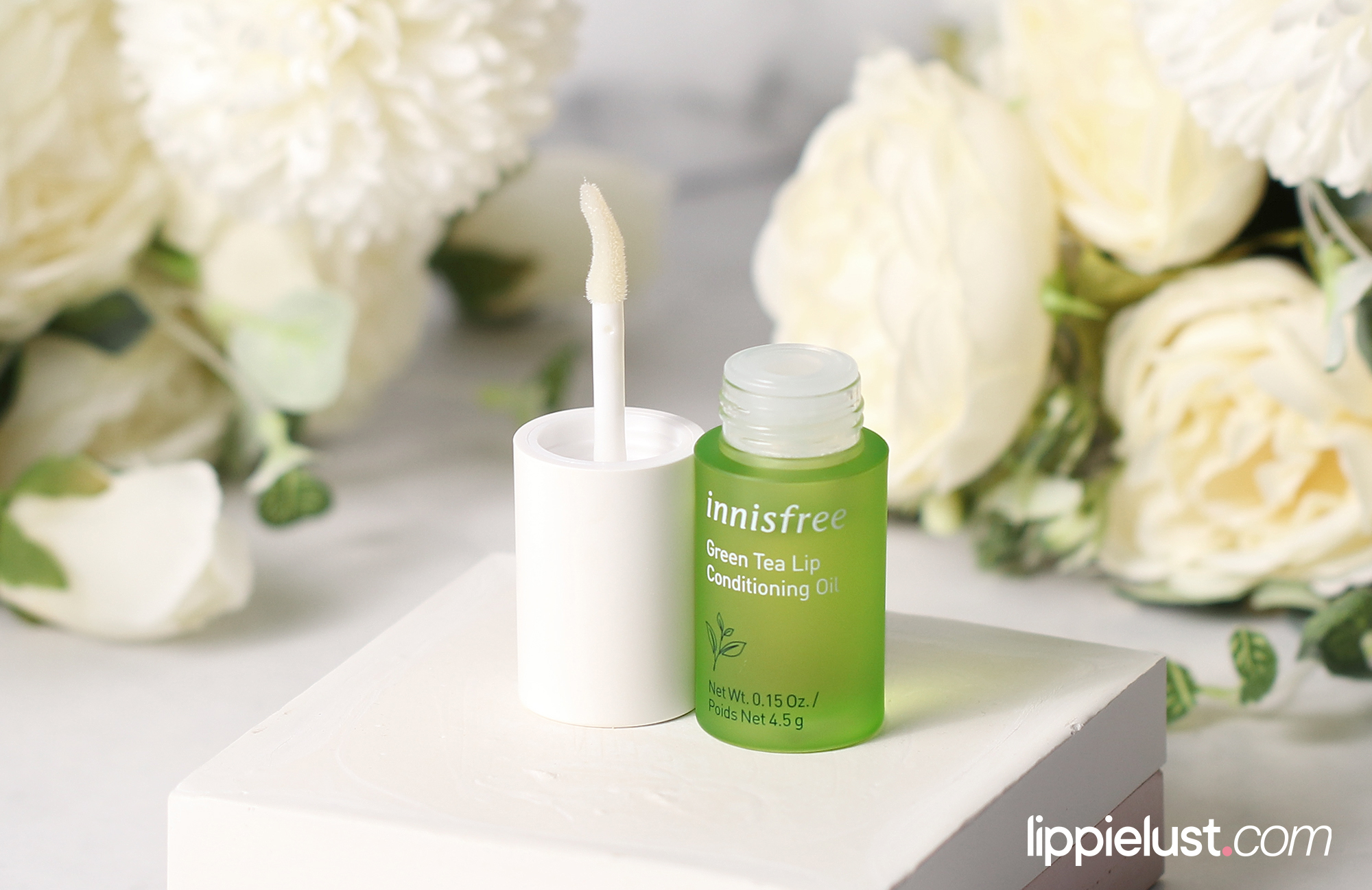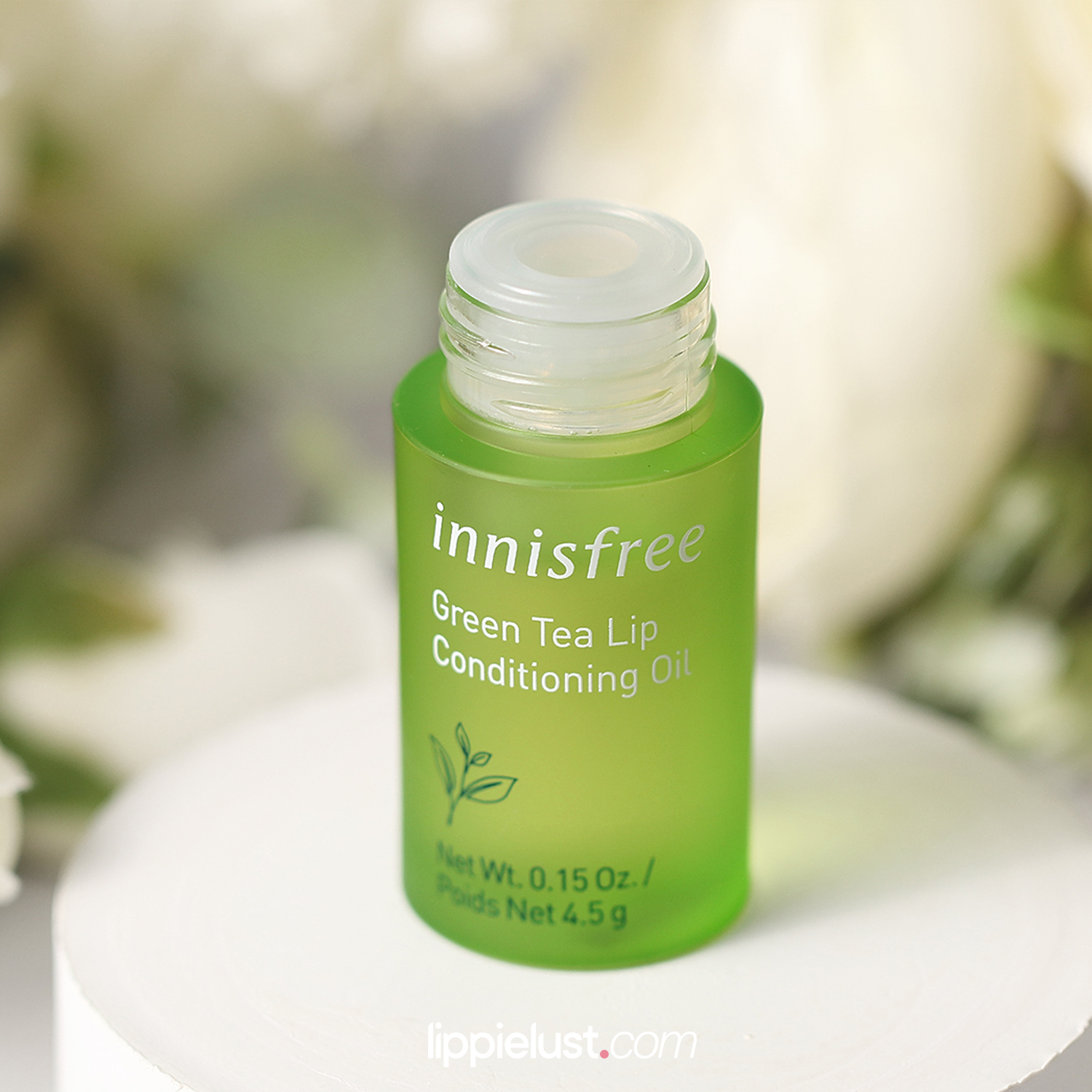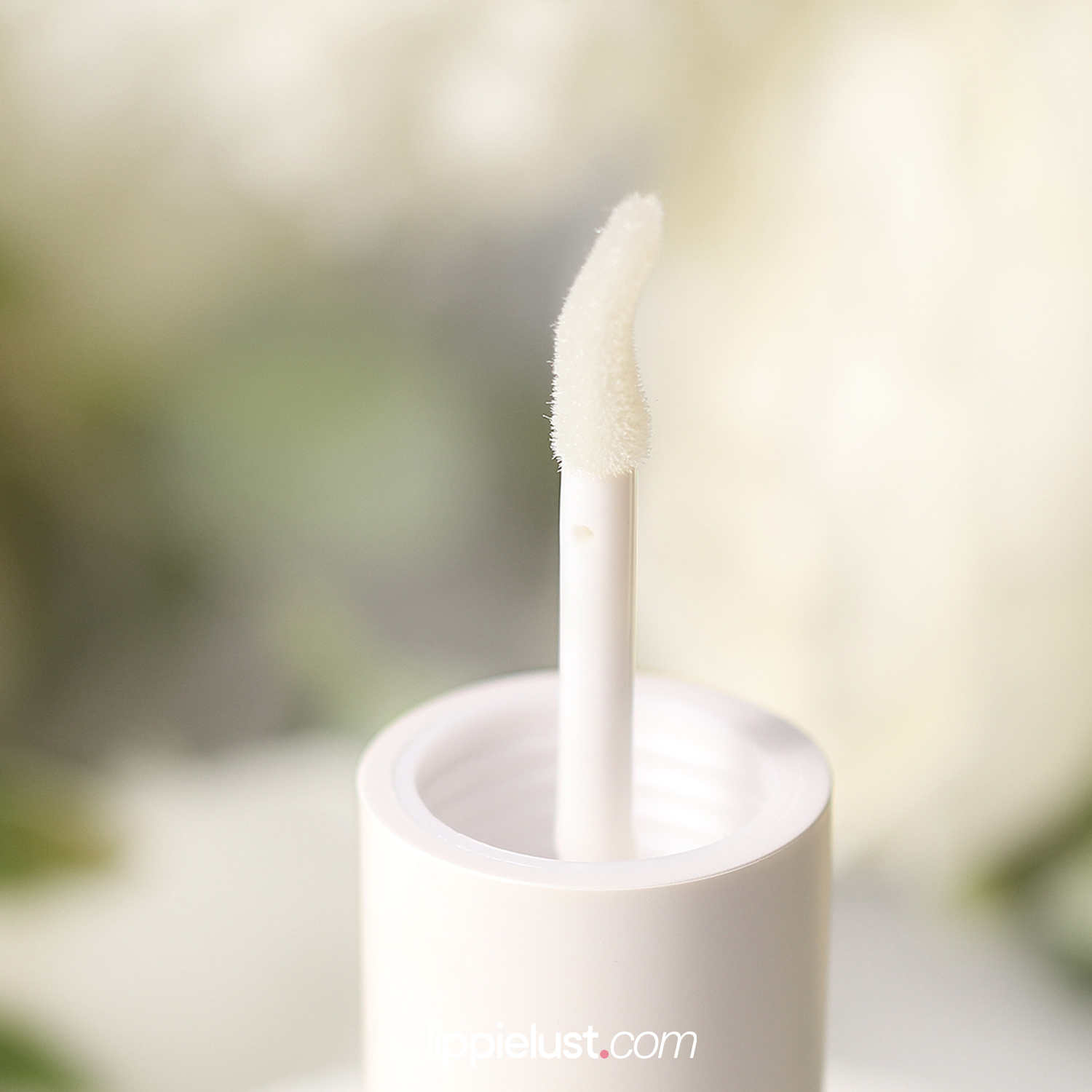 Now comes to the most important point: does this product really work? Inilah yang masih aku coba sampai saat ini. Selain aplikatornya yang unik dan ergonomis dimana bentuknya seperti kurva yang pas banget dengan bentuk lekukan bibir sehingga pengaplikasiannya pun menjadi mudah. Sejauh ini Innisfree Green Tea Lip Conditioning Oil terasa sangat ringan, tidak lengket, dan tidak terasa berminyak. 
Produk ini memiliki ingredients list yang minimalis tapi padat. Dari keenam bahan baku yang tertulis di packaging box, terdapat 4 jenis skin-loving oils dan juga Vitamin E (Tocopheryl Acetate) sehingga kamu akan langsung merasakan kebaikan oils di dalamnya. Produk ini juga bisa dijadikan lip topper kalau kamu mau, karena ia bisa stay tanpa bleeding di bibir.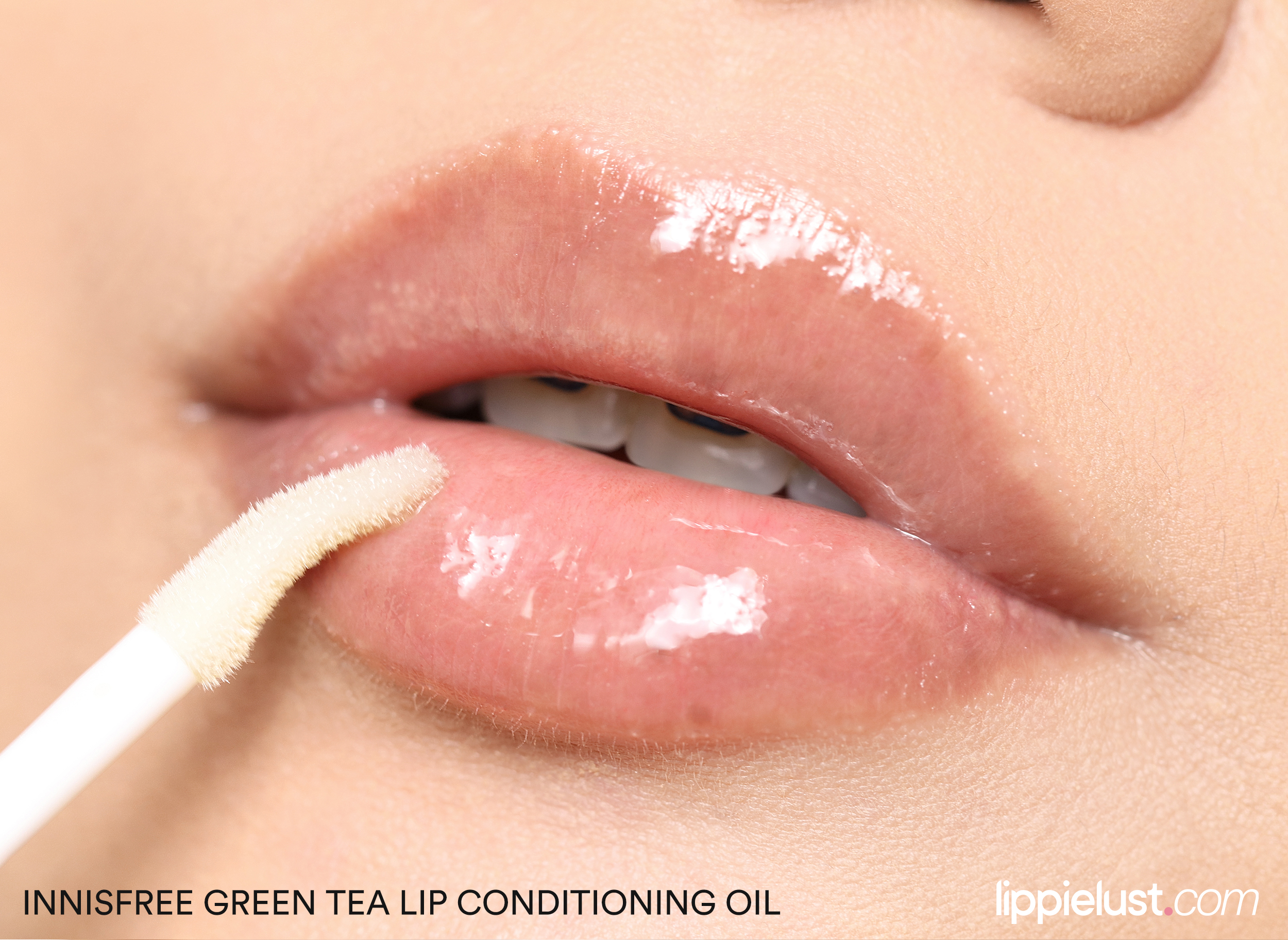 Which One Should I Buy?
To me, every lip oils are good — as long as it contains REAL skin-loving, occlusive oils (better yet, contains so many plant-based oils). Aku rekomendasikan kamu untuk cari tahu terlebih dahulu daftar oils yang dibawa oleh produk lip oil yang akan kamu beli, karena saat ini makin banyak produk yang memakai nama 'lip oil' tapi tidak mengandung oil sama sekali.
Cek tabel di bawah untuk lihat perbandingan kelima produk yang aku review di atas ya!
Mobile Phone Users: geser bagian tabel untuk lihat informasi semua produk.
| | Zoya Lip Essence | I'M Meme Bare Lips Oil | Raiku Lip Oil | Clarins Lip Comfort Oil | Innisfree Green Tea Lip Conditioning Oil |
| --- | --- | --- | --- | --- | --- |
| Origin | Indonesia | Korea | Indonesia | France | Korea |
| Oils | 4 | 6 | 4 | 4 | 4 |
| Vitamin E | Yes | No | Yes | Yes | Yes |
| Additional Hero Ingredients | Calendula Flower Extract | Glycerin | – | Soybean Oil | – |
| Net. Weight | 2ml | 2,8gr | 3,8gr | 7ml | 4,5gr |
| Color on Bottle | Clear | Sheer Orange | Sheer Pink | Dark burgundy red | Clear |
| Colorant | No | Yes, Natural | Yes, Artificial | Yes, Artificial & Natural (Bixa Orellana Seed Oil) | No |
| Fragrance | Yes, Natural | Yes, Natural | No | Yes, Artificial | No, but smells like plastic |
| Texture | Glossy | Glossy | Glossy | Glossy | Glossy |
| Stickiness | 2 (Low) | 2 (Low) | 2 (Low) | 3 (Average) | 2 (Low) |
| Greasiness | 3 (Average) | 3 (Average) | 3 (Average) | 3 (Average) | 3 (Average) |
| Price | 50,000 | 135,000 | 118,000 | 360,000 | 100,000 |
| Variant | 3 | 1 | 1 | 8 | 1 |
Conclusion
Nah itu dia kelima lip oils yang aku punya dan aku rekomendasikan untuk kamu coba! Setiap produk pasti ada pros & cons-nya, tinggal kamu sesuaikan dengan selera, kondisi, dan juga kebutuhan bibirmu sendiri. Adakah produk yang udah kamu coba atau paling menarik perhatianmu? Share disini yuk!