Berhubung kita semua lagi dilanda PPKM dan alhasil kita semua lebih sering berada di rumah, tingkat penggunaan internet kita pasti naik. Kenapa? Karena Internet adalah sebuah easy-access menuju entertainment dan informasi; Internet ada di genggaman kita. Nah, salah satu hal yang paling banyak diakses di internet adalah berita tentang isu-isu hangat yang sedang terjadi  (e.g politik, covid-19, kesehatan, dll).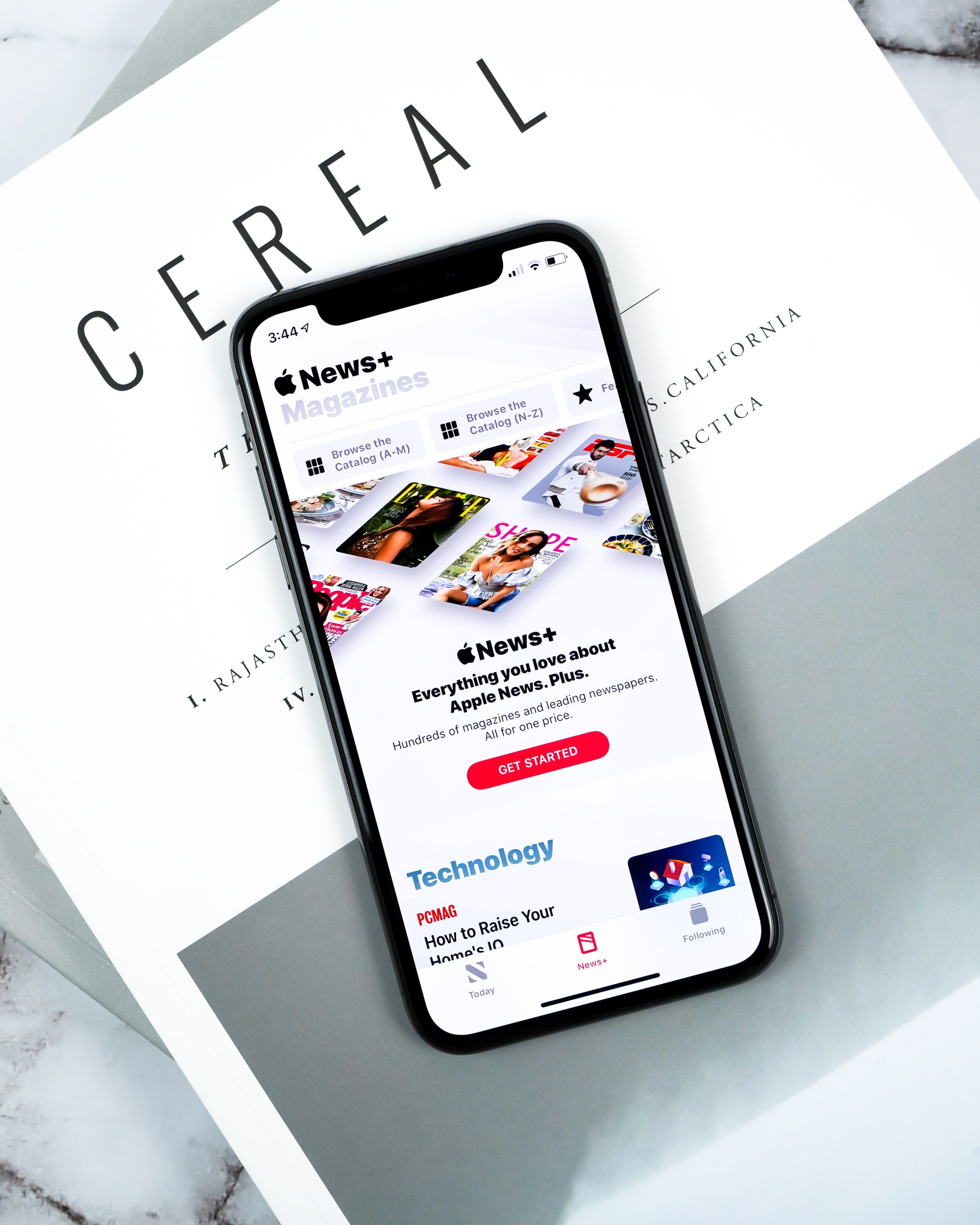 Photo by Daniel Korpai via Unsplash
Beda sama TV, platform berita digital  terpercaya dan koran harian; kalau berita di media-media yang sudah disebut tadi itu pasti trustworthy, berita-berita di Internet belum tentu. Di TV dan platform terpercaya lainnya, berita hanya bisa disiarkan/dipublikasi oleh acara-acara berita yang sudah jelas kredibilitasnya dan ditulis oleh jurnalis-jurnalis yang memang sudah ditugaskan untuk mencari informasi asli berita tersebut. Tanggung jawab televisi terhadap penyiaran berita benar-benar dipegang. Beda halnya dengan internet. Semua orang bisa menulis berita, mau mereka yang certified journalist, yang hanya hobi menulis, atau mereka yang iseng-iseng saja, dan berita tersebut bisa diakses oleh siapapun. Hal inilah yang membuat berita-berita enggak benar/palsu alias hoax bertebaran di internet. Sayangnya, banyak sekali pengguna internet yang mempercayai berita-berita enggak benar itu.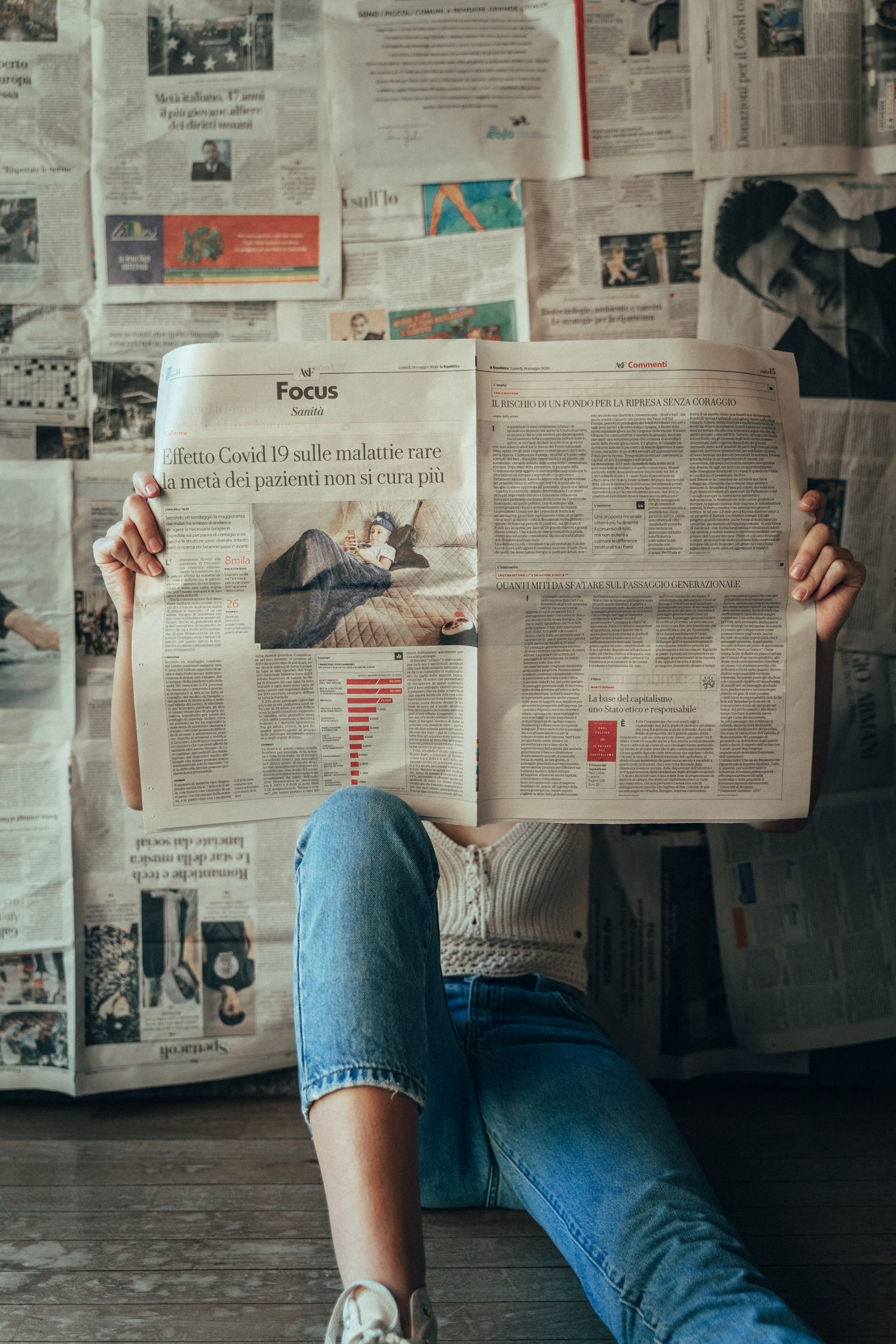 Photo by Ludovica Dri via Unsplash
Di bagian Internet yang manakah hoax ini biasanya tersebar? Sosial media.
Instagram, YouTube, WhatsApp, dan Facebook adalah media-media sosial yang paling banyak digunakan, dan di platform-platform tersebut, semua orang dapat dengan mudahnya membuat sebuah akun dan membuat konten, termasuk konten berita. Postingan yang dilakukan di media-media sosial tersebut tidak ada pengawasannya, maka karena itu, hoax bisa dengan mudahnya lolos dan terpublikasi. Karena ini, tidaklah disarankan untuk membaca berita yang dipublikasi di sosial media. 
Nah, tentunya, kita enggak mau jadi pengguna internet yang salah menerima berita, dan yang mempercayai sesuatu yang belum dibuktikan atau enggak benar. 
Ada caranya untuk menghindari kita termakan berita palsu:
Jangan terima berita yang kamu dapatkan dari social media. Social media seperti Instagram, Twitter, dan Facebook sangatlah mudah untuk diakses, dan siapapun bisa membuat konten di platform-platform tersebut. Penulisan dan publikasi konten enggak ada pengawasan, so, berita-berita palsu sangat mudah dibuat dan didistribusikan di situ. Akan lebih baik kalau kamu akses website berita yang sudah terpercaya.
Cek penulisnya. Sangat penting untuk kita cek penulis dari sebuah berita. Apakah mereka certified journalist? A professional? Apakah tulisan-tulisan mereka bisa dipercayai?
Kapan berita ditulis? Sebuah berita yang enggak update bisa mengandung informasi-informasi yang sudah enggak lagi valid/ada pembaharuan.
Selalu cari berita yang sama dari berbagai macam sumber. Jangan hanya terima berita dari satu sumber. Lebih banyak sumber akan lebih baik karena kita bisa lihat informasi mana saja yang benar dan mana yang enggak benar.
Kalau kita udah dibekali oleh cara pikir yang kritis, aku yakin kita akan dijauhkan dari berita hoax. Be a smart reader and a smart internet user. Selalu cek sumber, penulis, dan tanggal.
Source(s):
Dentzel, Z. D. (2013). How the Internet Has Changed Everyday Life. OpenMind BBVA. https://www.bbvaopenmind.com/en/articles/internet-changed-everyday-life/
How can I avoid fake news? (2021, May 24). Fair Agency. https://www.fairagency.org/answers/how-can-i-avoid-misinformation-or-fake-news/
Most popular social networks worldwide as of July 2021, ranked by number of active users. (2021, July). Statista. https://www.statista.com/statistics/272014/global-social-networks-ranked-by-number-of-users/