Setelah skincare, akhirnya kita mulai bisa menyaksikan the rise of lip care! Siapa sih yang enggak mau bibir natural kita terlihat smooth, lembab, dan well-pigmented? Hasil swatch produk lippie juga akan terlihat lebih flawless di atas bibir yang sehat. Nah, karena itu, kesadaran terhadap kesehatan bibir makin tinggi nih di kalangan kita para beauty enthusiast, which means: more lip care products!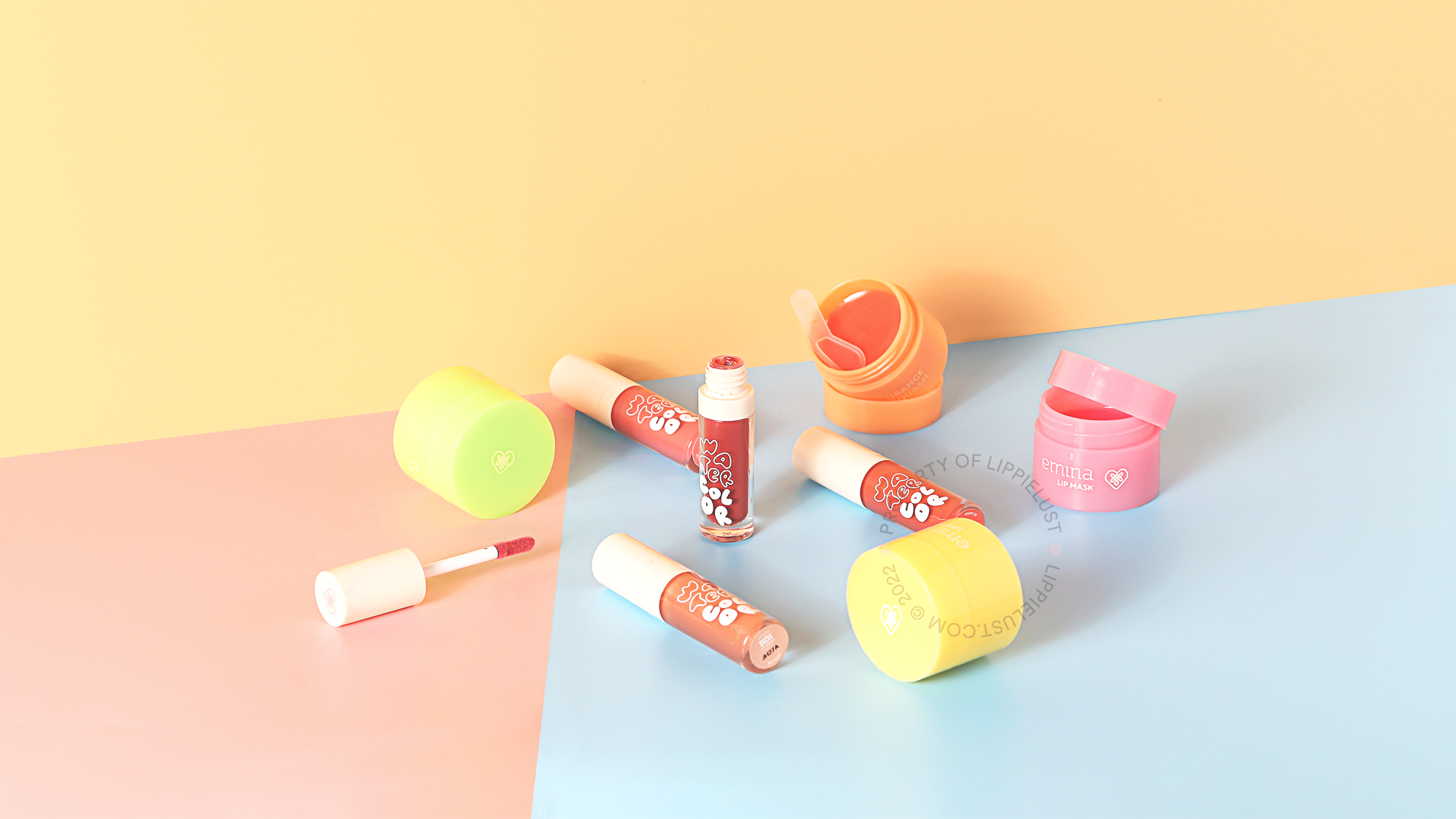 This time, aku mau review produk lip care dari Emina: Lip Mask dan Watercolor Lip Serum. Let's get into it!
EMINA LIP MASK
| | |
| --- | --- |
| Product Name | Emina Lip Mask |
| Produced By | PT Paragon Technology and Innovation |
| Net. Weight / Price | 9g / Rp 38.500 |
✨Packaging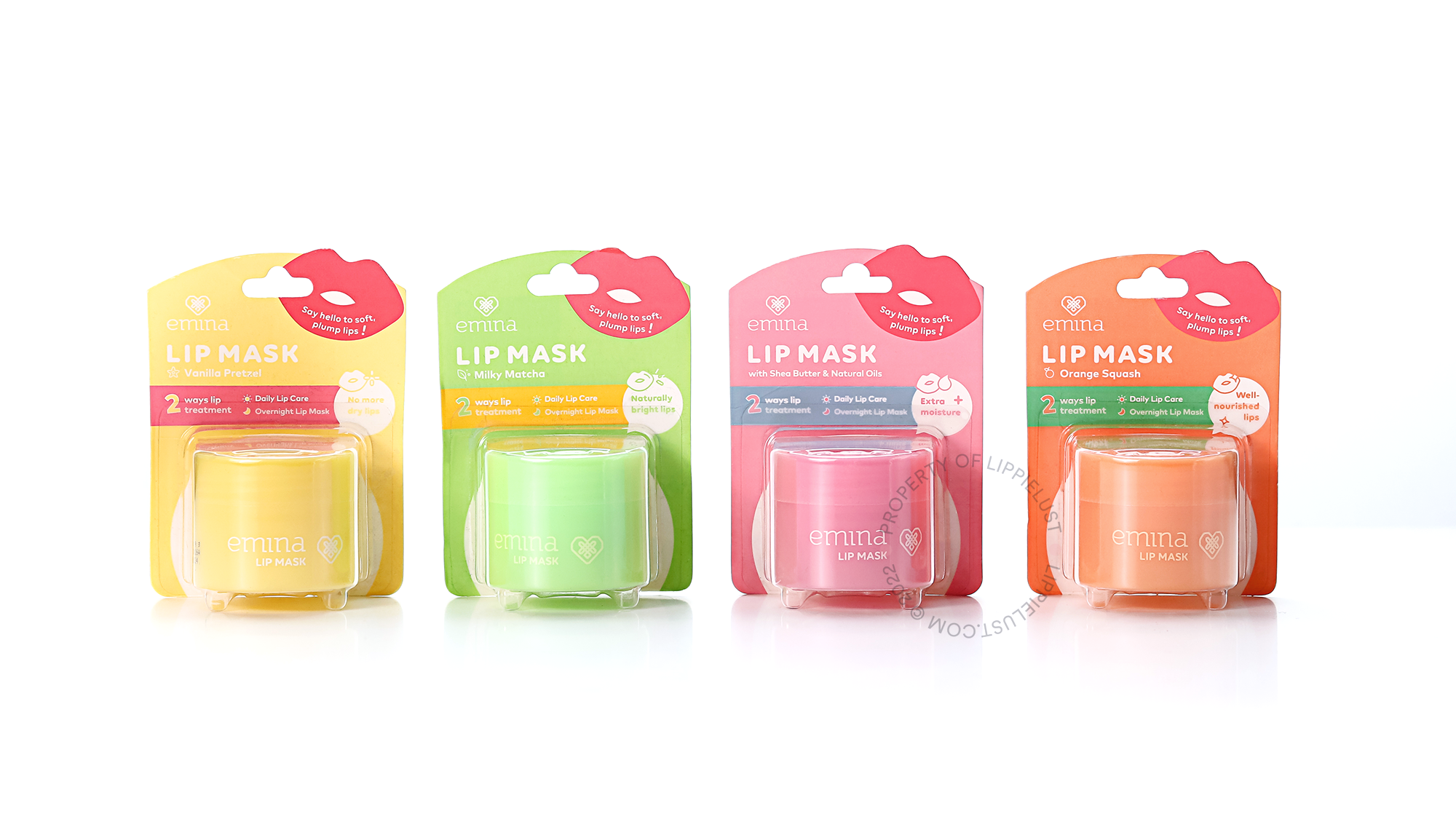 It's the definition of "cuteness in simplicity"! Enggak banyak graphic design-nya, tapi tetap terlihat gemas dengan warna pilihannya: ada yang berwarna pink, orange, hijau, dan kuning. Selain itu, kita dikasih spatula supaya jari kita enggak perlu belepotan saat mengambil produk. It's handy! Ukurannya juga kecil, bisa kita genggam dengan nyaman. Packaging jenis seperti ini lebih cocok untuk disimpan di rumah (not travel-friendly; it could get messy outside of the house).
✨The Product and The Formula Itself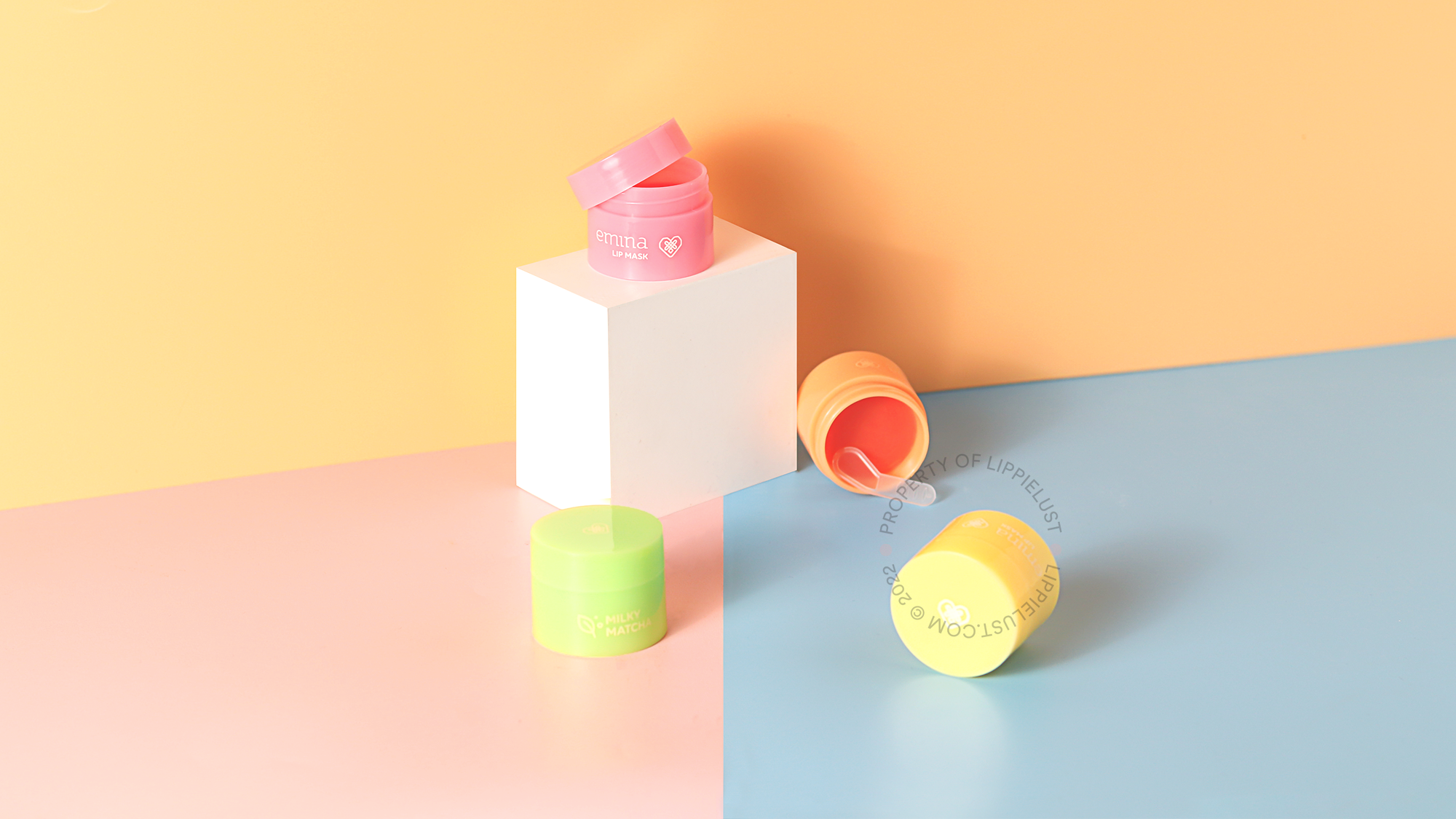 Semua varian memiliki kandungan yang sama, kok. Bedanya hanya ada pada pewarna dan aroma:
Original – aroma layaknya balm biasa.

Milky Matcha – aroma pekat susu matcha/green tea.

Vanilla Pretzel – aroma ringan gula dan vanilla.

Orange Squash – aroma pekat jeruk.
Teksturnya mirip dengan petroleum jelly, hanya saja dengan viscosity dan feel minyak yang lebih rendah menjadikan produk ini terasa less greasy.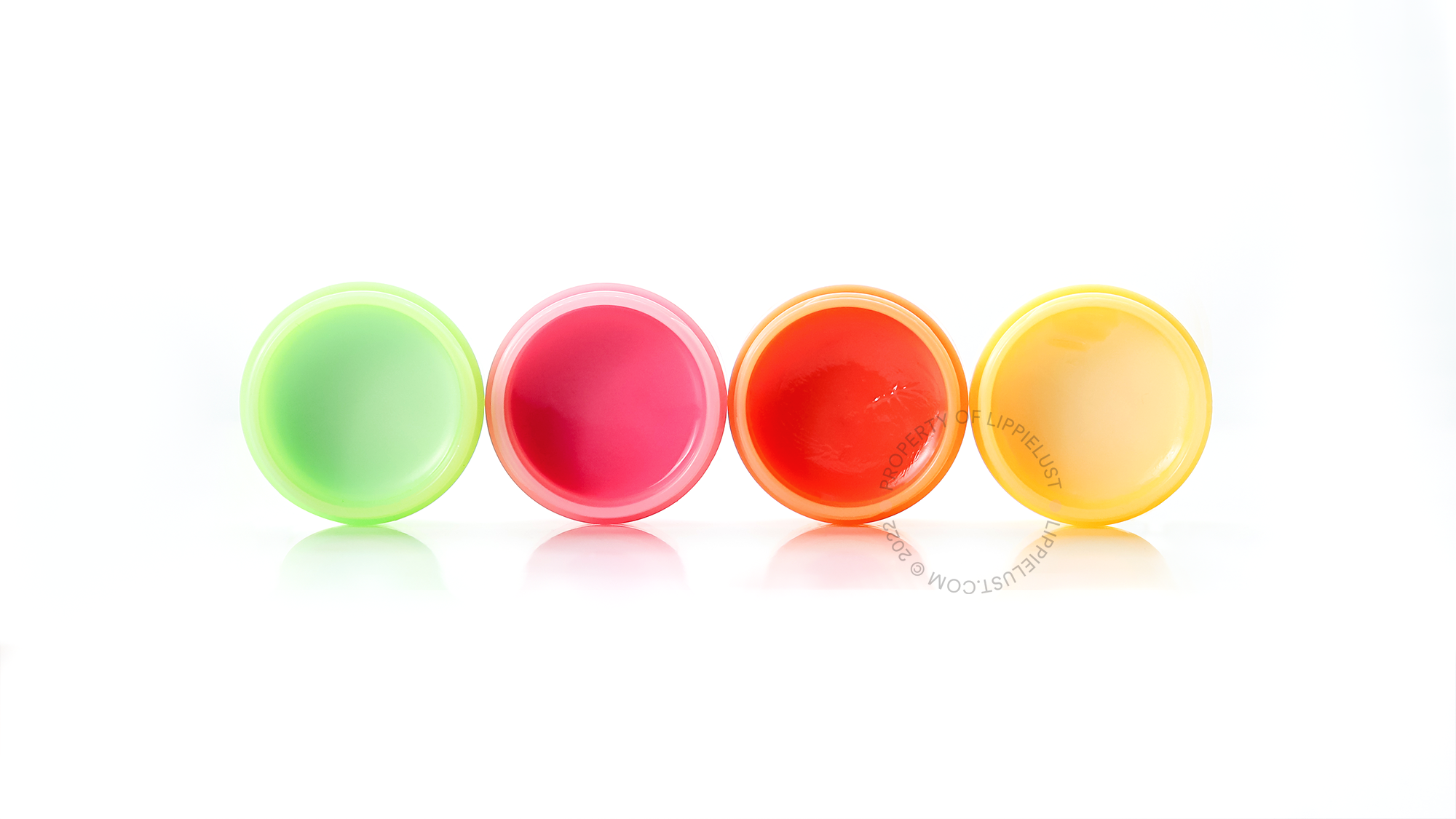 Emina menyediakan mini spatula untuk produk ini, and it's very efficient! Jari-jari aku jadi enggak perlu berlumuran dengan produk yang biasanya suka nyelip di sela-sela kuku. Lovely! Terus, setelah aku coba apply di bibir, aku langsung bisa merasakan kandungan pelembabnya, dan ini tuh bukan tipe lembab yang berminyak, lebih cenderung creamy. Untuk warna, ini bening yaa karena fungsinya memang bukan untuk rias melainkan pure lip care. 
10 minutes into wearing the product, beberapa area kering di bibirku menghilang dan tampaknya jadi terlihat fresh dan terhidrasi. Terus, look-nya enggak lebay kok; enggak overly glossy, enggak meninggalkan layer putih, dll. Feel-nya juga enggak overly-weighted, alias nyaman. Jadi, ini bisa banget digunakan sebagai lip balm biasa untuk pergi-pergi. Nah, kalau 10 menit saja udah bisa meresap di bibir dan membuat bibir aku lebih lembab, I think it can do more overnight as a sleeping lip mask!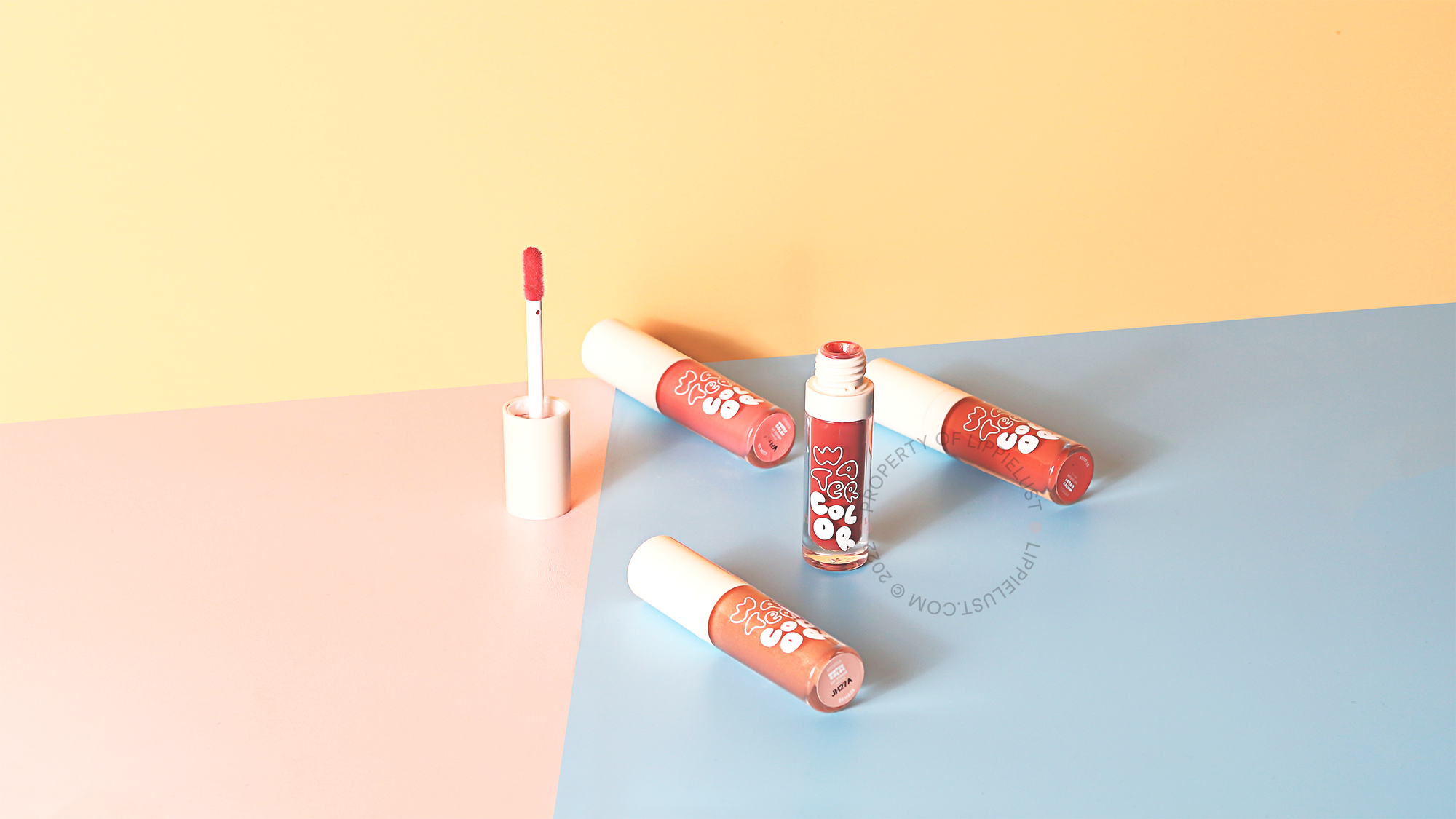 Emina Watermelon Lip Serum
| | |
| --- | --- |
| Product Name | Emina Watercolor Lip Serum |
| Produced By | PT Paragon Technology and Innovation |
| Net. Weight / Price | 2g / Rp 35.500 |
✨Packaging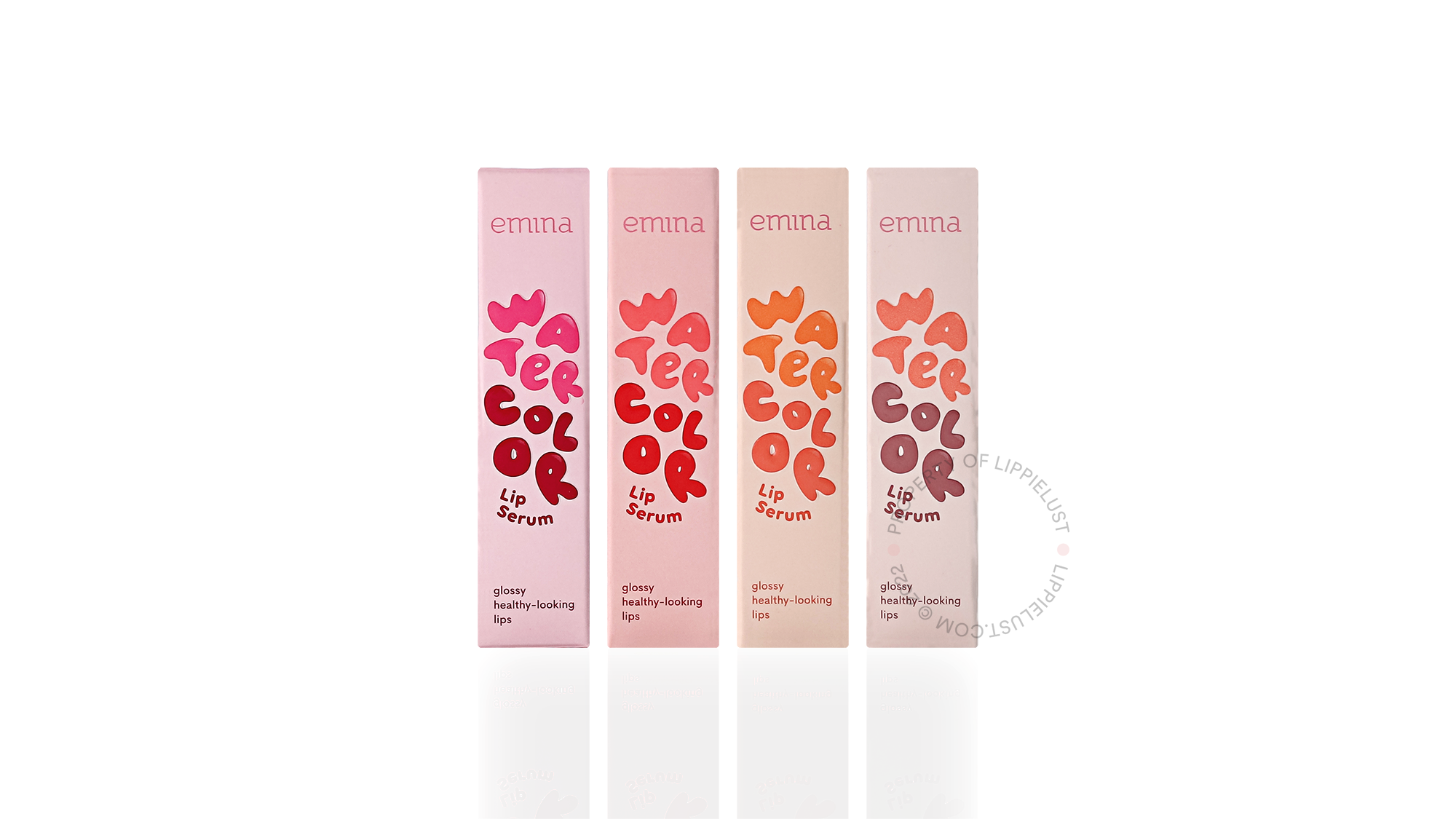 Packaging dengan warna-warna pastel dan font yang adorably wobbly memberikan aku kesan yang "young" dan "fun"; karakter Emina banget yaa.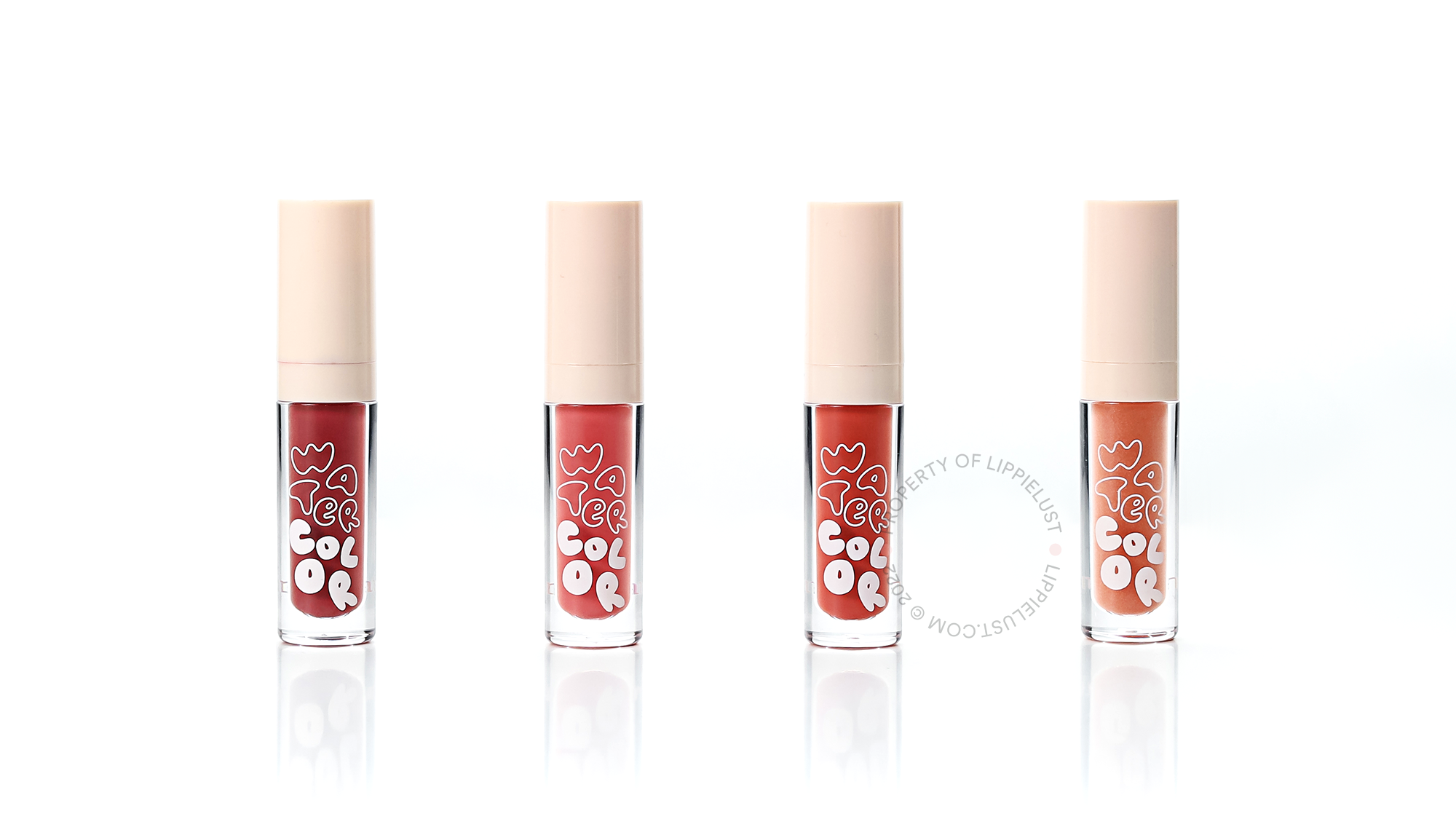 Tube lip serum ini pendek dengan panjang screw cap yang memakan 50% badannya. Applicator wand-nya pendek dengan ujung yang berbentuk flat. Nah, biasanya, aku kurang suka dengan bentuk aplikator yang flat karena presisi-nya yang kurang bagus, tapi, berhubung pigmen dari produk lip serum ini enggak se-heboh lip cream, aplikator yang flat jadi cukup kok karena enggak ada risiko belepotan pigmen.
The packaging is all good! Nothing to worry about.
✨The Product and The Formula Itself
Di aplikasi pertama, aku merasa kalau produk ini mirip dengan lip gloss tapi dengan viskositas yang lebih rendah. Feel-nya lumayan berat sih; Selama aku pakai produk ini, aku selalu aware kalau bibir aku memang sedang menggunakan produk ini, tapi, walaupun berat, ini enggak lengket seperti lip gloss kok; masih bearable. Finished look-nya terlihat glossy, dan aroma-nya seperti serum biasa dengan sedikit campuran aroma berry. This scent kind of reminds me of a newly opened barbie toy yang ada aroma berry-nya. Do you know what I mean?
Okay, so this is where it gets a little bizarre. Warna produk di dalam botol (kecuali untuk Shade 01) kurang sesuai dengan warna produk setelah set di bibir aku. 
Warna dalam botol: Warm Plum
Warna pada bibir: Pinkish Plum
Warna dalam botol: Warm Flamingo Pink
Warna pada bibir: Punch Pink (sedikit lebih light dan warm dibandingkan Shade 04 Haze)
Warna dalam botol: Peachy Coral
Warna pada bibir: Purplish Peach
Warna dalam botol: Peach
Warna pada bibir: Sheer Pink with microglitter
Semua shades kecuali nomor 04 Haze meninggalkan sedikit stain pada bibir yang lumayan tahan lama. P.S Kalau bibir kamu memiliki hyperpigmentation di bagian luar, expect to see some difference in colour antara bagian dalam dan luar bibir. 
Overall, produk ini membuat bibir aku terasa lembab dan terlihat lebih fresh dan plumpy. Personally, I like Shade 04 Haze for looking the most natural on my lips.