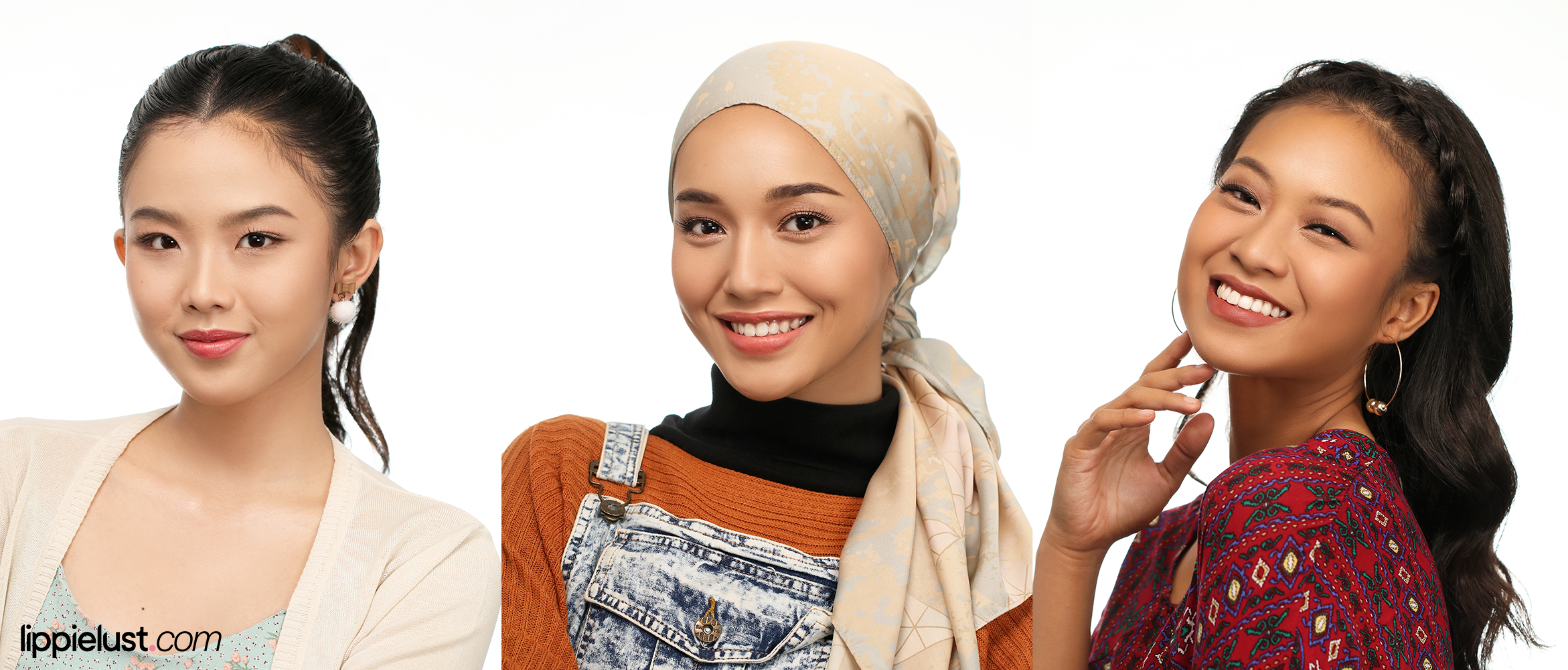 This one is exciting! Akhirnya Lippielust review produk complexion dari The Body Shop! Kita kenalan sama Fresh Nude Foundation, yuk! Ini yang versi baru-nya, lho.
| | |
| --- | --- |
| Product Name | The Body Shop Fresh Nude Foundation |
| Produced By | Meiyume (UK) Limited |
| Distributed By | PT. Monica Lestari |
| Net. Weight / Price | 30ml / Rp 349.000 |
✨

Packaging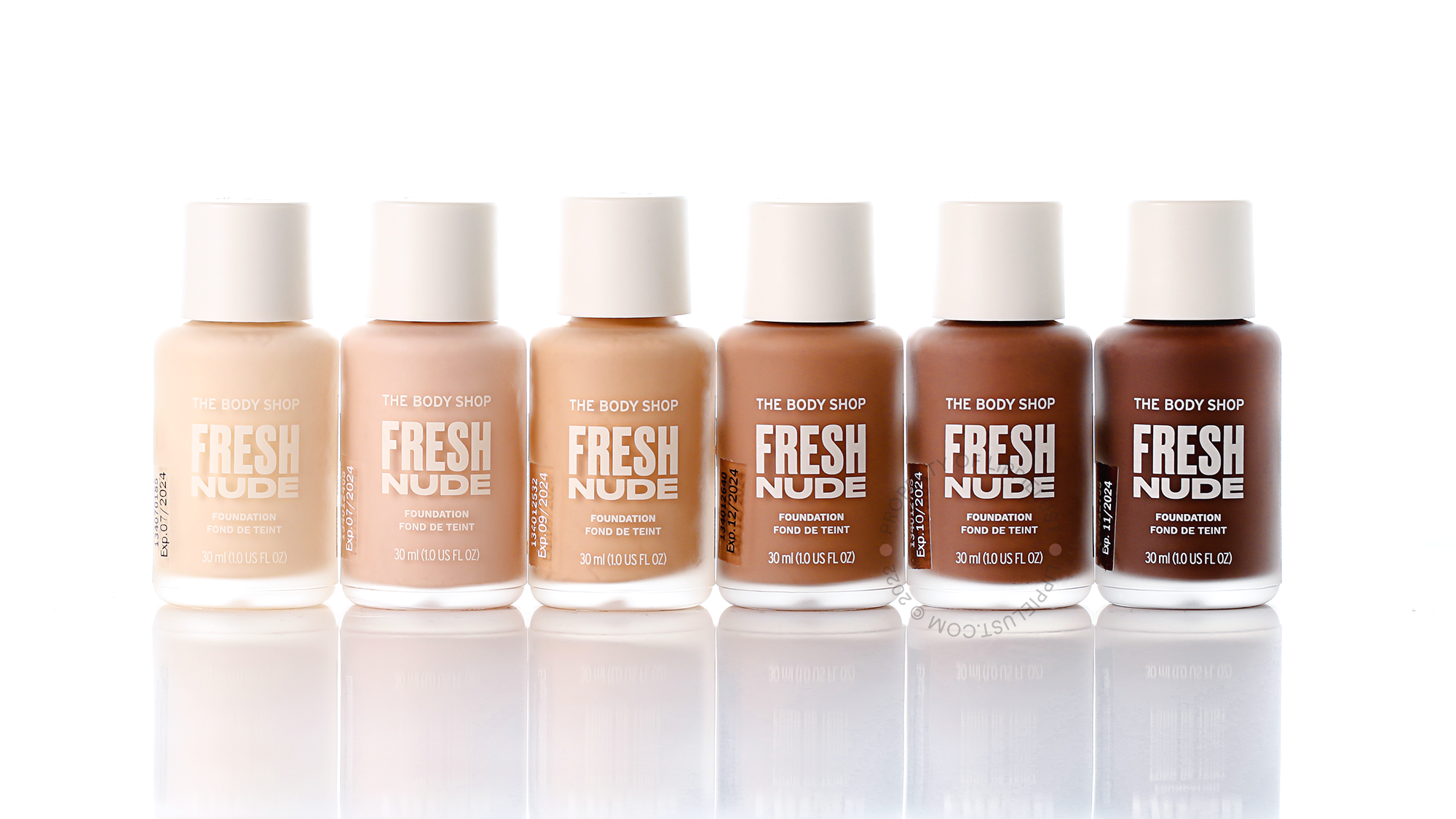 Sebelum aku mulai, aku mau ngingetin kalau produk ini tuh sebenernya produk yang udah lumayan lama dan kali ini The Body Shop melakukan re-launch dengan desain dan formula yang baru. So, bakal ada beberapa perbandingan dengan produk yang sebelumnya yaa.
Okay, so, I like this new packaging! Dengan botol kaca yang bening dilengkapi font/aksen dan cap berwarna putih, kesan "clean" dan "fresh"-nya ini bener-bener dapet dibandingkan packaging yang sebelumnya. Font nama produk yang awalnya kaku dan lumayan dull sekarang diubah jadi lebih luwes juga.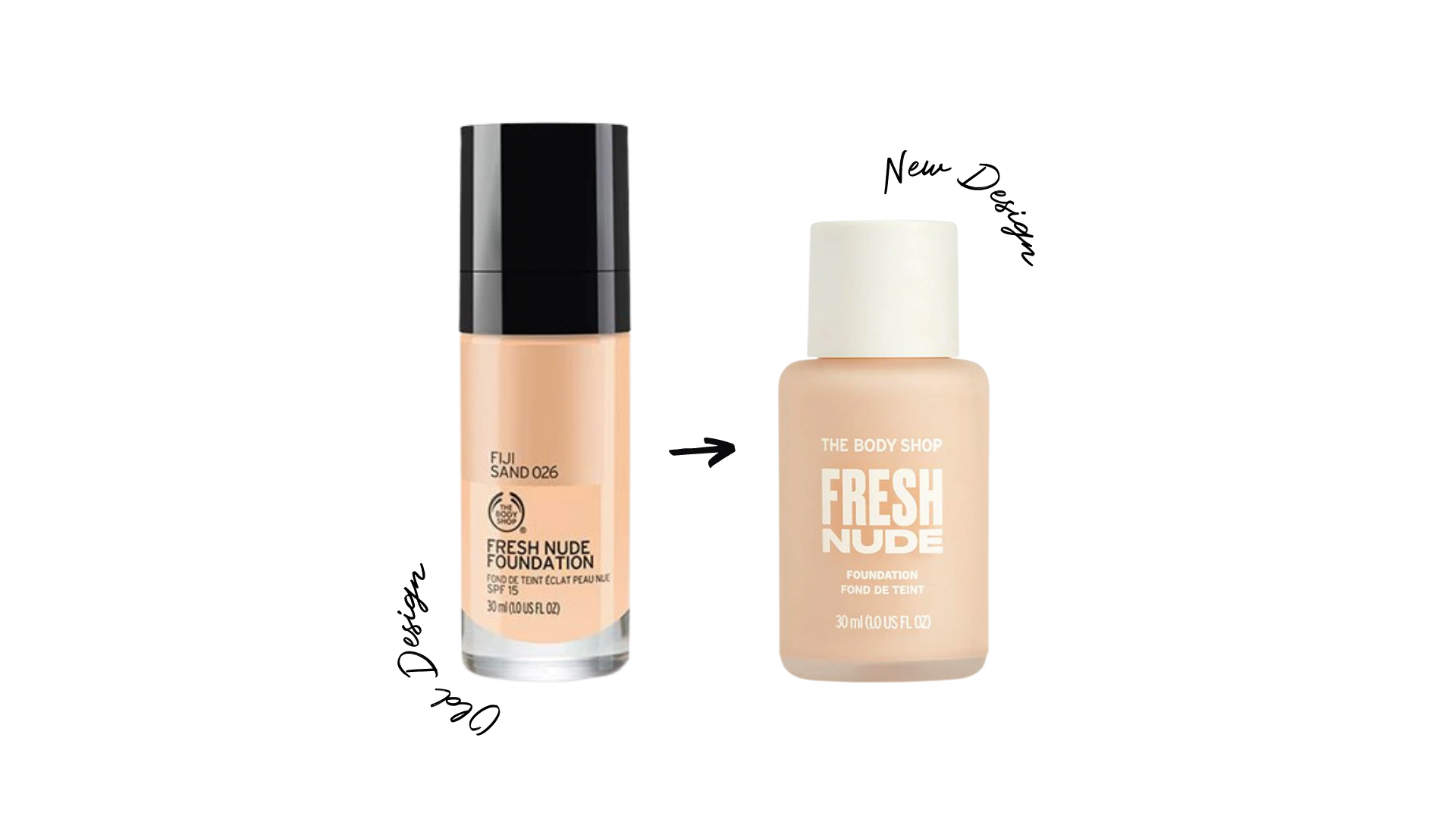 What's more, yang sebelumnya itu menggunakan pump untuk mengeluarkan produk, kali ini kita dikasih spatula. Personally, aku lebih suka pump, lho. Dengan spatula, aku ngerasa produknya ini gampang tumpah ke sisi-sisi lid gitu.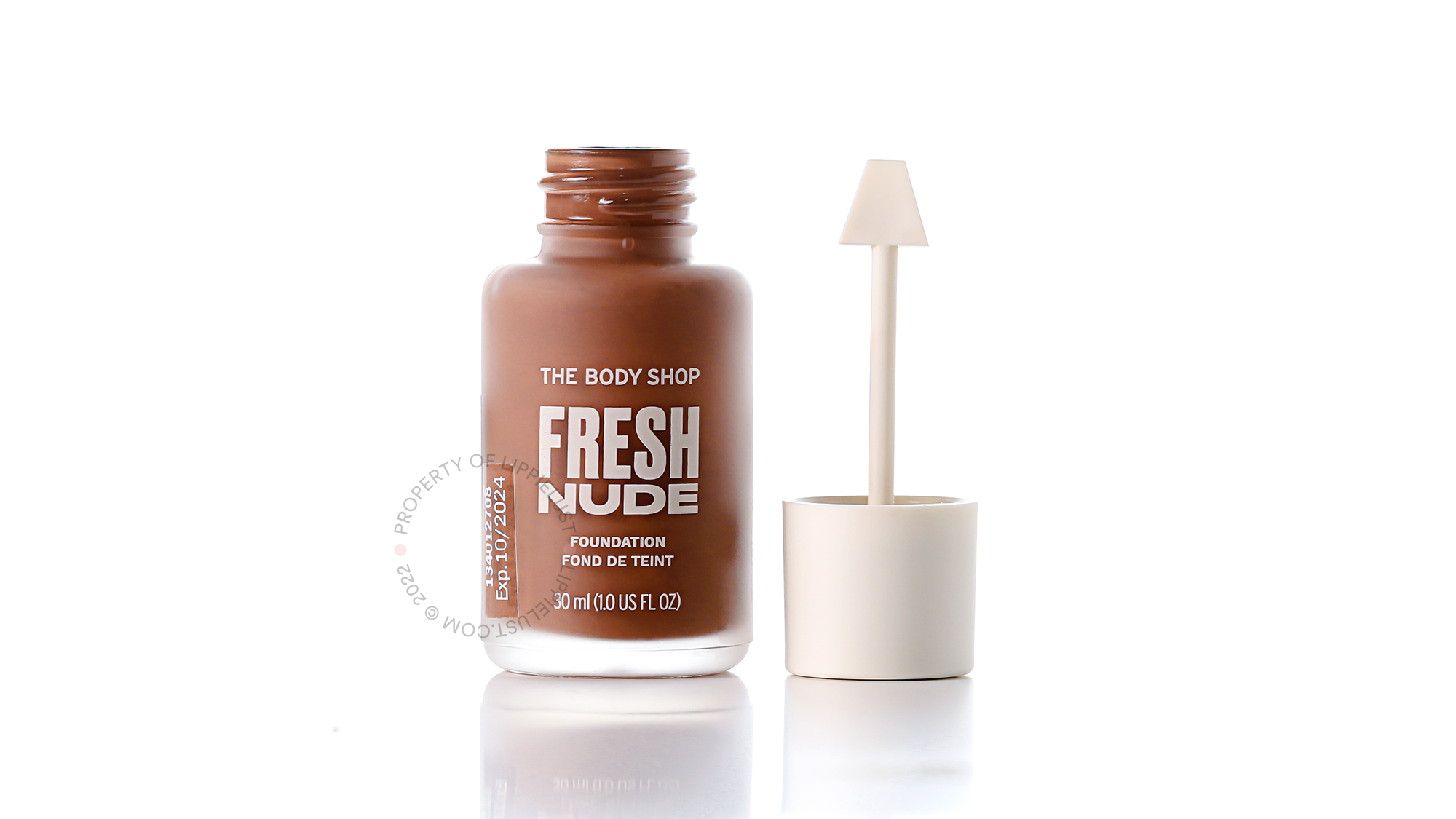 Overall, the new packaging is really attractive and feels "on trend".
✨

The Product and The Formula
Kalau dilihat dari list kandungannya, formula produk ini banyak banget kandungan pelembabnya. Kepadatannya juga enggak encer seperti foundation botolan pada umumnya; produk ini sedikit gooey dan kalau dibalik, enggak tumpah sama sekali, lho. 
Nah kalau dibandingkan dengan versi sebelumnya, ternyata di versi yang baru ini banyak banget kandungan yang dibuang, alhasil, list kandungannya jadi lebih pendek; I like it, karena jadi minim kandungan yang aneh-aneh.
Selain itu, ada beberapa kandungan baru yang ditambahkan di versi terbaru ini dan mayoritas dari kandungan tersebut fungsinya adalah sebagai emollient (membuat kulit tampak dan terasa lebih lembut dan lembab). Di sini kita bisa lihat kalau produk terbaru ini lebih dewy dan menghidrasi dibandingkan pendahulunya.
Okay, let's talk about CFT Aloe Vera. What is CFT? Community Fair Trade; ini adalah program yang diciptakan The Body Shop untuk (parts of it) mendukung petani dalam kelangsungan usaha dagangnya, juga mendukung kita sebagai konsumen untuk mendapatkan bahan-bahan kosmetik dengan kualitas premium dan natural. Dari sini, seharusnya kandungan produk ini sesuai klaim ya: 95% of natural origin. This is honestly so cool.
✨

The Experience
At the first swipe on my skin, aku langsung bisa mencium aroma wangi yang datang dari fragrance. Di satu sisi, ini enak sih untuk kepuasan hidung, tapi, di sisi lain, sebenernya kandungan fragrance itu kurang ideal kalau digunakan di kulit. You know, takut iritasi atau timbul masalah-masalah lainnya. Anyhow, di kulitku yang lumayan sensitif ini, enggak muncul efek samping yang aneh-aneh, kok. So, it's safe on my skin, but please use this product with caution karena fragrance-nya terbilang lumayan pekat untuk sebuah produk foundie.
Di sini aku blend produk menggunakan jari karena aku ingin hasil yang one with the skin dan enggak begitu cakey, and honestly, produk ini mudah di-blend kalau dilakukan dengan gerakan patting, tapi akan lebih susah kalau di-swipe karena teksturnya yang ternyata enggak 100% glidable. 
Alas, aku suka dengan fresh finish-nya; dewy dan one with the skin. However, jangan terlalu berekspektasi bisa nutupin hyperpigmentation ya karena memang coverage-nya itu natural to medium. I personally love this type of coverage karena jadi terlihat super natural. But again, kalau kamu ingin nutupin spot-spot mengganggu, kamu bakal perlu tambahan concealer.
Feel-nya lembab banget tapi bukan jenis lembab yang ringan; maksudnya, aku bisa merasakan kalau di atas kulitku itu ada produk. Mungkin karena banyak kandungan emollient yang akhirnya menjadikan produk ini sedikit "cepel". Karena ini, menurutku produk ini cocok banget digunakan di atas kulit kering.  Anyway, sebenarnya ini enggak terlalu mengganggu, kok, tapi dicatat aja kalau feel "cepel" ini hilang around 2 to 3 hours later…well, enggak tau karena beneran hilang atau karena aku jadi terbiasa dengan feel tersebut ya.
Untuk kulitku yang medium warm, aku pakai shade Medium 2W which is the perfect base shade for my skin! Untuk nambahin sedikit dimensi, aku pakai shade Fair 1W (which is putih banget) di area highlight.
Setelah kurang lebih 4 jam kemudian, warna foundie di wajahku mengalami oksidasi (tapi sedikit doang. Enggak sampai jomplang kok warnanya antara wajah dan leher). Finish awal yang dewy tetap terlihat dewy, dan karena kulitku ini berminyak, jadi shining shimmering splendid, tapi bisa diatasi cukup dengan bedak atau blotting paper, kok, tanpa menghilangkan look yang dewy. 
Overall, I like this product! Cocok untuk digunakan kalau ingin look yang natural, fresh, dan yang terlihat seperti kulit kedua.
✨Shades and Descriptions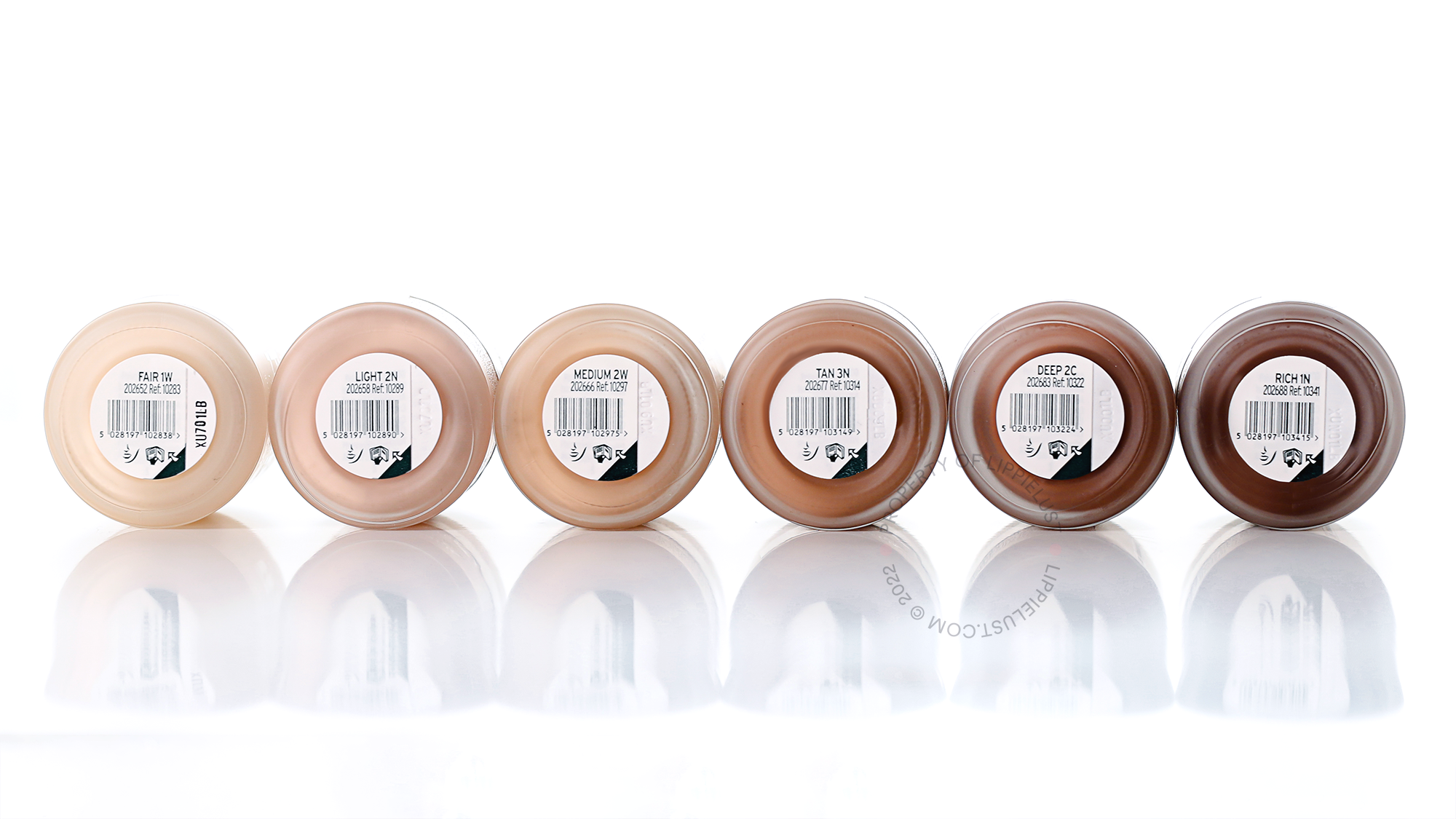 Fair 1W –

neutral

Light 2N –

cool

Medium 2W –

warm

Tan 3N –

warm

Deep 2C –

neutral

Rich 1N – cool