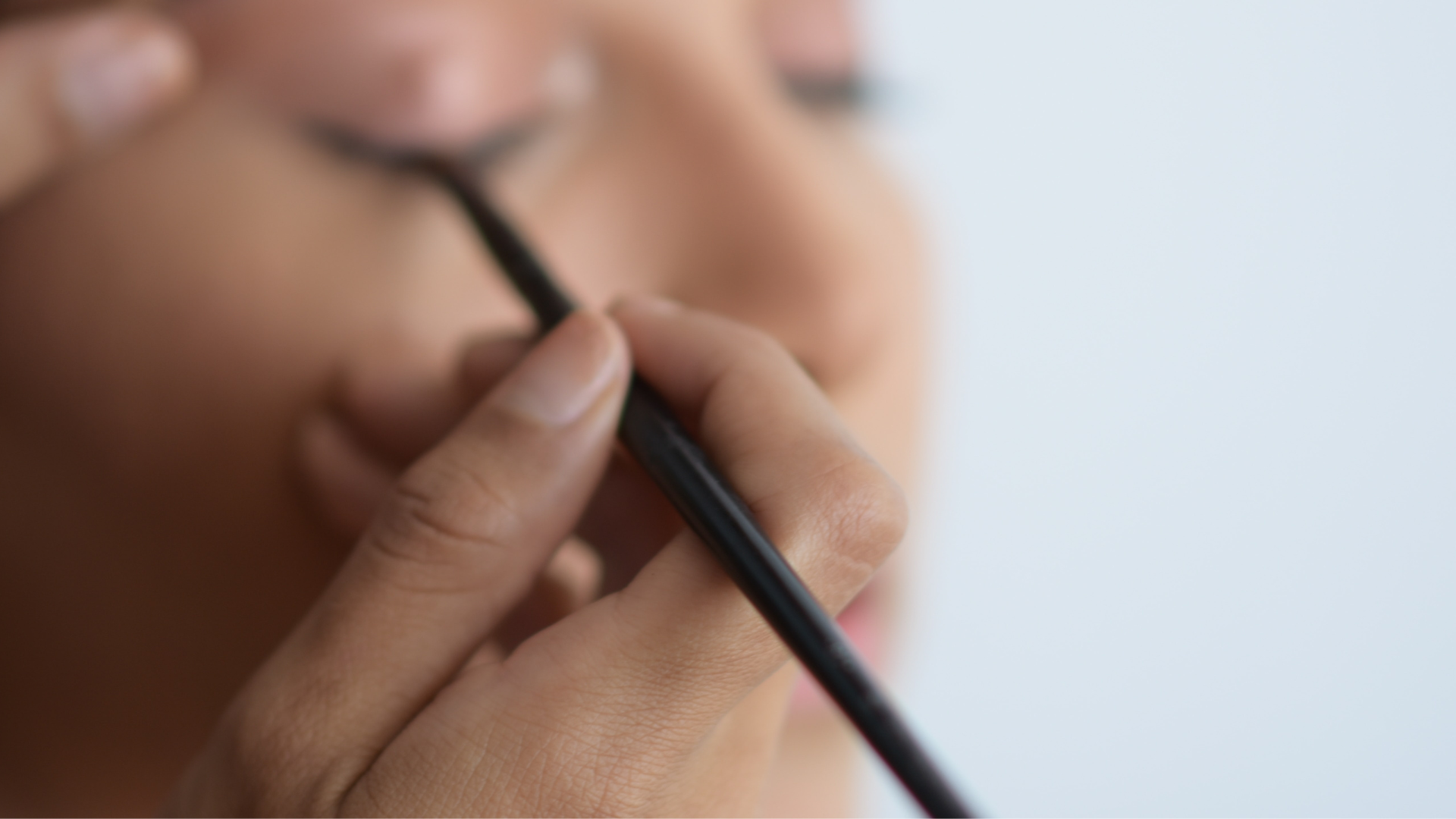 Aku lagi duduk di depan komputer saat wajah Jeffree Star muncul di homepage YouTube-ku. Of course, melihat wajahnya yang dihiasi makeup keren, aku langsung click judul video-nya: "DRUG STORE MAKEUP TUTORIAL". Itu lah momen saat aku dilibatkan ke dalam arus makeup populer yang super duper hype at the time.
2016 adalah tahun dimana hampir semua beauty vlogger naik daun. Mulai dari Jeffree Star, Carli Bybel, Jaclyn Hill, sampai Desi Perkins. Pengetahuan makeup mereka super mudah untuk diakses masa, alhasil, gaya makeup yang mereka ajarkan berhasil diikuti banyak orang. Makeup yang diajarkan para beauty vloggers ini hampir semuanya menggunakan teknik makeup Drag; mulai dari pengaplikasian complexion, penggambaran alis, sampai desain eyeshadow. It was a super heavy and bold makeup, dan ini jadi trend pada saat itu.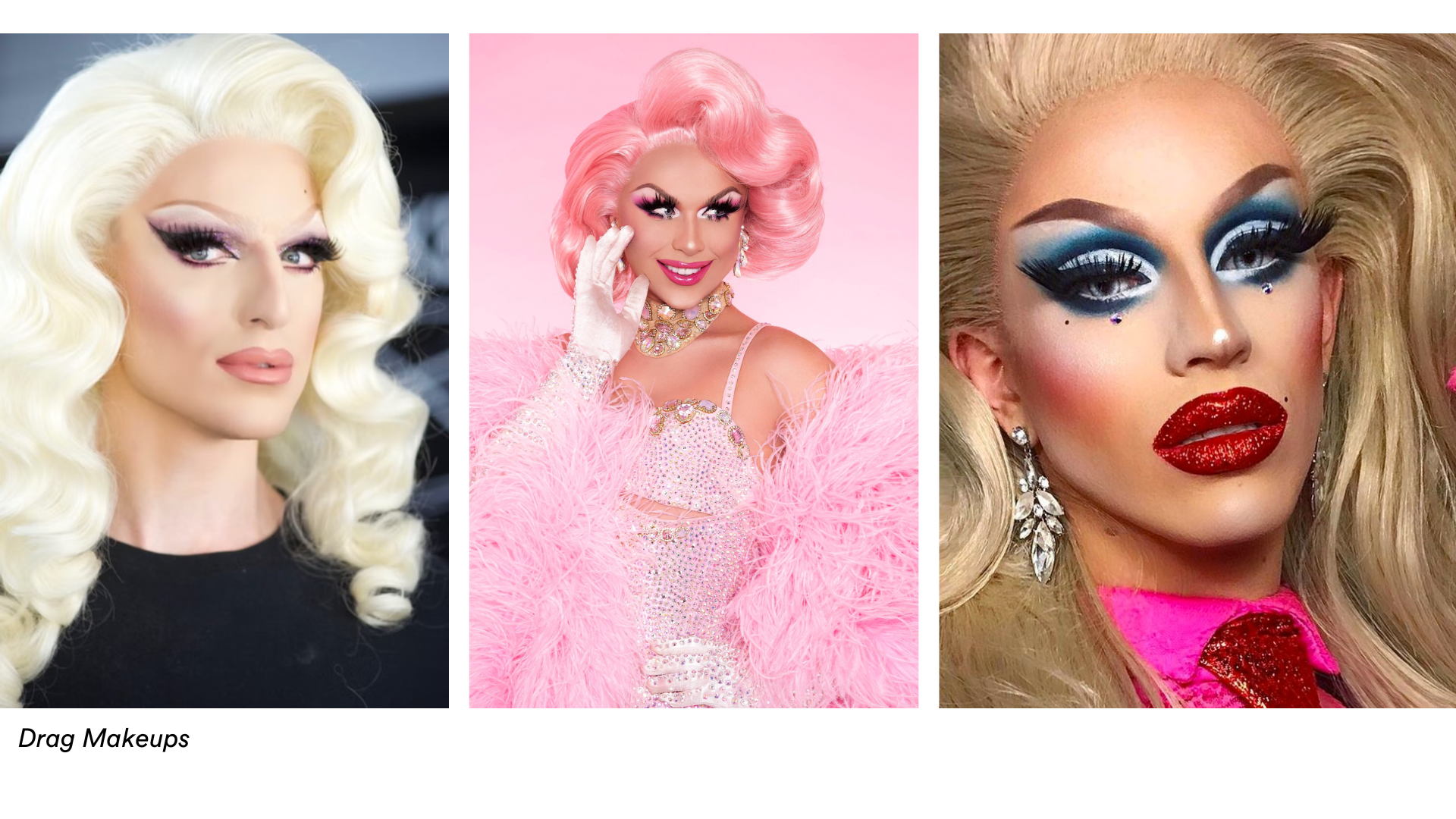 Bahasa gaul-nya itu "Beat Makeup". "I just got my face beat" atau "beat that face, girl" seringkali aku dengar atau baca ucapannya. Awalnya aku benar-benar clueless kenapa kata yang artinya "babak belur" ini dijadikan term untuk menjelaskan sebuah makeup yang terlihat luar biasa, tapi, setelah research, kata "beat" ini ternyata sudah dipakai dalam kultur Drag makeup dari tahun 70an. Everything made sense to me: in 2016, we were all doing drag makeup or at least semi-drag.
Bayangin deh, dulu, mau pergi ke supermarket aja, para makeup enthusiast harus dandan "full beat". We were imitating how those beauty gurus were living their life based on their daily vlogs: they were wearing beat makeup everywhere and at any times.
Seiring berjalannya waktu, makeup yang tadinya dipenuhi dengan warna yang colorful akhirnya berubah. Berkat Mario Dedivanovic, wajah makeup kemudian berubah jadi "nude". Mario mengimplementasikan estetikanya pada wajah Kim Kardashian, selebriti yang punya power besar dalam mengatur arus trend makeup ataupun fashion. When she wears nude, everybody else wears nude. Ini terjadi sekitar 2018.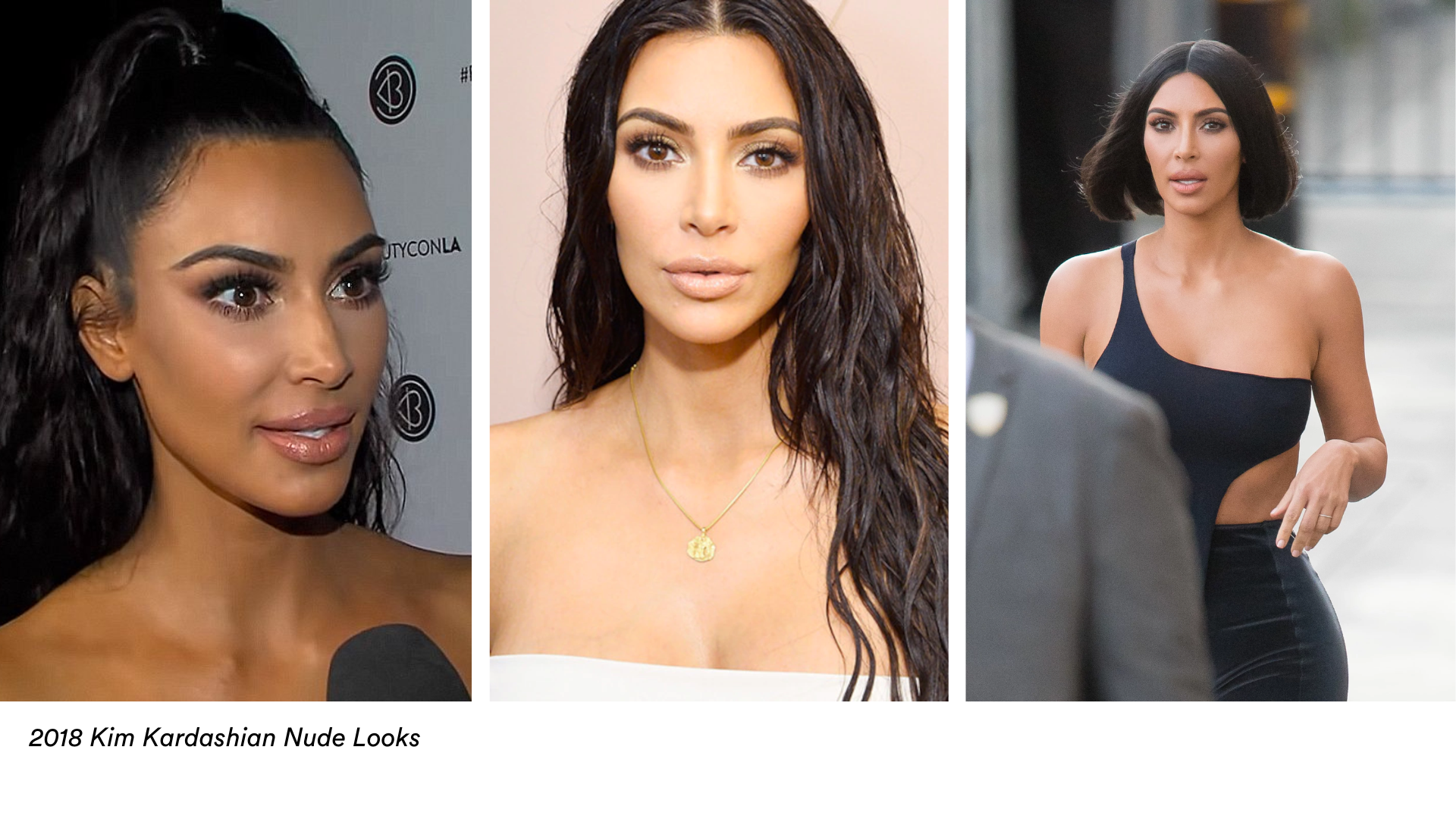 The boldness and thickness was still there. At that time, kita semua masih suka baking, strobing, dan teknik-teknik drag lainnya. It was a only a change of color palette, tapi perubahannya terlihat lumayan drastis.
2018 adalah poin dimana "warna" mulai kehilangan popularitas. Everybody wore brown, peach, and natural pinks. "Warna" hanya digunakan di saat event-event tertentu atau untuk media editorial. Di sini, kita mulai kenal dengan "subtlety" tapi belum menyentuh "naturalness" secara sempurna. 
Kita masih suka merubah bentuk fitur wajah kita: mata yang dibuat lebih tajam dengan eyeliner panjang, hidung yang dibuat lebih ramping dengan contour pekat, alis yang dibuat lebih tegas dan rapi dengan produk eyebrow pomades, dll. Teknik-teknik yang baru aku sebut tadi, pada zamannya, semua kita lakukan di keseharian kita, like…everyday, and everywhere we went.
After a while, mungkin kita mulai lelah dengan pressure yang kita alami di dunia makeup secara fisik maupun mental. 
Physically, tiba waktunya dimana kulit kita mulai breakout, kusam, atau masalah lainnya as a result of wearing heavy and overly layered makeup all the time. Kita mulai iri dengan kondisi kulit yang dimiliki wanita-wanita dalam K Dramas (disini lahirlah trend baru: Korean Skincare, but we're not gonna talk about that yet).
Di waktu yang bersamaan, secara mental, kita mulai lelah dengan pressure dari public. Foto-foto yang kita posting di socmed hampir semuanya menunjukan wajah kita dengan makeup tebal. Kita jadi "takut" untuk menunjukan wajah natural yang menurut kita, pada saat itu, begitu mengecewakan. 
Karena dua problem ini mulai meresahkan, lahirlah trend baru: Embracing Your True Self; Natural is The New Makeup.
2 tahun kemudian, di tahun 2020, heavy makeup mulai jarang diminati.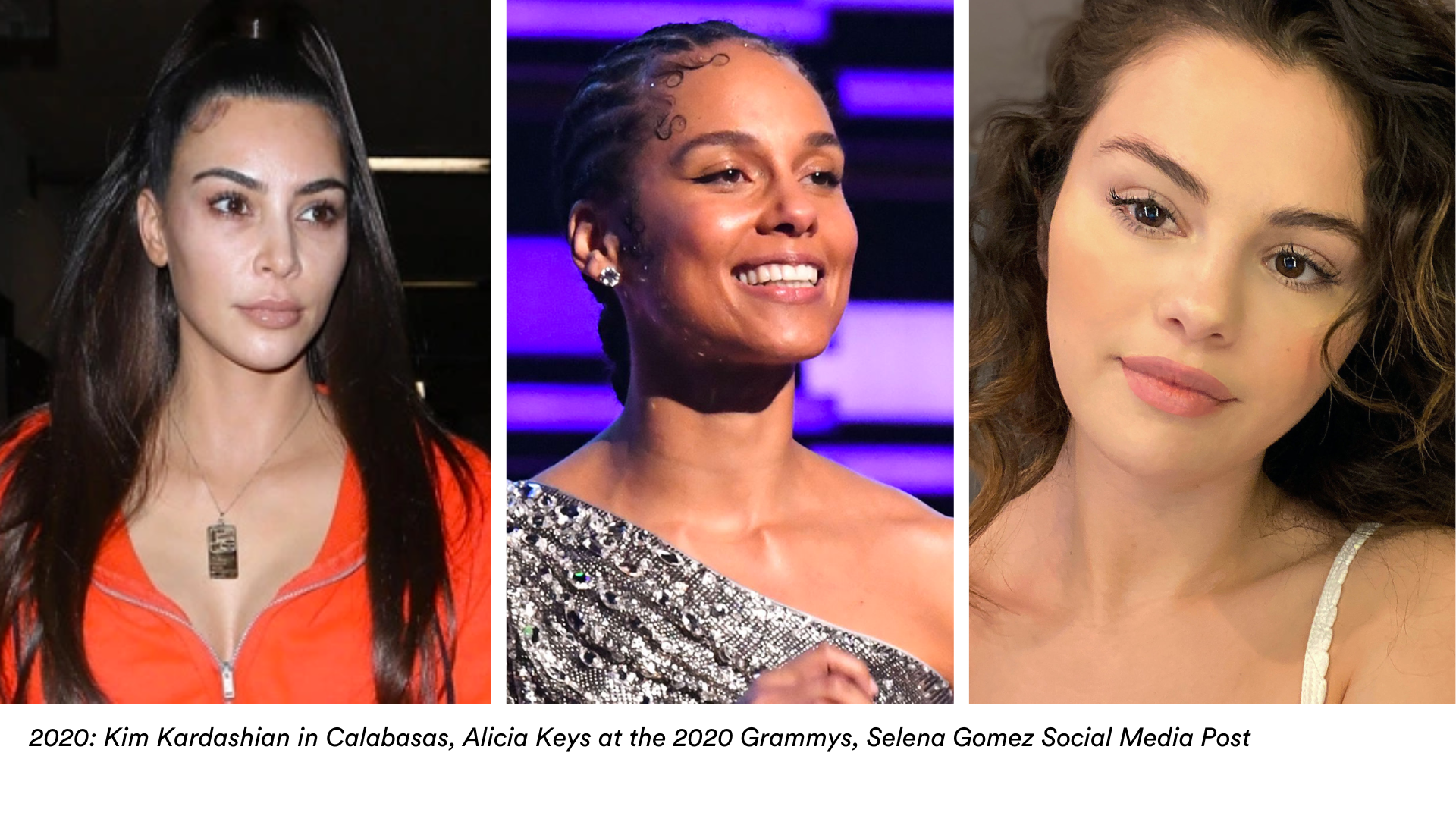 Trend makeup akhirnya berubah menjadi apa yang kita kenal sekarang saat Kim Kardashian mulai sering tampil dengan makeup super minimal di publik, juga saat Alicia Keys menghadiri Grammys 2020 tanpa makeup, dan saat seleb-seleb mulai nyaman posting no makeup look di socmed (literally every celeb did it in 2020 and 2021). Everybody saw that, and everybody loved it!
Gerakan "being confident in your own skin and natural look" yang dilakukan para selebriti berhasil mengubah wajah makeup once again. Kita semua mulai meninggalkan teknik-teknik makeup rumit dan mulai mengadaptasi cara-cara mudah dengan produk yang minimalis. Full matte foundation sekarang berubah jadi medium coverage BB cream atau cushion, eyeshadow shimmer yang berwarna sekarang cukup digantikan oleh bronzer yang sesuai dengan skin tone, matte lip cream sekarang mulai digantikan oleh lip tint atau lip oil. 
Trend makeup baru ini melepaskan kita dari "ketakutan" yang sebelumnya kita rasa tentang exposing our natural face to the public. Our past fear has become our new trend, dan karena ini, kita sekarang lebih fokus terhadap skin care. Kenapa? Since natural beauty is now the new trend, skin care has become the new makeup. 
Bold makeup masih sering digunakan, kok, tapi, in these days, hanya digunakan di event-event penting atau saat photoshoot. 
In 2016, we went to the stores with green eyelids and highlighted cheeks, and in 2022, we attend our friend's engagement party with just a pretty streak of eyeliner and neat polished brows. Trend apa lagi yang akan muncul setelah ini?