Ada banyak bentukan lip applicator yang beredar di pasaran, tapi masih suka bingung enggak tentang perbedaan fungsinya? Nah, di sini kita pelajarin bareng-bareng yuk supaya bisa milih yang terbaik untuk kebutuhan bibir masing-masing!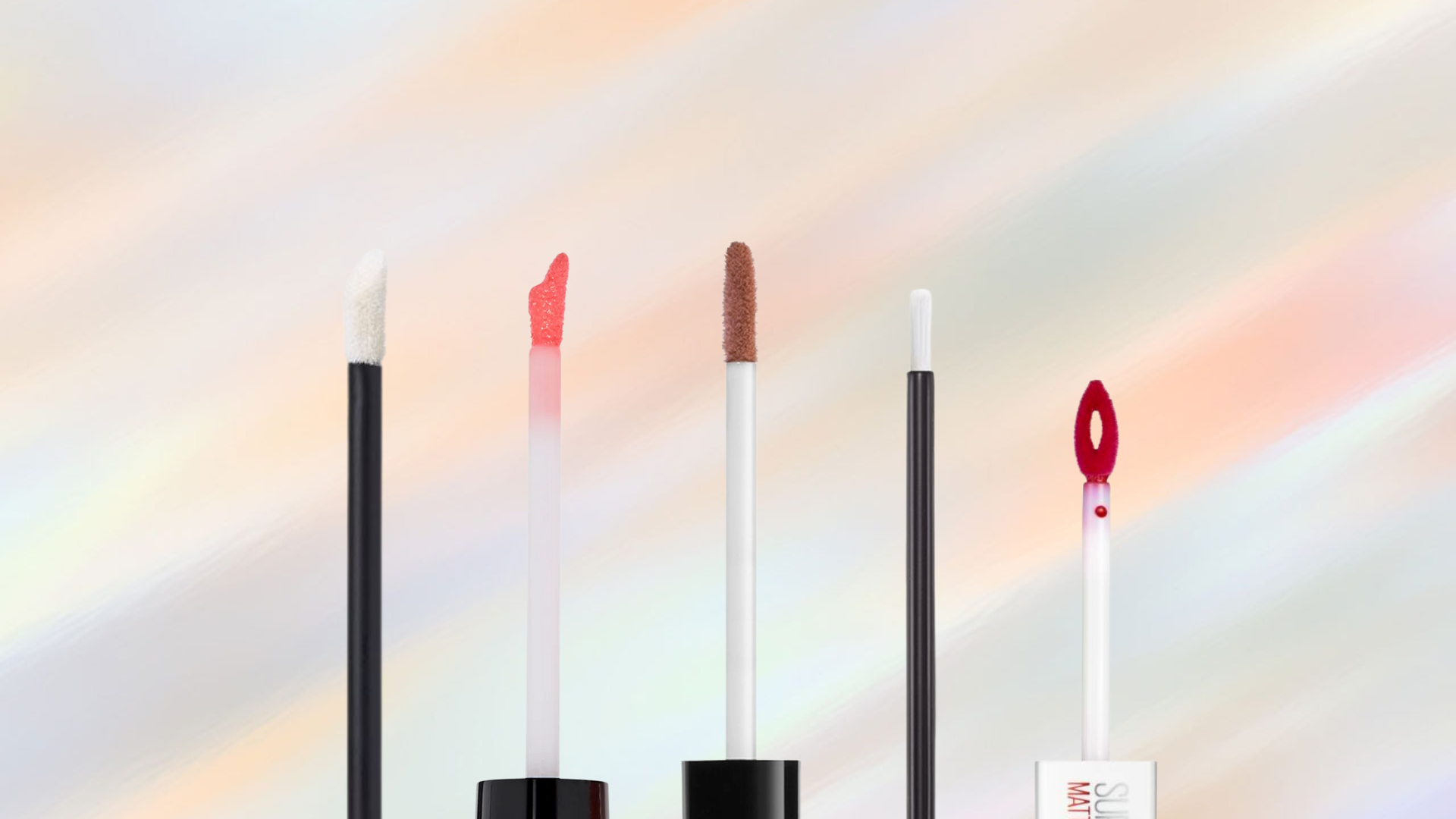 Doe Foot Applicator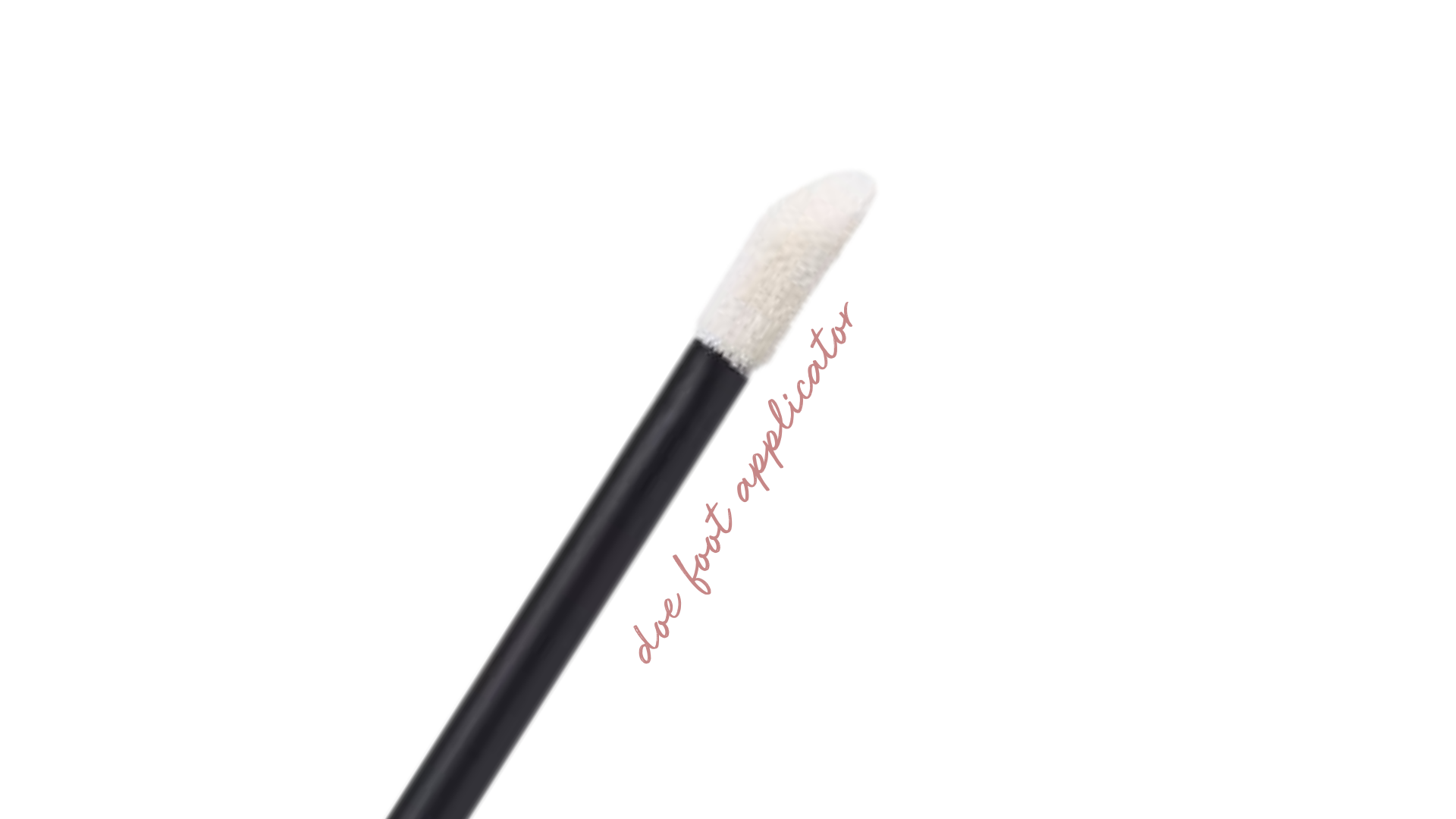 Bentuk aplikator ini adalah bentuk yang paling umum kita temukan di pasaran. Dengan permukaan yang miring, kamu bisa mendapatkan kemudahan aplikasi karena angle yang sudah disesuaikan dengan angle genggaman tangan kita. Bagian ujungnya yang menguncup dapat memberikan kamu presisi untuk bagian pinggiran bibir. It's one of the most liked applicator shapes.
Curved Doe Foot Applicator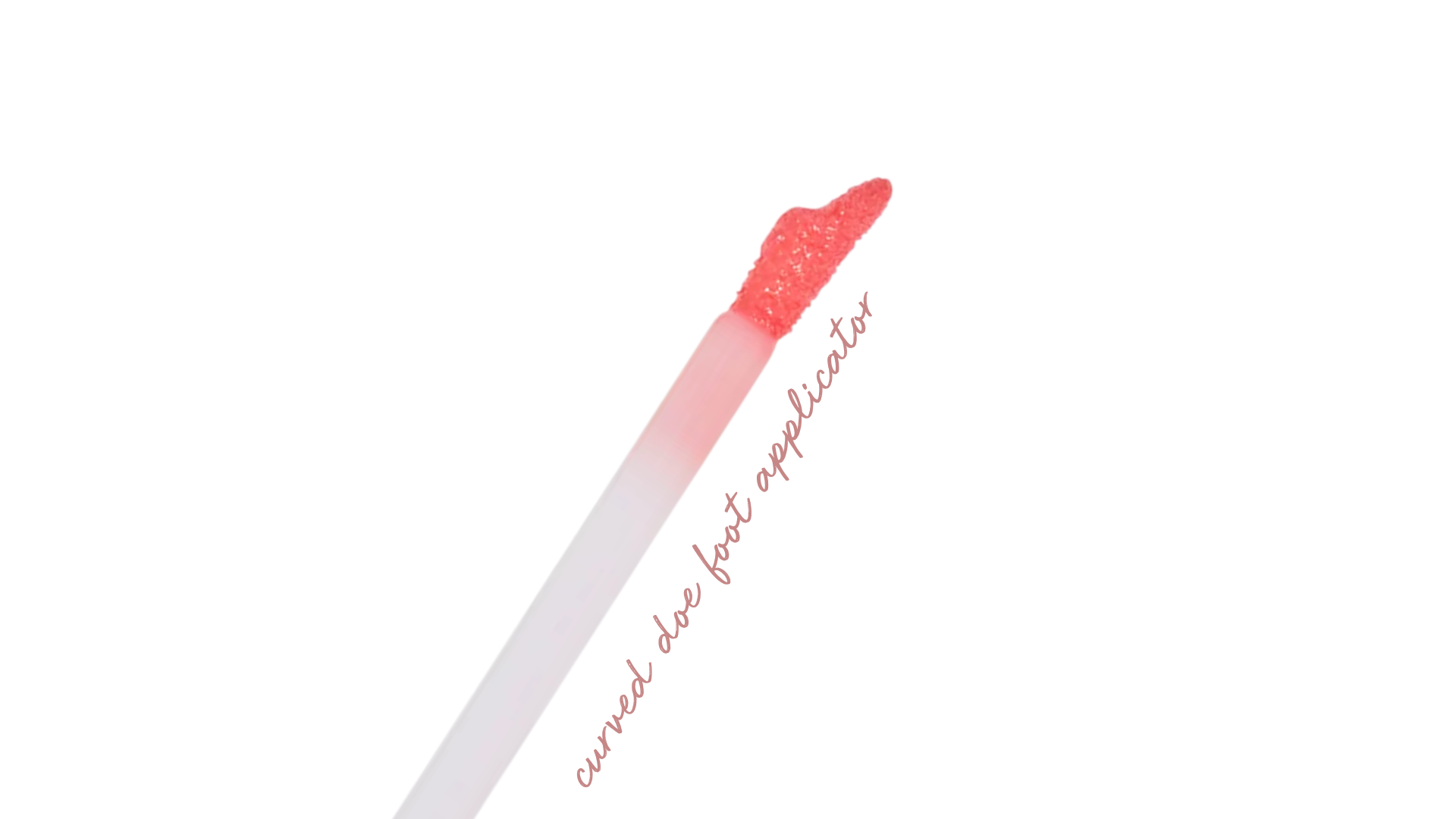 Aplikator ini mempunyai fungsi yang sama dengan Doe Foot Applicator, bedanya hanya ada di jumlah produk yang mampu diangkatnya. Curved Doe Foot Applicator ini mampu mengangkat produk lebih banyak, so, kamu enggak perlu continuously re-dip your wand.
Flat Doe Foot Applicator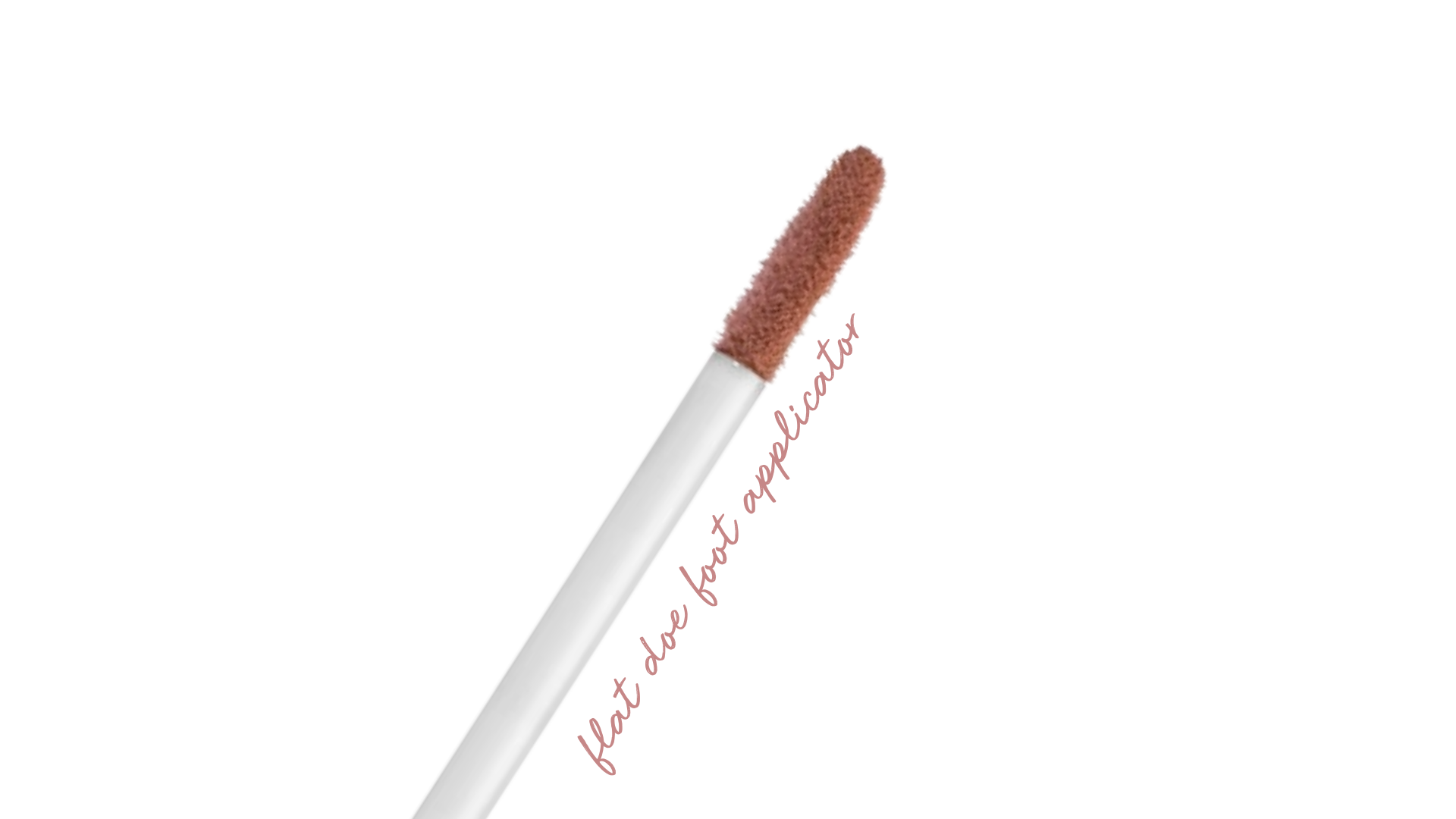 Flat Doe Foot Applicator ini memiliki bentuk yang lebih besar dan lebar dibandingkan applicator yang lainnya sehingga pengaplikasian lippie bisa lebih cepat; cocok untuk bentuk bibir yang besar. Walaupun begitu, presisi yang didapatkan lebih sedikit dibandingkan dua aplikator sebelumnya.
Brush Tip Applicator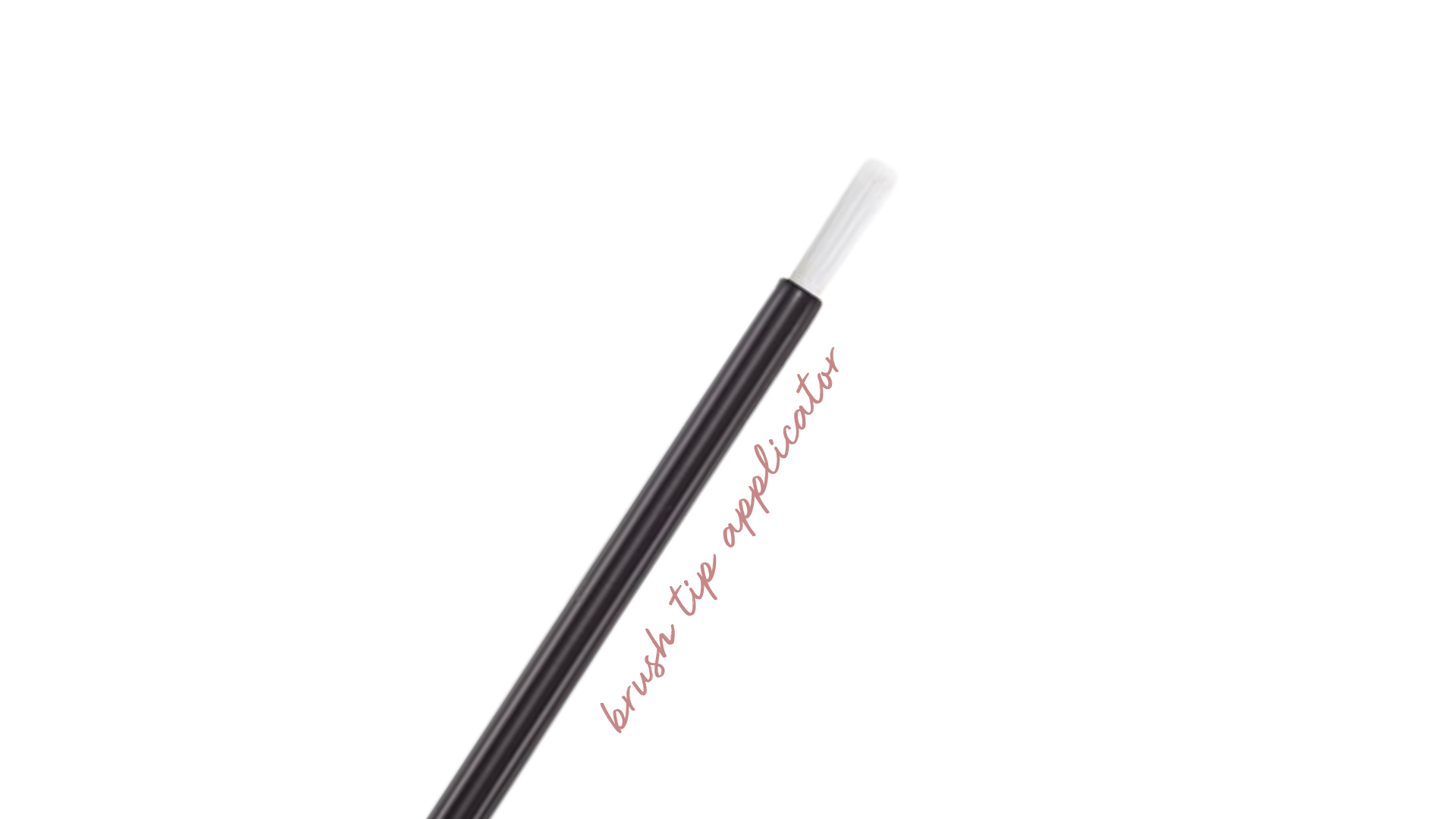 Ini adalah aplikator berbentuk brush dengan ukuran paling kecil dibandingkan yang lainnya sehingga bisa memberikan kamu presisi yang paling bagus. Sayangnya, bentuk ini kurang nyaman untuk mengisi lippie di seluruh bibir; lebih nyaman dan tepat untuk digunakan di area-area sempit dan sulit seperti ujung bibir, dan pinggirannya. Untuk mengisi, lebih baik kamu menggunakan bentuk aplikator yang lainnya.
Reservoir Applicator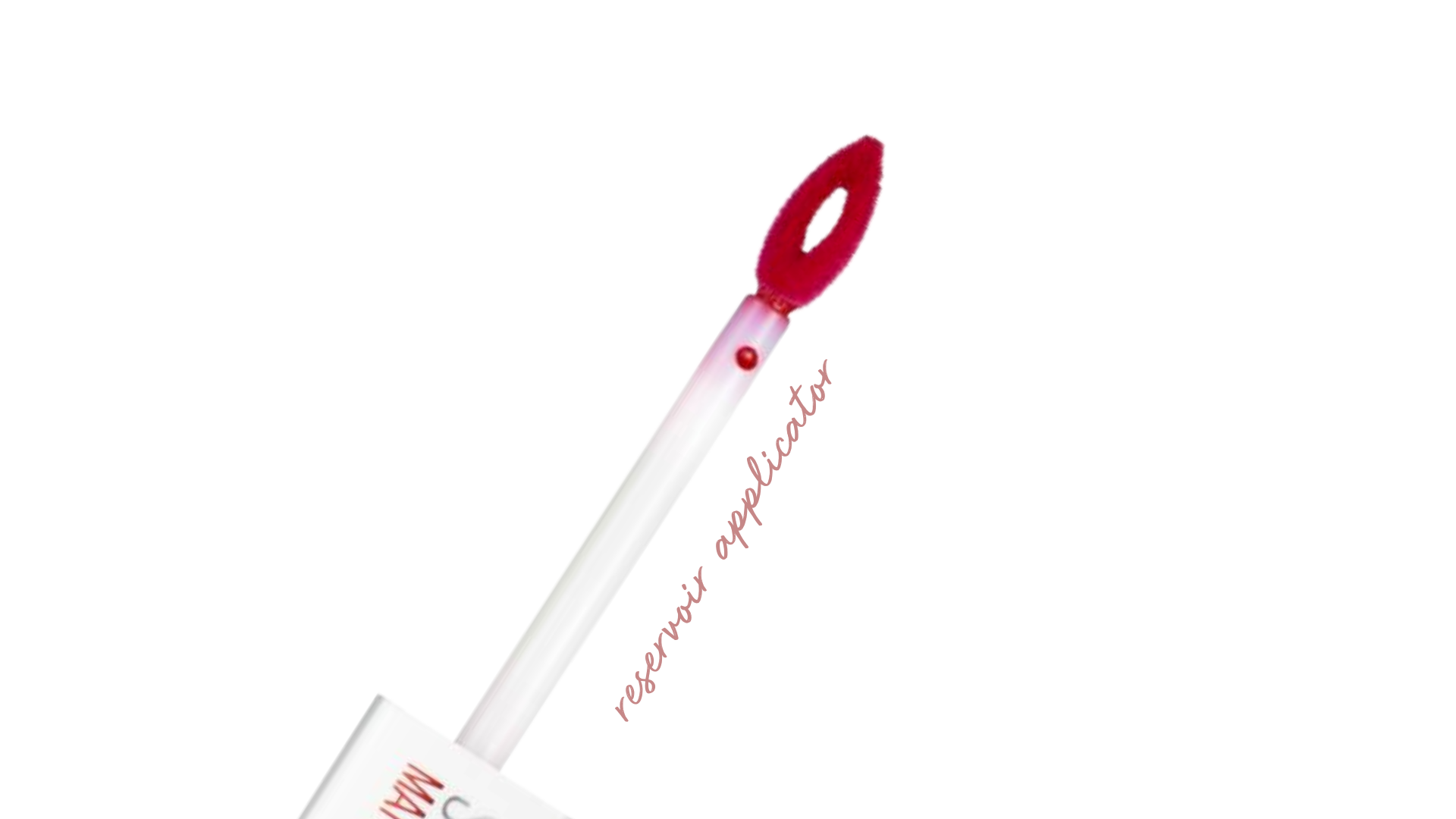 Fungsi dari Reservoir Applicator ini sama dengan Curved Doe Foot Applicator: untuk mengangkat jumlah produk yang lebih banyak. Perbedaannya, bentuk Reservoir yang menyerupai waterdrop dapat memberikan presisi yang OK karena mempunyai ujung yang menguncup.
Itulah bentuk-bentuk aplikator yang paling umum kita temukan di pasaran. So, bentuk apa nih yang paling cocok sama kebutuhan bibir kamu?