Here we go again, reviewing unique products from all around the world. This time, kita traveling ke US untuk bertemu dengan Alleyoop, si brand pemilik produk unik Pen Pal dan Multi-Mood.
Alleyoop adalah brand indie US yang mempunyai tujuan untuk menciptakan produk beauty praktis dan time-saving; the perfect kind of brand for those who are active and likes to combine 'minimalism' with 'fun'. Apakah kamu target market yang cocok?
✨

Pen Pal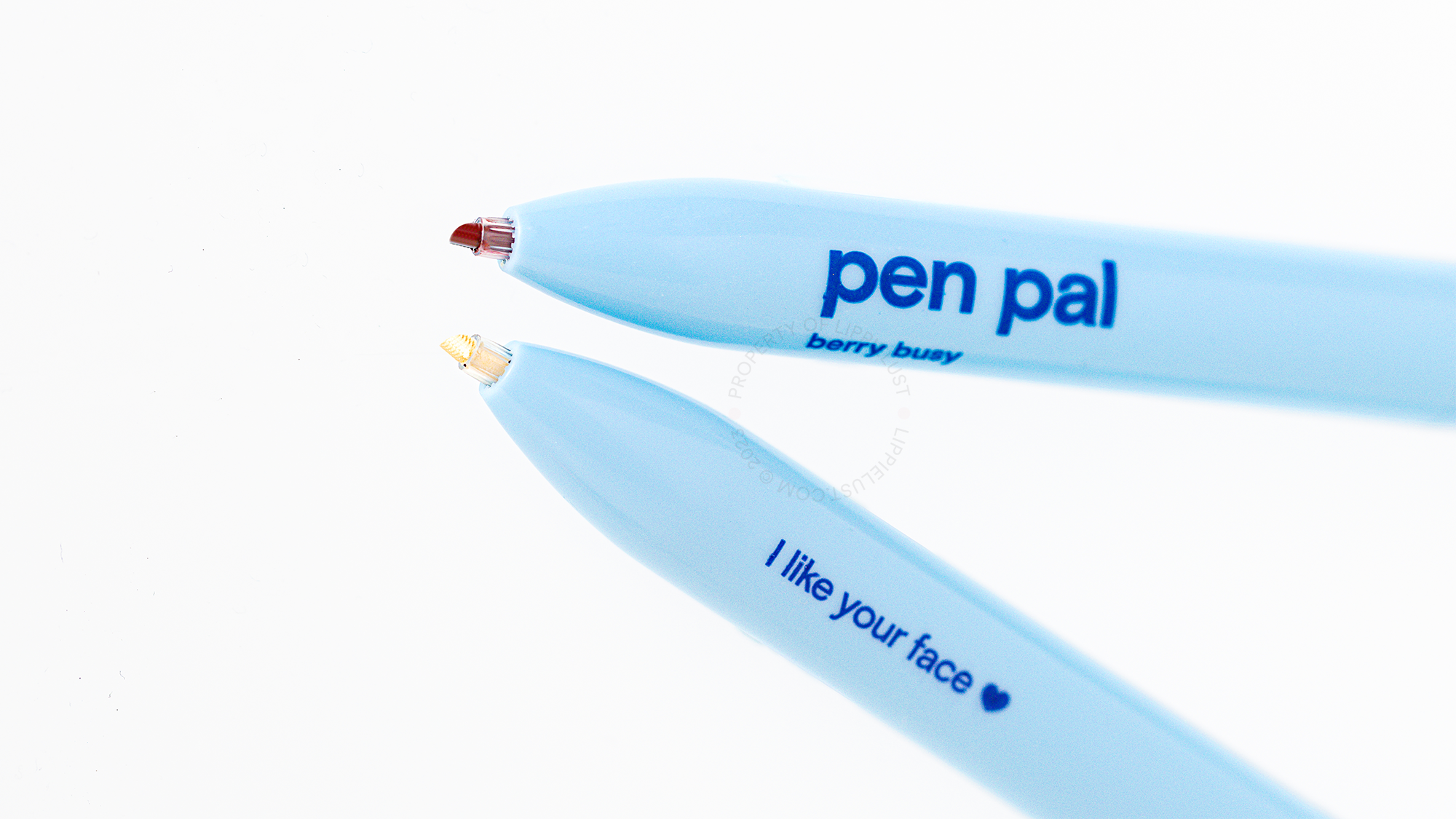 | | |
| --- | --- |
| Product Name | Alleyoop Pen Pal 4-in-1 Touch Up Pen |
| Made in (manufacture) | China |
| Distributed By | Alleyoop, Inc. |
| Price / Weight | 25 USD (Rp 380.000) / 0.32g |
The Packaging, The Formula, and The Experience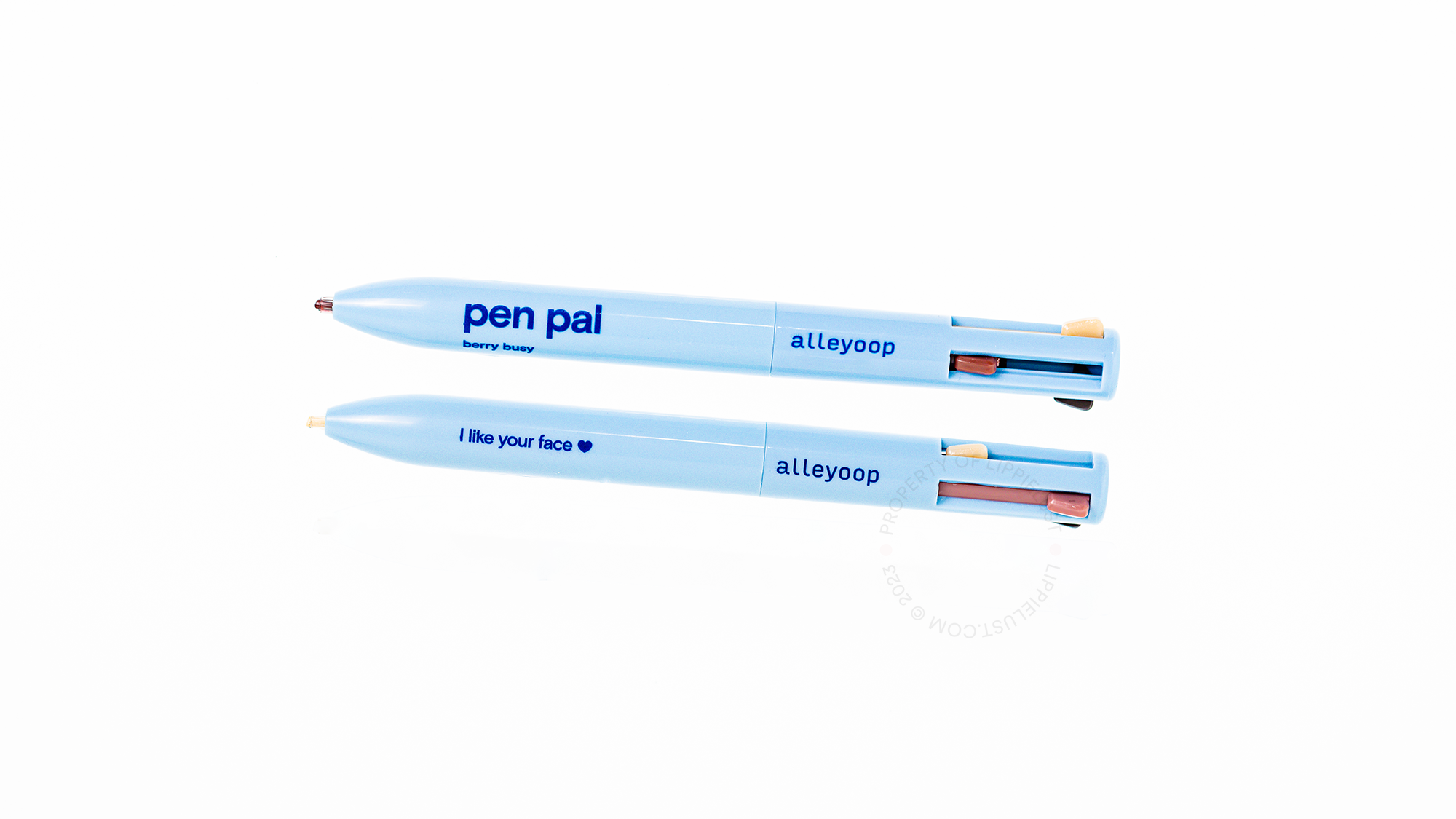 Berbentuk seperti ballpoint 4-in-1, Pen Pal berhasil menjadi salah satu produk kosmetik ter-praktis yang ada di marketplace. Ukurannya persis seperti ballpoint pada umumnya (maybe a little tiny bit bigger) dan karena itu, produk yang mampu dibawa kemasan ini juga sedikit. It's a pity, tapi setelah dipikir-pikir, produk ini memang sebenarnya bukan diciptakan purely untuk berdandan dari nol. Sesuai dengan namanya, "4-in1 Touchup Pen", produk ini lebih cocok digunakan untuk touch up, so, the amount of product kind of makes sense karena kalau hanya untuk touch up, enggak butuh terlalu banyak produk. Iya kaan?
Back to the actual packaging. Warna biru pastel ini sudah menjadi warna khas produk makeup-nya Alleyoop, lho. Ini adalah salah satu dari 3 warna kategori yang ada pada seluruh rangkaian produknya: pastel biru untuk produk makeup, pastel kuning untuk produk skincare, dan pastel orange/pink untuk produk bodycare. They're super cute! Warna one-tone ini dilengkapi dengan desain grafis yang minimalis tapi tetap terkesan "muda" dan "fresh". 
Nah, Pen Pal ini terdiri dari empat macam produk: eyeliner, highlighter, lip liner, dan brow pencil, but is it really a good touch up combination? In reality, bagian makeup wajah yang seringkali pudar adalah: blush, lippie, highlighter, dan eyeliner. So, sepertinya lip liner dan eyeliner akan menjadi dua bagian yang paling jarang digunakan. Bener enggak? 
FORMULA
Semua bagian produk memiliki formula yang terasa seamless saat pengaplikasian; terasa smooth, enggak kering sama sekali, dan highly pigmented. Sayangnya, semua super mudah terhapus walaupun sudah diberi waktu set yang lumayan lama. Jujur, produk ini enggak aku rekomendasikan untuk kamu yang mempunyai kulit berminyak karena mudah terangkat. Bayangkan kamu enggak sengaja menyentuh alis kamu dan tiba-tiba alisnya hilang. What a nightmare, right? Let's not get started with how the eyeliner might smudge everywhere. 
Setelah aku research kandungannya, ternyata hampir semuanya itu emollient, guys; enggak ada kandungan yang bisa membuat produk ini jadi tahan lama atau stick to the skin. Jadi enggak heran kenapa produk ini mudah terhapus.
Terus, aku pun mengalami sebuah kendala saat aku mencoba untuk touch up alisku: enggak ada spoolie! Karena pigmen produk ini pekat, produk terlihat blotchy saat diaplikasikan pada alis (jadi harus super hati-hati dan diusahakan produknya enggak terlalu ditekan). Untuk memperbaiki masalah ini, aku membutuhkan sebuah spoolie untuk melembutkan tampak alis yang jelas enggak ada pada Pen Pal which means that I have to bring an additional spoolie. Pada akhirnya…enggak begitu praktis. 
Next thing is, pengaplikasian eyeliner-nya kurang terasa nyaman karena ujung produknya yang enggak lancip. Aku jadi enggak bisa membuat flawless cat eye karena kurangnya presisi. 
Secara fungsional, produk ini keren banget; the idea is just perfect. Sayangnya, secara formula dan finish, Alleyoop masih punya banyak PR.
✨

Multi-Mood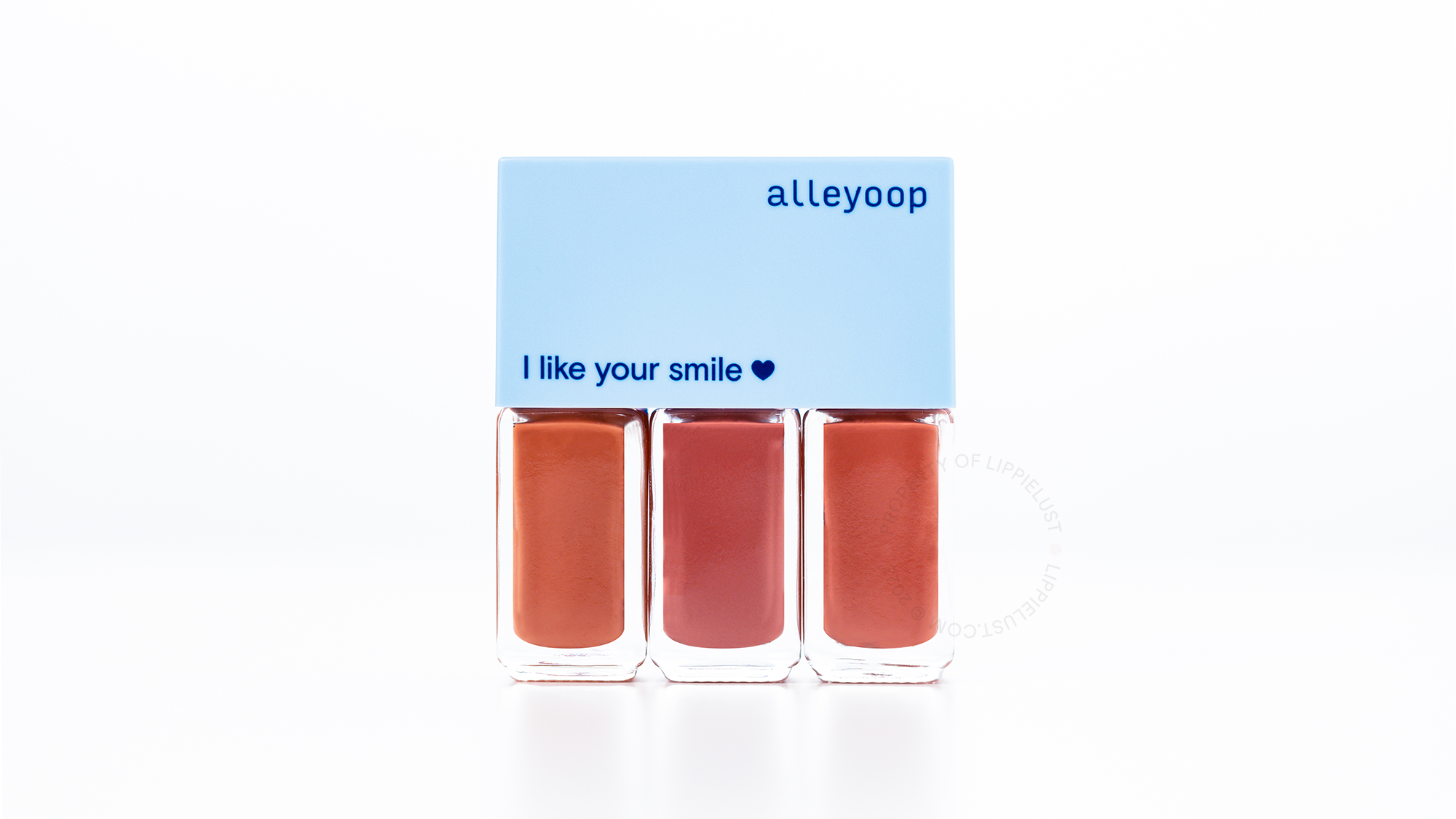 | | |
| --- | --- |
| Product Name | Alleyoop Multi-Mood 1 Lip Color in 3 Finishes |
| Made in (manufacture) | China |
| Distributed By | Alleyoop, Inc. |
| Price / Weight | 24 USD (Rp 365.000) / 9.36g |
The Packaging, The Formula, and The Experience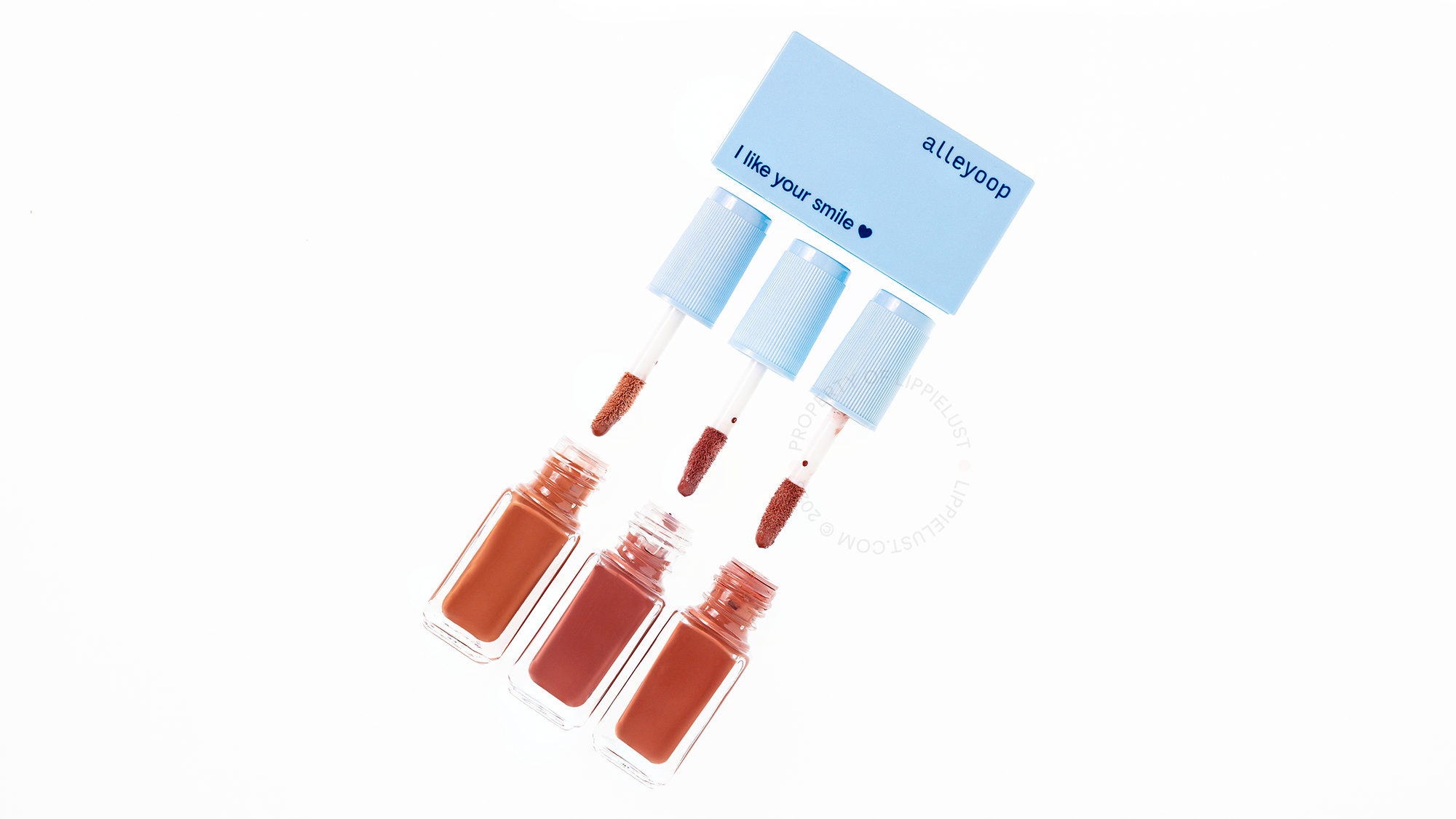 Pertama kali melihat produk ini, aku yakin kamu pasti mengira kalau ini adalah kutek. Bentuk dan ukurannya memang mirip banget, tapi ini sebenarnya produk lippie berbagai finish, lho. Ada yang bisa memberikan kamu finish matte, creamy, atau gloss.
Konsep kemasannya ini menarik: jadi kalau mau pakai salah satu produk, kamu hanya perlu menarik badannya dan voila, a single lippie product is in your hand! 
Applicator wand-nya berukuran sangat pendek, tapi setelah aku coba apply, ternyata enggak mengganggu sama sekali, kok. Bentuk ujungnya itu angled doe-foot, bentuk ter-aman untuk semua jenis bibir.
FORMULA
Matte: 

Formulanya terbilang cair banget lho untuk sebuah produk lip matte, tapi, kalau cair seperti ini biasanya sih mampu memberikan

setting time

yang cepat.

Unfortunately

, aku butuh kurang lebih 3.5 menit sampai akhirnya produk menjadi kering dengan baik.

Feel

di bibir terasa ringan tapi lumayan lengket; sesuatu yang enggak aku ekspektasikan dari produk matte. Pigmennya udah terbilang oke dan ini

buildable

. Spot-spot kering di bibirku enggak tertutup yaa jadi aku merekomendasikan kamu untuk menggunakan lip balm sebelum menggunakan Multi-Mood matte.

Is it transferproof? Not really

. Tingkat transfernya ada di 30%

and honestly it's not really a satisfactory score. 

Cream: 

It's definitely creamy, but not as creamy as the other lip creams. Feel

di bibir terasa nyaman dan

buttery

. Spot-spot kering di bibirku lumayan tertutup, tapi aku tetap harus menggunakan

lip balm

untuk mendapatkan

lip look

yang

flawless

. Pigmennya bagus tapi enggak begitu pekat, cukup untuk menutupi seluruh bagian bibir. Tentu saja produk yang

creamy

ini enggak

transferproof

yaa,

and it's meant to be that way. 

Gloss: 

Ini nih produk dengan viskositas paling tinggi di antara yang lainnya.

Feel

di bibir terasa tebal

just like how a lip gloss is supposed to be.

Pigmennya tipis yaa,

so

, jangan berekspektasi untuk mendapatkan warna yang tebal.

Honestly, it looks really flattering on the lips!
All three memiliki aroma seperti hazelnut dicampur biskuit; ini sebenarnya aroma yang pleasant, tapi setelah berulang kali tercium, aku lumayan merasa terganggu.
If I had to choose a favorite, I'd choose the Gloss one!