Nowadays, produk beauty memang lagi booming. Para seleb berlomba-lomba untuk membangun beauty empire-nya sendiri, tapi, hanya beberapa yang berhasil mencetak "nilai" yang bagus di buku para beauty enthusiast. Kali ini, aku mau sharing brand-brand by Hollywood celebrities yang lagi naik daun karena kualitasnya (bukan karena nama si artisnya yaa). Kalian udah tau lah beberapa nama yang bakal muncul hihi.
1. Fenty – Rihanna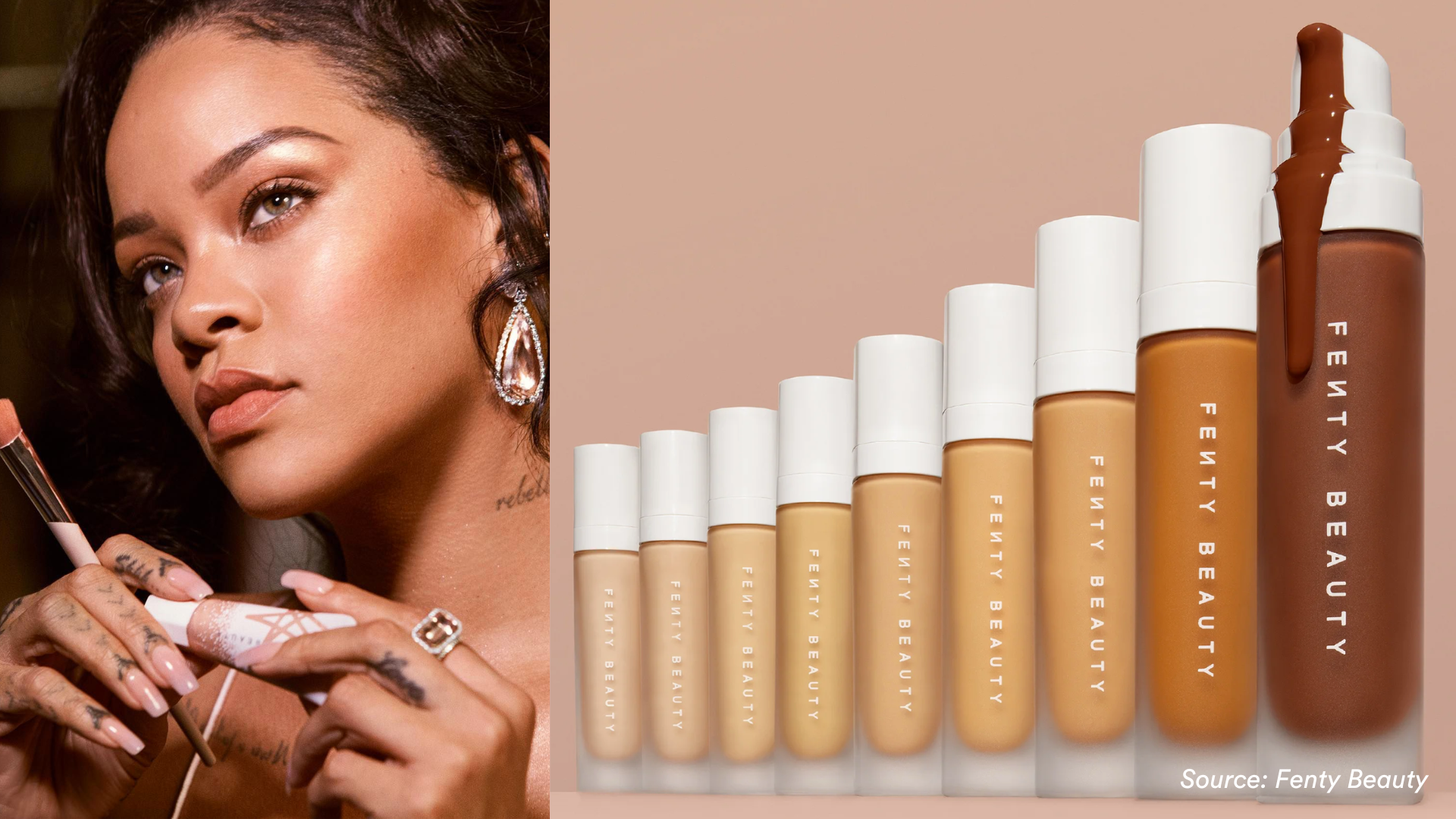 Ini adalah brand beauty pertama yang merilis shade foundation sebanyak 50 shades. Fenty screamed "inclusivity" when no other brand did! Vakum dari dunia entertainment, Rihanna menghabiskan waktunya untuk fokus mengembangkan brand-nya, and it totally paid off. Fenty Beauty menjadi salah satu brand kecantikan yang paling diminati oleh para pecinta beauty and makeup.
2. Rare Beauty – Selena Gomez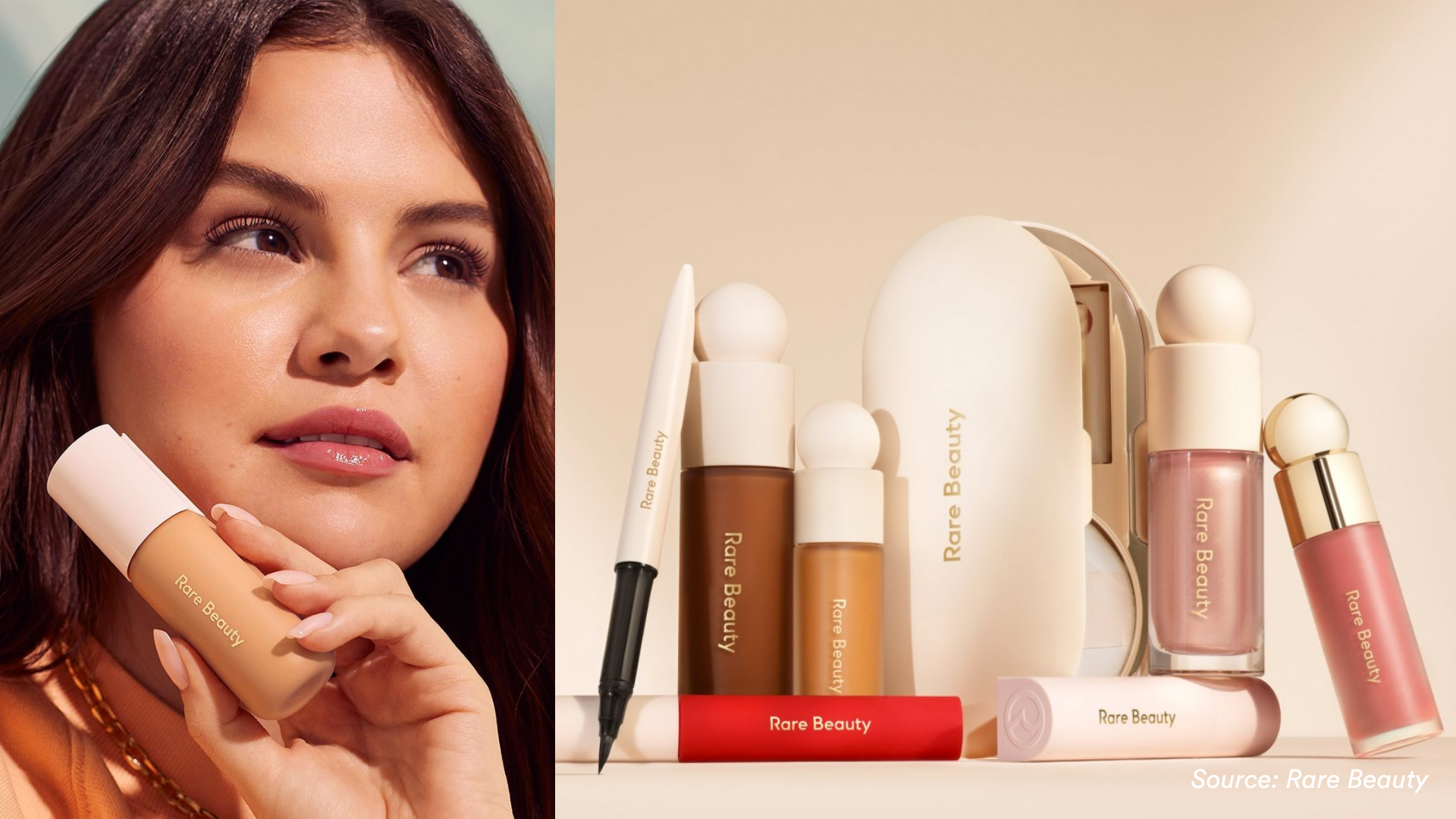 Rare Beauty adalah brand yang terbilang baru dan fresh dibandingkan brand-brand seleb lainnya, tapi kesuksesannya sudah patut diacungi jempol. Hal ini disebabkan kualitas produknya yang memang diakui bagus. As of today, Rare Beauty menciptakan produk blush dan foundation yang berhasil viral di dunia beauty and makeup. 
Ms. Gomez ternyata enggak hanya mementingkan kecantikan; 1% dari keuntungan Rare Beauty dialokasikan untuk disumbang ke institusi-institusi mental health support. Hal ini terpampang jelas di campaign atau iklan-iklannya yang selalu mendorong topik "kepercayaan diri" dan  "kebahagiaan".
3. Honest Beauty – Jessica Alba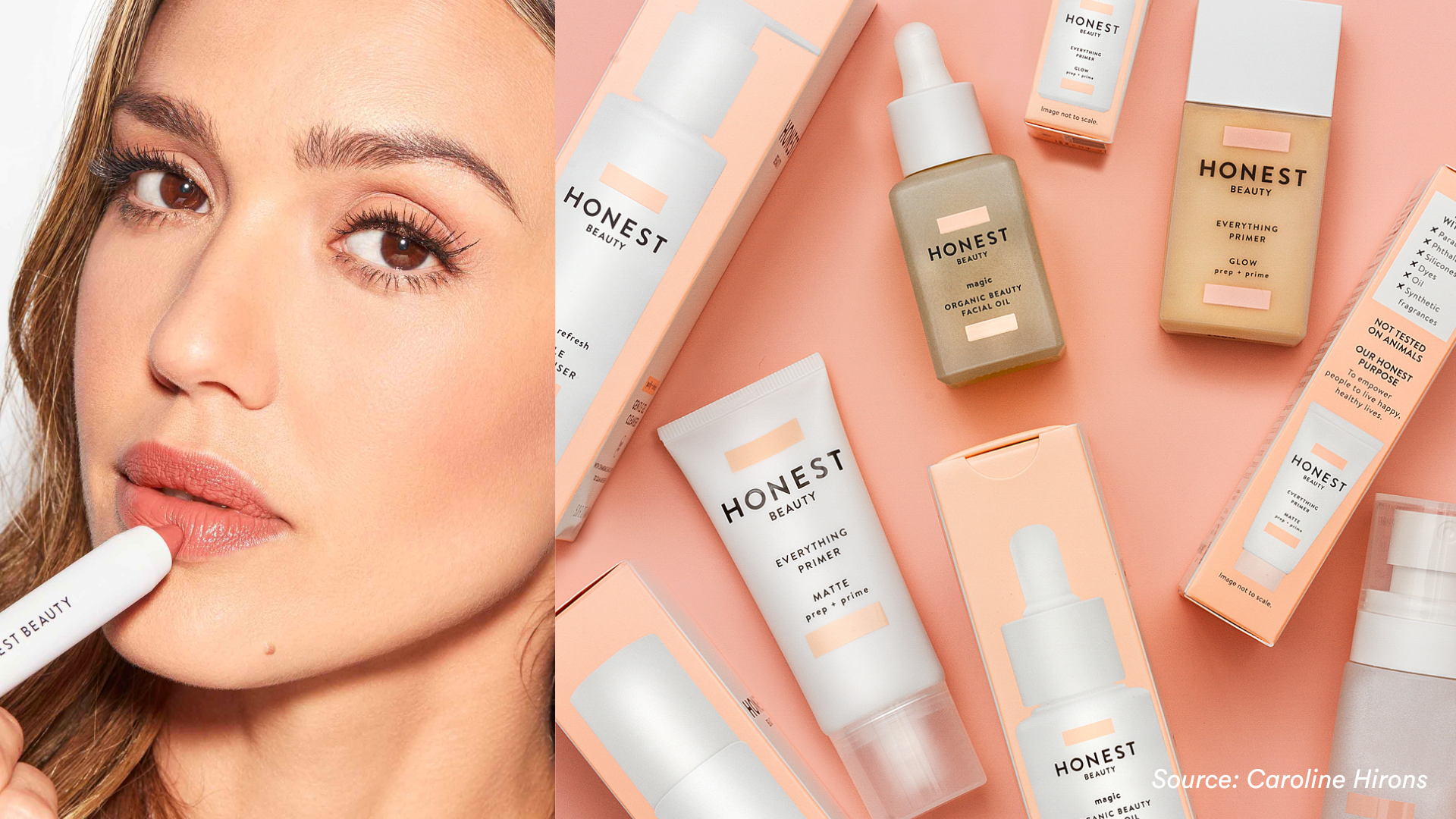 Nah, ini nih salah satu pelopor celebrity brand: Honest Beauty. Brand ini diciptakan pada tahun 2015 oleh Jessica Alba. Tujuannya adalah untuk memproduksi produk-produk kecantikan yang "bersih" dan eco-friendly. Honest Beauty adalah brand kecantikan seleb pertama yang vokal mengenai transparansi kandungan. She's super concerned about ethics and honesty. Ini adalah salah satu poin jualnya. What you read and see is what you get. Produk Honest Beauty terdiri dari kosmetik dan skincare.
4. Rose Inc – Rosie Huntington Whiteley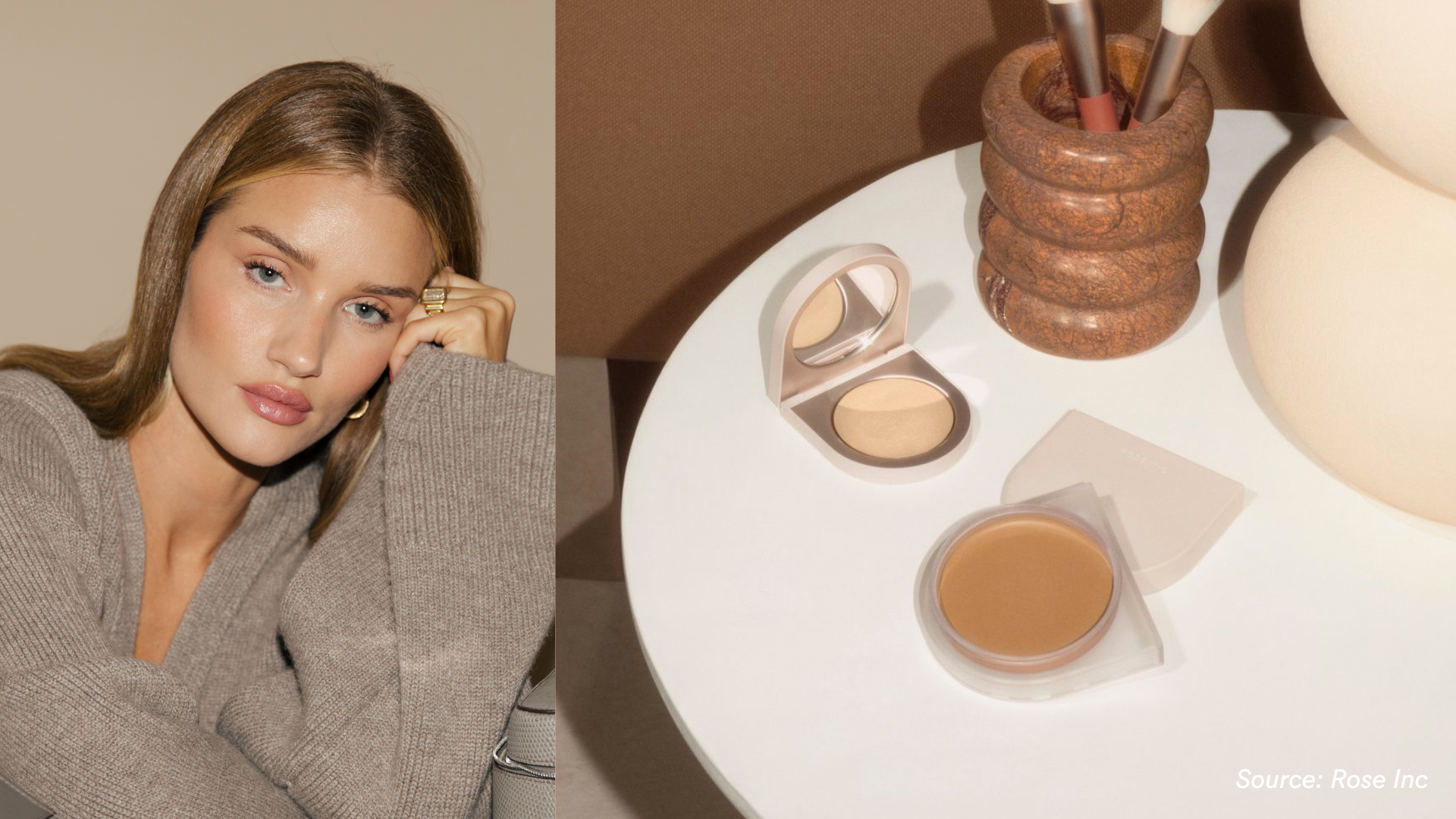 Datang dari dunia Victoria's Secret dan supermom community, Rosie Huntington Whiteley menciptakan Rose Inc pada tahun 2018. Dengan kecintaannya terhadap modern contemporary designs and architecture, Rosie mengimplementasikan estetikanya terhadap produk-produk Rose Inc. Hasilnya? Super gorgeous looking products! It's sleek, poise, and just beautiful!
Pengalaman Ms. Whiteley dalam dunia beauty terbilang banyak: makeup/beauty sessions with the experts, actual connections with dermatologists and makeup artists, dan lain-lain. She knows not just one or two but many things about what she's doing.
5. KORA Organics – Miranda Kerr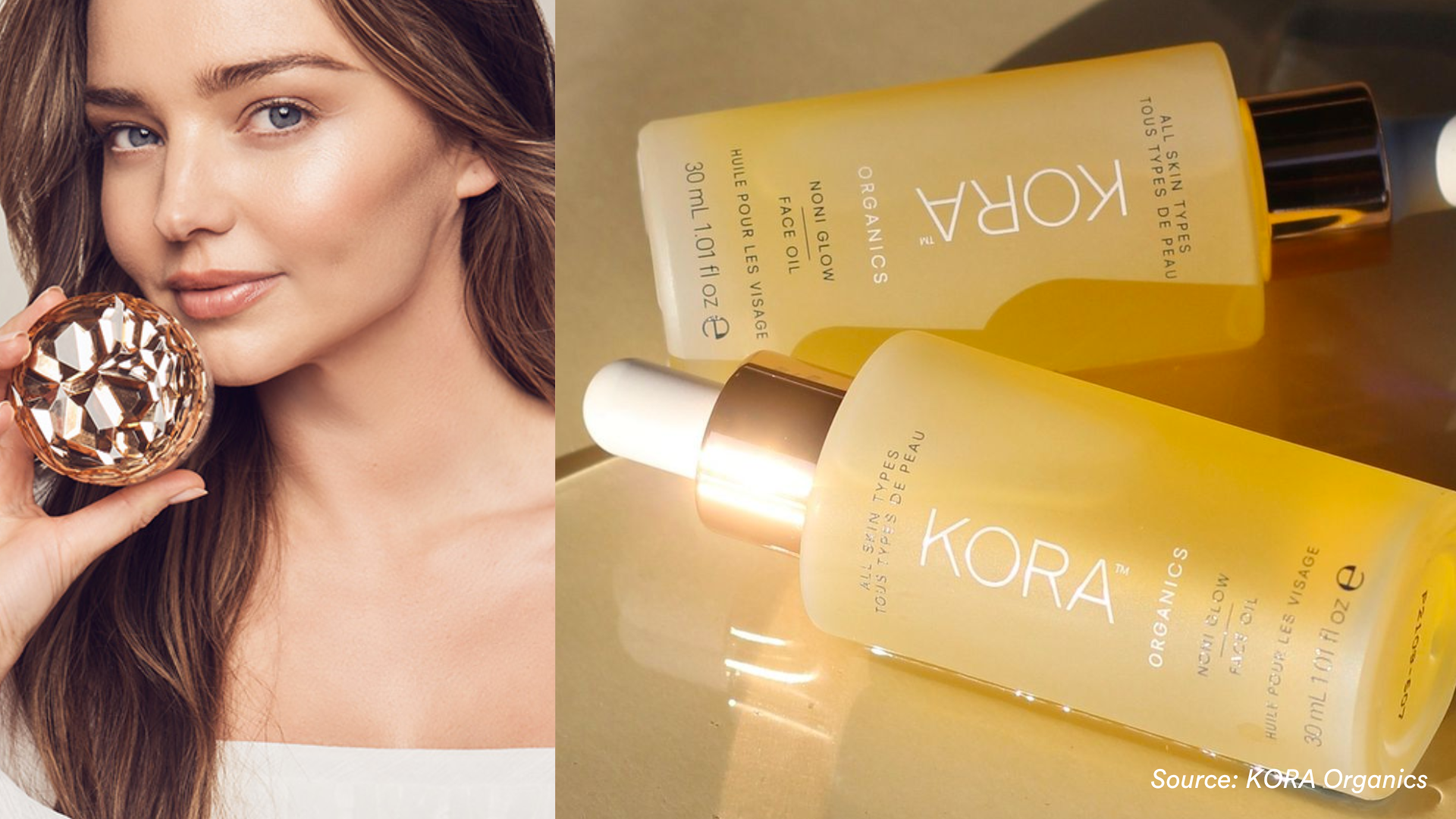 Ada alumni Victoria's Secret lainnya nih yang berhasil menciptakan beauty brand dengan kualitas oke. Say hi to Miranda Kerr and her KORA Organics! Brand ini dibuat khusus untuk beauty (specifically skincare) enthusiasts yang prefer "clean" dan "mild" beauty dengan kandungan yang organik; langsung dari alam, juga minim iritan. Produk-produk dari KORA Cosmetics diklaim aman untuk digunakan semua jenis kulit, dan berdasarkan beribu-ribu review yang bertebaran di internet, people have spoken that "yes…we love the products!".