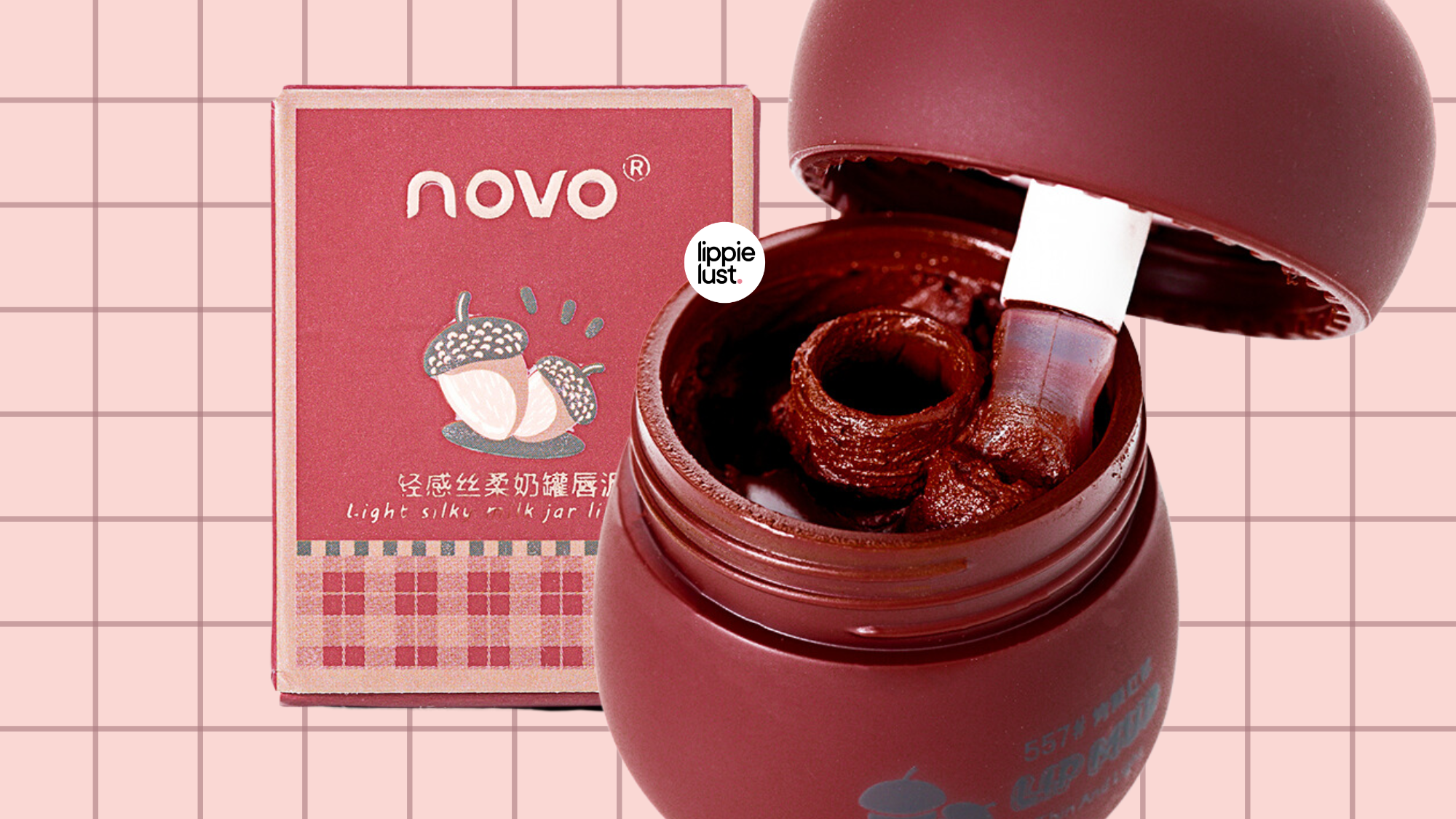 I know, banyak sekali beauty enthusiast yang begitu dengar "produk Cina" itu langsung pikirannya jadi negatif. Entah mungkin berpikir formulanya berbahaya, kualitasnya sangat rendah, atau sekedar "just because it's China". Nih aku spill sesuatu: Good (and even great) Chinese products do exist. Kita hanya perlu research yang lebih mendalam dan lebih "niat". Let Lippielust do it for you this time dimulai dengan Novo Light Silky Milk Jar Lip Mud. Selain viral karena kemasannya yang super duper cute, sepertinya produk ini bisa memberikan lip look yang menarik. Penasaran dengan hasilnya? Langsung aja kita review, deh.
| | |
| --- | --- |
| Product Name | Novo Light Silky Milk Jar Lip Mud |
| Manufactured By | Guangzhou Aili Cosmetics Co., Ltd. |
| Price / Weight | Rp 50.000 (Indonesian Price) / 6g |
Packaging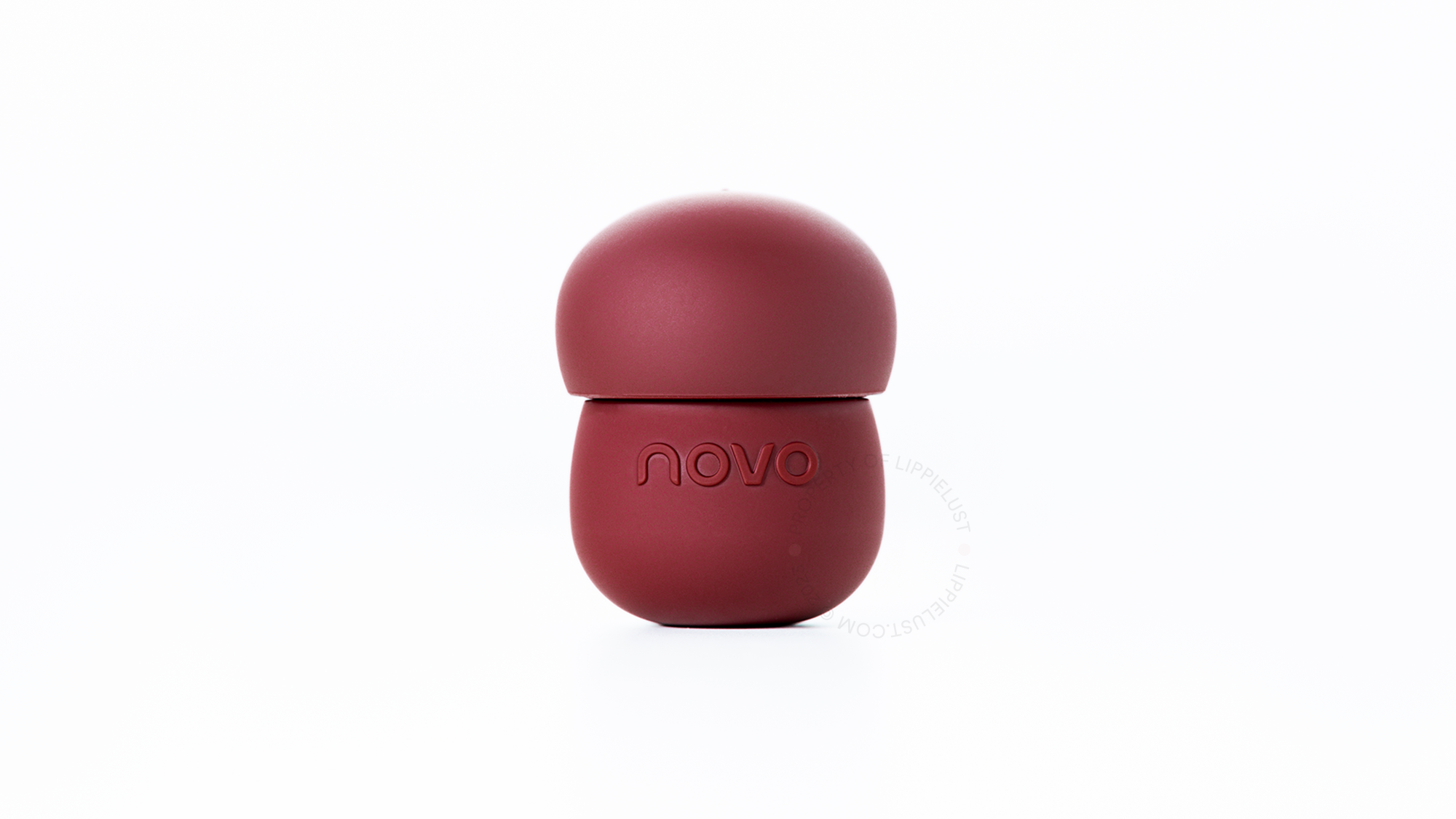 Seperti yang sudah kita semua ketahui, Cina adalah sumber kemasan unik (enggak heran kenapa banyak banget brand terkenal yang memesan packaging dari mereka e.g Muzigae Mansion dan Maybelline Lip Vinyl serie). Untuk produk Novo Light Silky Milky Jar Lip Mud ini, bentuknya dibuat menjadi super imut menyerupai jamur (tahu jamur yang ada di game Mario Bros kaan? It's exactly like that!).
Cap-nya terasa sangat nyaman diputar, enggak ada macet-macet aneh gitu. Sayangnya, poin minus ada pada bagian applicator wand.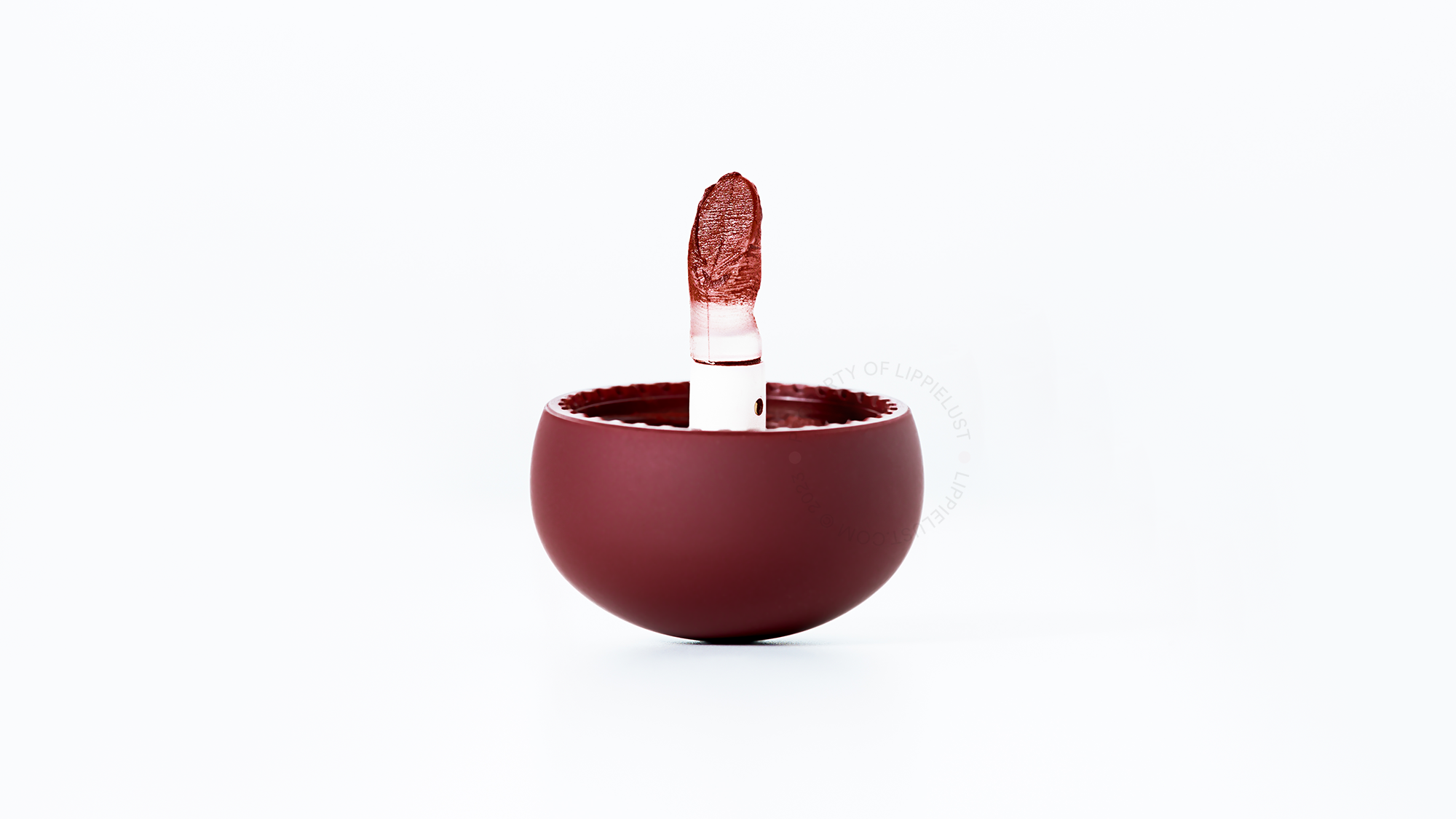 Applicator wand Novo ini terbuat dari silicon, like literally the whole wand. Bahan ini digunakan karena konsep experience-nya dibuat seperti "menggali produk"; bahan yang lembut-lembut seperti ujung wand sepertinya enggak akan bisa "menggali" dengan baik, so, a silicon is used. Ukuran wand ini terbilang sangat pendek, dan dengan ukuran cap yang besar, visibilitas bibir saat pengaplikasian jadi minim banget a.k.a jadi susah lihat.
Selain kekurangan di atas, bahan silicon sepertinya bukan bahan yang begitu ideal untuk pengaplikasian sempurna. Produk enggak bisa tersebar dengan baik dan aku enggak mendapatkan presisi yang begitu oke. Hasilnya jadi sedikit berantakan, harus dirapikan lagi dengan jari.
Overall, produk ini memiliki tampak yang sangat baik, tapi, dari segi pengalaman aplikasi, produk ini masih harus mengubah beberapa hal. 
The Product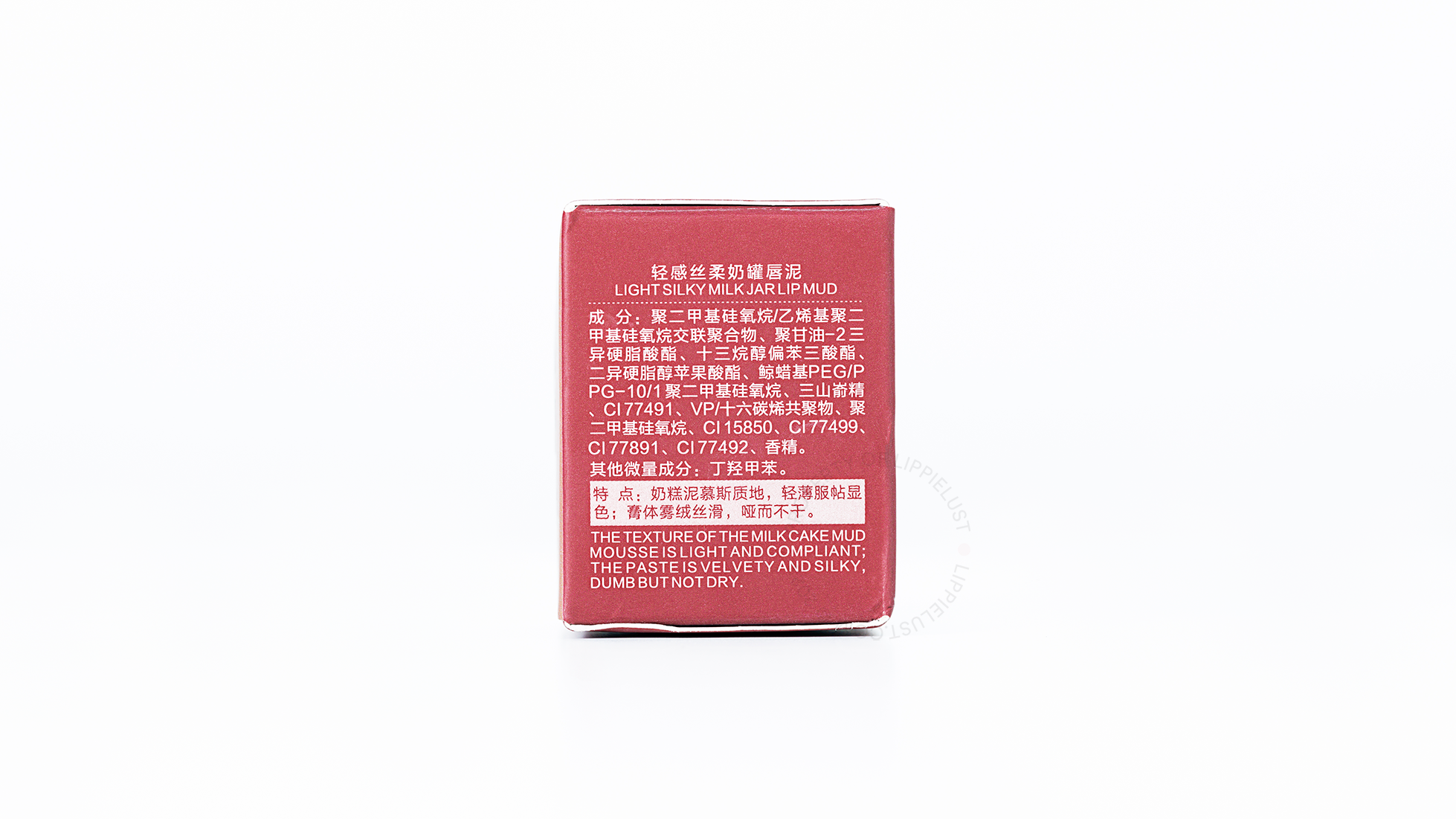 Kalau dilihat dari Ingredients list pada kemasannya, aku enggak menemukan bahan-bahan yang highly suspicious considering that this is not BPOM certified. Selain memang enggak ada bahan yang membahayakan, produk ini minim kandungan yang juga berarti minim resiko iritasi. Such good news! 
Aku enggak mencium aroma yang aneh-aneh so it's totally free from fragrance.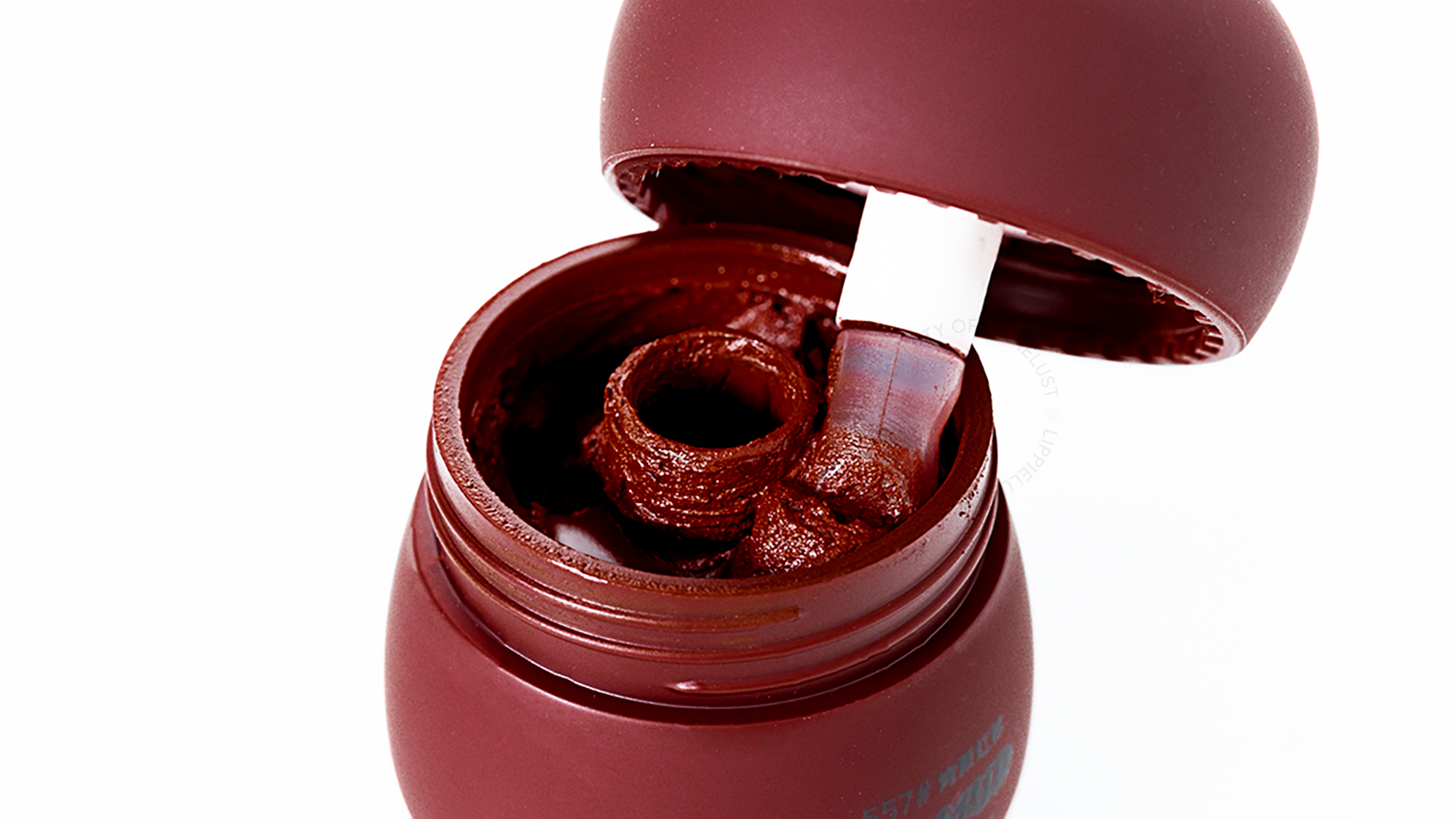 Untuk tekstur, produk ini terasa smooth dan bouncy, semacam buttery gitu. Tingkat viskositasnya jelas lebih tinggi daripada lip cream, tapi lebih rendah daripada lip balm. It's actually a very nice texture. This is probably why it's called a "lip mud".
The Experience
Produk ini terasa ringan di bibir dan sangat lembut. Bibirku yang awalnya banyak bagian pecah semacam dibuat lembut oleh produk ini. This is a plus point! Produk ini enggak ada setting time-nya karena memang enggak dibuat untuk menjadi kering. Tapi, walaupun enggak kering, look yang aku dapatkan tetap terlihat semi-matte (not completely matte though yaa). Lebih tepatnya lagi, it looks satin! Feel-nya lebih mendekati ke velvety/suede gitu; totally comfortable. 
Color payoff-nya menurutku oke, lho, apalagi kalau digunakan dalam jumlah yang banyak. 
Sayangnya, walaupun tampak dan feel-nya patut diacungi jempol, produk ini terbilang sangat transferable. Beberapa kali aku enggak sengaja menyentuh bibir lalu menyentuh bagian lain wajah, and guess what? Produk ini benar-benar transfer ke bagian wajah aku yang lainnya tersebut. Saat aku melakukan a proper transfer test meggunakan kulit tangan dan tissue, enggak perlu dipertanyakan lagi hasilnya karena memang se-transfer itu. 
Overall, this product is almost an 8 kalau saja desain wand dan formula transfer-nya diperbaiki. But so to speak, aku suka tampak meja riasku karena desain kemasannya memang selucu itu!
Available Shades
214 Autumn Tobacco Milk Apricot

544 Frozen Lemon Black Tea

557 Roasted Chestnut Red Brown

558 Rosybrown