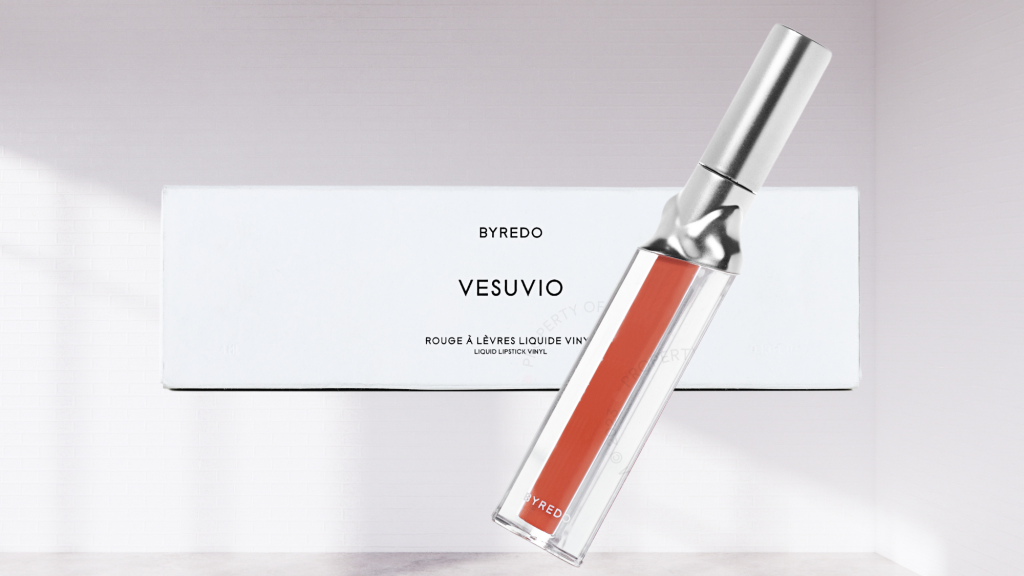 Kalau kamu pecinta wewangian, kamu pasti enggak asing dengan nama 'Byredo'. Ya, brand asal Swedia ini terkenal dengan produk parfumnya yang berhasil membuat lifestyle terasa lebih mewah dan percaya diri. Mulai dari parfum, home fragrance, hingga aromatic candles, semua ada di sini. Excitingly, Byredo mulai melebarkan sayapnya dan masuk ke ranah kosmetik. Nah, salah satu produknya yang membuat team Lippielust tertarik adalah Liquid Lipstick Vinyl. Is it as good as the other vinyls in the market? Let's figure that out.
| | |
| --- | --- |
| Brand Name | Byredo |
| Product Name | Liquid Lipstick Vinyl |
| Brand Country | Sweden |
| Manufacturer | Luxembourg |
| Price / Weight | €45 (sekitar Rp 750.000) / 6g |
Packaging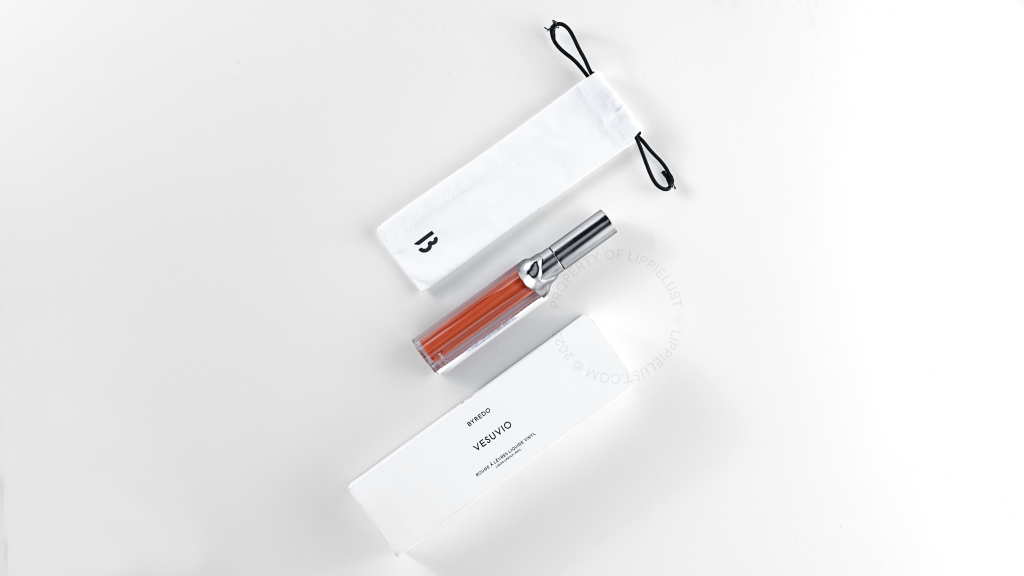 We pay for luxury, we get luxury. Itu yang aku rasakan saat pertama kali lihat produk ini. Botolnya dilindungi oleh pouch canvas kecil berlogo Byredo. Enggak berhenti disitu, kemasan kardusnya juga super minimalis tapi tetap elegan dengan sistem unboxing seperti laci. Super chic!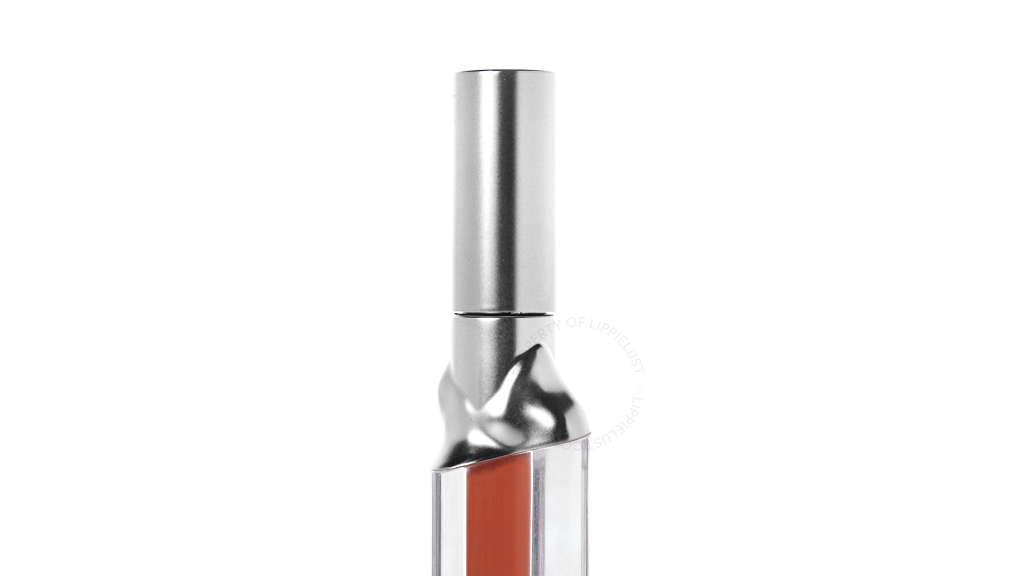 Bagian atas botolnya memiliki bentuk yang enggak sembarangan. Bisa kita lihat kalau desainnya dibuat secara khusus dan hati-hati. This type of cap is not mass-produced; sentuhan eksklusif ini memberikan poin plus yang lumayan "worth the price". Selain itu, bahannya terlihat premium dan kokoh, bukan seperti plastik seperti pada umumnya. This bottle won't break if you drop it violently.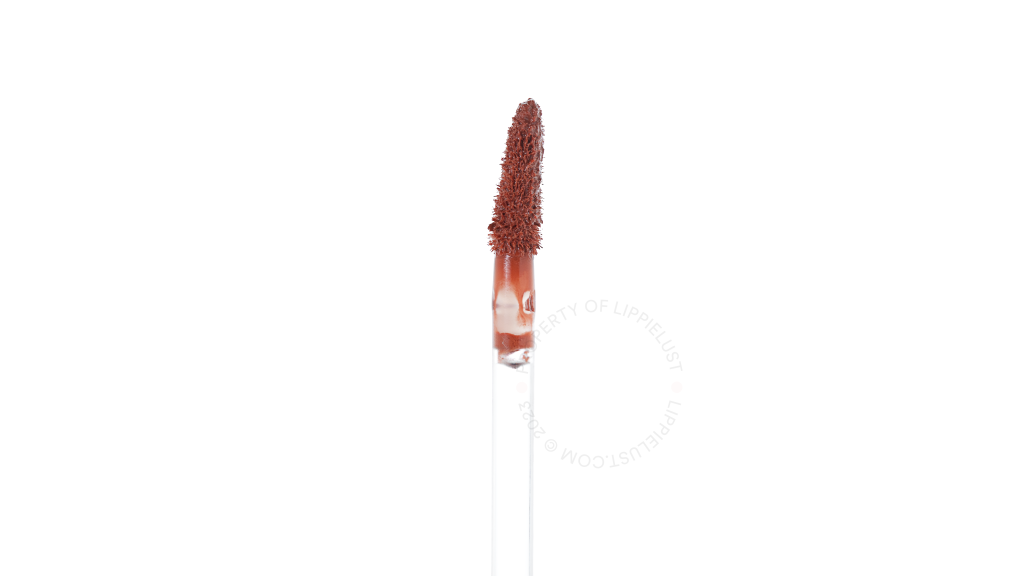 Applicator yang digunakan adalah Slanted Flat Doe Foot, bentuk yang paling aman untuk hasil yang presisi dan rapi, which this product really needs (nanti deh kita bahas lebih dalam tentang teksturnya).
The Product and My Experience
Pengalamanku dengan produk ini sebenarnnya…terbilang medioker. Kenapa? Let's talk about it.
Pertama, kita mulai dengan aroma. It smells like a powdery perfume, dan jujur aja aku suka; enggak terlalu pekat, tapi enggak membosankan juga.
Produk ini memiliki tekstur yang super creamy tapi enggak berat. It's actually pleasant, tapi sayangnya, ini terlalu creamy untuk bisa terlihat seperti vinyl karena terlalu "loose"; enggak stick-to-the-lips, enggak begitu ada grip, dan enggak kencang.
Kalau masalah pigmen, memang pekat sih, tapi saat diaplikasikan pada bibir, aku mengalami sedikit kesulitan saat ingin meratakan produk; ada beberapa spot yang terlihat tipis dan ada beberapa spot yang terlihat tebal. Sayang sekali, ini jadi poin minus untuk Byredo. Selain itu, warna yang muncul pada bibir terlihat berbeda dibandingkan swatch official yang ada pada website-nya. Di kulit Indonesia kita ini, warna Vesuvio akan terlihat lebih orange, bukan merah (lihat perbandingan di bawah ini).
Anyway, walaupun bermasalah dengan pigmen, produk ini memberikan finish yang cantik. Look yang creamy dan "empuk" membuat bibir jadi terlihat lebih tebal. Walaupun belum bisa masuk pada kategori "vinyl", produk ini tetap terlihat cantik, kok.
Mind you, produk ini enggak punya setting time yaa, karena feel saat setelah aplikasi dengan setelah dibiarkan beberapa menit itu sama saja. 
Kalau kamu mencari produk yang transferproof, you should walk the other way, karena produk ini sangat transferable. Ini akan lumayan mengganggu kalau kamu masih sering menggunakan masker atau kalau kamu memiliki jari-jari yang enggak bisa jauh dari bibir. 
Overall…
Produk ini sangat bagus packaging-wise, tapi untuk formula-wise, it's not as bombastic as I expect it to be.