NABLA Cosmetics, one of my favorite brands originated from Milan, Italy, has launched their Summer / Spring Collection. My jaw dropped when NABLA did a little sneakpeek on their Instagram account and had never been excited. What really caught me was the ultra cute packaging!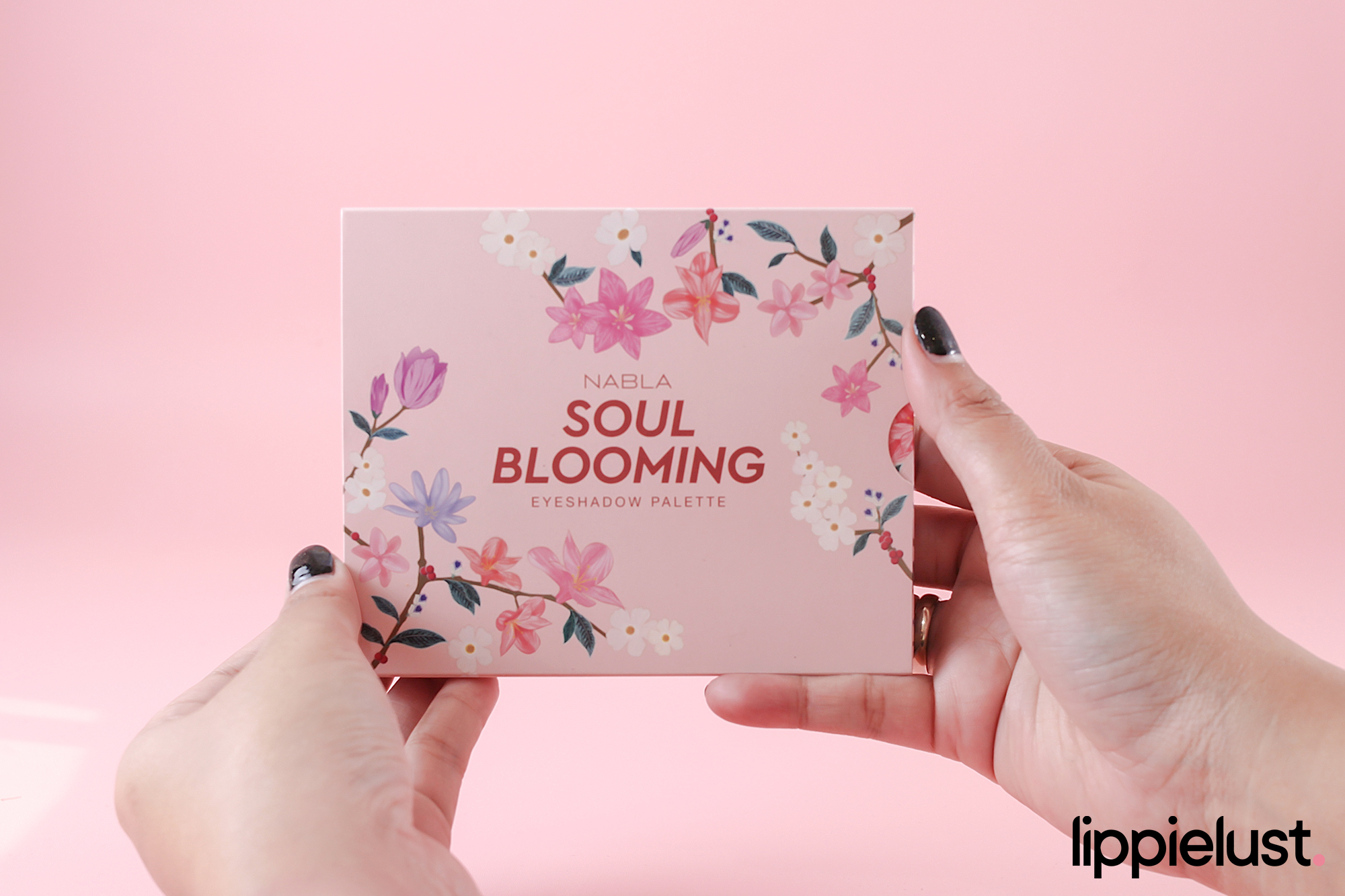 I knew NABLA since my first project with them to do the official swatches back in 2017 and I am really sure that they will never cease to amaze me with all those pretty packagings and high quality products. I thought, The Soul Blooming Collection would not be an exception.
NABLA SOUL BLOOMING Collection includes:
You can buy this collection separately or in a bundle. Watch out, they sold out fast. 😉
✨

NABLA DAZZLE LINER NEW SHADES,

€ 11,90

/ 13 USD / 200K IDR
Intensely pigmented liquid eyeliner with mirrored, glossy finish. Glides on smoothly for an easy and defined application creating lines as precious as melted gold. Smudge-free, long-wearing formula.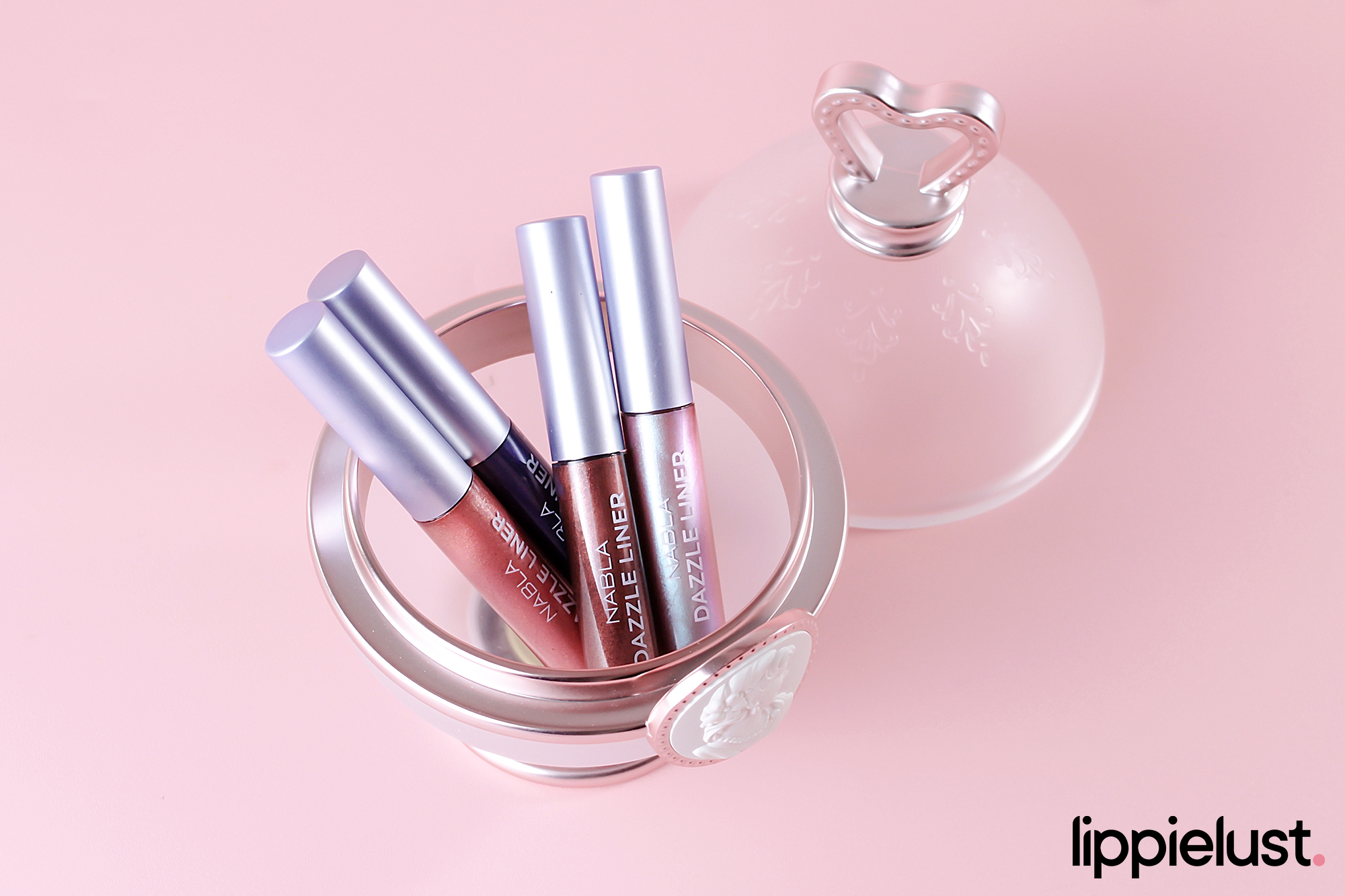 After Crystal, Purity, and Industrial, I nearly complete my Dazzle Liner collection with their newest Dazzle Liners. The shades from the Soul Blooming Collection:
CURRENT EDEN – Orchid based triochrome with light blue, mint and crimson reflects.
MANTRA – Dark warm-toned brown with peach and gold micro-reflects.
ORIGINAL SIN – Duochrome with a strawberry-rust base and bright golden sparkles.
ROYAL BLOOD – Deep sapphire blue with indigo reflects.
[columns size="1/4″ last="false"]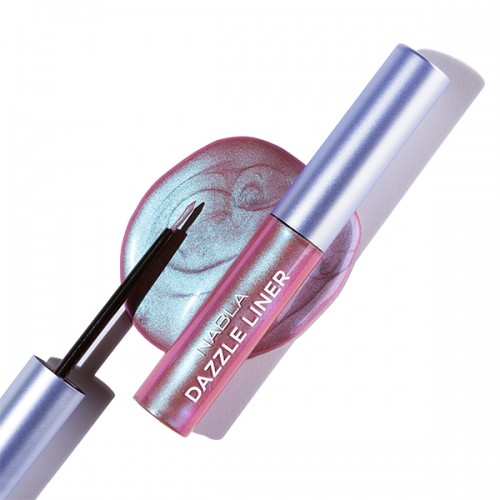 [/columns][columns size="1/4″ last="false"]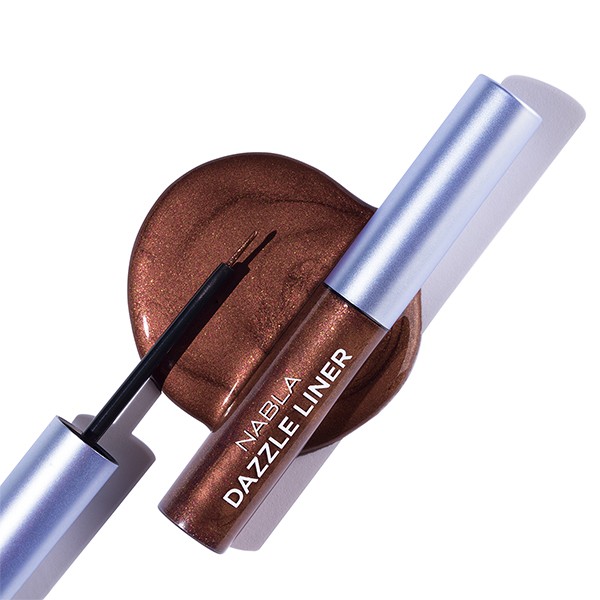 [/columns][columns size="1/4″ last="false"]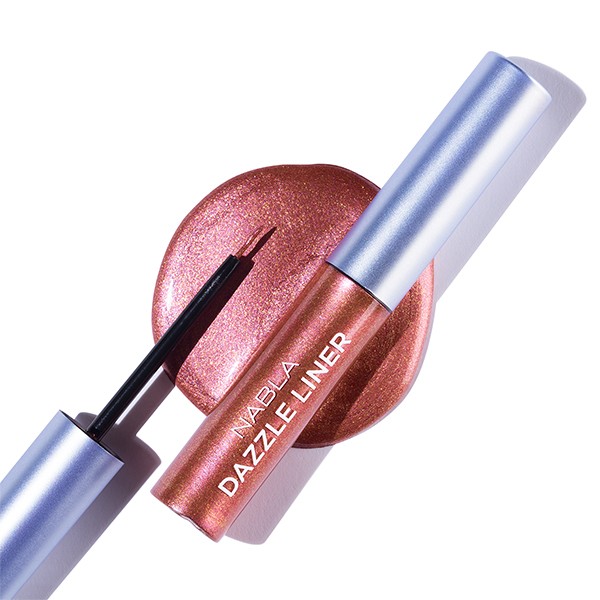 [/columns][columns size="1/4″ last="true"]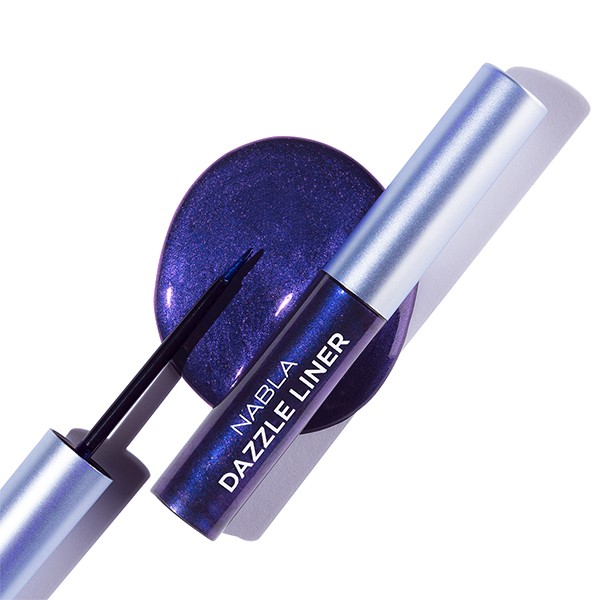 [/columns]
Photo source: nablacosmetics.com
Among these four, my personal favorites are Current Eden and Royal Blood. These two colors are so attractive and unique, Current Eden has triochrome effect (the color will reflect three colors depending on lighting) and Royal Blood is simply gorgeous to wear alone for simple bold liner kinda day.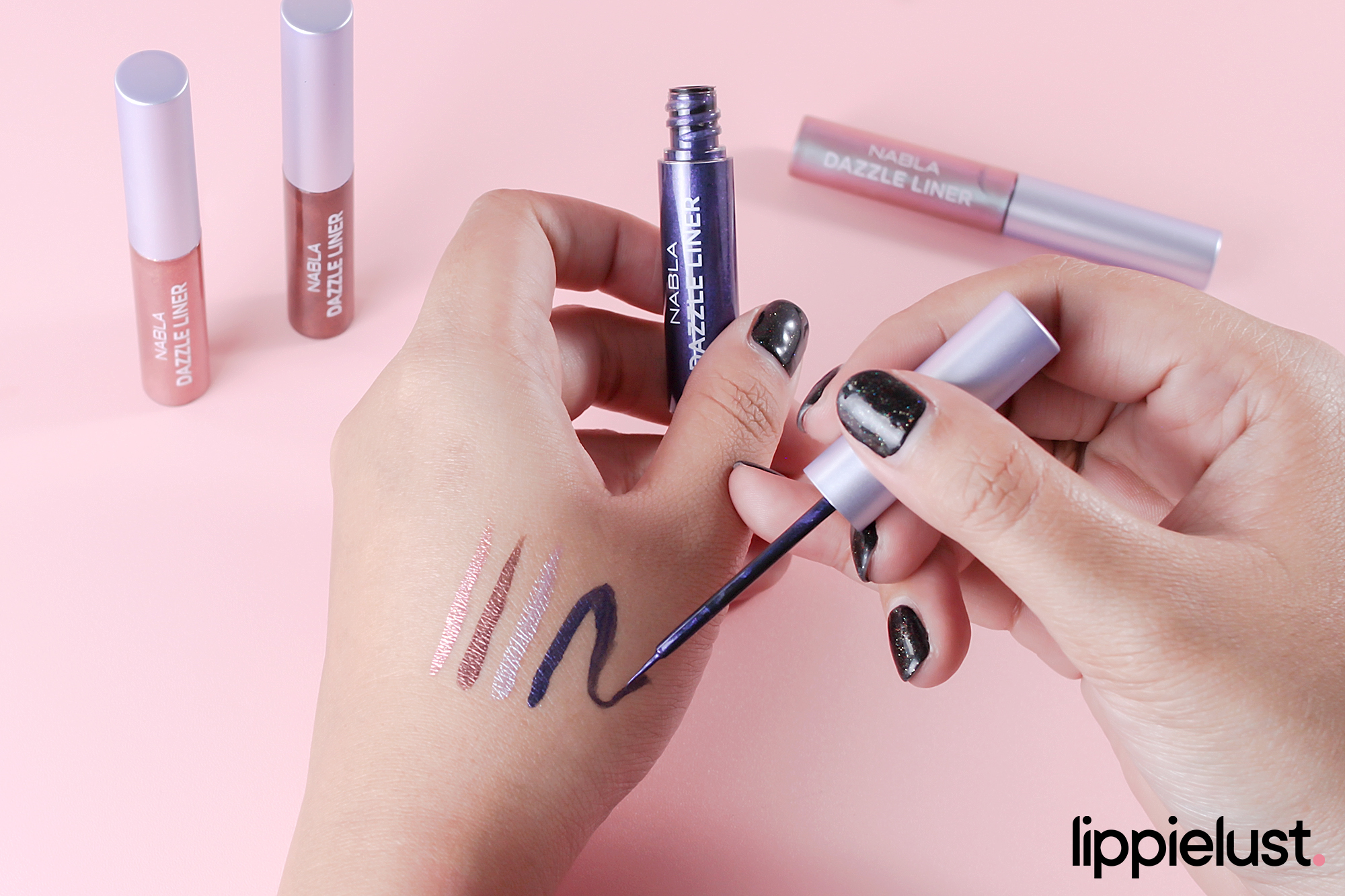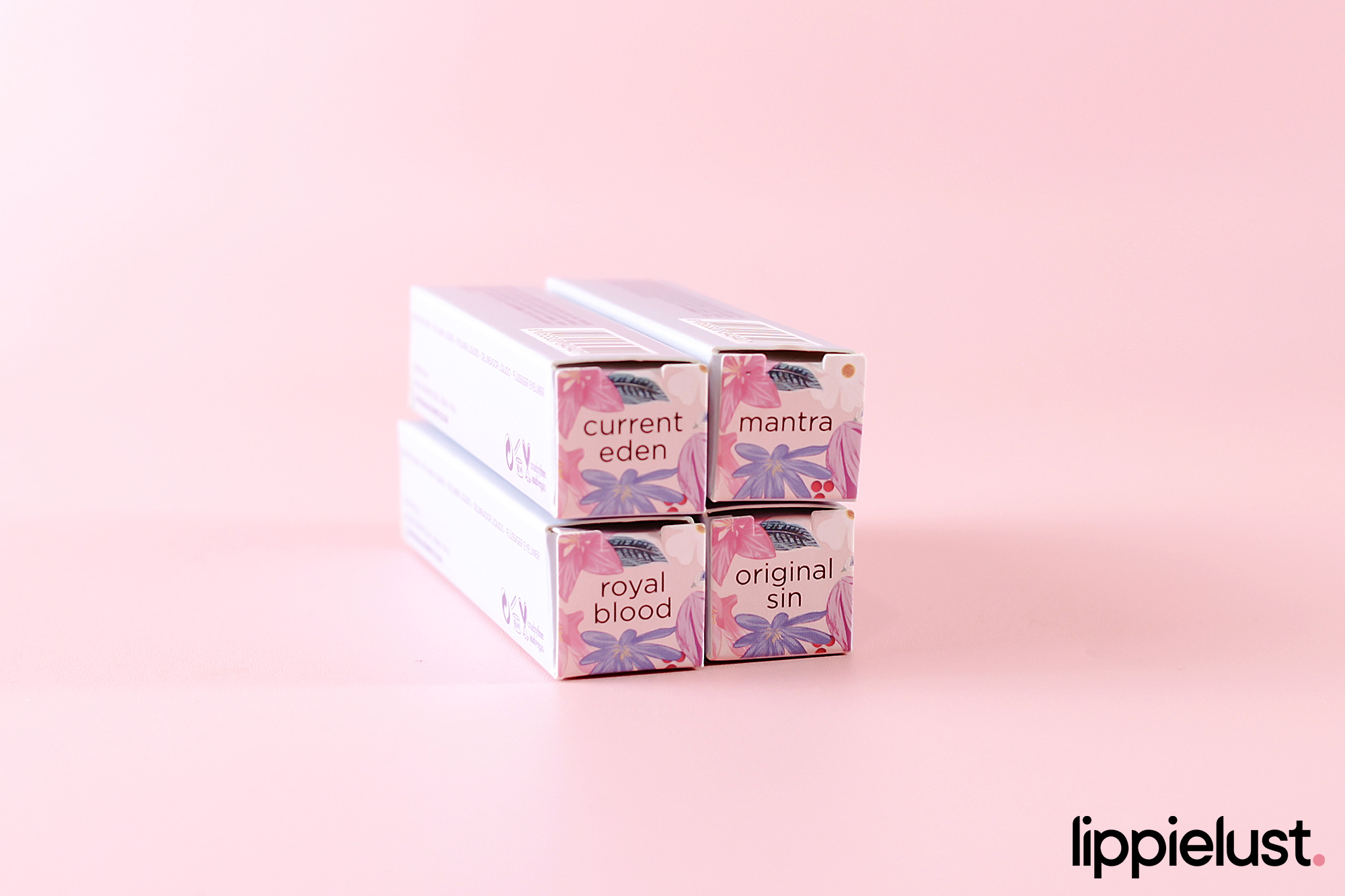 ✨

NABLA SOUL BLOOMING EYESHADOW PALETTE, 

€ 35,90

/ 42 USD / 600K IDR
The Soul Blooming Eyeshadow Palette is an enchanted garden where you can cultivate your most romantic nature and let your creativity flourish! The compact pack has a delicate net pattern and is wrapped in buds, berries and green leaves. A floral fantasy that symbolizes an interior awakening.

Inside, there are 12 new hyper pigmented hues, offered in 3 different textures: from the already beloved Super Matte and Fluid Metal, to the brand new Crystal, that you can admire in the "Honey Drip" shade, an extremely luminous, magic eyeshadow! All the colors are super easy to apply and blend, and adhere perfectly to the skin. Soul Blooming follows all of your emotions, leaving your soul free to express itself in all its infinite hues.
I have never read a product description this tempting in my life. Hahaha..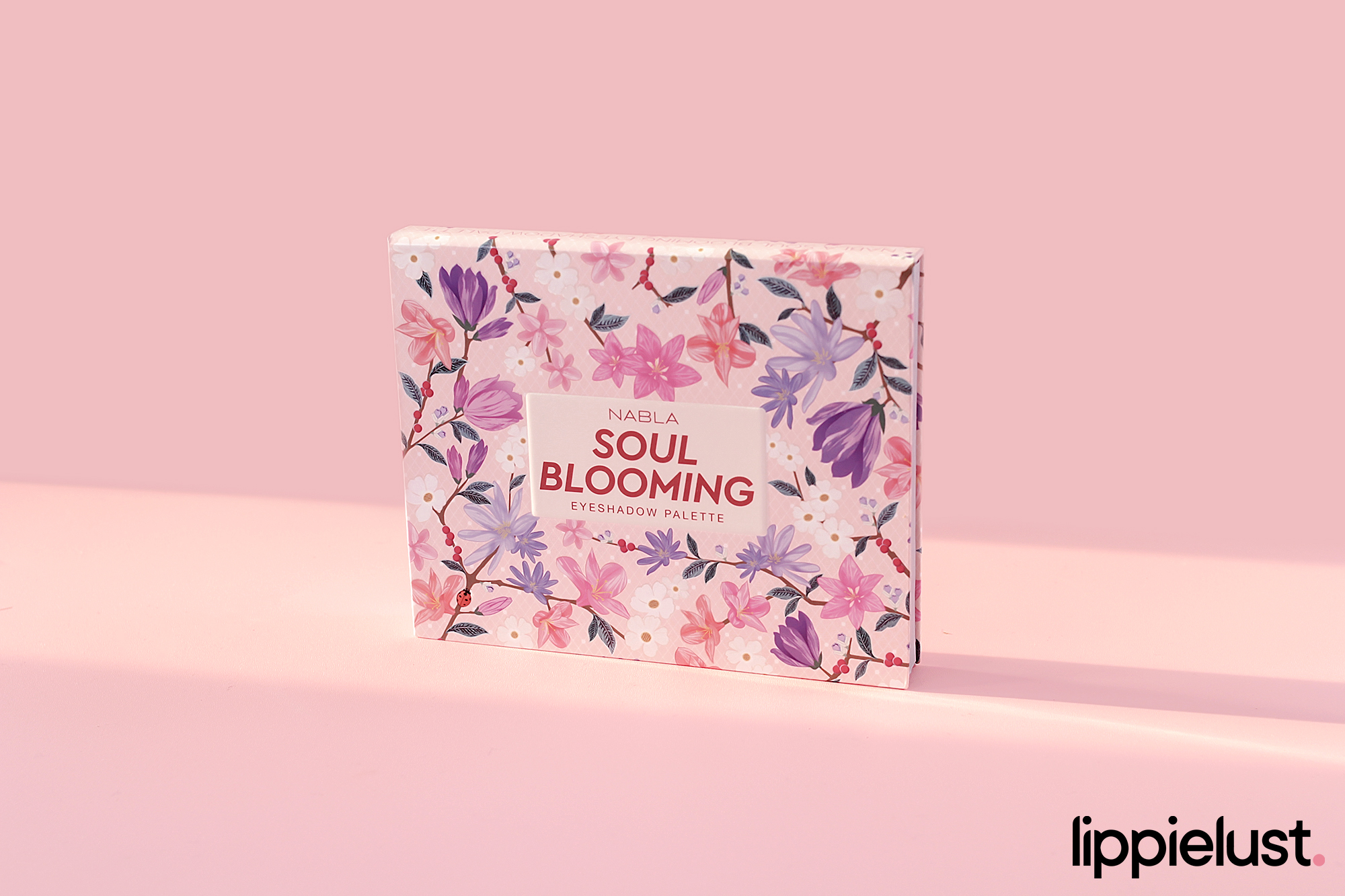 How can I say no to this? I also got their Dreamy Palette and also their Dreamy Matte Liquid Lipstick so I know the  formula won't be a disappointment.
There are 12 beautiful shades in three different finishes, 6 in Super Matte Finish, 5 in Fluid Metal, and 1 in Crystal (Crystal is the newest one, only available on this palette only):
HONEY DRIP: Wet effect top coat with gold and peachy-copper reflects. Crystal.
GEA: Medium apricot-beige. Super Matte.
CHAMOMILE: Toasted Almond. Super matte.
BOLERO: Coral pink. Super Matte.
MIDDLE KARMA: Honey brown. Super Matte.
GARDEN GATE: Orchid purple duochrome with aqua blue, mint and fuchsia reflects. Fluid Metal.
CLIMBING ROSE: Watermelon based duochrome with bright rose gold reflects. Fluid Metal.
GARÇON: Medium copper bronze with a rose-champagne reflect. Fluid Metal.
ANEMONE: Intense indigo with magenta and cyan reflects. Fluid Metal.
FLOWERY: Pastel wisteria blue. Super Matte.
PHILOSOPHY: Baby pink duochrome with jade reflects. Fluid Metal.
CARAVAGGIO: Dark cool-toned chestnut. Super Matte.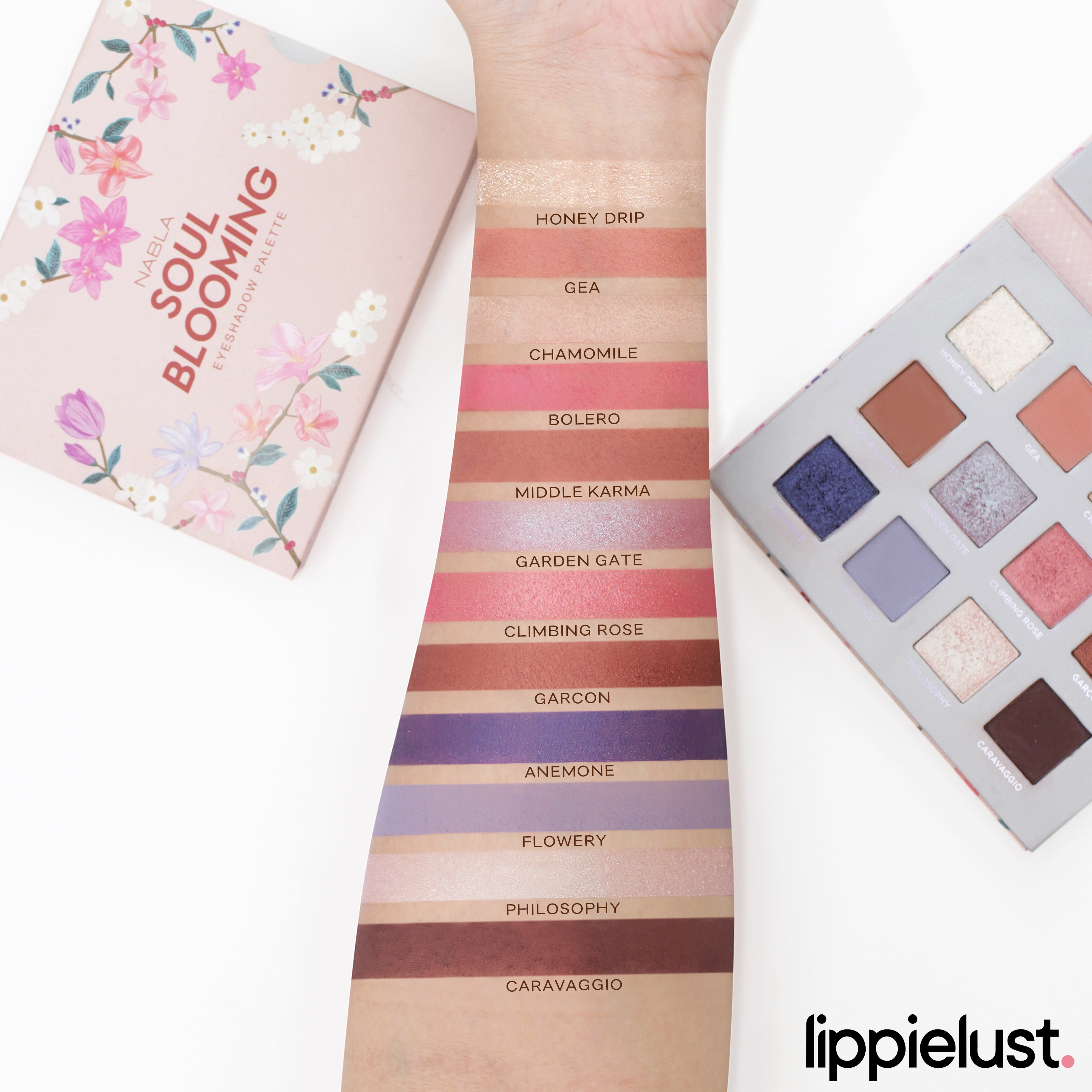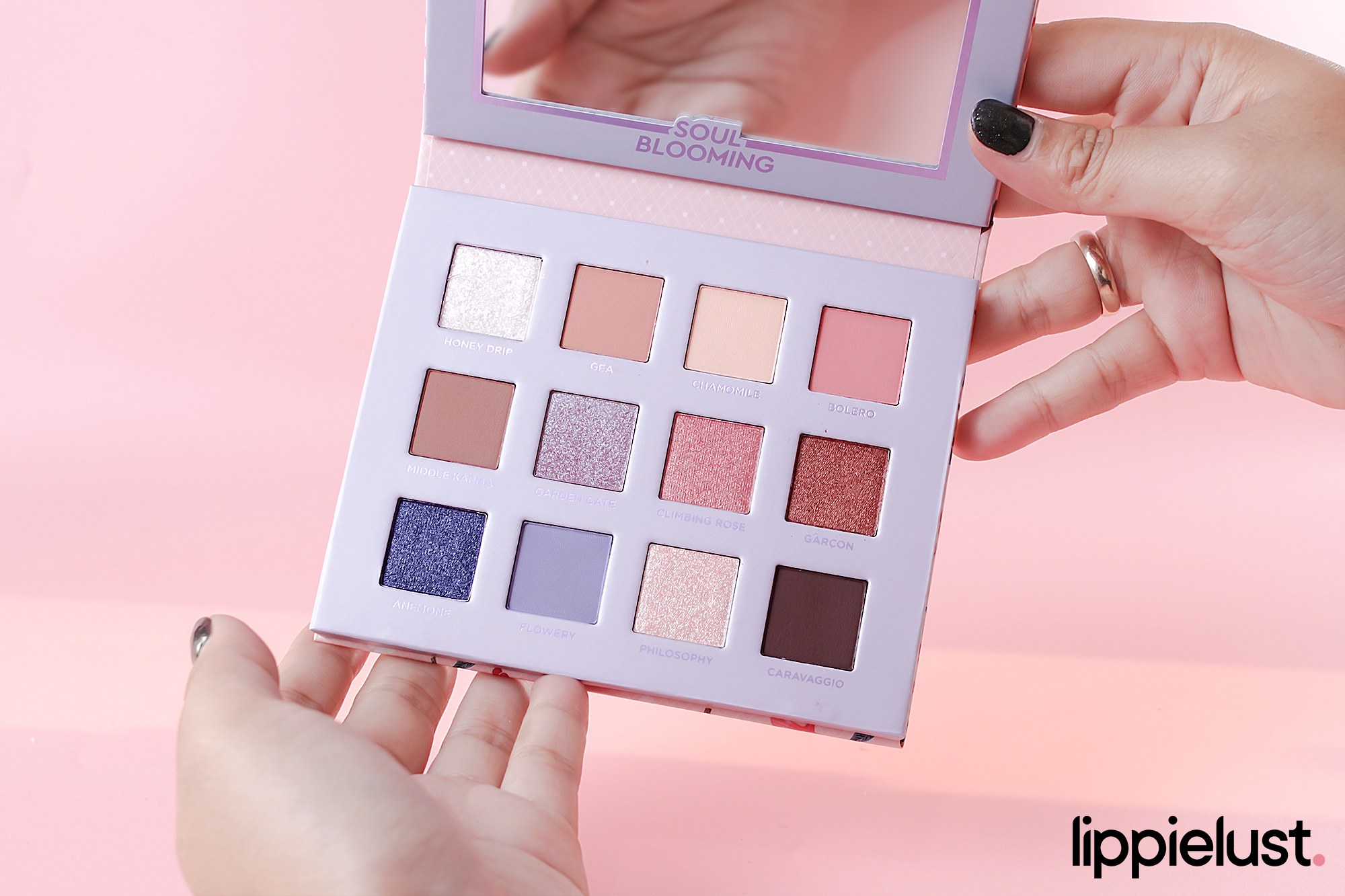 Untouched. Extra Virgin.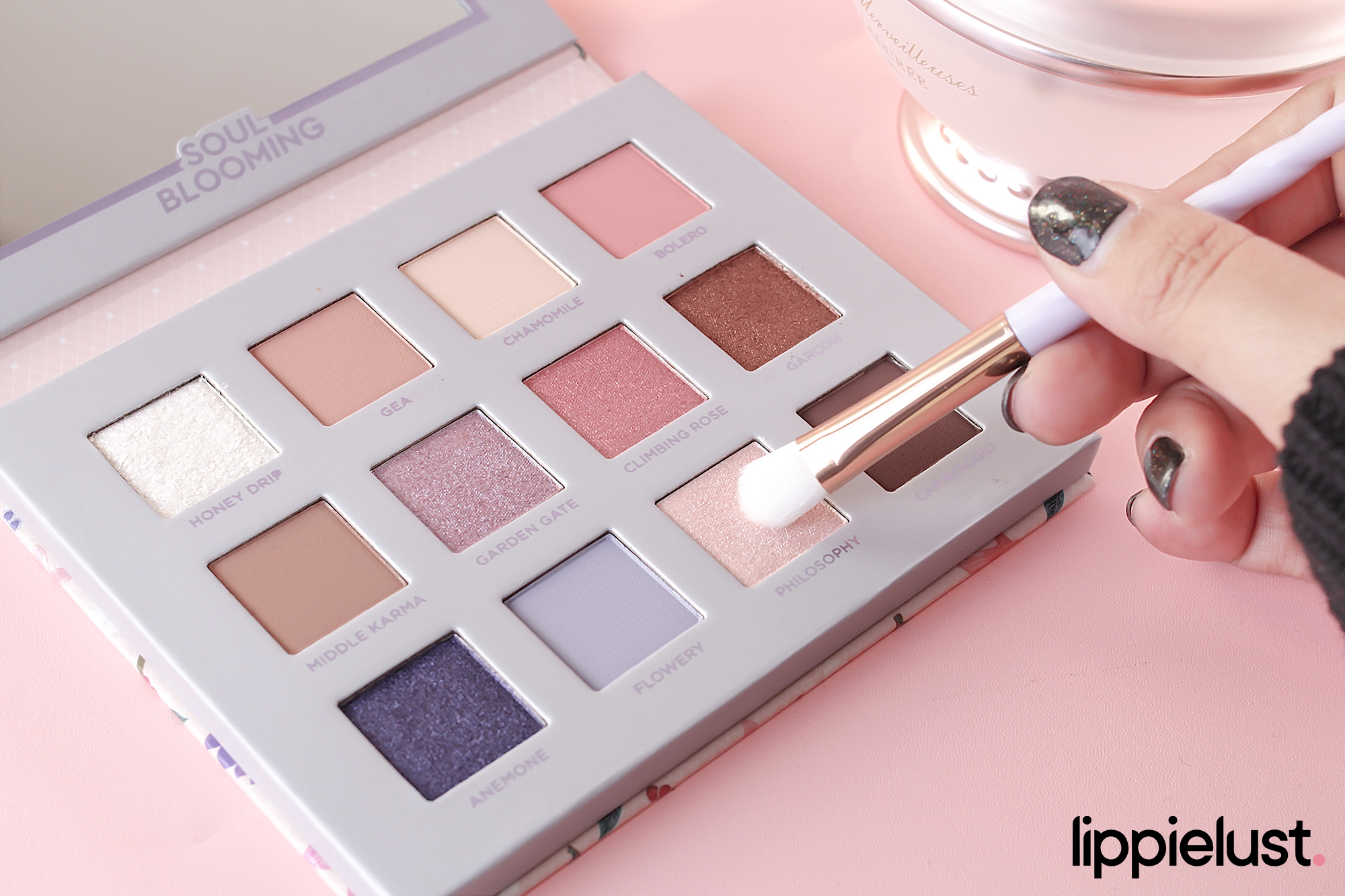 Did you see that soft lavender color? or that blue color? or that soft pink? I literally love all of the colors on this palette!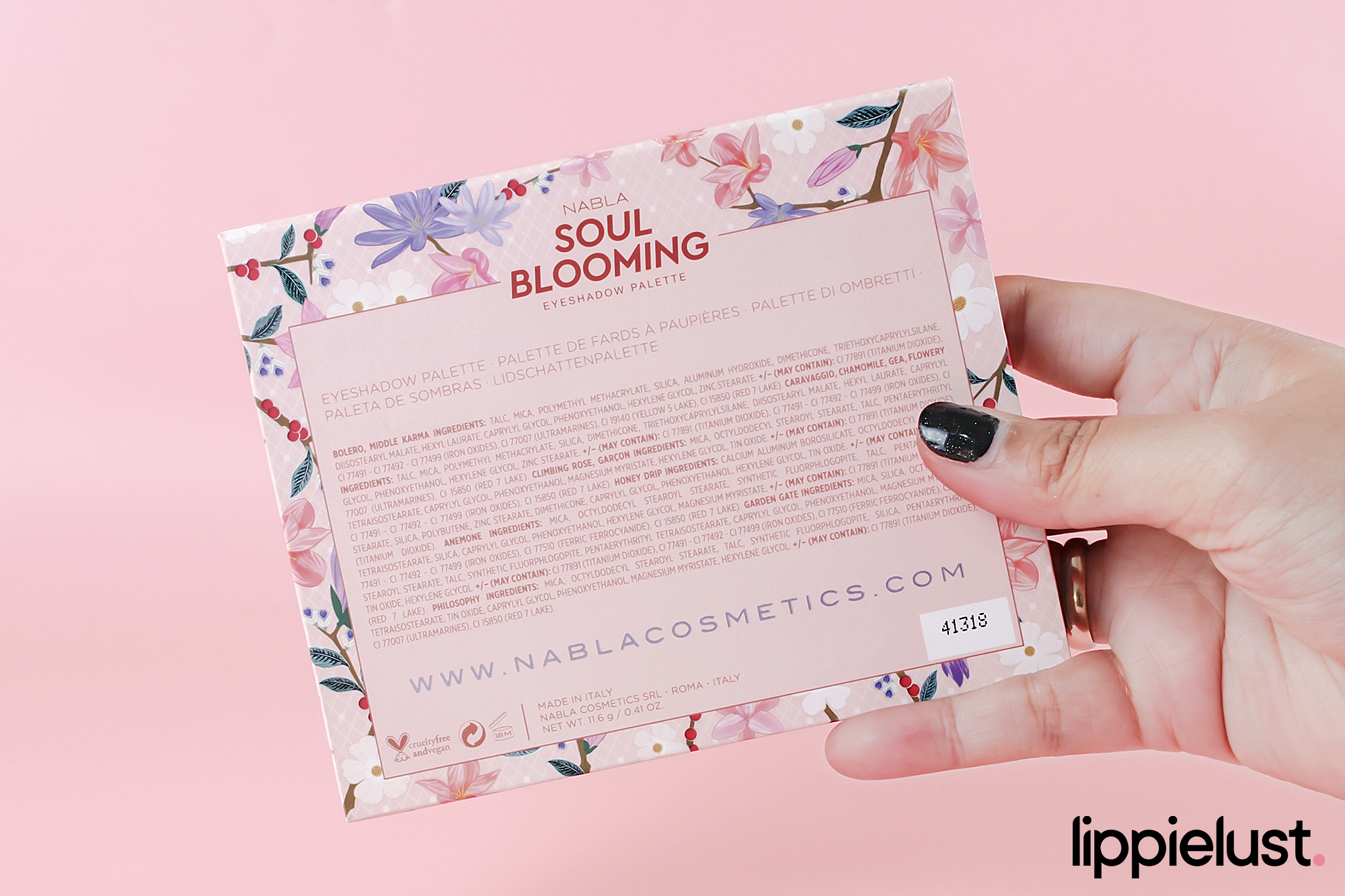 Ingredients list for each colors.
So guys, would you try it? I know, it's really hard to get especially for us, Indonesian beauty enthusiasts and I really hope that in the future NABLA will expand their market to Asia including Indonesia. From what I know, preordering stuffs from EU is really difficult. NABLA itself is an online-based brand without any offline stores.

[columns size="1/2″ last="false"]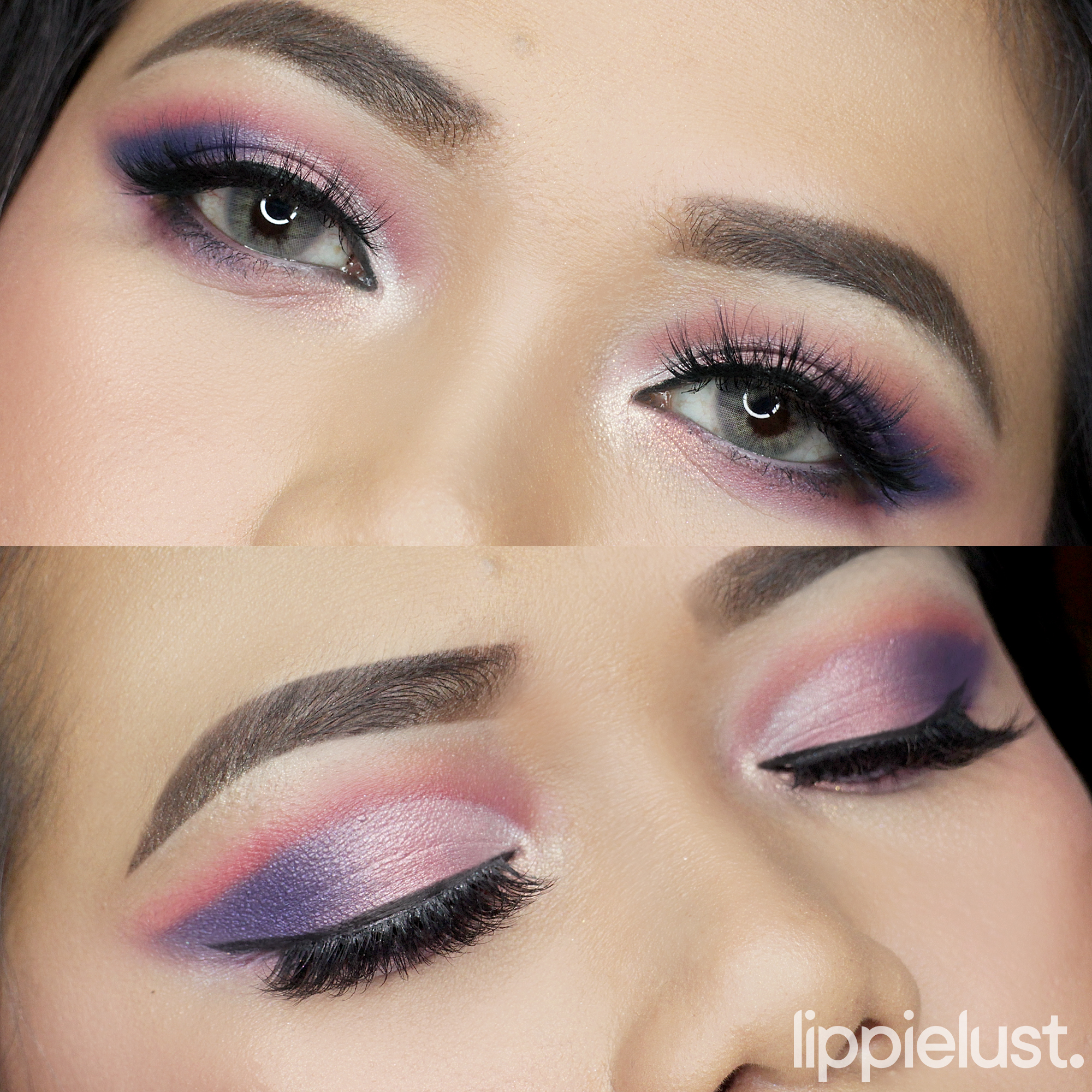 [/columns][columns size="1/2″ last="true"]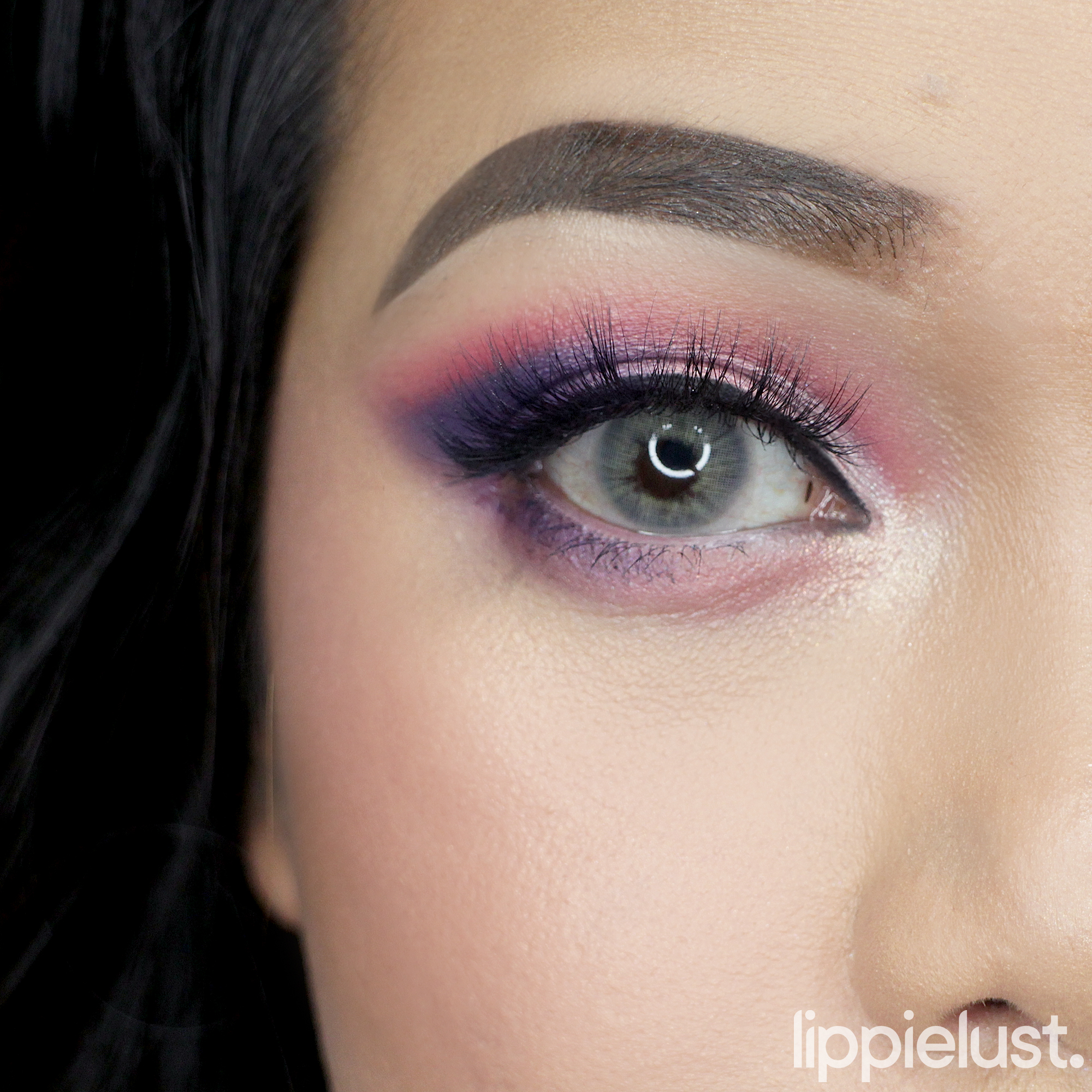 [/columns]
The look I made using NABLA Soul Blooming Eyeshadow Palette. Highly influenced by the vaporwave color mood. Go check it out!
And that's it! I hope you guys enjoy this post (although this one is not entirely a 'review' post, more like a show-off post haha)
See you again soon!