What is beauty without proper care? Lipstick atau lip cream akan lebih mudah menempel kalau bibir kita terhidrasi dengan baik. Foundation juga akan terlihat mulus dan flawless kalau kulit wajah kita sehat. Someone said that the painting won't be as alluring without a good canvas, dan aku setuju. Maka karena itu, aku mau spill beberapa produk menarik yang patut kamu coba untuk menjaga kesehatan bibir kamu. No more intro, let's get into it!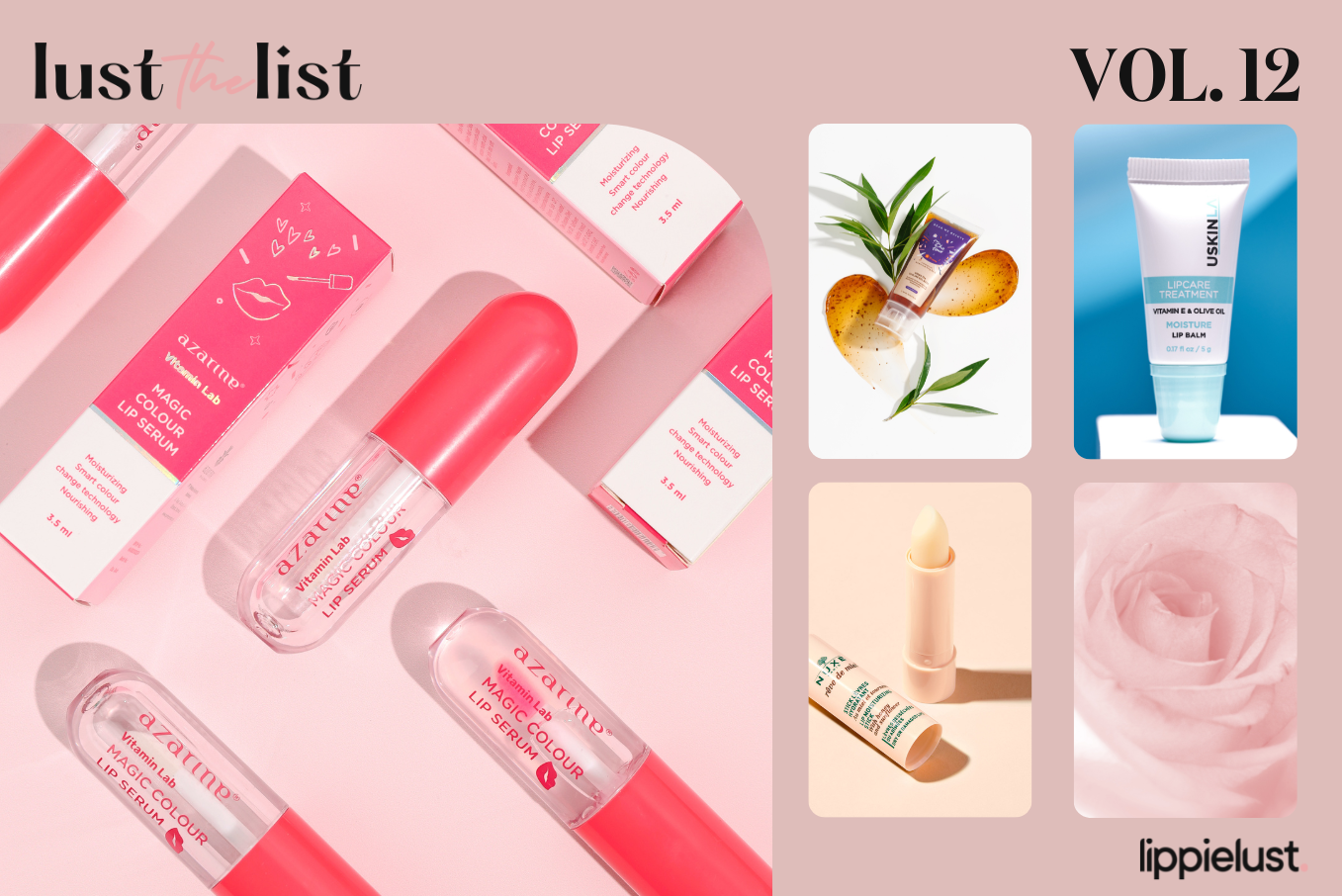 ✨
Azarine – Magic Colour Lip Serum
Enggak cuma sunscreen-nya yang berhasil viral dan dicintai para skincare enthusiast, ternyata Azarine juga punya lip serum yang menarik! Say hi to Magic Colour Lip Serum.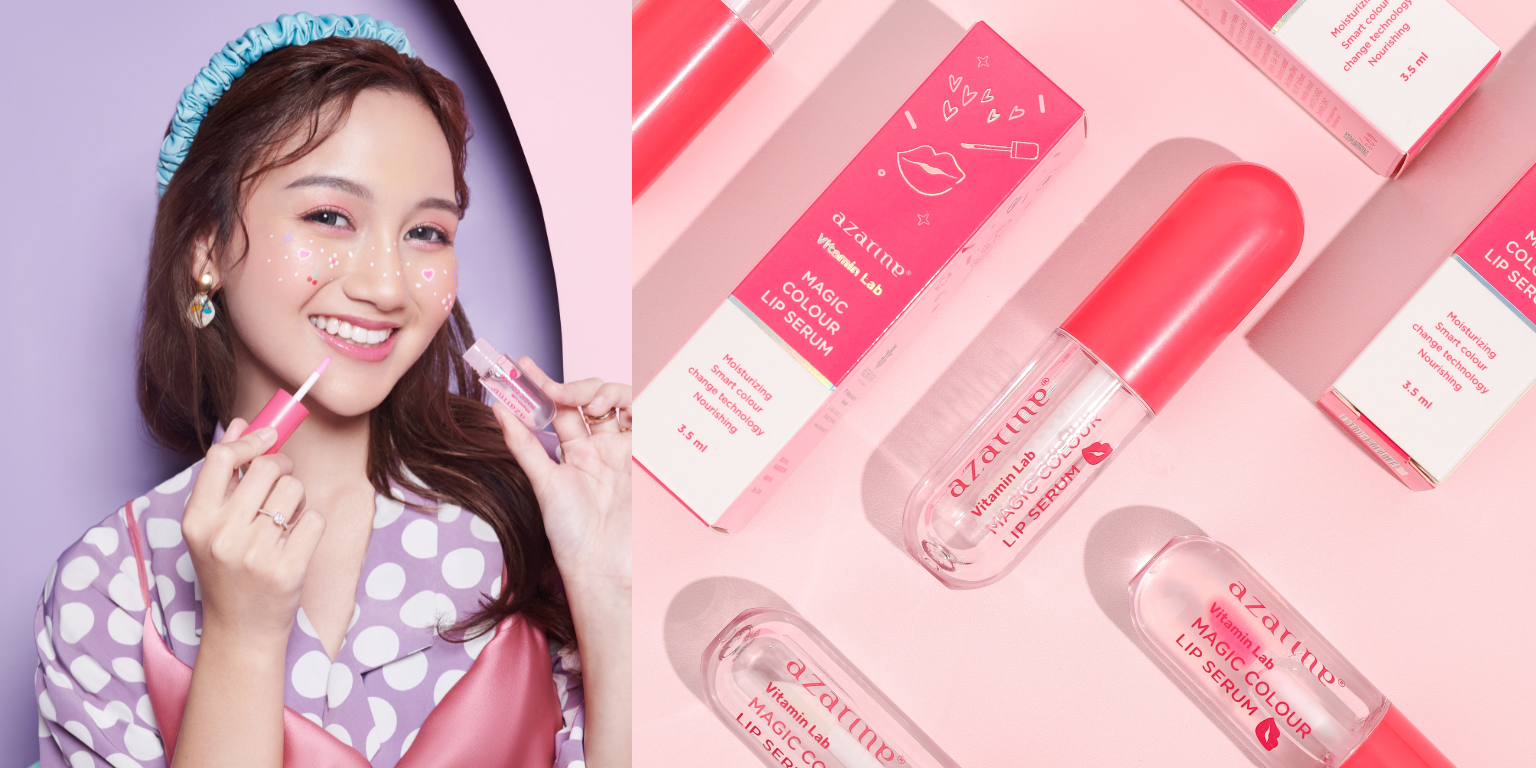 According to claims, produk ini mengandung Olive Oil (antioksidan dan pelembab), Sunflower Oil (antioksidan, pelembab, dan anti-aging), Vitamin E (antioksidan, pelembab, dan anti-inflammatory), dan Ceramide 3 (pelembab, pemberi hidrasi, dan anti-aging). Talk about fixing our lips!
Enggak cuma kandungannya lho yang buat aku penasaran; produk ini memang terlihat transparan, tapi ternyata ada kandungan yang bisa memberikan warna natural yang disesuaikan dengan level pH bibir kita. So exciting, right?!
✨Uskinlab – Lip Care Treatment
Another lip care worth trying kali ini datang dari Uskinlab! Produk-produknya diklaim sudah diuji coba oleh dermatologists, lho, jadi kamu enggak usah khawatir akan efek samping.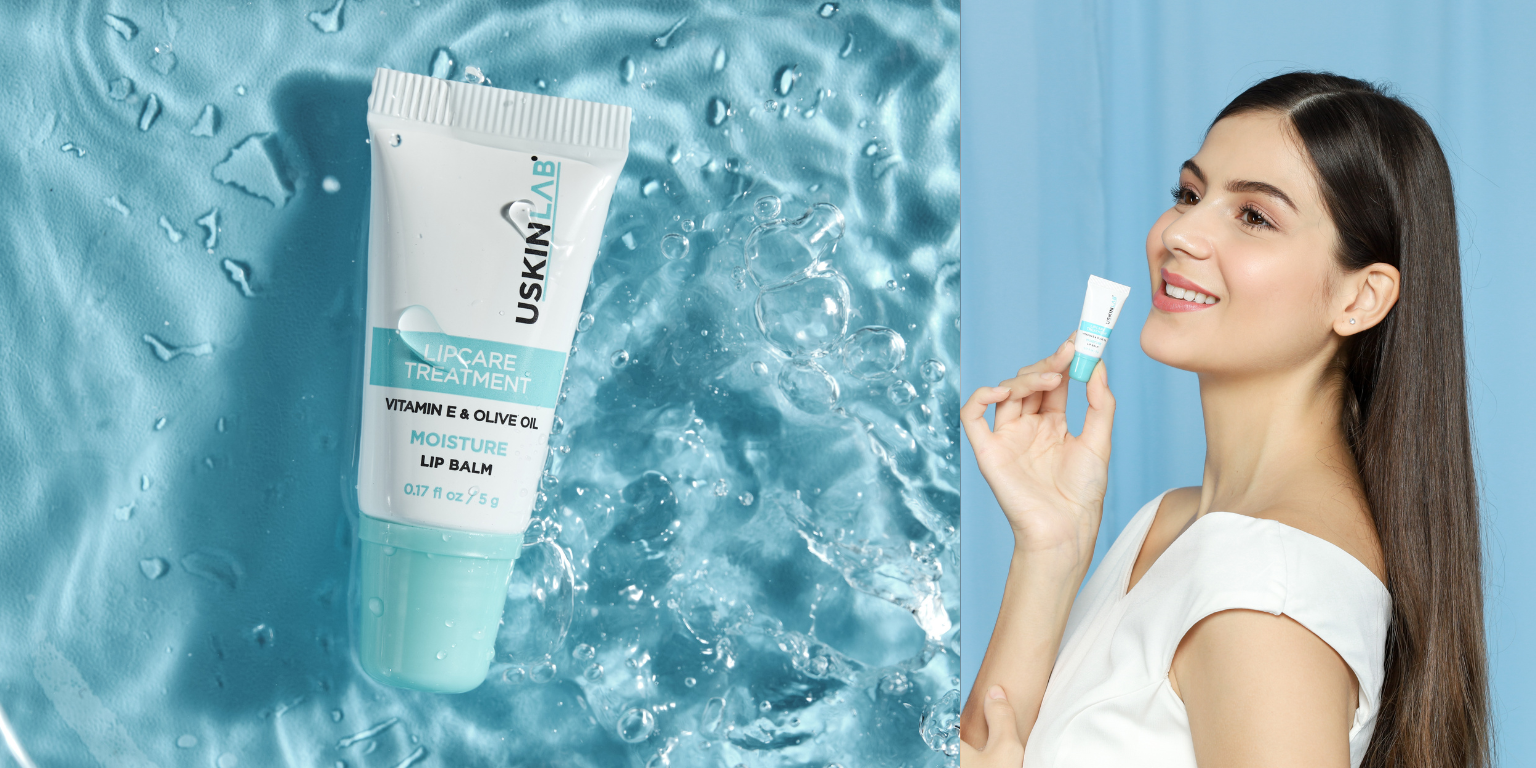 Lip Care Treatment by Uskinlab, produk ini adalah sebuah lip balm dalam kemasan squeeze tube yang mampu membuat bibir kamu menjadi lembab, lembut, dan cerah. Kandungan andalannya antara lain adalah: Cocoglycerides, Cera Alba, Euphorbia Cerifera Wax, Olea Europaea Fruit Oil, Tocopheryl Acetate, Phemoxyethanol, Chlorphenesin, dan Glycerin; a perfect combination untuk bibir yang lembab dan sehat. 
What's more, produk ini bisa memberikan bibir kamu warna pink natural, lho; cocok untuk natural no makeup look. Kapan lagi nih bisa dandan sekalian lip care-an?
Dengan ukuran yang cukup di kepalan tangan dan berbentuk squeeze tube, produk ini bisa dengan nyaman kita bawa kemana-mana a.k.a travel-friendly. 
✨NUXE – Reve De Miel Moisturizing Lipstick
Bonjour! Let's get a little French and a little fancy. Aku baru-baru aja stumble upon brand dari Perancis dimana produk lip care-nya ini lumayan diminati oleh pasar lokal karena harga-nya yang terbilang "reasonable" dan enggak lebay untuk brand dari negara yang terkenal dengan produk-produk high end-nya (talk about Yves Saint Laurent and Dior).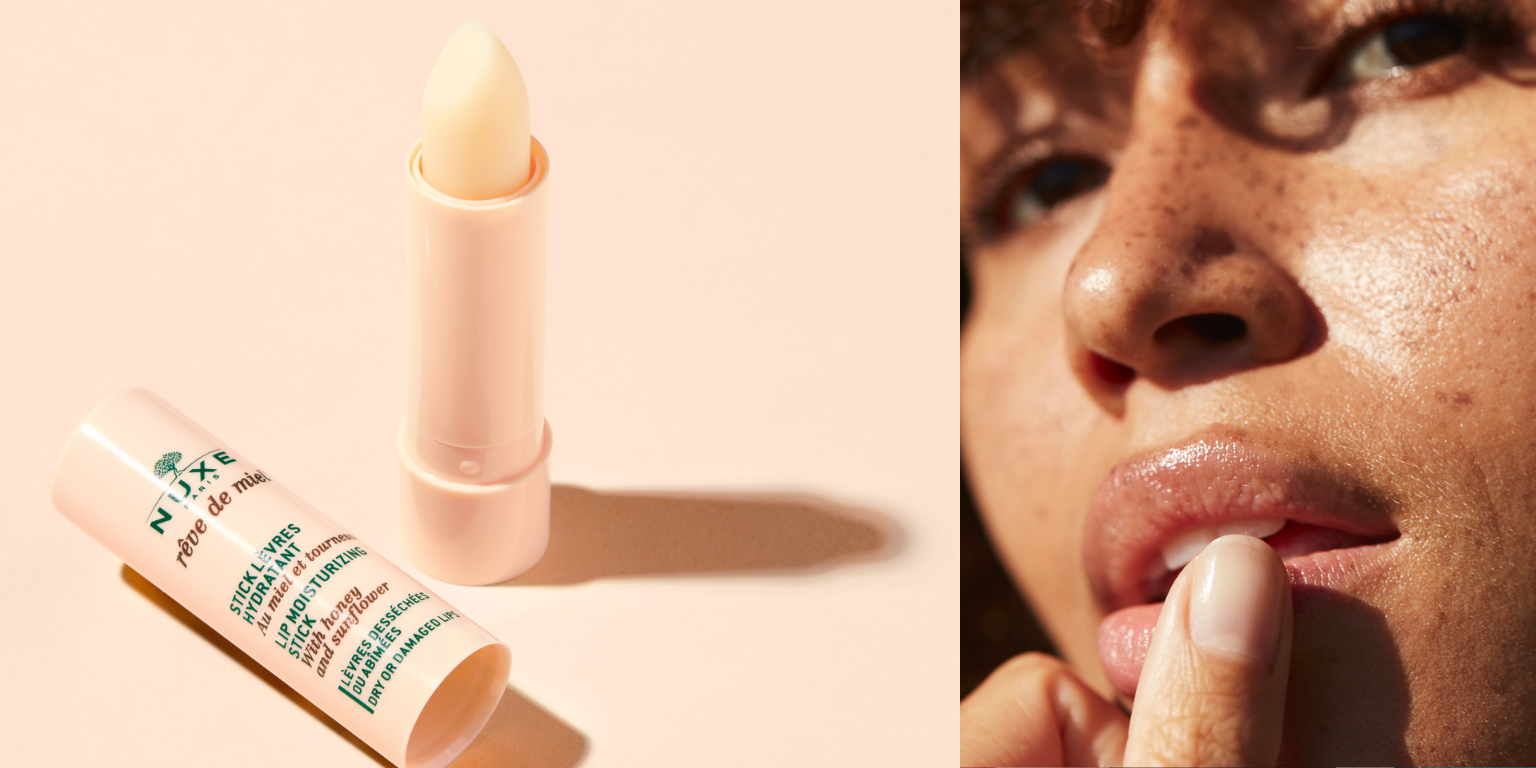 Diklaim mengandung Honey dan Sunflower Oil, Reve De Miel Moisturizing Lipstick ini diperkirakan mampu membuat bibir kamu menjadi lembab dan terjaga dari radikal bebas. Selain itu, kandungan Honey ini dapat berfungsi sebagai anti-bakteri dan healing property. What's more, Sunflower Oil dapat memperbaiki jaringan kulit bibir yang rusak atau iritasi. Consider the reasonable price and the brand, kalau kamu mau coba-coba produk luar, aku rekomendasikan kamu untuk coba yang satu ini.
✨Dear Me Beauty X Chatime X NKCTHI – Green Tea Cooling Gel Mask
Enggak lengkap deh ya kalau yang sehat cuma bibir kita doang? Jangan pernah lupa sama kesehatan facial skin! That's why aku mau nyempilin produk facial skincare nih. Aku mau share produk skincare dari Dear Me Beauty hasil kolaborasi dengan Chatime dan NKCTHI. Yes…Chatime the drink, and NKCTHI the movie.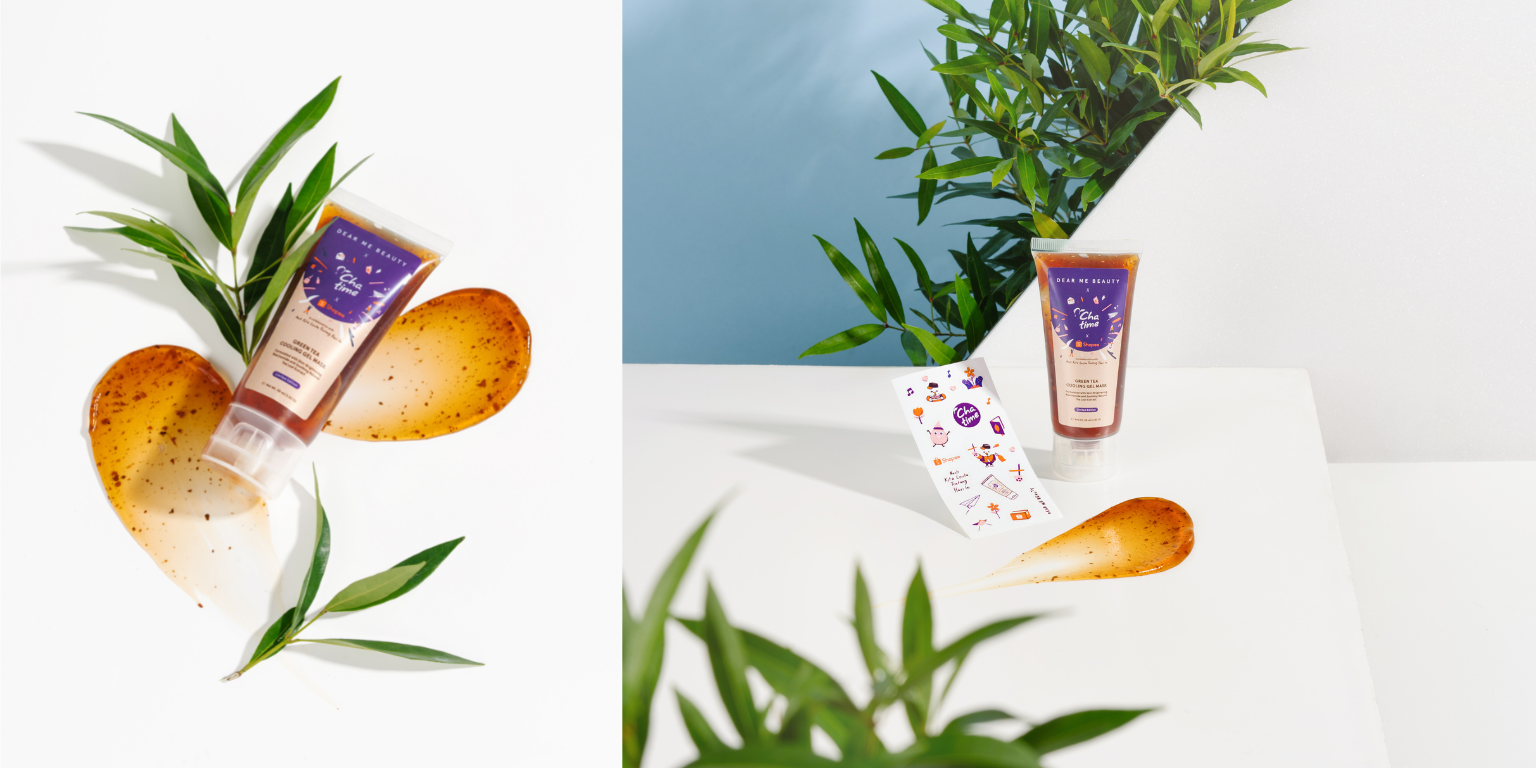 Dear Me Beauty enggak pernah berhenti dengan keunikannya ya. Terakhir kali, doi kolaborasi dengan KFC, dan sekarang kolaborasi dengan Chatime! Kenalan dulu sama Green Tea Cooling Gel Mask, yuk! 
Produk ini diklaim mengandung Niacinamide, Lactic Acid, Tea Tree Leaf Water, Green Tea, dan  Black Tea Extract. Kombinasi kandungan ini bisa membuat kulit wajah kamu jadi cerah, lembab, dan mulus. Other than that, produk ini juga bisa meredakan kemerahan dan iritasi. Untuk kamu yang kulitnya berminyak, menurutku ini cocok karena diklaim bisa mengurangi produksi sebum yang berlebih.P.S Produk ini bersifat limited edition, lho, a.k.a langka. Kalau kamu berhasil dapet, berarti kamu beruntung!
Udah cukup yaa produk rekomendasi dari aku untuk bulan ini-nyaa. Sampai bertemu di bulan depan, guys!
Btw, cerita-cerita sama aku dong kalau ada produk di list ini yang nyantol sama kamuu. Hihi.