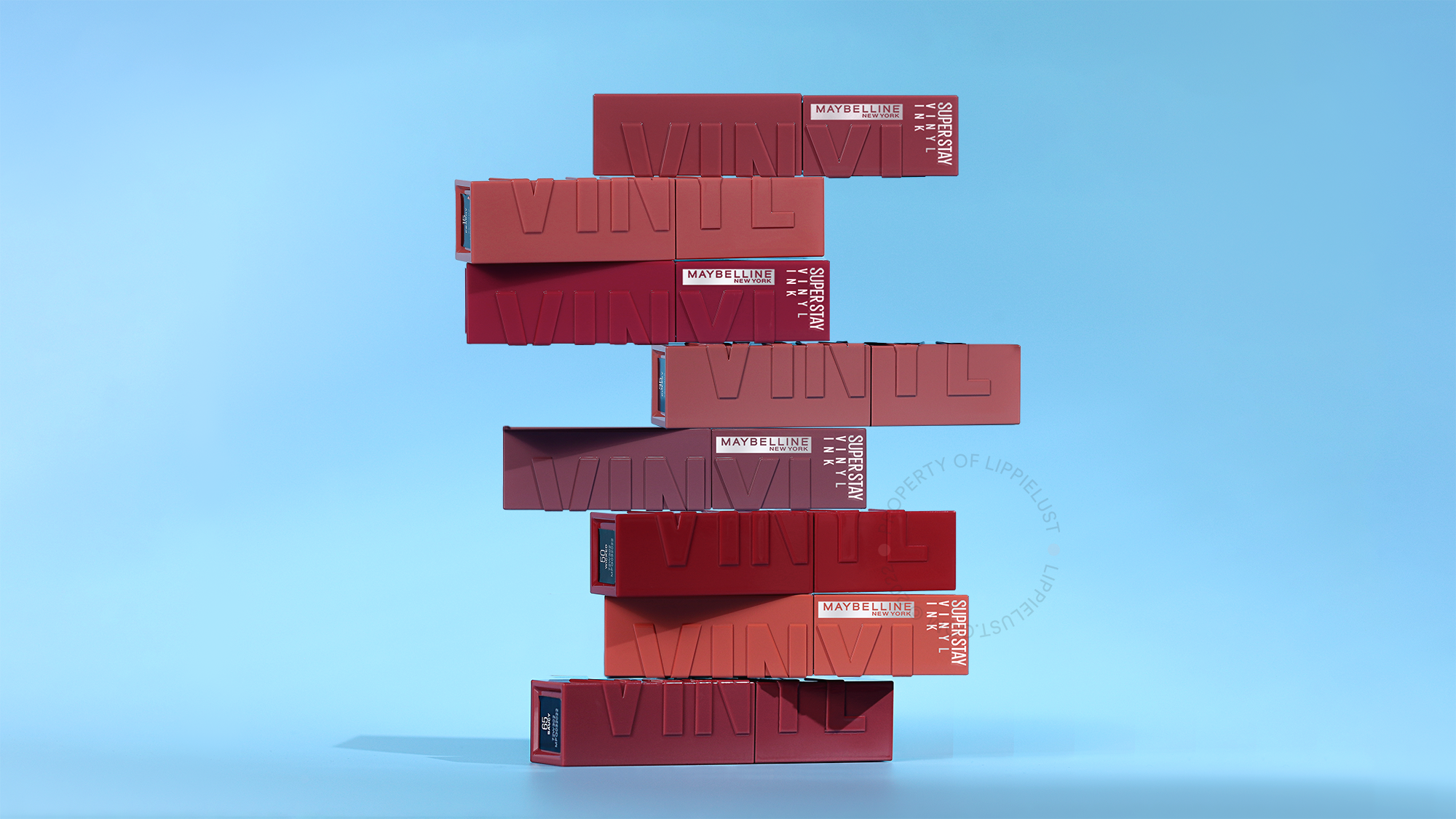 This is definitely one of my favorite lippie of this year. Kita bisa mendapatkan ciri khas pigmen pekatnya lip matte, pantulan cahayanya lip gloss, dan ketahanan pigmennya lip stain. It's an almost perfect lip vinyl. Back in 2019, ada Revlon Ultra HD Vinyl Lip Polish, terus di 2020, ada Stila Shine Fever™ Lip Vinyl, sekarang di 2022, ada Maybelline Superstay Lip Vinyl – lip vinyl yang berhasil membuat beauty enthusiast lokal terpana.
| | |
| --- | --- |
| Product Name | Maybelline Superstay Lip Vinyl Ink |
| Manufactured By | Yichang Tianmei International Cosmetics Co., Ltd |
| Distributed By | L`OREAL INDONESIA, PT |
| Price / Weight | Rp 129.000 / 4.2ml |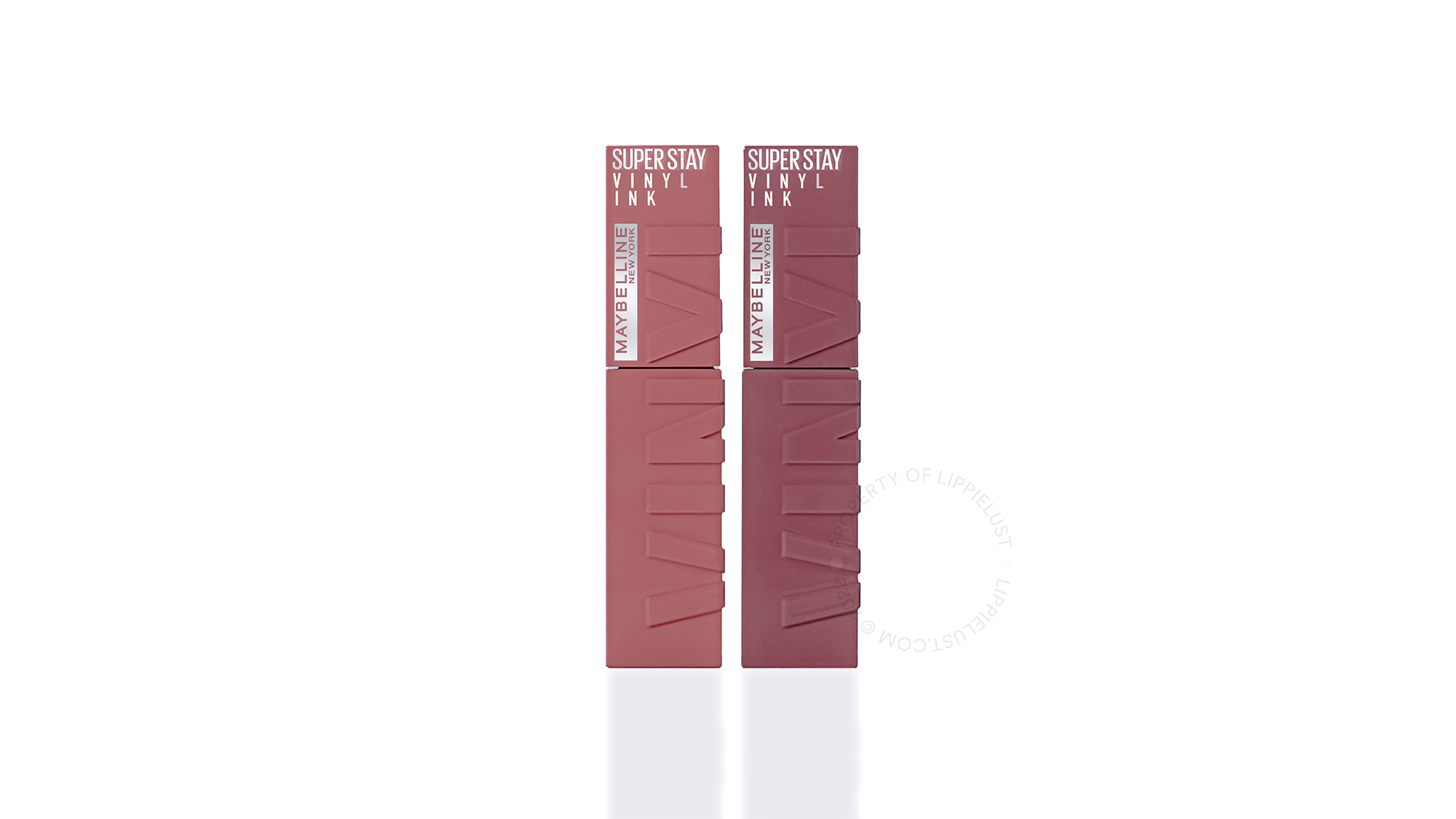 Maybelline honestly never fails to create an amazing packaging; salah satunya datang dari Maybelline Superstay Lip Vinyl Ink. Botol yang berbentuk kotak ini terbuat dari bahan plastik yang padat dengan permukaan yang glossy; feel-nya nyaman di genggaman, terasa empuk dan enggak perih di ujung-ujung sisi.
Desain warnanya terbilang minimalis karena hanya menggunakan satu warna untuk keseluruhan botol; warna yang sesuai dengan shade di dalamnya. Hal ini membuat packaging terlihat anggun dan enggak uncouth.
Cap-nya didesain dengan super baik. Experience-ku dengan botol ini terasa super seamless dan effortless; enggak berat sama sekali, enggak ada yang mengganjal, enggak ada yang macet juga.  Posisi cap-nya juga dibuat dan dipasang dengan sempurna; saat aku ingin menutup botol, aku hanya perlu mendorong aplikator wand-nya ke dalam lubang tanpa harus ancang-ancang posisi, lalu terasa "click", tinggal putar ringan, dan tertutup lah!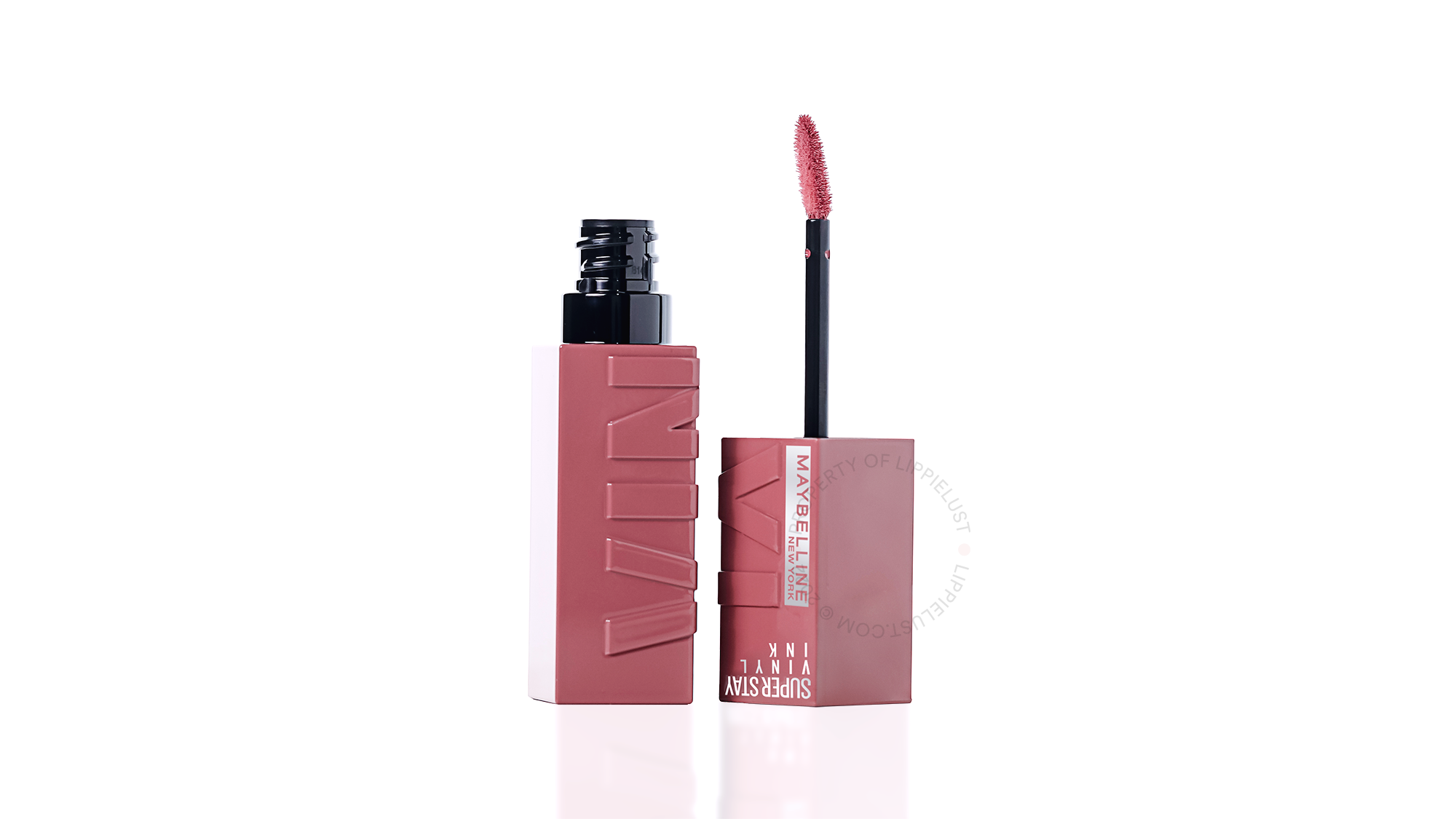 Applicator wand-nya dibuat dengan bentuk "angled flat" yang cocok untuk kamu yang mempunyai bibir tebal. Ingin tahu perbedaan bentuk applicator dan kegunaannya? Cek artikel ini yaa: Jenis-jenis Lip Applicator.
The Product and My Experience
Begitu aku buka cap-nya, aku bisa mencium aroma vanilla coconut yang super manis dan oddly delicious. Kalau kamu hobi koleksi lippie dengan aroma yang enak, kamu harus banget tambahin Maybelline ini ke dalam koleksi kamu. 
Setelah itu, aku coba oles di bibir, dan rasanya seperti jelly cair yang ada minyaknya sedikit. Kebayang enggaak? Rasanya tuh super lembut dan mampu memberikan glide-ability yang patut diacungi jempol. Setelah olesan pertama, aku cuma perlu menunggu kurleb 1 menit sampai produknya set dengan baik di bibir. Feel akhirnya memang lengket di bibir, but that's how a lip vinyl should be, so, kalau kamu enggak suka yang lengket-lengket, aku merekomendasikan kamu untuk berpaling dari lip vinyls dan kembali ke lip mattes, velvets, atau tints. Anyway, karena rada lengket, bibir aku automatically terasa lembab.
Anyway, look yang aku dapatkan terlihat lembut; tekstur bibir aku seperti dibuat lebih "rapi". Saat aku senyum, garis-garis bibir menjadi hilang, dan senyuman ini enggak memperparah garis-garis bibir pada saat wajah aku sedang resting seperti yang biasa terjadi pada lip mattes/velvets. 
Awalnya glossy, tapi seiring berjalannya waktu, tingkat gloss-nya berkurang (tapi enggak sampai hilang 100% kok, masih ada shimmmer-nya sedikit). Personally, I don't mind the gloss going away karena pigmennya enggak berkurang sama sekali, guys!
Selain memang pigmennya itu tebal, ternyata juga merekat dengan super duper erat di bibir; aku coba hapus pakai makeup remover yang oil-based pun aku harus mengerahkan tenaga yang lebih dari biasanya. Produk ini cocok banget untuk kamu yang beraktivitas dari pagi sampai sore/malam karena memang se-minim itu keperluan touch up-nya! A fine example is: aku coba makan siang menggunakan lippie ini (mind this, it was a pretty oily meal), dan setelah makan, aku mendapatkan pigmennya masih erat merekat di sekeliling bibir aku (kecuali untuk inner parts ya). Let me tell you this: ketahanannya itu perkasa banget. 
Lippie ini bisa kamu atur kok coverage-nya; kalau ingin medium coverage, kamu bisa gunakan sedikit aja dan ratakan dengan bibir, kalau ingin high coverage, kamu bisa gunakan dengan banyak dan ratakan menggunakan applicator wand. Both can give you an appealing look.
Menurut aku, lippie ini cocok untuk kamu yang suka look "bule" a.k.a New York elegant women, bukan douyin-like seperti yang sekarang sedang viral di kalangan teenagers. Tergantung shade yang kamu pilih, kamu bisa terlihat chic, empowered, or even elegant. It's all up to you.
Shades
10 Lippy (warm medium brownish red)

15 Peachy (warm medium borwnish peach)

20 Coy (cool medium purple)

25 Red Hot (cool ruby red)

30 Unrivaled (cool deep purple-ish red)

35 Cheeky (cool medium purple-ish peach)

40 Witty (warm purple)  

50 Wicked (cool deep red)

60 Mischievous (warm medium peachy orange) 

61 Risky (warm orangey red)

62 Irresistible (warm reddish brown)

63 Intriguing (warm light peach)

65 Saucy (warm pinkish red)

100 Charmed (warm light peachy pink)

115 Peppy (warm purplish pink)

120 Punchy (warm dark peachy brown)

125 Keen (cool orangey pink)

130 Extra (warm brownish red)