This is it, this is the time. Akhirnya Lippielust selesai mengkurasi lippie terbaik di 2022 dengan masukan spesial dari none other than Rissa! 
Di daftar ini, ada segala macam lippie mulai dari lip vinyl, lip matte, sampai pigmented lip care! Nah, sebelum kita masuk ke daftar, persiapkan beberapa merek lippie yang menurut kamu bakal ada di sini. Udah? Yuk kita lihat apakah tebakan kamu benar atau enggak.
✨Trope — Gel Cushion Lip Treat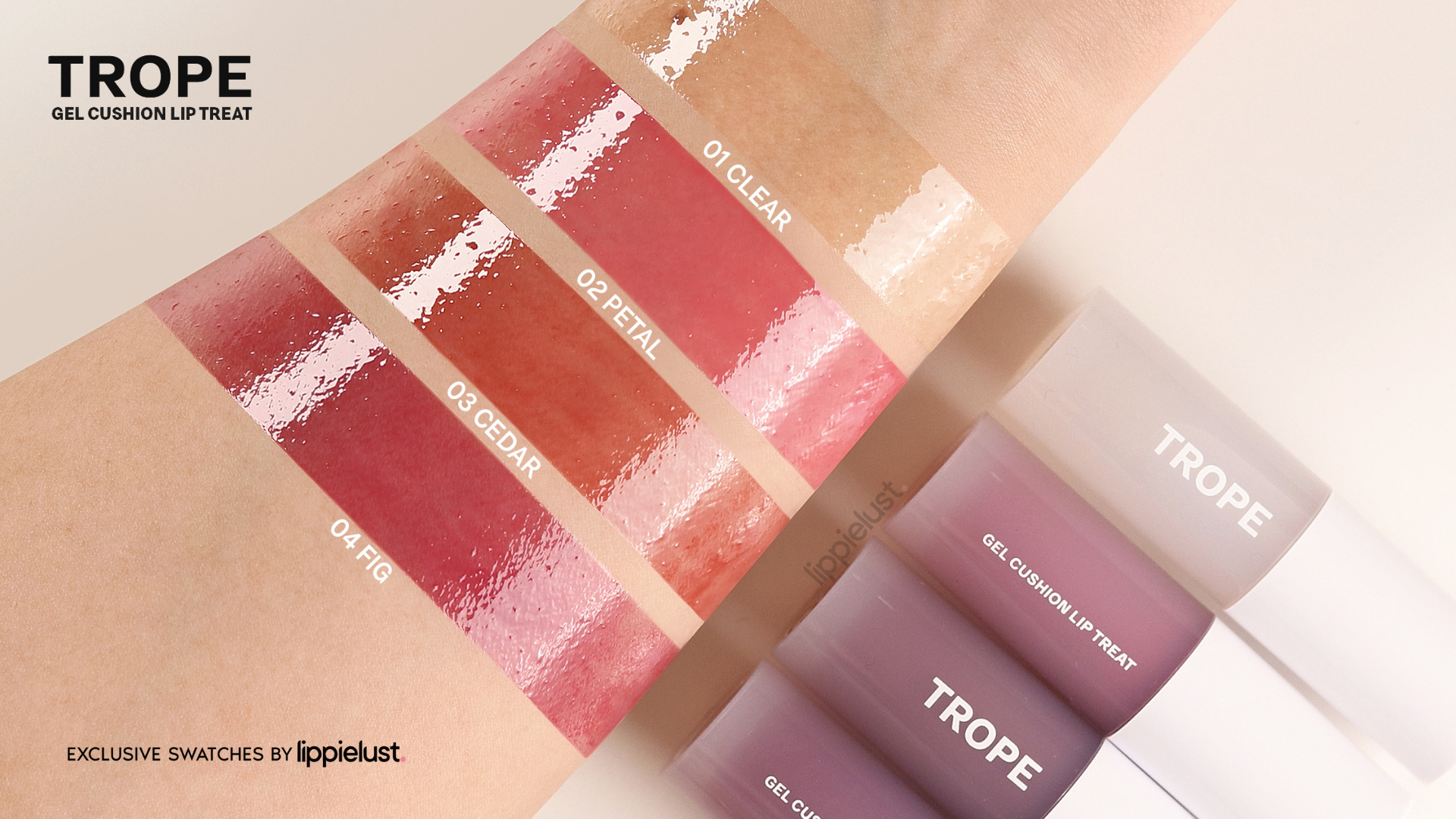 Kalau kamu belum coba produk ini, kamu ketinggalan sesuatu. Gel Cushion Lip Treat adalah sebuah lip care dengan hero ingredients yang berlimpah: ada Avocado Oil, Jojoba Oil, Sunflower Oil, Goji Berry Extract, dan Vitamin E. Lip care ini adalah salah satu lip care yang beneran membuat bibir terasa sehat, bukan yang ala-ala asal melembabkan. Bibir jadi terasa plumpy dan terhidrasi saat penggunaan, dan secara jangka panjang, penampilan bibir memang jadi terlihat lebih baik dari sebelumnya. Enggak hanya itu, pigmen yang diberikan produk ini enggak terasa lebay; just enough to make my lips look natural but better. Kalau kamu enggak suka atau enggak mau ada pigmen, ada pilihan beningnya, lho.
✨Maybelline — Superstay Lip Vinyl Ink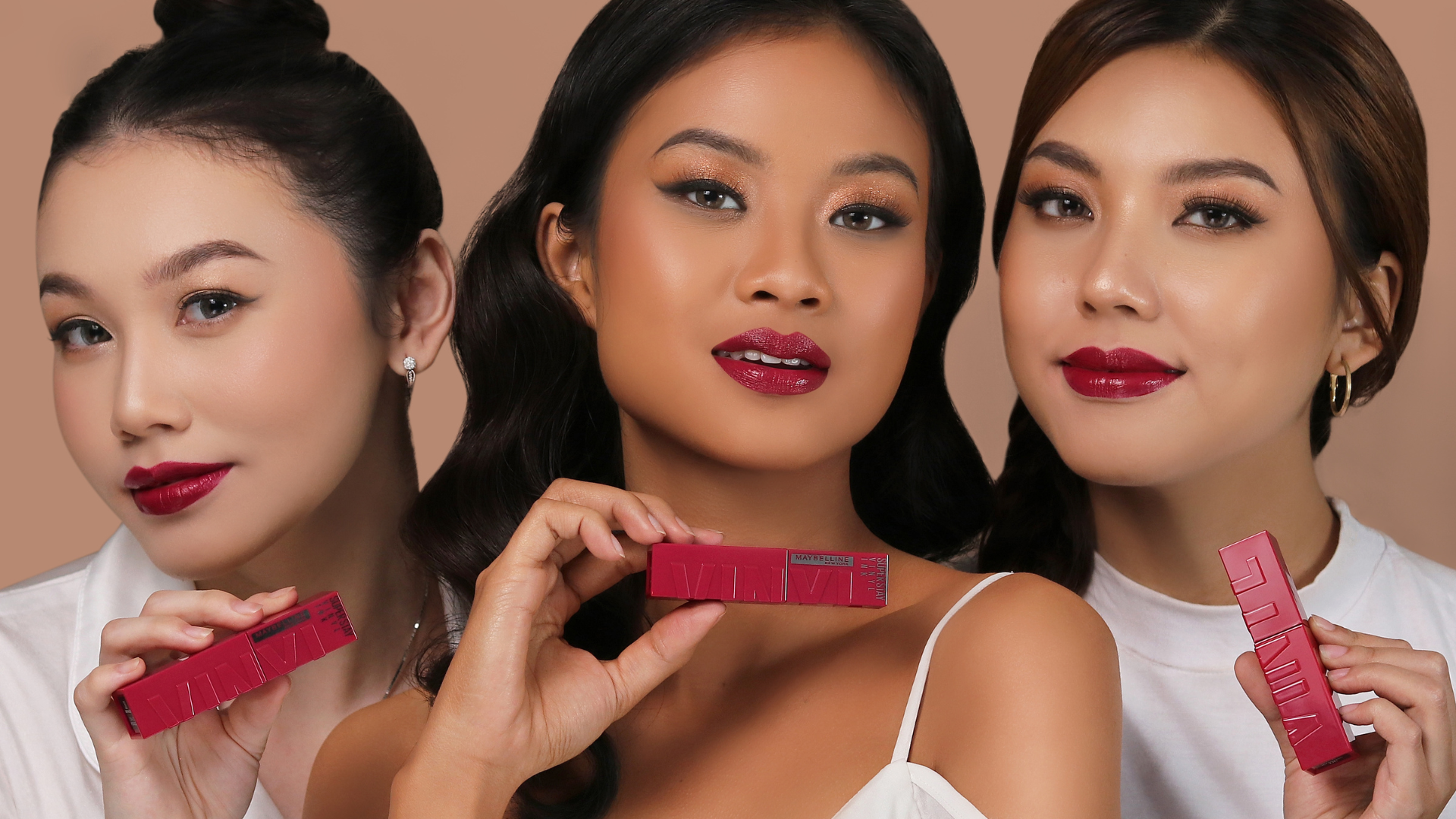 Aku yakin kamu tadi nebak bakal ada Maybelline, and you're 100% correct. This is the lippie of the heavens, pigmentasinya benar-benar chef's kiss, dan ketahanannya (hyperbole alert) is other worldly. Bibir aku jadi terlihat full dan menarik dengan shades yang berlimpah (dan semuanya baguuus). Memang, feel-nya lengket, but it's tolerable due to how amazing this product makes my lips look. Terus percaya enggak, lippie ini bisa tahan melewati lunch yang begitu berminyak? Believe it, I've tried it. This is a must try.
✨Wardah Colorfit — Fresh Matte Lip Ink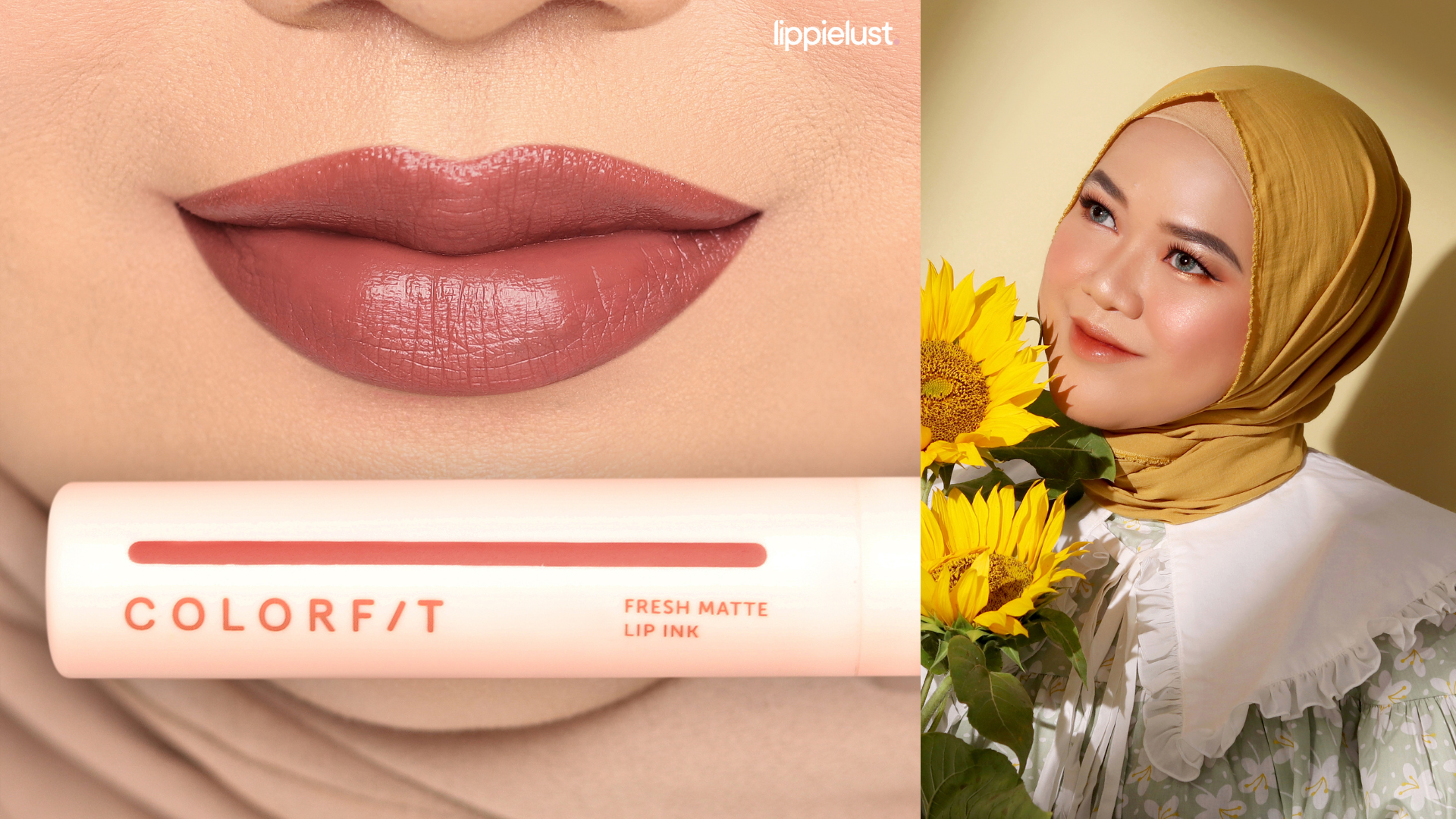 Produk ini sebenarnya rilis back in 2021, tapi harus banget dimasukin ke daftar ini karena memang masih sebagus itu diantara lippie-lippie baru yang bertebaran. Juara bertahan gitu deh. Fresh Matte Lip Ink by Wardah Colorfit adalah lip ink yang nyaman digunakan. Pigmennya lumayan kenceng jadi kaget juga ya begitu tahu kalau feel-nya ini ringan di bibir. Finish-nya bisa masuk kategori satin, a perfect finish just in the middle between matte and gloss. Tenang aja, bibir enggak akan kering kok, justru terasa lembab thanks to Jojoba Oil dan Sunflower Oil. Another thing I love about this product adalah: mudah digunakan untuk ombre look; gampang banget untuk di-blend antar shade, guys.
✨Hanasui — Tintdorable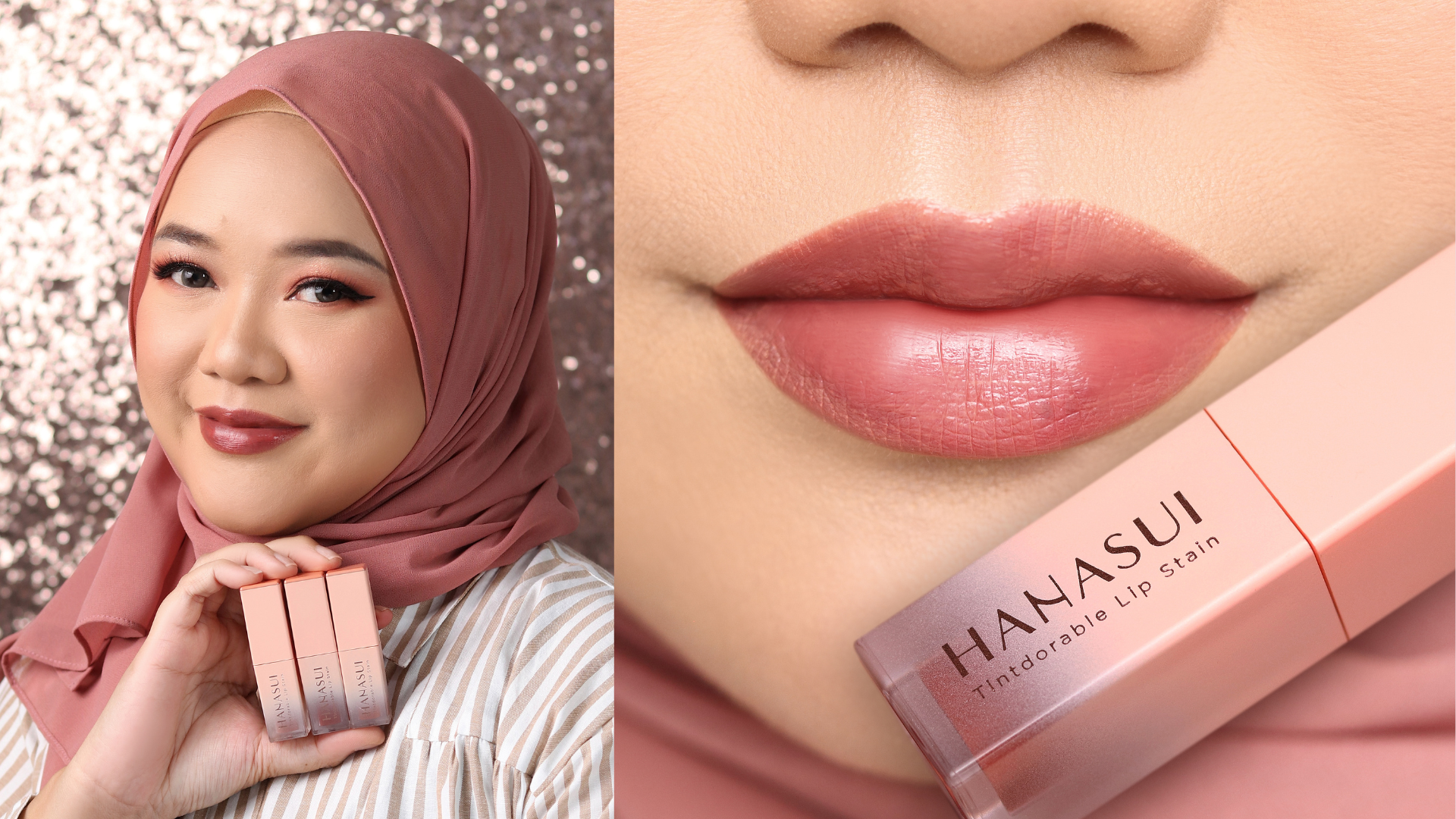 Ini nih liptint pemenang 2022: Hanasui Tintdorable. Ya bagaimana enggak? Untuk 9 shades, pilihannya terbilang beragam lho untuk sebuah produk lip tint (jenis lippie ini jenis yang paling susah untuk dimodif warnanya, lho, baca Kenapa Lip Stain Bisa…Stain? untuk baca lebih detail). Selain pilihan shade yang beragam, produk ini mampu memberikan stain yang cucok, dan dengan shade yang tepat, kamu bisa menciptakan look yang super natural but better looking. Obviously, another reason why we all love this product is…the price! Lembut banget di dompet, guys.
✨Somethinc — Fabric Lasting Tint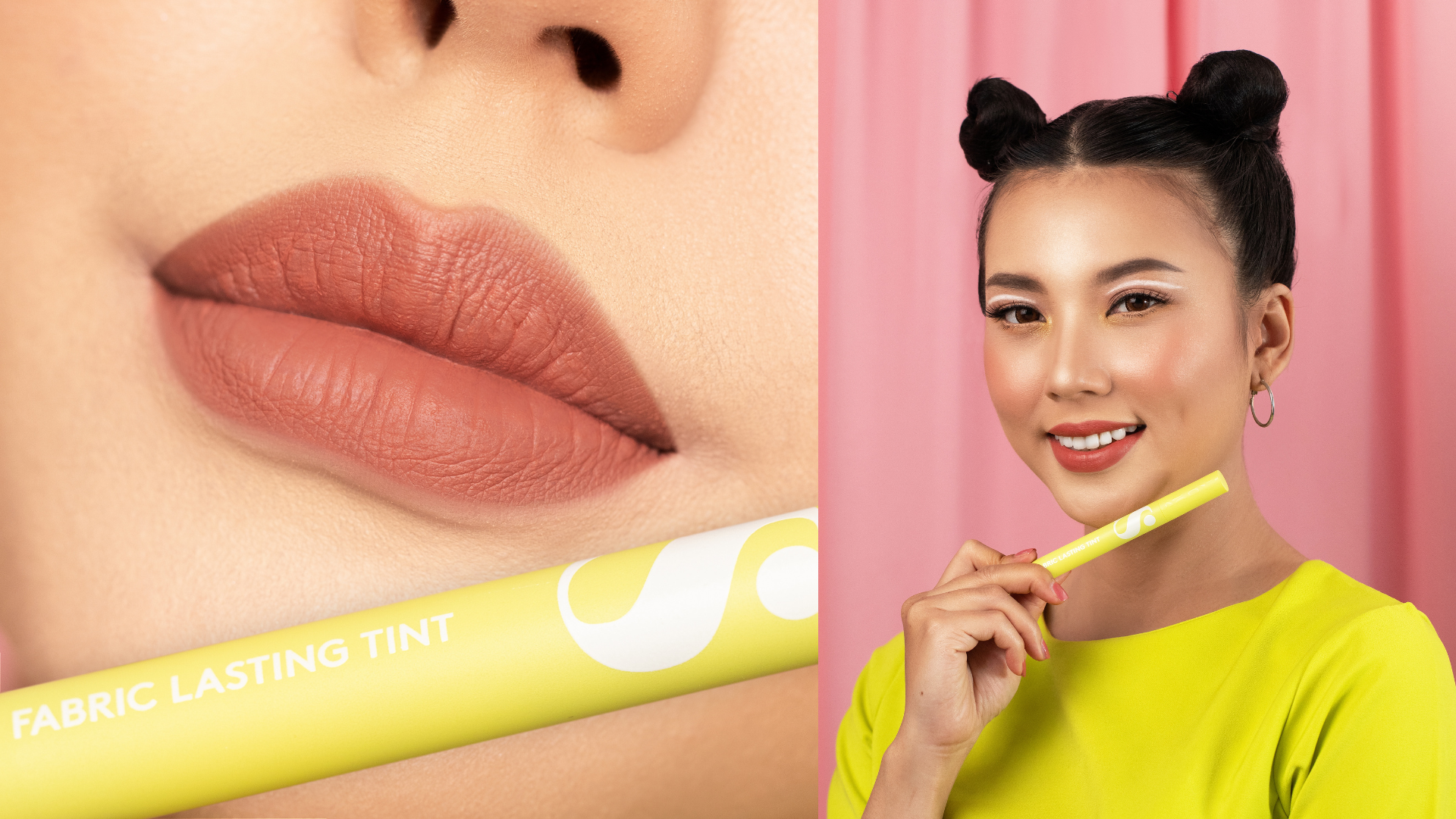 Another lightweight lippie has won our hearts. Fabric Lasting Tint by Somethinc ini enggak perlu dipertanyakan lagi formulasinya (despite the disappointing packaging huhu). Pas aplikasi, terasa buttery with a slight hint of powdery feel, terus setelah set, bibir jadi seperti menggunakan kapas yang lembut without making our lips dry. Then, biasanya yang lightweight gini pigmennya enggak bagus, but not Fabric! Surprisingly, it has good coverage, guys. Poin plus lainnya adalah: produk ini minim transfer. Siapa yang enggak mau minim transfer? 
Nah, kalau lagi ngomongin Somethinc, enggak akan jauh dari ngomongin pilihan shades: with a whopping 22 shades, pilihan mulai dari cool sampai warm, there will always be a perfect color for you! Maybe even more than one!

Most Hyped Collab Product:
Rosé All Day X Harry Potter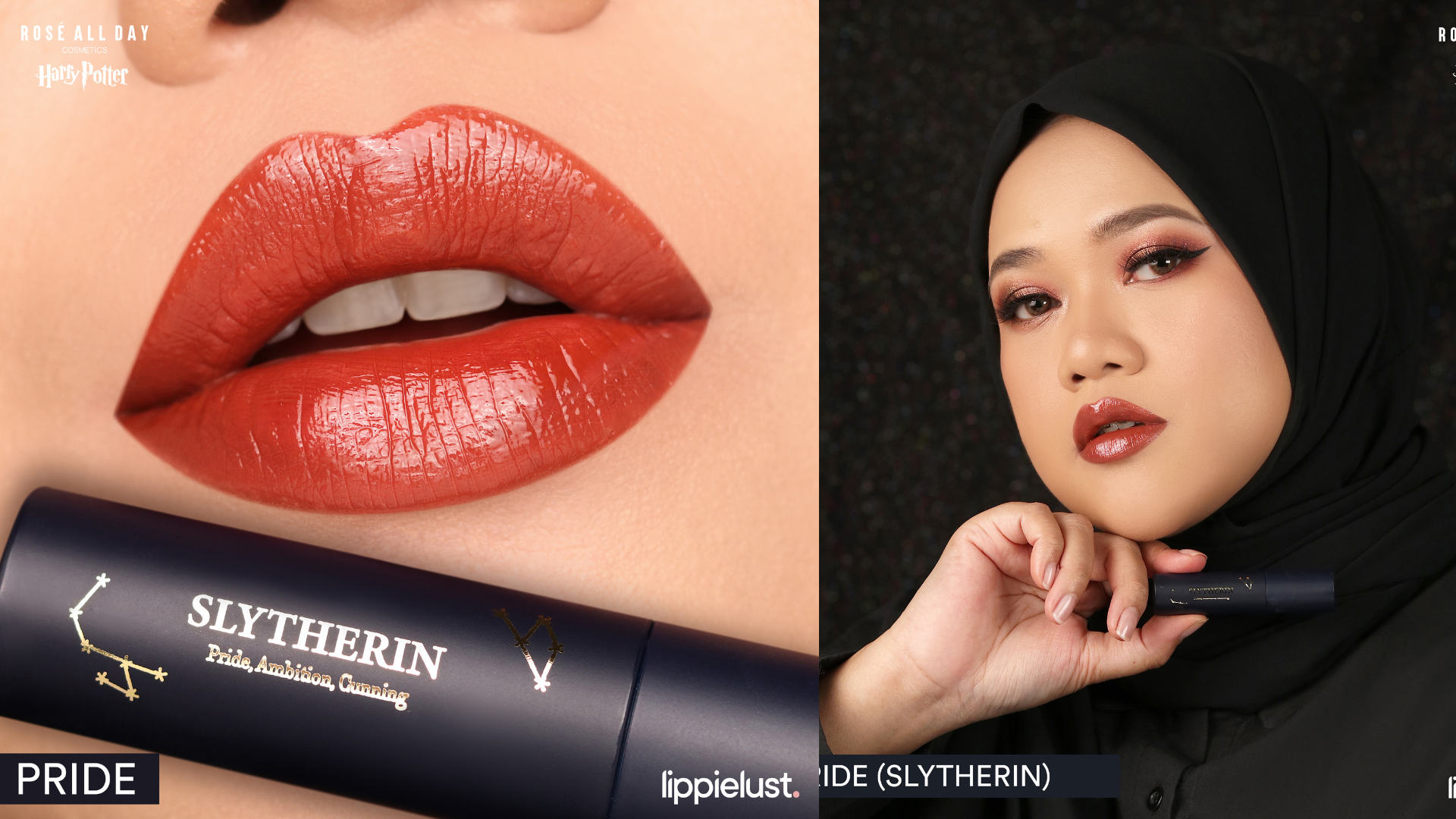 Not just because I'm a potterhead (side eyes), tapi kolaborasi antara Rosé All Day dan Harry Potter ini berhasil memikat umat kecantikan dengan desain yang super spot on (very Harry Potter; dark academia-ish), dilengkapi kualitas produk yang memang patut diacungkan jempol. Have you seen the Plush Lip Tint swatches on Rissa's Lips and the Eyeshadow Palette in her eyes? Check them out and you'll be enchanted.
Most on Trend Product by A-List Celeb:
Raine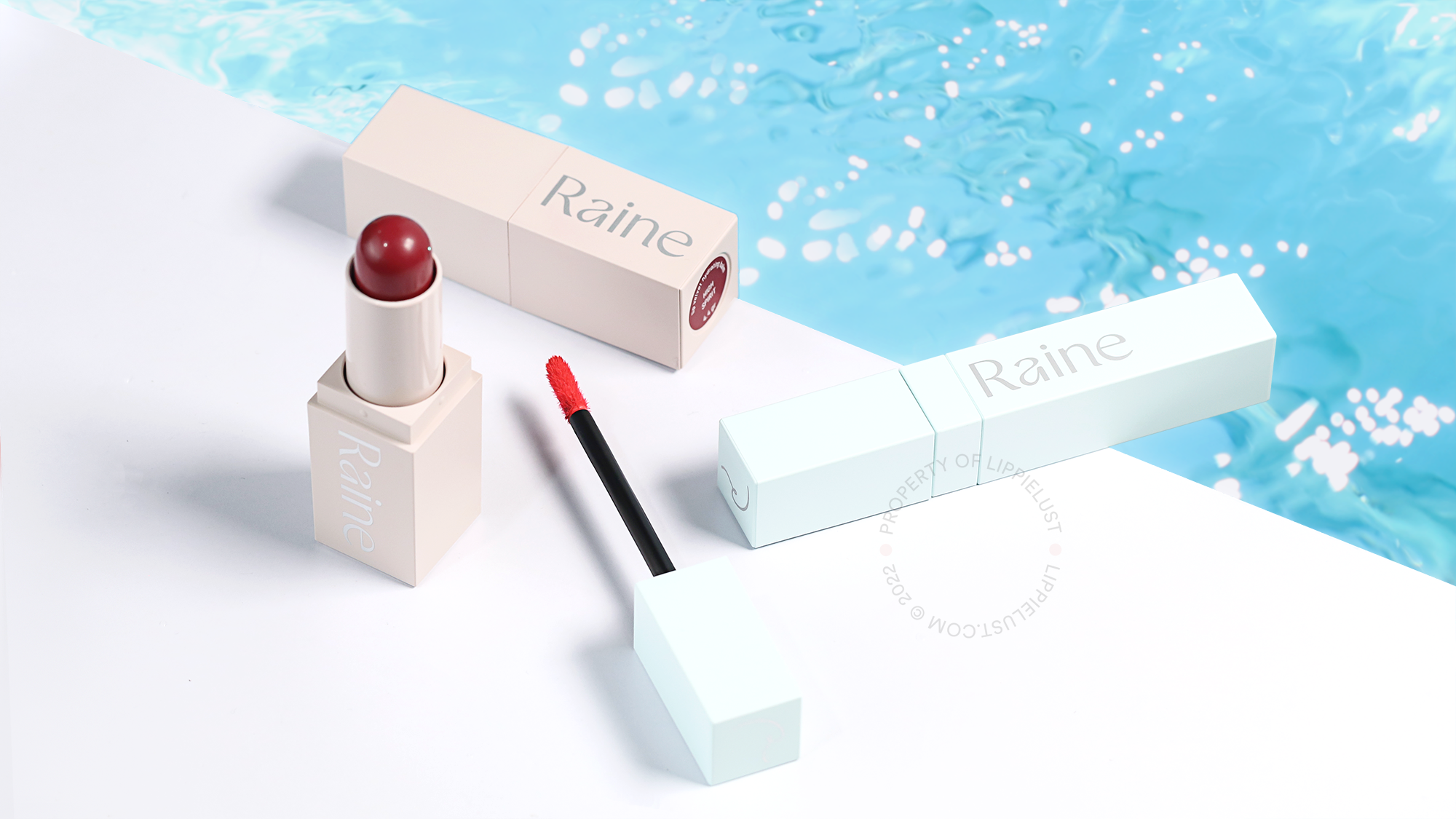 So pasti brand ini adalah produk hasil tangan selebriti yang paling menarik. Everyone talked about it saat launching. Well, it's Raisa that we're talking about. Both Lip Velvet Hydrating Balm dan Lipslick Tinted Oil, produk-produknya terasa dan terlihat oke di bibir. Tapi, sebenarnya, aku paling suka sama desain packaging-nya yang sangat minimalis dan cantik; jadi berasa pede banget kalau pakai produk ini di umum!
Udah deeeh. Best Lippies of 2022! Semoga di tahun 2023 nanti kita bisa mencoba lippie-lippie baru yang jauh lebih baik dengan inovasi dan mungkin teknologi yang baru. Sekarang giliran kamu. Kalau best lippie menurut kamu apa aja nih?