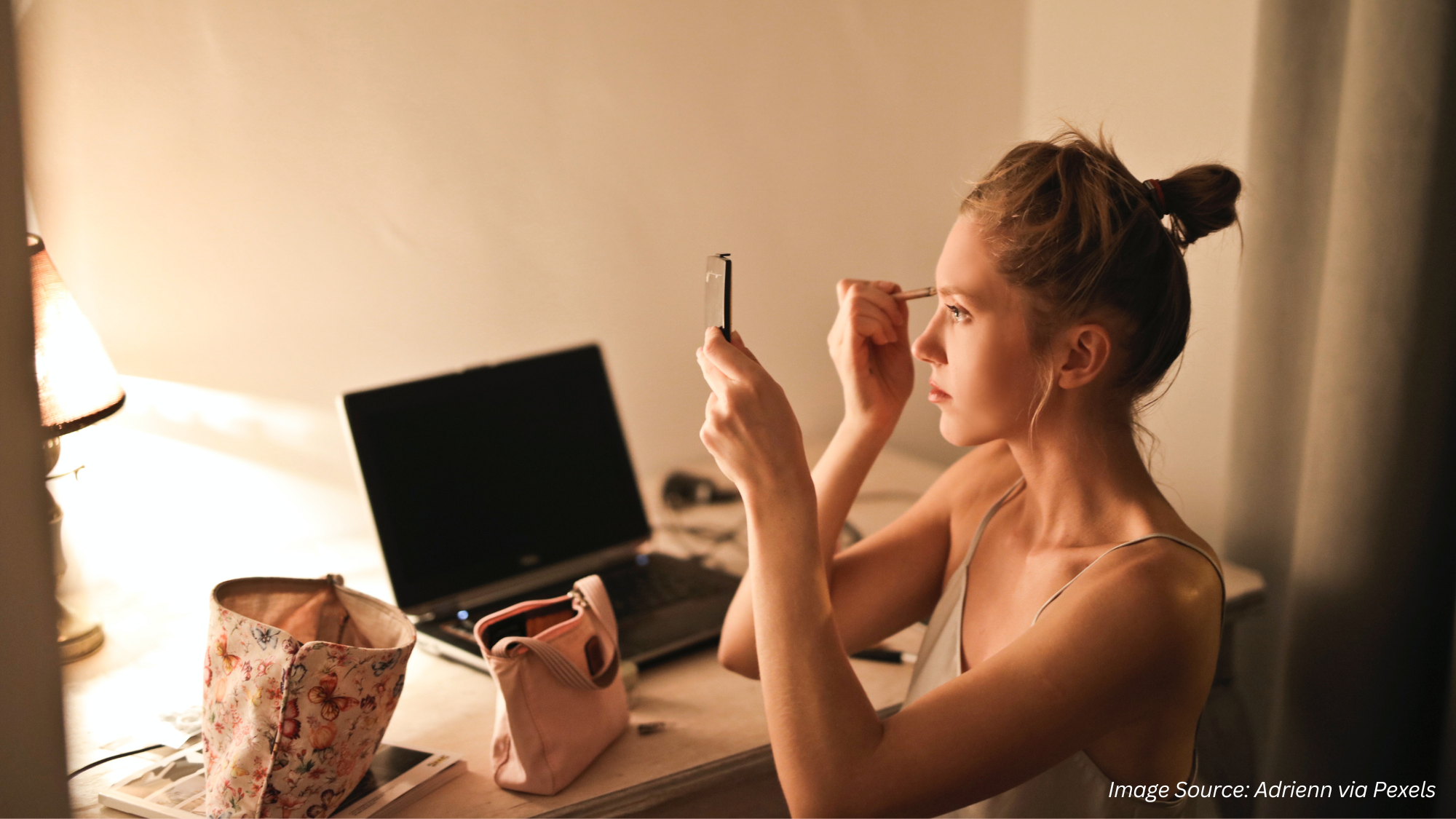 Image Source: Adrienn via Pexels
Ada kalanya kita merasa penat, entah karena faktor masalah pribadi, masalah kerjaan, atau sesuatu yang enggak bisa kita sendiri jelaskan. Pikiran jadi ruwet, semua aktifitas terasa rumit, dan semangat pun seperti yang enggan terpercik. Kenapa ini?
Apapun alasannya, ada beberapa hal yang bisa kamu coba dalam upaya meminimalisir efek tekanan yang tadi aku sebut.
Sebelum kita masuk pada pembahasan inti, kamu bisa coba mencari secercah jawaban atas alasan tekanan yang kamu alami dalam beberapa artikel Lippielust di bawah ini:
Nah, ayo kita telusuri dan bahas salah satu jurus andalan para wanita dalam menanggulangi rintangan kesehatan mental: makeup.
Hubungan Antara Makeup dan Kesehatan Mental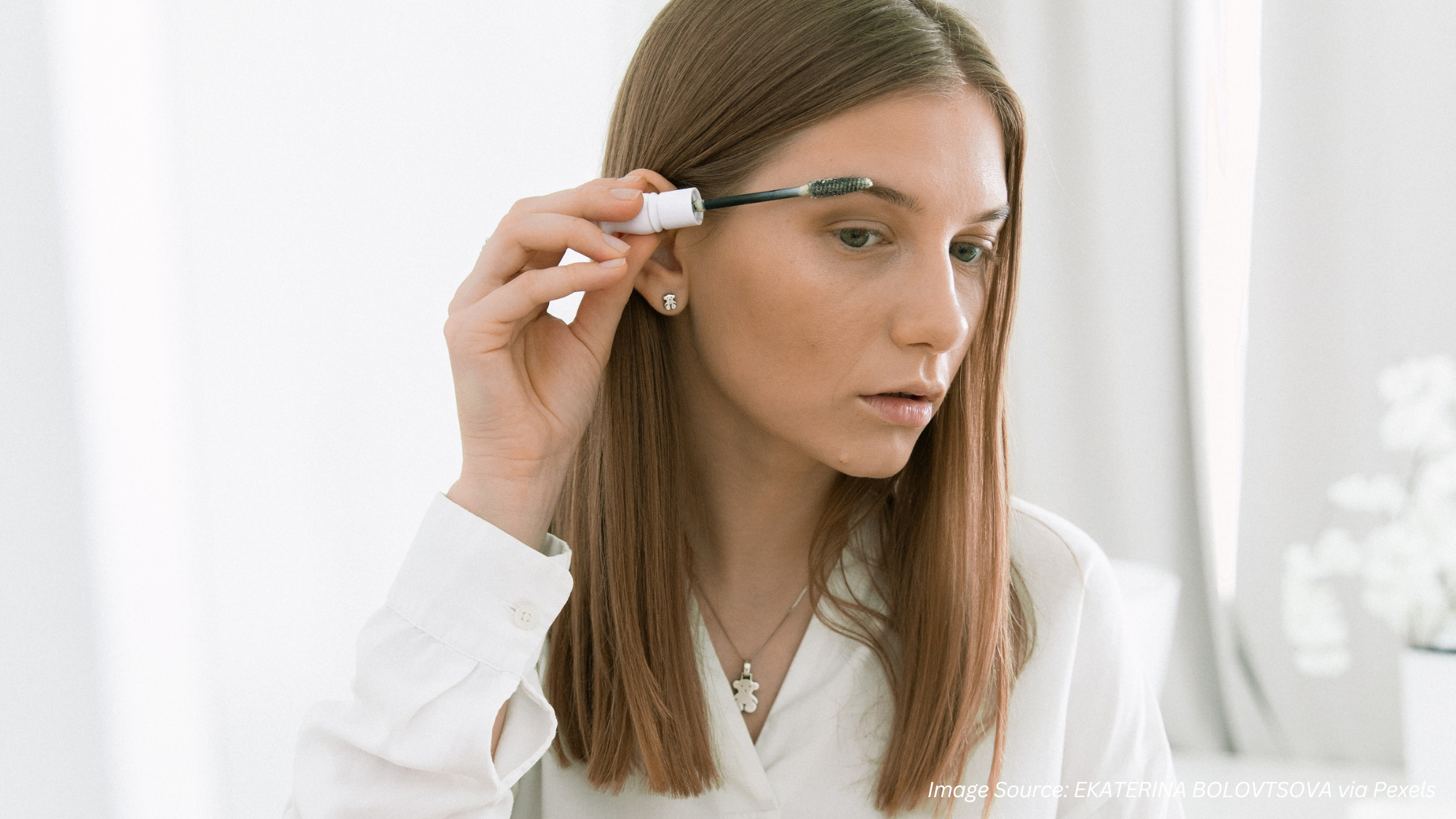 Makeup adalah suatu hal yang sebagian besar wanita nikmati. Dengan makeup, kita bisa merias wajah sesuai dengan keinginan. Hal ini bukanlah rutinitas semata, karena dibalik teknik menggambar alis yang begitu menyenangkan dan pengaplikasian foundation yang membuat kita merasa puas, ada sebuah kejadian biologis yang mempengaruhi kondisi mental kita.
Berdandan adalah sebuah momen yang relax, dalam kondisi ini, tubuh kita secara natural melepaskan hormon yang dinamakan 'Endorphin'. Selain sebagai painkiller, hormon ini adalah senyawa yang dapat meningkatkan mood a.k.a mood booster alami. 
Selain itu, dengan berdandan, kita sudah pasti banyak menyentuh kulit wajah; surprisingly, aksi ini mampu memberikan kita hormon 'Oxytocin' yang sangat membantu untuk menciptakan sebuah "feel good sensation". Sebagai tambahan, ternyata hormon ini juga dikenal sebagai "the love hormone", menarik kan? It's pretty self-explanatory.
Last but not least, berikut adalah alasan utama mengapa makeup bisa membantu kita saat kesehatan mental sedang diuji: perasaan puas dan percaya diri yang meroket.
Riasan yang bagus dan sesuai dengan harapan mampu membuat kita merasa puas dengan diri sendiri. Hal ini mampu meningkatkan perasaan self-worth yang secara otomatis juga meningkatkan perasaan bahagia sekaligus menyingkirkan pikiran-pikiran negatif yang tadinya hinggap di benak. Dalam kata lain, you'll rediscover your love for yourself, and that's a great feeling when your mental state isn't in the right place.
Sudah pasti kepercayaan diri kita meroket dengan makeup look yang oke. Kepercayaan diri ini bisa melahirkan dampak-dampak positif yang bercabang seperti:
Berani mengambil keputusan-keputusan yang berdampak positif.

Merawat diri sendiri dengan lebih baik.

Menjadi lebih aktif dalam berbagai macam hal.

Merasa lebih semangat dalam bersosialisasi.
Semua hal di atas memberikan dampak positif terhadap kesehatan mental kita. We can become so much happier with such confidence that makeup can bring us.
So, disaat kamu merasa tertekan karena apapun itu, dan kondisi mental kamu sedang enggak baik, kamu boleh mencoba untuk luangkan waktu dan berdandan dengan santai. Resapi perasaan positif yang kamu dapatkan dari pengalaman ini dan gunakan perasaan itu untuk menjadi lebih baik. 
Always remember to relax, do it willingly, and embrace yourself.
References
Ambardekar, N. (2022, August 21). What Happens to Your Body When You Relax. WebMD. Retrieved May 16, 2023, from https://www.webmd.com/balance/ss/slideshow-what-happens-when-relax
Biggers, A. (2021, November 30). Endorphins: Functions, Levels, and Natural Boosts. Healthline. Retrieved May 16, 2023, from https://www.healthline.com/health/endorphins
Confidence. (n.d.). Jean Hailes. Retrieved May 16, 2023, from https://www.jeanhailes.org.au/health-a-z/mental-emotional-health/confidence
How does makeup help with your mental health? (2023, January 31). NOELLE. Retrieved May 16, 2023, from https://noellebrush.com/blogs/stories/how-does-makeup-help-with-your-mental-health